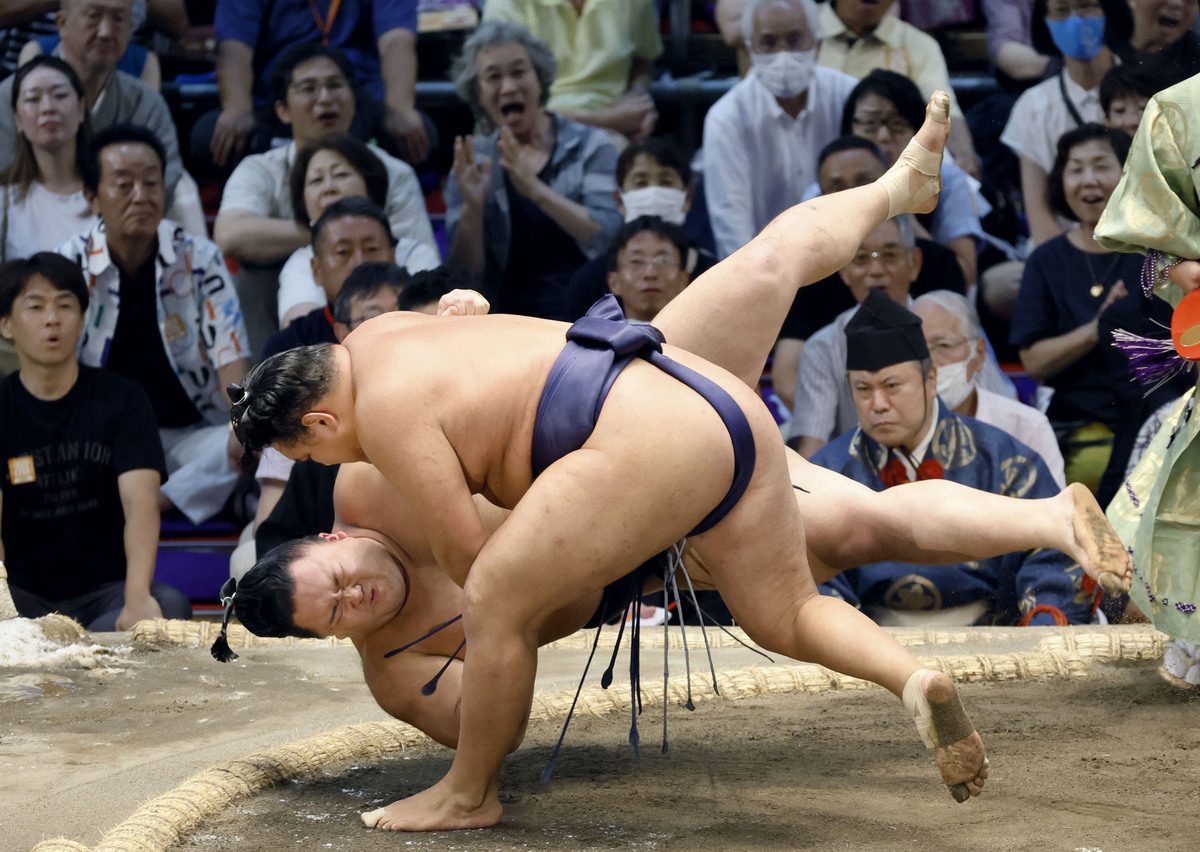 Sekiwake Hoshoryu overpowered former ozeki Asanoyama on Saturday, July 15 to move into a four-way tie for the lead at the Nagoya Basho.
In the day's penultimate bout at Aichi Prefectural Gymnasium, Mongolian Hoshoryu deployed a textbook overarm throw at the edge to send the No 4 maegashira sprawling to the dirt surface.
Hoshoryu, who is bidding for promotion to ozeki in this tournament, improved to 6-1. He would need at least 12 wins in the 15-day Nagoya Grand Sumo Tournament to earn a likely promotion to sumo's second-highest rank.
Asanoyama, who went an impressive 12-3 when he made his return after a prolonged suspension for violating COVID-19 safety measures in May, has not looked as dominant this time out and dropped to 4-3.
Overnight leader Nishikigi lost his first bout of the tournament when komusubi Kotonowaka got a double inside grip and quickly forced the top maegashira out of the ring. Kotonowaka improved to 5-2.


The result left Nishikigi tied with Hoshoryu and rank-and-filers Tamawashi and Hokutofuji for the lead at 6-1.
Despite the loss, the 32-year-old Nishikigi is still on track for his first promotion to the three elite sanyaku ranks below yokozuna.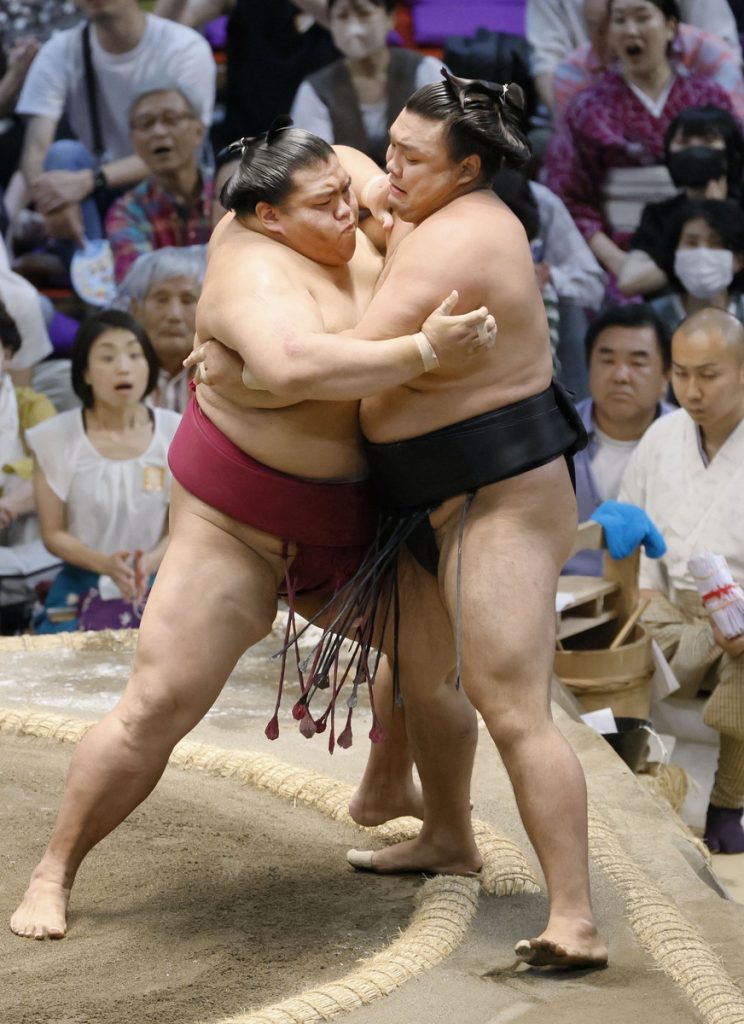 Mitakeumi Collects First Win of Nagoya Basho
In other major bouts, No 2 maegashira Mitakeumi dealt new ozeki Kirishima his third loss with a force-out victory.
Former ozeki Mitakeumi improved to 1-6 while Kirishima, who sat out the first three days with injury, dropped to a record of two wins, three losses and two absences.
Kirishima needs at least eight wins in this tournament to avoid becoming a kadoban relegation-threatened ozeki in the next basho.
The tournament's two other sekiwake wrestlers seeking promotion to ozeki ― Wakamotoharu and Daieisho ― both won their Day 7 bouts.
Wakamotoharu swatted down komusubi Abi (3-4) to improve to 5-2. Daieisho also picked up his fifth win after overpowering No 4 maegashira Ura, who dropped to 4-3.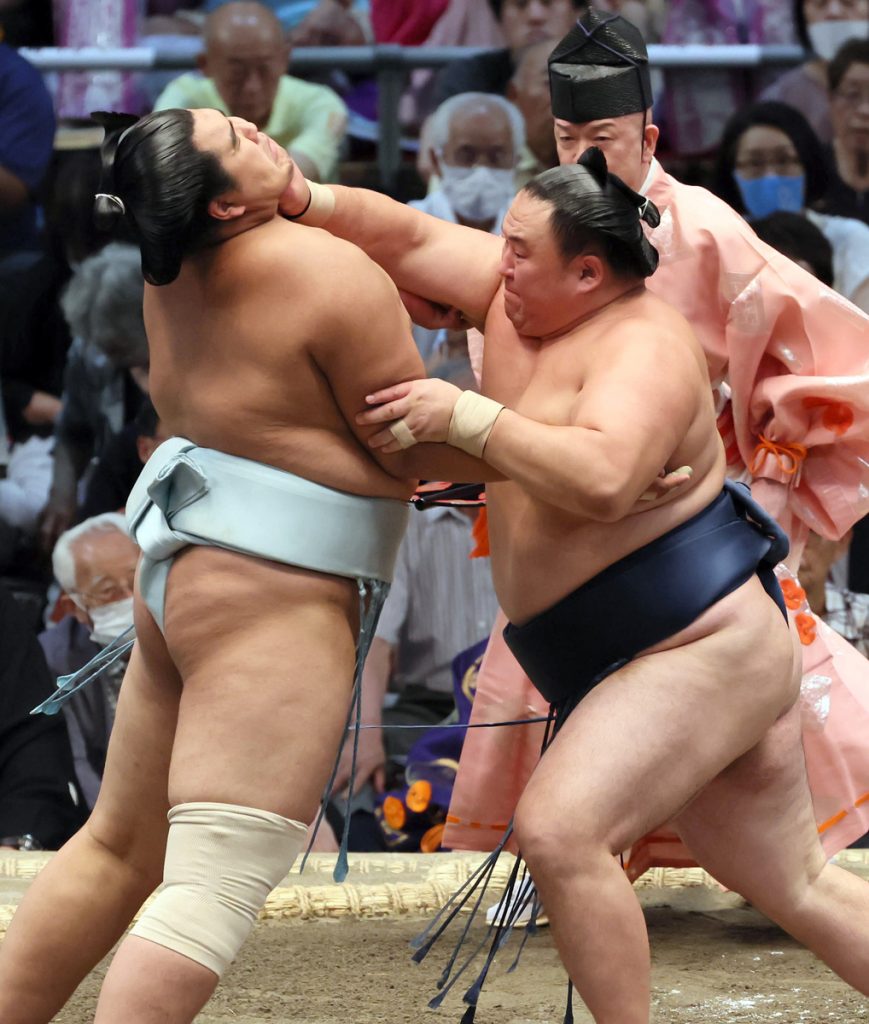 No 7 maegashira Tamawashi kept pace with the leaders at 6-1 when he shoved out sixth-ranked Hokuseiho, who fell to 3-4.
Tamawashi, who will turn 39 in November, is fighting with the kind of determination that allowed him to win the Emperor's Cup in the 2022 Autumn Basho in September.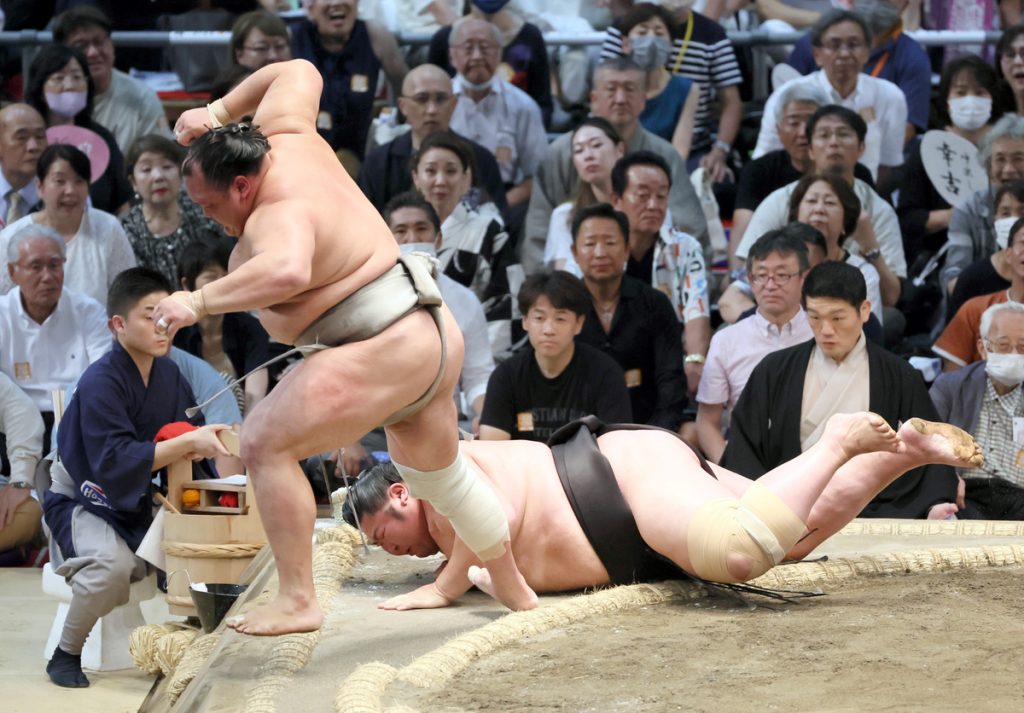 Hokutofuji, a ninth-ranked maegashira, swatted down No 11 Tsurugisho (1-6) to maintain a share of the lead.

Author: Jim Armstrong
The author is a longtime journalist who has covered sports in Japan for over 25 years. You can find his articles on SportsLook.