Veteran Tamawashi Captures Second Emperor's Cup and Etches His Name in the History Books
The 37-year-old Mongolian grappler defeated Takayasu to become the oldest championship winner in the modern era.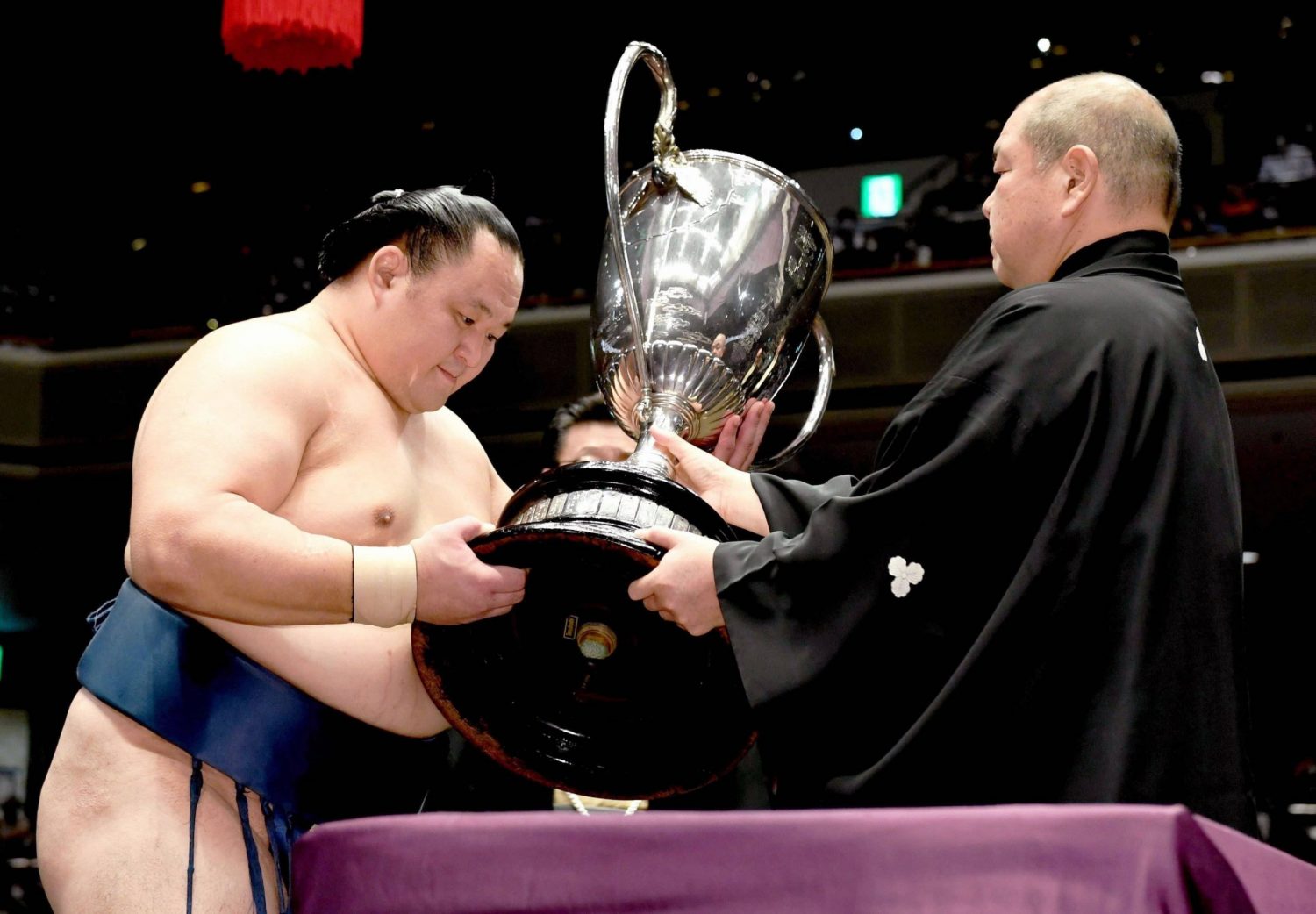 Sumo's iron man Tamawashi overpowered Takayasu on Sunday, September 25 to win his second Emperor's Cup on the final day of the Autumn Grand Sumo Tournament.
No. 3 maegashira Tamawashi got a right hand under the armpit at the face-off to knock Takayasu off balance, and then used one of his trademark thrusts to the neck to finish off the No. 4 maegashira and improve to 13-2 at Tokyo's Ryogoku Kokugikan.
Tamawashi becomes the oldest wrestler in the modern era to win a championship at 37 years and 10 months, surpassing compatriot Kyokutenho, who won a title at 37 years and eight months in May of 2012.
"I was able to mark my second championship so I want to thank everyone who supported me," Tamawashi said. "I just wanted to make sure my bout was about my style of sumo. The face-off was very good."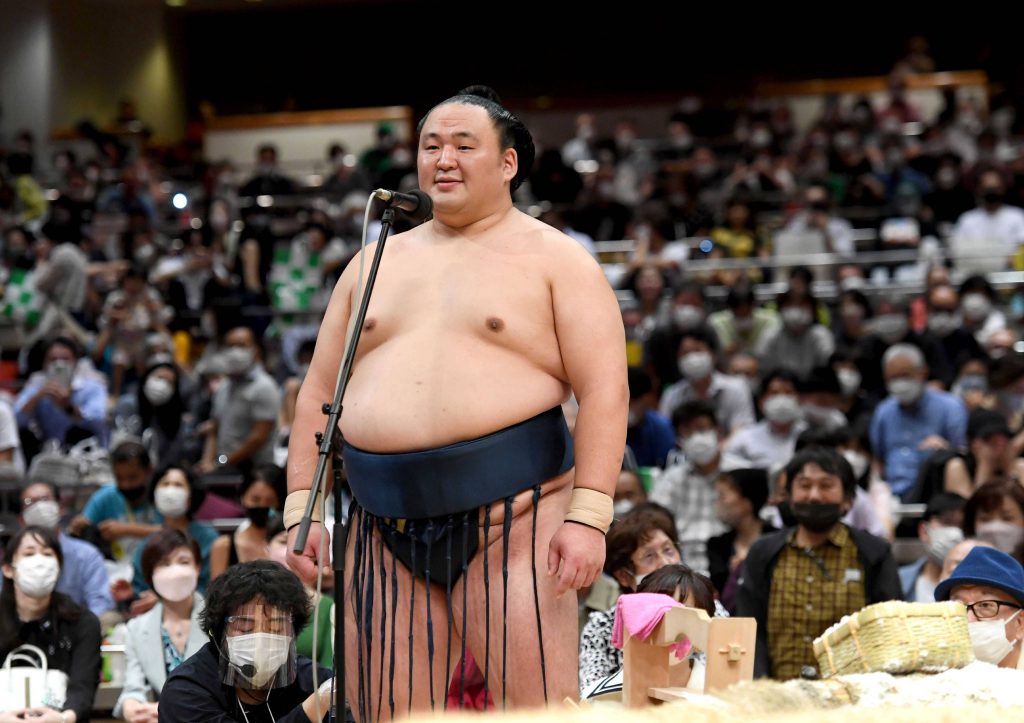 Tamawashi, who will turn 38 in November, won his first Emperor's Cup when he fought as a sekiwake in January of 2019.
"Everyone is always cheering for me and I think that is the secret to my longevity," Tamawashi said. "This won't change me, I just want to focus on my sumo and keep pleasing the fans. November is just around the corner so I will keep up this enthusiasm for the next tournament."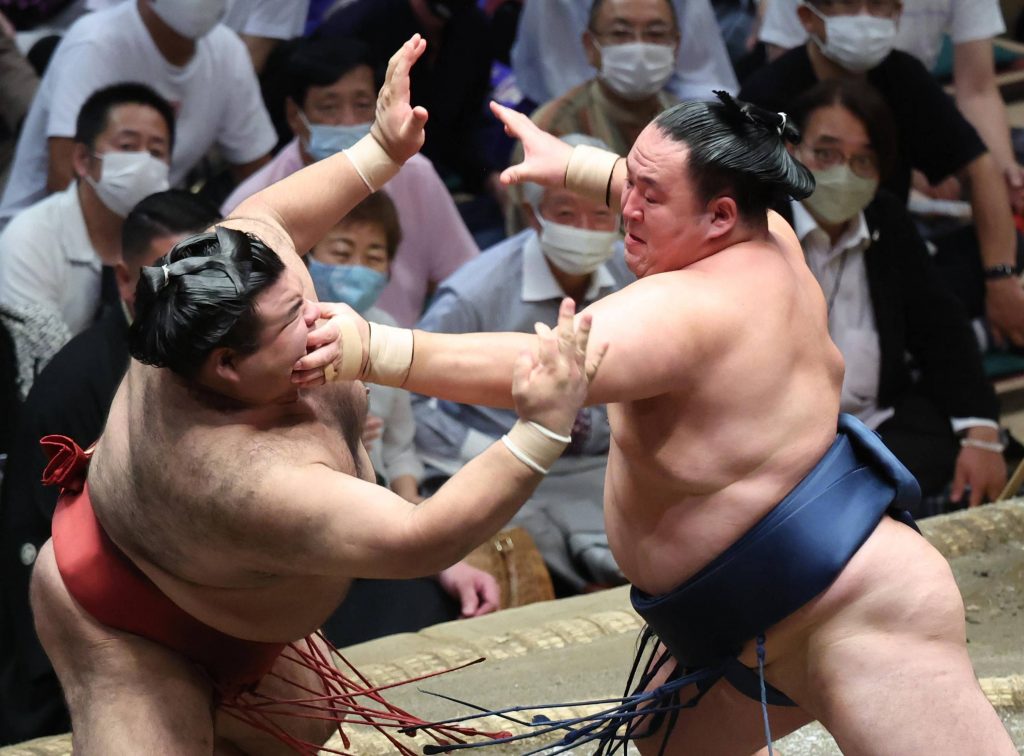 Takayasu Places Second Again
It was another close call for former ozeki Takayasu, who finished at 11-4 and now has six runner-up finishes as he chases that elusive first-ever championship.
He needed to beat Tamawashi to force a playoff, but it wasn't to be. He did go home with a Fighting Spirit Prize.
"I did everything I could but Tamawashi was too strong," Takayasu said. "There were some bouts I lost early on but I managed to get back in contention and I'm proud of that. I feel like I'm getting closer to winning a championship."
It was an unusual tournament in that there was no grand champion or ozeki in contention for the title on the last day. Yokozuna Terunofuji pulled out on Day 10 and finished with a 5-5 record.
Takakeisho was the only ozeki to finish with a winning record. He beat fellow ozeki Shodai in the day's final bout to complete the Autumn Basho at 10-5.
Shodai and Mitakeumi both finished at 4-11, far short of the expectations held for ozeki wrestlers. 
Terunofuji is facing potential surgery on his knees, ozeki Mitakeumi will be demoted and Shodai will be a kadoban ozeki in November, meaning he loses his rank if he doesn't post a winning record.
Tobizaru Finishes Basho on a High Note
In other major bouts, top maegashira Tobizaru shoved Takanosho out to wrap up a very successful Autumn campaign at 10-5. No. 10 maegashira Takanosho finishes at 8-7.
For his efforts, which included wins over a grand champion and an ozeki, Tobizaru won the tournament's Outstanding Performance Award.
He should be moving up in the ranks for the next tournament in November, likely to the komusubi rank.
"I knew that I had to win this one, so I just put everything out there," Tobizaru said. "I knew the award was on the line, so that put the pressure on me. I feel like I am making progress. I had two consecutive losses near the very end, so that is something I have to correct in the future."
Sekiwake Hoshoryu wrapped up a winning record when he spun Endo around after the face-off and then used a frontal crush-out of the No. 6 maegashira to improve to 8-7. Endo closed out at 7-8.
Wakatakakage Pleased with Final Result
Sekiwake Wakatakakage used a frontal force-out to dispatch No. 5 maegashira Sadanoumi and finish at a very respectable 11-4. The Arashio stable grappler, who has been mentioned as a potential future ozeki, recovered nicely after starting the tournament with three losses. Sadanoumi fell to 9-6.
"In the beginning, I didn't do well but started to perform well and today's bout was a good one," said Spring Basho winner Wakatakakage. "It's all about training. I don't know about ozeki, but I just need to focus on my sumo."
It was also a good day for Wakatakakage's brother, No. 6 maegashira Wakamotoharu, who wrapped up double-digit wins with a one-sided frontal force-out of struggling ozeki Mitakeumi to close out at 10-5.

Author: Jim Armstrong
The author is a longtime journalist who covered sports in Japan for more than 25 years. You can find his articles here.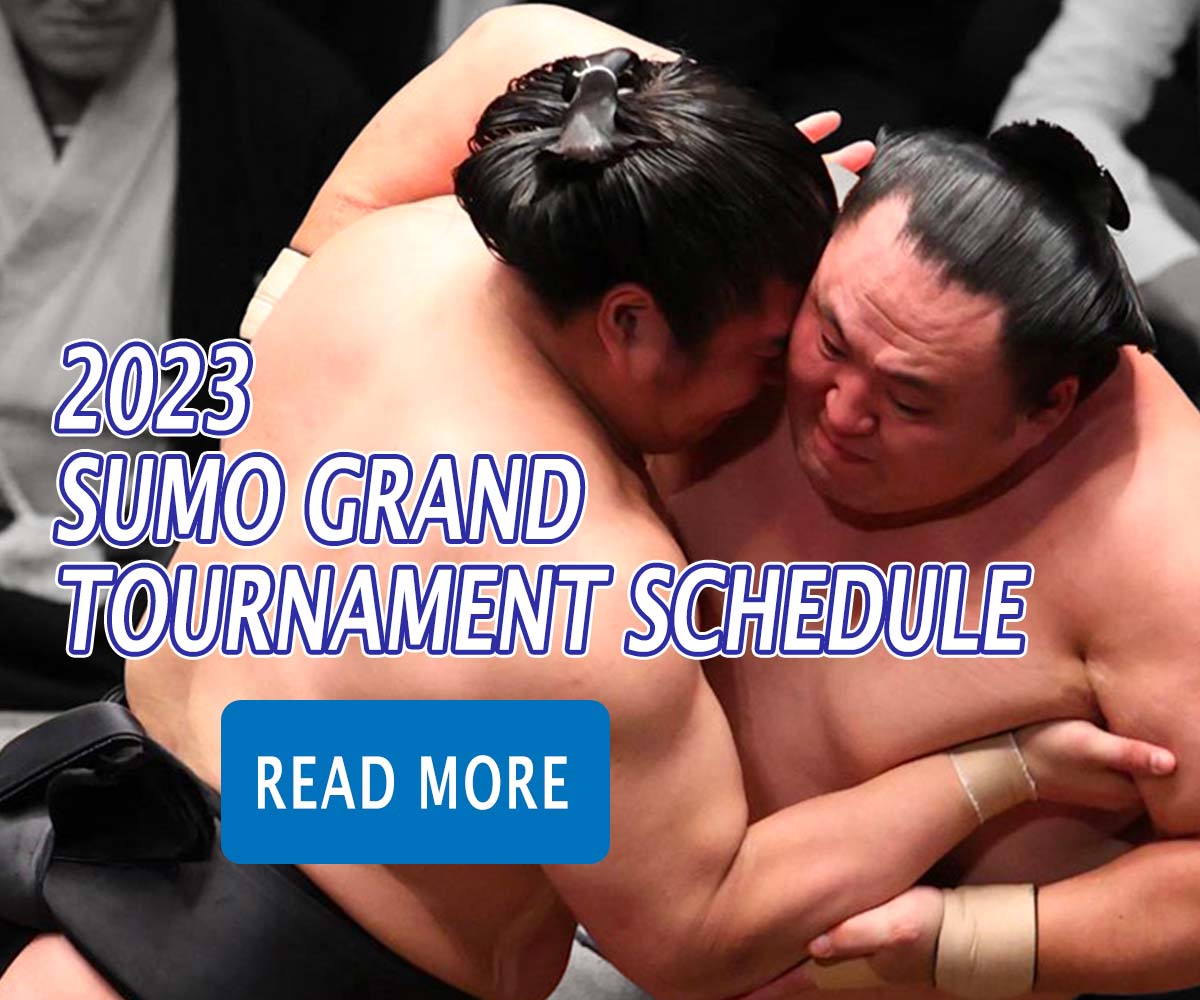 Subscribe to Our Newsletter