[ICE TIME] Ami Nakai Clinches Junior Grand Prix Final Berth with a Victory in Istanbul
Rena Uezono earned a runner-up finish in her Junior Grand Prix debut, while compatriots Rio Nakata and Daiya Ebihara were second and third in the men's event.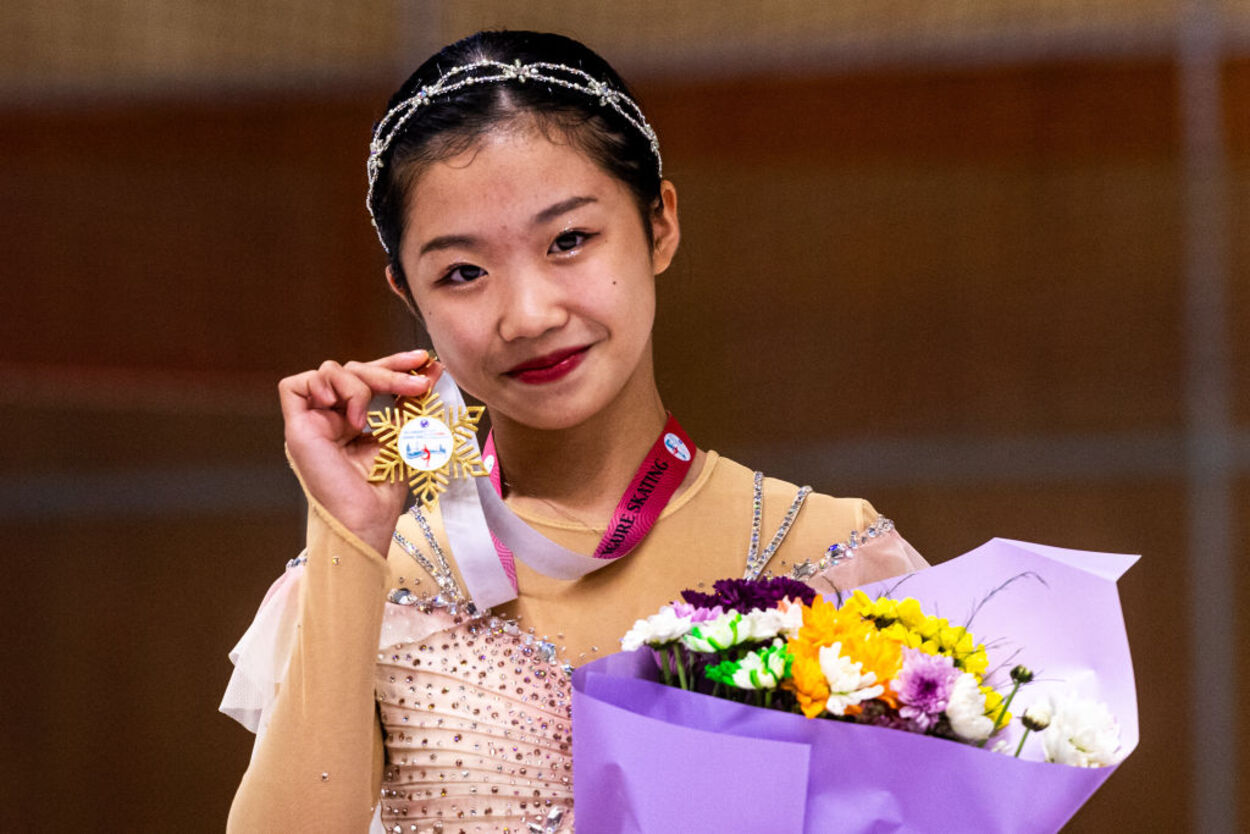 A week after an event that produced just one medal for Japan on the Junior Grand Prix circuit, skaters for the Hinomaru bounced back in Istanbul. They took four of the six singles medals on offer, led by Ami Nakai, who notched her second victory of the season on Friday, September 8.
The 15-year-old Nakai, who won the season-opening JGP in Bangkok in August, booked a spot in the JGP Final with a solid win. Nakai posted a total score of 194.65 points in the triumph to outdistance 13-year-old compatriot Rena Uezono, who was second with 187.71 in her JGP debut. South Korea's Yujae Kim rounded out the podium in third on 183.65.
Rio Nakata and Daiya Ebihara finished second and third, respectively, in the men's competition behind winner Minkyu Seo (231.30) of South Korea. The 15-year-old Nakata qualified for the JGP Final with his result, finishing with a tally of 222.35, while Ebihara, also 15, registered 207.17.
Nakai landed five clean triples, including a triple axel, in her free skate to "Glimmer of Faith" and "Only Hope," but she doubled the back end of two combination jumps where she had planned triples.
"Beautiful skater, wonderful, but at this stage and this level, you need every point you can get," observed ISU YouTube announcer Ted Barton on the webcast.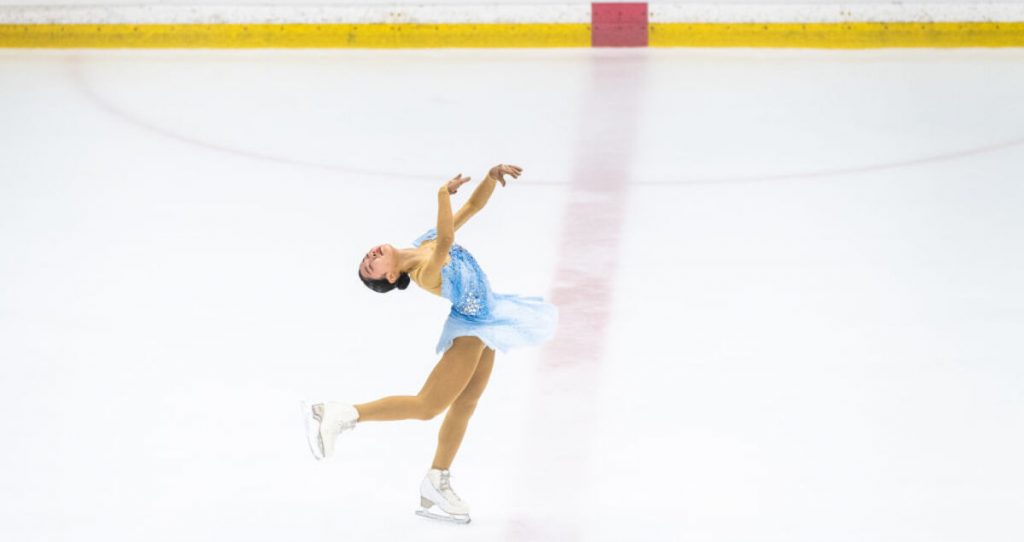 Nakai earned a level four on one spin and level threes on the other two. She also had issues with her triple flip in both programs, as she was judged a quarter short each time.
Nakai's Reaction to Her Istanbul Effort and Outlook for the Junior Grand Prix Final
"I'm just a little disappointed but happy to get first place," Nakai told commentator Mark Hanretty in an interview after her victory. "All the combinations were double jumps, so that's why I am disappointed."
Asked about her goal for the JGP Final, Nakai showed she does not lack confidence.
"I'm going to do a perfect performance in the short and the free, both scores, to get on the podium," Nakai stated.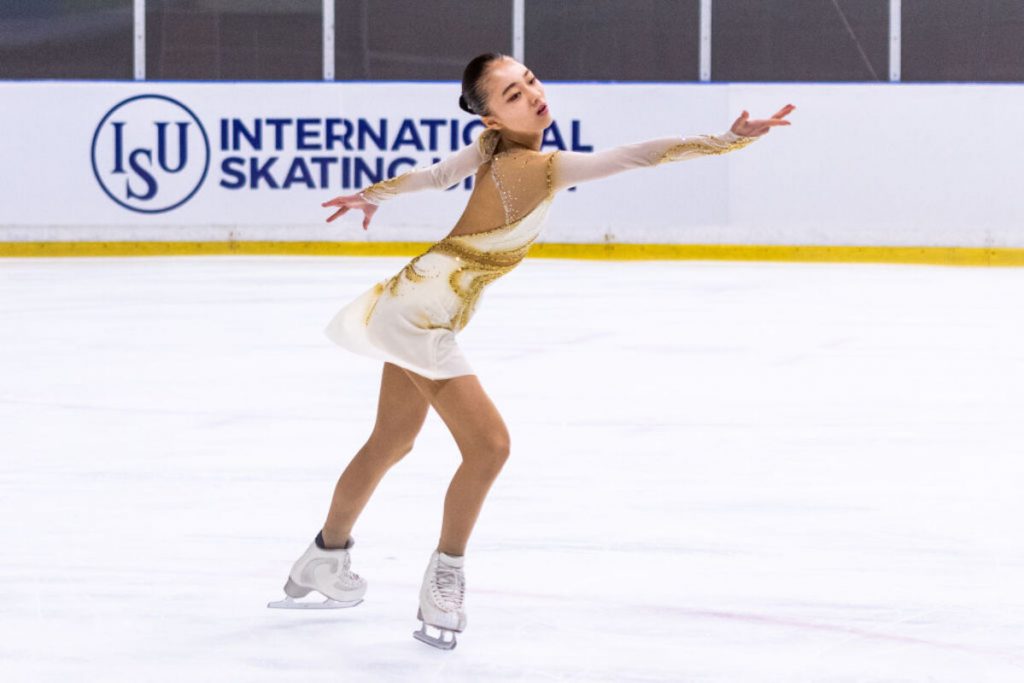 'A Real Potential Star'
The precocious Uezono wowed the crowd with her advanced skills in her free skate to "Pray" and "Mechanisms." She hit five clean triples, including an opening triple lutz/triple toe loop/double toe loop combo. Uezono earned a level four on one spin and level three on the other two.
"She has showcased a uniqueness that makes her a real potential star," Hanretty assessed while analyzing a replay of Uezono's free skate. "I'm sure the Japanese skating fans, who are so well educated, might fall in love with this young skater."
Barton praised the choreography of Uezono's coach Mihoko Higuchi.
"Very innovative, very interesting choreography and music," Barton stated. "It was just brilliant because it separates her (Uezono) and the type of performance from the other competitors here."
Seo Shines to Earn Title
Seo put on a flawless show in his free skate to "Notre Dame De Paris" to take the men's title on Saturday, September 9. The 14-year-old from Daegu landed eight triples and received level fours on all of his spins.
"I am proud of this competition as it is the first time I landed the triple axel," Seo told Hanretty in an interview.
He added, "I'm very motivated after the disappointment I had in Bangkok (where he came in fifth)."


Jumps Carry Nakata to a Silver
Nakata moved up from third place after the short program to claim the silver medal, propelled by his beautiful opening quadruple toe loop and seven clean triples in his free skate to a James Bond medley. On any other day, that would have been good enough for the gold, but Seo's performance in the free skate was nothing short of spectacular.
Barton cited Nakata's speed going into his jumps for praise.
"He's a real competitor and so quick off the ice," Barton noted.
The announcer continued his analysis by saying, "He is a momentum jumper [and] he gains the speed and uses the momentum, probably half of the strength that the other skaters are using, because he uses the speed coming in ― that is energy."
Barton called Nakata's quad toe loop "a senior quad" and added that he is "very agile, very quick, very confident and secure."
Ebihara Makes Junior Grand Prix Debut
Ebihara was in first place after the short program in his first JGP ever, before being overtaken by standout skates by Nakata and Seo. The 15-year-old fell on his opening triple axel to the "Mission Impossible" soundtrack in his free skate and under-rotated a triple loop. He did hit five clean triples and earn level fours on two of his spins.
Barton felt that Ebihara might have been unnerved by the big score Nakata received in his free skate (148.80) just before taking the ice with the lead, but still recognized his potential.
"He's a very good skater, very quick in rotation," Barton said while reviewing the jumps in Ebihara's free skate. "Good quality overall."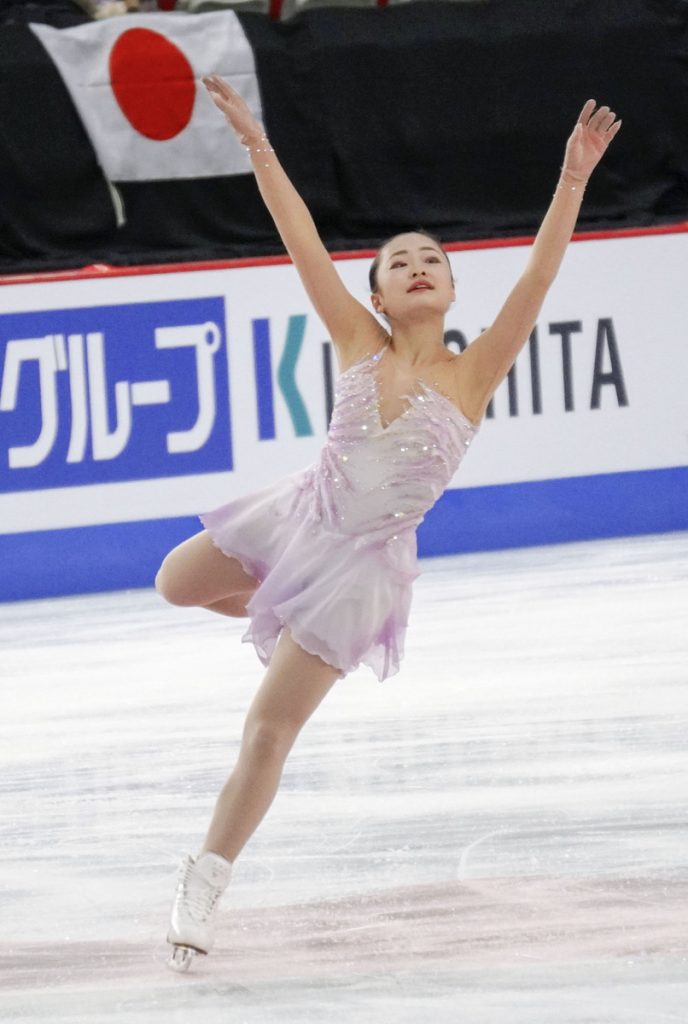 Shimada Headlines JGP Event in Osaka
The JGP will move to Izumisano, Osaka Prefecture, this week (September 13-16) for the fourth event of the season. World junior champion Mao Shimada will be the featured attraction at the Kanku Ice Arena near Kansai International Airport.
The 14-year-old Shimada will be making her JGP season debut and will be joined by Ikura Kushida and Yo Takagi in the women's lineup. Shunsuke Nakamura, Seigo Tauchi and Masaya Mishima will represent the Hinomaru in the men's battle. Sara Kishimoto and Atsuhiko Tamura will skate for Japan in ice dance.
Ice Time will be on hand to report on all the action from Osaka.


Kagiyama Victorious at Lombardia Trophy
Beijing Olympic silver medalist Yuma Kagiyama continued his comeback from a serious ankle injury that caused him to miss nearly all of last season by winning the Challenger Series Lombardia Trophy in Bergamo, Italy, on September 10.
The 20-year-old Kagiyama held the lead after the short program and expanded it with a strong free skate to "Rain, in Your Black Eyes."
Kagiyama's winning score was 265.59, ahead of Georgia's Nika Ekadze (243.35) and Andrew Torgashev (233.26) of the United States. World junior bronze medalist Nozomu Yoshioka finished fifth with 210.46.
Kagiyama landed a fantastic quad salchow at the outset of his free skate and added five clean triples on the way to victory. He posted level fours for his spins and step sequence.
Kagiyama's Thoughts on His Performance
"I made some mistakes in the SP and FS, but I'm glad I was able to enjoy skating until the end," Kagiyama wrote in a post on X on September 11.
He added, "I will do my best to put what I learned and challenges from this competition to use next time to perform even more perfectly!"
Georgia's Anastasiia Gubanova edged out Hana Yoshida by a narrow margin to claim the women's crown in Bergamo. Gubanova's total was 185.60, while Yoshida wound up with 185.45. South Korea's Chaeyeon Kim was third on 180.78.

Author: Jack Gallagher
The author is a veteran sports journalist and one of the world's foremost figure skating experts. Find articles and podcasts by Jack on his author page, and find him on X (formerly Twitter) @sportsjapan.