[ICE TIME] Haein Lee, Jun Hwan Cha Impress at World Team Trophy
With strong performances at the World Team Trophy and world championships, the South Korean standouts have displayed their abilities and raised expectations.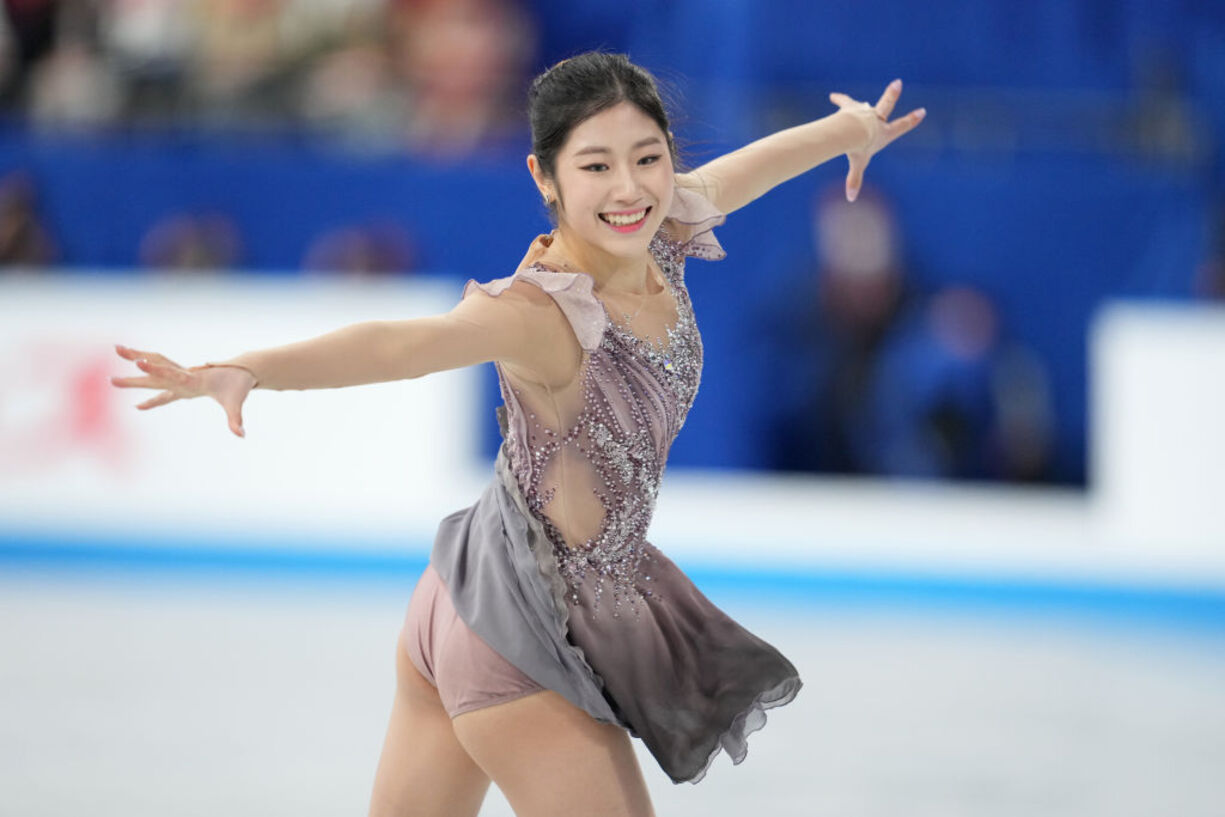 The conclusion of the World Team Trophy brought an end to another entertaining season of elite international skating on April 15 and with it a question: Is the torch set to be passed to a new generation of skaters?
At both the World Figure Skating Championships and the WTT, the performances of South Korea's Haein Lee and Jun Hwan Cha make that a legitimate question. Lee and Cha took the silver medals in Saitama in March and then topped that by winning the free skates in Tokyo on April 14 and 15. In fact, Lee set personal bests in both programs at the WTT.
World champion Shoma Uno was injured and unable to compete in the WTT. But fellow world titlist Kaori Sakamoto did and was soundly beaten by Lee, who turned 18 on April 14. Earlier, Sakamoto had to battle hard to retain her crown in Saitama, with Lee finishing less than four points behind in the final results.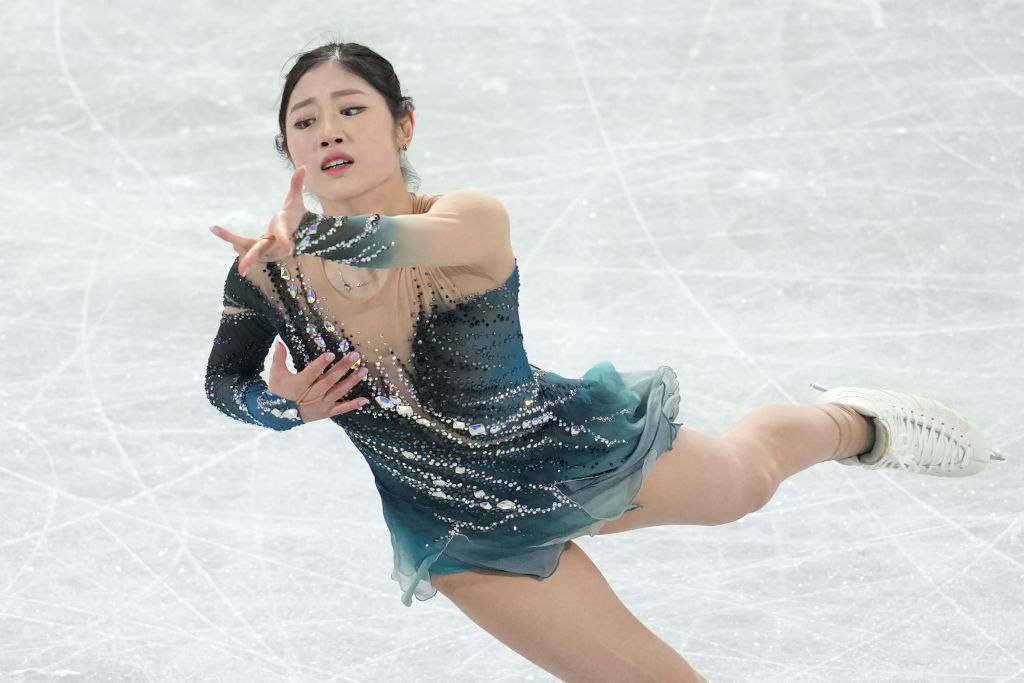 Lee's Career on the Rise
Sakamoto turned 23 on April 9, so there is essentially a five-year age difference between her and Lee. The Japanese skater has had a great career with an Olympic bronze medal, two world titles, and three national championships on her resume. But Lee is clearly ascending.
Ice Time's view is that it's going to be difficult for Sakamoto to win a third straight world title in Montreal next year if Lee continues on the current trajectory she is on. Years ago, when Lee first began competing in juniors, I felt she had something special, just as I did with Sakamoto almost a decade ago.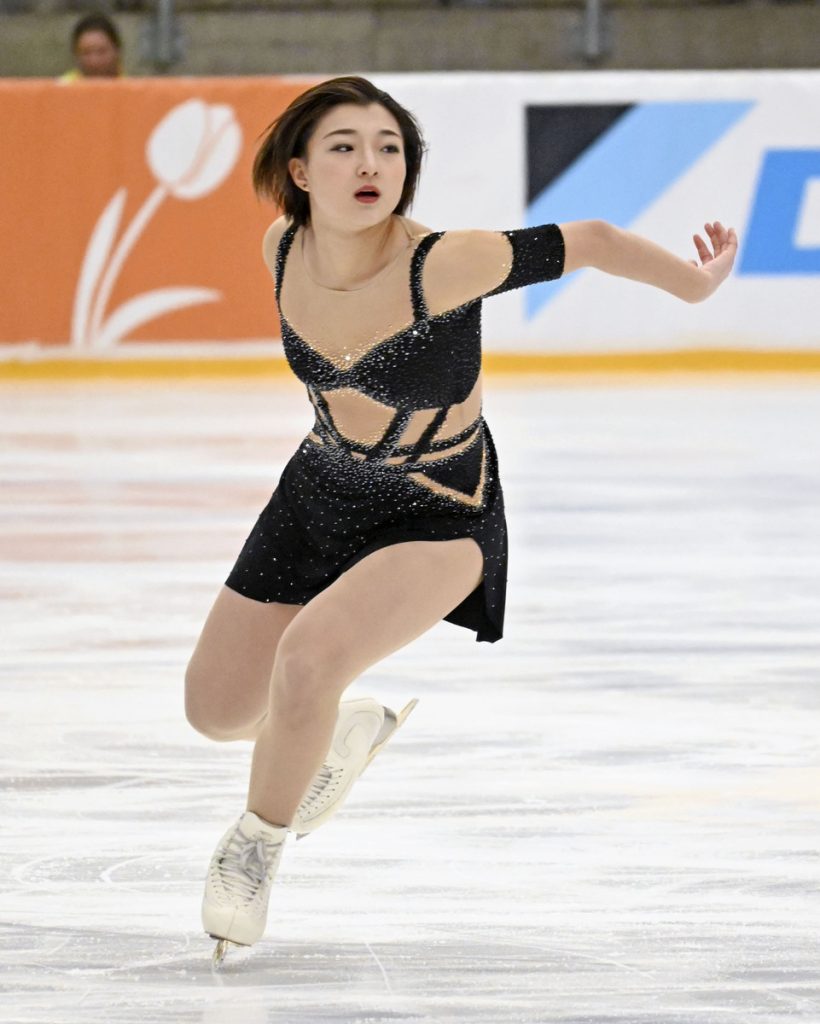 Following the free skate at the WTT, Lee was fired up and already looking ahead to next season.
"I won't take too much time off, maybe one or two days, and then I will go back onto the ice just because I love to skate so much," Lee stated.
Lee added, "I am really looking to work on my new programs."


Cha Raises the Bar for Himself
Cha is still only 21 and has been around for a while. But something has changed with him in the past few months.
Tracy Wilson, who coaches the Seoul native along with Brian Orser, told Ice Time that "his free skate at the worlds was the best I have ever seen him skate."
Clearly boosted by his showing in Saitama, Cha performed confidently at the WTT and bested Ilia Malinin, the world bronze medalist, by more than 14 points in the free skate.
"I know we were the youngest team, but I think we displayed the most passion and competitive fire," Cha told reporters after arriving at Gimpo International Airport in Seoul on Monday, April 17, according to Yonhap News Agency.
He added, "I think we all deserve a pat on our backs. I wanted to do more than just enjoy the event because we had all worked so hard for it."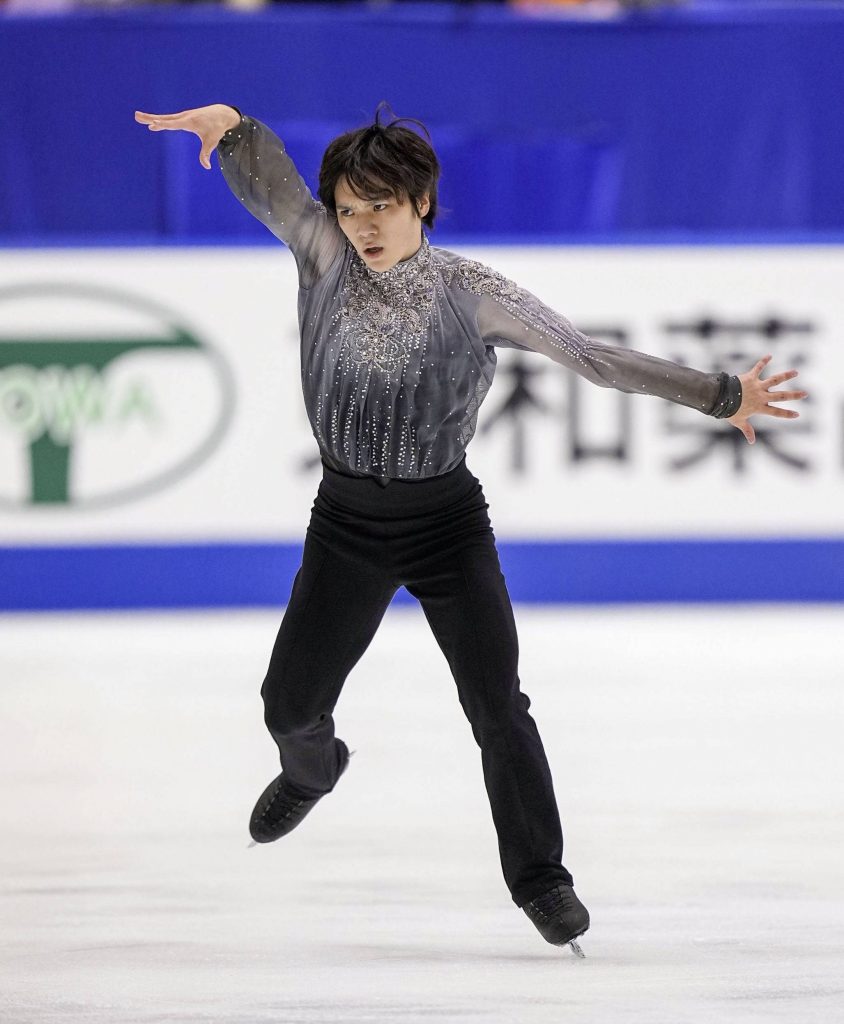 Uno is 25 now and still the best skater in the world by a large margin. His resume includes three Olympic medals, two world titles and five national crowns.
When Uno is completely healthy, Cha is still no match for him. But as time has taught us, things change fast in the skating world, where six months can be an eternity. The fight for world supremacy between Uno and Cha next season will be one of the big storylines to watch.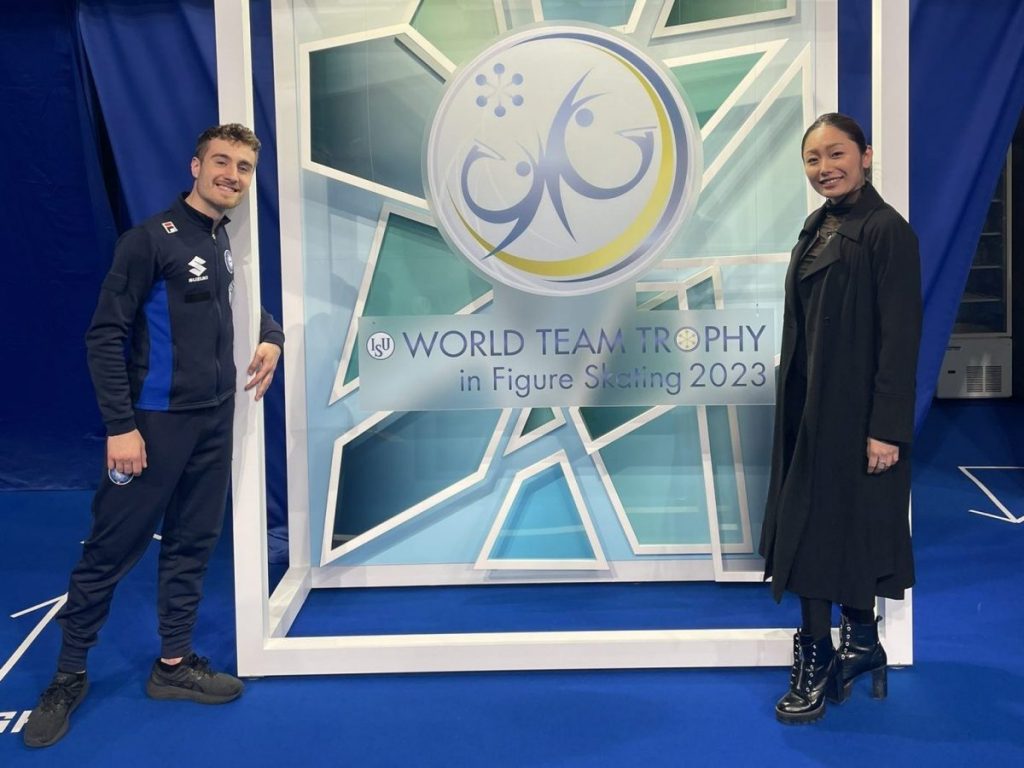 Rizzo Praises Ando for Help at World Team Trophy
Former two-time world champion Miki Ando was praised by Matteo Rizzo after his fantastic free skate at the WTT. Ando coached Rizzo during the event and definitely had an impact. Rizzo finished a close second behind Cha in the final standings.
"She is a very good and secure person for me all my life," Rizzo stated before adding, "She was coached by my dad (Valter Rizzo) during the last year of her amazing career. When my coaches couldn't come here with me, we asked her and it was great, I think for both of us. I think we will do this more often in the future, especially when I come to Japan."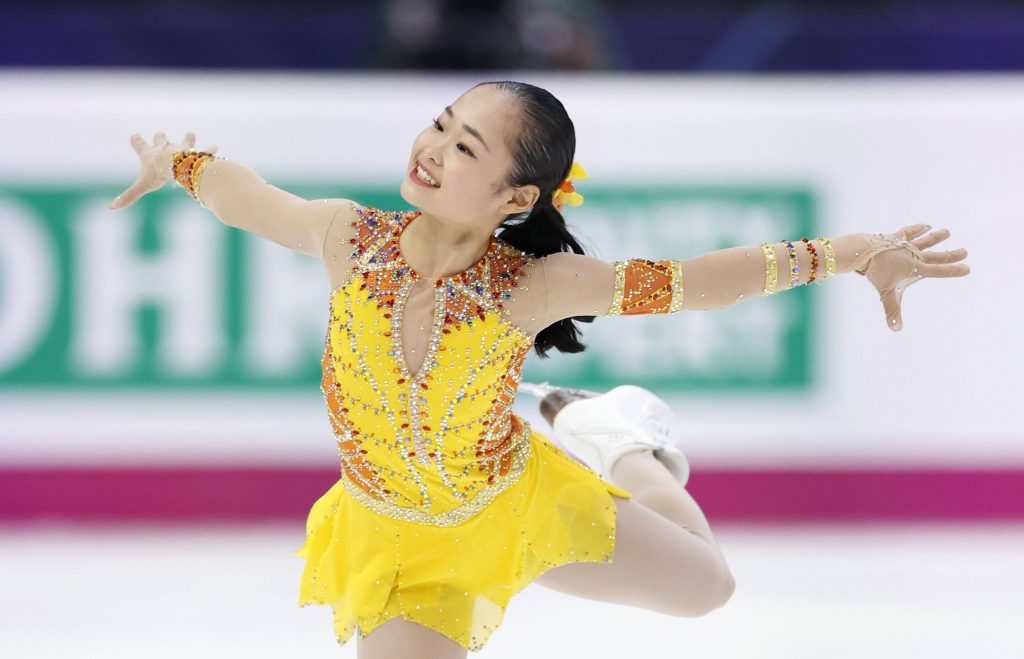 Eight Japanese Skaters, Eight Medals at Triglav Trophy
Led by world junior champion Mao Shimada, all eight Japanese skaters who competed in the Triglav Trophy in Jesenice, Slovenia, on April 15-16 came away with medals.
Japan finished 1-2 in the junior women, junior men, senior women and senior men's categories at the event in the central European country.
Shimada took the gold in the junior women's class with a total score of 212.32 points, with Haruna Murakami getting the silver at 183.71. Shunsuke Nakamura captured the gold in the men's junior ranks with 197.43, while Rio Nakata grabbed the silver on 184.45.
World junior bronze medalist Nozomu Yoshioka stepped up to seniors in Slovenia and earned the gold with 238.36, while Sumitada Moriguchi picked up the silver at 232.79.
Hana Yoshida topped the podium in the senior women's discipline with 211.46, with Yuna Aoki taking the silver at 185.92.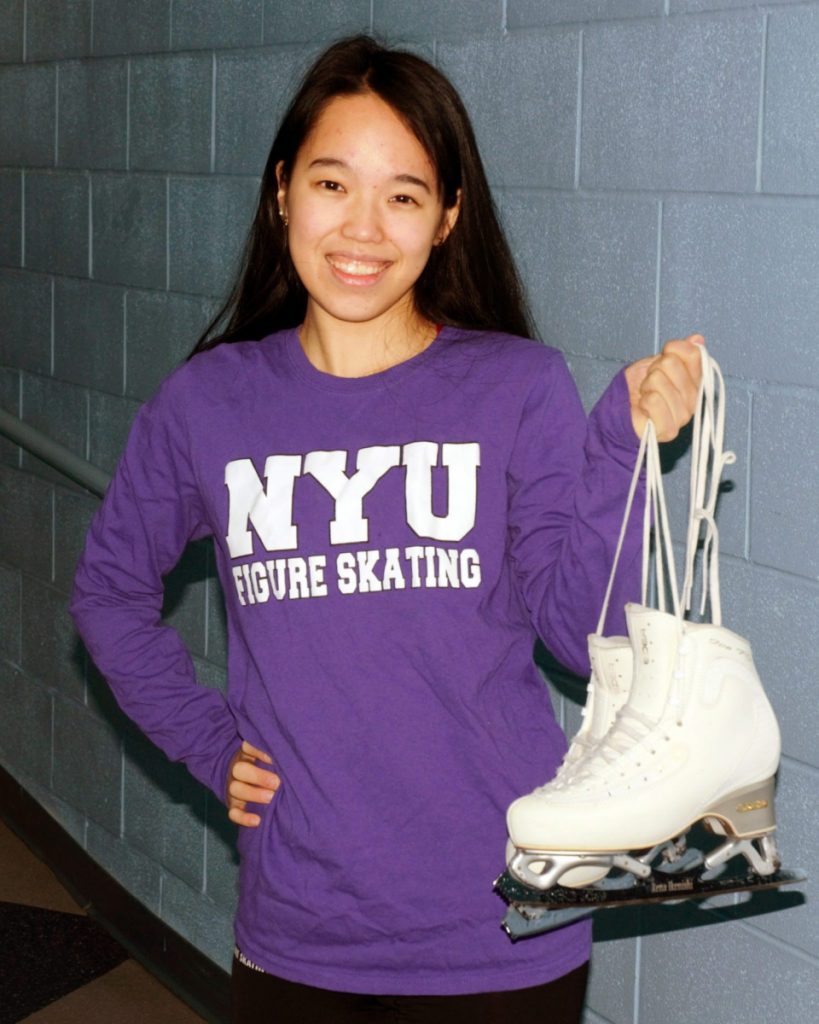 Tokyo Native Ikenishi Wins US College Title
Rena Ikenishi, a 22-year-old student at New York University, won the US Intercollegiate Championship in Anaheim, California, last weekend (April 14-15). She triumphed in both the short program and free skate to claim the title.
Ikenishi was born in Tokyo, but moved with her family to the US several years ago and has remained there. She has competed in the US Figure Skating Championships several times, with her best finish coming in 2021 when she was ninth.
Ikenishi's biography on the US Figure Skating website says she hopes to pursue a career in nutrition or sports marketing after graduating. As a high school student, Ikenishi was awarded the Gold Level Graduating Senior Award by the USFSA based on her high-level accomplishments in skating in addition to a commitment to academic studies.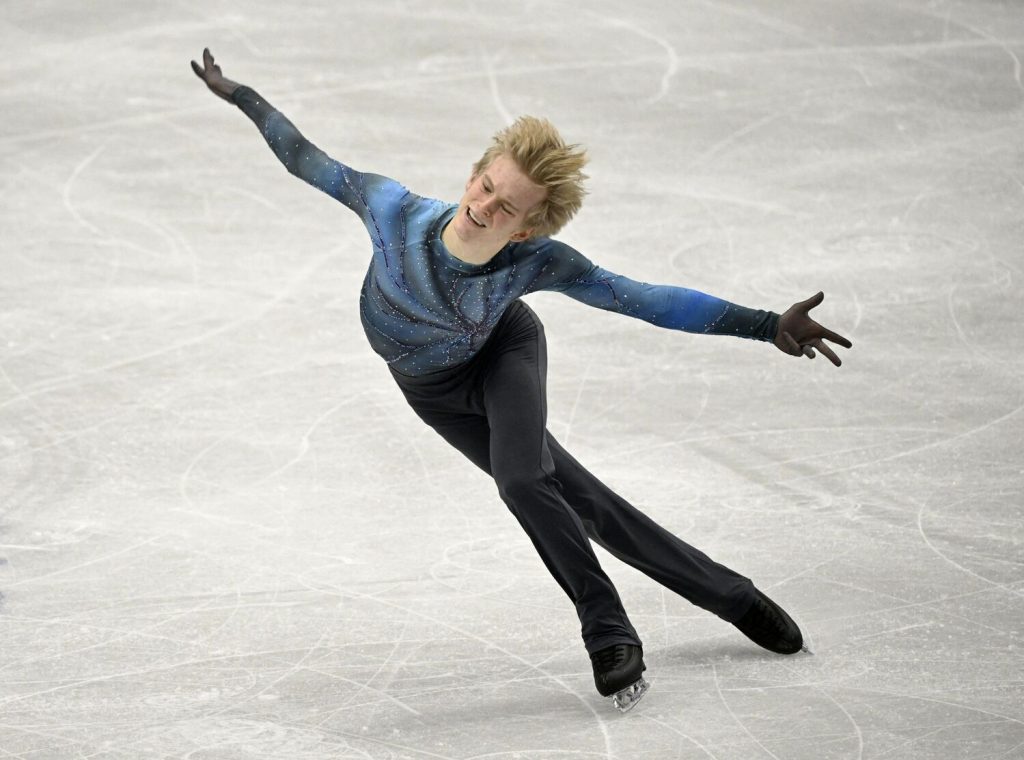 Grassl Says Tutberidze Saved His Career
Four-time Italian champion Daniel Grassl credited Russian coach Eteri Tutberidze with saving his career in a recent interview with sports.ru that was translated into English and posted on fs-gossips.com. Grassl joined Tutberidze's team midway through the season in a controversial move.
The Italian figure skater, who turned 21 on April 4, admitted making the change to join Eteri's team in Moscow was not easy.
"It was the most difficult decision of my life," Grassl commented. "But everyone kept telling me that this was a chance. I was in a hopeless situation; after the Italian nationals (where he finished a disappointing fourth), I didn't skate for a week. And I cried a lot and couldn't force myself to get out of bed.
Grassl added, "I guess you could call it depression."

He then noted, "I was very unhappy. If it weren't for Eteri, I would have quit figure skating."
Grassl admitted that he was unprepared for the intense criticism that came with joining Tutberidze's team during the war in Ukraine.
"I didn't really understand what kind of reaction this would cause in the public arena," Grassl remarked before adding, "I thought things would go a little differently. But then my photo appeared in 'Khrustalny' (the club's website) on the Internet and that was it. An avalanche started."
RELATED:
Author: Jack Gallagher
The author is a veteran sports journalist and one of the world's foremost figure skating experts. Find articles and podcasts by Jack on his author page, and find him on Twitter @sportsjapan.