[ICE TIME] Haruna Murakami Makes Seamless Transition from Pairs to Singles
After deciding to focus on singles skating this season, Haruna Murakami placed second in her first Junior Grand Prix event of the season in Austria.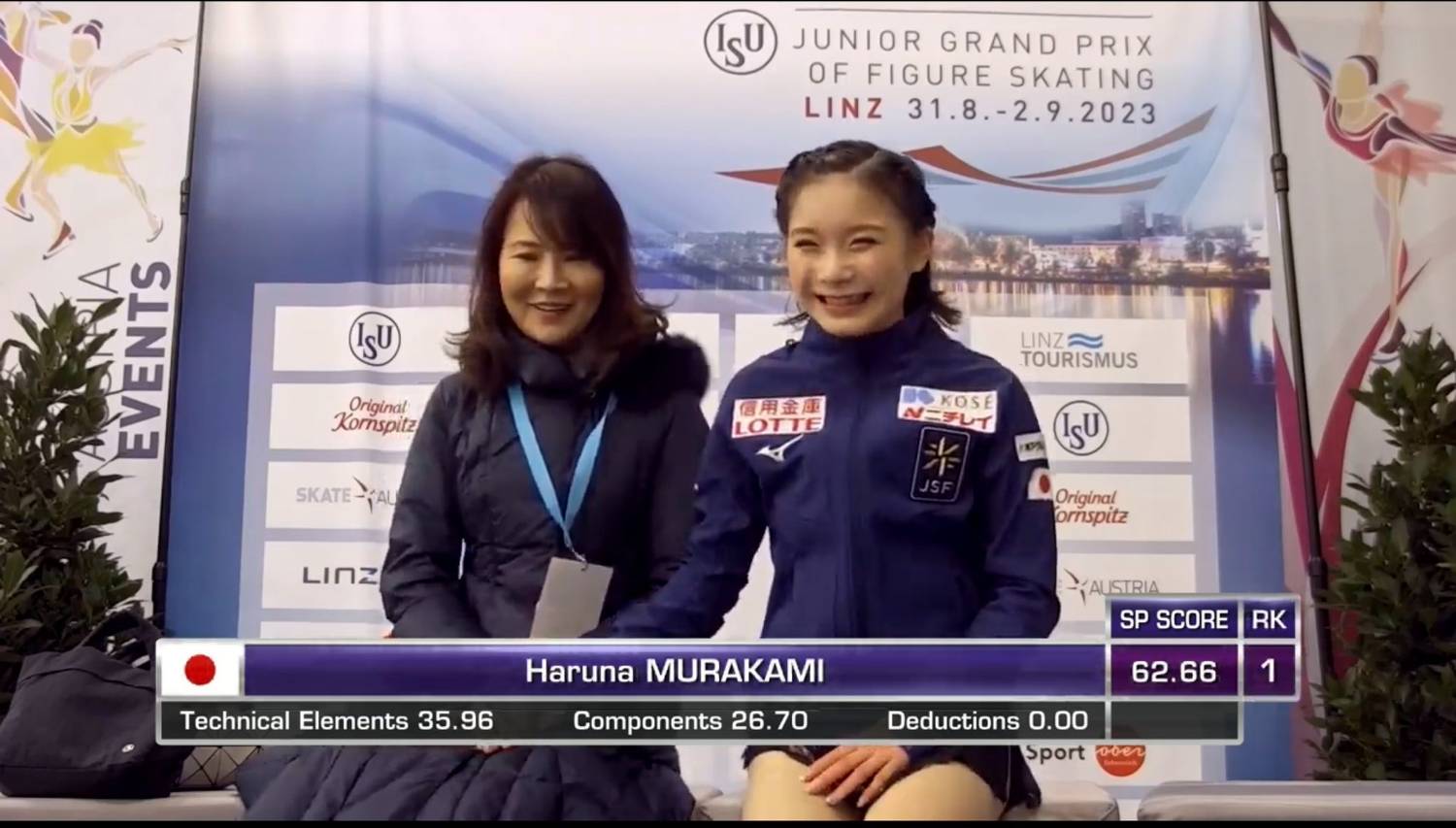 Haruna Murakami was forced to make a change in her skating career following the 2022-23 season.
Murakami had just finished fourth in pairs at the World Junior Championships with partner Sumitada Moriguchi, but the duo had no path forward as the 21-year-old Moriguchi was no longer eligible to skate at the junior level. And Murakami, who turned 15 on July 30, was age ineligible to compete on the senior level for another three years.
This dilemma led Murakami to decide to focus on singles skating this season (2023-2024). It appears to have been a wise decision, as she captured the silver medal at the Junior Grand Prix in Linz, Austria, on Friday, September 1 behind winner Jia Shin of South Korea. That put herself in position to qualify for the JGP Final in December.


Shin, a two-time world junior silver medalist, was sublime in victory, scoring a total of 201.33 points. Murakami was considerably behind in second at 168.37, while Shin's compatriot Minsol Kwon took third (165.93).
Haruna Murakami's story is an interesting one. She was born in Perth, Australia, to a father from Hong Kong and a Japanese mother. Murakami lived Down Under until she was 8, when the family relocated to Japan and she began working with coach Mie Hamada.
In her performance to "Dance Monkey" in the short program Murakami was absolutely electric. She displayed great energy and exuded confidence throughout.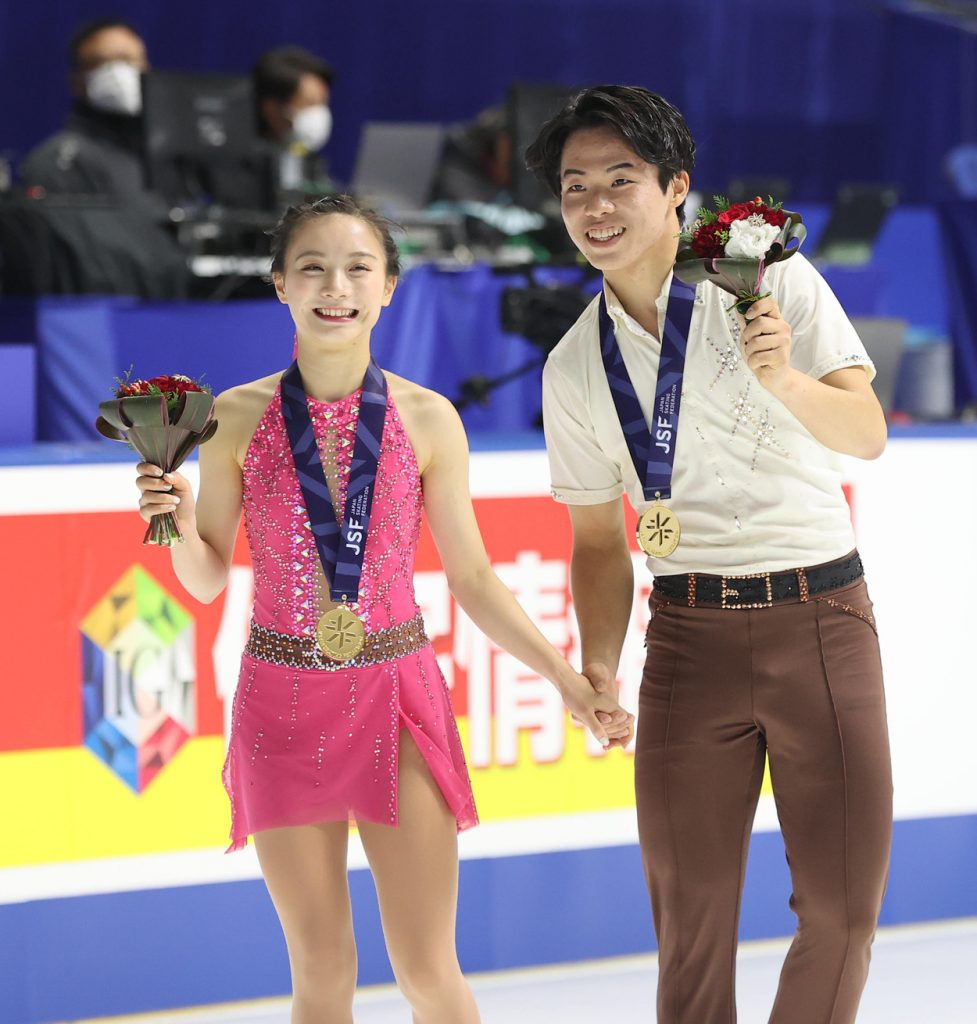 Insights from Announcers on Murakami's Performance
"What a charming performance, quality, sophistication," stated ISU YouTube announcer Ted Barton after Murakami's short program. "Beautiful posture all the way through. Great expression not only in the choreography, but also in her face."
Mark Hanretty, the analyst on the webcast with Barton, admired Murakami's choice of music.
"Maybe you sense from Haruna picking something like this that she just wants to push it and express herself nicely," Hanretty commented. "She's no longer part of a team."
Hanretty added, "She's got her choice [and] she's picked something a little bit different and she's run away with it."
Murakami's free skate to the soundtrack from "Australia" had a couple of under-rotations (a triple toe loop and a triple lutz) and a fall on her final jump (a double axel), but she did receive level fours on two of her three spins.
Barton was impressed again by Murakami's performance nevertheless.
"Her talents are just endless," Barton remarked as he analyzed her free skate. "Quick in rotation, strong back as well, so no matter where you are in the air, she's able to save the jump."
Barton also noted Murakami's radiance while on the ice.
"She has a very special expression on her face as she skates her program," Barton said. "It's peaceful in many ways. It's just beautiful."
Hanretty was effusive in his praise as well after Murakami's free skate.
"I feel inspired by her tenacity," Hanretty stated. "She was on a trajectory in one discipline, and then for whatever reason that's changed, and yet [she is] undeterred."
Hanretty added, "She may end up in the Junior Grand Prix Final again (she and Moriguchi were fourth in the event last season) in a different discipline from one year to the next."
Haruna Murakami Aims to Qualify for JGP Final
Murakami is not a total stranger to singles skating, as she competed in both the Japan Junior Championships (finishing eighth) and the Japan Championships (coming in 17th) last season while concurrently winning the title with Murakami in pairs at both competitions.
"I am very happy. It was my goal to be on the podium and I reached it," Murakami was quoted as saying after her free skate in Linz. "When I skated pairs I realized I wanted to do singles again, so here I am."
Added Murakami, "My next competition is probably the Junior Grand Prix in Budapest [September 20-23]. Of course, it would be super nice to qualify for the final."
Based on what she showed in Linz, Murakami's future as a solo skater looks bright.
Murakami's training partner Ayumi Shibayama (157.39) finished sixth in Austria after having a rough go of it in both her short programs and free skate. The 15-year-old had a couple of under-rotations in her short program to "Dance Macabre" and could only manage level threes on two of her spins and her step sequence.
Shibayama fell on two of her jumps (a triple loop and a triple flip) in her free skate to "The Orangery Plan" and "The Beech Tree," but did post level fours on two of her spins.
It was a less successful trip for Japan's men in Linz, where Haru Kakiuchi (180.51) came in seventh and Taiga Nishino (175.90) was ninth in the competition won by Slovakia's Adam Hagara (220.33).
The 17-year-old Kakiuchi was fourth after the short program, but came undone in his free skate to "Wake Me Up" despite landing a nice quadruple toe loop early on. He wound up 11th in the free skate to slide out of medal contention.
Junior Grand Prix Travels to Turkey Next
The third stop on the JGP circuit will be in Istanbul from September 6-9, where world junior bronze medalist Ami Nakai will look to clinch a berth in the JGP Final after winning the opening JGP in Bangkok in August.
Nakai will be joined in the women's event by last season's Novice A champion Rena Uezono. Meanwhile, Rio Nakata, who also won in Bangkok, will try to secure his ticket to the JGP Final in the men's competition where Daiya Ebihara is also entered.
Japan will have no teams entered in pairs or ice dance in Turkey.
Shcherbakova's Return to Competition Uncertain
Russia's R-Sport has reported that 2022 Beijing Olympic champion Anna Shcherbakova is unlikely to compete in the 2023-24 season. The outlet cited a source close to Shcherbakova saying she has not resumed full-scale training, according to an English translation of the story that was posted on fs-gossips.com.
In addition, the article said that earlier in the summer the 19-year-old had been considering a return, but later contracted mononucleosis, which hindered her training.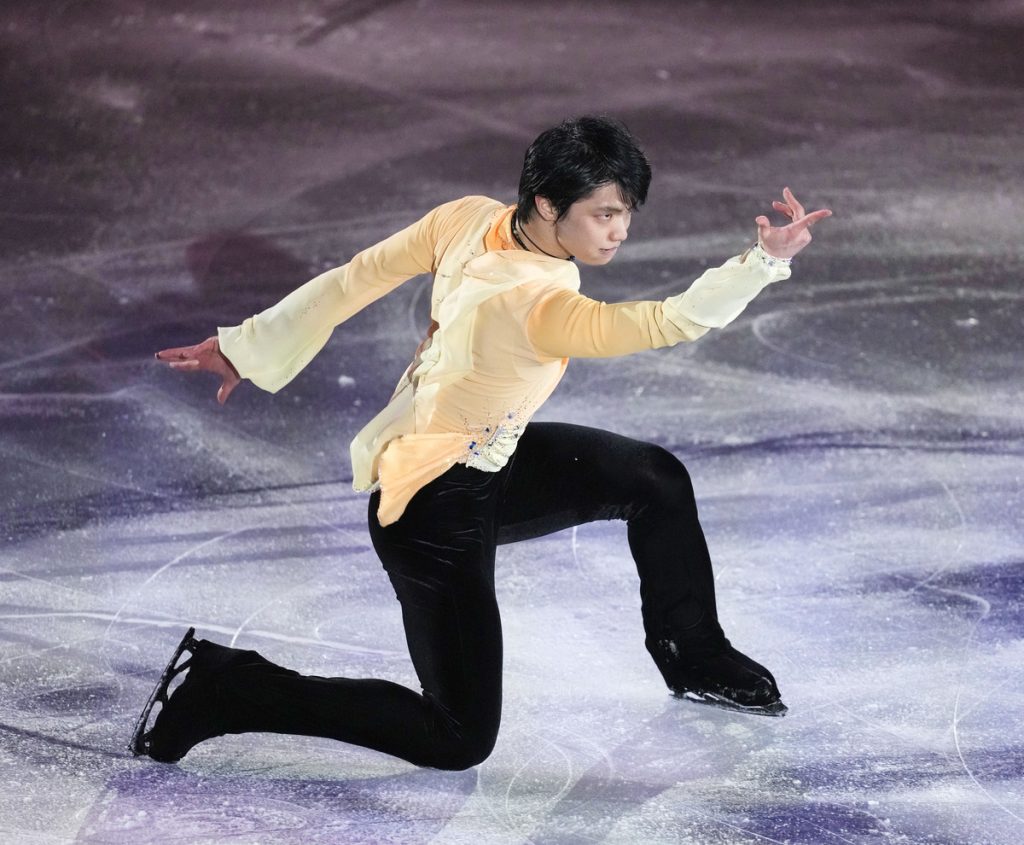 Legendary Hanyu Sets New Tour to Begin in Fall
Two-time Olympic champion Yuzuru Hanyu excited his fans with the announcement on September 1 that he would start a second tour this fall. The "Re-Pray" tour will start at Saitama Super Arena on November 4-5, before moving on to Saga Prefecture in January 2024 and Yokohama in February.
Hanyu's solo show "GIFT" at Tokyo Dome in February was a smashing success, as the superstar sold out the venerable baseball stadium before a rapt audience of some 35,000 skating fans.

Author: Jack Gallagher
The author is a veteran sports journalist and one of the world's foremost figure skating experts. Find articles and podcasts by Jack on his author page, and find him on X (formerly Twitter) @sportsjapan.