Last week was a banner one for Japanese skating, as the Hinomaru took home half of the singles medals on offer at the Four Continents Championships in Tallinn, Estonia, and three more at the Bavarian Open in Oberstdorf, Germany.
Mai Mihara won the Four Continents for the second time on Saturday, January 22, five years after her victory in the competition, which excludes European skaters.
Mihara led from start to finish, claiming the title with a sublime free skate to "Fairy of the Forest" that featured seven triple jumps and earned her a total score of 218.03 points.
South Korea's Haein Lee (213.52) and Yelin Kim (209.91) joined Mihara on the podium.
If Mihara had performed like this in her free skate at the Japan Championships last month in Saitama, she surely would have been selected for the Olympic team for Beijing. Nevertheless, it was an inspirational performance for the 22-year-old Mihara, who missed the 2019-20 season for health reasons.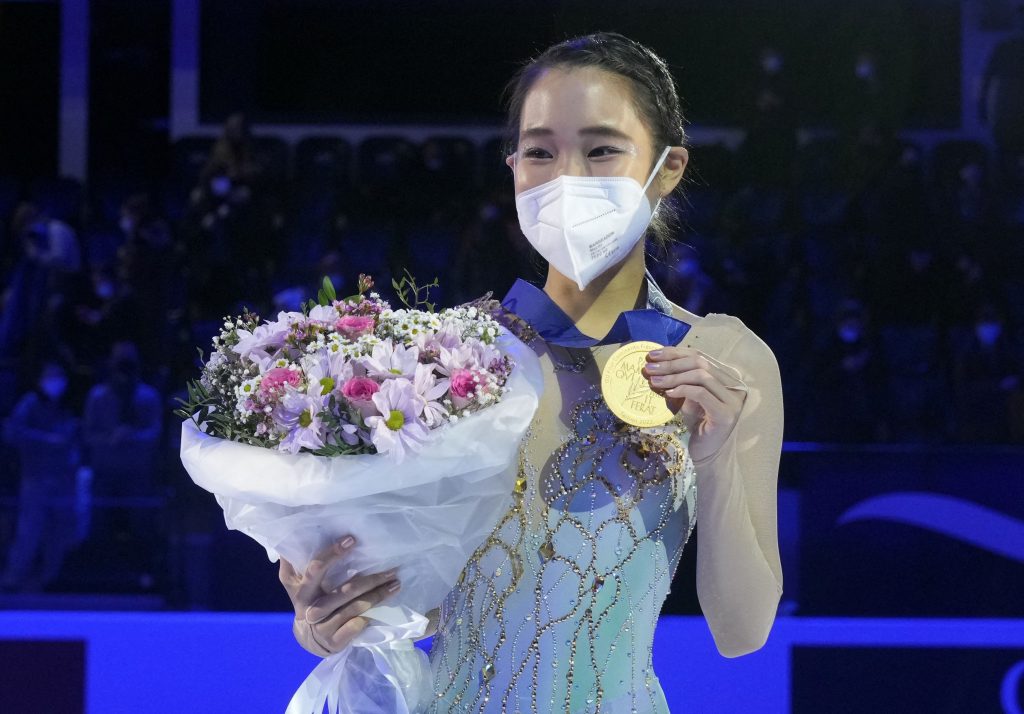 "I was able to remain calm going into my first jump," Mihara stated following her victory. "At the end there was a little bit of a glitch on the spin and I really regret that, but there were no major mistakes and thanks to all the fans and the audience for supporting me so I was able to perform well today."
Rino Matsuike (202.21), who achieved a personal best in her free skate, finished fifth in Tallinn, with Yuhana Yokoi (185.34), a replacement for Satoko Miyahara, coming in seventh.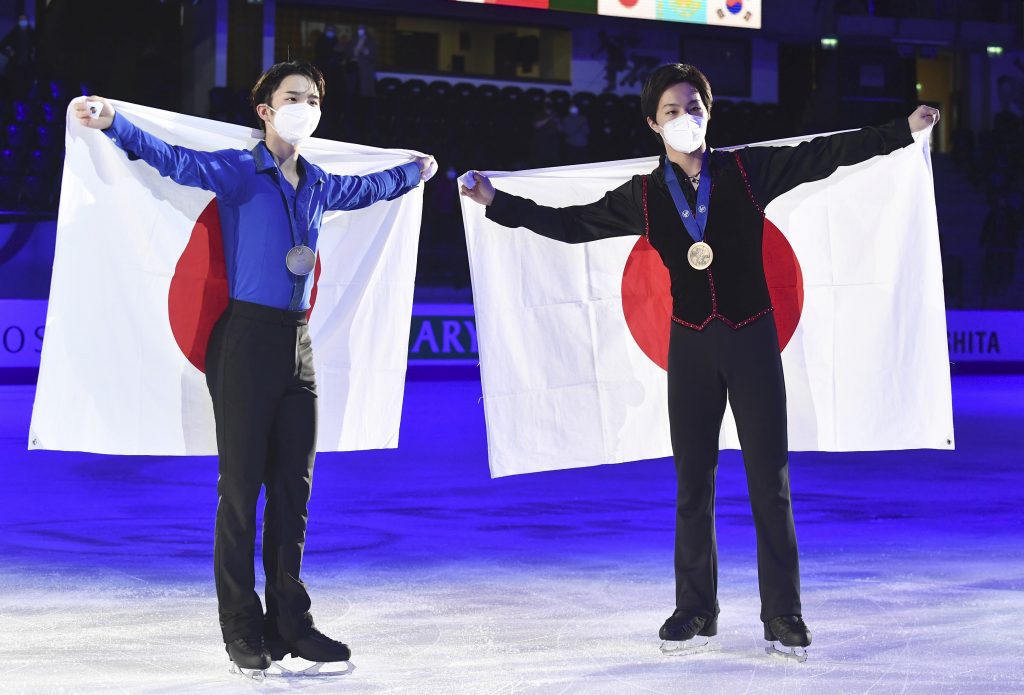 The Japanese men were impressive as well in Estonia, with Kazuki Tomono, Kao Miura and Sena Miyake taking second, third and fourth, respectively, behind winner Jun Hwan Cha of South Korea. Cha's winning tally was 273.22.
Tomono (268.99) was sharp in his free skate to "La La Land" on the way to hitting two quads and five triples on Sunday, January 23. He fell on a quad toe loop but still scored a personal best in the free skate.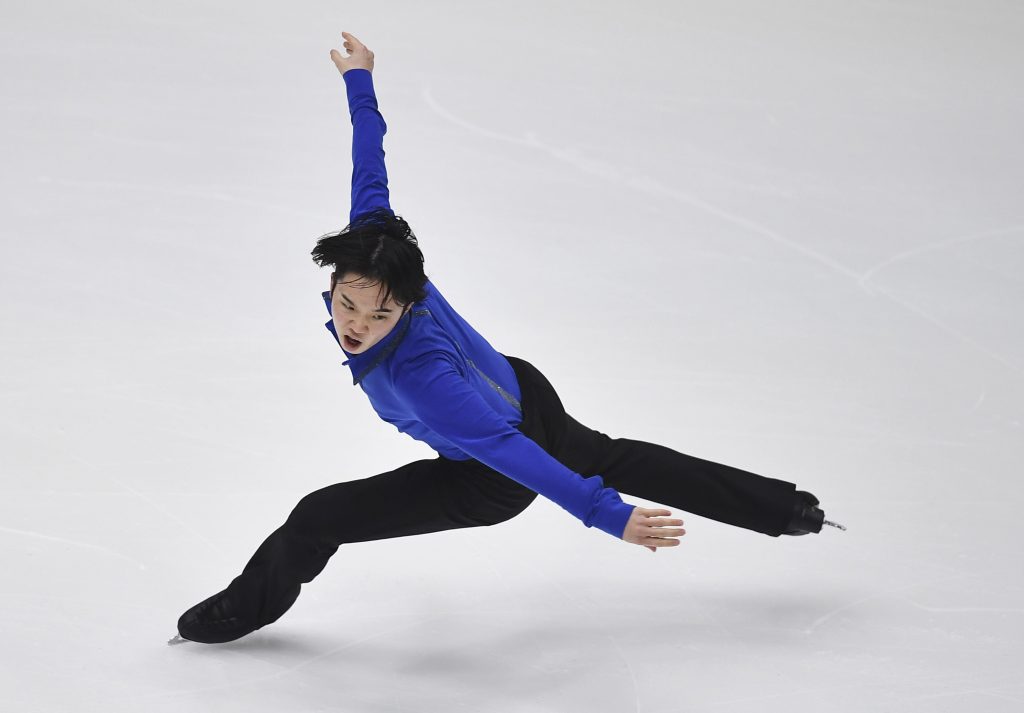 "I was able to put out everything I had that I could do at this moment," the 23-year-old Tomono commented. "I really felt that, through this competition, I felt myself grow.
"In a major international competition, I think it's the first time I won a medal above a bronze, so I think this will be a confidence booster for me," Tomono continued. "I'm eager to do better and I think this experience here will really give a boost to my next season."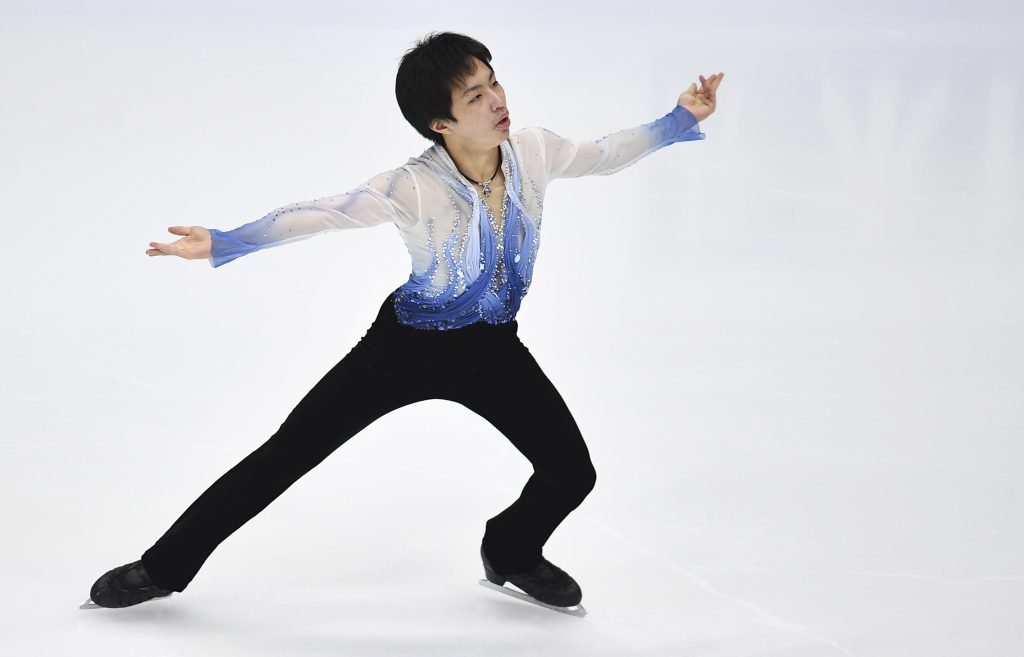 Miura (251.07) continued his fantastic season by earning a medal in his very first major international competition as a senior skater. The 16-year-old established personal bests in both the short program and free skate on the way to making the podium. He landed two clean quads and two triple axels in his free skate, while struggling on another quad salchow.
"The day before the free program I actually pulled a muscle in my leg, so I was wondering how I would do today," Miura remarked. "But I was able to have three quads in my program so I'm very happy about that. And I think I was able to show the world what kind of a skater I am."
Ice Time believes Miura has phenomenal potential and with a bit more polish can become a world and Olympic medalist in the coming years.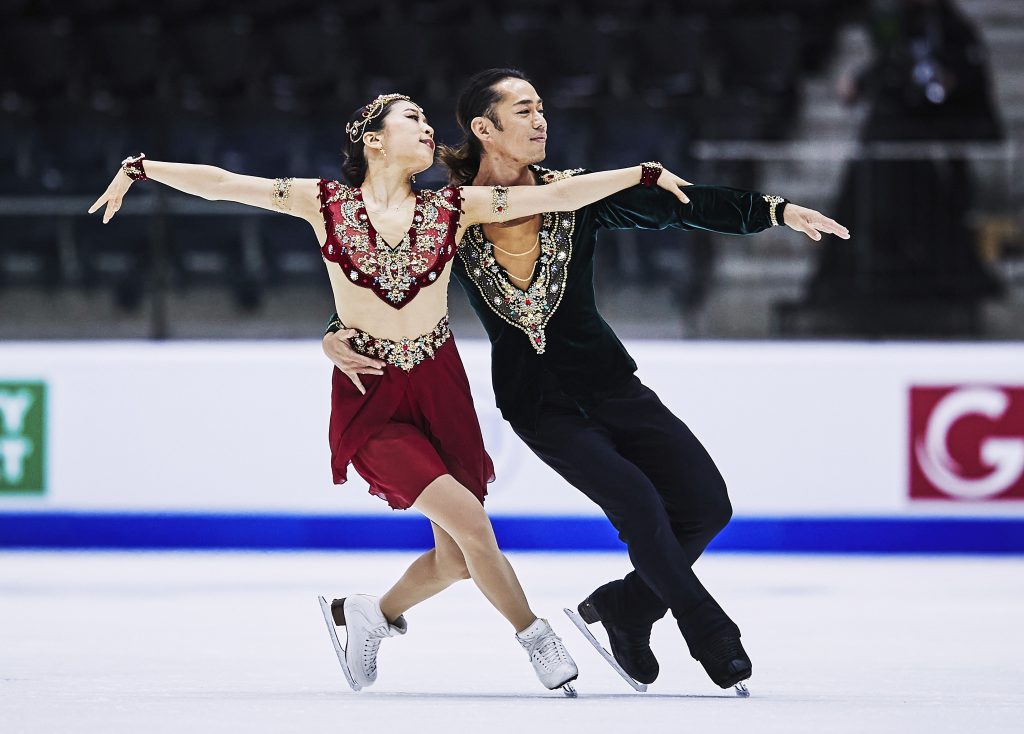 Muramoto/Takahashi Earn Another Medal
The ice dance team of Kana Muramoto and Daisuke Takahashi continue to improve with each competition. The duo finished second behind Americans Caroline Green and Michael Parsons, who were victorious in Tallinn with a score of 200.59 on Friday, January 21.
Muramoto and Takahashi, who also came in second at the Warsaw Cup in November, took the silver medal despite falling in their rhythm dance. They skated to "La Bayadere" in the free dance and recorded level four lifts.
"Between the nationals and Four Continents, we focused mainly on the rhythm dance and didn't work so much on the free dance, but overall, even after yesterday's fall, we were able to pick ourselves up and enjoy our performance," Muramoto said.
"I'm very happy to be on the podium for the first time in a championships [as an ice dancer] and I can hardly put my joy into words," Takahashi stated.
The Four Continents was originally scheduled for Tianjin, China, but was relocated back in October due to the ongoing pandemic and held the week after the European Championships at the same venue.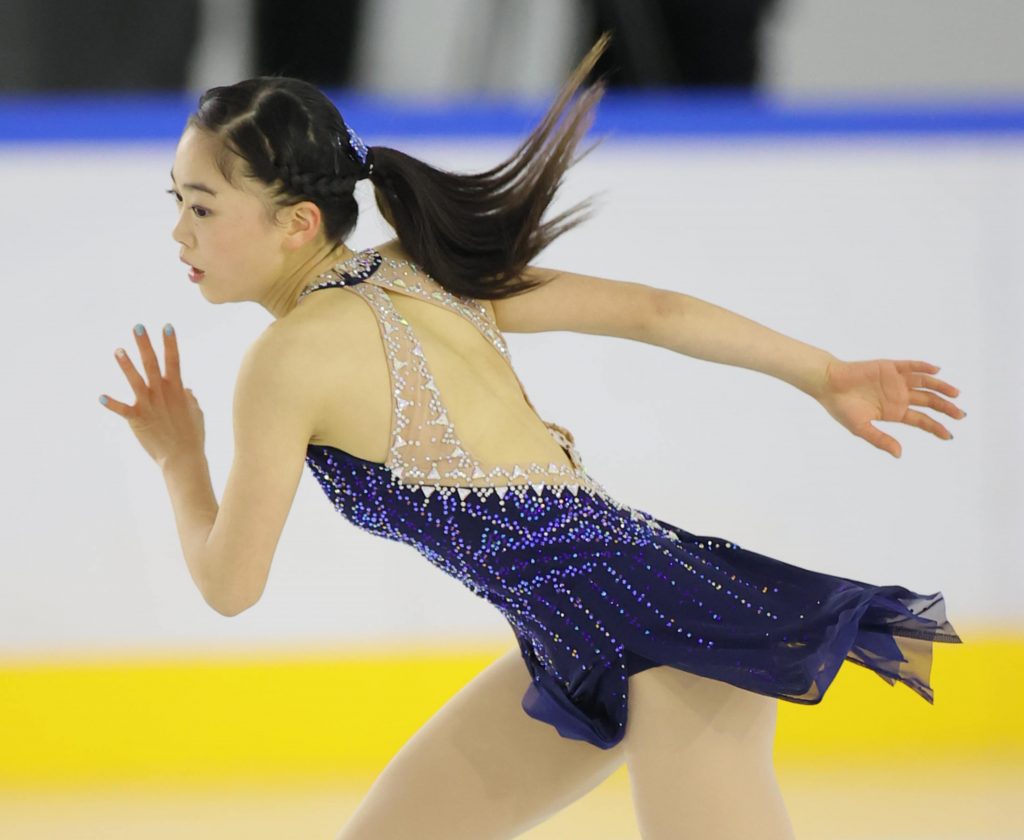 Yoshida, Tsuboi Triumph at Bavarian Open
Hana Yoshida (194.23) and Rinka Watanabe (183.69) went 1-2 in the junior women's event at the Bavarian Open, finishing well clear of the competition.
Yoshida opened her free skate to "Planet Ocean Suite" with a beautiful triple axel, and went on to land six clean triples while earning level fours on her spins and step sequence on Thursday, January 20.
Watanabe fell on her opening triple axel in her free skate, but recovered to land five clean triples and post level fours on two of her spins and step sequence.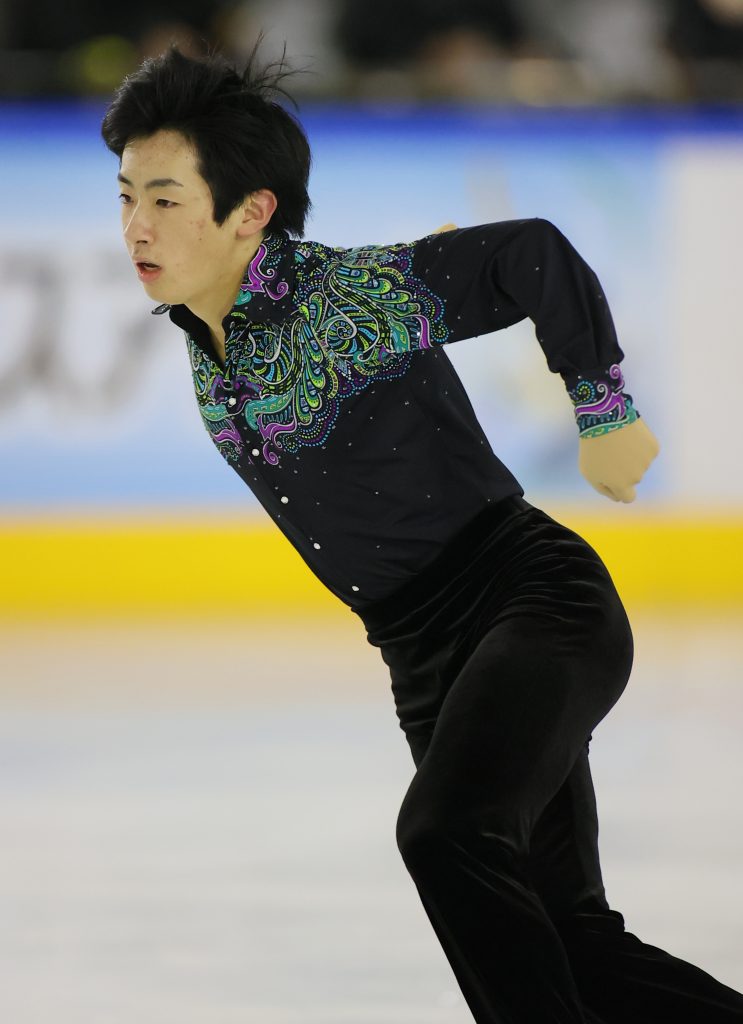 Tatsuya Tsuboi dominated in the junior men's category, winning by more than 43 points with a total of 238.34 on Friday, January 21. After a difficult couple of seasons, Tsuboi, the 2018 Japan junior champion, has been enjoying a renaissance this campaign.
The 19-year-old Tsuboi, who finished second behind Miura at this season's Japan Junior Championships, began his free skate with a nice quad salchow and landed six clean triples on the way to victory in Oberstdorf, Germany.

Mihara Expresses Admiration for Russian Skaters
Following the short program in Estonia, Mihara was asked for her thoughts on the quad capability of the current crop of Russian skaters.
"I watched the European Championships and was delighted and amazed by so many high-quality quads performed by Russian ladies," Mihara was quoted as saying in a translation on fs-gossips.com. "This is something incredible! I would also like to be able to jump quadruples. But so far I have not had successful attempts or triple axels and quads.
"So in order to compete with them I have to focus on doing perfectly the things that I can do," Mihara remarked. "And to provide a very high-quality program, at the level of perfection."


Author: Jack Gallagher
The author is a veteran sports journalist and one of the world's foremost figure skating experts. Find articles and podcasts by Jack on his author page, here, and find him on Twitter @sportsjapan.