[JAPAN SPORTS NOTEBOOK] Rui Hachimura, Yuta Watanabe Square Off for Third Time in NBA Careers
It was their first NBA encounter since February 9, 2020. "It's an honor as a Japanese for us two to be here competing on the same stage," Hachimura said.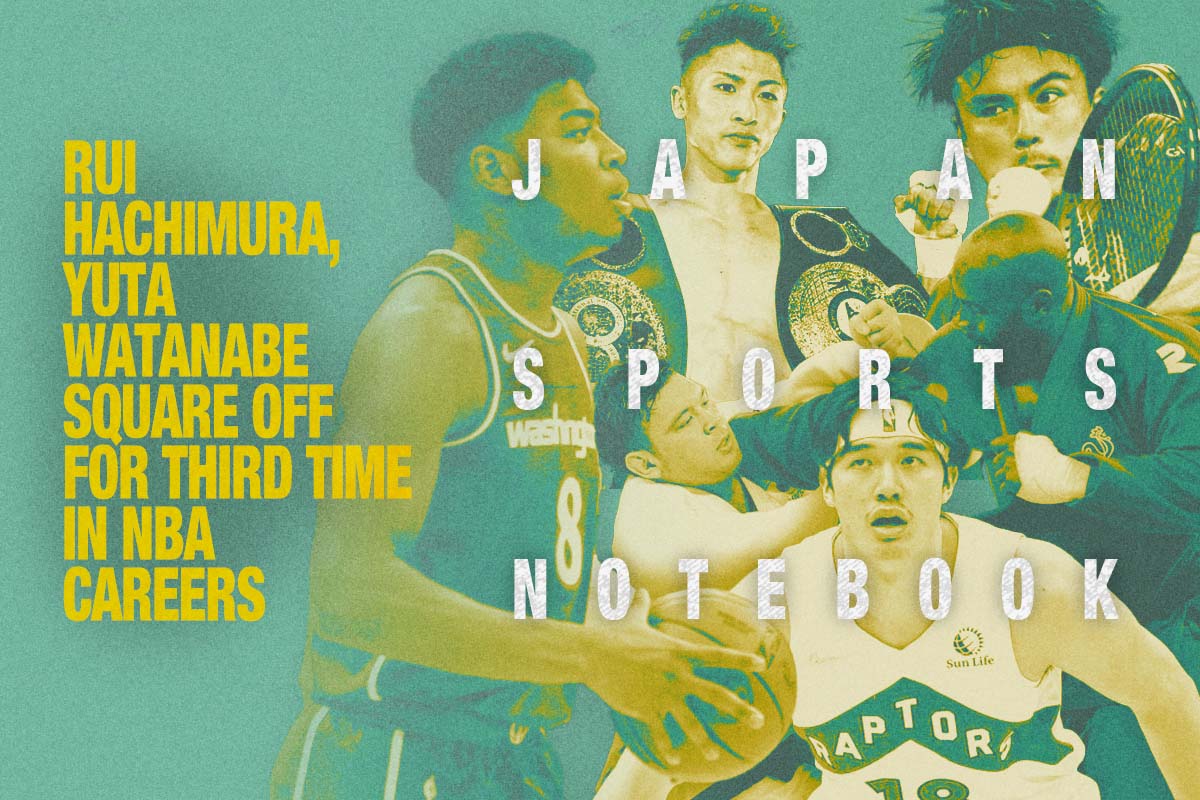 The Japan women's basketball team's runner-up finish at the Tokyo Olympics was a unifying source of pride for the host nation.
And anytime Rui Hachimura and Yuta Watanabe appear on the same basketball court for an NBA game is a special treat for Japanese sports fans, especially die-hard hoops fans.
Watanabe is a fourth-year pro, and Hachimura, the No. 9 pick in the 2019 NBA Draft, is now in his third season. But due to injuries, COVID-19 protocols and other factors, the two had only played in the same NBA game twice before entering the Toronto Raptors' away game against the Washington Wizards on Friday, January 21.
The game took place on a night when the Wizards and the Embassy of Japan in Washington, D.C. celebrated Japanese Heritage Night.
The Raptors defeated the Wizards 109-105.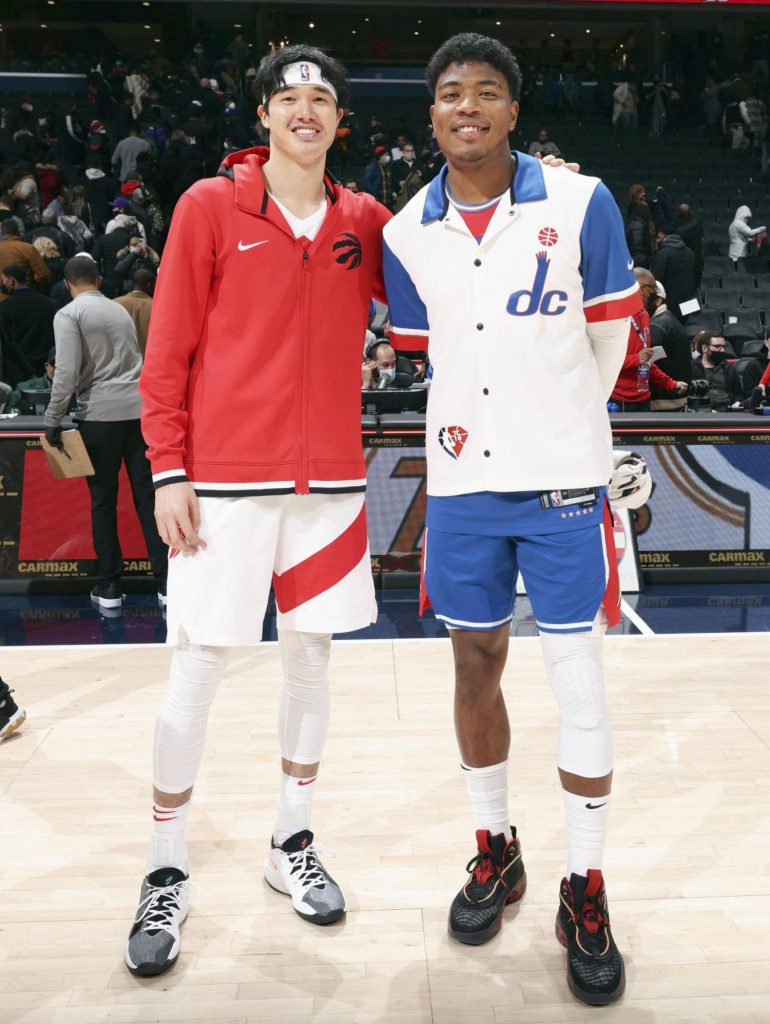 Toronto improved to 22-21 on the season, including 10-10 on the road.
Washington slipped to 23-23, including 13-10 at home. It was a topsy-turvy fourth quarter for Toronto, which saw an 18-point lead evaporate before Fred VanVleet nailed a go-ahead 3-pointer with 59 seconds to play.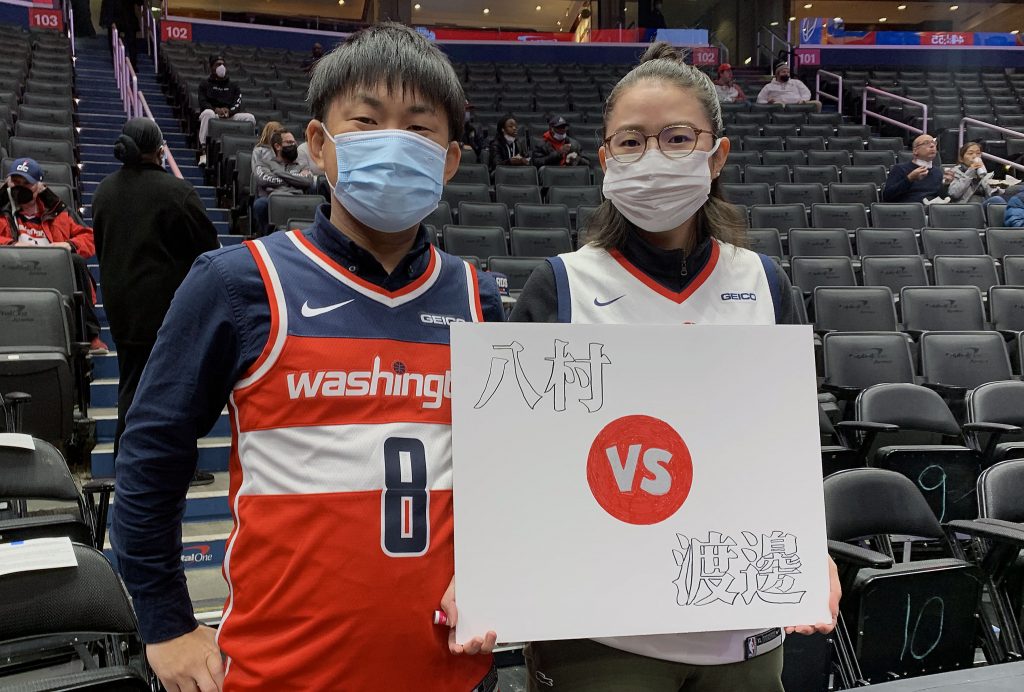 Although Watanabe had limited playing time (6 minutes) in Friday's clash of Eastern Conference rivals, he had an opportunity to play against Hachimura for the first time since February 9, 2020, when he suited up for the Memphis Grizzlies. In that game, Hachimura, then an NBA rookie, notched a double-double (12 points, 11 rebounds), while Watanabe didn't score.
In their third NBA showdown, Watanabe finished with zero points and two rebounds. He didn't play in either of Toronto's two games earlier in the week, then saw court time in the first and second quarters against the Wizards at Capital One Arena.

Hachimura had the bigger game. He came off the bench and logged nearly 20 minutes (a season-high total), contributing 11 points on 5-for-12 shooting, including 1 of 3 from 3-point range, and corralled eight rebounds. Watch additional highlights of Hachimura's performance here.
"There were areas I could have done a bit more both on offense and defense," Hachimura, who competed at Gonzaga University from 2016-19, told reporters later. "It's an honor as a Japanese for us two to be here competing on the same stage."
Watanabe, who played college ball at George Washington University in the American capital (2014-18), spent some of his time on the court guarding Hachimura.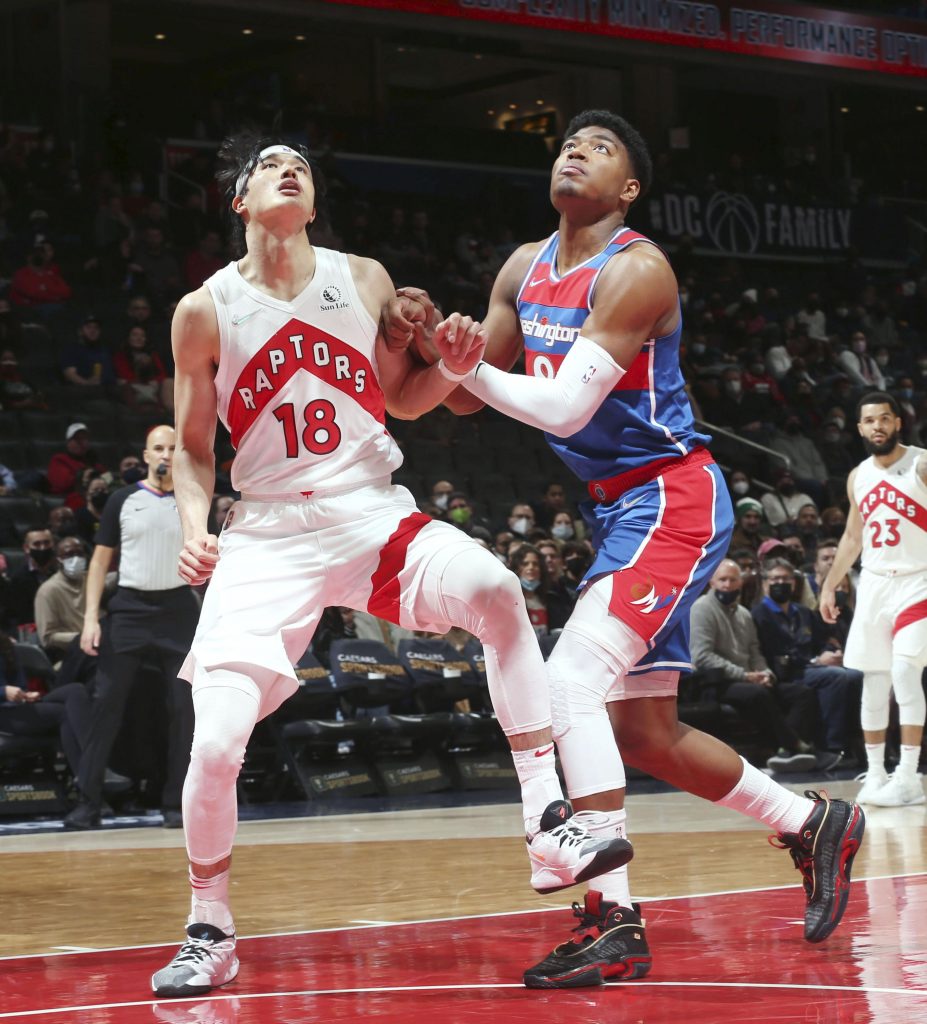 Not satisfied with his overall performance, Watanabe vowed to keep working hard to earn more playing time.
"I was able to make some stops in that short time I had. But I didn't have much time with the ball," the Kagawa Prefecture native was quoted as saying by Kyodo News. "It's my own responsibility that I'm not getting playing time. I need to earn it back, starting from scratch."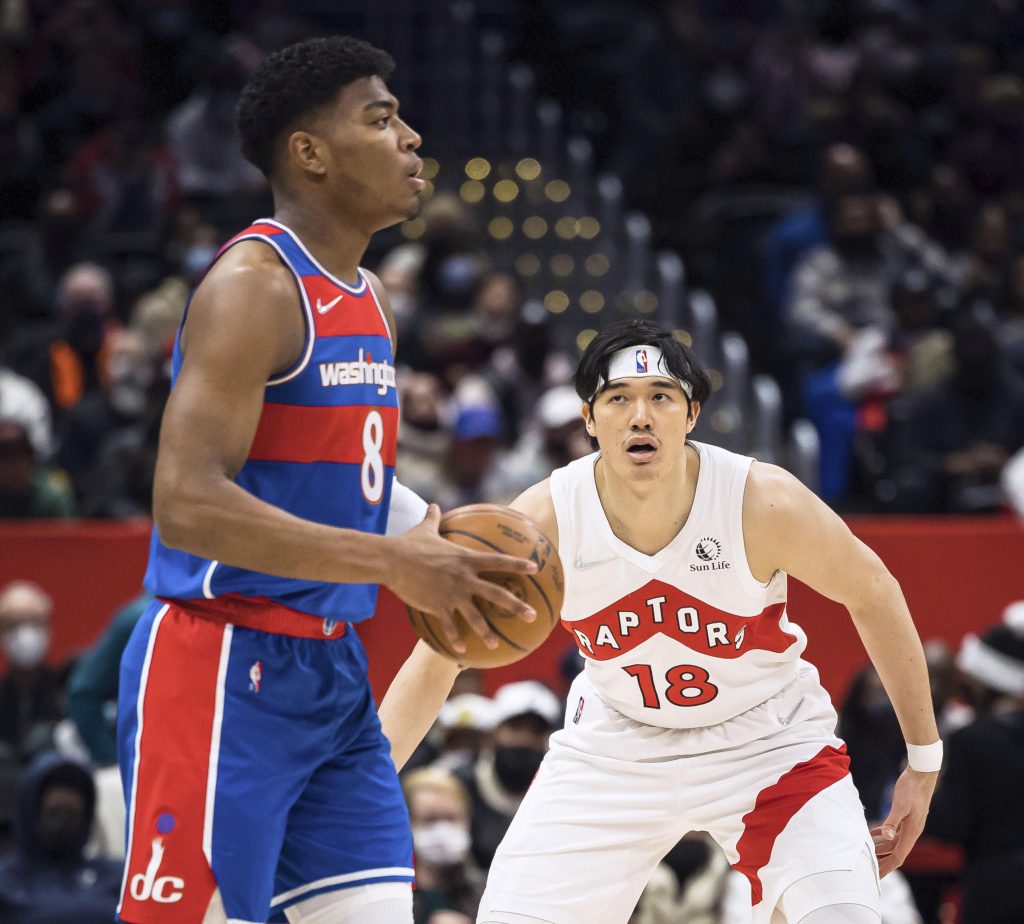 Rui Hachimura and Yuta Watanabe, teammates on the Japan national team, competed against one another for the first time in their NBA careers on December 14, 2019, in Memphis. The Grizzlies triumphed, 128-111. Then-rookie Hachimura had 10 points and four rebounds in 28:40. Watanabe, limited to 7:07 of playing time, missed his lone shot, a 3-point attempt, and hauled in three rebounds.
In that game, Hachimura stepped onto the court with 7:42 left in the second quarter. He expressed pride in the historic moment.
"It was only a little time, but I think it's great to make such big history," Hachimura said at the time. "I think we'll be playing against each other a lot in the future, so even though it was short it was good to experience."
And what was that experience like for Watanabe?
"It felt extremely weird," Watanabe said of the headline-grabbing game. "I never imagined playing against a Japanese opponent [in the NBA]. He'll probably continue to get more minutes as a starter. For me, my time on court is contingent on how much better I can get."
In retrospect, the first Hachimura-Watanabe game in the pros will probably be remembered more by the post-game photo below, as it was distributed widely on social media and published in numerous newspapers and websites.

RELATED:
BASKETBALL | Rui Hachimura Makes Season Debut In Wizards' 40th Game
BASKETBALL | Toronto Raptors Forward Yuta Watanabe Shines in Blowout Loss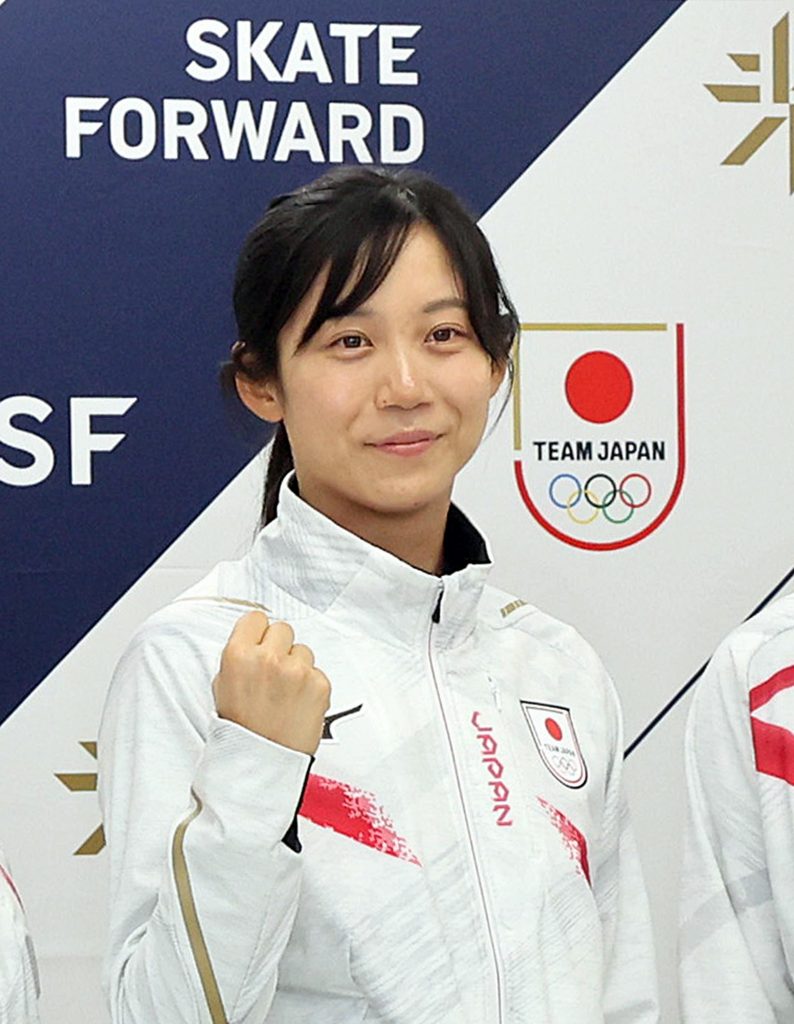 Beijing Olympics
Miho Takagi Named Captain of Japan Delegation
Speed skater Miho Takagi will serve as the Japan Olympic team's captain during the 2022 Winter Games, it was revealed on Thursday, January 20.
"I'm really honored," Takagi said of being selected as captain, according to published reports. "We'll strive to be our strongest, no matter what challenges we meet."
The 27-year-old is gearing up for her third Olympics. She made her Olympic debut at the 2010 Vancouver Games, then participated in the 2018 Pyeongchang Games.
Takagi follows in the footsteps of fellow speed skater Nao Kodaira as the Team Japan captain, four years after Kodaira received the honorific role and won the women's 500 meters in South Korea.
Takagi claimed the bronze medal in the 1,000, a silver in the 1,500 and was a part of Japan's gold medal-winning effort in the team pursuit event.
RELATED: [ODDS and EVENS] Miho Takagi Exhibiting Strong Form in Run-up to Beijing Olympics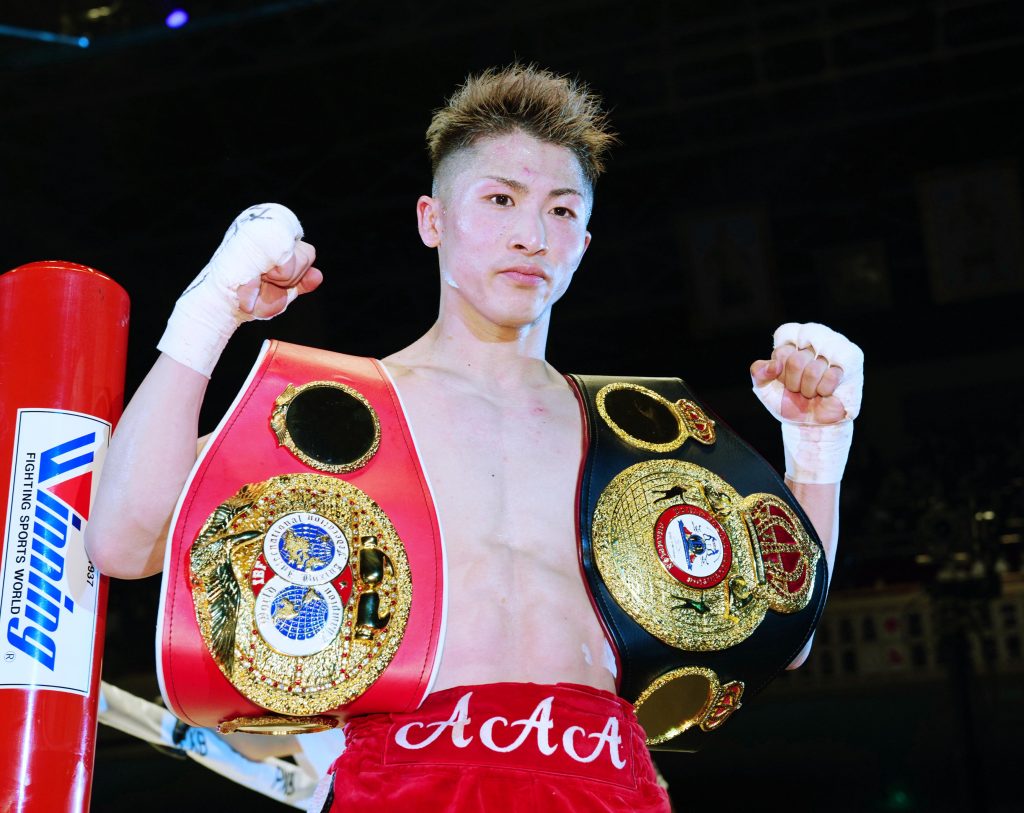 Boxing
Inoue-Donaire Rematch a Possibility in April
There are ongoing talks between WBA and IBF bantamweight champion Naoya Inoue's management team and Nonito Donaire's handlers about staging a title unification bout in Japan in April.
Donaire (42-6, 28 knockouts) holds the WBC title, and has been hoping to get another shot at Inoue, whom he lost to by unanimous decision on November 7, 2019 at Saitama Super Arena during the World Boxing Super Series finals.
Probellum promoter Richard Schaefer, who represents Donaire, confirmed in an interview with Boxing Scene that the Filipino fighter has expressed interest in facing Inoue again.
"This is definitely a fight we would love to do and Nonito would love to have it as well. We don't have a problem going to Japan," Schaefer told the website, adding that he has been in talks with Inoue's key representative, Teiken Promotions' Akihiko Honda.
"I can't speak on behalf of Inoue, but I know that's the fight he wants as well," Schaefer was quoted as saying by Boxing Scene.
Inoue (22-0, 19 KOs) last fought on December 14, 2021. He overpowered Thai challenger Aran Dipaen and earned an eighth-round technical knockout at Ryogoku Kokugikan in Tokyo. It was 28-year-old Inoue's sixth WBA title defense and fourth IBF title defense.
The current foreign entry ban to Japan during the sixth wave of the COVID-19 pandemic will likely be a deciding factor if an Inoue-Donaire rematch happens in April here, or if an alternative date or location for the proposed fight will take place.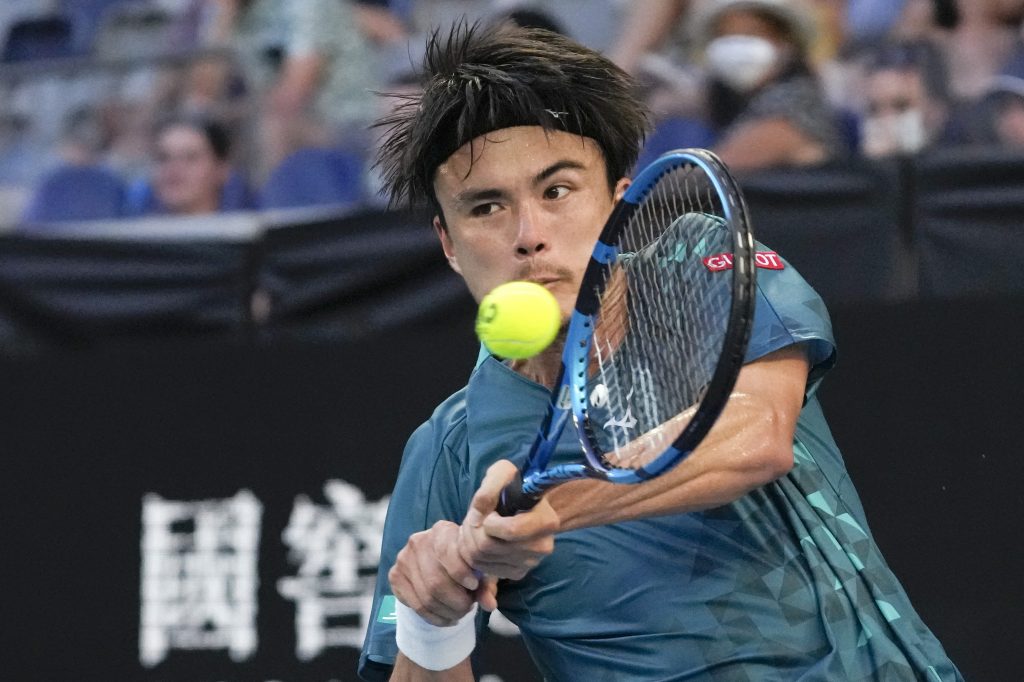 Tennis
Career First for Daniel at Australian Open
Taro Daniel advanced to the third round in singles at a Grand Slam tournament for the first time on Thursday, January 20.

Daniel defeated Andy Murray, a former World No. 1, 6-4, 6-4, 6-4 at the Australian Open.
The 28-year-old victor entered the match ranked 120th in the world, while Murray, who was sidelined for months after undergoing hip surgery, was 113th.
For Daniel, the match was a thrilling experience.
"It's amazing," Daniel, who competed for Japan at the Tokyo Olympics, was quoted as saying by Kyodo News. "Winning a match like this here with a lot of people, especially after COVID, playing without crowds, and suddenly I'm able to play this big match. It's unbelievable."
Italy's Jannik Sinner beat Daniel 6-4, 1-6, 6-3, 6-1 in the third round on Saturday, January 22.
This month's tourney was Murray's first appearance at the Australian Open since 2019.
RELATED: TENNIS | Naomi Osaka Bounced From Australian Open in Third Round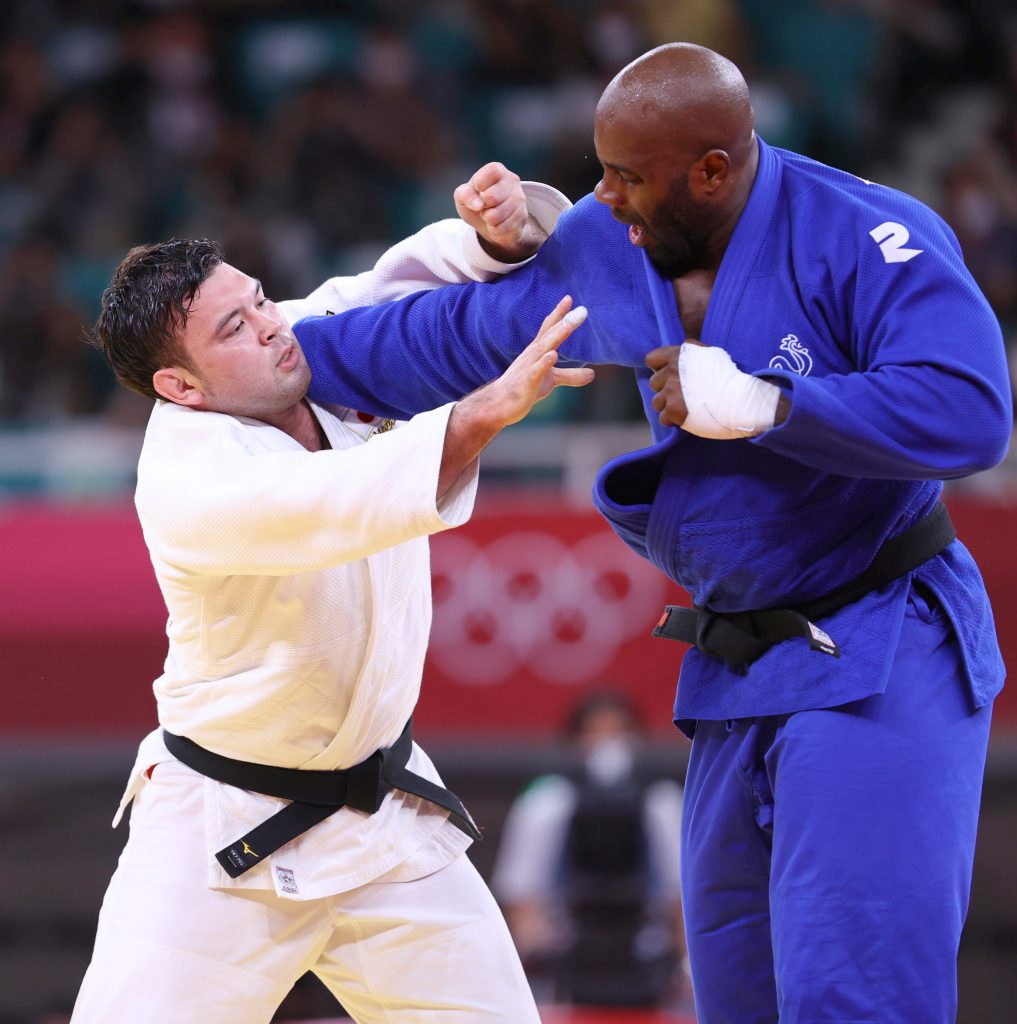 Judo
Fans Encourage Olympic Champ Wolf to Pursue Wrestling Career
Although he hasn't retired as a judoka, Aaron Wolf has been receiving messages from fans urging him to become a professional wrestler.
The Tokyo Olympics' under 100-kg division judo champion's fame has skyrocketed in recent months, appearing as a guest on various TV programs and making other public appearances.
For example, he was a guest commentator for a recent Pro Wrestling Noah event at Nippon Budokan. During and after the event, Wolf's enthusiasm for wrestling triggered discussions about his current career and wrestling.
"On SNS, there were a lot of eager voices from professional wrestling fans saying, "I really want you to go on the professional wrestling mat," Wolf told Shukan Post.
His response?

"Please wait until I retire from judo."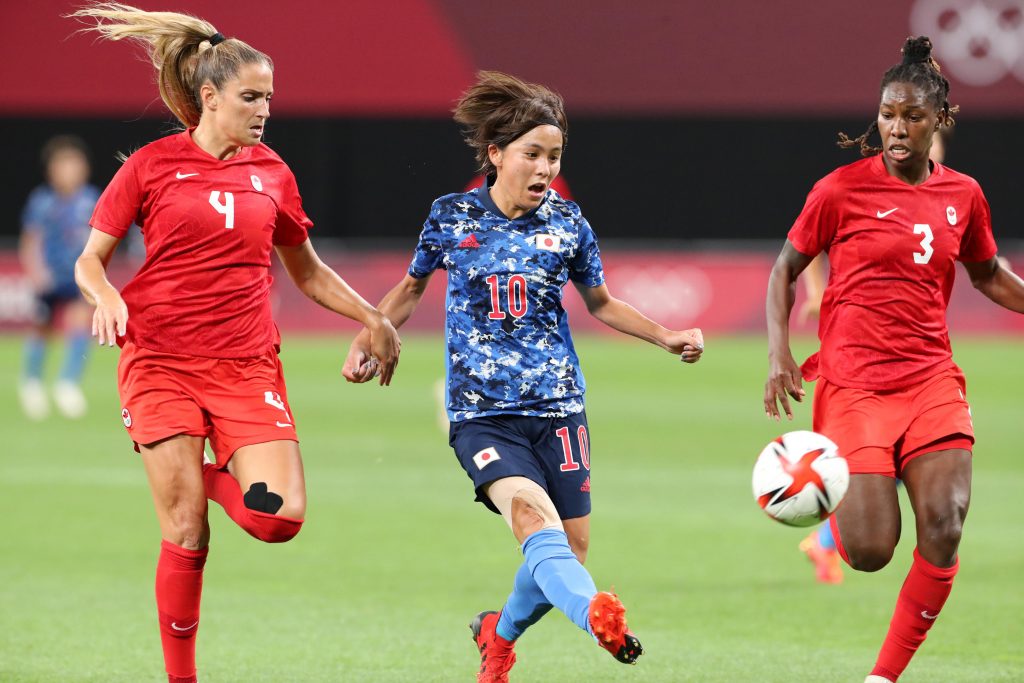 Soccer
Iwabuchi Sidelined After Positive COVID-19 Test
Mana Iwabuchi, a top star for Nadeshiko Japan, tested positive for COVID-19 in the run-up to the Women's Asian Cup in India.
Iwabuchi traveled from England to India before the start of the tournament. The 28-year-old forward, who plays club soccer for Arsenal, is asymptomatic. Due to coronavirus protocols, she is required to self-quarantine for seven days and not test positive again before being permitted to reunite with the Japan national team, according to the Japan Football Association.
Defending champion Japan routed Group C foe Myanmar 5-0 in Pune, India, in the teams' tournament opener on Friday, January 21. Yui Hasegawa powered the offensive attack with a pair of goals.
Japan takes on Vietnam on Monday, January 24.
The tourney runs through February 7.

Horse Racing
JRA Preparing for First Grade I Event of 2022
The February Stakes, featuring horses ages 4 and older, is the first Grade I race on the Japan Racing Association's 2022 calendar.

The marquee event will be held on February 20 at Tokyo Racecourse.

Quotes of the Week
"I have to shift my mentality more and be more grateful for the things I've accomplished and the things I want to accomplish."
ーNaomi Osaka, speaking after her third-round exit at the Australian Open on dealing with disappointment and focusing on her mental wellbeing.

"I'm glad we've managed to get the three points in the opening match and to see the players' work rate under these hot conditions. We could have converted our chances a bit more and we also need to get our conditions right with two days' rest ahead of the next game."
ーFutoshi Ikeda, who took over as Nadeshiko Japan boss in October, on the team's 5-0 win over Myanmar.

Editor's note: Interested in submitting a news item for possible inclusion in the Japan Sports Notebook? Send an email with relevant information to e.odeven@japan-forward.com, or JAPAN Forward's comment's page or Facebook page and look for future editions of Japan Sports Notebook on our website.
Author: Ed Odeven
Follow Ed on JAPAN Forward's [Japan Sports Notebook] here on Sundays, in [Odds and Evens] here during the week, and Twitter @itsjapanforward.