[ICE TIME] Kaori Sakamoto Reveals Thoughts on Approach to Skating and Training
"I truly feel that what I have done in practice always translates into the competition," Kaori Sakamoto said, describing her dedication to her craft.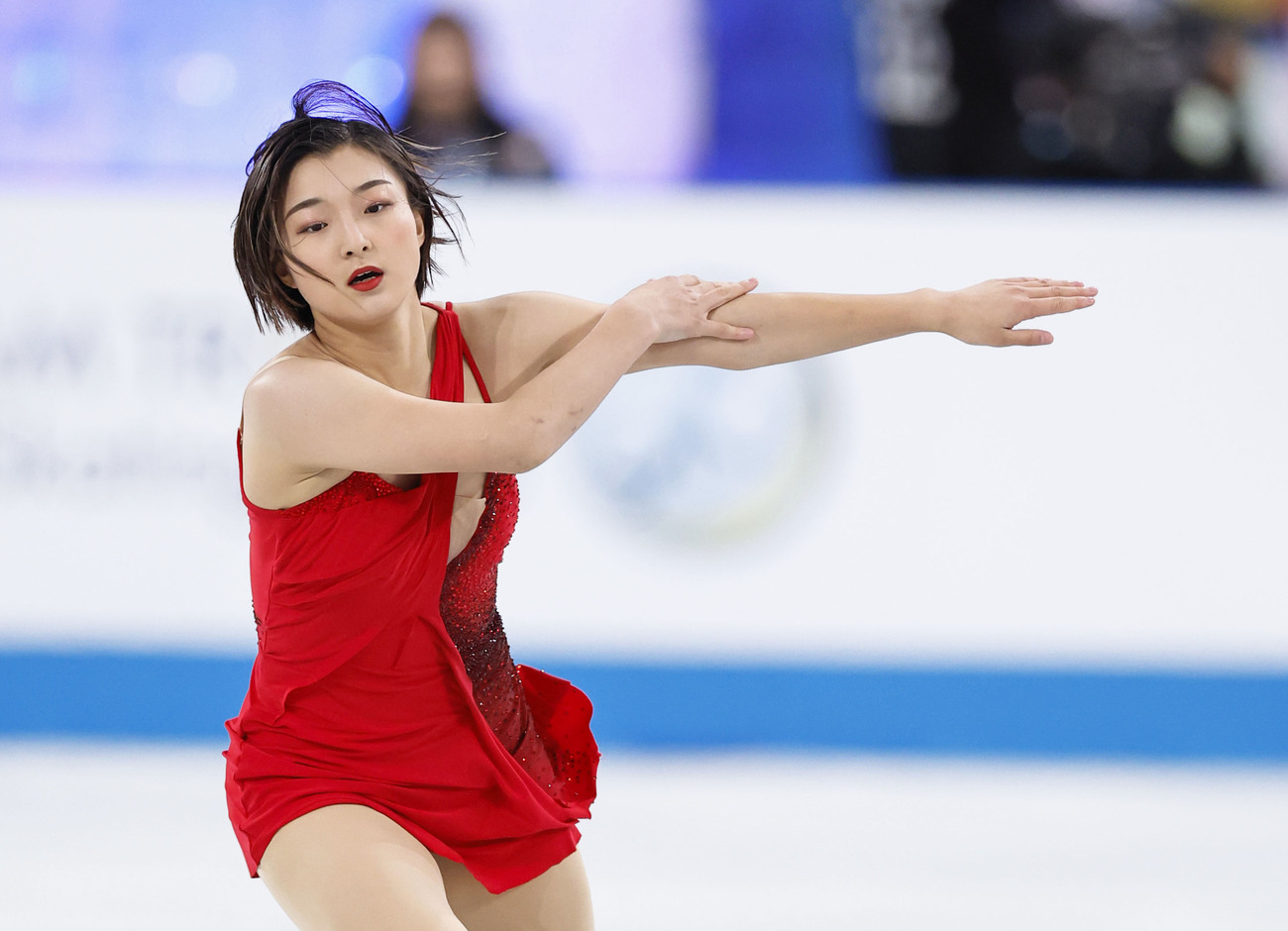 Two-time world champion Kaori Sakamoto recently gave an interview extolling the virtues of adidas footwear and sportswear. During the session she spoke in detail about her feelings on several issues. She also provided insight on her approach to skating. Her comments were translated into English and posted on fs-gossips.com.
The 22-year-old Sakamoto was asked about what message she tries to convey to fans while skating.
"I think figure skating can be perceived differently by each viewer," Sakamoto stated. "So, I would be happy if each person who watches my performances can feel something in their own way. Whether it's positive or negative feedback, how they interpret it is up to them.
"In the midst of that, I believe it would be wonderful if the audience could empathize with and understand the feelings and messages I wanted to convey through my performances and programs."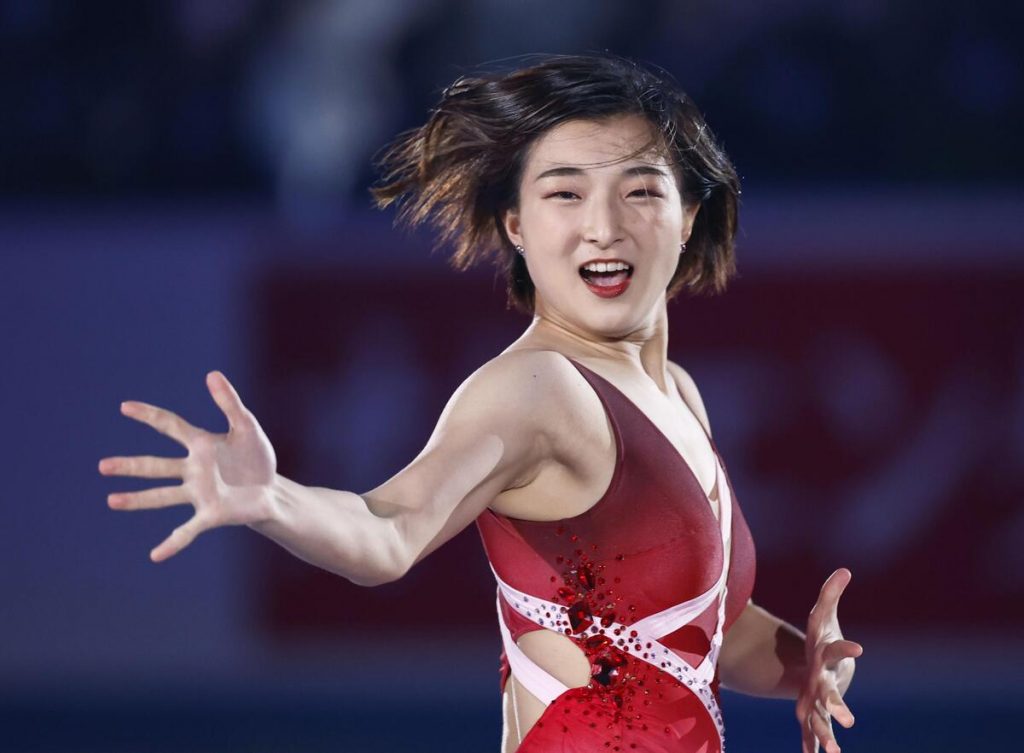 The Kobe native was then questioned about what was important to her while performing on the world stage.
"I approach every competition with the mindset of having done everything I possibly could," Sakamoto commented.
She went on: "I go through countless failures, successes, and gaining confidence through daily practice, [and] I repeat this process multiple times, so that I can perform with confidence in competitions."
Then she noted, "I believe that the practice I have been consistently doing all along is the most important aspect."
Sakamoto added, "I truly feel that what I have done in practice always translates into the competition."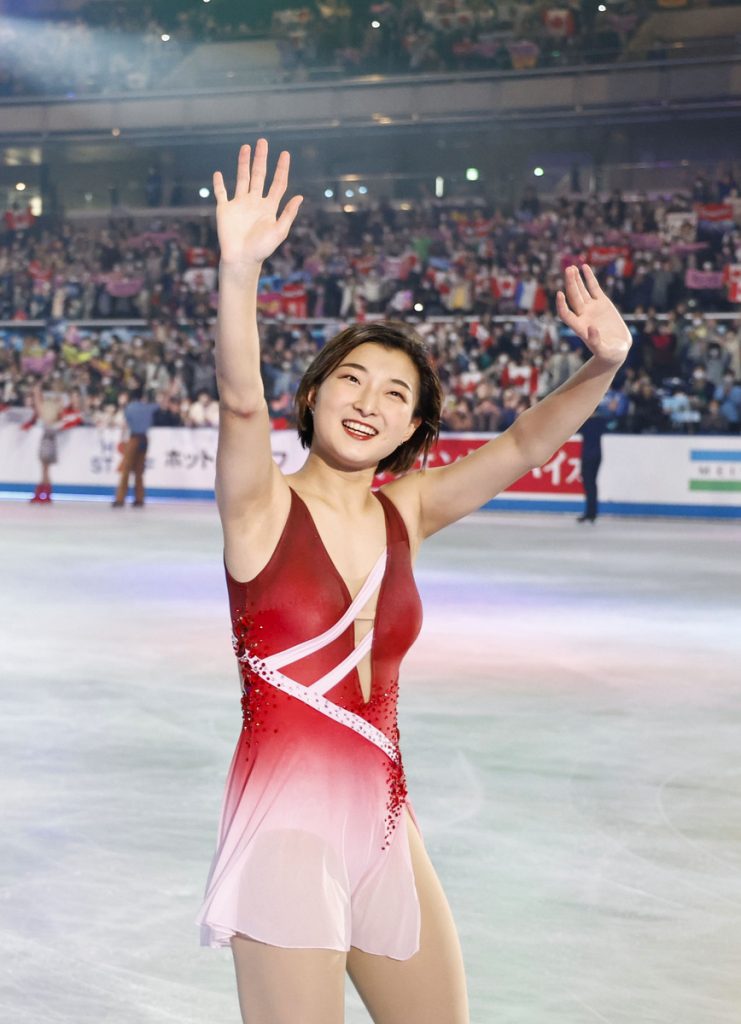 Kaori Sakamoto Expresses Views on Confidence
Sakamoto, the Olympic bronze medalist in Beijing in 2022, was queried on how she perceives confidence in an athlete.
"When I was young, I may not have felt the difference between practice and competitions as much. But as I progressed in my career, I began to sense that distinction," Sakamoto noted. "What I couldn't do in practice, I couldn't do in competitions. Conversely, what I could do in practice, I could do in competitions."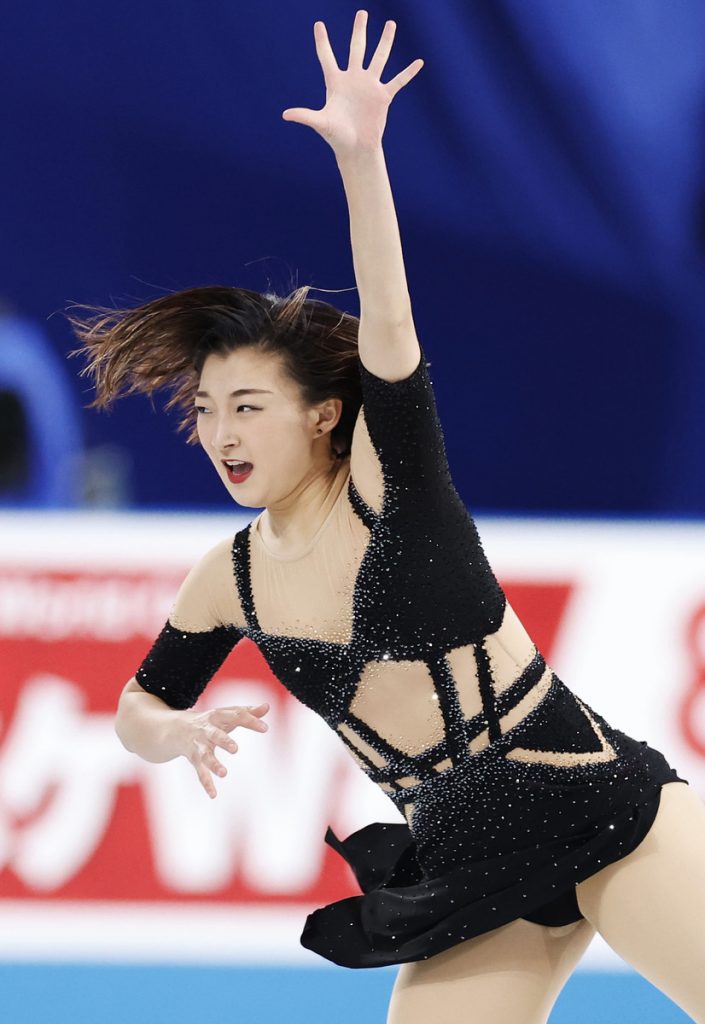 Sakamoto then addressed her approach to training.
"With that mindset, the focus lies in the quality of everyday practice," Sakamoto remarked. "When you reach a state where you think, 'I'm not afraid because I've practiced this much,' things usually go well in most competitions.
"Believing that if you can achieve a score of 120 in practice, you can deliver a performance worth 100 points in competitions, I push myself in practice," Sakamoto continued. "I have experienced this in multiple competitions, not just one or two.
"For me, the importance of having confidence is not about trying to have confidence, but rather dedicating oneself to daily practice with the goal of performing at a level beyond practice. And naturally gaining confidence as a result."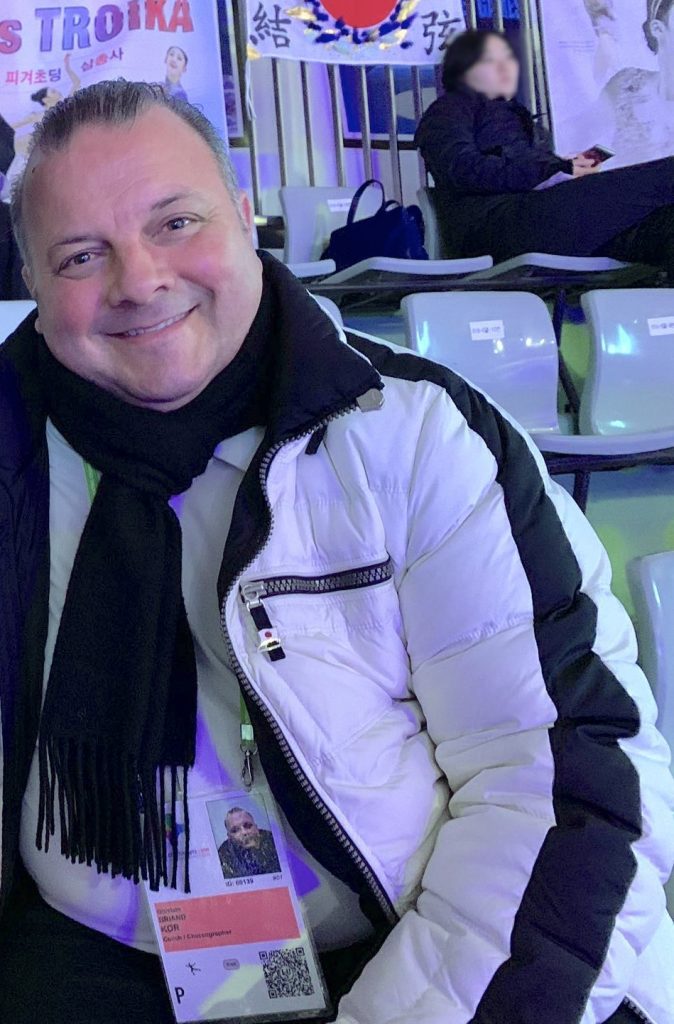 Briand Discusses Working with World Junior Champion Shimada
Canadian coach, Ghislain Briand, most noted for his work with two-time Olympic champion Yuzuru Hanyu, is a staff member of the Kinoshita Academy, the group headed by Mie Hamada. Briand was in Japan in May to instruct at a camp attended by several elite skaters in Kyoto.
While there Briand spoke at length about working with world junior champion Mao Shimada in comments posted on the skating website goldenskate.com.
"There are a few things that we have to work on," Briand stated. "She's a good jumper, but Mao has pretty much everything."
Briand added, "She has good skating skills, good spins, good landing position, and that's what makes the difference. Jumping is great, you need to jump, but you need everything. If you don't have good spins and you miss a jump, you have nothing to hold on to."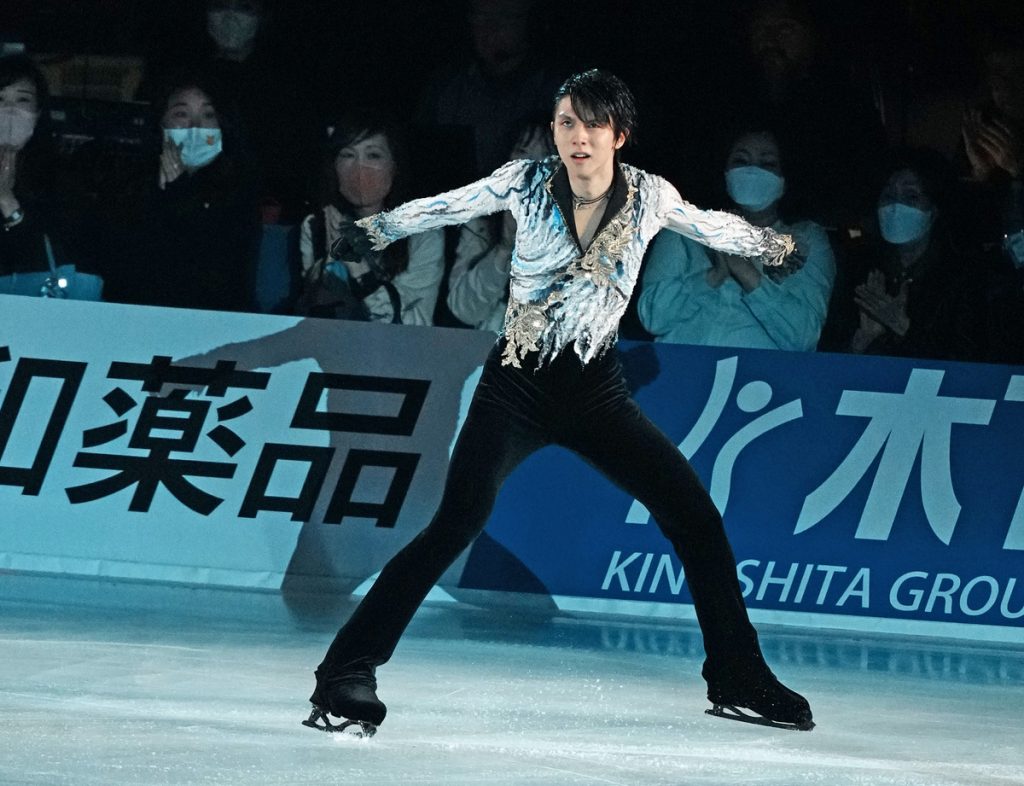 Insights on Hanyu
Briand then talked about his work with the legendary Hanyu.
"When I worked with Yuzuru Hanyu, Hanyu was good in everything," Briand commented to goldenskate.com. "He had great spins, great skating skills, great turns, great footwork, great jumps. Beautiful skater, beautiful body! So, if you have all this, the package, you can afford to miss something and still be great. But if you don't have everything, and you miss something, you're stuck."
Briand mentioned that it is hard for a skater to maintain the level of a world champion after achieving it.
"So, you need to develop everything, and I think there's still a lot of work to do," Briand remarked. "But Mao is only one of the kids here. She's the junior world champion. The thing is, we have to keep her healthy.
"You know, once you are at the top of the mountain, it's hard to stay at the top of the mountain. Because you need to come down to climb up again and that's gonna be a challenge. To make her go back up and then relax, go back up, relax."
Reflections on Staying Healthy
Briand then noted how difficult it was for Hanyu to win his second Olympic gold in Pyeongchang after coming off a serious injury.
"When I worked with Yuzuru, the problem with his ankle really diminished a lot of stuff," Briand noted. "Before the Pyeongchang Olympics, it was devastating and it was hard to recover from that injury because you need to stay up. If you need to stay up, sometimes you don't take the time to heal your injury.
"So, this is why I say to Mie (Hamada), 'We need to make sure that Mao and everybody stay healthy.' And once you're healthy, you keep going and keep going and keep going."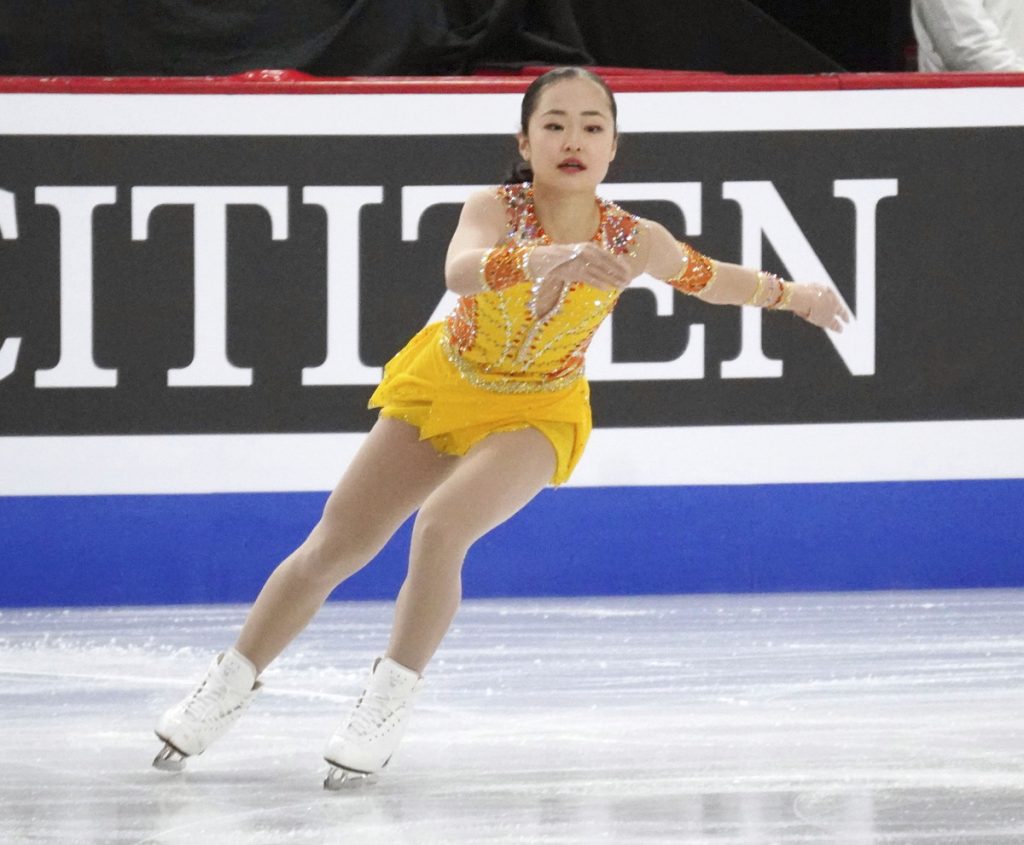 World Junior Champion Shimada Looks Ahead to New Season
Shimada spoke about her goals for the coming season during the camp.
"I want to defend my title at the world junior championships," the 14-year-old stated before adding, "I also want to compete in the Youth Olympics."
Shimada said she will once again be relying on her two big jumps (triple axel, quadruple toe loop) during the upcoming campaign.
"I want to focus on being able to jump the triple axel and quadruple toe loop more easily and consistently," Shimada was quoted as saying by Sports Hochi. "Instead of adding new jumps, I plan to polish and improve my current techniques."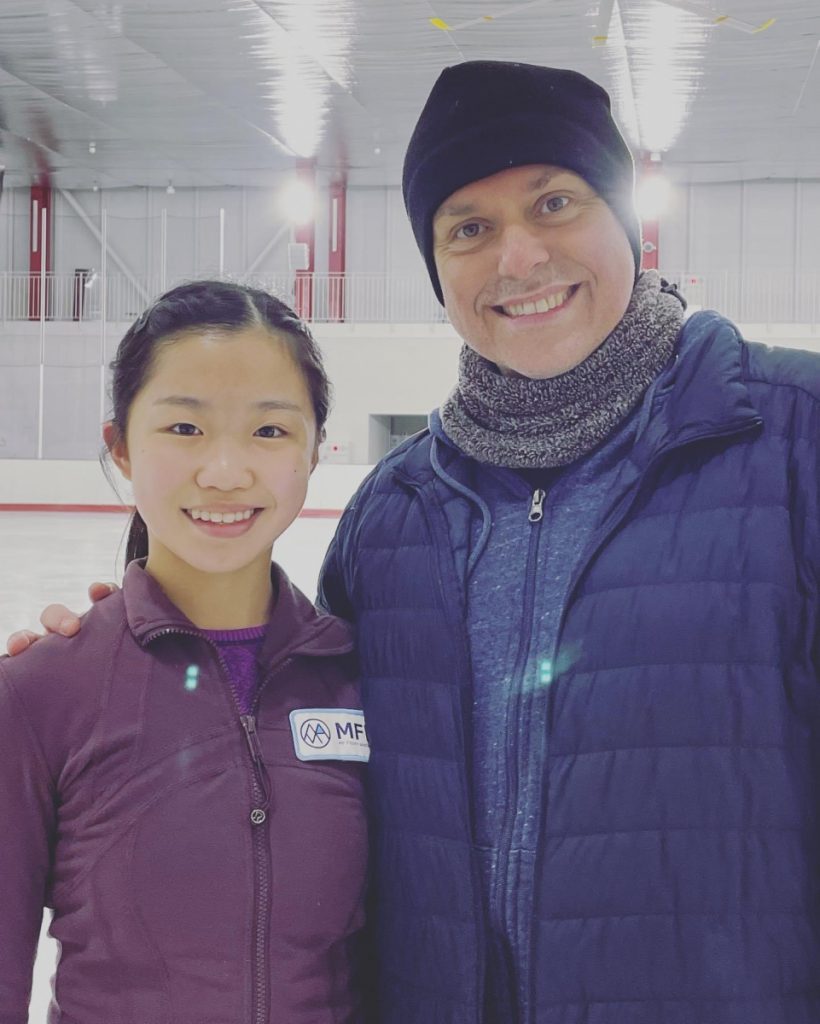 Wilson Working Hard to Keep Up With Demand for New Programs
With the pandemic finally in the rearview mirror, legendary choreographer David Wilson has been working at a frantic pace creating new programs for skaters the past several weeks in Toronto, Montreal and Japan.
Wilson arranged new programs for Grand Prix Final champion Mai Mihara and two-time retired world medalist Satoko Miyahara in Toronto, before heading to Japan where he choreographed the highly successful Fantasy on Ice shows in Makuhari, Chiba Prefecture.
The day after the show ended, Wilson was back on the ice in nearby Funabashi arranging a new program for world junior bronze medalist Ami Nakai.
Wilson's work with Nakai was noteworthy and a testament to not only the quality of his artistry but also his long track record of success. He had also choreographed programs for both of her coaches, Kensuke Nakaniwa and Momoe Nagumo, when they were skating competitively years ago.

Author: Jack Gallagher
The author is a veteran sports journalist and one of the world's foremost figure skating experts. Find articles and podcasts by Jack on his author page, and find him on Twitter @sportsjapan.