[ODDS and EVENS] Miyuu Yamashita Strives for Excellence Every Time She Swings a Golf Club
Since turning pro in 2020, Miyuu Yamashita has produced a number of impressive feats on the golf course. Only 21, she continues to improve her overall game.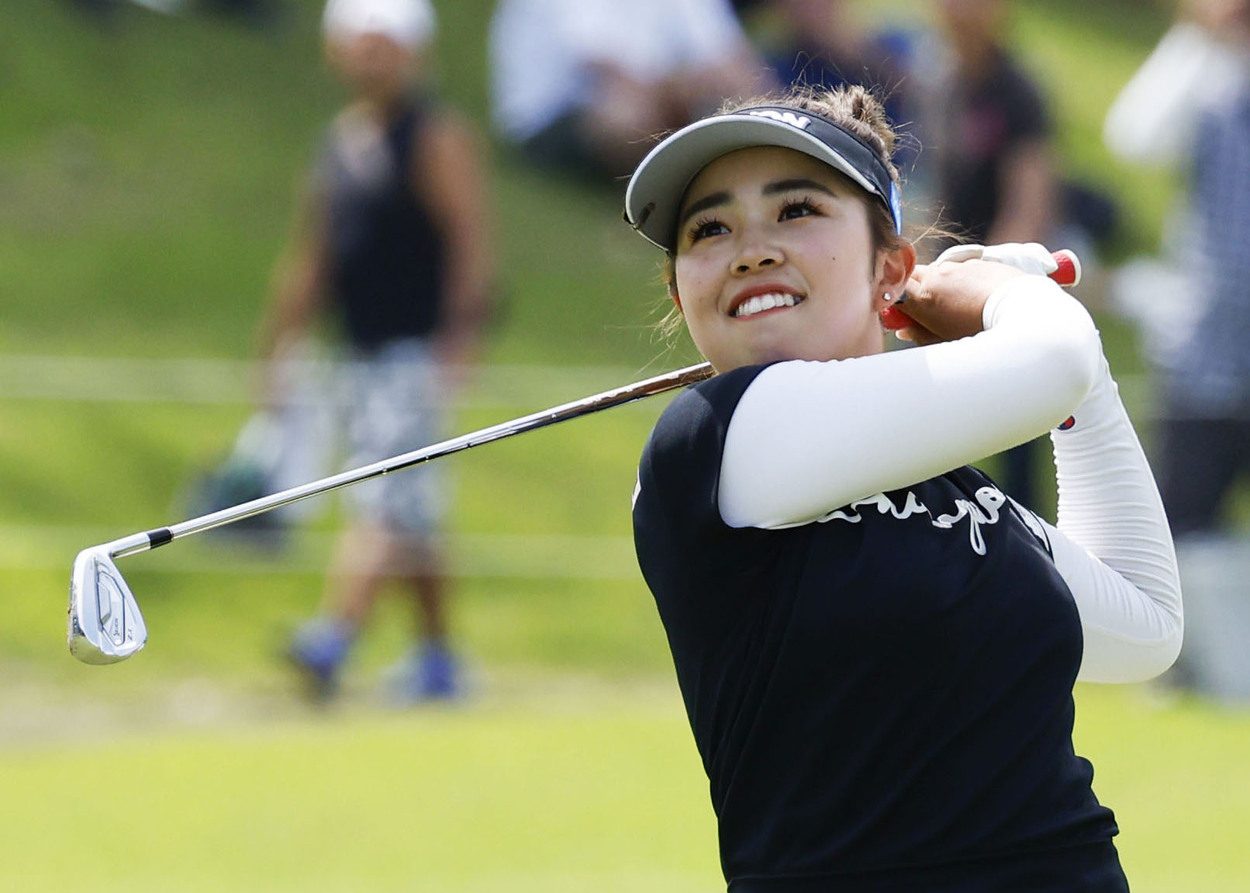 Did you know that Miyuu Yamashita became the first golfer to shoot a 60 on the JLPGA Tour?

She accomplished the feat in the first round of the Miyagi TV Cup Dunlop Ladies Open Golf Tournament in Rifu, Miyagi Prefecture, on September 23, 2022.
Did you know that Yamashita, who won five tournaments in 2022, including the one just mentioned, finished as the JLPGA Tour's money leader for the year?
She earned ¥235,020,967 JPY ($1.68 million USD, according to the current exchange rate) while maintaining a busy schedule, appearing in 33 tournaments.

Mao Saigo also won five tourneys in 2022, but played in eight fewer JLPGA Tour events.

Both women are 21 years old, and they are among Japan's best young professional female golfers, a group that also includes Ayaka Furue, Nasa Hataoka and Hinako Shibuno, among others.

Yamashita has played in 12 JLPGA Tour events in 2023, which is a fairly big sample size for drawing conclusions about her overall performance on the golf course this season.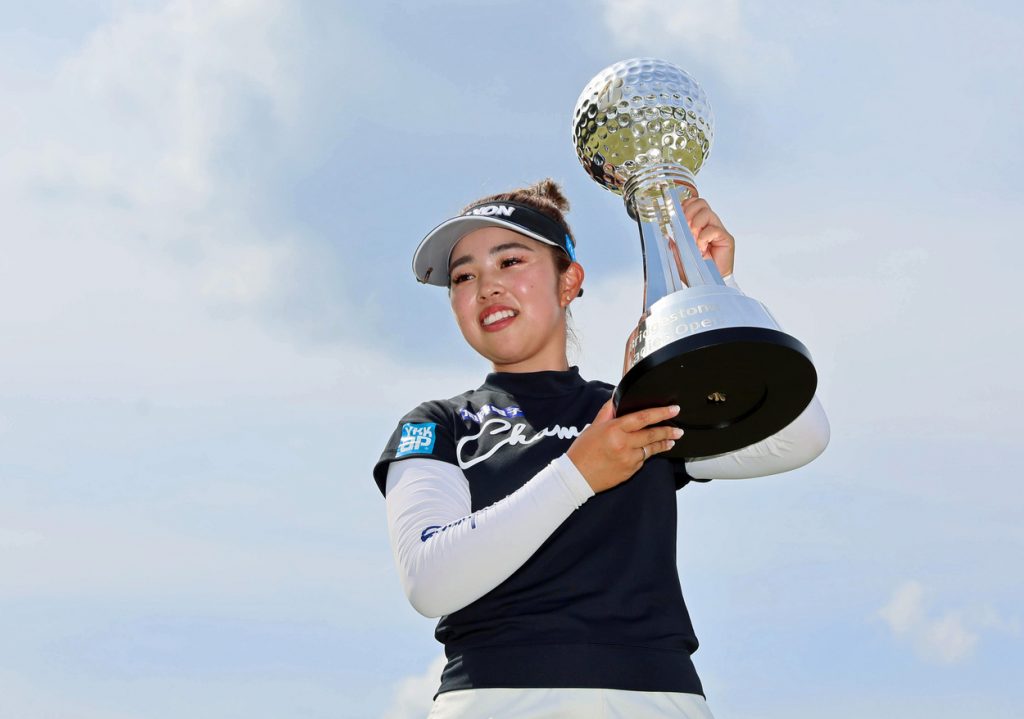 A Season of Achievement
So far, so good.
The Osaka Prefecture native is tied with Momoko Ueda and Akie Iwai for the most top-10 finishes (six) this year. Yamashita has the lowest scoring average (70.3697) and is first on the money rankings chart once again (¥59.7 million JPY, or about $429,000 USD).

In addition, various statistics underscore Yamashita's quality overall play and consistency in 2023. She has the highest par-saving percentage (scoring par or better) among JLPGA golfers (88.333%). Yamashita is second in the average number of birdies (3.7 per round), as well as second in the total number of birdies (148). And not to be left out, she leads the tour in the total number of eagles (17).

Yamashita won her second tourney of the year, the Bridgestone Ladies Open, on Sunday, May 21 at Chukyo Golf Club in Toyota, Aichi Prefecture. She shot an 18-under-par 266, including back–back 6-under 65s in the third and fourth rounds. Akie Iwai finished a distant second, seven strokes off the pace.

"I wanted to win, but once I started playing, I didn't think too much and concentrated on how I could make birdies," Yamashita was quoted as saying on Golf Digest Japan's website after wrapping up the win.
Speaking to reporters after the event, she added: "I would like to firmly set my next goal and work hard at my own rhythm with a smile on my face, so please continue to support me."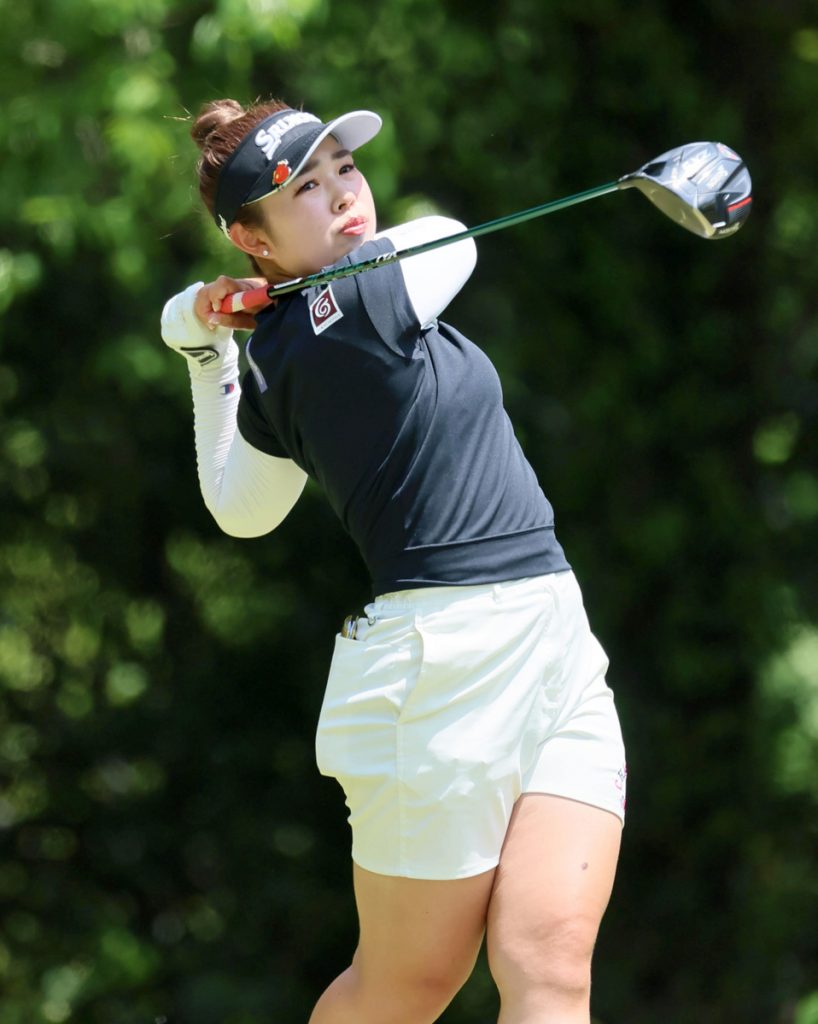 Miyuu Yamashita Makes Steady Progress
In Yamashita's three previous tournaments, she has improved her placement in the final standings. She was tied for 31st at the Panasonic Open Ladies Golf Tournament (April 28-30), then tied for seventh in the JLPGA Tour's first major of 2023, the World Ladies Championship Salonpas Cup (May 4-7). Next, she shared the runner-up spot at the RKB Mitsui Matsushima Ladies (May 12-14).

After that, Yamashita opened with a 5-under 66 at the Bridgestone Ladies Open on May 18, putting her two shots off the lead entering the second round. And she stayed in title contention throughout the tournament, moving within a stroke of leader Akie Iwai at the midway point of the event.

What happened next?

The first of Yamashita's two 65s gave her a two-stroke lead entering the final round.

Yamashita replicated that performance in a bogey-free final round, including a 33 on the front nine.

"No matter how much the difference was, I was not conscious of winning the championship," Yamashita told reporters after the fourth round, "but focused on the one shot in front of me."

"I got off to a good start with a birdie and was able to get into a good rhythm," she added, according to Golf Digest Japan, referring to the par-4 first hole. "In the second half [of the round], I made birdies on the 10th and 11th holes, so I thought I had a good flow [in the final round]."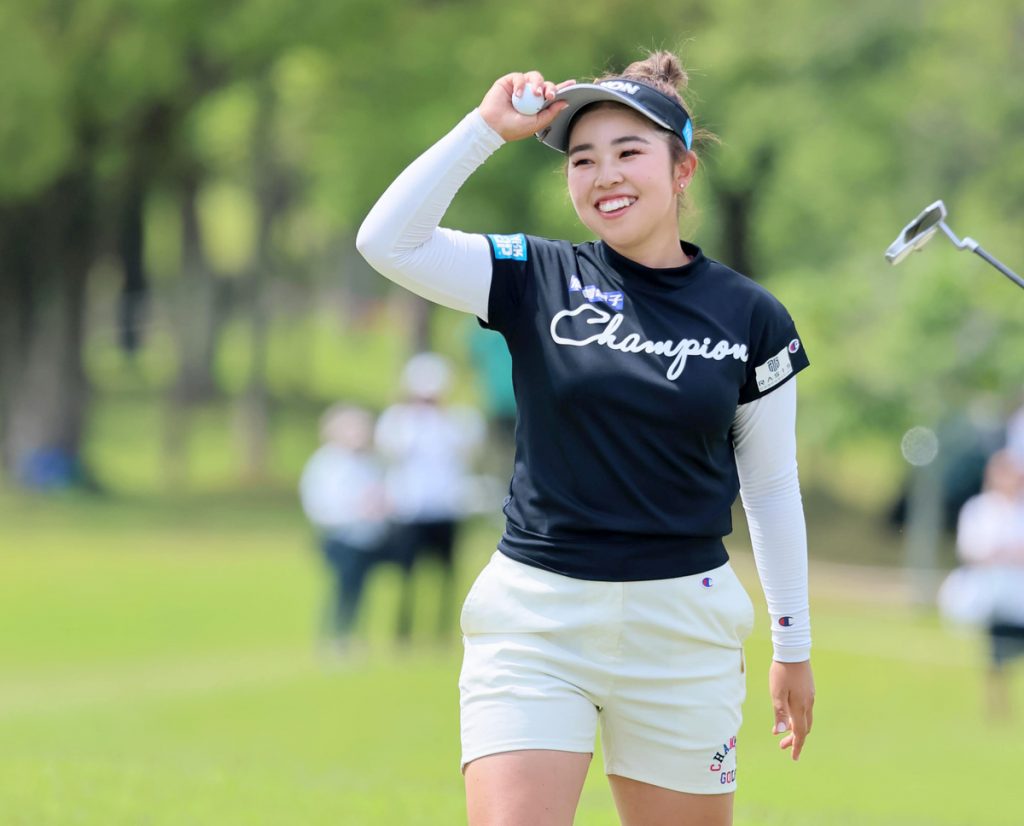 Climbing in the Standings
Yamashita opened the 2023 season by placing tied for 24th in the Daikin Orchid Ladies Golf Tournament (March 2-5), and over the next four weeks she inched closer to the top of the leaderboard each time. She placed tied for 18th in the Meiji Yasuda Life Insurance Ladies Yokohama Tire Golf Tournament (March 9-12), tied for 12th in the T-Point Eneos Golf Tournament (March 17-19), tied for eighth in the AXA Ladies Golf Tournament (March 24-26) and placed third in the Yamaha Ladies Open Katsuragi (March 30-April 2).
And then?

A one-stroke victory in the rain-shortened, two-round Fujifilm Studio Alice Ladies Open on April 9 at Hanayashiki Golf Club in Miki, Hyogo Prefecture. Yamashita carded a 9-under 135 (67-68) to edge Miyuu Abe and Chisato Iwai, Akie's twin sister, both of whom finished with 8-under 136s.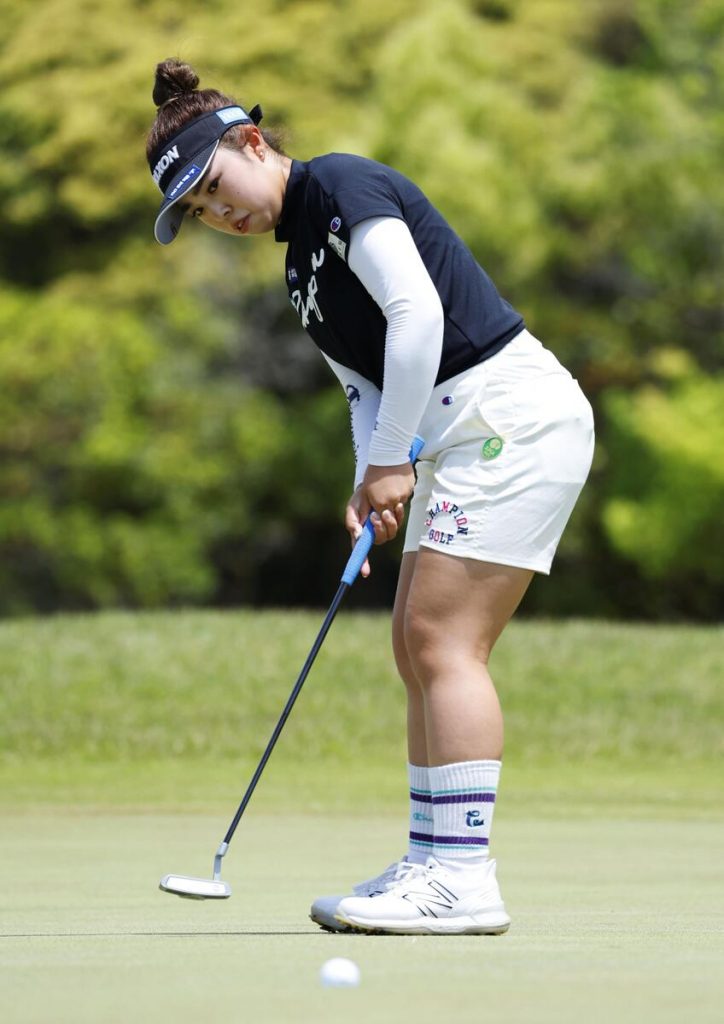 Motivated by Overseas Experience
In August 2022, Yamashita competed in her first overseas major, the LPGA Tour's Women's British Open (aka the AIG Women's Open). It was a successful tournament for her ― she finished tied for 13th ― in Scotland.

A few months later, Yamashita told LPGA.com that the experience fired her up, motivating her to chase more opportunities to compete on the American tour in the future.

"I felt a good experience out there, and I dreamed of playing golf abroad in the future," Yamashita told the website.
Keep an eye on Yamashita's golf career in both Japan and overseas. She's already had quite a career since turning pro in January 2020.

Consistency has been a hallmark of her career, even before winning the money title last season and continuing on the same path in recent months since the 2023 season commenced.
The proof is in the numbers. Of her 49 tournaments in 2020 and '21, Yamashita had 16 top-10 finishes ― a trend that's continued.
As they say in show biz, Miyuu Yamashita is going places.

Author: Ed Odeven
Find Ed on JAPAN Forward's dedicated website, SportsLook. Follow his [Japan Sports Notebook] on Sundays, [Odds and Evens] during the week, and Twitter @ed_odeven.