[JAPAN SPORTS NOTEBOOK] Spears Capture Japan Rugby League One Title
In the 69th minute of the Japan Rugby League One final, Haruto Kida scored a go-ahead try for the Kubota Spears in a comeback win over the Saitama Wild Knights.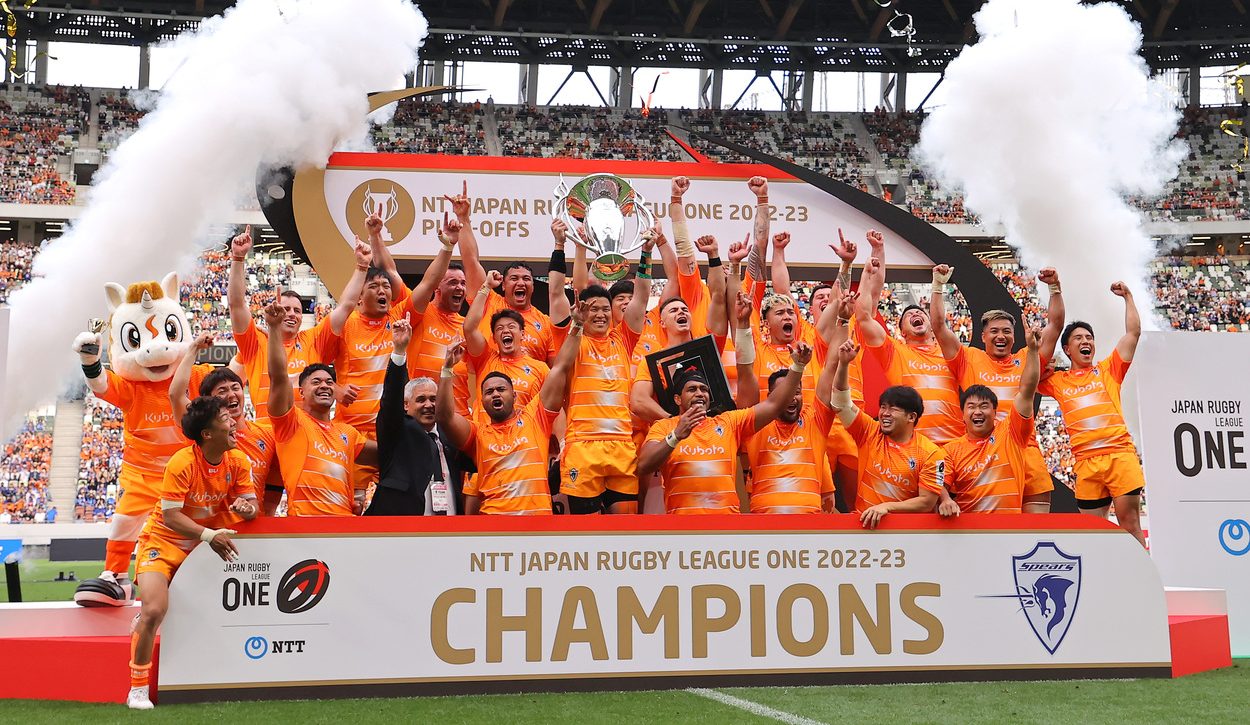 A new Japan Rugby League One champion was crowned on Saturday afternoon, May 20.

The Kubota Spears edged the Saitama Wild Knights 17-15 at Tokyo's National Stadium to conclude the league's second season.

Reigning champion Saitama, which was unbeaten in its 16 regular-season matches, trailed 9-3 at halftime. Wild Knights head coach Robbie Deans' club fell short in its spirited comeback effort in the nation's capital before an announced crowd of 41,794.
A pair of Bernard Foley penalty kicks in the 20th and 26th minutes gave the Spears a 6-0 lead near the midway point of the first half.

Saitama's Rikiya Matsuda cut the lead in half with a successful penalty in the 34th minute.

Moments later, Kubota's Foley, a 33-year-old Australian, answered with his third penalty of the half to put the Spears ahead 9-3.

Strong kicking played a pivotal role in the Spears' match tactics, notably in the first half.

"You could see with our kicking game [that] we applied pressure, and they really felt it," Spears coach Frans Ludeke said, according to Kyodo News. "We showed for 80 minutes our game control."
And that continued after the break.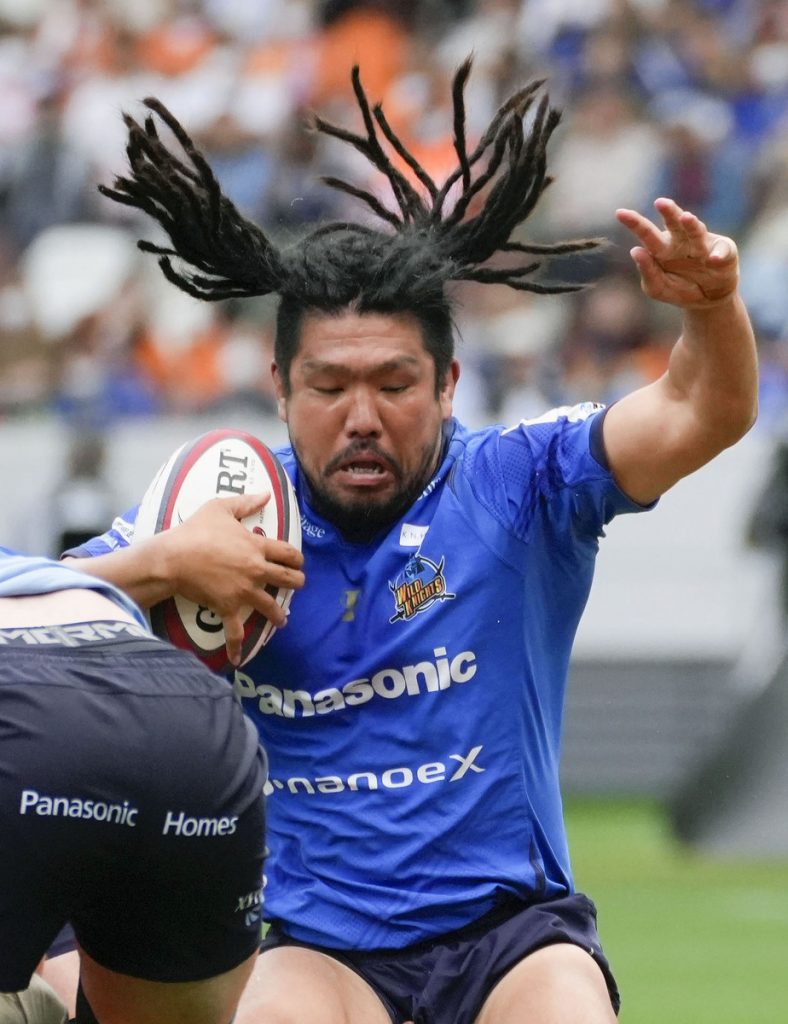 A Dramatic Second Half of Rugby
Six minutes into the second half, a Foley penalty extended the lead to 12-3.

The Wild Knights then seized momentum, getting tries from longtime national team player Shota Horie (58th minute) and Tomoki Osada (65th). Takuya Yamasawa nailed a two-point conversion after the first of those tries, then missed the second one. Saitama led 15-12 after Osada's try.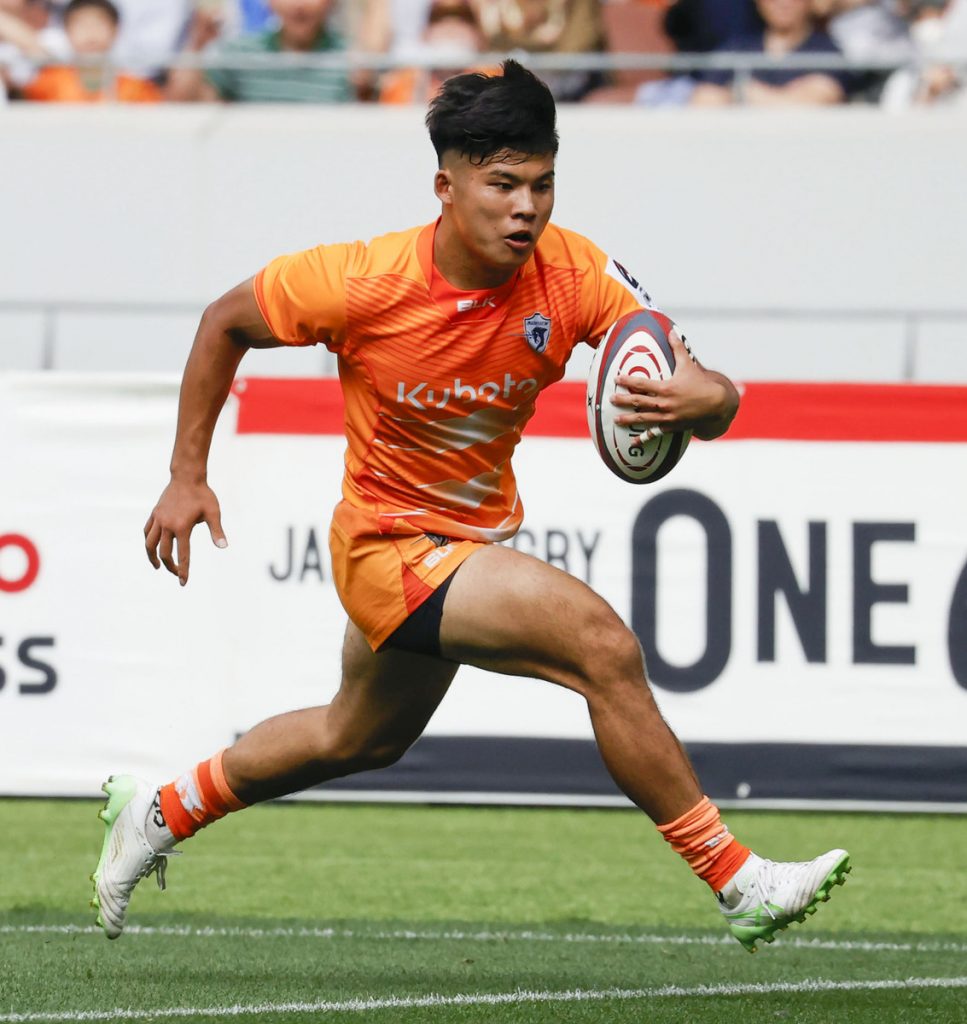 In the 69th minute, 24-year-old Haruto Kida saved the day for the Wild Knights, rumbling across the goal line for a try, accounting for the final score of the championship match. Teammate Harumichi Tatekawa, a veteran center back, kicked a precise pass to Kida to set up a golden scoring opportunity.

Tatekawa was named the Man of the Match.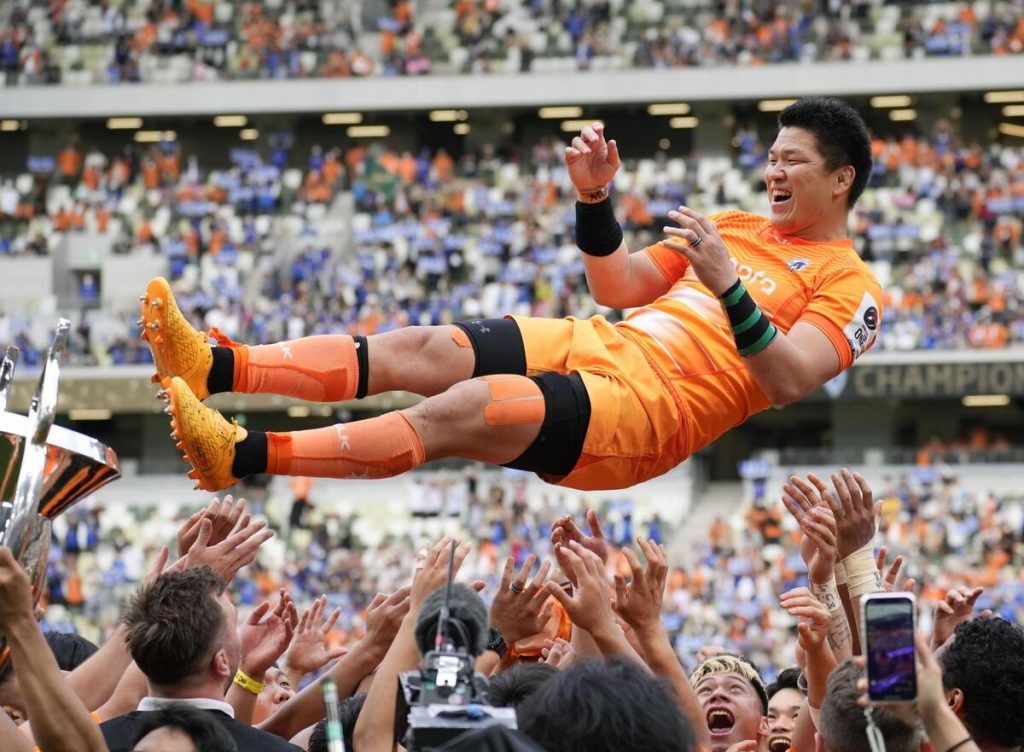 In analyzing the outcome of the match, a disappointed Deans said his team didn't play at its best.

"As is the case in every competitive final, you need to take every opportunity," Deans was quoted as saying by Kyodo News. "We had ample opportunities but did not take them."

The coach added, "We lacked composure, and that hurts."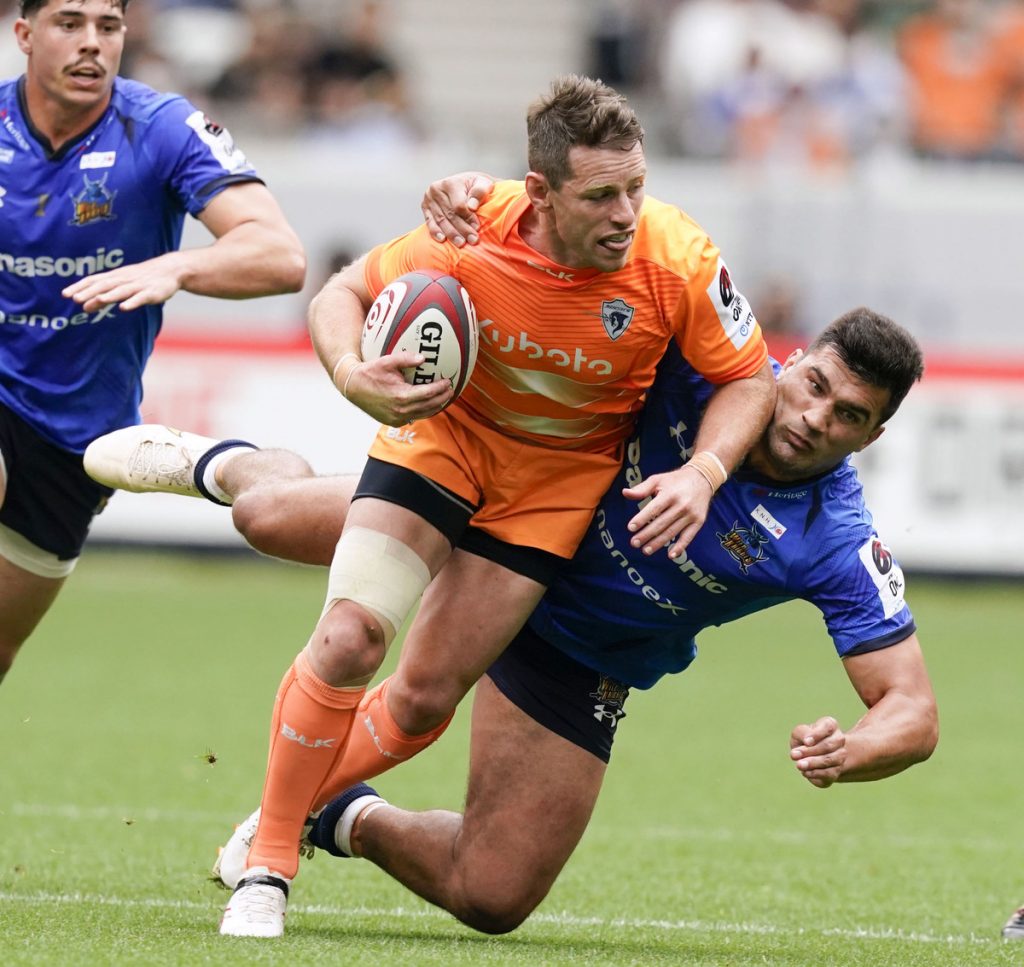 Motivation for 2023 Rugby World Cup
After the match, Australian Foley reminded reporters of his ambition to play for the Wallabies at the upcoming 2023 Rugby World Cup. He said he hopes his performance in the League One final and other matches this season will help him land a spot on Australia coach Eddie Jones' squad.

"I set it out at the start of this season with Kubota ― I wanted to play my best footy, give myself the best opportunity to be involved with the Wallabies this year and be a part of that campaign," Foley was quoted as saying by Agence France-Presse.

"That was my objective this year and hopefully it's put me in a good position in terms of the competition back in Australia," added Foley, who has appeared in two previous Rugby World Cups.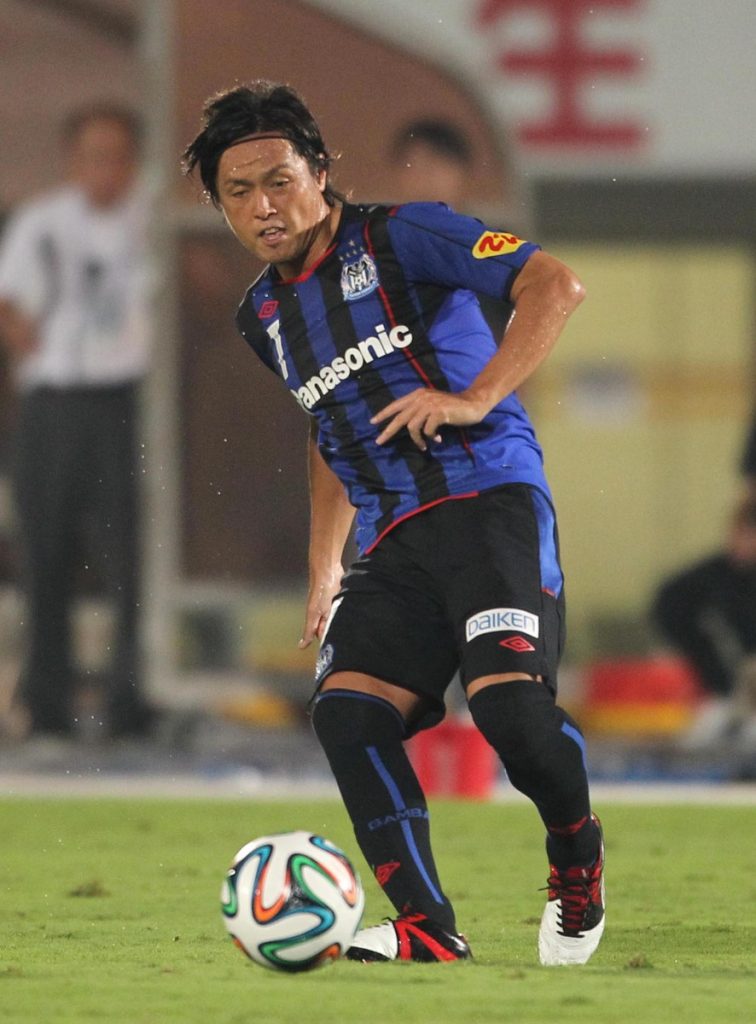 Soccer
J.League Announces Best XI Squad for First 30 Seasons
In the midst of celebrating its first 30 seasons (1993-2022), the J.League on Monday, May 15 unveiled its Best XI for that time period during an awards ceremony.

Headlining the team, selected by J.League fans, is veteran midfielder Yasuhito Endo, who was chosen as the MVP for the 30-year period.

Endo spent the majority of his career (2001-21) with Gamba Osaka. The Kagoshima native was a major contributor on Gamba's J.League title-winning squads in 2005 and 2014, as well as J.League Cup titles in two seasons and an Asian Champions League crown in 2008, among other honors.

All told, Endo appeared in 605 matches for Gamba in his storied career. He also earned a record 152 caps playing for the Japan national team.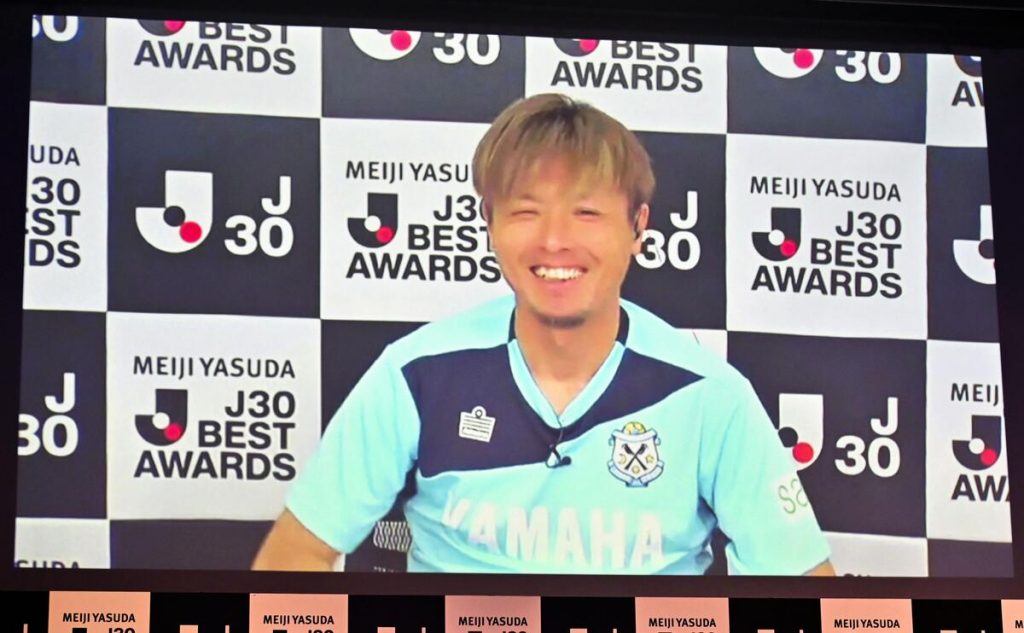 Still an active player at age 43, Endo is now with the J2's Jubilo Iwata.

"I'm honored," Endo said, according to published reports, during an online appearance about being named MVP for the J.League's first 30 seasons. Then he added, "I feel happy to have been selected from the pool of many current and former players."
Joining the 2009 Asian Football of the Year on the Best XI squad for 1993-2022 are Kazuyoshi Miura, Shunsuke Nakamura, Shinji Ono, Kengo Nakamura, Masami Ihara, Naoki Matsuda, Yuji Nakazawa, Marcus Tulio Tanaka, Atsuto Uchida and Yoshikatsu Kawaguchi.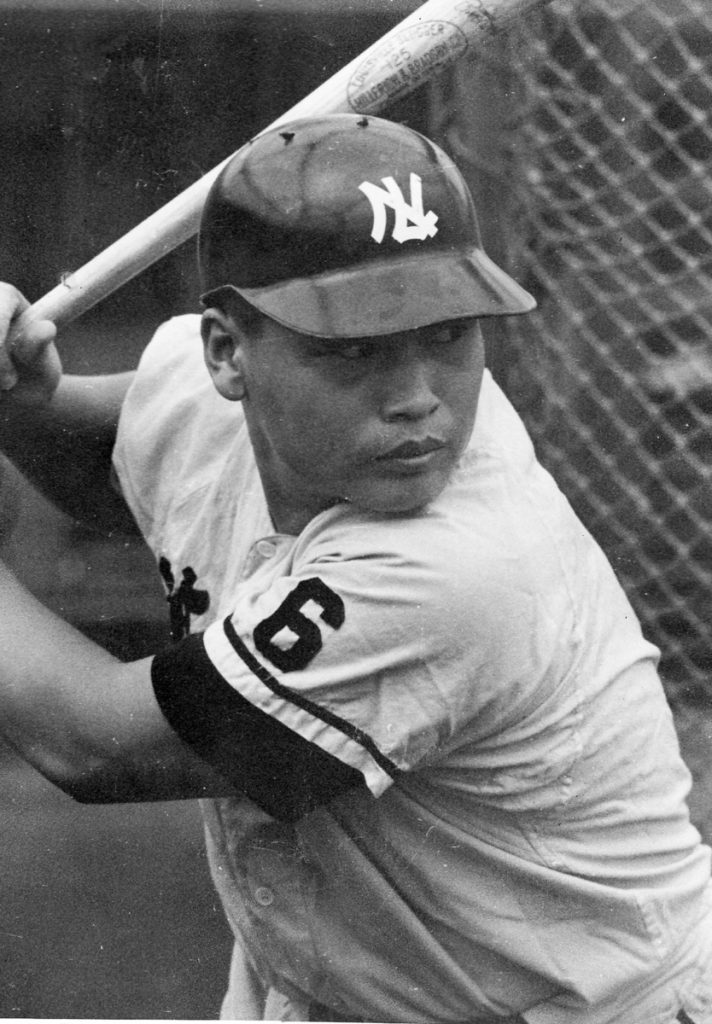 Baseball
Hall of Famer Nakanishi Passed Away at 90
Futoshi Nakanishi, the Pacific League Rookie of the Year in 1952 and 1956 PL MVP, died on May 11 of heart failure, according to published reports. He was 90.

A native of Takamatsu, Nakanishi played his entire career with the Nishitetsu Lions. Primarily a third baseman, Nakanishi was a key hitter in the Lions lineup throughout his career.
He hit .281 with 12 home runs and 65 RBIs as a rookie. It was a sign of things to come. Nakanishi won two PL batting titles. He also led the PL in RBIs in three seasons, and won five PL home run titles, including in four consecutive seasons (1953-56).
In 1953, Nakanishi's combination of power and speed helped him notch a noteworthy 30/30 season, finishing with 36 homers and 36 stolen bases along with 86 RBIs. He hit a career-best .332 with 35 homers and 98 RBIs in 1955.
The Lions won three straight Japan Series titles in 1956-58.
Nakanishi became a player-manager in 1962 and handled both posts until 1969.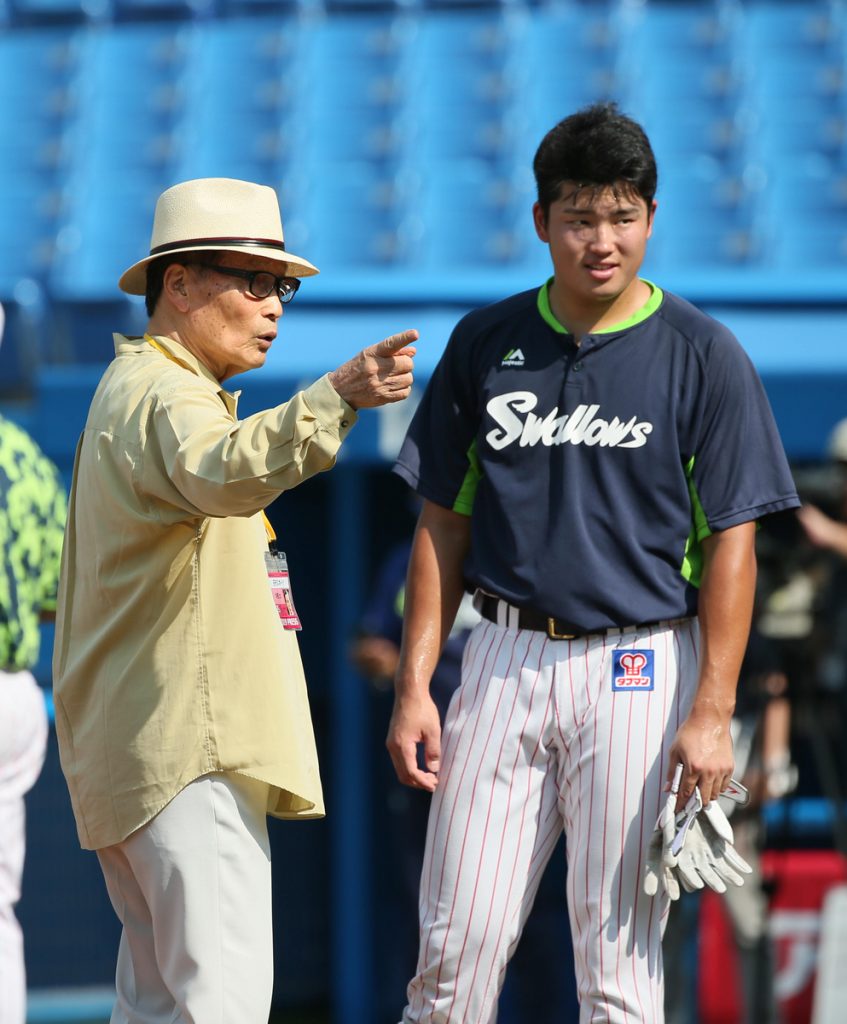 Over the next few decades, he also managed the Nippon Ham Fighters (1974-75), Hanshin Tigers (1980-81), Yakult Swallows (1984) and Chiba Lotte Marines (1994).

He was inducted into the Japanese Baseball Hall of Fame in 1999.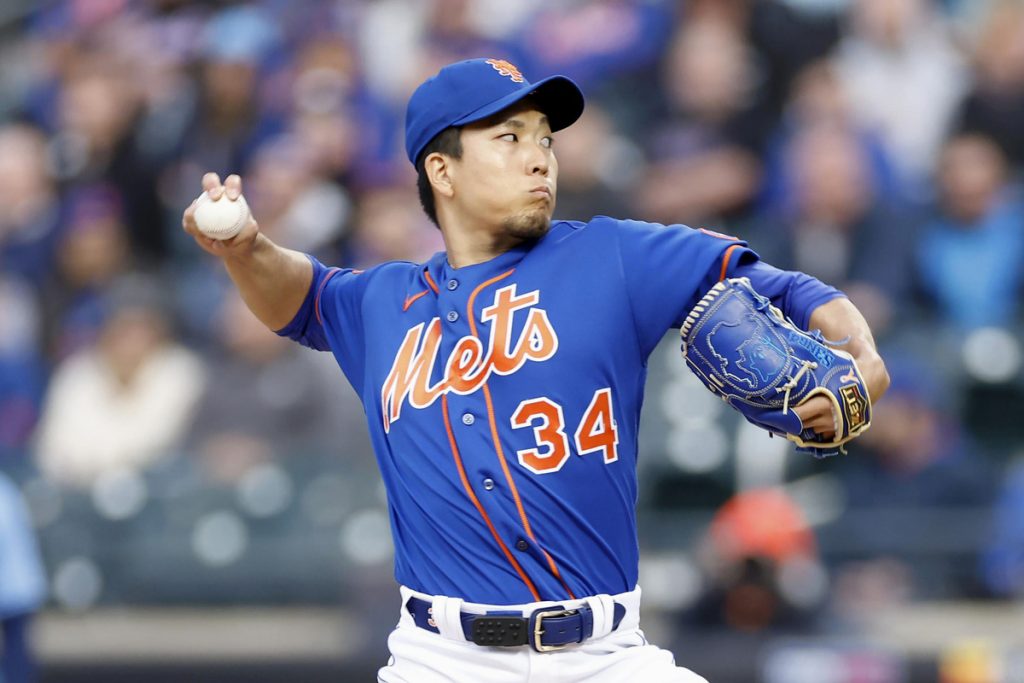 Senga Fans Season-High 12 Batters
New York Mets right-hander Kodai Senga made his eighth start of the 2023 MLB campaign on Wednesday, May 17 and recorded a season-high 12 strikeouts.
Senga left the game after holding the visiting Tampa Bay Rays to three hits and a run in six innings. He threw 104 pitches.
The Mets trailed 1-0 when Senga departed, then rallied for an 8-7 victory in the 10th inning.
"While keeping in mind how strong the Rays lineup was, I was able to attack them well," Senga said, according to Kyodo News. "Being able to strike out so many batters is a real confidence boost."

Senga, who has a 4-2 record with a 3.77 ERA, has struck out 55 batters in 43 innings.
In other notable highlights for Japanese MLB players in the week of May 15-21, Chicago Cubs outfielder Seiya Suzuki smacked two homers in an 8-7 road loss to the Houston Astros on Wednesday.

Also, in a big reminder of his all-around skills, Shohei Ohtani of the Los Angeles Angels rapped out four hits, including a three-run homer, and also tossed seven innings of five-run ball in a 9-5 win over the Baltimore Orioles on Monday.
Although he yielded three homers among the four hits he allowed, a game in which Ohtani (5-1) acknowledged he "pitched poorly," his offensive firepower, including a triple and two singles, helped his team's cause.

"There are many things I have to learn about pitching and I can be better," he said, according to Kyodo News after the game. "If I think that way, it's a plus."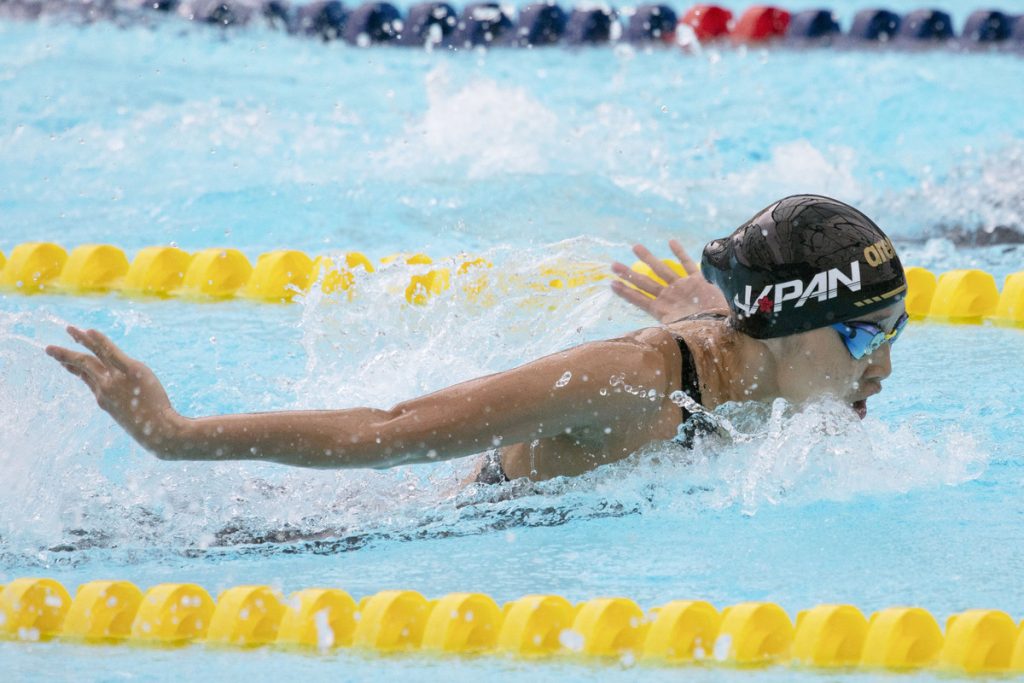 Swimming
Rising Teen Star Narita Shines in Barcelona
Sixteen-year-old Mio Narita, who won three gold medals at the 2022 World Aquatics Junior Swimming Championships in Lima, Peru, participated in the Mare Nostrum Swim Tour stop in Barcelona on May 17-18.

Narita placed second in the women's 200-meter individual medley on the first day with a time of 2 minutes, 11.93 seconds.
The Tokyo native, who won the 200 and 400 IM titles at the national championships in April, followed up her third-place finish in Spain with a victory in the 400 IM the next day. She clocked 4:39.22.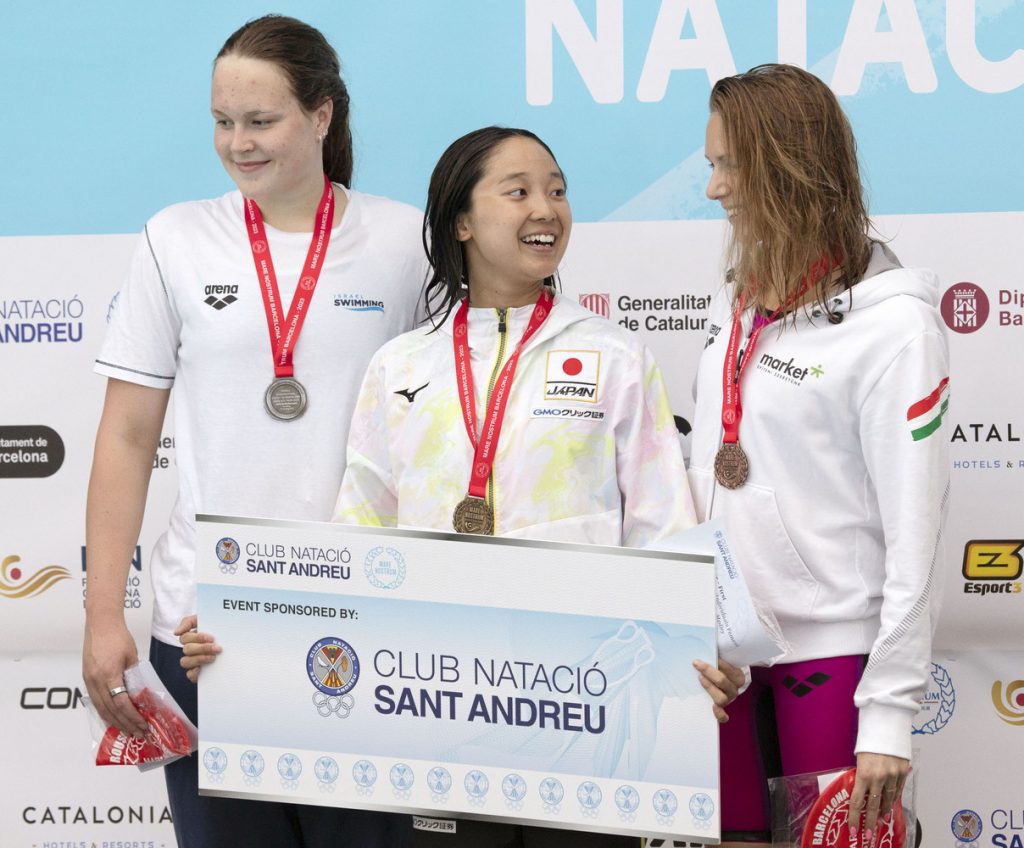 It was a clear sign that her preparations for July's World Aquatics Championships in Fukuoka are going well.
Furthermore, Narita improved her 400 IM time from the previous Mare Nostrum Swim Tour stop in Canet-en-Roussillon, France, where she finished runner-up in 4:42.84 on May 14.

Meanwhile, May 17's highlights for Japan also included a 1-2-3 finish in the men's 400 IM: So Ogata, Riku Yamaguchi and Tomoyuki Matsushita.
There were a number of other noteworthy performances by Japanese swimmers in Barcelona, and Swimswam.com reported recaps of Day 1 and Day 2 on its comprehensive aquatics website.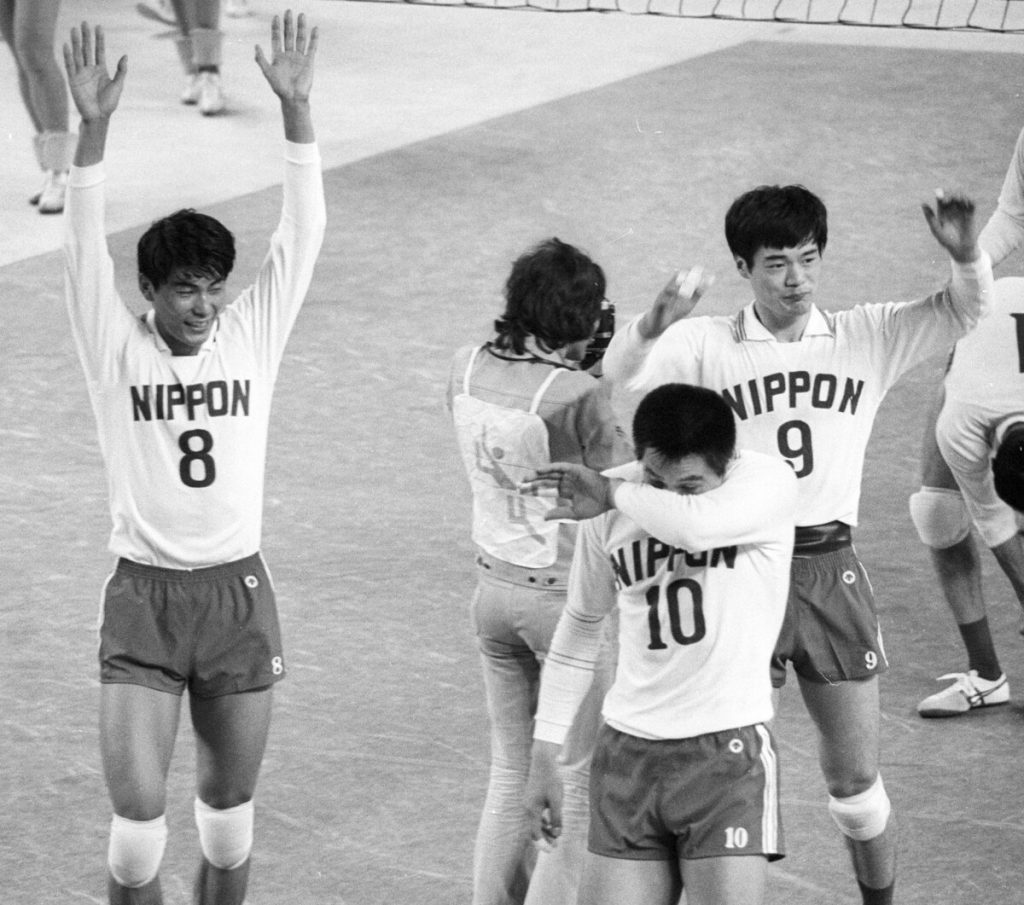 Volleyball
Three-Time Olympian Yokota Dies at 75
Tadayoshi Yokota, who helped the Japan men's national team win a gold medal in the 1972 Munich Summer Olympics, died on May 9 in Asahikawa, Hokkaido Prefecture, where he resided. He was 75.
The Japan Volleyball Association announced Yokota's death on May 17.

A Kagawa Prefecture native, Yokota made his Olympic volleyball debut in 1968 in Mexico City, where the Japan men's squad claimed the silver medal.
Four years later, the former Chuo University student and his teammates reached the top.
The 193-cm Yokota was recognized for blasting spikes with powerful force.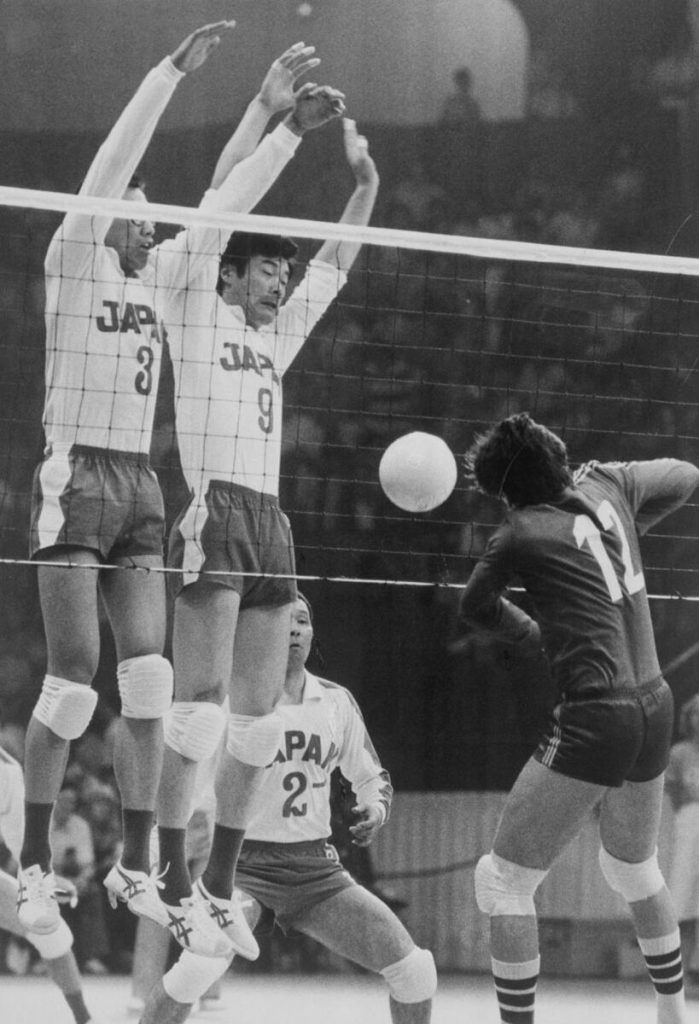 He also managed to cope with back pain in the 1972 Olympic Games, demonstrating ingenuity and determination when Japan faced Bulgaria in the semifinals.

In preparing to play, "[Yokota] wrapped a bicycle tube around his waist to alleviate the pain," Jiji Press reported.
Against Bulgaria, Japan rallied from an 0-2 deficit to win the match in five games. Japan then beat East Germany 15-11, 2-15, 15-10, 15-10 in the final.
Yokota also played for Japan at the 1976 Montreal Games. Japan placed fourth.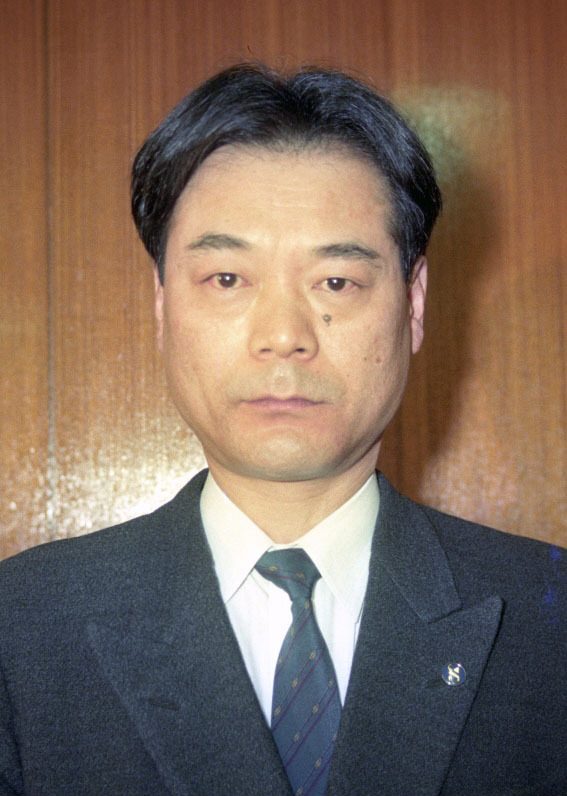 After retirement as a player, Yokota remained active in the sport in a variety of coaching roles, including serving as the Japan women's national team head coach (1994-95).

And his legacy lives on in a tournament bearing his name that was also established in 2010 to help develop junior volleyball players in and around Obihiro, Hokkaido.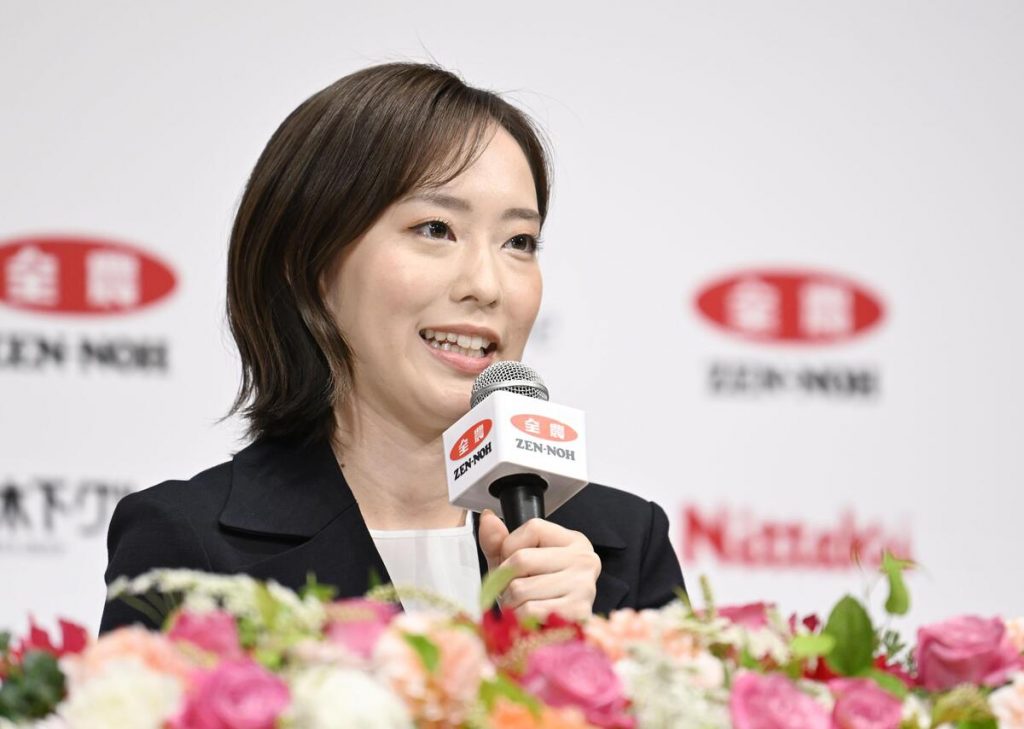 Quote of the Week
"I felt like I have done my best, [and] I feel very happy today."
―Kasumi Ishikawa, a three-time Olympic table tennis player, reflecting on her recent decision to retire at a May 18 news conference.
RELATED:
Author: Ed Odeven
Find Ed on JAPAN Forward's dedicated website, SportsLook. Follow his [Japan Sports Notebook] on Sundays, [Odds and Evens] during the week, and Twitter @ed_odeven.