[ICE TIME] Mao Shimada Remains the Class of the Junior Ranks
Reigning world junior champion Mao Shimada says she's been inspired by retired star and three-time world champ Mao Asada's success in landing the triple axel.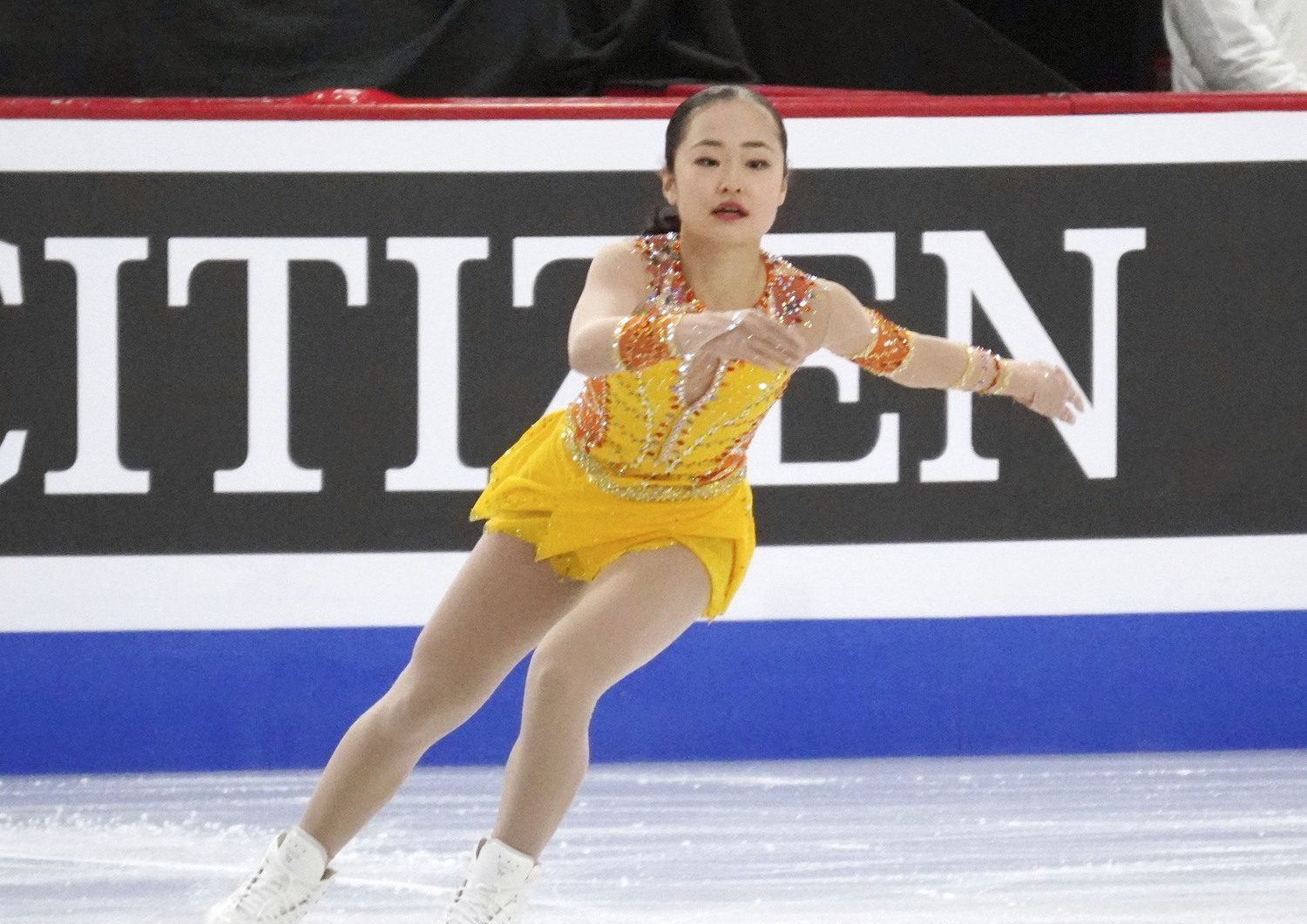 World junior champion Mao Shimada scored a comprehensive victory at the Osaka Junior Grand Prix on Saturday, September 16 in Arctic-like conditions inside Kanku Ice Arena.
The 14-year-old star won both the short program and free skate in Izumisano, Osaka Prefecture, by significant margins and asserted herself as the junior skater to beat again this season.
Shimada's total score of 213.86 points is the highest this season for any junior or senior. Though she fell on her quadruple toe loop in the free skate, her refined skill shone through in the program.
"When I was talking to my coach (Mie Hamada), I realized that this free skate was by no means good. But I think it was a good thing that I was able to make up for one big mistake and that my practice paid off," Shimada stated after her victory on Saturday.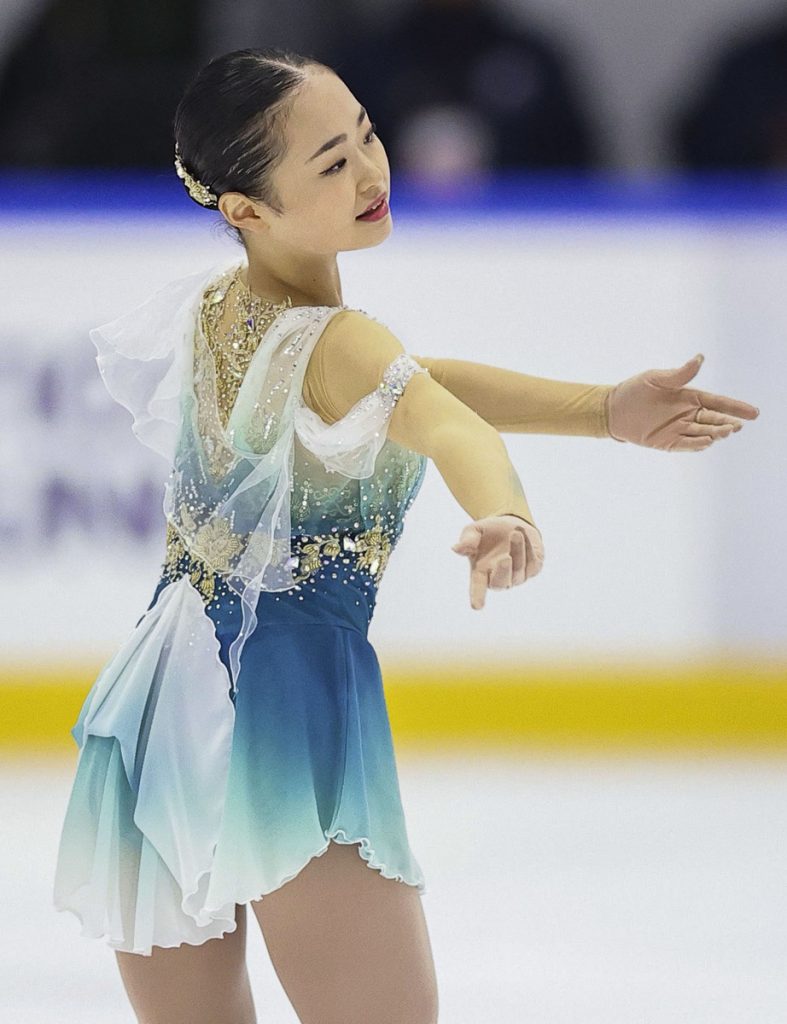 Shimada mentioned her namesake, three-time world champion Mao Asada, in relation to her own triple axel, which she successfully landed in the free skate.
"I really admired Mao Asada's challenge of the triple axel and was inspired by her," Shimada commented before adding, "I wanted to show her that I would try it, too."
Shimada's win earned her the maximum 15 points, and she will try to clinch another trip to the Junior Grand Prix Final, which she won in the 2022-23 season, when she skates in her next JGP event in Yerevan, Armenia, in early October.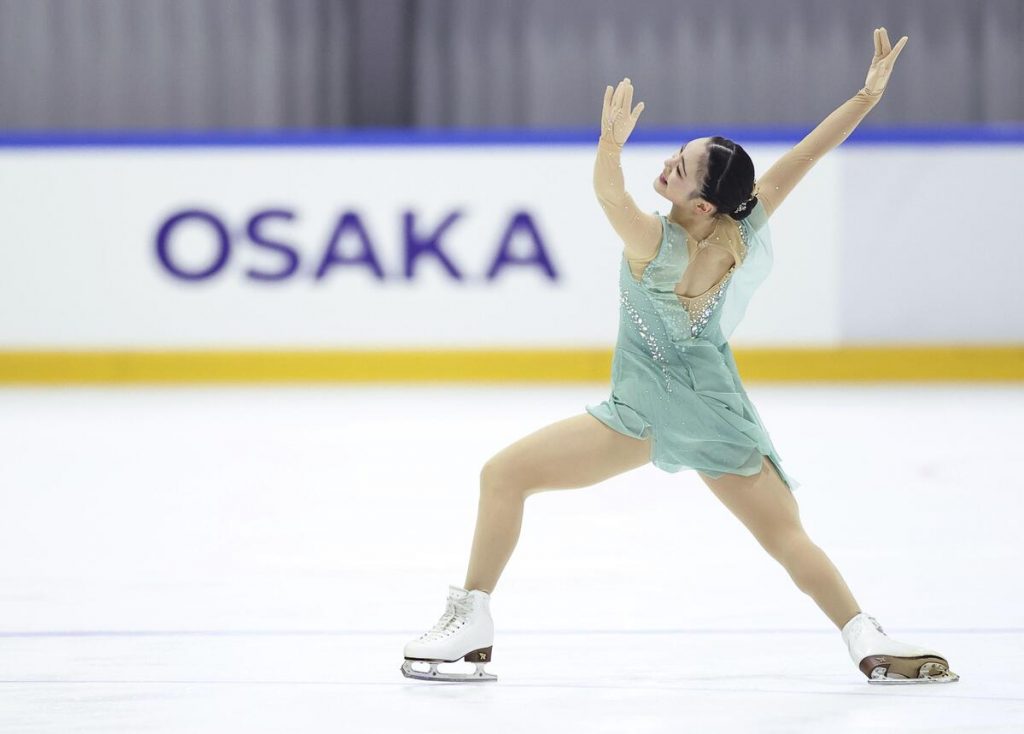 Takagi Displays Potential at Osaka JGP
Yo Takagi, who placed second behind Shimada in Osaka, showed off her potential during the competition. The 15-year-old from Tokyo set new personal bests in both the short program and free skate and did it with panache.
Takagi's performance earned her a JGP medal for the first time.
"I still don't really know how it feels," remarked a pleased Takagi.

She added, "I tried to do my best without giving up, [and] I didn't expect to get a personal best, so I'm happy."
After finishing fourth (worth nine points) at the Bangkok JGP in August, Takagi picked up 13 for coming in second in Osaka. The total of 22 puts her in the running for a place at the JGP Final. It could come down to tiebreakers in the end.
Japan Men Struggle in Osaka
The Japanese men struggled in Osaka, with Shunsuke Nakamura finishing eighth, Seigo Tauchi 10th and Masaya Mishima 12th, which was a disappointment for the home fans. Nakamura was second after the short program, but came undone with multiple errors in his free skate.
JGP Moves to Budapest This Week
The JGP will visit Hungary this week (September 20-23) for the fifth stop on the circuit. Haruna Murakami, the silver medalist at the JGP in Linz, Austria, will represent Japan along with Ayumi Shibayama in the women's competition. Meanwhile, Haru Kakiuchi will be the Hinomaru's lone male entrant in a field that will include world junior silver medalist Naoki Rossi of Switzerland.
Japan will have no skaters in pairs or ice dance in Budapest.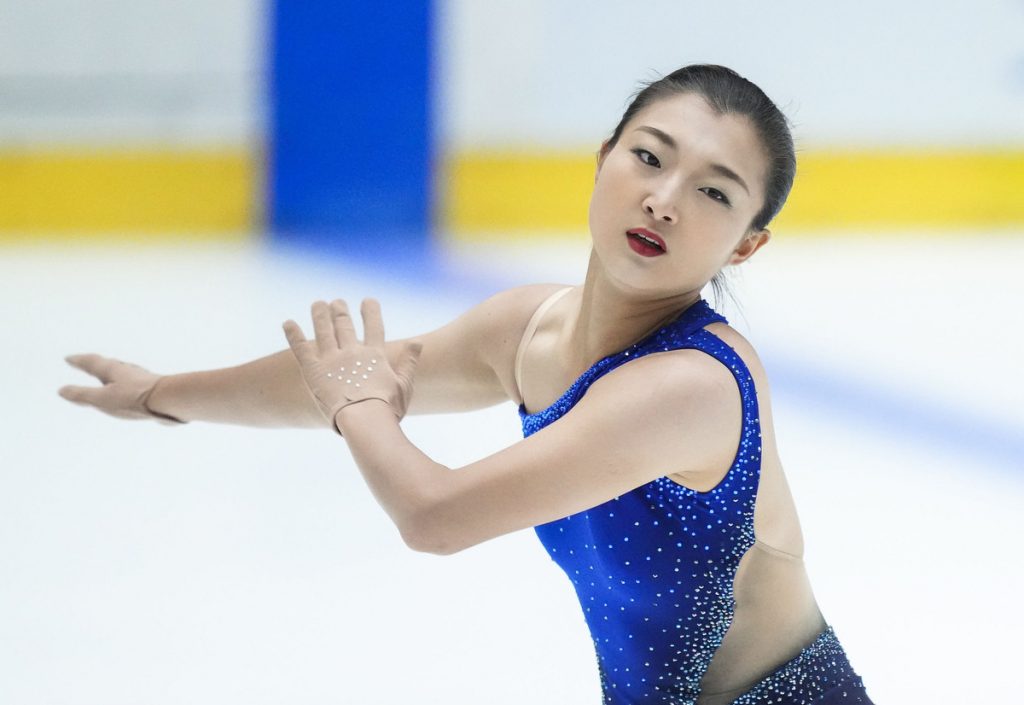 Sakamoto Starts Fall Season with Victory at Autumn Classic
Two-time world champion Kaori Sakamoto scored an easy victory at the Challenger Series Autumn Classic International in Montreal on September 15. The 23-year-old Sakamoto topped the podium with a total score of 203.20, well ahead of Canada's Kaiya Ruiter, who took second at 172.68. Ruiter's compatriot Justine Miclette came in third on 169.24.
"I wanted to do this event to see where I am at," Sakamoto was quoted as saying after her short program in Quebec. "My lutz was a bit off, but my other jumps and spins were good."
South Korea's Dabin Choi (163.26) made a respectable return to international competition, placing fifth in her first event outside her home country since the 2018 Four Continents in Taipei.
Choi was seventh at the Pyeongchang Olympics, then sat out the next four seasons entirely. She was 14th at last season's South Korean Championships.
Mone Chiba (160.25) was a distant sixth after taking a tumble during the six-minute warmup that she said impacted her free skate.
Sota Yamamoto did not fare as well in the men's event, where he finished fourth with a tally of 231.23, well behind winner Ilia Malinin of the United States who registered 281.68 on September 16. France's Kevin Aymoz (237.35) was second, while Canada's Stephen Gogolev (233.26) rounded out the podium in third.
Disappointing Performance for Miura, Kihara
The biggest surprise in Montreal came in the pairs, where world champions Riku Miura and Ryuichi Kihara (188.05) had to settle for second place behind Canadians Deanna Stellato-Dudek and Maxime Deschamps (203.62).
Miura and Kihara said they were displeased with their short program "I Put A Spell On You," according to a post on X by American skating writer Lynn Rutherford.
"We had decided probably this short program was not a good fit for us," Kihara was quoted as saying.
Kihara added, "We confirmed here that it really was not a good match."
Rutherford wrote that Miura and Kihara will be coming up with a new short program.
Nebelhorn Trophy is the Next Challenger Series Event
Oberstdorf, Germany, will play host to this week's Challenger Series (September 20-23), where Kazuki Tomono and Koshiro Shimada are set to pull on the boots for Japan in the men's battle against competitors including European champion Adam Siao Him Fa of France.
Japan will have no skaters entered in the women's, pairs or ice dance in Germany.
RELATED:

Author: Jack Gallagher
The author is a veteran sports journalist and one of the world's foremost figure skating experts. Find articles and podcasts by Jack on his author page, and find him on X (formerly Twitter) @sportsjapan.