[JAPAN SPORTS NOTEBOOK] Injured Shohei Ohtani to Miss the Rest of the 2023 Season
With the Angels out of playoff contention, Shohei Ohtani won't return as a designated hitter. Instead, he'll have surgery to repair his injured pitching elbow.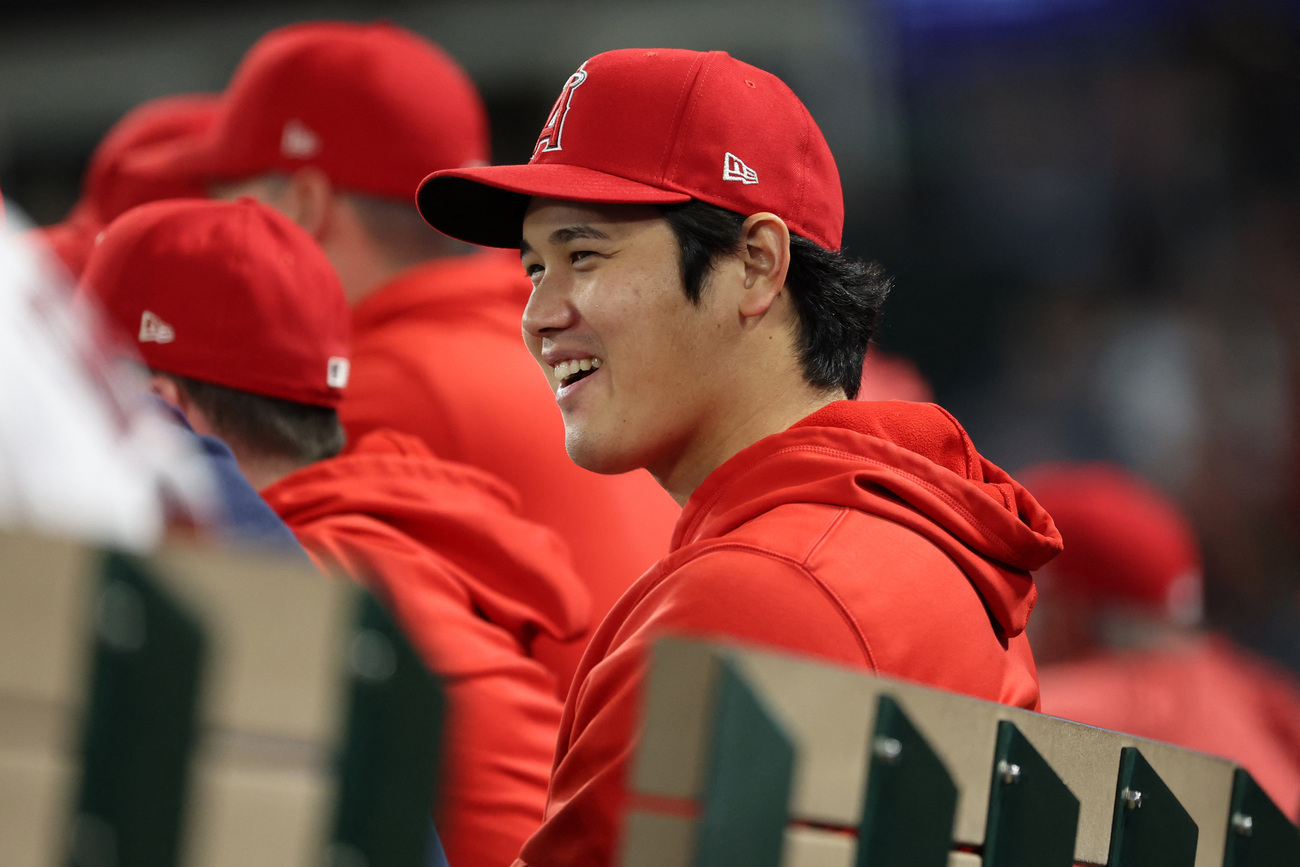 The Los Angeles Angels placed Shohei Ohtani on the 10-day injured list on Saturday, September 16, a day after he missed his 11th consecutive game as a designated hitter due to an oblique muscle injury.
Ohtani won't play again this season, the Angels announced.
The popular slugger had an MRI on Friday that showed irritation in his right oblique. And a decision was made to shift his focus to prepare for next season.
"We kind of had a feeling that something was coming," Angels manager Phil Nevin said, according to The Associated Press. "He fought it, he tried [and] he's upset by it. But it just got to a point, an understanding that he just wasn't going to be able to go again this year."

Instead of serving as DH in the final two weeks of the season, Ohtani is planning to have surgery to repair his torn elbow ligament in the coming days. So he'll be away from the team.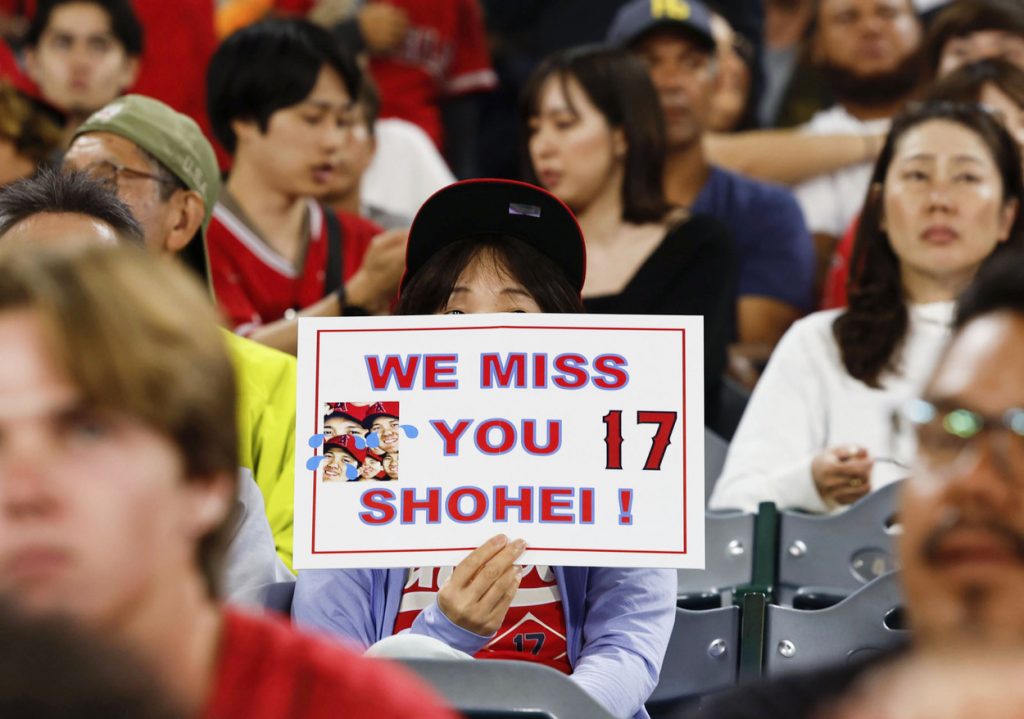 Shohei Ohtani to Return for Final Homestand
After undergoing surgery, Ohtani will return to the ballclub for the team's final homestand, Angels general manager Perry Minasian and Nevin said, according to published reports.
"He likes being here, he likes being around his teammates," Nevin was quoted as saying by The Associated Press, "I think it's a place to be himself, and it will be nice to have him around the last week and around the guys. We have a lot of young players that can learn a lot."
After Friday's game against the Detroit Tigers, an 11-2 loss for the hosts, reporters at Angel Stadium saw that Ohtani's locker in the team's clubhouse was nearly devoid of items.
Angels beat writer Jeff Fletcher of The Orange County Register wrote: "Reporters noticed that some of Ohtani's belongings were packed in a 2023 All-Star Game bag, but many of the shoes, bats and other personal items that have filled his locker throughout the season were gone."
The Angels star tore a ligament in his right elbow on August 23 and was ruled out for the remainder of the season as a pitcher.
Impending Free Agency for Ohtani
With Ohtani not batting and not pitching, there's a big void for the team in both departments. Perhaps it's a sign of things to come in 2024. Ohtani, a free agent after this season, is not expected to re-sign with the Angels.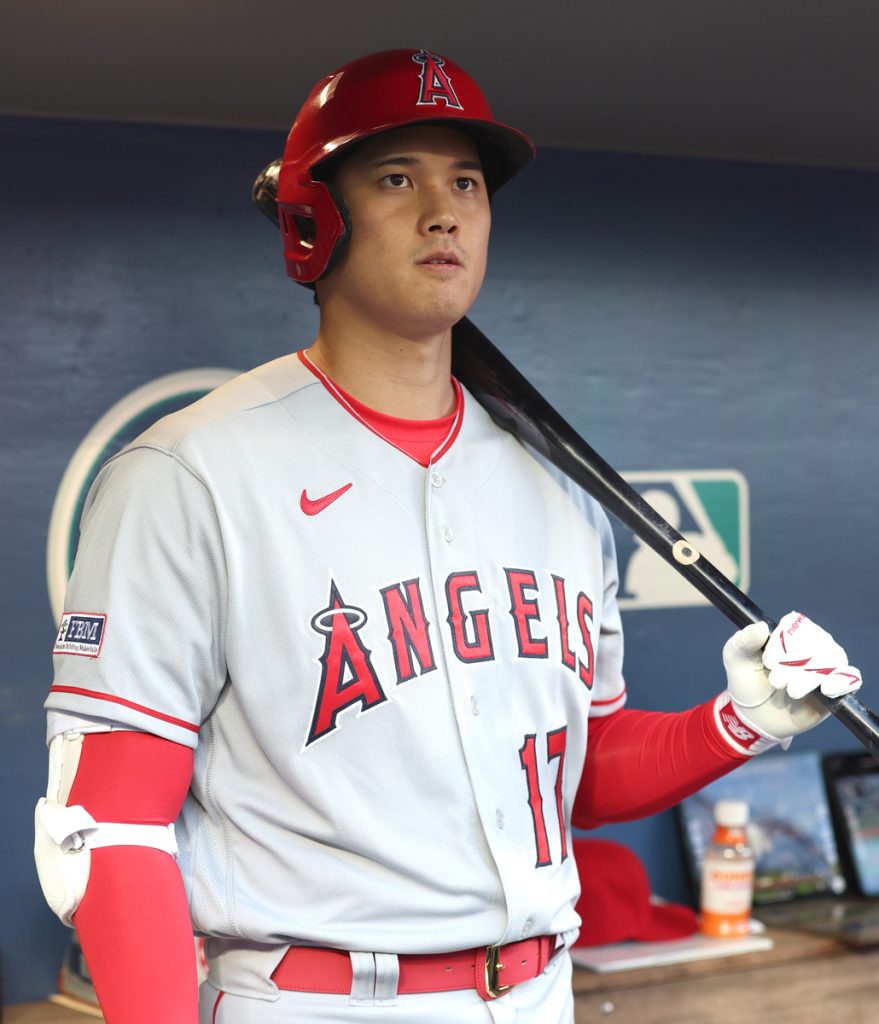 Before both injuries occurred, Ohtani was considered a top contender for the American League MVP award. He'll still receive plenty of consideration, but an early end to his season could sway the vote to someone else. Ohtani was the unanimous winner in 2021.
Shohei Ohtani was 10-5 with a 3.14 ERA this season as a pitcher. He leads the American League in home runs (44).
RELATED: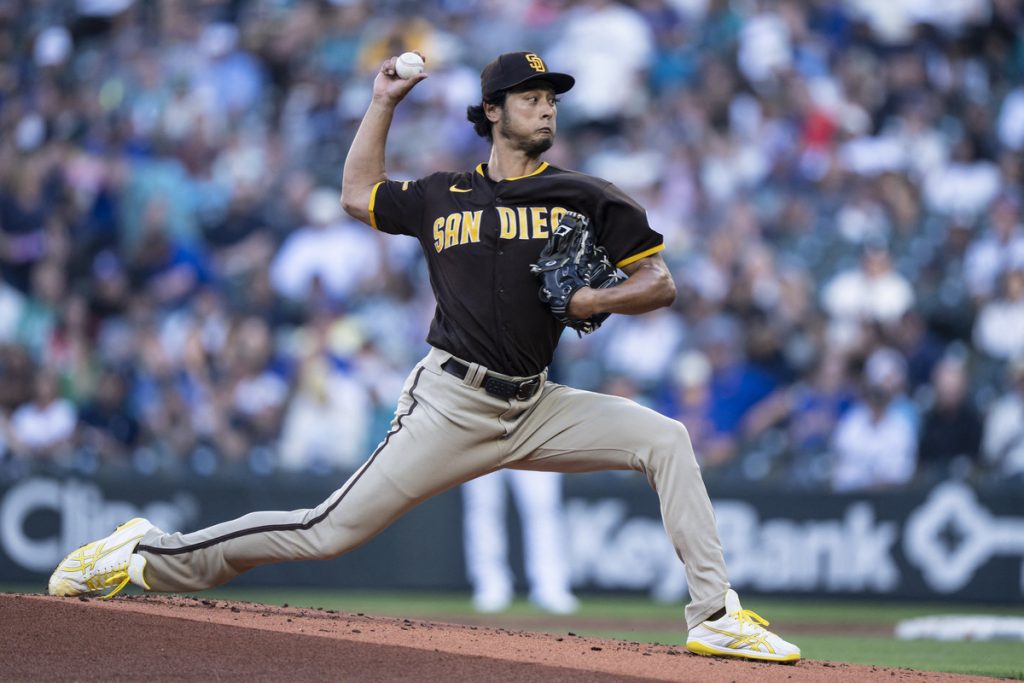 Darvish Sidelined with an Elbow Injury
Yu Darvish's 2023 MLB season is over.
Due to a right elbow injury, Darvish will not pitch again in the final weeks of the season, the San Diego Padres announced on Tuesday, September 12.
Darvish last pitched on August 25. He also has a bone spur in his elbow, according to published reports.
As a result, the Padres decided to give the 37-year-old right-hander the remaining weeks of the season off.
Darvish went 8-10 with a 4.56 ERA in 24 starts this season. In 136⅓ innings, Darvish struck out 141 batters.
He's in the first year of a six-year, $108 million USD (¥15.9 billion JPY) contract with the Padres, who at 70-78 through Friday, September 15, are out of the playoff picture.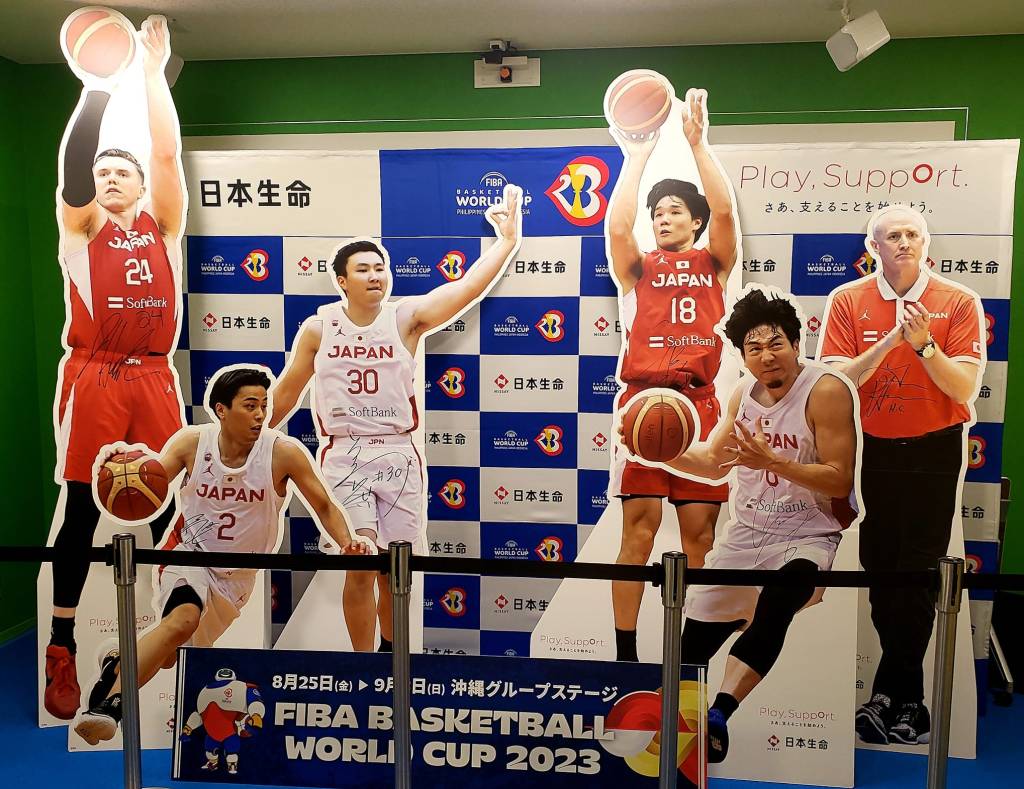 Basketball
Japan Climbs to 26th in World Rankings
FIBA released its latest world rankings on Sunday, September 10, the day of the 2023 Basketball World Cup final in Manila.
There's a new world No 1: the United States, which climbed from second in the previous rankings. Spain, the 2019 world champion, slipped to No 2.
Germany, which captured its first Basketball World Cup title by beating Serbia 83-77 in the final, jumped eight spots to No 3. Australia fell one spot to fourth, while Serbia moved up a spot to fifth.
Japan, which qualified for the Olympic basketball tournament for the first time since the 1976 Montreal Games, jumped from 36th to 26th in the new rankings.
Who made the biggest climb in the rankings?
South Sudan, now ranked 31st. In the previous rankings (from February 2023), South Sudan, the world's newest country, was No 63.
Read all about FIBA's complex procedures to determine the world rankings on its website. One quick tidbit: all official FIBA events involving 164 national teams in an eight-year period are used to calculate the rankings.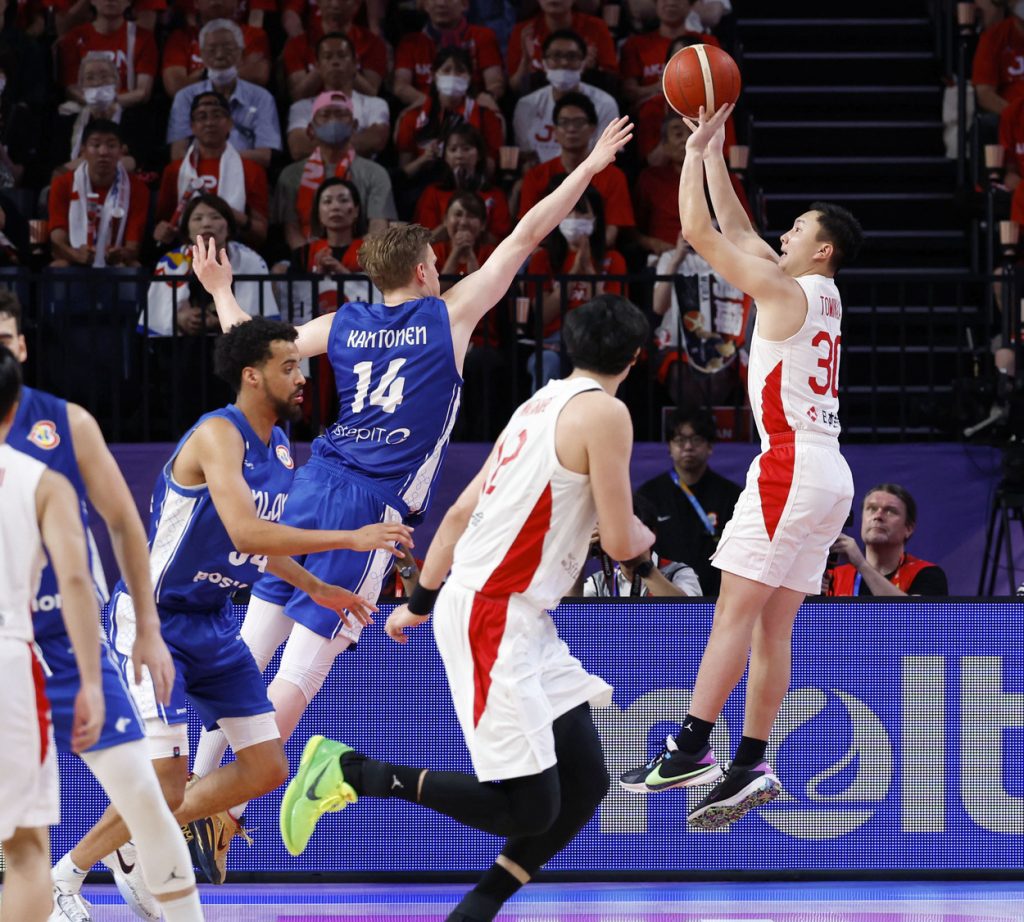 Tominaga's Popularity Skyrockets
It's not hard to see that the popularity of Japan shooting guard Keisei Tominaga has skyrocketed over the past 12 months. For Tominaga, dynamic performances at the Basketball World Cup and as a college player have carried him to greater prominence.
Tominaga's senior season at the University of Nebraska tips off on October 29 with an exhibition game against NAIA school Doane University.

He shared an almost 1-minute video, which included comments from Cornhuskers head coach Fred Hoiberg and game highlights, on his X (formerly Twitter) feed on Wednesday, September 13.

As of Saturday, September 16 at 12 AM JST, the video via his X account had been seen more than 1.8 million times.


B.League Standout Kirk Joins Golden Kings
Veteran center Alex Kirk, who starred for the Alvark Tokyo from 2017-23, has joined the reigning B.League champion Ryukyu Golden Kings.
The 31-year-old Kirk is a University of New Mexico alum. He had a brief stint with the NBA's Cleveland Cavaliers in the 2014-15 season.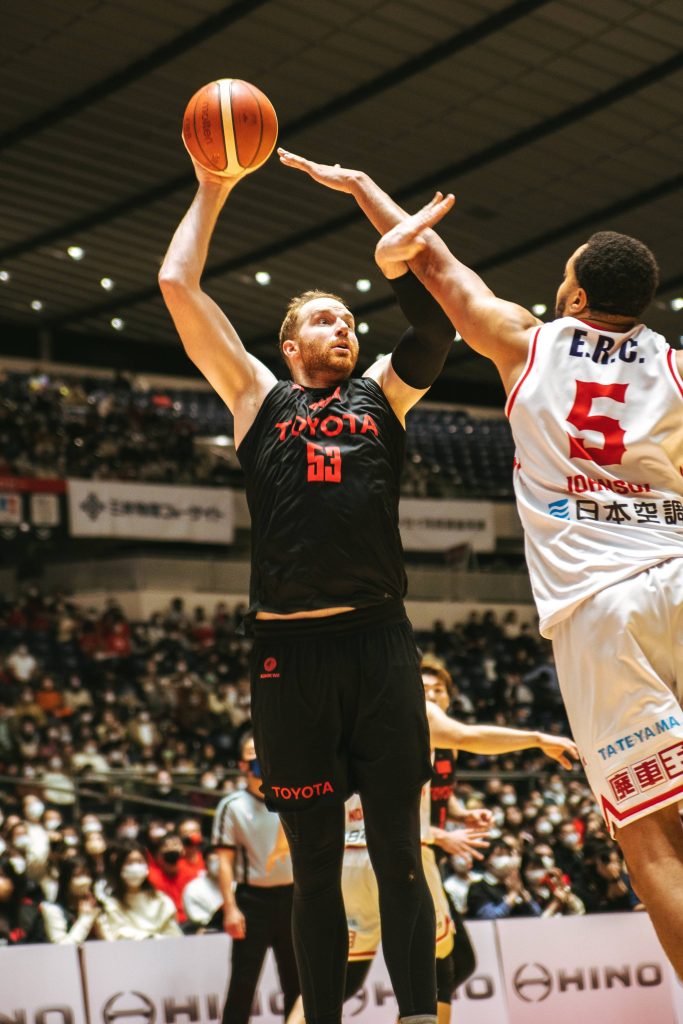 "I am very excited to join the best club in Japan and help them repeat as champions of the B.League," Kirk said in a team-issued statement on September 11. "I will do my best every day. Thank you to the entire Kings organization and fans for your support."
Kirk helped lead the Alvark to consecutive B.League titles in the 2017-18 and 2018-19 campaigns. He averaged 8.9 points and 5.4 rebounds in 59 games (12 starts) in 2022-23.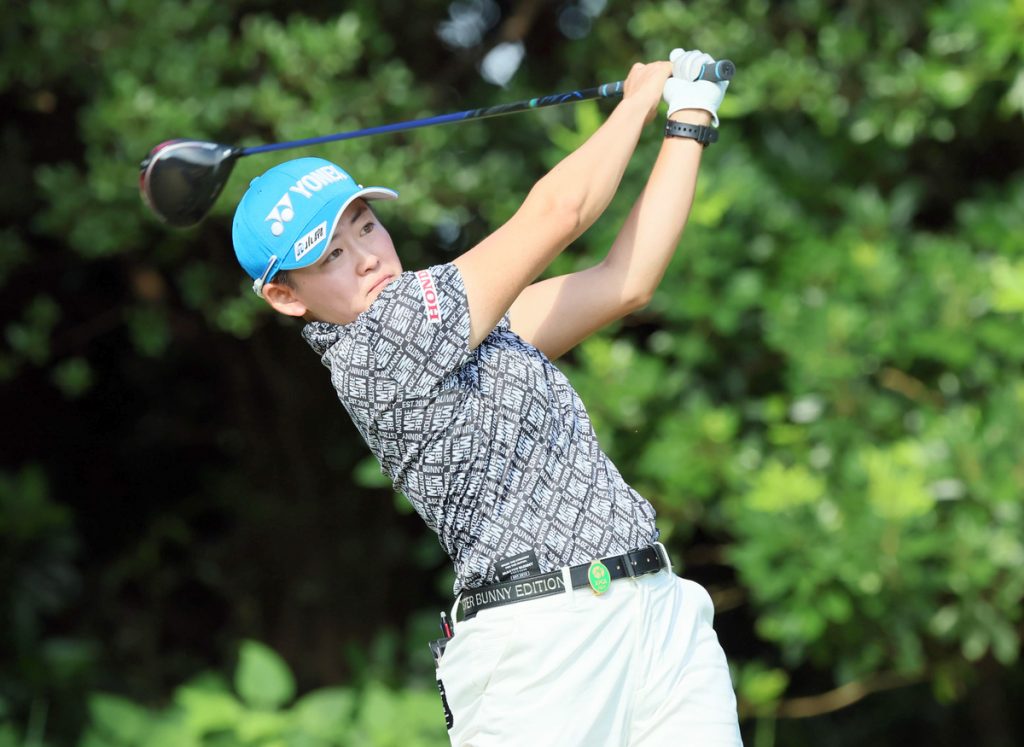 Golf
Iwai Sisters Continue Rise to the Top
Akie Iwai and Chisato Iwai, twin sisters and pro golfers on the JLPGA Tour, entered the Sumitomo Life Vitality Ladies Tokai Classic (September 15-17) in Aichi Prefecture ranked third and fifth, respectively, in earnings for the 2023 season.
Heading into the final round at Shin Minami Aichi Country Club, Akie Iwai held a three-stroke lead at 13-under 131. This put her in an ideal position to contend for her second title of the season on the final day.
Akie Iwai, 21, was 44th in prize money during the 2022 season. She has climbed to third overall as of September 10 with earnings of ¥120,005,011 JPY (roughly $812,000 USD). See the full list on the JLPGA website.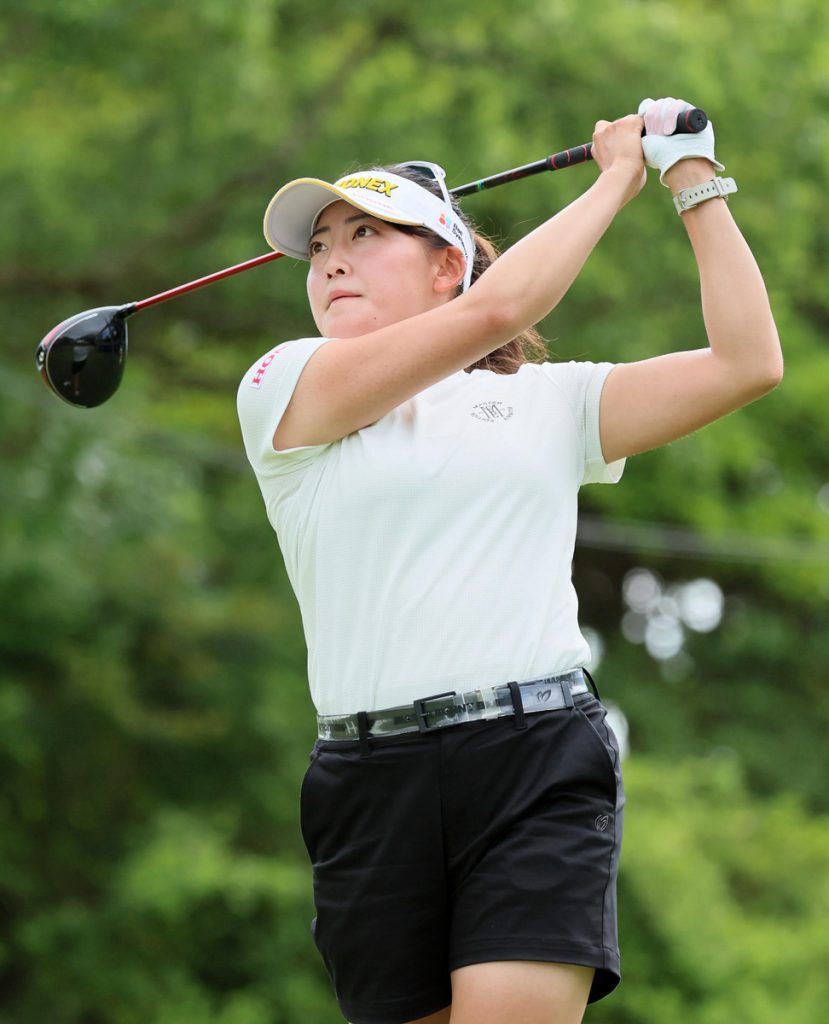 Chisato Iwai, who like her twin sibling turned pro in 2021, was 22nd on the JLPGA money chart for 2022. She's now in fifth place (¥96,087,233 JPY, or about $650,000 USD) and has won a pair of tournaments this year.
Miyuu Yamashita and Jiyai Shin are first and second, respectively, in earnings. Sakurai Koiwai is third. Yamashita is also the leader in tournament wins (four) this season.
Before competing in the Tokai Classic, Akie had seven top-five finishes in her last nine tournaments.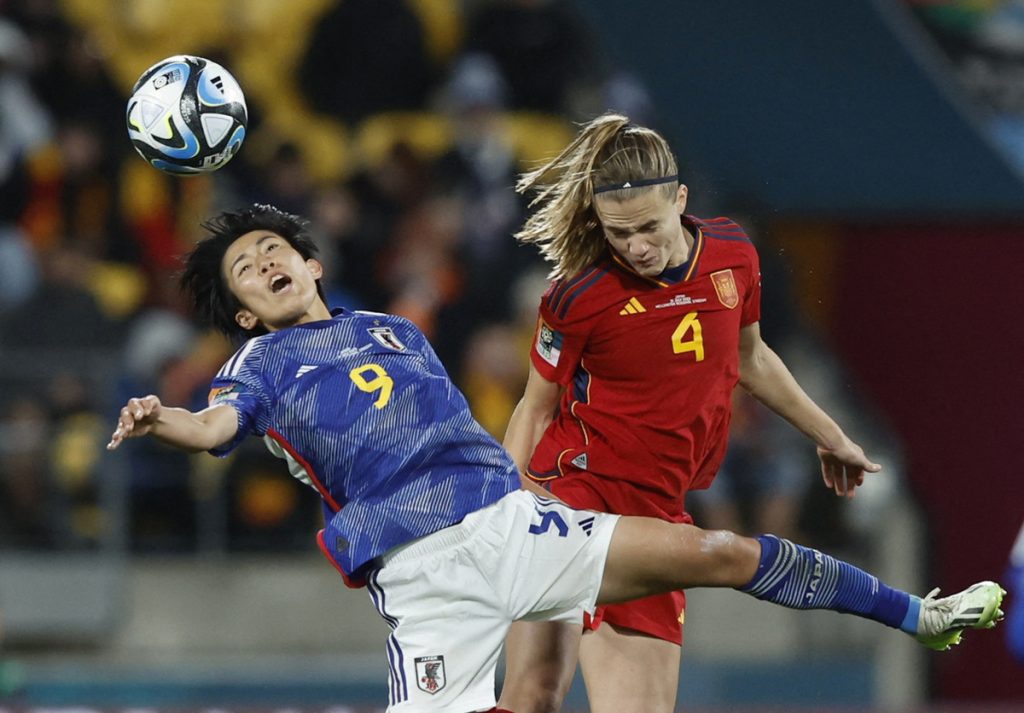 Soccer
Veteran Striker Ueki Joins West Ham United
Riko Ueki, who scored two goals for Japan at the 2023 FIFA Women's World Cup, has signed a contract to play for English Women's Super League club West Ham United.
The London-based team announced the signing on Tuesday, September 12.
Ueki, 24, previously played for Tokyo Verdy Belleza (2016-23).
West Ham United manager Rehanne Skinner expects Ueki, who has earned 25 caps as a Japan national team player, to make an impact for her new club.
"Riko's biggest assets from a skillset perspective are the timing of her movement and understanding of the game to try and create goalscoring opportunities," the manager said.
Skinner added, "Riko has a variety of goalscoring skills, is very energetic and enthusiastic, and will help us to be more effective with our defensive setup from the front. She will form a fantastic part of the forward line within our team and I'm really excited to be working with her moving forwards."
Ueki joins a team already featuring Japanese midfielder Honoka Hayashi and defender Risa Shimizu.
"West Ham United is a team steeped in history and I'm really happy to be signing for such a great club," Ueki was quoted as saying on the team's official website. "When I made the decision to join the club, I felt I needed to test myself in Europe. I think I will be able to improve as a footballer here and in doing so, do my best for the team as well."
West Ham United opens its season on October 1.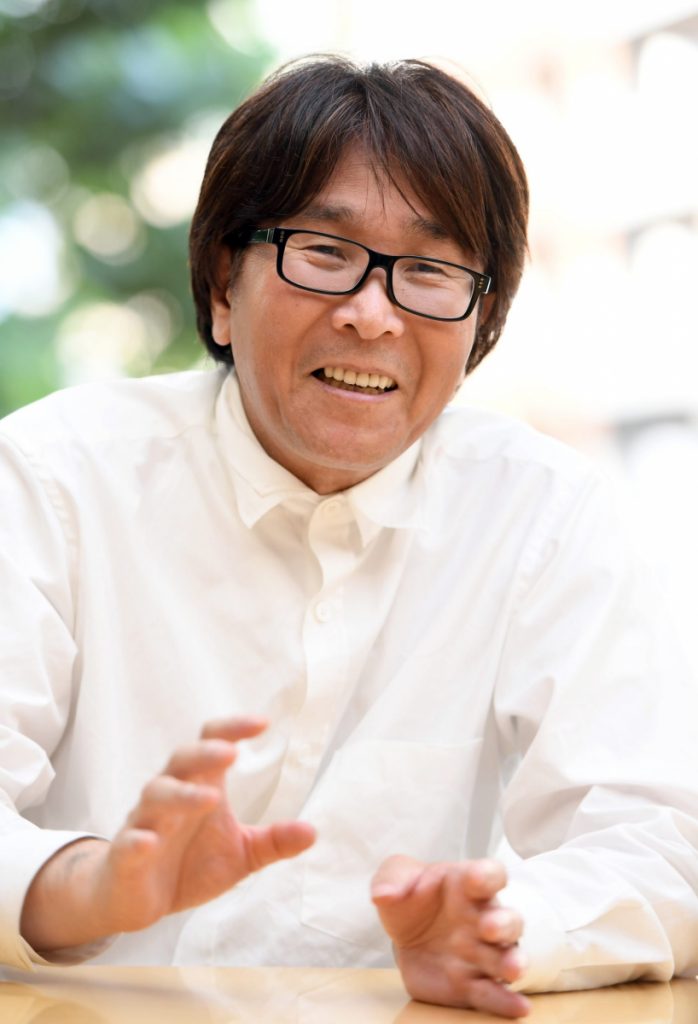 'Captain Tsubasa' Artist Enters Japan Football Hall of Fame
Cartoonist and manga artist Yoichi Takahashi, creator of the long-running Captain Tsubasa series, was inducted into the Japan Football Hall of Fame on Sunday, September 10.
The manga series, popularized during its original serialized run from 1981-88 by Weekly Shonen Jump, chronicled 11-year-old soccer player Tsubasa Ozora's love of the sport and aspirations to be a World Cup hero some day.


Captain Tsubasa gained popularity worldwide as it was translated into Spanish, French, Italian and German. The manga series also featured Tsubasa playing for FC Barcelona, which contributed to its widespread fame.
Takahashi, 63, has said that the 1978 World Cup in Argentina fueled his creative desire to create a manga series about soccer.
Decades later, he expressed gratitude for being honored by the Japan Football Hall of Fame, which is overseen by the Japan Football Association.
"I am honored to be selected, even though I am not a soccer expert and have no experience as a player," Takahashi said at the ceremony, according to the Mainichi Shimbun.
RELATED:
Brighton's Mitoma Receives Goal of the Month Accolade
Midfielder Kaoru Mitoma delivered one goal and three assists in the first four games of the 2023-24 Premier League season for Brighton & Hove Albion. The team recently named him its Player of the Month for August.
With the honor, comes a luxurious gift: a brand new Porsche.


Congrats on your Porsche Centre Mid-Sussex POTM award, @Kaoru_Mitoma! 🙌🇯🇵 pic.twitter.com/kPp4tjgWx0

— Brighton & Hove Albion (@OfficialBHAFC) September 10, 2023
Mitoma was also selected for the Premier League Goal of the Month, in recognition of his outstanding display of athleticism and elusive skills against Wolverhampton on August 19.
RELATED:
Boxing
Inoue-Ancajas Match Set for November 15
Takuma Inoue will make his first WBA bantamweight title defense on November 15 against Filipino Jerwin Ancajas at Tokyo's Ryogoku Kokugikan, it was announced on Friday, September 15.
Inoue won the vacant title by unanimous decision against Liborio Solis on April 8 at Ariake Arena. His older brother, Naoya Inoue had relinquished his four bantamweight world title belts to move up to super bantamweight months earlier.
In his first title defense, Inoue (18-1, four knockouts) will face a 31-year-old former IBF super flyweight champ with a career record of 33 wins, three defeats and two draws (23 KOs).
"I feel excited," Takuma Inoue was quoted as saying by Kyodo News about the upcoming bout. He added, "I'm definitely better than him in speed, technique and stamina."
On the same mid-November fight card, Japanese challenger Seigo Yuri Akui (18-2-1, 11 KOs) will enter the ring in his first world title match against Ukrainian champion Artem Dalakian (22-0, 15 KOs) with the WBA flyweight title on the line.
RELATED:
Quote of the Week
"It is great that I've managed to throw 63 meters at a time when the season is coming to an end and I'm starting to feel the fatigue. What I needed was a win. I'm really happy to have done exactly that here."
―World champion javelin thrower Haruka Kitaguchi on winning the Diamond League final on September 16 in Eugene, Oregon, with a top throw of 63.78 meters, Kyodo News reported.

Author: Ed Odeven
Find Ed on JAPAN Forward's dedicated website, SportsLook. Follow his [Japan Sports Notebook] on Sundays, [Odds and Evens] during the week, and X (formerly Twitter) @ed_odeven.