[ODDS and EVENS] Yoshinobu Yamamoto is Having Another Sensational Season for the Buffaloes
Since the start of the 2021 NPB season, Orix star Yoshinobu Yamamoto has been incredibly dominant. He owns a 47-15 win-loss record in that span.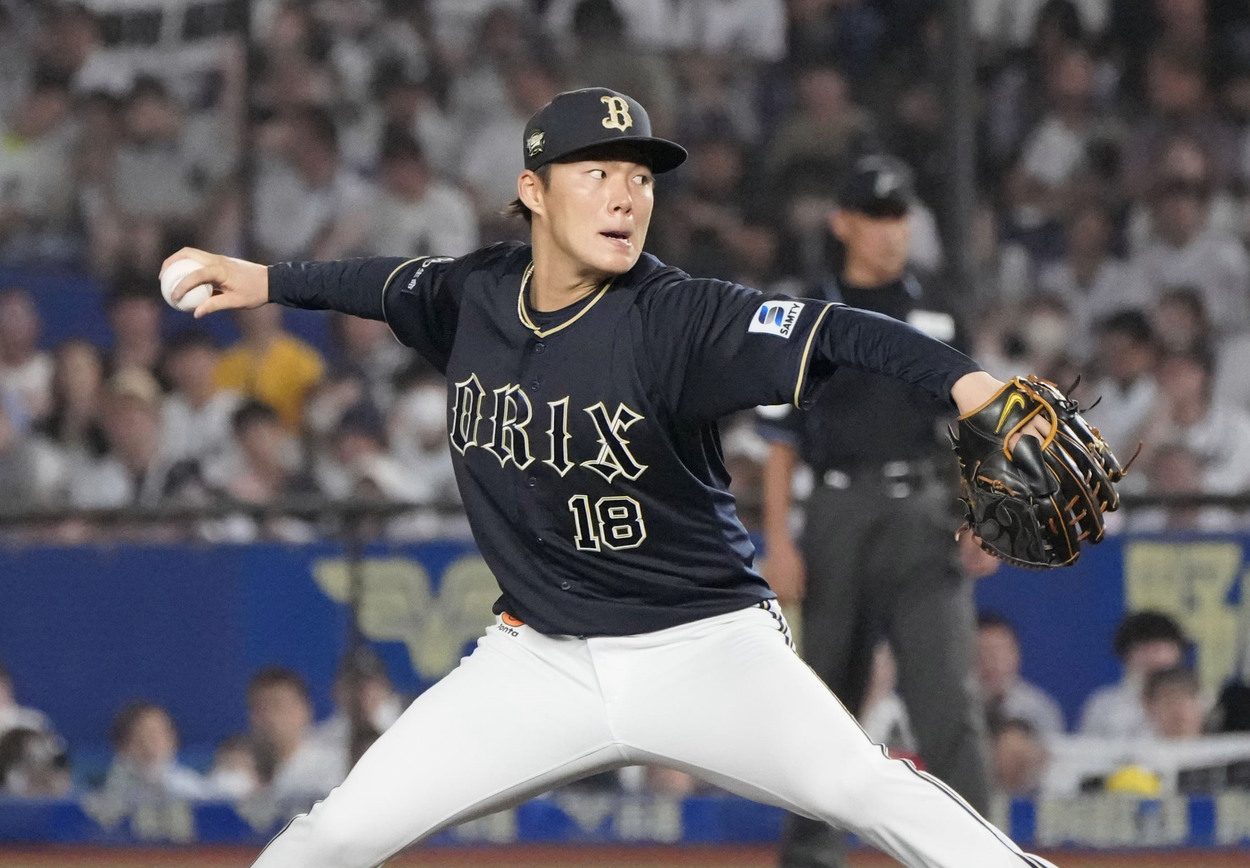 For Yoshinobu Yamamoto, throwing no-hitters in back-to-back seasons is an incredible achievement. But it should surprise no one that it happened.
When you look at his overall body of work as a professional pitcher since he made his Nippon Professional Baseball debut with the Orix Buffaloes in 2017, excellence is the defining trait of his career.
In other words, Yamamoto is expected to accomplish great things whenever he steps on the mound. And he almost always does. Exhibit A: His first career no-hitter on June 18, 2022.
Since the start of the 2021 season, Yamamoto's role has been as easily identifiable as 10 Elvis look-alikes at an oldies convention in Las Vegas. The Okayama Prefecture native is the unquestioned ace of the Buffaloes, posting a 47-15 win-loss record through Saturday, September 9, the day of his second career no-hitter, at Zozo Marine Stadium.
Yamamoto acknowledged he was "nervous right up until the last batter," Kyodo News reported, throughout his 102-pitch outing against the Chiba Lotte Marines.
After recording the final out in the ninth inning against the Marines, Yamamoto said the support of Lotte fans, who, sensing history could be made, were cheering and clapping for him, was notable.
"From the time I stepped on the mound in the ninth inning, there was a lot of cheering, so it felt good pitching," Yamamoto said, according to Kyodo News, after the 100th no-hitter in NPB history.
By the end of the game, he had extended his scoreless innings streak to 42.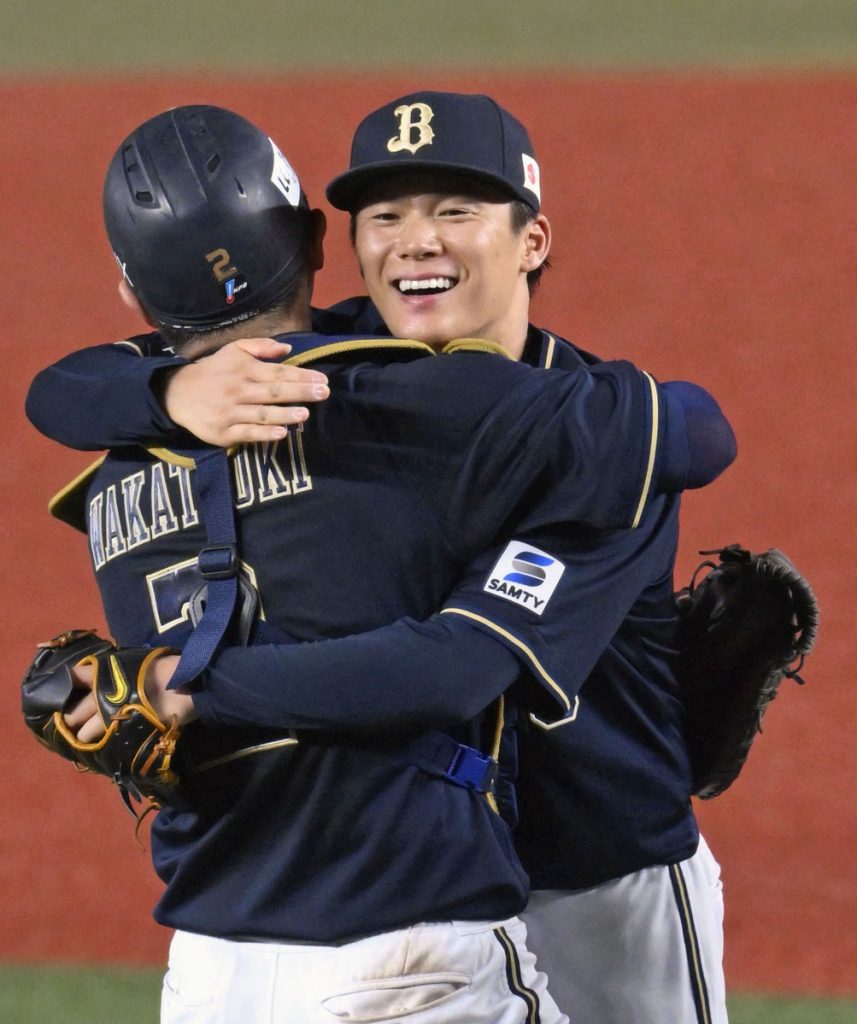 Yoshinobu Yamamoto is an Established Star
Yamamoto is NPB's winningest pitcher in 2023 (14-5). He also leads Japanese pro baseball in ERA (1.26) and strikeouts (145). With pinpoint control, a blazing fastball, a deceptive curveball and a terrific split-finger fastball, the 25-year-old has a commanding presence on the mound.

And he appears on the verge of a third consecutive Triple Crown title (wins, ERA and strikeouts) among NPB pitchers, which should earn him his third straight Sawamura Award (awarded annually to NPB's best pitcher).
In 2021, he was 18-5 with a 1.39 ERA and 206 strikeouts. Then, in 2022, he went 15-5 with a 1.68 ERA and fanned 205 batters.
What's also quite notable about Yamamoto's overall statistics is the fact that he rarely surrenders home runs.

In 143 innings this season, he's allowed two homers. That's not a misprint!

In 876 total innings in 169 career appearances, he's given up 36 homers, including a career-high eight in 2019.
Yamamoto's walk-to-strikeout ratio is also stupendous. He's issued 202 walks and recorded 898 Ks in his career.


Increased Attention from MLB Teams
Discussions among baseball fans in North America and Japan often focus on Yamamoto's future as an MLB pitcher. Similar to the speculation that revolves around free-agent-to-be Shohei Ohtani's next move, there's abundant curiosity and predictions about which team Yamamoto will play for next.

The Buffaloes, of course, must decide if they'll post Yamamoto in the offseason.

From what I've observed, there's been a significant increase in the media's high-profile attention being given to MLB scouts and executives keeping tabs on Yamamoto this season. MLB clubs were well aware of his talents in the past, and industry bigwigs followed him closely during the 2023 World Baseball Classic in March.
Bottom line: Yamamoto is one of the coveted stars on MLB teams' wish lists.

For instance, on August 23, at Belluna Dome in Tokorozawa, Saitama Prefecture, the New York Yankees, New York Mets and Boston Red Sox were among more than 10 MLB teams with personnel on hand to scout Yamamoto, according to the New York Post.

Then, on September 9, longtime Yankees general manager Brian Cashman saw Yamamoto toss a no-no against the Marines. Representatives of the Mets and Philadelphia Phillies were also at the ballpark, it was reported.
Expect Yamamoto to Leave Buffaloes
As the days tick away until the end of the season, are we witnessing the beginning of the end of Yamamoto's NPB career?

That certainly appears to be the case.
The lure of a greater challenge pitching for an MLB team and a lucrative contract worth millions of dollars will carry Yamamoto to the major leagues.
I'd be surprised if he's wearing a Buffaloes uniform next year. But if Orix wins another Japan Series title in early November, trying to help the Buffaloes chase a three-peat in 2024 may delay Yamamoto's plans to showcase his skills in MLB. Perhaps for one more year.
RELATED:
Author: Ed Odeven
Find Ed on JAPAN Forward's dedicated website, SportsLook. Follow his [Japan Sports Notebook] on Sundays, [Odds and Evens] during the week, and X (formerly Twitter) @ed_odeven.