Led by Skipper Akinobu Okada, the Hanshin Tigers Clinch Their First CL Pennant Since 2005
The former Hanshin Tigers player returned to the helm after a 14-year hiatus and got huge performances out of a young team that dominated its CL rivals.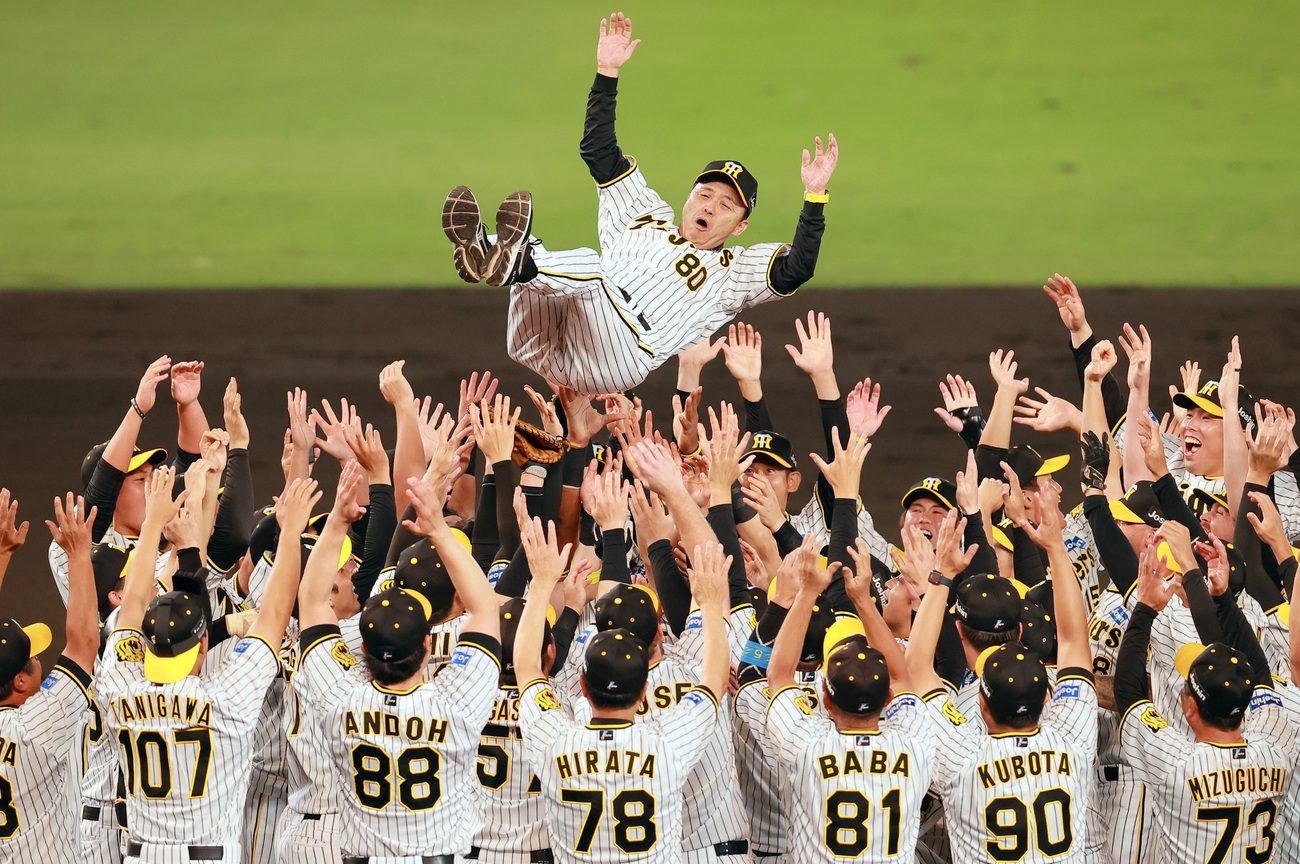 The Hanshin Tigers clinched their first Central League pennant in 18 years on Thursday, September 14 after completing a three-game sweep of the archrival Yomiuri Giants in front of their die-hard fans at Koshien Stadium.
With the 4-3 win over Yomiuri, Hanshin also extended its current winning streak to 11 games. The Tigers wrapped up the title with 15 games left in the regular season.
Just call it "Okada Magic."
While many factors contributed to the team's success, the decision to bring back experienced manager Akinobu Okada after a 14-year hiatus proved to be a stroke of genius.
"I repeatedly told my players that September would be a real battle, but we've won way more than expected," said Okada, according to Kyodo News. "My players are getting better. It's a result of team effort ― players, the front office and other staff."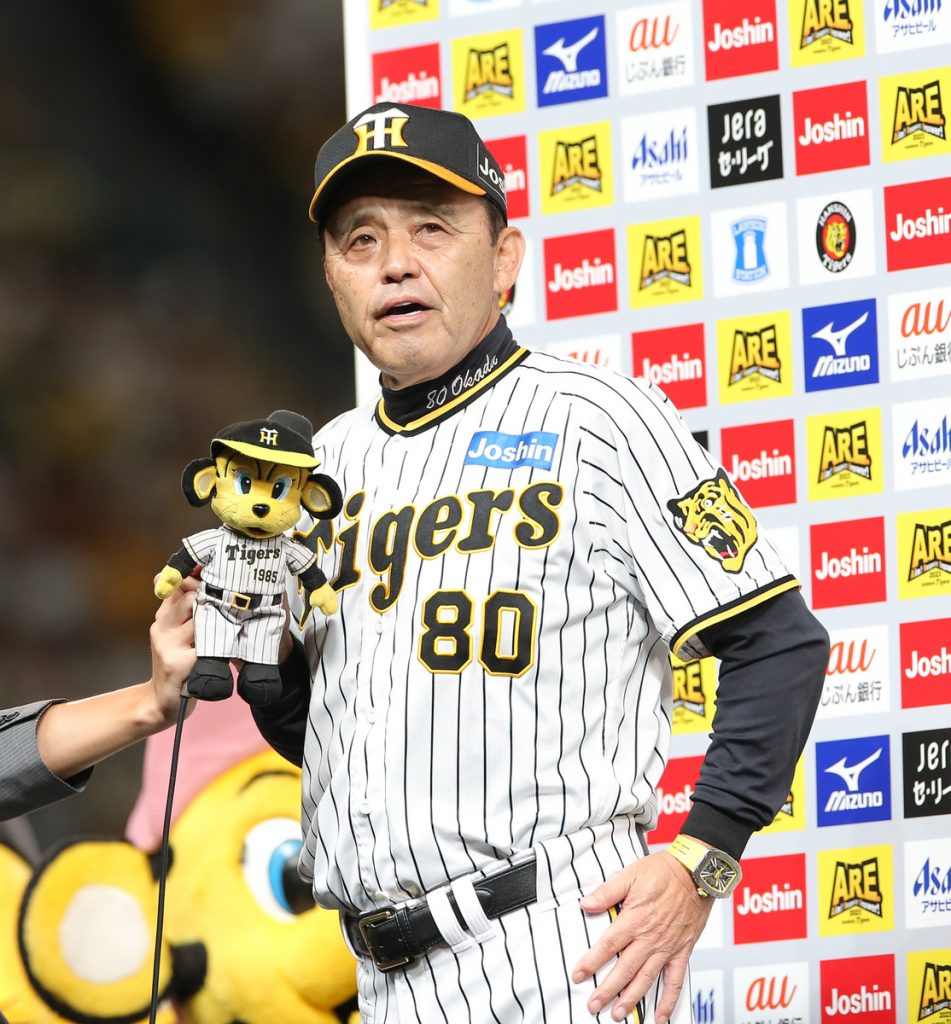 The last time the Tigers clinched the CL championship was 2005 when they were managed by Okada, a former Hanshin player who was used mostly as a second baseman for the Tigers from 1980 to 1993.
Okada Silences the Critics
When he was hired in September of 2022, some questioned whether the 65-year-old Okada would be too senior to guide a group of young players, but those doubts were quickly dispelled.
The Tigers went 19-5 in the month of May and just seemed to get stronger as the season went on.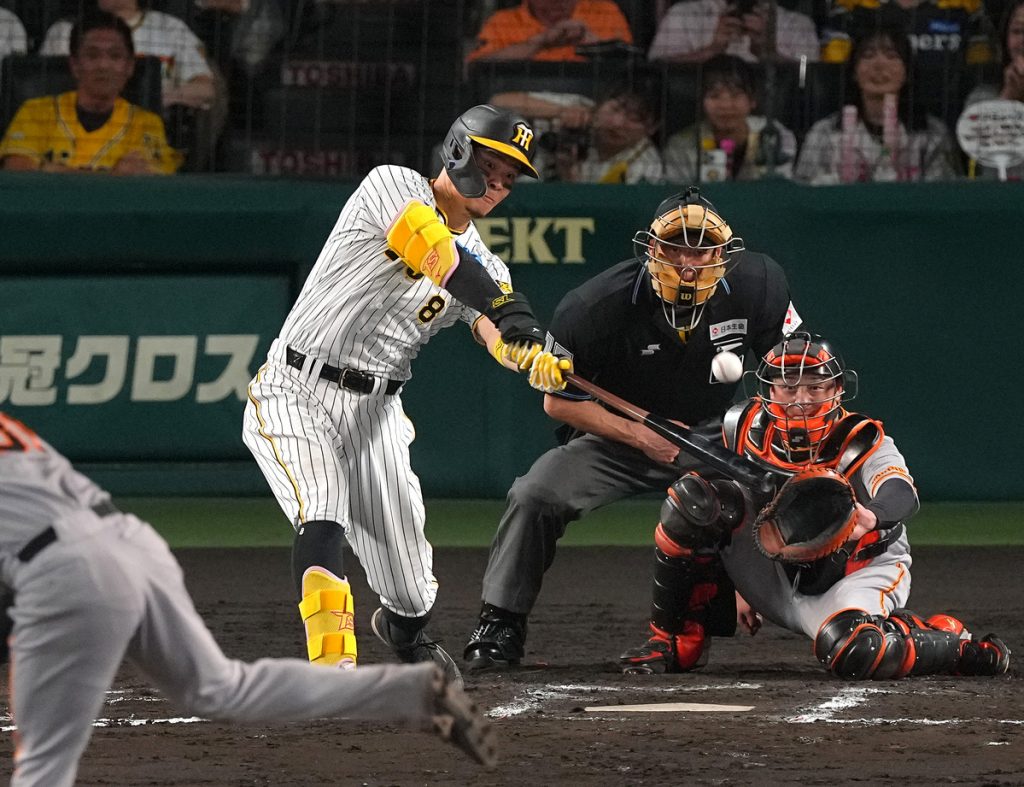 Hanshin has relied heavily on first-round draft picks this season, including rookie Shota Morishita and leadoff man Koji Chikamoto.
Chikamoto has an OPS of .826, with 53 runs scored and 26 stolen bases through Thursday. Morishita has 10 homers and 41 RBIs.
Infielder Teruaki Sato leads the team with 20 homers and Yusuke Oyama has belted 14.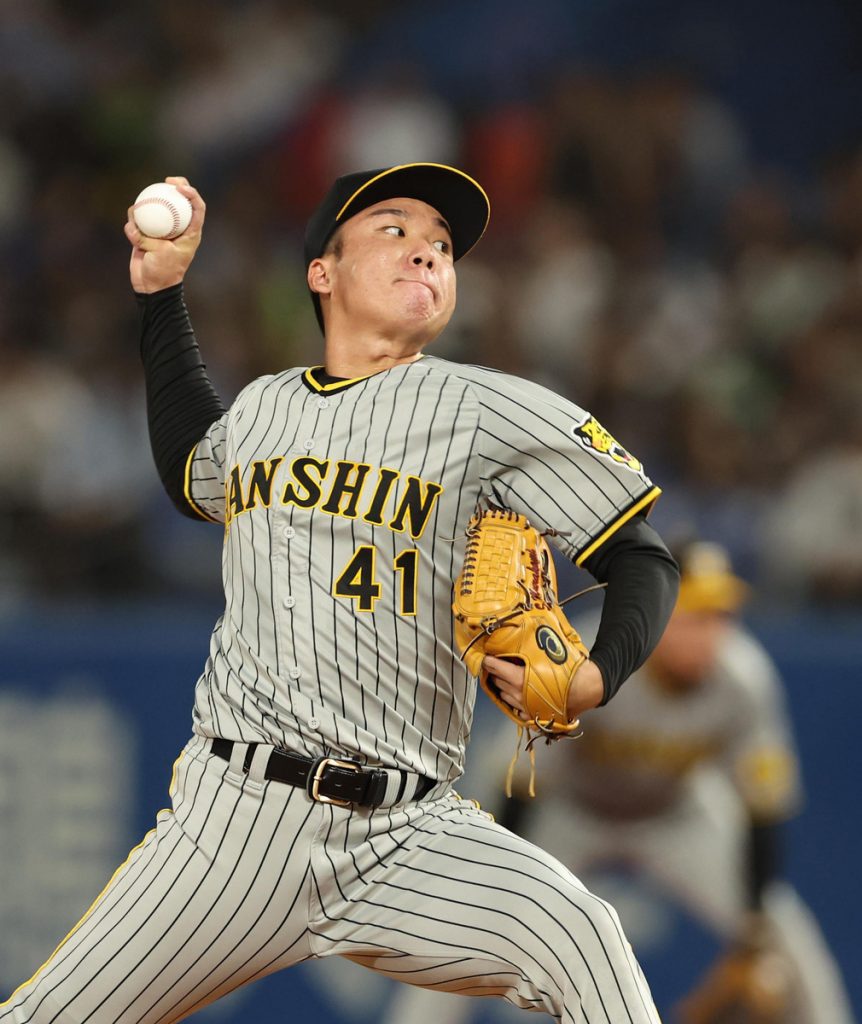 Murakami, Otake Spearhead the Pitching Rotation
On the pitching front, Hanshin has received a huge contribution from rookie right-hander Shoki Murakami.
Murakami is 10-5 with 131 strikeouts and a league-best 1.76 ERA. Left-hander Kotaro Otake has also come up big, going 10-2 since coming over from the Fukuoka SoftBank Hawks in the offseason.
"Murakami and Otake have racked up 10 wins each. That's huge," Okada told Kyodo News. "The bullpen also did a great job. Everyone on this team has the potential to do well."
Closer Suguru Iwazaki has 32 saves, tied for the league lead through Thursday. Yuta Iwasada has 23 holds.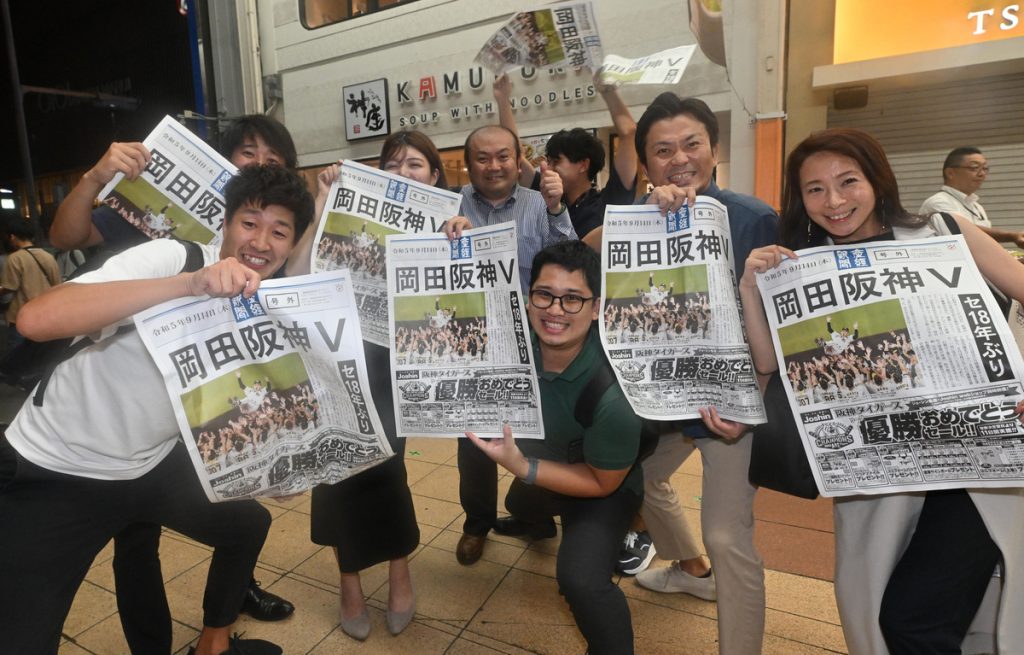 A Banner Season for the Tigers
The Tigers will finish the season with a winning record versus all other Central League teams, the first time the team has done so since 1962.
Hanshin's title also sets up the potential for an all-Kansai Japan Series with the Orix Buffaloes. Orix is currently in first place in the Pacific League standings with a 12½-game lead over the second-place Chiba Lotte Marines.
The Tigers deserve a lot of credit. Bringing back Okada was a bold move given his age, but the team responded well.
Hugely popular in the Kansai region, the Tigers regularly sell out at Koshien Stadium.
But their loyal fans had become frustrated in recent years as they were not able to beat out Central League rivals like the Giants and the Tokyo Yakult Swallows, who won the CL pennant the last two seasons.
That all changed on Thursday.
RELATED:

Author: Jim Armstrong
The author is a longtime journalist who has covered sports in Japan for over 25 years. You can find his articles on SportsLook.