[ICE TIME] Mihara and Yamamoto Lead Japan Medal Rush at the Winter World University Games
Japan skaters collect four of the six singles medals, placing first and second in both the men's and women's Winter World University Games events.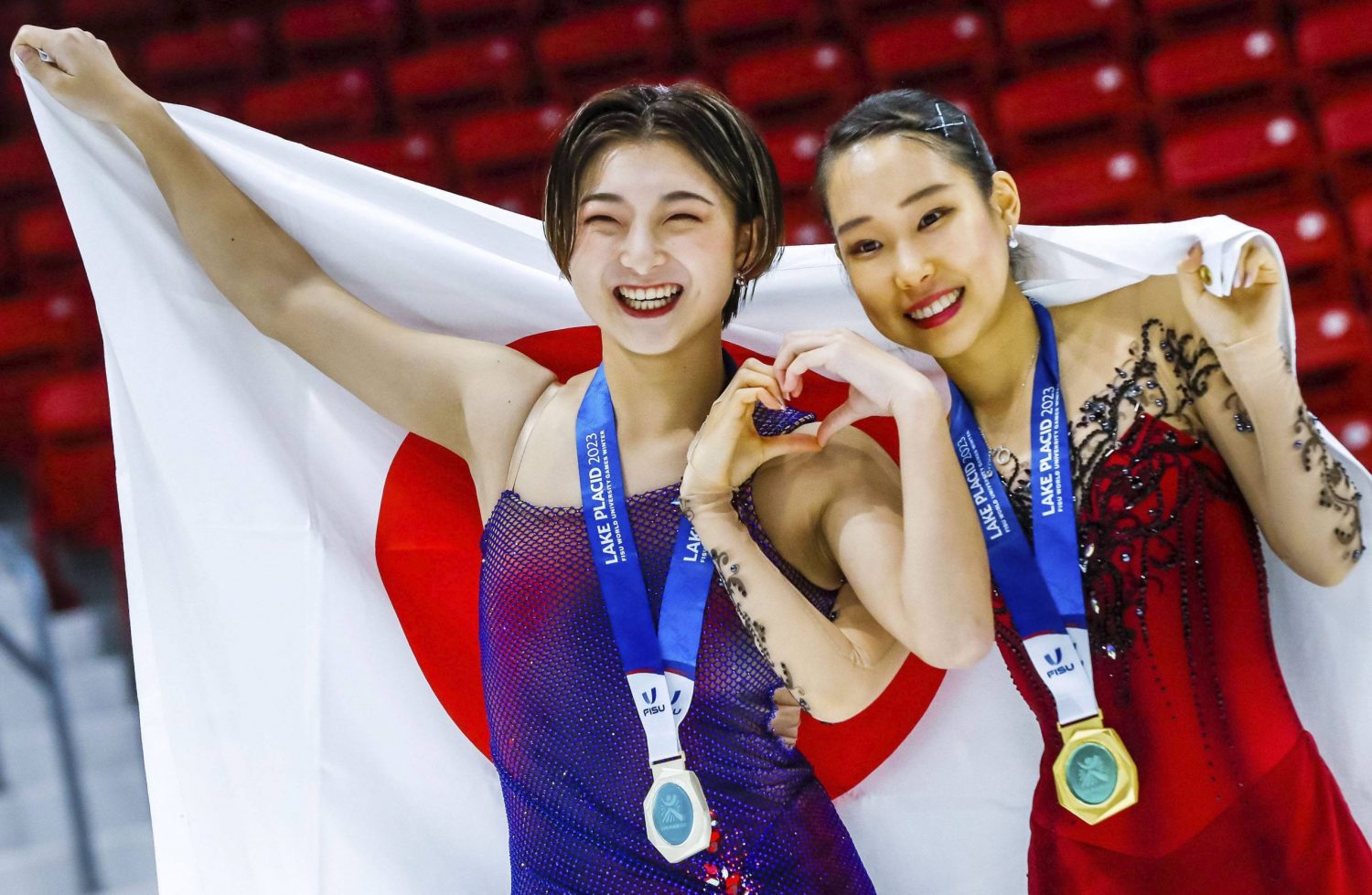 Mai Mihara and Sota Yamamoto won gold medals at the Winter World University Games in Lake Placid, New York, on Sunday, January 15 as Japan took home four of the six singles medals on offer in the biennial competition for university students.
World champion Kaori Sakamoto and Tatsuya Tsuboi captured silver medals behind Mihara and Yamamoto.
Mihara rallied past training partner Sakamoto to win the competition for the second straight time with a total of 221.18 points. Sakamoto, who led after the short program, finished with 217.42. South Korea's Yelim Kim came in third at 200.16.
The 23-year-old Mihara also won the title in 2019 in Krasnoyarsk, Russia. Due to the pandemic, the 2021 event was canceled.
Mihara Matches Fukuhara's Feat at Winter World University Games
With the triumph, Mihara became the second Japanese woman to win the gold twice, after Miwa Fukuhara, who topped the podium in 1964 and 1966. Japanese women have now won the gold an impressive 13 times in the history of the event.
Daisuke Takahashi (2005, 2007) is the only Japanese man to claim the Winter World University Games gold twice.
The victory continued an incredible season of success for Mihara, who has won every competition she has entered, with the exception of the Japan Championships, where she finished second behind Sakamoto.
Yamamoto and Tsuboi Lead Japan's Men to Medals
Yamamoto scored a huge victory, tallying 274.86, to outdistance Tsuboi (243.82) by more than 30 points. Italy's Nikolaj Memola (231.33) was third.
The win continues Yamamoto's return to prominence this season. He finished second behind world champion Shoma Uno at December's Grand Prix Final in Italy.
Successful Outings for Mihara, Sakamoto
Mihara skated to "El Amor Brujo" and landed six clean triple jumps. She earned level fours on her spins and step sequence on the way to victory.
Sakamoto hit five clean triples in her performance to "Elastic Heart," but fell on her final jump (a triple loop). She posted level fours on two of her spins and step sequence.
Rion Sumiyoshi placed fourth in the women's competition with 191.48.
Yamamoto, who turned 23 on January 10, competed to "Piano Concerto No. 2" and landed two quadruple toe loops and five clean triples. He notched level fours on all of his spins and a level three on his step sequence.
Tsuboi opened his skate to "High Strung" with a nice quad salchow/triple toe loop combination, but fell on his next jump (a planned quad salchow). The 20-year-old recovered to land six triples on the way to making the podium.
Shun Sato finished fifth in the men's event on 230.73.
RELATED:
Kawabe, Miura Win Inter-High School Titles in Saitama
Beijing Olympian Mana Kawabe, a student at Chukyo University Senior High School in Nagoya, captured the crown at the annual Japan Inter-High School competition in Saitama on Tuesday, January 17. The 18-year-old Kawabe won with 194.01.
Kawabe's classmate Rino Matsuike finished second at 180.97, while Mone Chiba came in third on 176.70.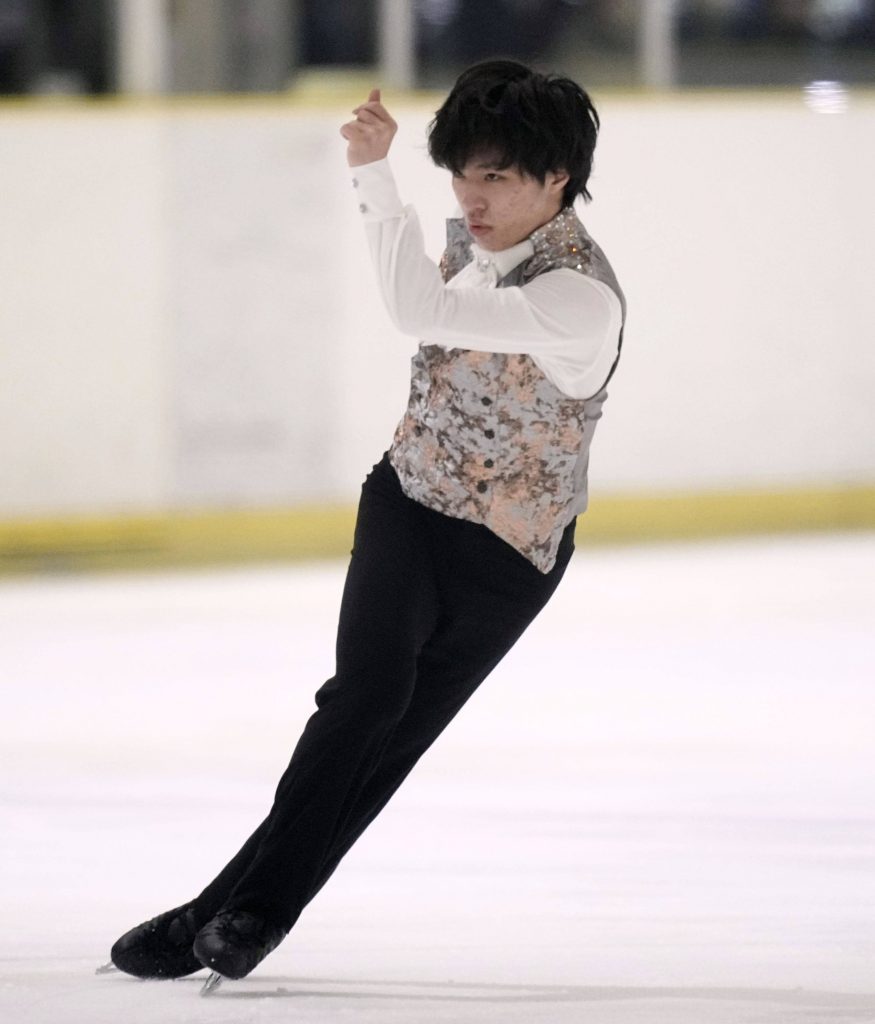 Kao Miura, who made the Grand Prix Final this season, took home the men's title with 230.15. The 17-year-old Miura was second after the short program, but overtook Shunsuke Nakamura with a strong free skate. Nakamura finished second at 212.21.
Tsudoi Suto finished third on 185.65.
Uchimura to Join Hanyu for Shows in Miyagi Prefecture
An interesting development emerged last week when it was announced that legendary retired gymnast Kohei Uchimura would have a role in the upcoming shows planned by two-time Olympic champion Yuzuru Hanyu in Miyagi Prefecture.
Hanyu is scheduled to hold "Notte Stellata" shows at Miyagi Super Arena from March 10-12. It is unclear at this point exactly how Uchimura, a seven-time Olympic medalist who many consider the greatest gymnast of all time, will be involved in the shows.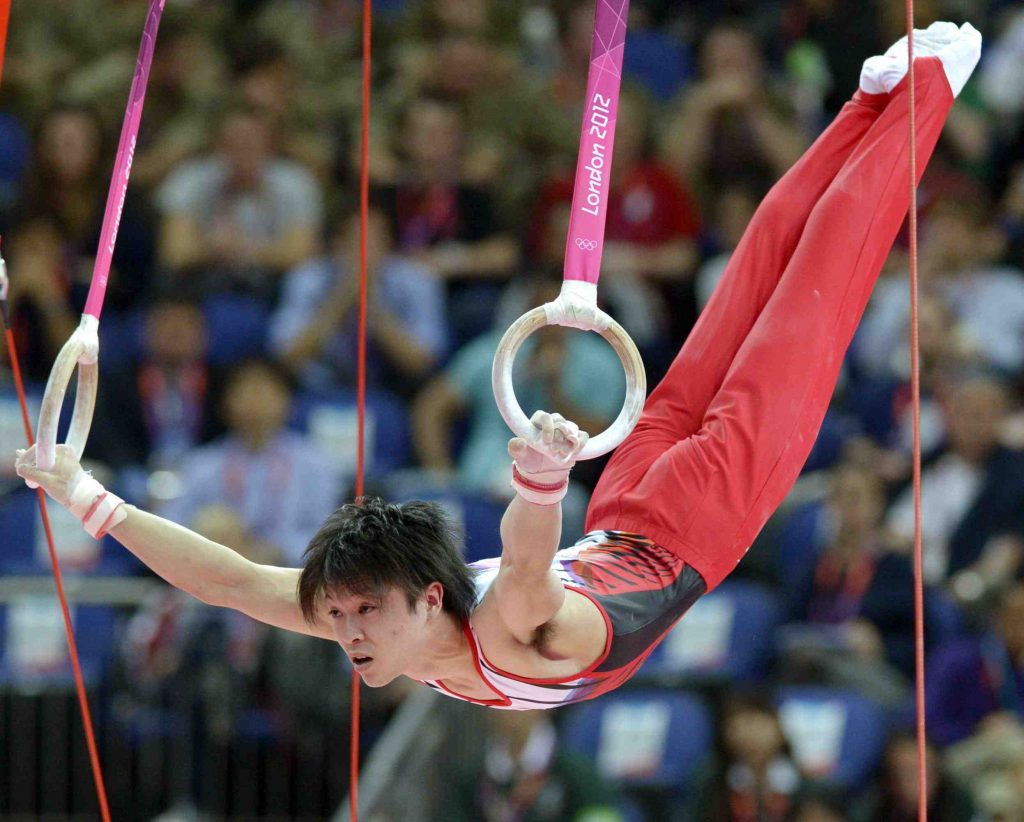 The pairing of Hanyu and Uchimura in the same show is certain to be a dynamic one for spectators.
Big Plans in the Works for Marketing Trusova
Alexei Nikolaev, the agent for Beijing Olympic silver medalist Alexandra Trusova, had some interesting observations on his client in a recent interview with Russia's sport-express.ru website that was translated into English and posted on fs-gossips. Trusova "is perhaps the most popular female figure skater in the world," Nikolaev said.
Nikolaev was asked by the interviewer if it is realistic to develop Trusova's popularity outside of Russia under the current circumstances.
"Yes, there is interest from abroad, and this is the future, in my opinion," Nikolaev responded. "The current situation is dictated by political reasons. Athletes have become innocent hostages of ill-conceived political games, without any expert help. There are no prospects for the majority, but this situation will change due to the progressive course of history.
"Sasha will be wanted to be seen all over the world as a brilliant musician or as a Rembrandt collection in the Hermitage, regardless of the international situation."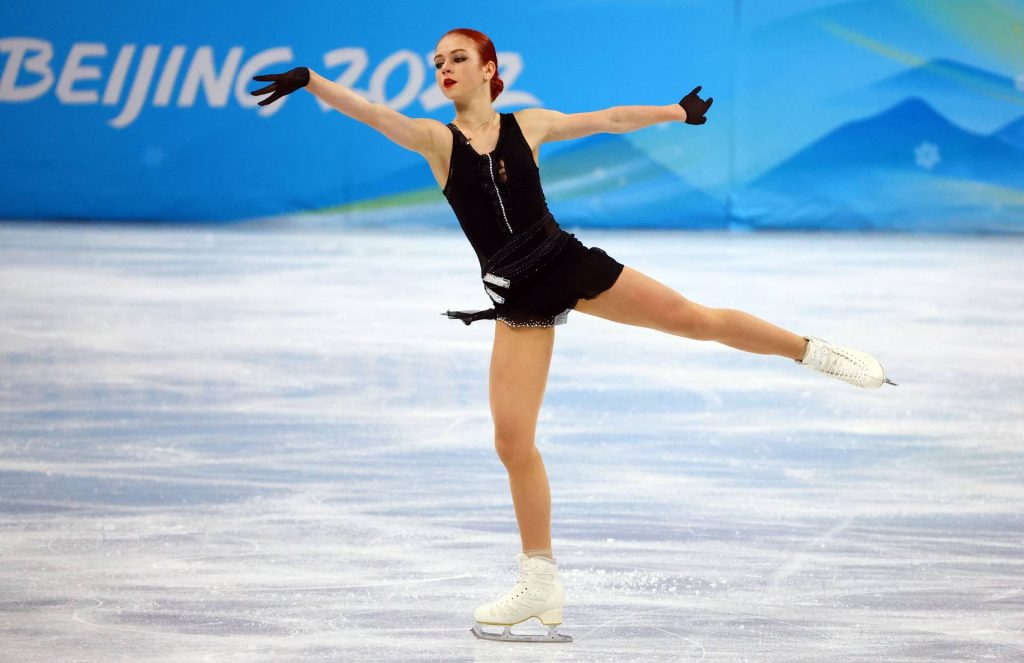 Added Nikolaev, "Sasha is an athlete who has a niche on a global scale, not in one country. Certain efforts will be made to work abroad, but understanding is also needed from the other side.
"My principled position is that Sasha is a talent whose reputation has not been tarnished by anything."

Author: Jack Gallagher
The author is a veteran sports journalist and one of the world's foremost figure skating experts. Find articles and podcasts by Jack on his author page, here, and find him on Twitter @sportsjapan.