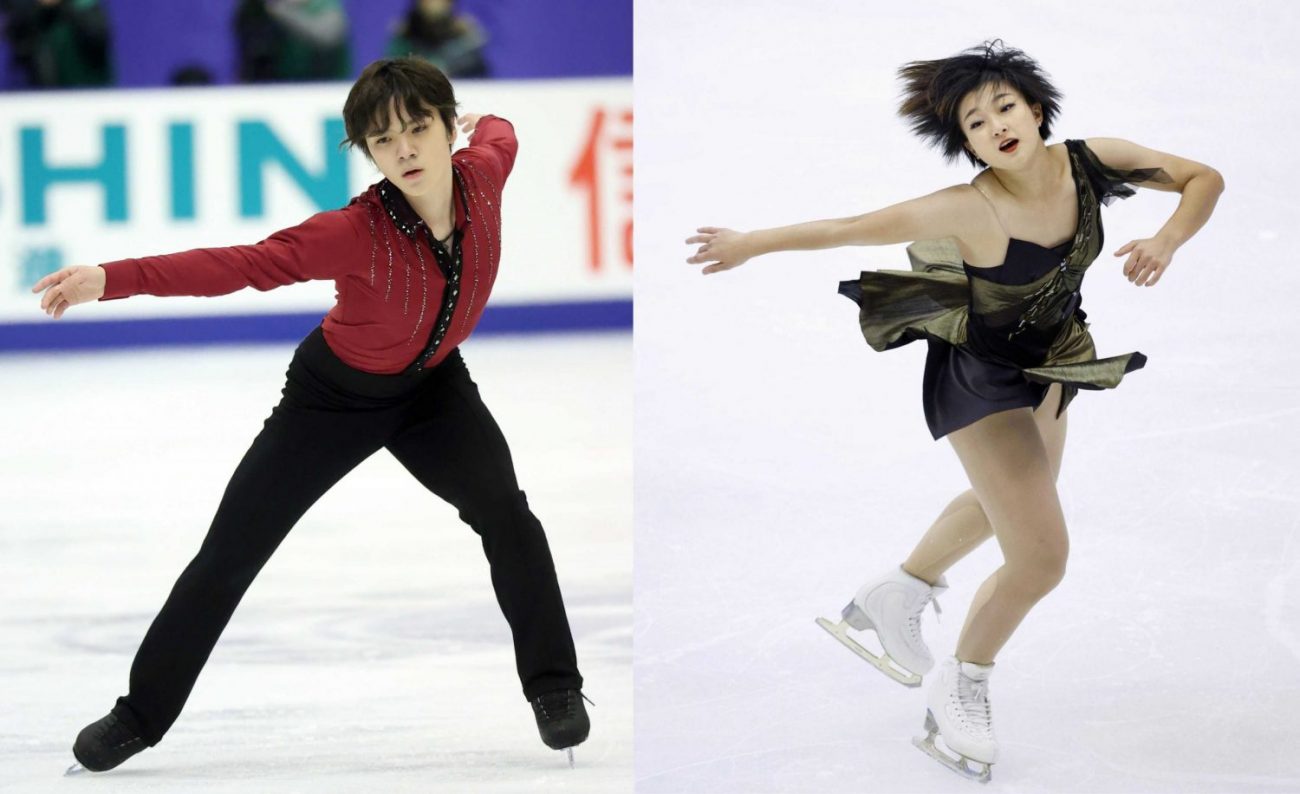 The start of the new skating season became official with the release of the Grand Prix Series assignments by the International Skating Union on Wednesday, June 28.
This campaign will be marked by the addition of some new names, subtraction of old names, return of others and the absence again of Russian skaters.
For the second year in a row, Beijing Olympic champion Nathan Chen will skip the GP season while focusing on his studies at Yale University. Vincent Zhou, the 2021 world bronze medalist, will also bypass the circuit again to do the same at Brown University.
The 2023 season will see the return of the Cup of China for the first time since 2020. Meanwhile, Grand Prix Espoo in Finland replaces the Cup of Russia for the second straight year.
Two-time world champion Shoma Uno will be skating close to home after being assigned to the Cup of China (November 10-12) and NHK Trophy (November 24-26). Uno will enter both events as the prohibitive favorite. He will be joined by compatriots Kazuki Tomono and Sota Yamamoto in Chongqing, where European champion Adam Siao Him Fa of France is also set to compete.
In Osaka, Uno will see fellow Beijing Olympic medalist Yuma Kagiyama in the lineup, along with Italy's Daniel Grassl and American Camden Pulkinen.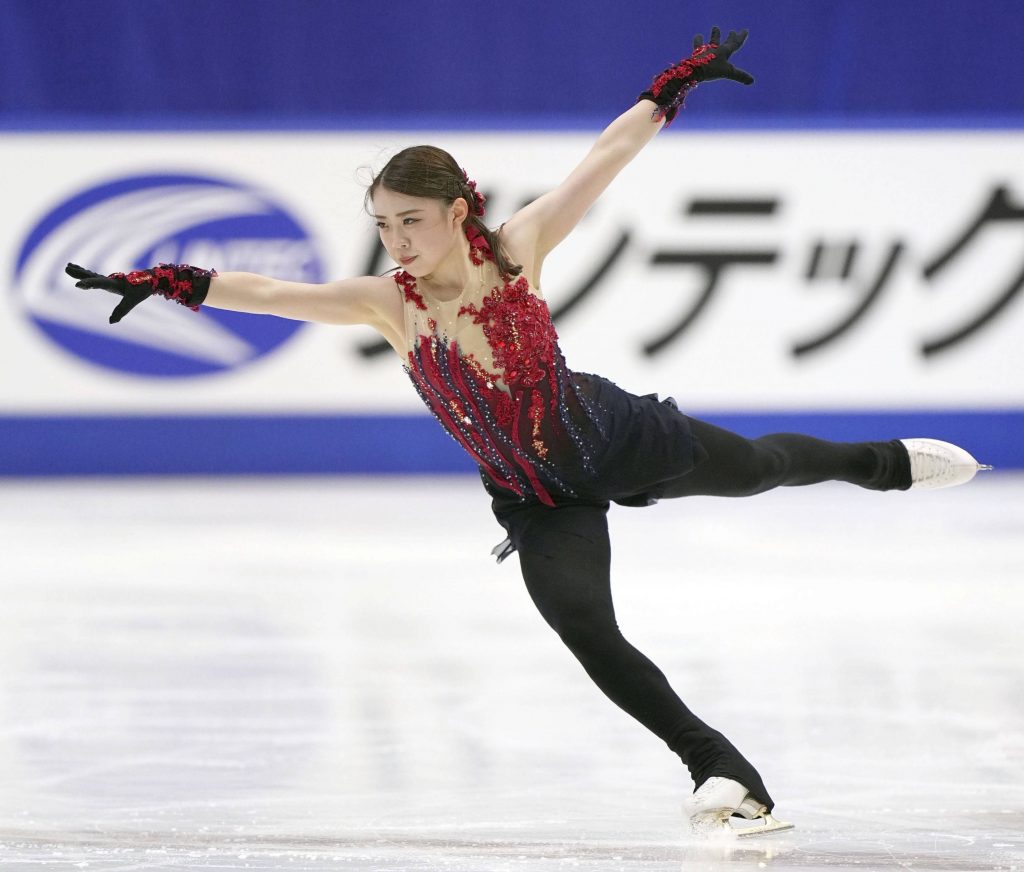 Kihira and Watanabe to Join Sakamoto at Skate Canada
Double world champion Kaori Sakamoto will start her GP campaign at Skate Canada (October 27-29) and then skate at Grand Prix Espoo (November 17-19). Two-time Japan titlist Rika Kihira and last season's Skate Canada winner Rinka Watanabe are also entered in Vancouver, British Columbia.
The 2022 season's GP Final winner Mai Mihara has drawn the Cup of China and the NHK Trophy. Mihara will be challenged in China by a lineup that includes Watanabe and Hana Yoshida, along with South Korea's Yelim Kim and American Bradie Tennell.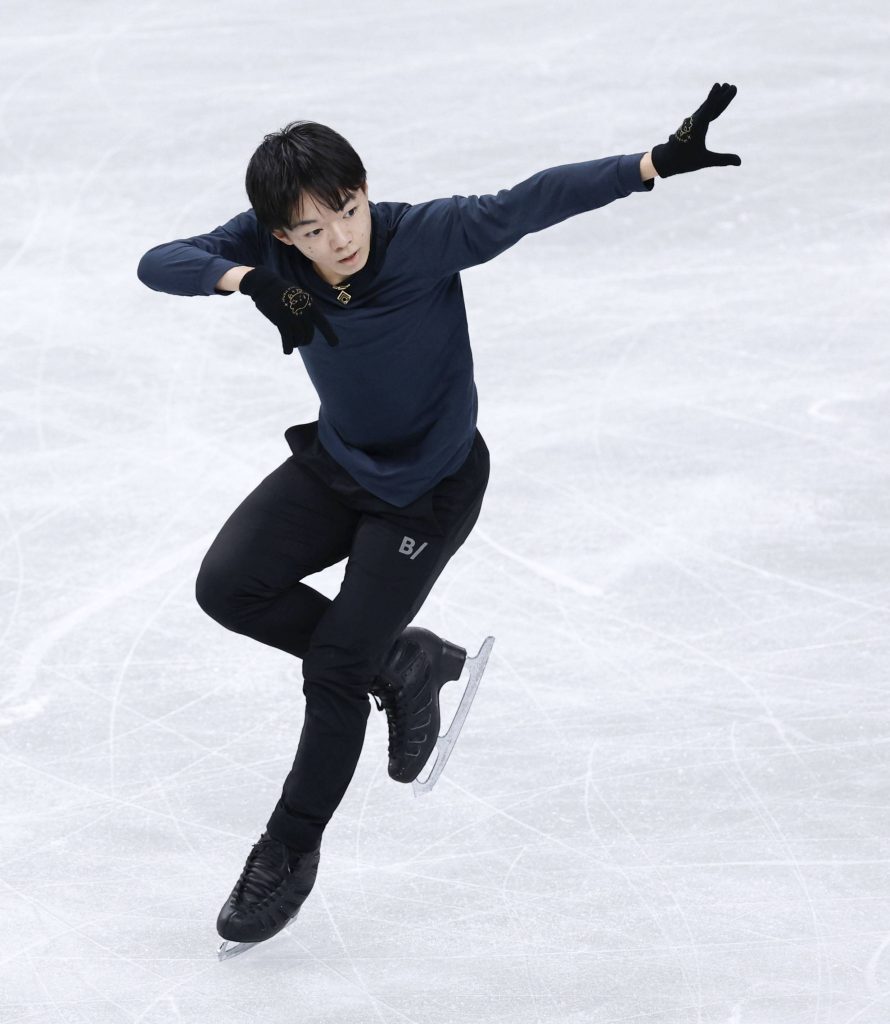 Kagiyama's Season Debut Set for Grand Prix de France
Kagiyama, who missed the 2022 GP season due to an ankle injury, will pull on the boots for the first time at the Grand Prix de France (November 3-5). Also skating in Angers will be Koshiro Shimada and Takeru Kataise. Kagiyama's prime competition will likely come from world bronze medalist Ilia Malinin of the United States and Siao Him Fa.
Kihira, who continues to try to overcome a serious ankle injury, has only received one assignment at this point, but could gain a second via the host spot at the NHK Trophy or as a replacement in case of an injury.
Hiwatashi Not Assigned to Grand Prix Series Events
With declining results in recent seasons, fan favorite Tomoki Hiwatashi did not receive a GP assignment for the first time in many years. Hiwatashi is in the International Selection Pool for the United States, however, which means he will get a Challenger Series event or a Senior B competition.
If Hiwatashi does well in the Challenger or Senior B, he could still pick up a GP assignment later in the season.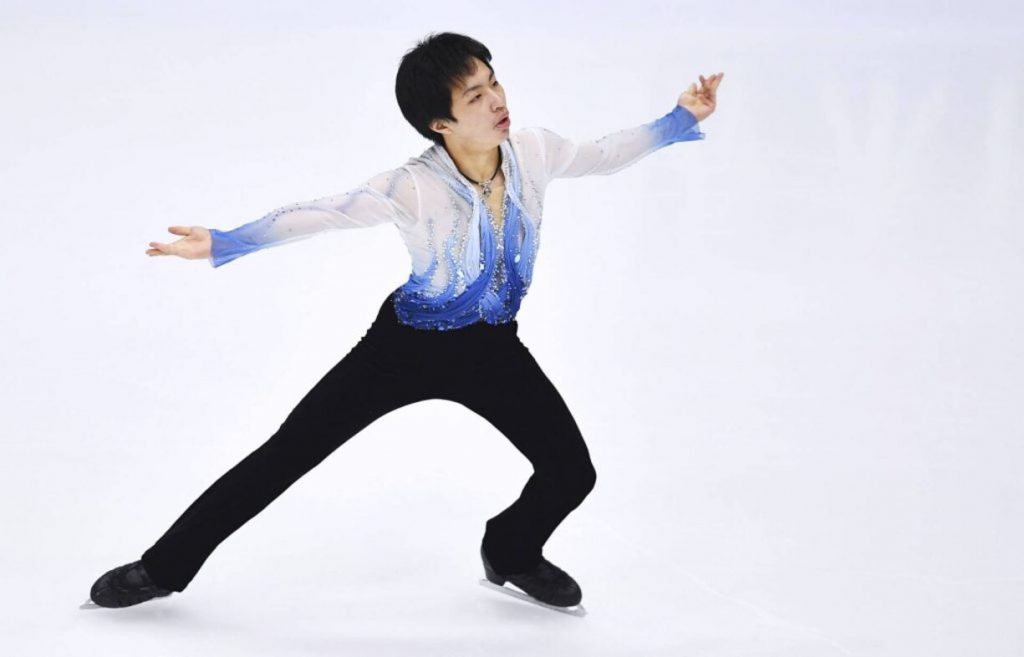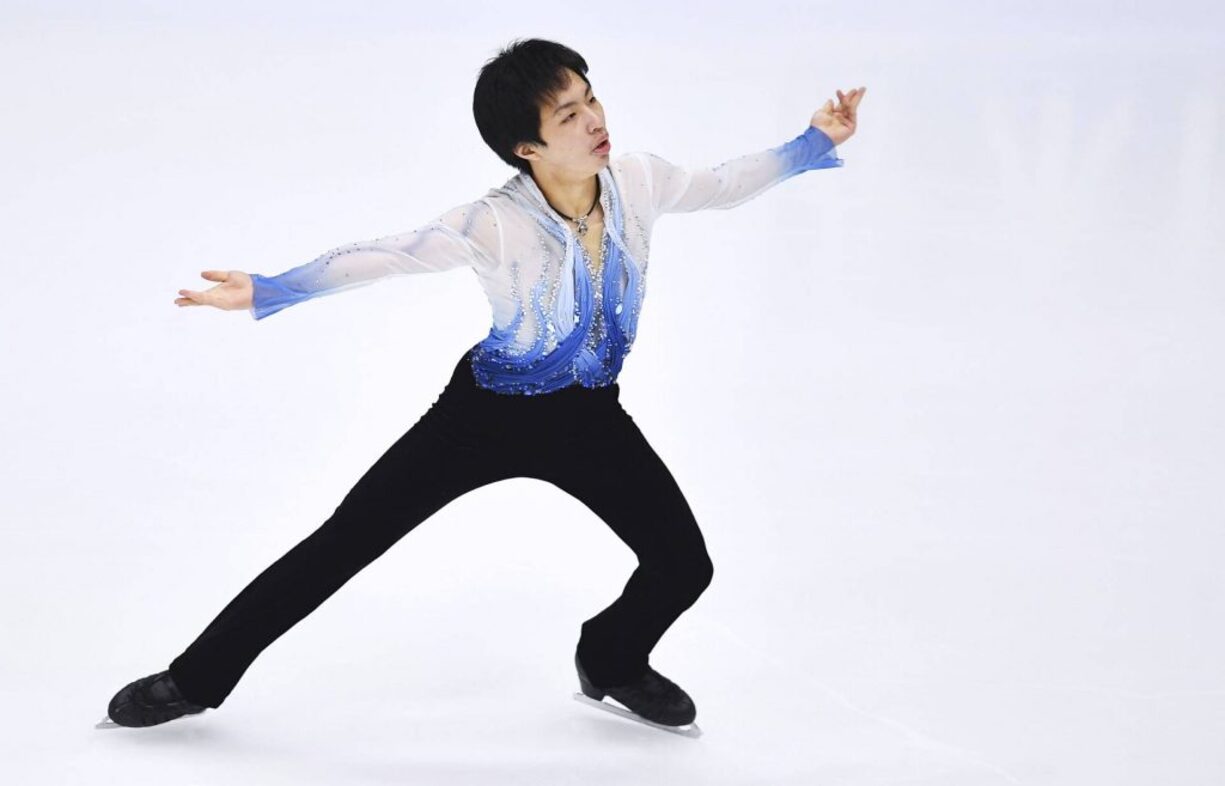 Additional Assignments for Skaters 
World junior champion Kao Miura will vie for honors at Skate Canada against teammates Tomono and Yamamoto, as well as world silver medalist Jun Hwan Cha of South Korea. Miura's second GP will be in Finland where he will find Shimada and Shun Sato, along with Cha in the field.
Japan will be sending the young trio of Mone Chiba, Mana Kawabe and Yoshida to the season-opening Skate America (October 20-22). Also slated to compete in Allen, Texas, are world bronze medalist Loena Hendrickx of Belgium, US champion Isabeau Levito and South Korea's Young You.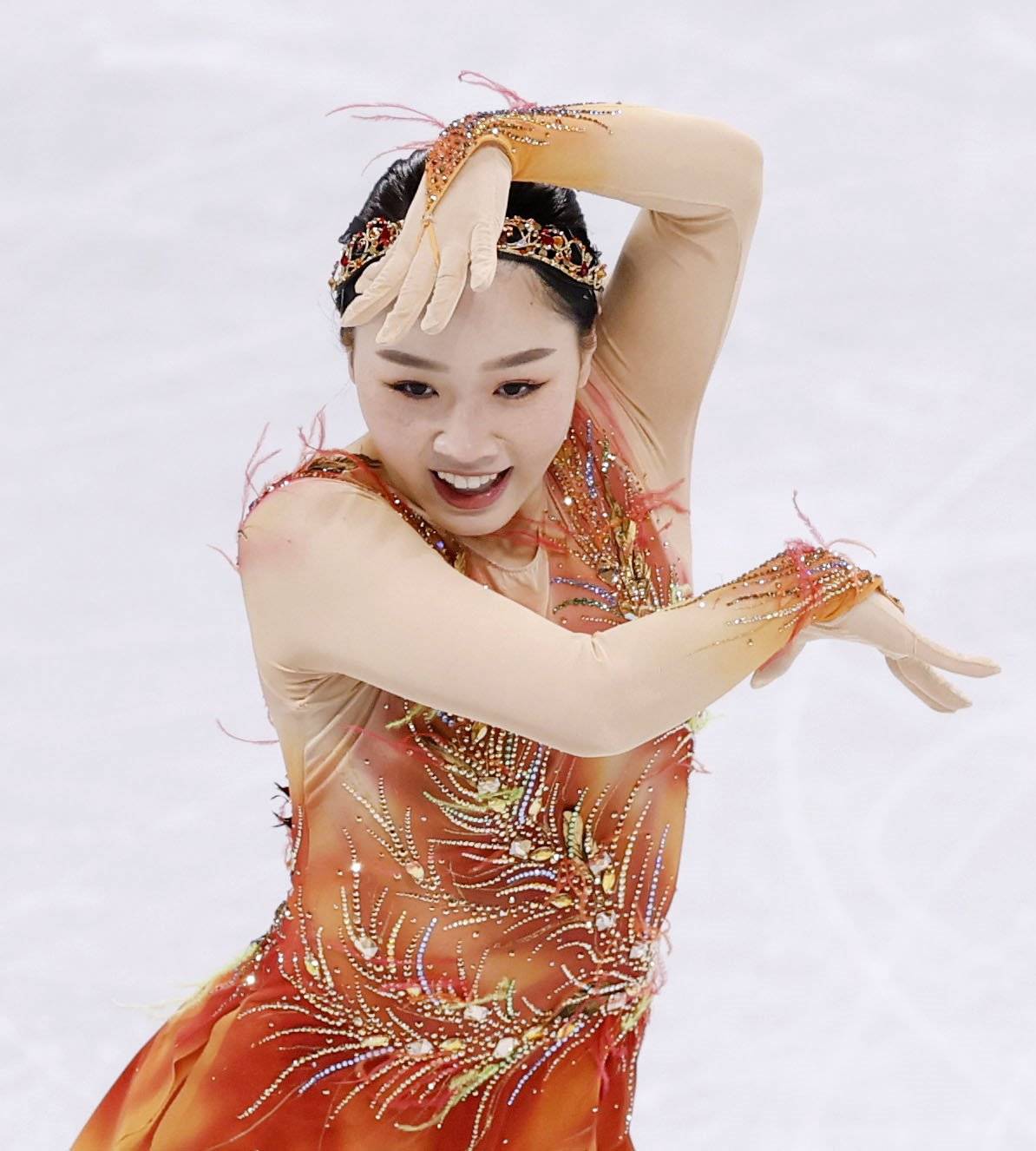 Wakaba Higuchi, who sat out the last season, returns to GP competition at the Grand Prix de France and the NHK Trophy. Higuchi will face a formidable field in France with world silver medalist Haein Lee of South Korea, Levito, Chiba and Rion Sumiyoshi all confirmed to compete.
Sumiyoshi's second GP will be in Finland, along with Kawabe and Sakamoto.
World junior bronze medalist Nozomu Yoshioka and former Japan junior champion Tatsuya Tsuboi are both slotted in for one assignment (Skate America) at this point.
World pairs champions Riku Miura and Ryuichi Kihara, who are based in Oakville, Ontario, will bookend the GP series with appearances at Skate America and the NHK Trophy.
Ice dancers Misato Komatsubara and Tim Koleto have been tapped for the NHK Trophy in a roster that will include world silver medalists Charlene Guignard and Marco Fabbri of Italy.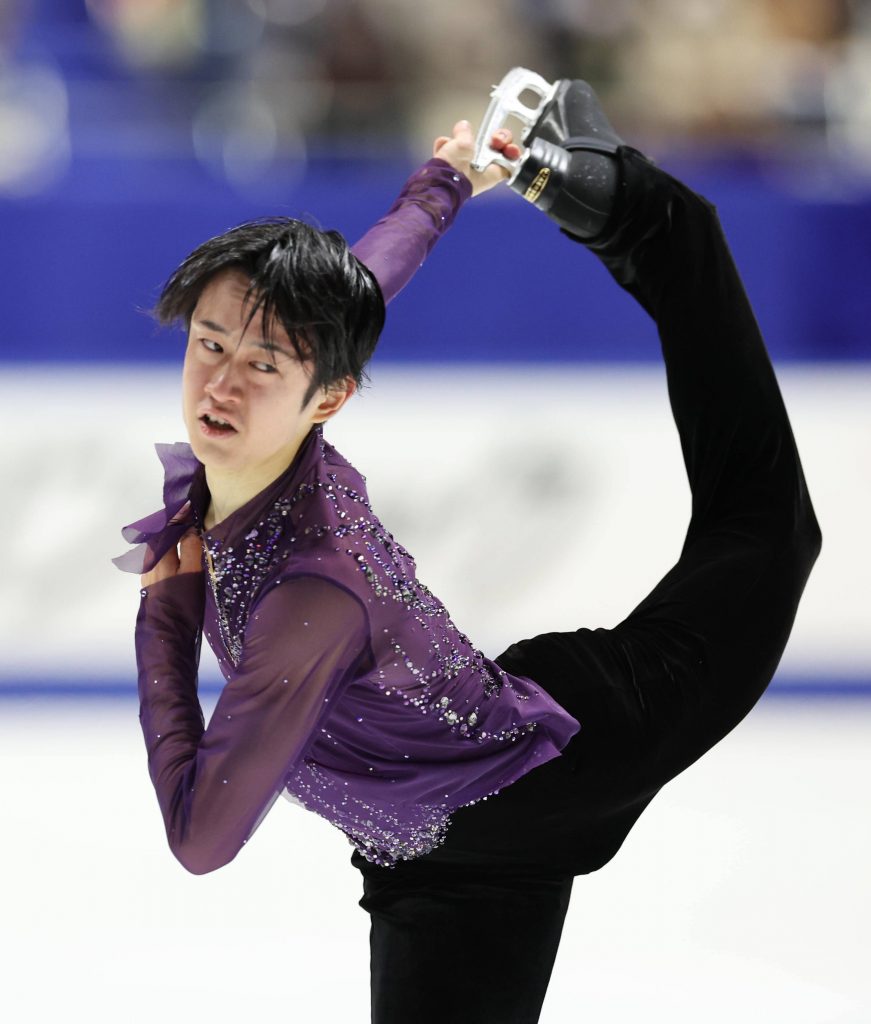 Wilson Inspires Yamamoto with New Work
Legendary choreographer David Wilson recently created a new short program for Yamamoto after finishing duties with "Fantasy on Ice." After working with several skaters in Funabashi, Chiba Prefecture, Wilson traveled to Nagoya to collaborate with Yamamoto.
The new program Wilson arranged for Yamamoto is entitled "Chameleon." In an interview with NTV, that was translated into English and posted on fs-gossips.com, Yamamoto talked about his respect for Wilson.
"I usually listen to a lot of music and choose the songs myself for my programs, but I entrusted everything to David because I believed he would create something amazing," Yamamoto was quoted as saying.
"When I received the music, I thought it was a song that I wouldn't choose for myself, something that didn't feel like me, but the challenging nature of it made the choreography fresh and enjoyable. I want to show the 'New Sota.' "
Russian Grand Prix Series Set
With Russian skaters continuing to be banned from international competitions by the ISU due to the ongoing war in Ukraine, the Figure Skating Federation of Russia has confirmed plans for a second consecutive season of domestic Grand Prix competitions.
The schedule for the series of six events is as follows:
Ufa – October 13-16; Omsk – October 20-23; Krasnoyarsk – October 27-30; Kazan – November 10-13; Samara – November 17-20; Moscow – November 24-27.
The Russian federation has announced that the Grand Prix Final would be held in Moscow in March.

Author: Jack Gallagher
The author is a veteran sports journalist and one of the world's foremost figure skating experts. Find articles and podcasts by Jack on his author page, and find him on Twitter @sportsjapan.