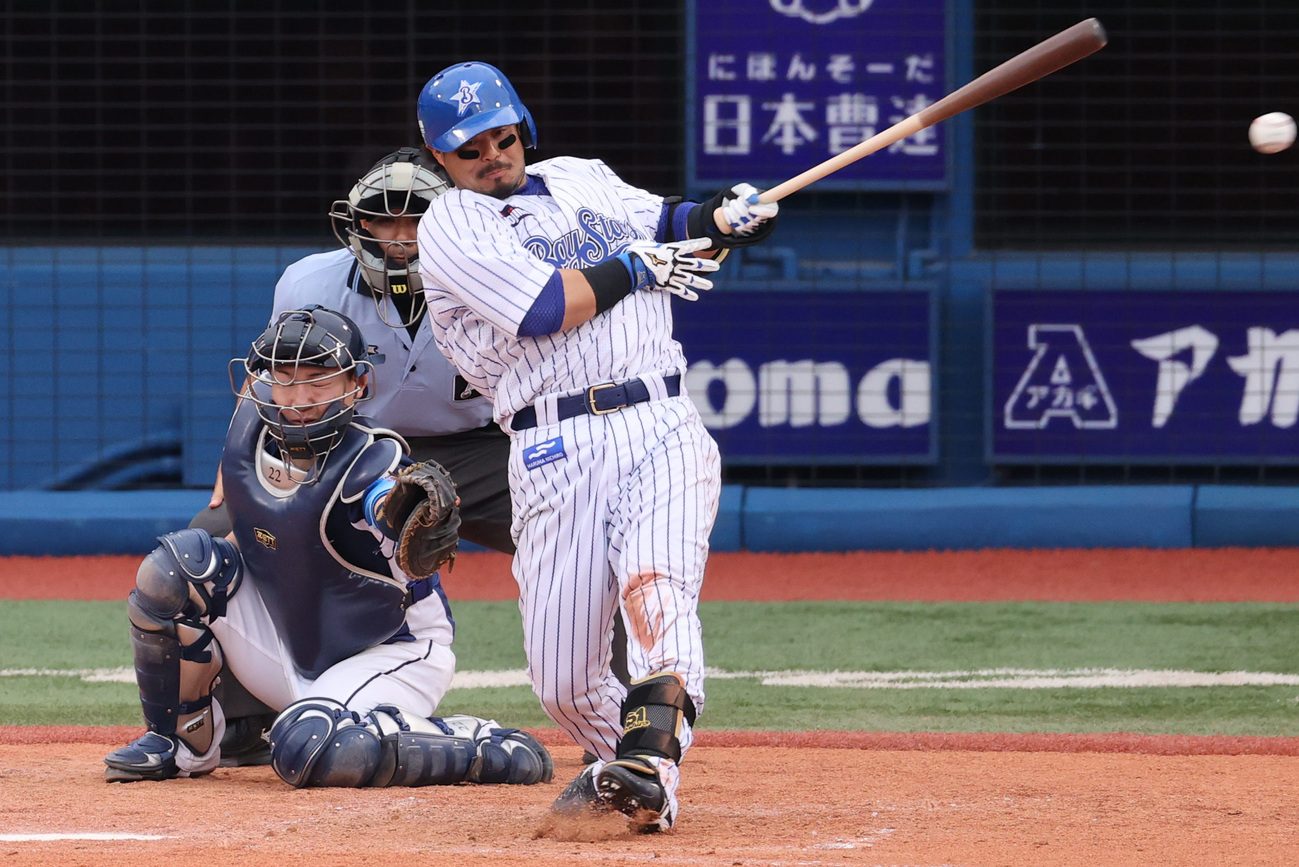 In his first NPB season appearing in more than 100 games, Toshiro Miyazaki had a .291 batting average in 2016.

It was a sign of things to come for the Yokohama DeNA BayStars third baseman.

Miyazaki owns a .305 career batting average through Wednesday, July 5. The Saga Prefecture native, who made his NPB debut in 2013, was the Central League batting champion in 2017 with a career-best .323 average. He hit at a .318 clip the next season, followed by a .283 average in 2018.

After that, Miyazaki finished with .301, .301 and .300 averages in 2020, 2021 and '22.

In 2023, the 34-year-old is having by far his best season as a hitter. He leads the Central League with a .362 average through Wednesday. Hiroshima Carp outfielder Ryoma Nishikawa is second (.332), followed by Yomiuri Giants infielder Kazuma Okamoto (.318).

In the Pacific League, Orix Buffaloes catcher Yuma Tongu is the top hitter (.335). Fukuoka SoftBank Hawks outfielder Akira Nakamura is second at .301.

The batting averages written above reminded me of a famous observation from MLB Hall of Famer Ted Williams: "Baseball is the only field of endeavor where a man can succeed three times out of ten and be considered a good performer."

Indeed, Williams' comments highlight the fact that being a successful professional baseball hitter is an extremely difficult task.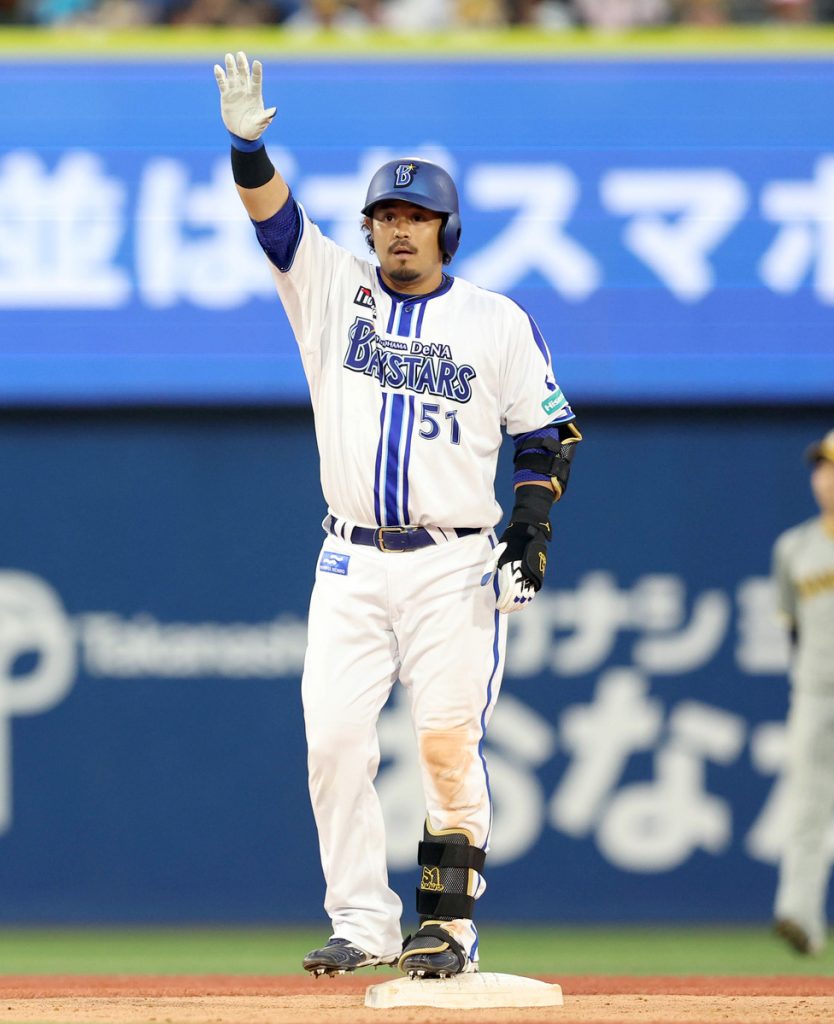 More Words of Wisdom on Hitting
In his delightful 1996 book The Wisdom of Old-Time Baseball: Common Sense and Uncommon Genius from 101 Baseball Greats, Dr Criswell Freeman compiled quotes about a slew of different topics related to the sport. His book includes a short chapter about hitting.
The short passages that I jotted down while preparing to write this column underscore the point that Miyazaki is in the midst of an excellent career as a hitter.

He hits for average. And he puts the ball in play (only 328 strikeouts in 3,908 career plate appearances).

Critics would also point out that he doesn't walk very much (only 274 times to date). But year after year, his overall offensive contributions are significant for the BayStars, including eight straight seasons with 10 or more home runs.

"Nothing will stop a hitter as quickly as fear and tension at the plate," renowned hitting coach Charley Lau, who worked for five American League clubs from 1969-83 in that capacity, was quoted as saying in Freeman's book.

In the batter's box, Miyazaki appears relaxed while exhibiting laser-sharp focus.

As noted in the book, Babe Ruth, Major League Baseball's first superstar power hitter, once remarked, "Don't swing at 'almost strikes.' "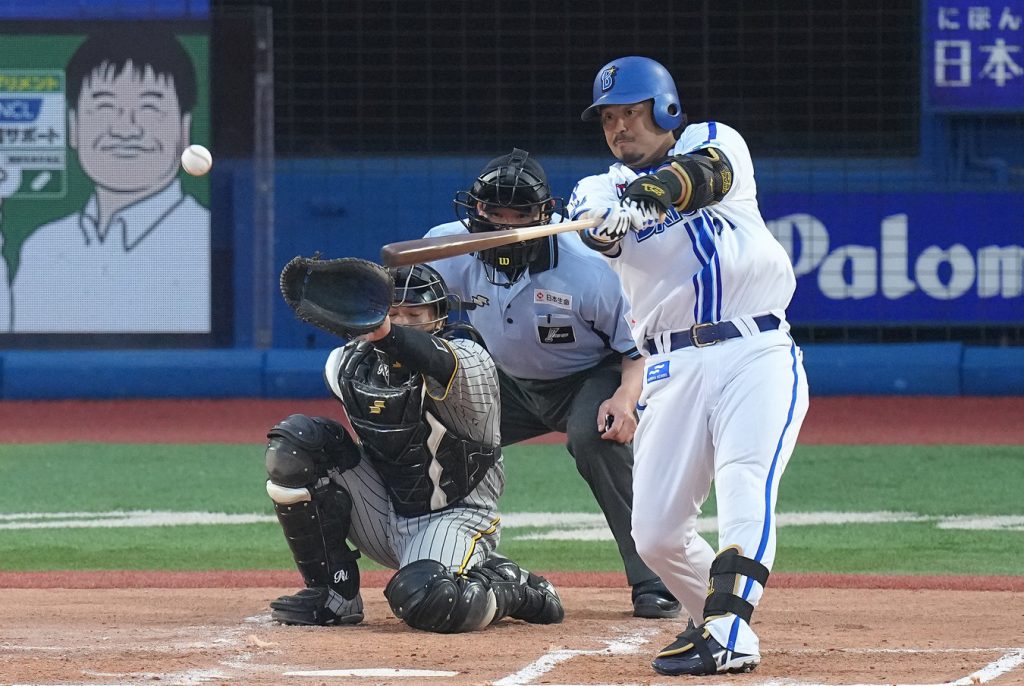 Toshiro Miyazaki: A Disciplined Hitter
Based on his overall body of work in his 1,023 career games through Wednesday, Miyazaki has shown again and again that he's a disciplined hitter.

In introducing his selected compilation of hitting quotes for the book's 10th chapter, Freeman wrote: "Hitting is a mysterious skill. It requires quickness, strength, vision, courage and sound judgment, yet all of these, taken together, cannot guarantee greatness. What makes a Babe Ruth or a Henry Aaron? Man speculates, but only God can be certain.

"Many have tried to unravel the riddle. Stan Musial said, 'The secret of hitting is physical relaxation and mental concentration.' "

Former New York Yankees teammates Yogi Berra and Bobby Brown also appear in Freeman's book with memorable quotes about hitting.

Berra: "You can't think and hit at the same time."

It's considered a classic Yogi-ism from a man of many famous expressions. (Here's another: "If you don't know where you're going, be careful. You might get there.")
Brown, who became a cardiologist and the AL president after his Yankees career (1946-54): "The art of hitting is getting your pitch."

Hitting, of course, needs to be viewed not as a solitary act, but as a part of a team's overall inning, game or season.

And when Miyazaki stepped into the batter's box in the first inning on Wednesday with two outs, he delivered a run-scoring single. The BayStars led 2-0 after the first inning against the visiting Tokyo Yakult Swallows, but lost 5-4 in 12 innings.

"There was a runner in scoring position, so I [batted] aggressively," Miyazaki was quoted as saying by Nikkan Sports.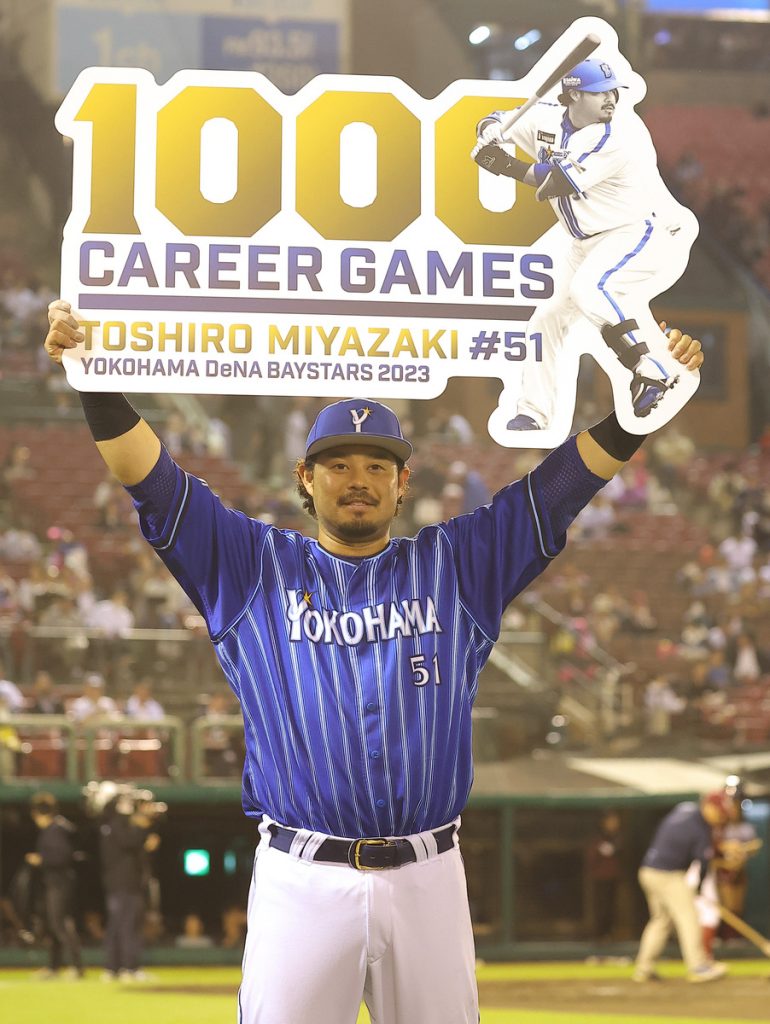 A Hitter's Success
This season, Miyazaki is hitting .444 against the Swallows (in nine games) and .486 against the Hanshin Tigers (10 games). Put together, it's a giant reminder of what he's capable of doing with a bat in his hands.

"I'm just trying to help the team somehow," Miyazaki said in June, according to The Hochi Shimbun.

He added, "I'm trying my best to do what I can do for the team."
In October 2021, Miyazaki signed a six-year contract with the BayStars, likely the final contract of his pro career. The contractual agreement came at a time when he could've chosen to become a free agent and pursue more money with another team.

Instead, he expressed loyalty to the team that drafted him in 2012.

"I like the team and I am very happy to be able to play in front of the passionate fans," Miyazaki told a news conference, NHK reported, "[and] I want to win and share the joy with the fans."
He continued: "I told the team that I wanted to win a championship with this team."

The BayStars (39-32-2 through July 5) are in second place in the Central League, 2 1⁄2 games behind the Tigers (42-30-3).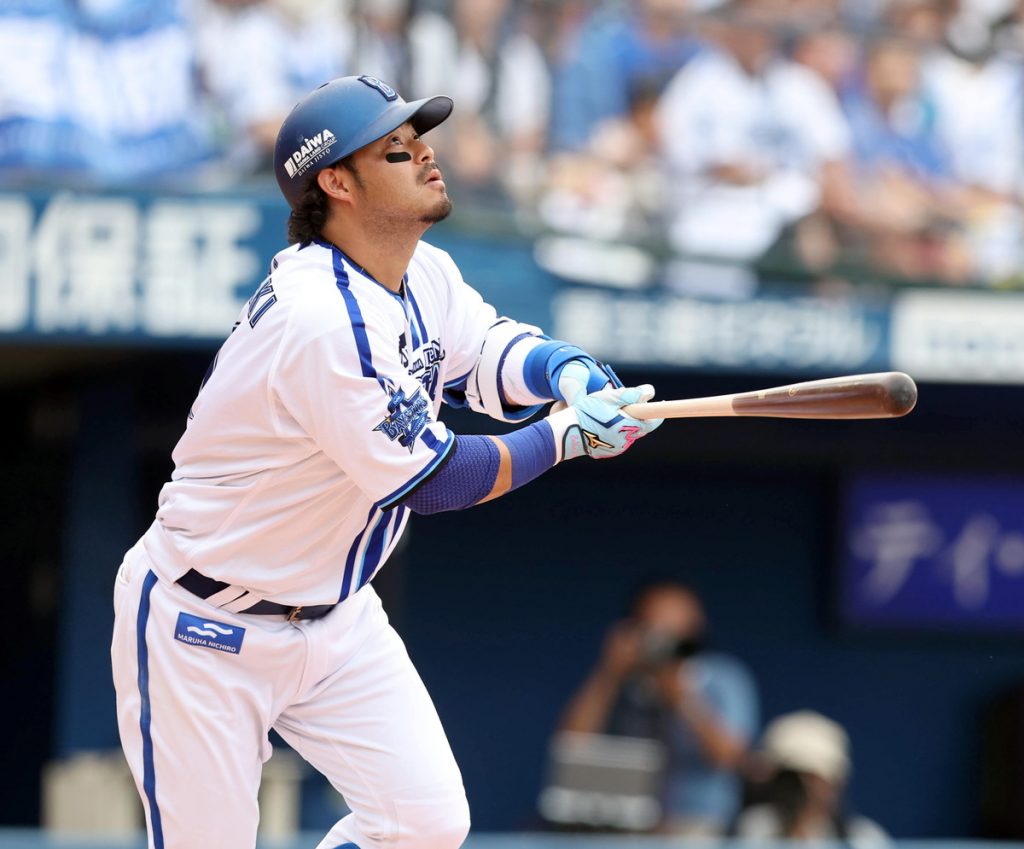 Miyazaki's Notable Traits as a Hitter
In a feature published by Full Count, a Japanese-language baseball website, in May, former NPB player Tetsuya Iida was asked for his impression of Miyazaki's skills as a batter.

Iida, who played for the Swallows (1987-2004) and Tohoku Rakuten Golden Eagles (2005-06) before spending more than a decade as an NPB coach, remarked that Miyazaki brings a skillful surgeon's precision to his batting. For Miyazaki, it's not all about brute strength or powerful swings, according to Iida.

"He uses his bat softly," Iida said, according to Full Count, "not with a clank, clank, clank, but with a whirr, whirr, whirr."
What else stands out about Miyazaki's hitting prowess?

Hawks outfielder Kensuke Kondo, a career .305 hitter, and retired legend Ichiro Suzuki, who had a .311 batting average in 19 MLB seasons and a .353 average in nine NPB seasons before that, share some common traits with Miyazaki, Iida said.

Miyazaki, Kondo, and Ichiro all have good bat control," Iida observed, according to Full Count. "Bat control is the mark of a hitter whose rate of success remains unbroken."
In mid-April, BayStars manager Daisuke Miura said Miyazaki, who was selected by fans to represent the CL in the NPB All-Star Games (July 19 and 20), is a key cog in the team's offense.

"I can always count on him," Miura said on April 18 of his star hitter, who had a 13-game hitting streak at the time, according to Yahoo Japan. "He's a big part of our team. Miyazaki's dedication has been a big part of our success."

Author: Ed Odeven
Find Ed on JAPAN Forward's dedicated website, SportsLook. Follow his [Japan Sports Notebook] on Sundays, [Odds and Evens] during the week, and Twitter @ed_odeven.