Newly promoted komusubi Ichinojo will be aiming to challenge Mongolian compatriot Terunofuji for the top prize when the Autumn Grand Sumo Tournament begins on Sunday, September 11 at Tokyo's Ryogoku Kokugikan.
Fighting as a No. 2 maegashira, Ichinojo won his first-ever championship at the Nagoya tournament in July. For that win the Japan Sumo Association rewarded the 192-cm, 211-kg Mongolian with promotion to sumo's elite sanyaku ranks.
Few predicted that Ichinojo would be the winner of the Nagoya tournament. He waited eight long years for his first title and his breakthrough win was an encouraging sign to other wrestlers who have yet to lift the Emperor's Cup.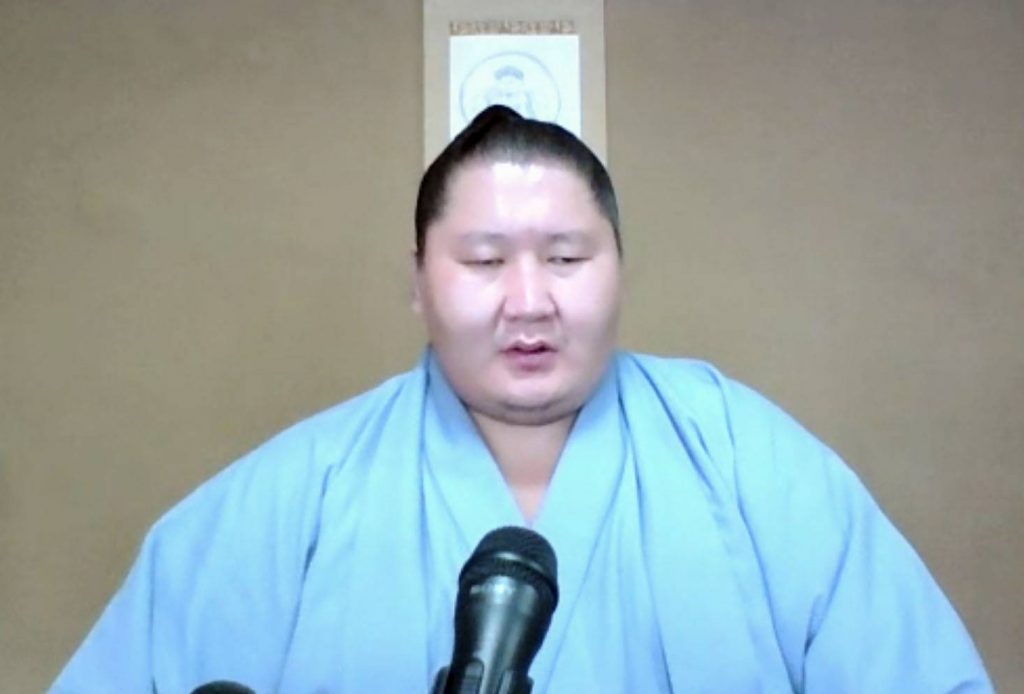 Grand champion Terunofuji will be looking for his eighth grand tournament title and his first since May. The lone yokozuna looked set to claim the title in Nagoya but losses to ozeki Shodai and Ichinojo on the final two days derailed those plans.
Terunofuji finished at 11-4 last time out while Ichinojo, who sat out the May tourney when COVID-19 infections hit his stable, went one better at 12-3.
"Terunofuji is still the man to beat," said NHK sumo announcer Murray Johnson. "Maybe he's lost his edge a little bit but he's still the man to beat, and it's up to the ozeki wrestlers to challenge him."

Outlook for Ozeki Trio
The September tournament will see three wrestlers at sekiwake, sumo's third-highest rank, and three at komusubi, one rung below. That's an alignment sumo hasn't seen in 23 years.
Meanwhile, two of the three ozeki wrestlers will be looking to build on strong results in the previous tournament.
Takakeisho went an impressive 11-5 in July's Nagoya tourney, including a final-day win over Terunofuji. He lines up on the more prestigious east side of the rankings for the September meet.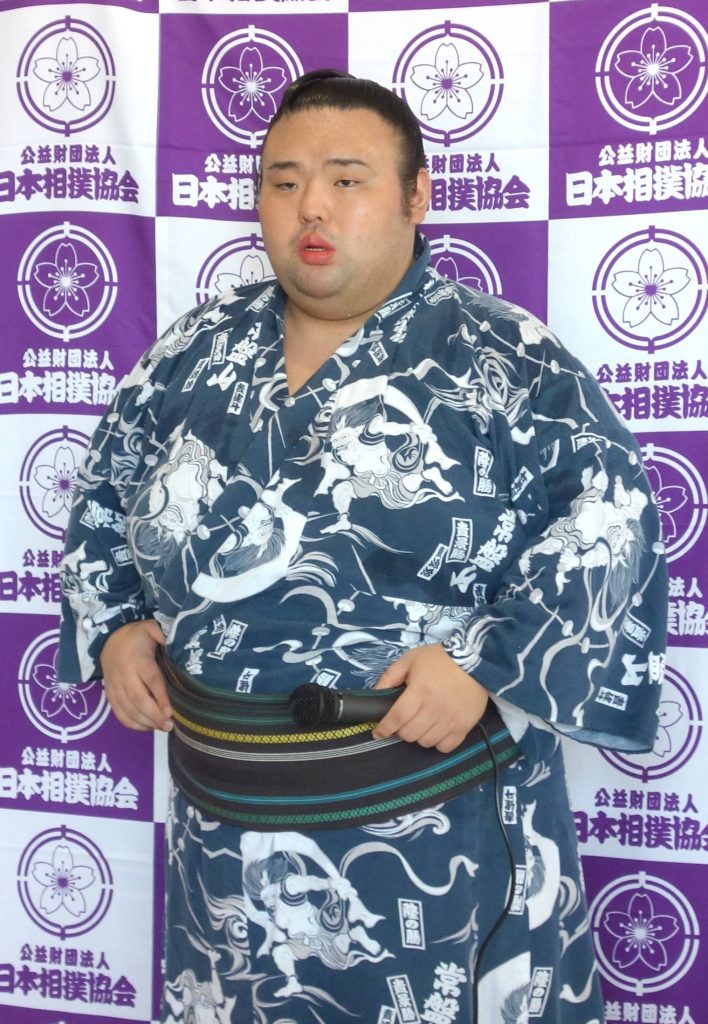 Shodai got off to a lackluster 1-4 start in the previous tournament where he needed a winning record to maintain his ozeki status.
He produced a stellar 9-1 record after that, easily ensuring he held on to the second-highest rank.
Both Takakeisho and Shodai are capable of challenging for the title this time out but need to get off to good starts.
The other ozeki, Mitakeumi, was among a large group of wrestlers forced to pull out of the Nagoya tournament after COVID-19 infections at their stables.
Mitakeumi has had only one winning tournament (March, 11-4) since he won the January title. He'll be aiming to get back to winning ways at Ryogoku.
Mitakeumi maintained his ozeki status despite a 2-5-8 record in the last tournament when he was a kadoban wrestler, meaning he needed a winning record to maintain his rank.
But because he pulled out of the Nagoya meet due to a COVID infection at his stable, sumo officials gave him a break.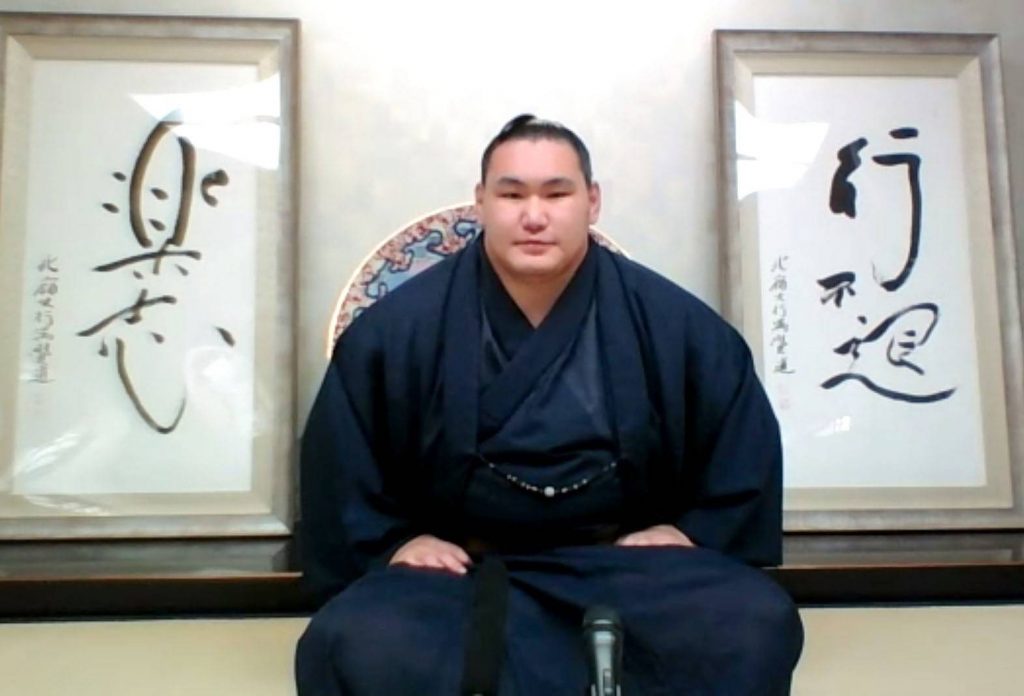 Other Grapplers to Keep an Eye On
A potential dark horse in the Autumn meet is Mongolian Hoshoryu. The nephew of former yokozuna Asashoryu has moved up to the sekiwake rank after going 9-6 last time out.
Wakatakakage, also a sekiwake, will be aiming to improve on a disappointing 8-7 record in the last tournament. The Arashio stable wrestler won the March tournament at 12-3 but hasn't lived up to the expectations since.
The other sekiwake is Daieisho, who has established a reputation in recent tournaments as a giant killer. Daieisho had beaten Terunofuji in two straight tournaments prior to the Nagoya meet where he lost to the yokozuna on Day 12.
But the winner of the January 2021 tournament is capable of going all the way and will be worth keeping an eye on if he goes on a roll.
Abi and Mongolian Kiribayama join Ichinojo as the other two komusubi wrestlers in the rankings.
The Nagoya meet was hampered with a series of withdrawals due to COVID-19. With cases trending downward in Japan, sumo officials are hoping there will be fewer interruptions at the Tokyo meet.
Former komusubi Ryuden returns to the elite division after a three-month suspension in June 2021 for breaking coronavirus rules. He captured his second juryo championship in three tournaments in July and will be ranked as a No. 12 maegashira.

Author: Jim Armstrong
The author is a longtime journalist who has covered sports in Japan for more than 25 years. You can find his articles here.