Japan Claims Bronze for Nation's First Olympic Team Skating Medal
Strong performances by Kaori Sakamoto in the women's free skate and Riku Miura and Ryuichi Kihara in the pairs free skate secured the historic medal.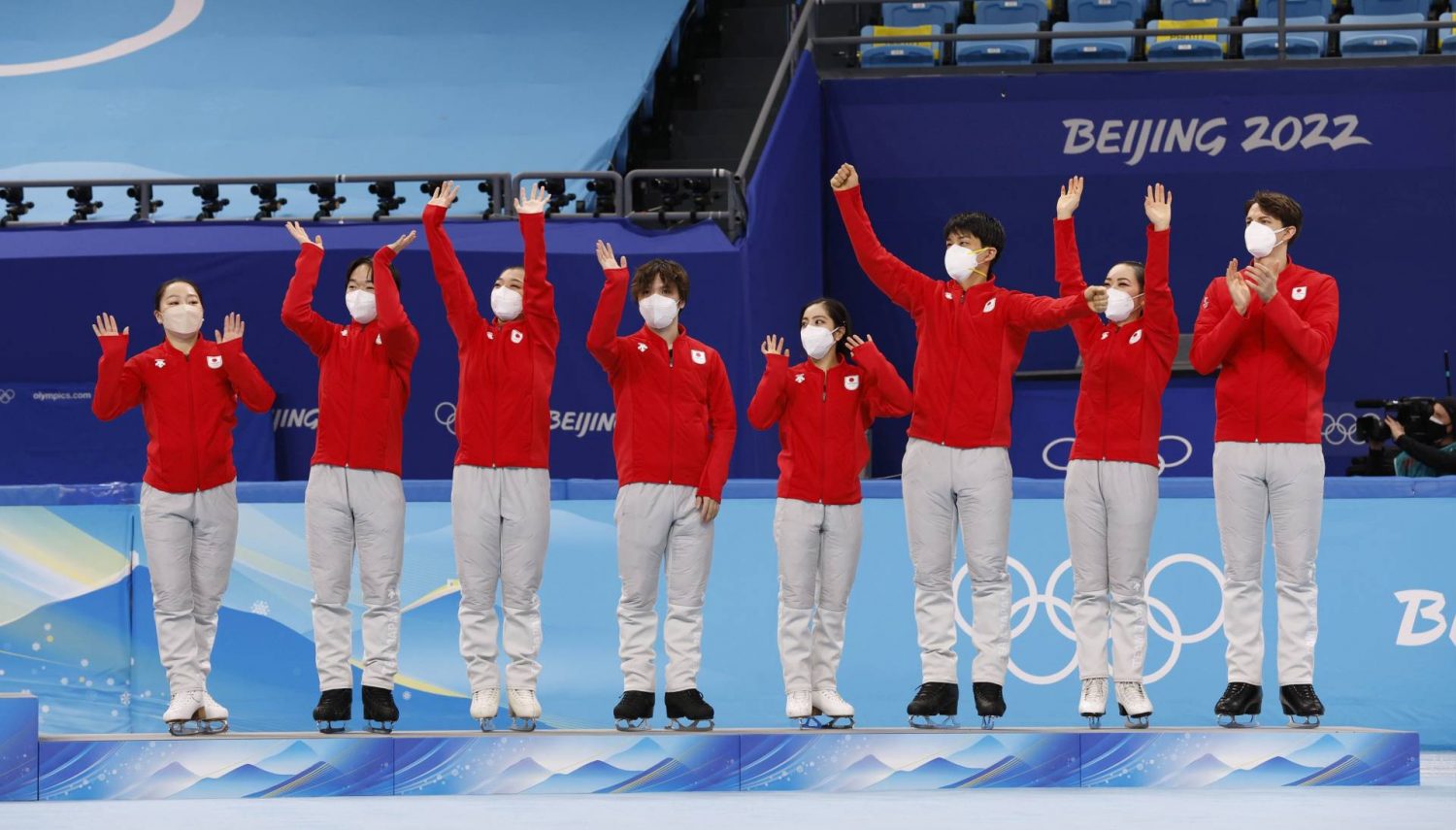 It was an historic day for Japanese skating on Monday, February 7 as the nation claimed its first medal ever in the Olympic team figure skating event at Capital Indoor Stadium in Beijing.
Spurred on by strong performances from Kaori Sakamoto in the women's free skate and Riku Miura and Ryuichi Kihara in the pairs free skate, Japan earned the bronze medal with a total of 63 points.
The Russian Olympic Committee won the gold with 74 points, while the United States took home the silver on 65. Canada was fourth with 53, while host China took fifth on 50.
Japan had finished fifth in the two previous editions of the Olympic team event in 2014 and 2018.
Sakamoto scored 148.66 to come in second behind the ROC's Kamila Valieva, who won the free skate with a big total of 178.92. Sakamoto's effort brought Japan nine points to top off its total.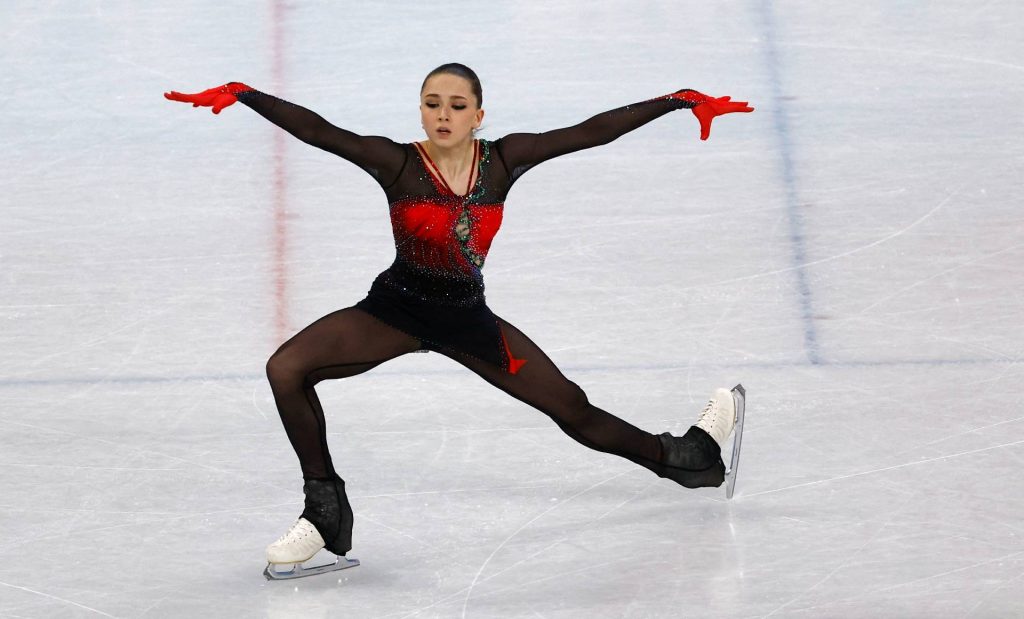 Valieva performed to "Bolero" and landed two quadruple jumps (salchow, toe loop) and seven triples. She fell late in the program on another quad toe loop, but that hardly mattered in another scintillating showing by the 15-year-old phenom, who received level fours on her spins and step sequence.
"It's been quite overwhelming," Valieva stated about her Olympic experience so far.
"I was very nervous, but I am just glad I was able to execute all of my elements well. We all did such a good job. I'm very proud of the team."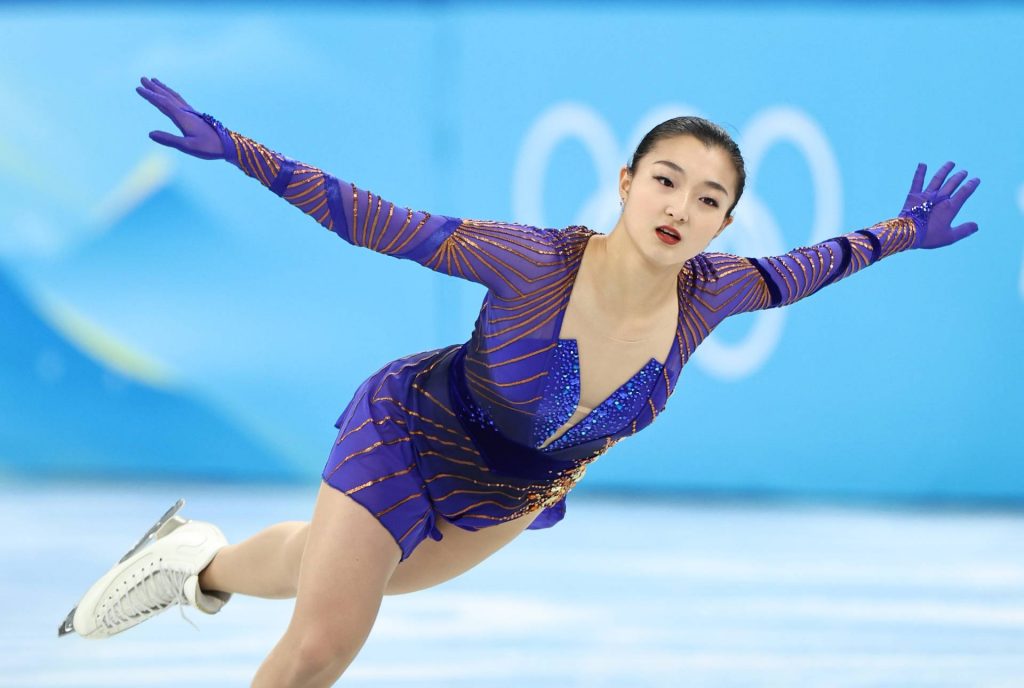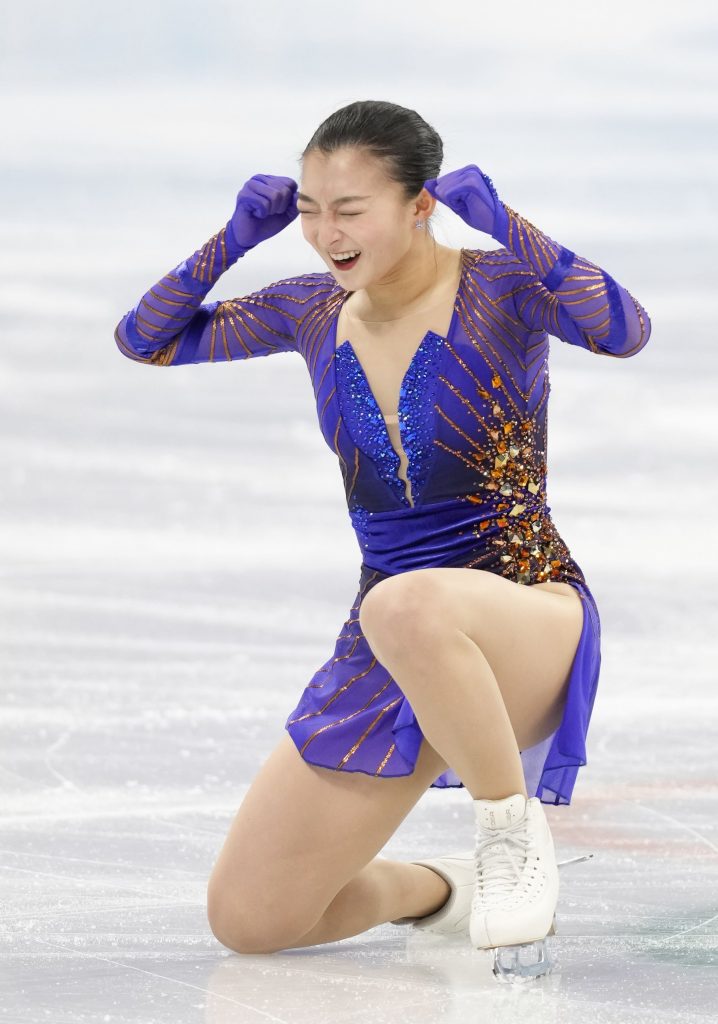 Sakamoto skated to "No More Fight Left in Me" and exhibited her usual consistency as she hit six clean triples. She earned level fours on her spins and a level three on her step sequence.
"The medal was clinched when I skated," Sakamoto commented. "I wanted to be a cool medalist, so I thought I would tighten it (my skating) with no mistakes. I'm so happy."
Miura and Kihara gave Japan nine points in the standings with a personal best of 139.60 points with their skate to "Woman." They finished second behind the ROC's Anastasia Mishina and Aleksandr Galliamov (145.20).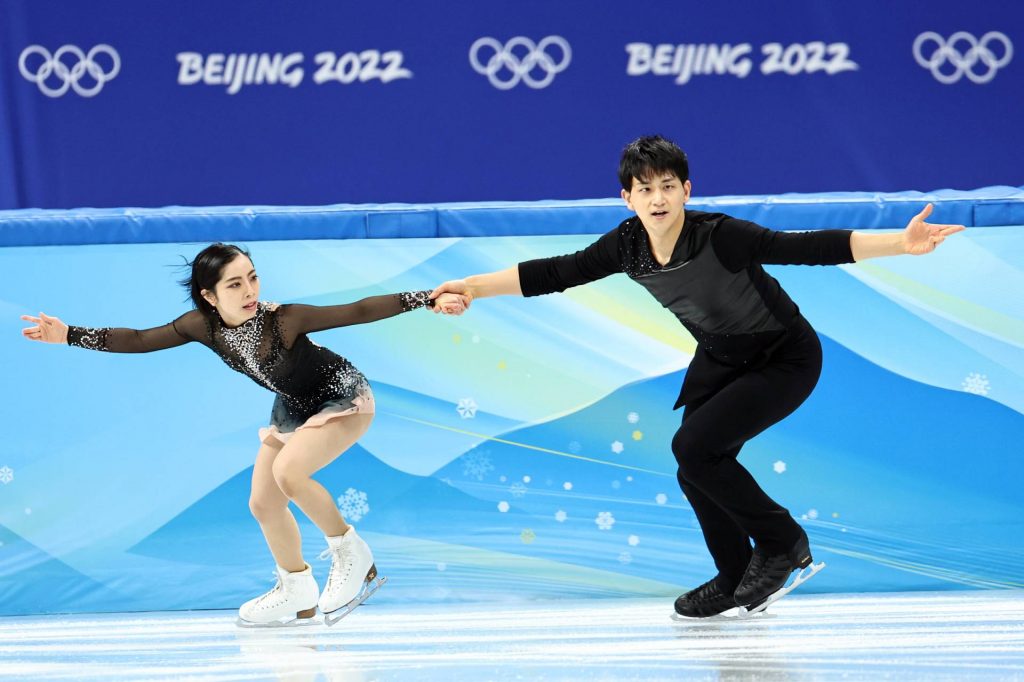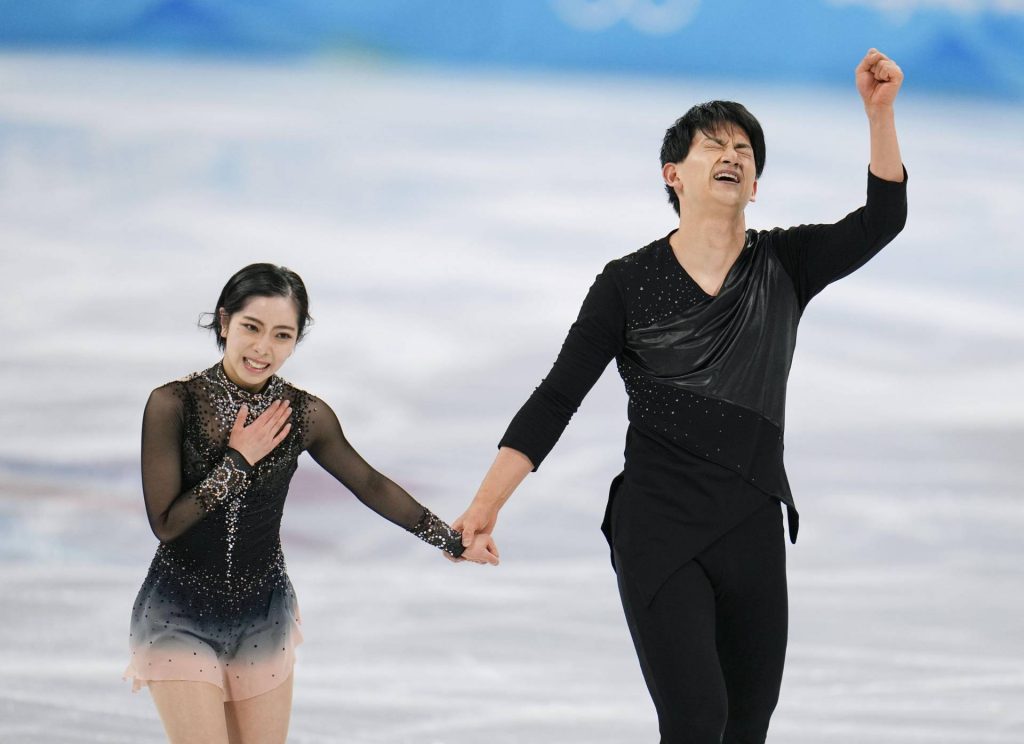 "I may not have been able to help much with the short program, but I'm glad we got nine points for the free," Kihara remarked. "We didn't make any mistakes today and this is our season's best. We're happy about that."
"I only wanted to help Japan even a little," Miura said. "I'm very surprised [to get a medal]. We had great support from our teammates. We knew we would try our best for them and give them our best performance."
Madison Chock and Evan Bates of the United States won the free dance with 129.07, edging out the ROC's world champions Victoria Sinitsina and Nikita Katsalapov (128.17).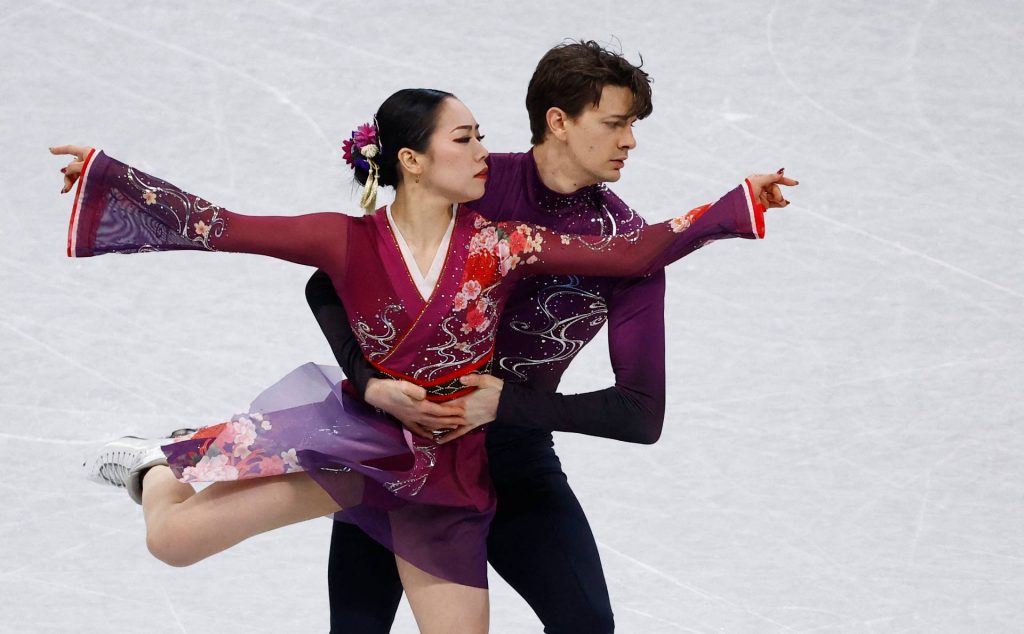 Misato Komatsubara and Tim Koleto added six points to the Japan tally with their free dance to the "Memoirs of a Geisha" soundtrack. The duo came in fifth with a score of 98.66.
The team atmosphere inspired both Komatsubara and Koleto, the married couple noted.
"The person who made this team event is a genius," Komatsubara stated. "Figure skating is an individual sport. It's so nice to feel team support and the experience we get together."
"We felt so inspired by the other skaters on Team Japan today and earlier in the team event, so I'm glad we were able to skate today and also in the rhythm dance with no major mistakes," Koleto commented.
Skating will continue on Tuesday with the men's short program. Yuzuru Hanyu is the two-time defending Olympic champion.
RELATED: FIGURE SKATING | Yuma Kagiyama Powers Japan Into Medal Position With Great Free Skate
Author: Jack Gallagher
The author is a veteran sports journalist and one of the world's foremost figure skating experts. Find articles and podcasts by Jack on his author page, here, and find him on Twitter @sportsjapan.