Yuzuru Hanyu Practices for First Time in Beijing; Vincent Zhou in Doubt After Positive Test
Hanyu trained to his free skate of "Heaven and Earth" during a 35-minute session in which he tried several times to land the elusive quadruple axel.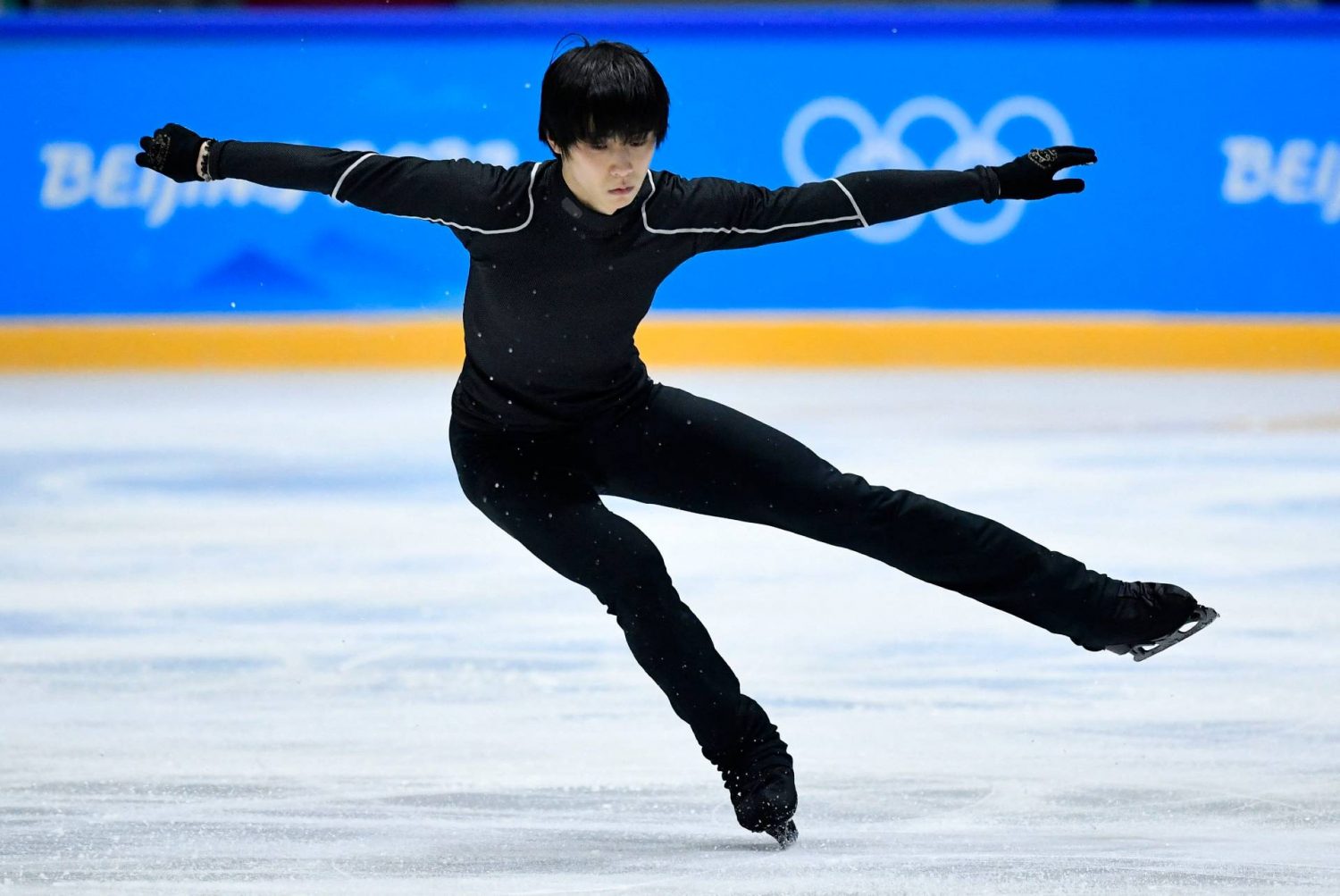 Two-time Olympic champion Yuzuru Hanyu made his first appearance on ice at the practice rink at Capital Indoor Stadium on Monday, February 7 in Beijing. Hanyu arrived in the Chinese capital on Sunday after deciding to train in Japan until the very last minute.
The men's short program is set for Tuesday morning, so Hanyu will have today's practice and another early tomorrow, before the competition begins. Hanyu trained to his free skate of "Heaven and Earth" during a 35-minute session in which he tried several times to land the elusive quadruple axel, but was unsuccessful. He repeatedly landed it with two feet.
"I was able to concentrate and practice," Hanyu stated. "I was able to adjust or check the feeling of the ice, but it was unexpectedly good for practice on the first day. The quad axel has not been successful yet. It is difficult, but it feels good. It floats well and it rotates well."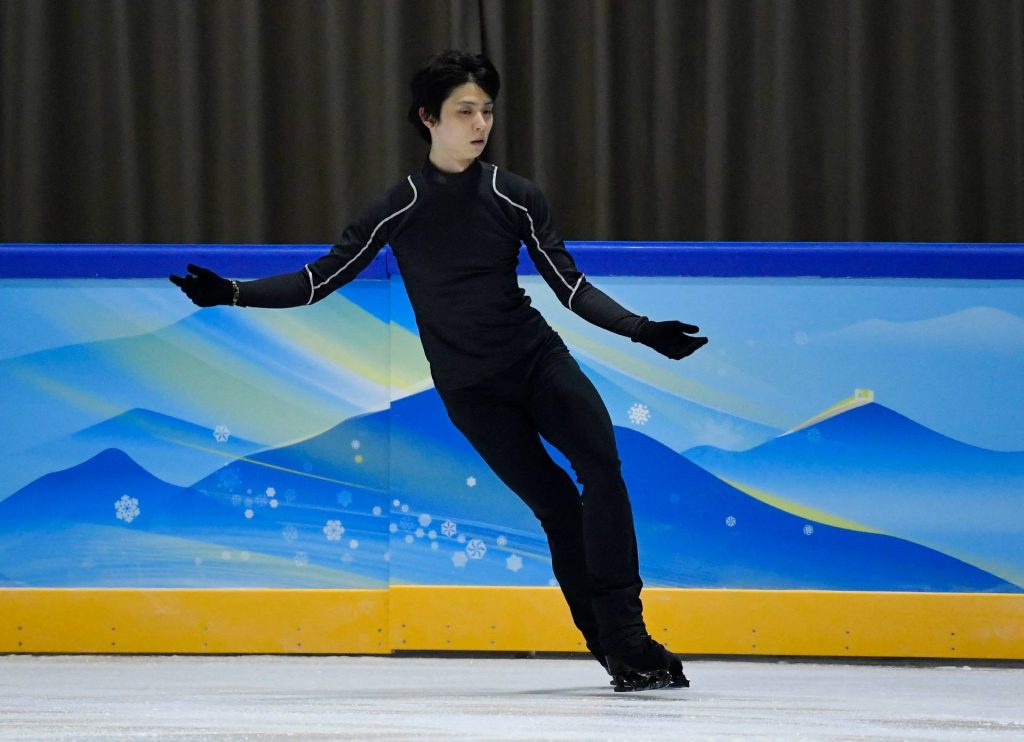 Hanyu said he is determined to land the quad axel, a jump that has never been executed cleanly in competition.
"Since the Japan Championships I have been practicing the quad axel a lot," Hanyu commented. "I'm doing it even though it is difficult. But it is also a goal. I think it is absolutely necessary to go up in this Olympics. I will do my best."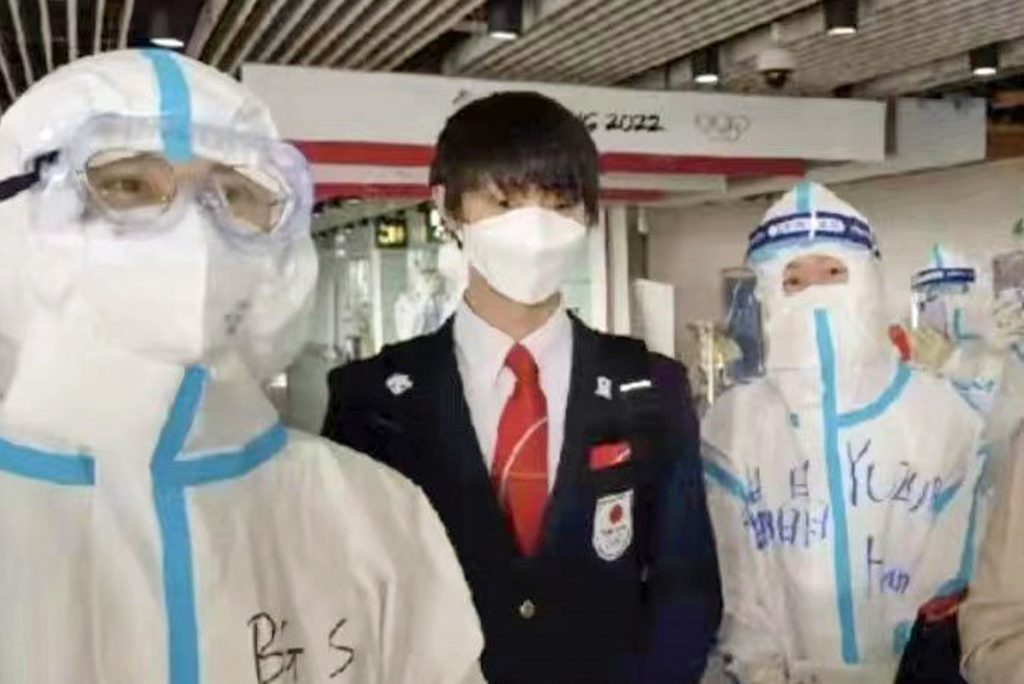 The superstar confirmed after practice that he is still working with coaches Brian Orser, Tracy Wilson and Ghislain Briand. Hanyu will be the 21st skater to take the ice of the 30 entered in the short program.
Shoma Uno, who helped Japan capture the bronze medal in the team event with a super short program on Friday, trained in the same group as Hanyu on Monday.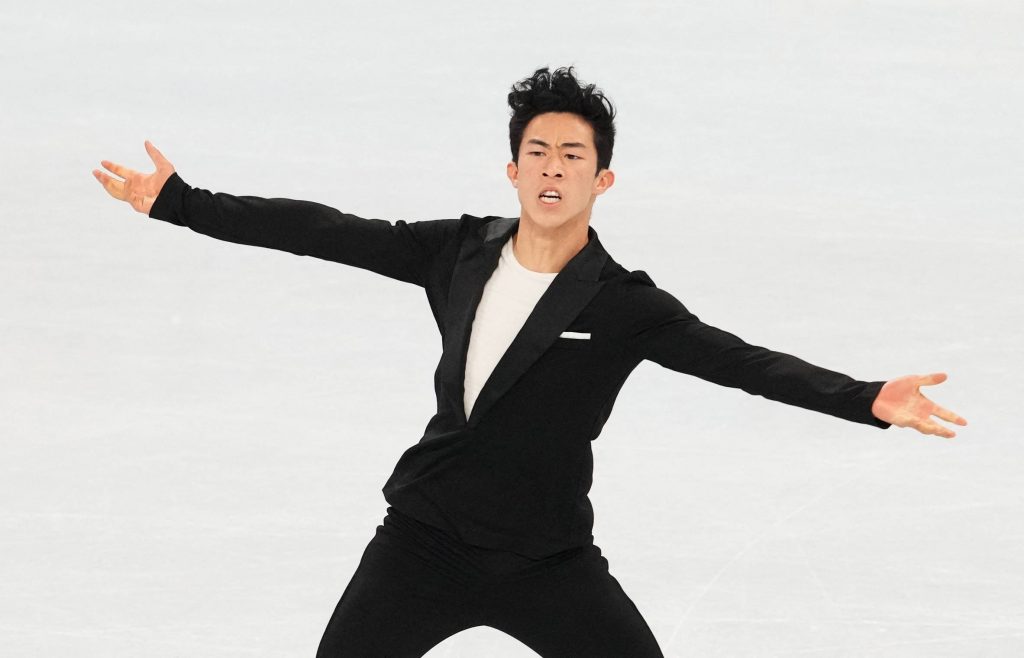 Meanwhile, three-time world champion Nathan Chen practiced in the group immediately after Hanyu. The 22-year-old Chen worked on his short program routine to "La Boheme."
Chen skated the short program for the United States in the team event on Friday and came away with a silver medal Monday for the effort of he and his teammates in the three-day competition.
"I'm so proud to be part of this team," Chen remarked. "We all laid down amazing skates. It's just an honor to be part of this team."
Yuma Kagiyama, who starred for Japan in Sunday's team event free skate, practiced in the same group as Chen. Kagiyama went through his short program to "When You're Smiling."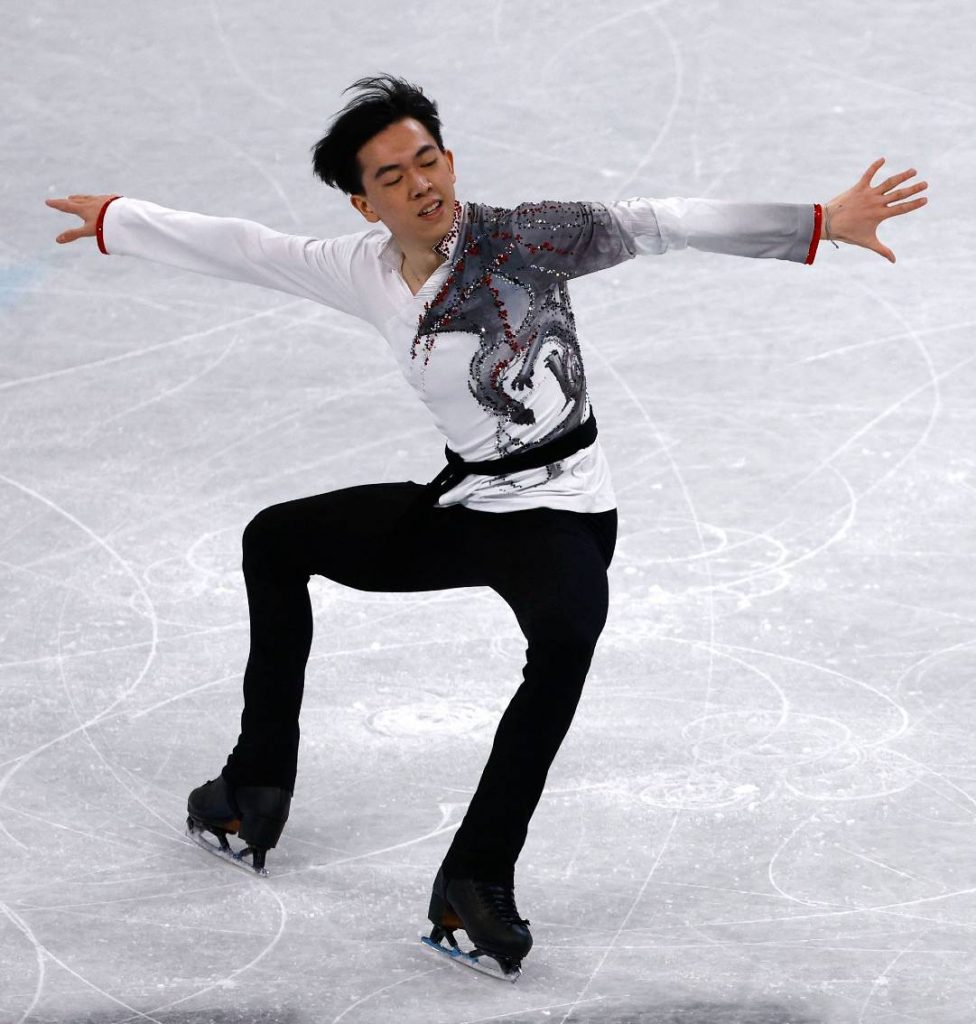 Zhou's Status in Question
American Vincent Zhou, who competed in the free skate on Sunday night, was confirmed Monday to have tested positive for COVID-19. US Figure Skating put out a statement on the matter which said, "Under the guidance of the USOPC medical staff, Zhou is undergoing additional testing to confirm his status. If the results are negative, Zhou will be able to compete in the men's short program, which begins Tuesday."
Chen said he found out about Zhou's positive test following the team event medal ceremony.
"I am hoping he is able to pull out a negative test before the event," Chen commented about his teammate. "I don't know the protocol at this point. I will do my best to stay as safe as I can. There is really nothing else that I can do.
"My heart goes out to him," added Chen. "I can't even imagine what that must feel like."
If Zhou is ruled out of the competition, it would enhance Japan's chances of getting two medals. Zhou is considered one of the top five medal favorites along with teammate Chen, Hanyu, Uno and Kagiyama.


Author: Jack Gallagher
The author is a veteran sports journalist and one of the world's foremost figure skating experts. Find articles and podcasts by Jack on his author page, here, and find him on Twitter @sportsjapan.