Japan Edged by Unheralded Canada for Bronze Medal in Mixed Team Ski Jumping
Sara Takanashi was disqualified in the first round in another disappointment for the Japanese ace.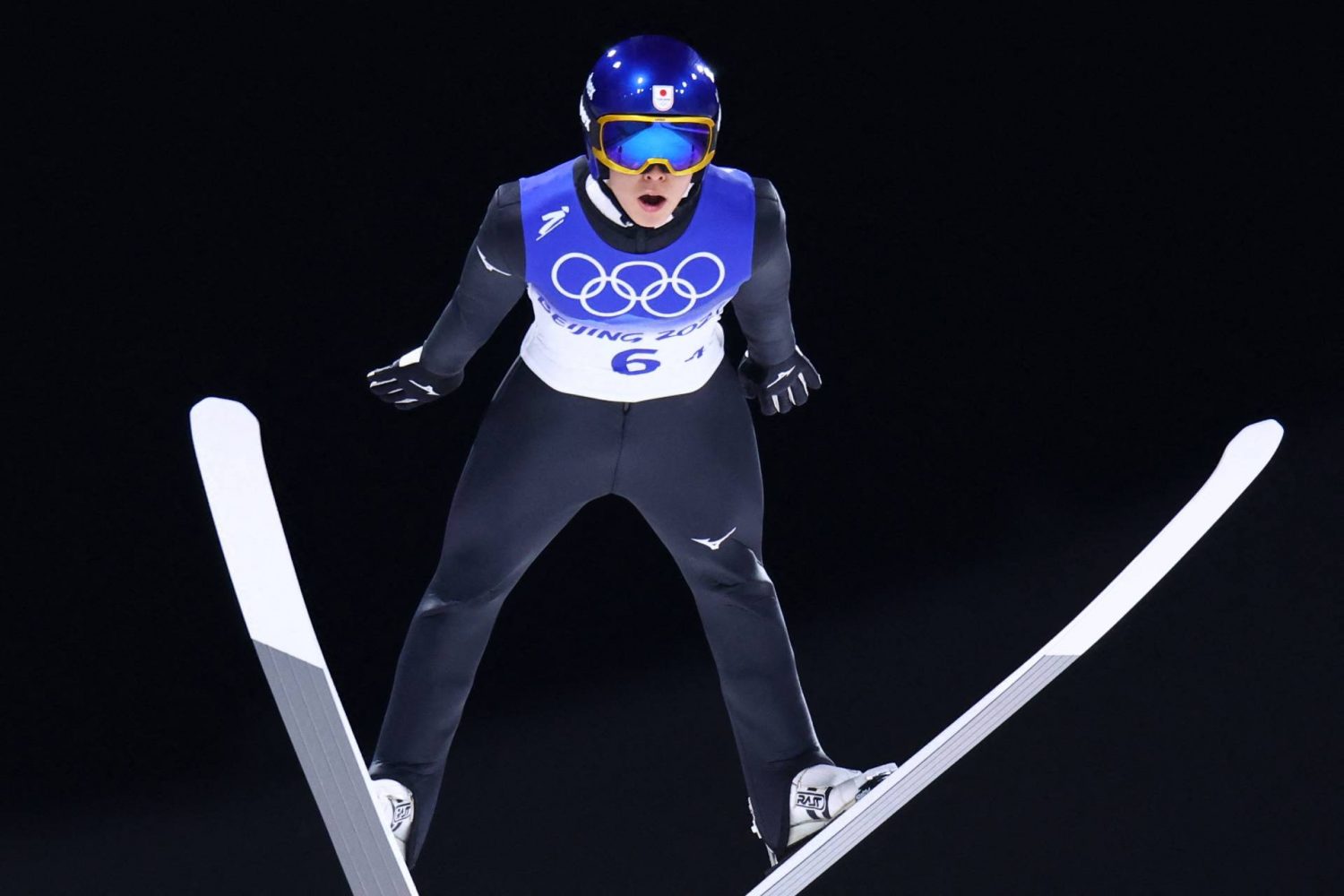 Japan never figured it would be battling with Canada for a medal in ski jumping but that's exactly what happened on Monday, February 7 at the Beijing Olympics.
Sara Takanashi's Olympic nightmare continued when the Japanese ace was disqualified due to a jumpsuit violation (concerning the size of her clothing, e.g. loose fitting) in the first round of the mixed team event. Five female athletes, including jumpers from Germany, Norway and Austria, were also disqualified.
Japan finished the competition in fourth place.
Takanashi, who placed fourth in the women's normal hill on Saturday, had a strong first jump of 103 meters at Zhangjiakou National Ski Jumping Centre, but was disqualified for a problem with her suit.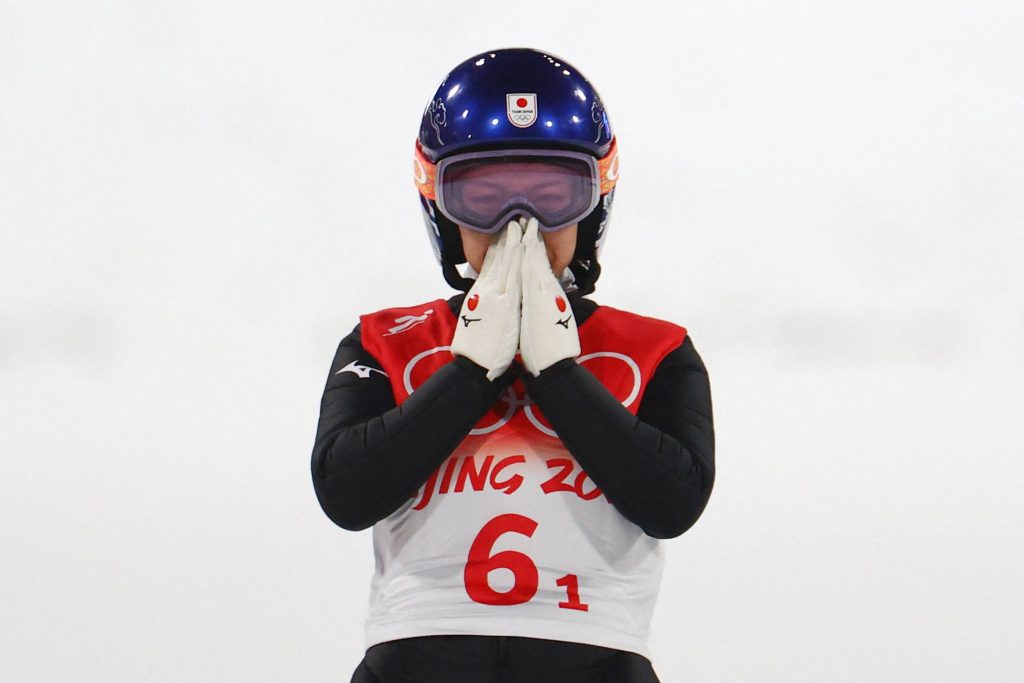 "It turned out to be a tumultuous but very good event," Japan's Ryoyu Kobayashi, the men's normal hill gold medalist on Sunday, February 6, was quoted as saying by Kyodo News. "I feel I could have gone a bit further [with the final jump].
"I opted to get a telemark in and maybe I should have hung in there a bit more. But it was positive to finish the normal hill events with a good jump," Kobayashi added. "Everyone was outstanding, Sara had a very good jump with her second and I gave her a long hug."
Eight of the 10 teams qualify for the final round. Japan was in danger of not qualifying after Takanashi's disqualification.
But Germany's Katharina Althaus was also disqualified, allowing Japan to slot into the eighth and final qualifying position.
"Ski jumping suits have to meet strict measurement rules in order to make sure they don't help function as wings in the air and give the athletes an unfair advantage," Eurosport reported after the competition.
China finished 10th in the first round and was eliminated.
Unfortunately for Japan, the scores from the first round are carried over to the second, putting Japan's team in a hole in the second round.
That meant that Japan ended up battling for the bronze medal with Canada, a country that has no ski jumping pedigree to speak of.
Takanashi went first in the final and produced a jump of 98.5 meters and was followed by Yukiya Sato who had a leap of 100.5 meters.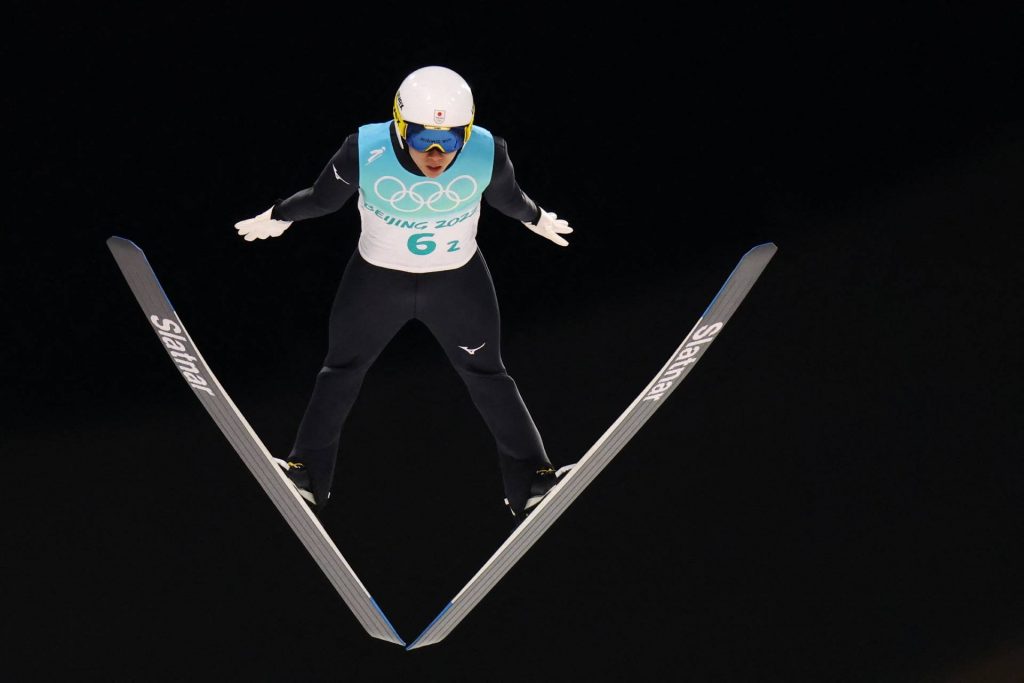 At that point, Japan was in fourth place behind Canada meaning it all came down to how Yuki Ito and Kobayashi performed.
Ito could only manage 88 meters, but Kobayashi gave Japan a glimmer of hope with a monster leap of 106 meters, living up to his gold medal status.
Canada's last jumper, Mackenzie Boyd-Clowes, produced a solid jump of 101.5 meters that temporarily put his team in second place, with Slovenia and Russia yet to complete their final jumps.
Evgeniy Klimov of Russia leapt 103.0 meters and then Slovenia's Peter Prevc went 101.5 meters.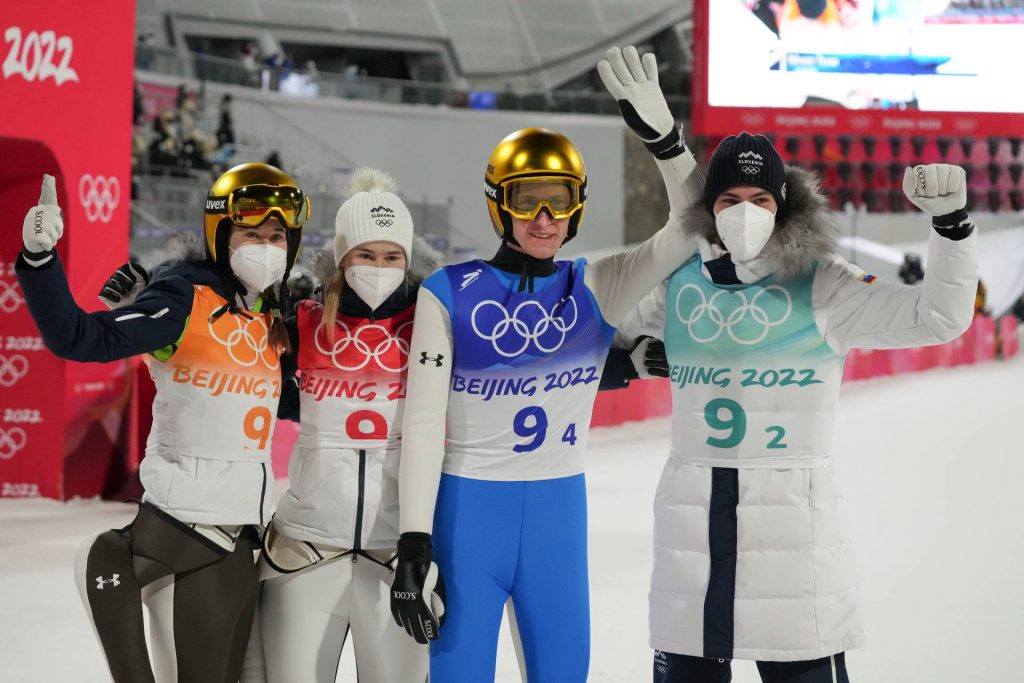 Slovenia, which was top after the first round, remained in first with 1,001.5 points, Russia moved into second (890.3) and unheralded Canada took a shocking bronze (844.6). Japan finished fourth (836.3).
Boyd-Clowes will never be in the same conversation with hockey superstar Sidney Crosby, but his place in Canadian Winter Olympic history is now firmly cemented.
The Aftermath of Mixed Team Event
It was yet another bitter pill to swallow for Takanashi, who was visibly upset and In tears after her second effort.
Kobayashi and Sato will move on to the men's large hill event but the Olympics are over for Takanashi and Ito.
"There is no women's large hill which is regrettable," Sato said. "I'll do my best in the large hill."
For Slovenia, it was more success on the ski jumping hill.
It was the second medal for both Nika Kriznar and Ursa Bogataj, who won bronze and gold respectively in the women's normal hill on Saturday.
The mixed team event is a new competition in the Olympics. Two women and two men jump with their scores combined.
Neither Canada nor Russia had ever made the podium in mixed team events, which have been contested at the world championships and on the World Cup circuit.
Author: Jim Armstrong
The author is a longtime journalist who has covered sports in Japan for more than 25 years. You can find his articles here, on JAPAN Forward.