Nathan Chen Sets World Record in Short Program; Hanyu is 8th After Jump Mistake
Chen skated to "La Boheme" and rang up a score of 113.97 points to eclipse the world record of two-time Olympic champion Hanyu (111.82) set at the 2020 Four Continents Championships.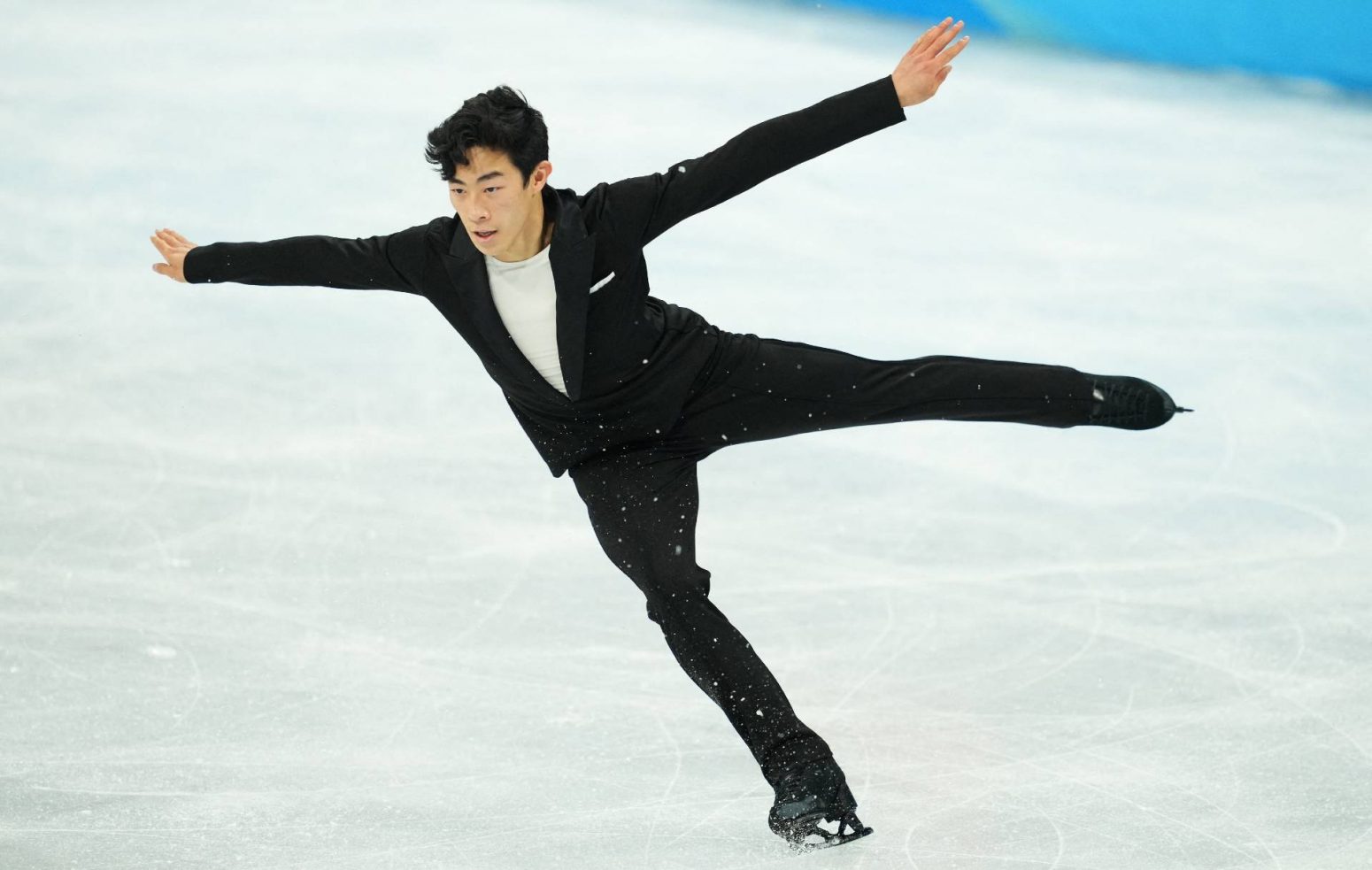 Nathan Chen is halfway to an Olympic gold medal after establishing a world record with a superb short program on Tuesday, February 8 at Capital Indoor Stadium. The American three-time world champion will take a five-point lead over Yuma Kagiyama into Thursday's free skate.
Chen skated to "La Boheme" and rang up a score of 113.97 points to eclipse the world record of two-time Olympic champion Yuzuru Hanyu (111.82) set at the Four Continents Championships in 2020.
Kagiyama, coming off his stellar free skate in the team event on Sunday that helped propel Japan to the bronze medal the next day, put out another sublime effort to "When You're Smiling" this day. Kagiyama earned 108.12 and is well-positioned to take home a second medal.
Shoma Uno, the silver medalist in Pyeongchang four years ago behind Hanyu, posted a personal best in skate to "Oboe Concerto" and is in third place with 105.90 and poised to take home his third Olympic medal, after claiming a bronze in the team event.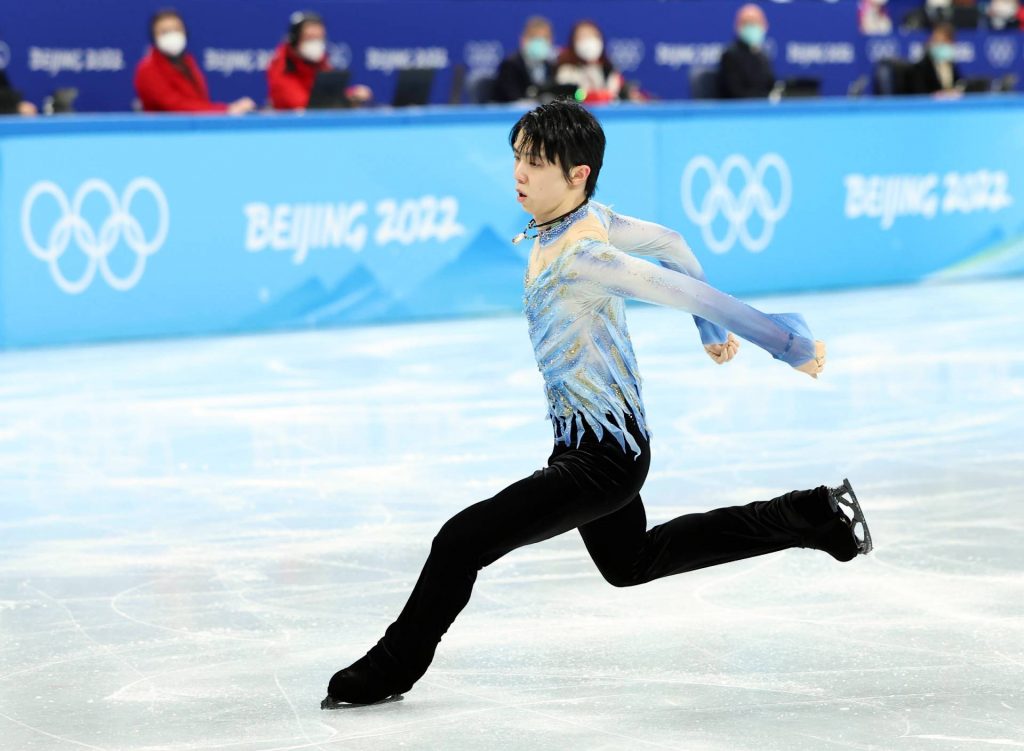 Costly Early Miscue for Hanyu
Hanyu's bid for a record-tying third straight Olympic gold medal evaporated in the opening moments of his effort to "Rondo Capriccioso" when he singled his planned opening quad salchow. He is in eighth place on 95.15 and will have a lot of ground to make up in the free skate if he is to make the Olympic podium for a third straight time.
Hanyu rallied from more than 10 points behind after the short program to win the world championships in 2017 in Helsinki. But facing a deficit of more than 18 points now, it would take something highly unusual for him to prevail again. The mistake on the quad salchow cost him at least 13 points. Had he landed it cleanly, he would still have had a shot at the gold.
South Korea's Jun Hwan Cha is in fourth place with 99.51 after putting up a personal best to "Fate of the Clockmaker."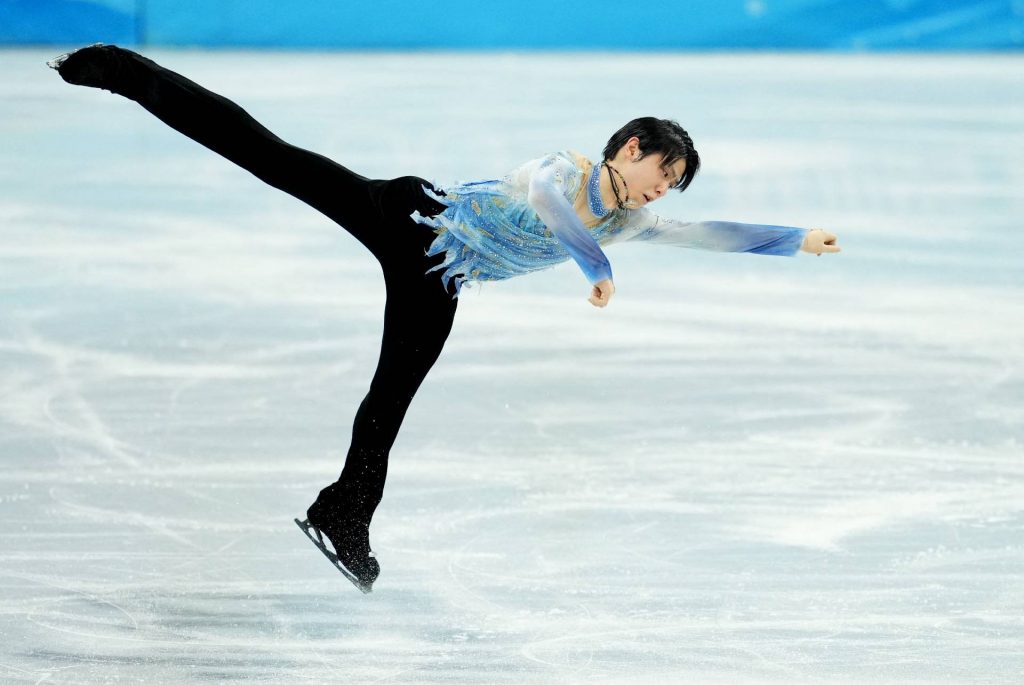 After his opening mistake, Hanyu was flawless the rest of the way, hitting a quad toe loop/triple toe loop combo and a triple axel. He also received level fours on his spins and step sequence.
"I didn't feel anything bad until the takeoff," Hanyu stated about his first jump. "When I took off, I was under some hole, maybe [caused] by some other skater's toe [loop] or flip or something."
Hanyu said he was feeling fine minutes earlier.
"I used another place [on the ice] in the six-minute warmup and I felt really good," Hanyu commented. "I just moved a little in the competition with the music and I was under the hole. That was some accident, but it's OK."
The superstar remained upbeat for the free skate despite his predicament.
"I have one more chance," Hanyu noted. "I have lots of time with the music and many jumps in there, so I can be my best."
RELATED: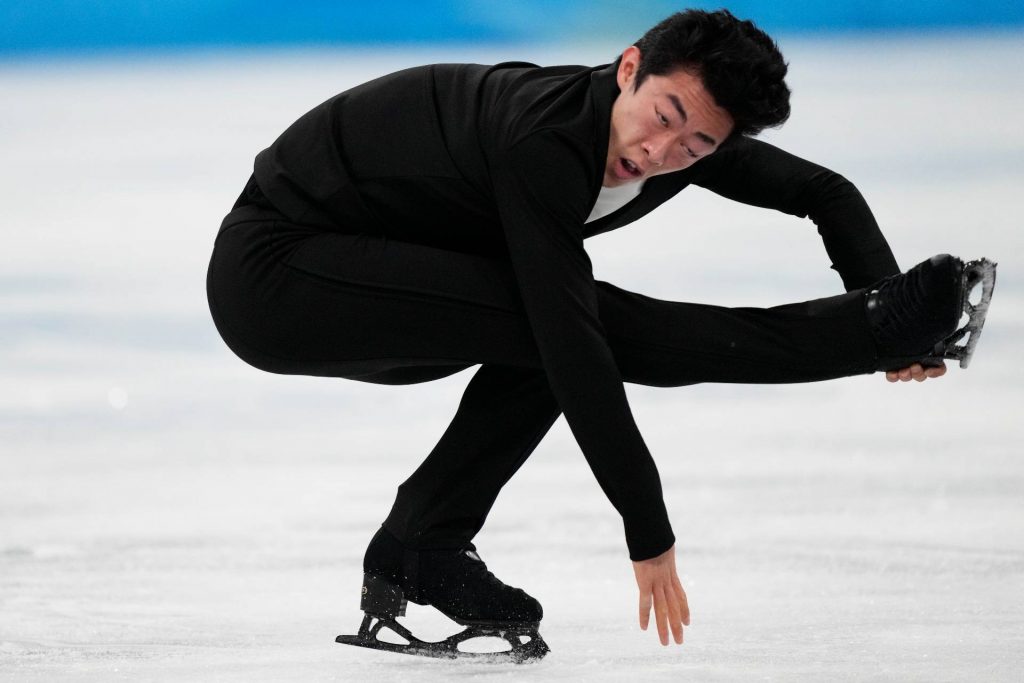 Chen Demonstrates His Top Skills
Chen opened his program with a huge quad flip, followed by a triple axel, and went on to hit a big quad lutz/triple toe loop combination. He received level fours for his spins and step sequence and looks poised for major redemption after his struggles in Pyeongchang four years ago.
Chen believed he skated close to his maximum ability.
"I would say it's pretty close to my best," Chen stated. "Obviously there are always things you can improve on, there are always things you can do a little bit better, but overall I'm very happy."
Chen did not alter his strategy in the wake of Hanyu's miscue.
"When I heard that, I thought, 'Stick to my game plan, nothing changes, focus on what I can do, try to do the best that I can,' " Chen noted. "Scores, competitors, all this stuff is out of my control."
Chen was gracious when asked about Hanyu in the press conference afterward.
"He will always be a true figure skating icon, one of the greatest ever, if not the greatest ever," Chen stated. "It has been a great honor to be alive at the same time as him and witness what he has done on the ice."
RELATED: [ICE TIME] Nathan Chen Set for Final Event Before Battle with Yuzuru Hanyu in Beijing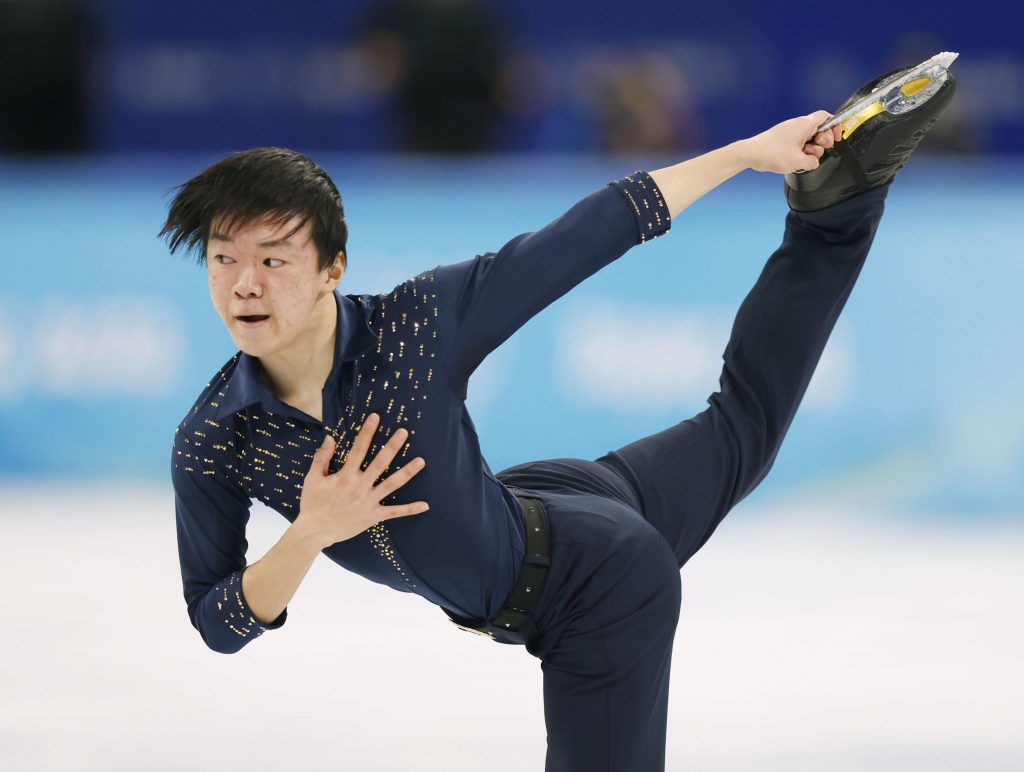 Kagiyama Pleased with Effort
Kagiyama began with a beautiful quad salchow, then landed a quad toe loop/triple toe loop combo, and went on to hit a nice triple axel. He notched level fours for his spins and a level three for his step sequence.
"This is my first Olympic Games ever. To be honest, I thought I would be very nervous," Kagiyama said. "From the beginning to the end, I thought I was just having fun skating. I can't complain about my jumps. I had nice landings."
Kagiyama acknowledged that he felt fatigue near the end of his program.
"During the step sequence, my legs were giving up on me, which was a little minus for me if I was scoring myself," Kagiyama stated. "Everything else was quite good. I'm happy."
RELATED: [ICE TIME] Yuma Kagiyama Takes On the Olympic Challenge with Heroes Yuzuru Hanyu, Shoma Uno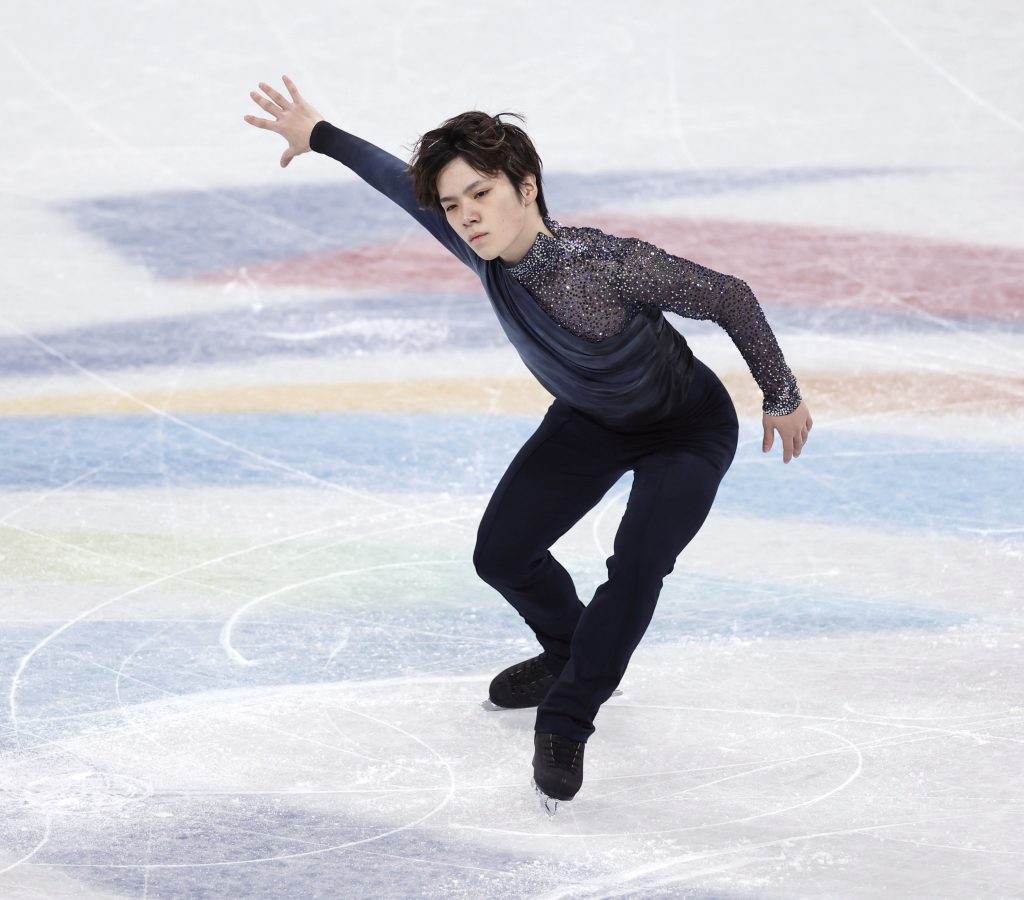 Uno in Third After Short Program
Uno opened with a smooth quad flip, then executed a quad toe loop/triple toe loop combo but put his hand down on the landing. He went on to land a beautiful triple axel and registered level fours for his spins and step sequence.
Uno admitted that he was concerned going into the short program.
"For today's performance, I felt a bit unconfident with my jumps," Uno remarked. "However, I was in good spirits. I had a problem on my combination. I will have to practice my combination."
Uno sounded determined to make the medal stand again with his free skate.
"I will add more complicated and difficult jumps in my free skating," Uno commented. "There is one day left to adjust myself, and I will bring the best of myself for the competition."
RELATED:
Author: Jack Gallagher
The author is a veteran sports journalist and one of the world's foremost figure skating experts. Find articles and podcasts by Jack on his author page, here, and find him on Twitter @sportsjapan.