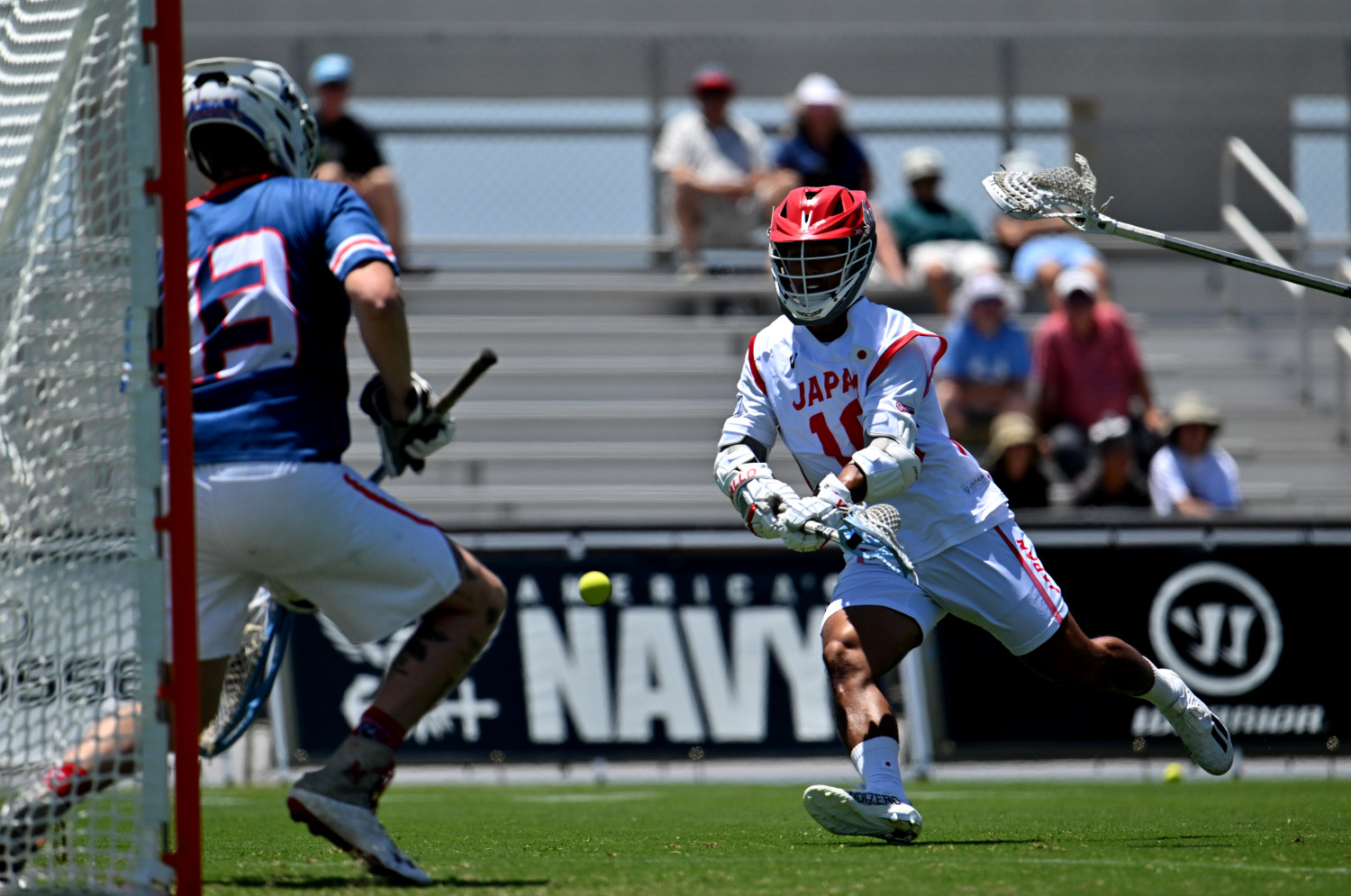 SAN DIEGO ― Japan delivered a banner performance in its opening match of the 2023 World Lacrosse Men's Championship on Thursday, June 22, defeating Pool B opponent France 15-2.

Spearheading Japan's high-scoring effort was Shinya Tateishi, who had a marvelous overall offensive performance (five goals and four assists), and teammate Hiroki Kanaya, who scored six goals.  
In addition to the offensive contributions from Tateishi and Kanaya, Japan helped its cause significantly by winning 15 of 19 face-offs in the match.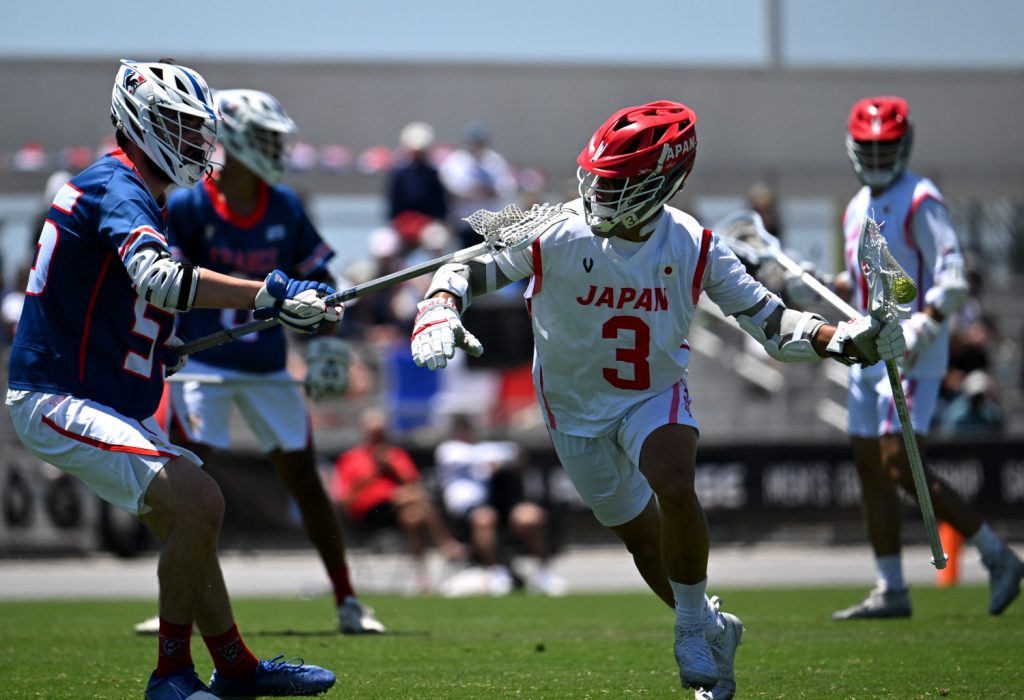 Playing with determination on defense, Japan limited France to eight total shots.
The 30-team tournament got underway on June 21 and runs through July 1 in this California city, which is also the home of the event's title sponsor, Rady Children's Hospital.
Japan is participating in its eighth consecutive tournament since making its World Lacrosse Men's Championship debut in 1994.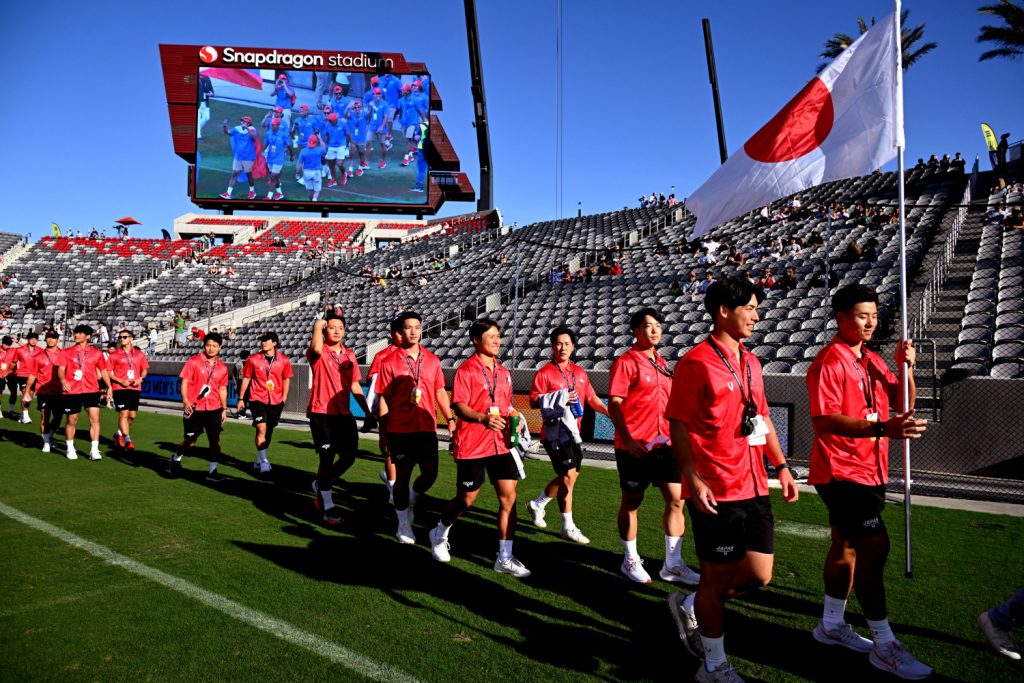 Japan's Tournament Ambitions
Asia's fastest-growing lacrosse nation, Japan is aiming for a top-four finish. And Thursday's match provided a splendid start for head coach Naofumi Suzuki's squad.
"We wanted to beat France by more than 10 points in the first game," Suzuki said, reflecting on the match. "The result was within my expectations. We have to pass the qualifying [in pool play]."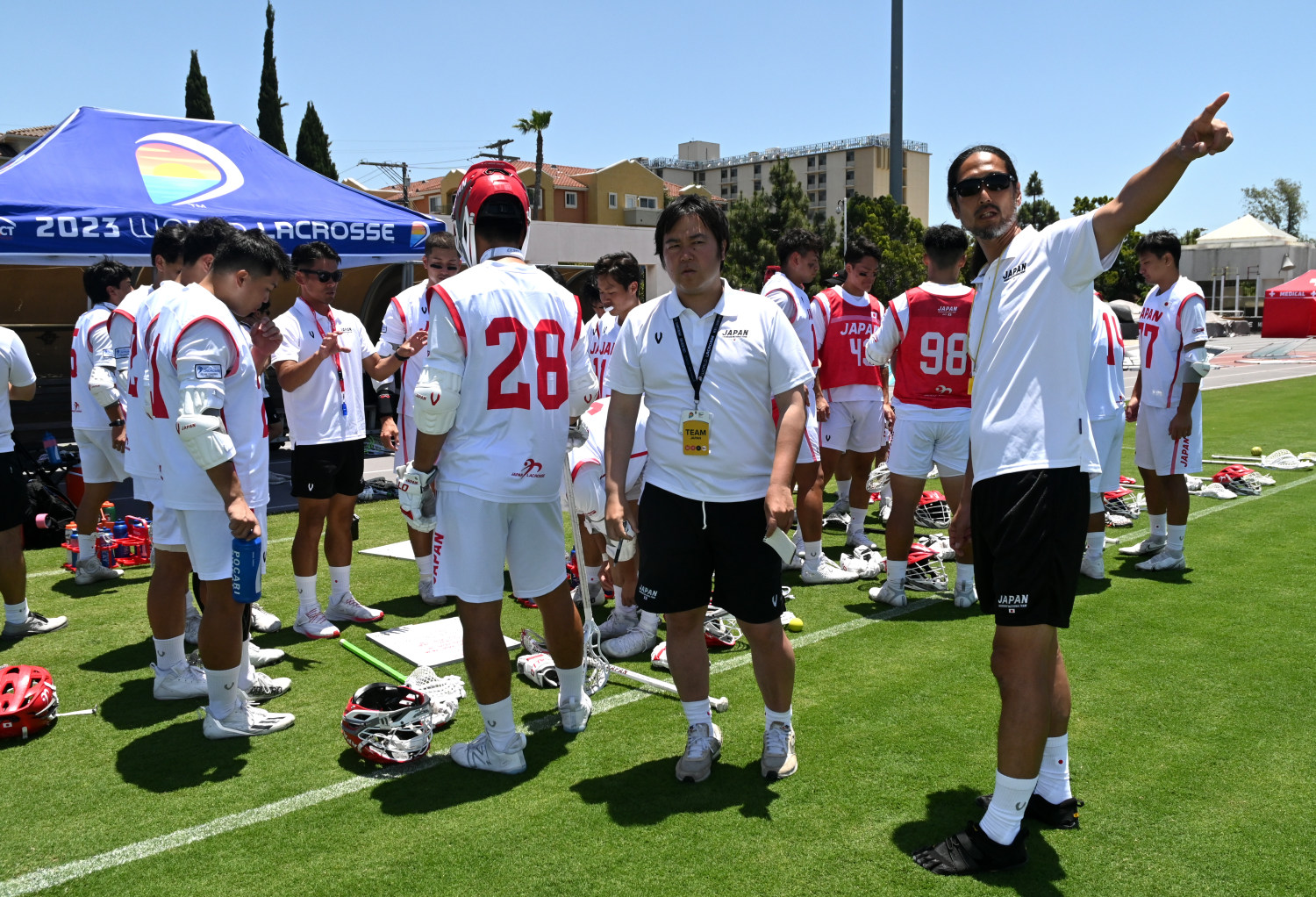 France coach Brendan Bonacum said he admired the strength of the Japanese squad, noting the team's aforementioned place in the world rankings.
Compared to Japan, 33rd-ranked France has made only three appearances in the World Lacrosse Men's Championship, which was first held in 1967.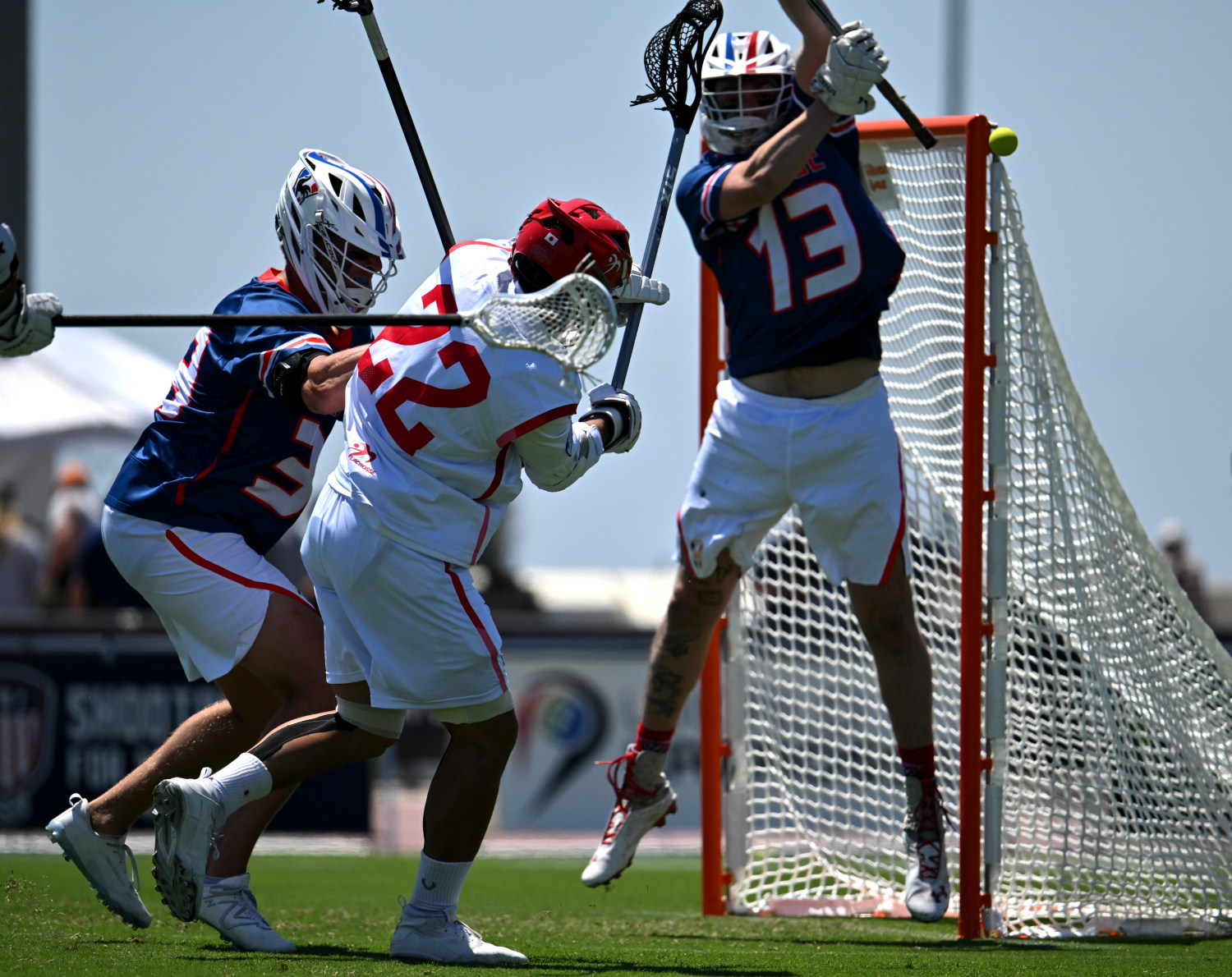 Upcoming Lacrosse Matches
Up next: Japan faces Uganda (on Friday, June 23; 2 AM JST on Saturday), Wales (on Saturday, June 24; 5 AM JST on Sunday), and Denmark (on Sunday, June 25; 8 AM JST on Monday) in Pool B.
Thirty teams arrived in San Diego for the global tournament, including the reigning world champion United States. Of those, only 12 will advance to the playoffs, starting on Wednesday, June 28.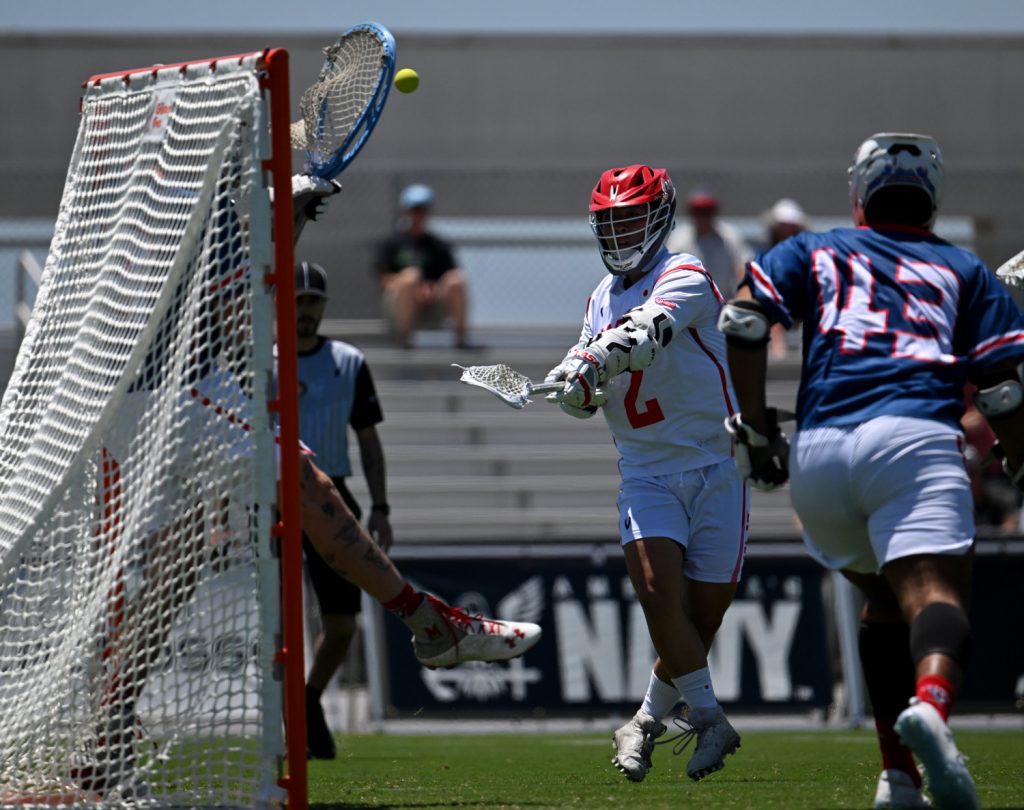 A Primer on Lacrosse
Lacrosse originated as a game played by Native American tribal warriors for training. Sometimes they played with hundreds or more players for several days.
In the 17th century, French Jesuit missionaries saw the game and named it "lacrosse."
Why lacrosse?
"Crosse" is the French word for stick, and "la" is the definitive article in the European language.
The modern game has 10 players per team on the field. A standard game field is 100 meters (110 yards) in length and 55 meters (60 yards) in width.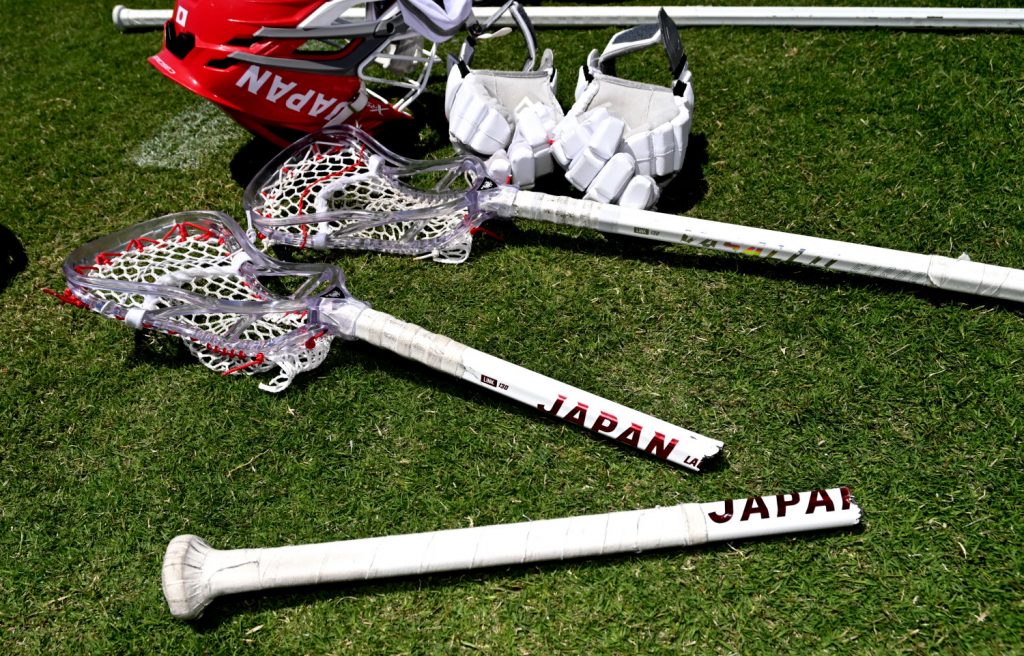 In men's lacrosse, short sticks are used by attack or midfield players, and long sticks are carried by defensemen.
With the sticks, they carry and pass a small rubber ball.
A game is 60 minutes long, with four 15-minute quarters.
Did You Know?
In Japan, Keio University students first started to play lacrosse in 1986, and the sport spread all over the country.
Presently, 86 nations or regions are members of World Lacrosse, the sport's global governing body. In addition, lacrosse is one of nine sports shortlisted for consideration to be added to the 2028 Los Angeles Olympics.
RELATED:
Author: Hidemitsu Kaito
Hidemitsu Kaito is a staff writer at JAPAN Forward. In addition to his other duties, he has been covering the sport of lacrosse internationally and in Japan since 1989.