[JAPAN SPORTS NOTEBOOK] All-time great Ichiro Suzuki Enters Mariners Hall of Fame
Ichiro, who arrived in Seattle in 2001 as an established superstar with seven Pacific League batting titles, became the 10th member of the special fraternity.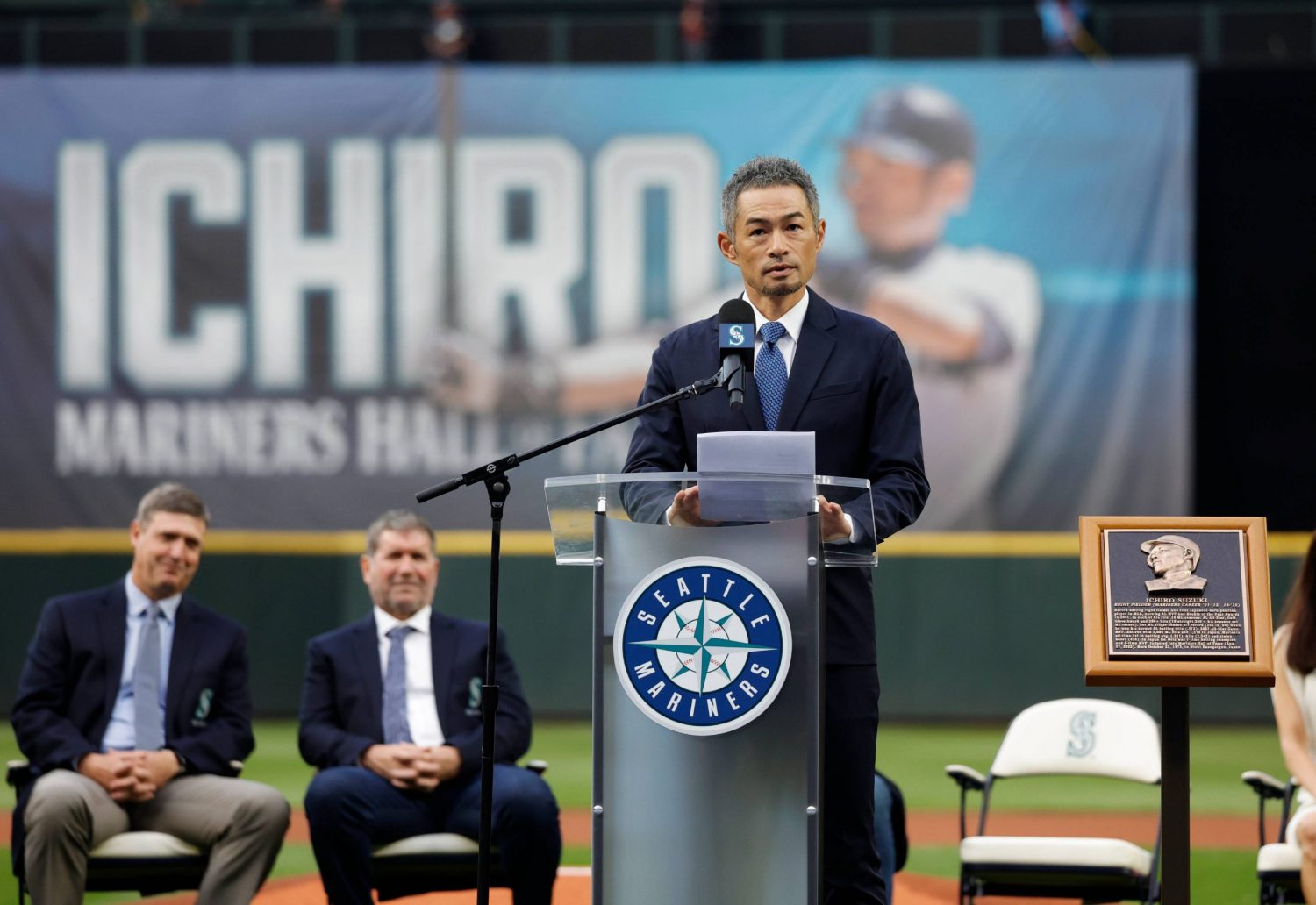 Ichiro Suzuki's induction into the Seattle Mariners Hall of Fame on Saturday, August 27 was an upbeat celebration of his countless accomplishments in a Mariners uniform, especially his first stint with the American League club (2001-12).

As his career came full circle, he retired as a Mariner in March 2019 at age 45, appearing in two final games against the Oakland Athletics at Tokyo Dome.

In November 2021, the Mariners announced that Ichiro would be inducted into their Hall of Fame this summer.
And now he's joined a special fraternity that previously had just nine members: Jay Buhner, Alvin Davis, Ken Griffey Jr, Randy Johnson, Edgar Martinez, Jamie Moyer, Dave Niehaus (announcer), Lou Piniella (manager) and Dan Wilson.
Ichiro delivered a heartfelt speech at the induction ceremony before the Mariners played host to the Cleveland Guardians at T-Mobile Park on Saturday.
"Twenty-two years ago, my life forever changed when I became a Seattle Mariner," Ichiro told the adoring crowd in English. "I am beyond grateful to this organization and this city. I am touched by the warm support of so many Mariner Hall of Famers who made time to be here tonight. I also appreciate a number of others who have given me great help over the years. They are in the stands tonight."
Later in his 16-minute speech, Ichiro added, "Even though I retired as an active player, baseball and Seattle have never left my heart. Baseball will forever be my soul, and my mission is to keep helping both players and fans appreciate this special game."
Griffey and Martinez presented Ichiro with his Mariners Hall of Fame jacket to wrap up the special ceremony.
A seven-time Pacific League batting champion for NPB's Orix BlueWave, Ichiro became an instant superstar in MLB in 2001.

As a 27-year-old, he led the American League with a .350 batting average, and was No. 1 in the majors in hits (242) and stolen bases (56). He also scored 127 runs. He thrilled fans in North America and Japan with his electrifying speed on the basepaths, batting wizardry (a throwback style that conjured up images of Hall of Famer Wee Willie Keeler, who retired in 1910 and famously said, "Keep your eye on the ball and hit 'em where they ain't"), defensive excellence and rifle arm in right field.

Ichiro was named the American League's Rookie of the Year and MVP in 2001, when the Mariners won an AL-record 116 games. One other player in MLB history won both awards (in either league) in the same season, outfielder Fred Lynn of the Boston Red Sox in 1975.
Ichiro Shattered Stereotypes
As the first Japanese position player in MLB, Ichiro proved that regardless of position his homeland's players could thrive in the majors.

"It exploded the myth that only Japanese pitchers could hack it in MLB," best-selling author Robert Whiting, who wrote The Meaning of Ichiro: The New Wave from Japan and the Transformation of Our National Pastime (2004) commented in an email. "Ichiro was on TV every single day of the year, all his games telecast nationwide, sometimes twice a day, by NHK. It showed the Japanese were equal."
Before Ichiro donned a Mariners uniform for the first time while under contract with Seattle, Bobby Valentine, who has managed in NPB and MLB, was the lone prominent voice saying that the Japanese native would excel from the get-go with his new team.

"The only one who predicted Ichiro's success was Bobby Valentine, who said flatly, 'He'll hit .350,' " Whiting recalled. "It was the most accurate prediction in the history of predictions."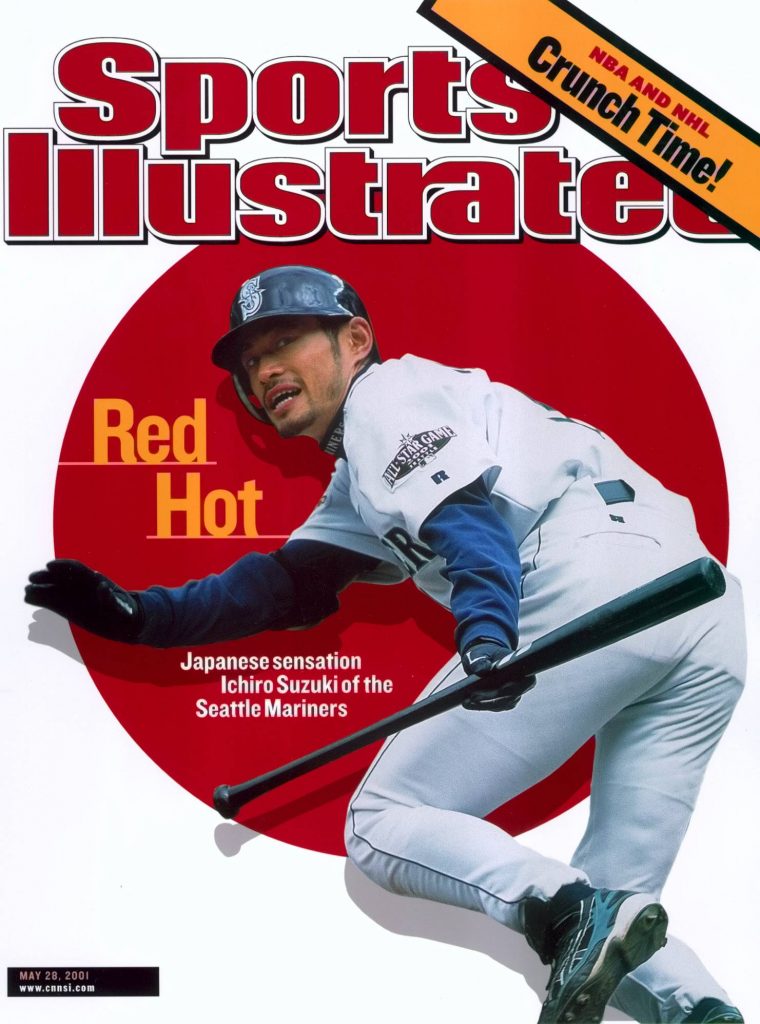 Revisiting Media Reports from 2001
Ichiro's day-to-day dominance and overall excellence as an MLB debutante were chronicled extensively in 2001.

Among the notable published reports on Ichiro in 2001 was a cover story in Sports Illustrated on May 28.

"A quarter of the way through his first major league season, there's little surprise about anything he does," Jeff Pearlman wrote. "Suzuki is named American League Rookie of the Month for April? Big whoop. Suzuki has back-to-back single-double-triple games? Ho-hum. Suzuki rifles a one-hopper from the right-field wall to home plate? Yawn."

In the same story, then-New York Yankees manager Joe Torre, who led the club to four World Series titles, summarized what every opposing pitcher would confront over the course of Ichiro's MLB career.

"He's a legitimate hitter, no question," Torre told Sports Illustrated. "I don't think you can pitch him one way. You can go in and out, up and down, and he makes the adjustment. You can get ahead in the count, and Suzuki still seems relaxed. He doesn't seem to have any weaknesses."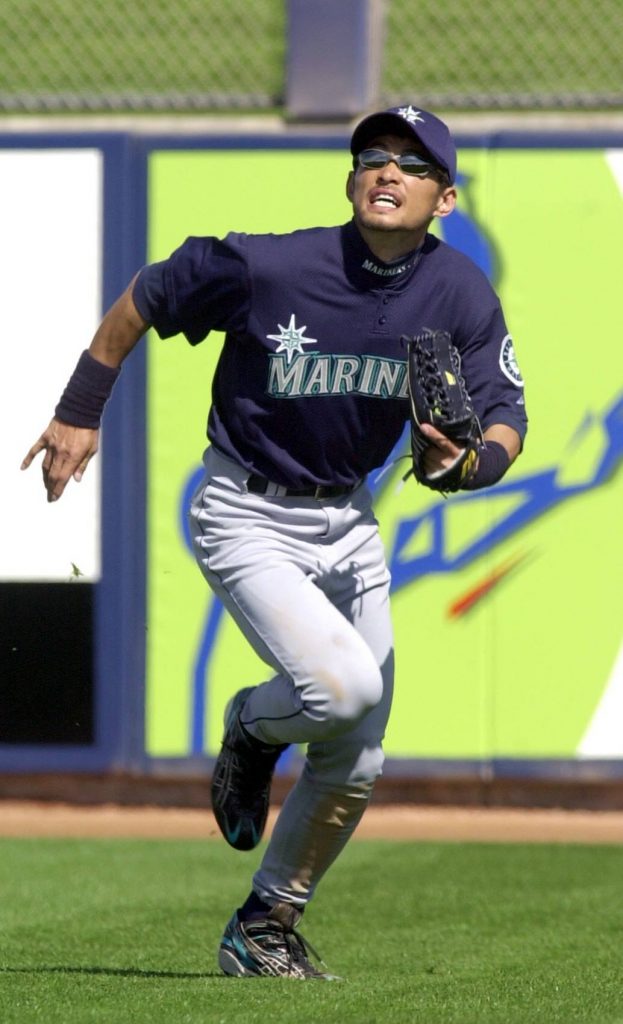 The Scouting Report on Ichiro
Though Bobby V's aforementioned prediction would've "gone viral" in today's social-media parlance, other baseball experts recognized that Ichiro was a special talent years before he joined the Mariners.

For instance, well-traveled sportswriter Tom Keegan, then working for the New York Post, got the inside scoop from Los Angeles Dodgers pitching coach Jim Colborn for an informative piece published in late April of 2001.

Colborn had followed Ichiro's pro career from the start. He was the Orix pitching coach in 1992, Ichiro's rookie season. He later spent four seasons as Seattle's coordinator of Pacific Rim scouting (1997-2000).
Speaking to Keegan, Colborn summarized his scouting report on Ichiro, an assessment delivered to the top brass in the Mariners organization: "I said he could be a regular outfielder with any major-league team. I said he would be above-average defensively and probably if he spent five years in the big leagues, he would contend for a batting title, be an All-Star and be able to steal 30 to 40 bases and have 12 to 15 outfield assists. He has a well-above-average arm with excellent accuracy."
Colborn's assessment proved to be a scouting grand slam.
More than two decades later, a quick recap of the totality of Ichiro's MLB experience: 2,653 games in 19 seasons (including 10 consecutive 200-hit campaigns and .300 or better batting average in those 10 years), 10 straight Gold Gloves, 3,089 hits, including a single-season record of 262 in 2004, and 509 stolen bases.

Seattle's Super 2001 Season
The three-time defending World Series champion Yankees ended the Mariners' title aspirations on October 22, winning the best-of-seven American League Championship Series 4-1.

Months earlier, the Mariners had shown signs of being a title contender.

It started with a franchise-best 15-4 start to the season. Center fielder Mike Cameron credited Ichiro for igniting the club.

''He's the engine of our train right now,'' Cameron was quoted as saying by The New York Times in April 2001.

On Opening Day, Ichiro had a pair of hits and scored a run in the Mariners' 5-4 home win over the Oakland A's on April 2.

And he replicated that effort again and again through the season, before batting .600 in five games in the American League Division Series against the Cleveland Indians.

In April, Ichiro hit safely in 23 of 25 games, and by month's end he was batting .336. He raised his average to .358 entering June.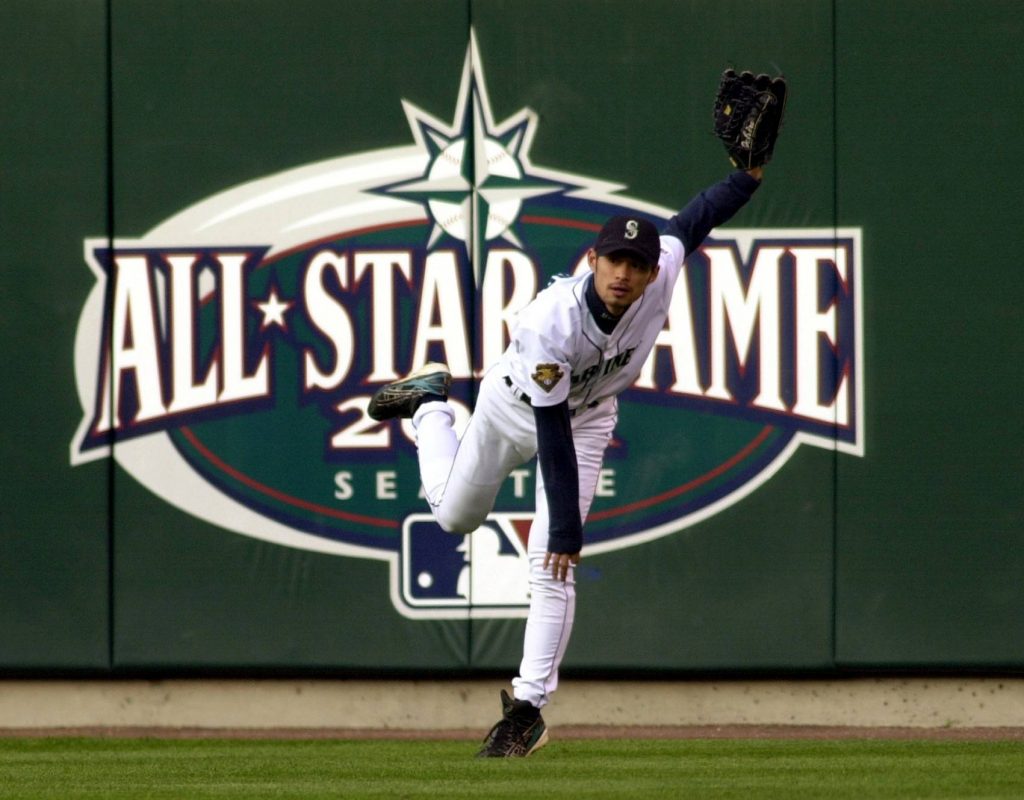 Fans were enchanted by Ichiro's style of play and success. He was the leading vote-getter for the 2001 MLB All-Star Game at Seattle's Safeco Field, now called T-Mobile Park.
Key decision makers within the Mariners organization, including Piniella and general manager Pat Gillick, were in awe of Ichiro's mechanics while in the batter's box.

"If you look at tape of him hitting," Gillick told The New York Times in May 2021, "you'll see that his head is always even with the ball when he hits it."

Examining Ichiro's Legacy
Whiting participated in a panel discussion ("The Impact of Ichiro on Both Sides of the Pacific"), presented by the Seattle Mariners RBI Club, on August 27.

"Ichiro was transformative in more ways than one," Whiting wrote in his prepared notes for the event. "He opened the eyes of Americans to Japanese baseball. He showed Americans that the Japanese were more than just robots who could make good products. He shook hands with President Obama. Little American boys held up signs that said 'I want to be Ichiro when I grow up.' This gave the Japanese national ego a huge boost."
He also cited a magazine essay by prominent journalist Midori Masujima from 2002 to share during the panel discussion, a published piece that highlighted the profound impact that Hideo Nomo and Ichiro had on Japanese sports.
"These Japanese athletes had taken the Japanese sports inferiority complex — the sense that the Japanese are not physically or experientially ready for world competition — and proved it wrong," Whiting said.

Next stop for Ichiro: induction into the National Baseball Hall of Fame in Cooperstown, New York. In 2025, he'll become eligible, and he'll become the first Japanese inducted into baseball's hallowed institution.

High School Baseball
'Tohoku Curse' Broken in Summer Koshien Final
For years, there's been a shared sentiment among high school baseball fans and residents of Japan's Tohoku region (six prefectures) that teams from Akita, Aomori, Fukushima, Iwate, Miyagi and Yamagata prefectures were cursed at the National High School Baseball Championship.

After all, they pointed to the collective failure of the region's teams to ever win a Summer Koshien title.

But that all changed in the 104th edition of the tournament at Koshien Stadium on Monday, August 22. The Tohoku Curse was broken with Sendai Ikuei Gakuen High School's 8-1 triumph over Shimonoseki Kokusai, erasing Tohoku teams' giant zero from the title ledger dating back more than a century.

In 1915, Akita Central was the championship runner-up in the inaugural edition of the tournament. More disappointment for Tohoku teams followed in the decades to come. In succession, Aomori's Misawa (1969), Fukushima's Iwaki (1971), Sendai Ikuei (1989), Miyagi's Tohoku (2003) and Aomori's Kosei Gakuin (2011, 2012), Sendai Ikuei (2015) and Akita's Kanaashi Agricultural (2018) all came up short in title games.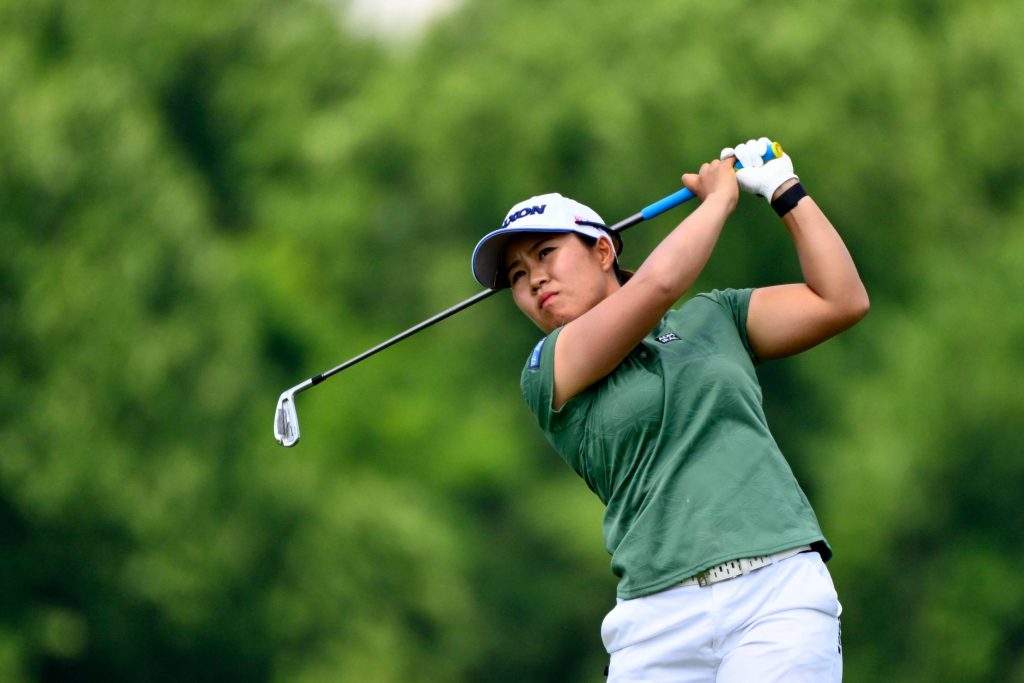 Golf
Hataoka Maintains No. 9 World Ranking
LPGA Tour golfer Nasa Hataoka remains ninth in the latest Rolex Women's World Rankings, which were released on Monday, August 22.
Hataoka's Japanese compatriots Ayaka Furue, Mao Saigo and Mone Inami are 19th, 21st and 22nd, respectively.
Also in the top 50: Yuka Saso (29), Hinako Shibuno (30) and Yuna Nishimura (38).
South Korea's Jin Young Ko is No. 1.

Soccer
Urawa Books Spot in Asian Champions League Final
The Urawa Reds secured a spot in the two-leg Asian Champions League final next year by beating South Korea's Jeonbuk Motors 3-1 on penalties in the continental tournament's semifinals on Thursday, August 25.

Reds goalkeeper Shusaku Nishikawa made a pair of crucial blocks on Jeonbuk's first two penalties. After Nishikawa's heroics, teammate Ataru Esaka delivered the match-clinching goal on a penalty shot at Saitama Stadium.

After extra time, the score was knotted at 2-2, forcing the match to be decided by a penalty shootout.

"The fans were behind me for the shootout and they put pressure on their players. I enjoyed the shootout," Nishikawa said after the match, according to Agence France-Presse. "We fought for 120 minutes and we never gave up until the final whistle.
He added, "It's great to celebrate this with the fans who came here tonight."
The final will be held February 19 and 26, 2023, with the Reds vying to win the ACL for the third time. Urawa captured titles in 2007 and 2017 and was the runner-up in 2019.
RELATED:
Japan Beats Brazil in U-20 Women's World Cup Semifinals
Yuzuki Yamamoto and Maika Hamano scored in Japan's 2-1 victory over Brazil in the 2023 FIFA U-20 Women's World Cup semifinals on Friday, August 26 in Costa Rica.

Hamano's go-ahead goal in the 84th minute sent Young Nadeshiko into Sunday's final.

Japan will meet Spain, a 2-1 winner over the Netherlands in the other semifinal, in the championship match.

Basketball
Kanazawa Samuraiz Sign Three Ukrainian Players
The Kanazawa Samuraiz have bolstered their roster with the acquisition of three Ukrainian players, the B.League third-division club announced on August 20.

Guards Yakiv Titov and Ihor Boiarkin and power forward/center Oleksandr Antypov are the B3 team's new signings.

The three men are the first Ukrainian players to join a B.League team since the war began in their homeland in late February. (This reporter interviewed former San-en NeoPhoenix big man Slava Kravtsov via Instagram several days after the Russian invasion of Ukraine in late February.)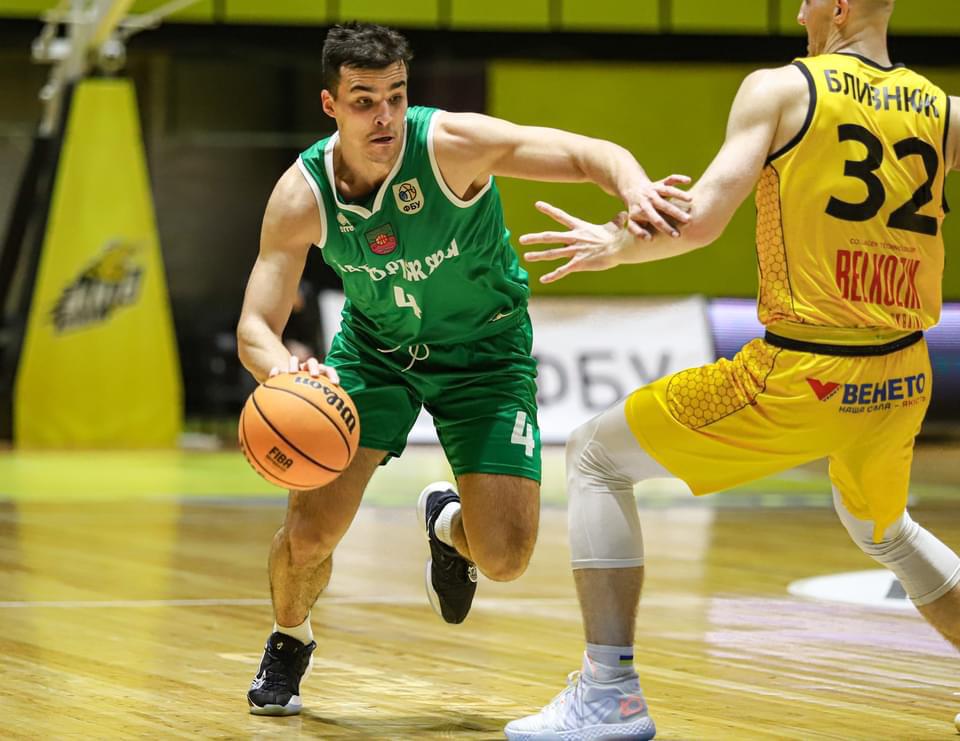 The 195-cm Titov previously played for BC Zaphorizhya from 2020-22 in the 12-team Ukrainian Basketball SuperLeague. Last season was suspended due to the Russian invasion. He had his two best scoring games of the season (16- and 17-point efforts) during the team's four final games.
"I will give it all my energy on the court," said Titov, a Ukraine national team player in 2018-19 who turns 23 on August 29. "We'll have a lot of work and I know everyone is ready for it. This is a very exciting time in my life and I am looking forward to calling Kanazawa my home. Can't wait to start practicing and work hard."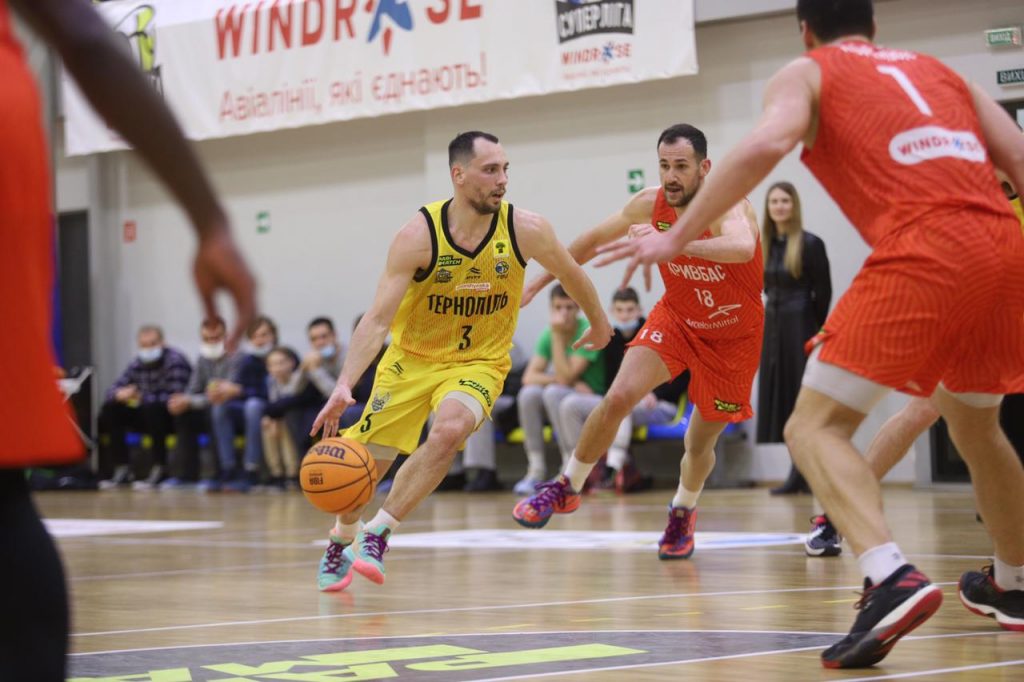 The 182-cm Boiarkin joined the Samuraiz after suiting up for the Ukrainian circuit's Ternopil-TNEU last season. He appeared in 31 games for Ternopil-TNEU, averaging 7.8 points and 3.9 assists. Boiarkin began his career with BC Donetsk in 2014.
"I want to thank the coach and the coaching staff for the opportunity to play on your team," the 27-year-old Boiarkin said. "This is a new experience in my life and I will do my best for a positive result for the team."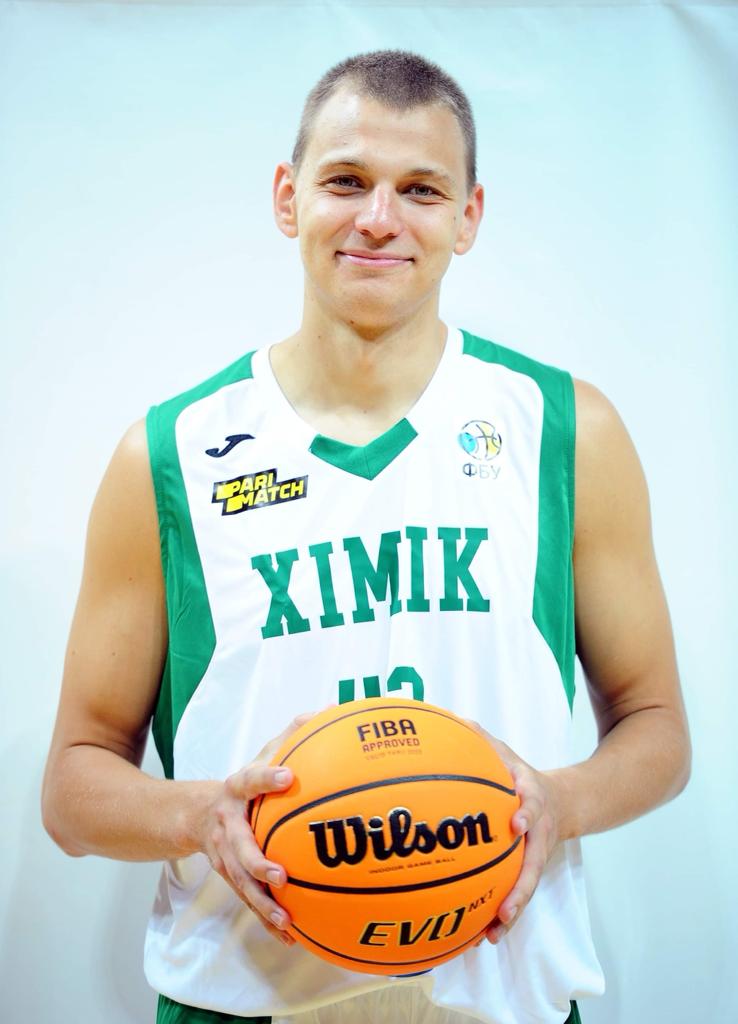 The 203-cm Antypov, 27, played in 26 games for BK Khimik in 2021-22, contributing 6.2 points and 4.8 rebounds.

"It's my first experience to play as foreign player so I want to say thank you to the coach and the coaching staff for this opportunity to play for the Kanazawa Samuraiz," Antypov said. "I will give my maximum efforts and I believe we can win many games. I can't wait to play for and meet all the boosters."
The Samuraiz, who had a 1-49 record last season, open the 2022-23 campaign at home against the Tachikawa Dice on October 1.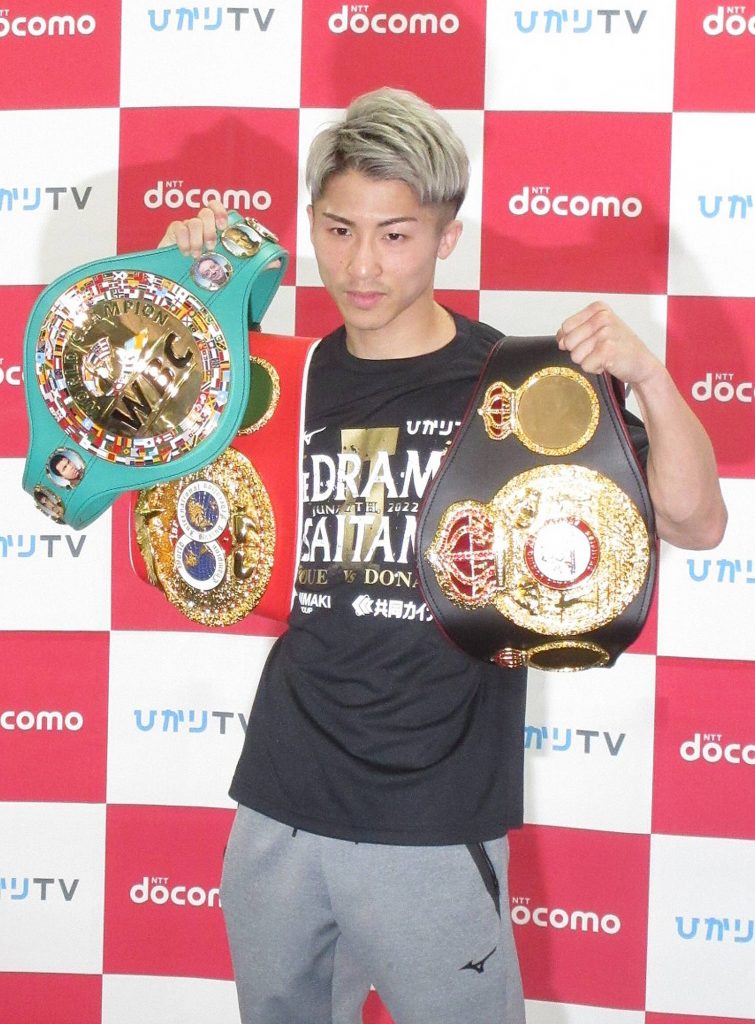 Briefly...
Bantamweight world champion Naoya "Monster" Inoue (23-0, 20 knockouts), holder of the WBA, WBC and IBF title belts, will face WBO champ Paul Butler of England (34-2, 15 KOs) on December 13 in Japan, according to multiple published reports. The title unification bout will be held at a TBA venue. Inoue is No. 2 on The Ring Magazine's current pound-for-pound (all weights) world rankings. …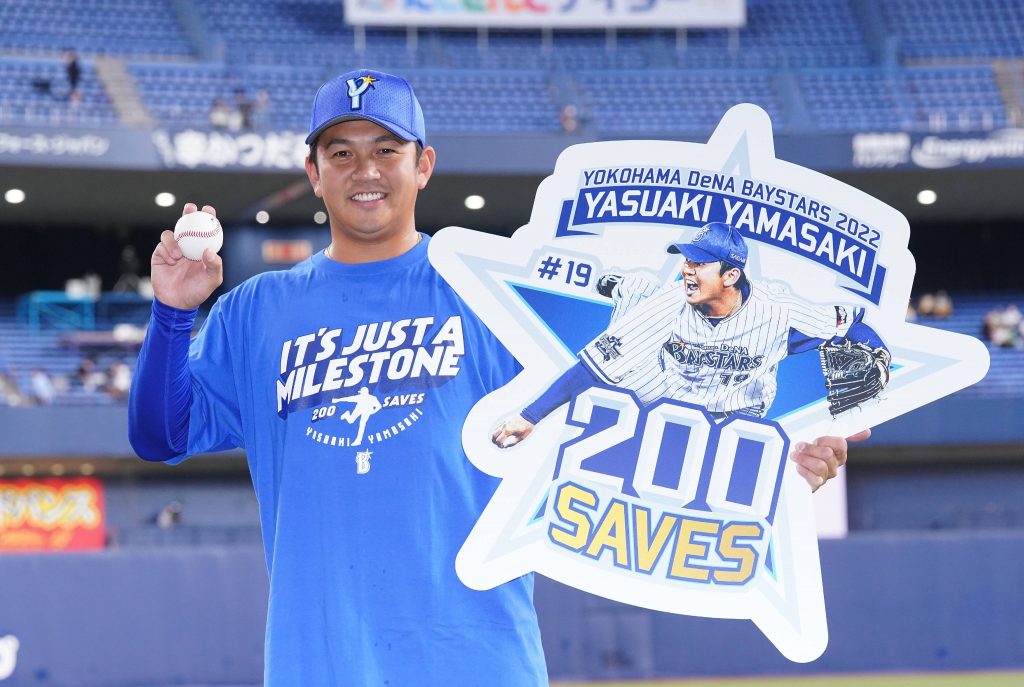 Yokohama DeNA BayStars closer Yasuaki Yamasaki recorded his 200th career save in the team's 4-0 home win over the Hanshin Tigers on Wednesday, August 24 in Osaka. Yamasaki is the eighth NPB reliever to record 200 saves. He's the youngest to reach the milestone at age 29 and 10 months, breaking the record set by a former Yokohama great. Kazuhiro Sasaki, who pitched for the Yokohama Taiyo Whales/BayStars (1990-99, 2004-05) in between a four-year stint with Seattle, got his 200th save at 30 years, 6 months.


Author: Ed Odeven

Follow Ed on JAPAN Forward's [Japan Sports Notebook] here on Sundays, in [Odds and Evens] here during the week, and Twitter @ed_odeven.