[JAPAN SPORTS NOTEBOOK] Naomi Osaka's Long Slump Overshadows Past Glory
Osaka's career appears to be at a crossroads. To play consistent, winning tennis again, she would benefit from a revamped leadership team.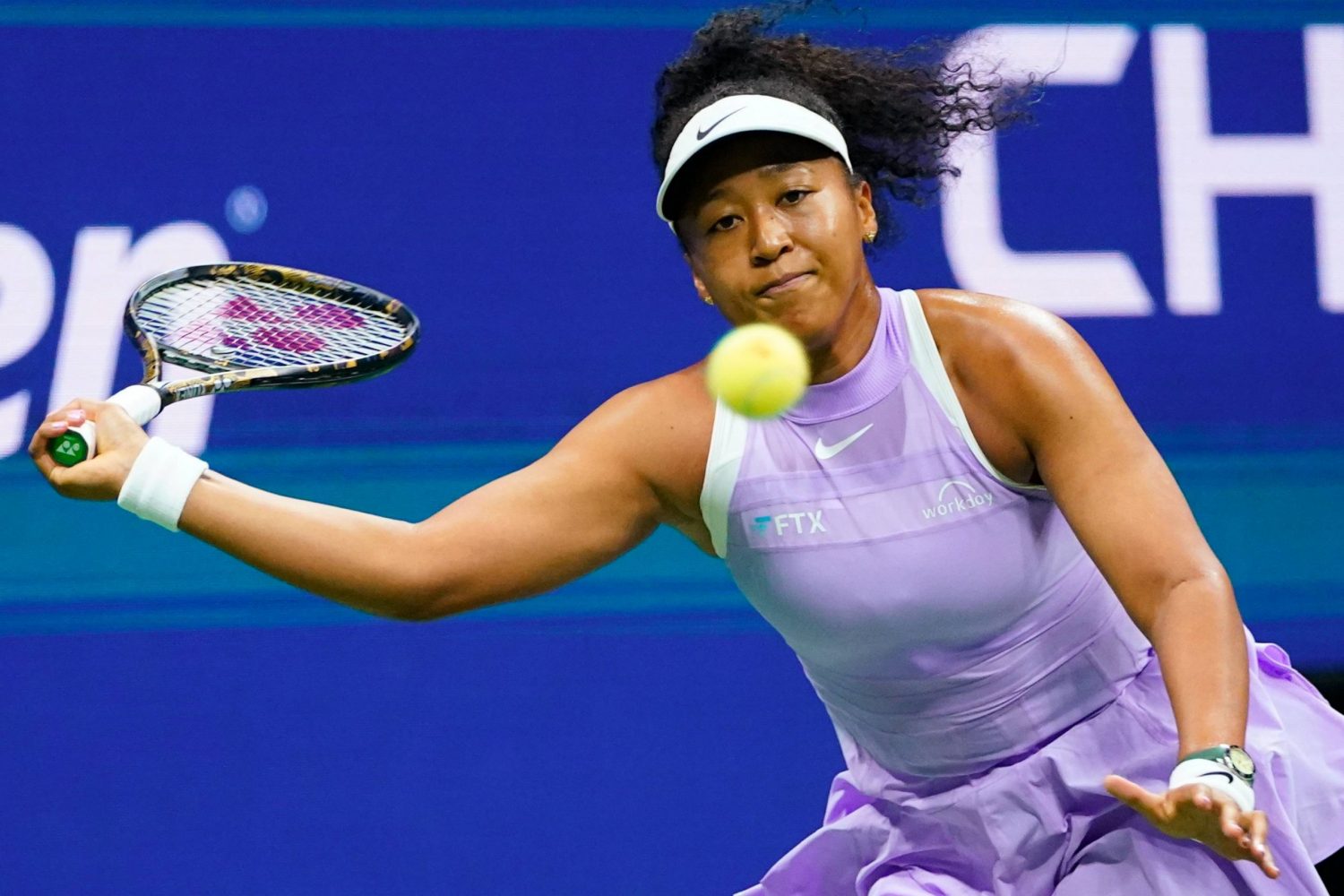 Naomi Osaka's bio page on the WTA Tour website provides a quick snapshot of a glaring problem she hasn't fixed this year. Scroll down to the MORE ON OSAKA section, which begins this way: "Currently without a full-time coach."

Clearly, based on her results this season, Osaka needs a full-time coach.
She needs an expert's daily advice, a tennis sage with a proven track record of maximizing players' talents for decades. A fearless mentor who isn't afraid to criticize her for her on-court mistakes, someone to push her to practice more efficiently and perform more consistently.

Since parting ways with former coach Wim Fissette, a decision that was announced in July, her father, Leonard Francois, has instructed her on a part-time basis.

Francois served as Osaka's first coach when she was a kid. Their familial bond is important, but this observer believes it's not a cure for Osaka's ailing tennis.
Indeed, injuries have had an impact on performance, and she's been hampered by an Achilles injury and a lower back ailment this year.
A Prolonged Slump
But she's in a prolonged performance slump, which began long before Fissette departed. Since winning the Australian Open for the second time in February 2021, the former world No. 1 hasn't advanced past the third round in singles at a Grand Slam tournament. She's been a finalist in just one tourney in 2022, the Miami Open, where she fell to Iga Swiatek 6-4, 6-0 in April.

She withdrew before the second round of the 2021 French Open, stating a need to focus on her mental health, then skipped Wimbledon.

After the Tokyo Olympics, where she lit the cauldron during the Opening Ceremony, Osaka, the reigning champion, exited the US Open in the third round.
A similar pattern materialized this year. Osaka fell to unseeded American Amanda Anismova in the third round, then Anisimova defeated her in the first round at the French Open.
After choosing to skip Wimbledon this summer, Osaka, unseeded in New York two years after claiming her second US Open title, suffered a first-round loss to American Danielle Collins, 7-6 (7-5), 6-3.
It's been a frustrating year, Osaka said after the match.

"Everybody deals with injuries, so I'd say for me, it's been more prominent this year, but I learned a lot more about my body and what's weak and what I could do to prevent it," she said. "I'd say this sport is definitely very physical, but it's kind of my job to stay on top of it."

Although she spoke about what she's learned and endured, Osaka would learn more with a full-time staff.
During the most successful stretches of Osaka's pro career, Sascha Bajin, Jermaine Jenkins and Fissette have been employed as her full-time coaches.
Family loyalty is admirable.

Can Osaka break out of malaise with her father offering pointers? Possibly.
Is a fresh voice, a well-recognized expert, the more sensible approach? Absolutely.
Coping with Mental Health
What's more, because Osaka has spoken about her mental struggles, on and off the court, employing a full-time sports psychologist to accompany her to tournaments would be a wise investment.

In March, Osaka addressed the issue of working with a therapist, but said she wasn't ready to have a full-time psychologist.
"I'm quite new to this," Osaka said, according to tennismajors.com. "I would be lying if I said I know exactly the role that they would play. But for now I feel like it helps me out a lot. I'm just going to keep moving forward with that, knowing the feelings that I have towards, like, wanting to improve that part of my life or that part of my head space. Yeah, I think this person would be a part of my team, and they would be quite important."

And money is no concern for Osaka, currently 44th in the world rankings, so hiring a full-time psychologist makes all the sense in the world. Between endorsements and WTA Tour earnings, she was paid $57.3 million USD (¥8.03 billion JPY) in 2021, according to Forbes. She was the world's highest-paid female athlete for the third straight year.
RELATED:
Baseball
Red Sox Assign Sawamura to Triple-A Worcester
The Boston Red Sox have had one of MLB's worst bullpens this season. Through Sunday, August 28, their bullpen ERA was 4.54, 27th among 30 teams in the majors.

Management decided a shakeup was needed, sending right-hander Hirokazu Sawamura and southpaw Austin Davis to the Triple-A Worcester Red Sox, it was announced on Monday.
In their place, Zack Kelly and Kaleb Ort were promoted from Worcester.
Sawamura, 34, allowed four hits and three runs and walked two batters in an inning of work on Sunday in a 12-4 loss to the Tampa Bay Rays.

The longtime former Yomiuri Giants pitcher is 1-1 with a 3.73 ERA in 49 relief appearances this season, his second with the Red Sox. He struck out 40 batters and issued 27 walks in 50⅔ innings.

In 2021, Sawamura went 5-1 with a 3.06 ERA in 55 games, allowing 32 walks and fanning 61 batters in 53 innings.

The Red Sox have a club option for Sawamura in 2023, which would be between $3 million (¥421.3 million JPY) and $4 million (¥561.8 million JPY) USD range.

By moving him to the minors, it appears Boston is planning to part ways with Sawamura after the season.


Horse Racing
Zenno Rob Roy Dies at 22
Sunday Silence-sired Zenno Rob Roy, the 2004 Japanese Horse of the Year, passed away on Friday, September 2 at Murakami Kinya Ranch in Hokkaido Prefecture. He was 22.

The cause was heart failure, according to published reports.

"The diagnosis is a deterioration of the heart muscle due to aging," Zenno Management posted in a statement on Facebook. "Last night [September 1], the stallion laid down to sleep normally, but could not rise [this morning]. He then said goodbye to this world without suffering."
In 19 career races in Japan, Zenno Rob Roy, who was bred at Shiraoi Farm, had seven wins, was the runner-up five times and finished third on four occasions. Among the stallion's notable wins in 2004 were the Japan Cup, the Arima Kinen and the Tenno Sho (Autumn).

In 2003, his maiden season, Zenno Rob Roy, who was trained by Kazuo Fujisawa, placed second in the Tokyo Yushun (Japanese Derby), the Tenno Sho (Spring) and the Tenno Sho (Autumn).

In 2004, Zenno Rob Roy competed overseas for the only time in his career and was second overall among seven contestants in the Grade 1 International Stakes at York Racecourse in England.

Zenno Rob Roy's racing pedigree lives on through his more than two dozen offspring.
Basketball
Plans for Alvark Tokyo's New Arena Unveiled
The Alvark Tokyo will move into a new, 10,000-seat arena in the fall of 2025, the B.League team and Toyota Motor Corp., announced on Monday, August 29.
"As a club, we have longed for a home arena," team president Kunihiko Hayashi told a news conference. "We want to create the best stage for players and customers."
For the past several years, the Alvark, B.League champions in the 2017-18 and 2018-19 seasons, have played most of their home games at Arena Tachikawa Tachihi on the outskirts of the Japanese's capital. This season, the team will use Yoyogi National Gymnasium.

Tokyo A-Arena will be constructed in Aomi, in Tokyo's Koto Ward, which is located in the Odaiba district.

Former International Paralympic Committee President Philip Craven, who became a decorated wheelchair basketball player after losing the use of his legs in an accident as a teenager, is one of Toyota's new outside directors.
Craven enthusiastically supports the Toyota-sponsored team's big initiative.

"This new arena project incorporates two ideas of ours," Crave said, according to Automotive News, which cited a news release. "The first is to show 'gratitude to sports and athletes.' The second is to give 'continued support to people who push their potential,' " he said in a news release. "I believe that sports have the power to give us all courage."
Alvark star Daiki Tanaka said in a statement on the arena project's website, "In 2025, when the arena is completed, I will be 33 years old. In my basketball life so far, the Tokyo Olympics has been a big goal, but the desire to play at a higher level in front of more people at this new arena has become a new motivation."

Yamanouchi Signs with Lamar University
Yuto Yamanouchi has signed a letter of intent to play for the NCAA Division I Lamar (Texas) University men's basketball team, the Southland Conference squad announced on August 31.

The 6-foot-10 (208-cm) power forward competed for Japan at the 2019 FIBA U19 Basketball World Cup in Latvia. He averaged 4.1 points and 3.9 rebounds.

As a special designated player, Yamanouchi, who was born in Fukushima Prefecture, contributed 3.0 points and 2.6 rebounds for the B.League second-division's Earthfriends Tokyo Z. Players with Yamanouchi's designation in the B.League do not receive salaries, enabling them to retain their amateur status.

The 19-year-old said recently he's ready for a change of scenery as the next chapter of his basketball career begins, welcoming the move to Texas.

"I liked what their plan for the future was and the talent that they brought in this year," Yamanouchi told the Beaumont Enterprise. "I just felt like Lamar was the best fit for me to succeed."
Lamar coach Alvin Brooks is entering his second season at the helm. The Cardinals are coming off a 2-27 season.

"We're really excited to have this young man," Brooks said of Yamanouchi in a news release. "Not only does he bring size but he has the ability to stretch the floor and shoot the three ball. He gives us something that we haven't had on the front line: an athletic big who can play both inside and out. He's also a really good rebounder.
"Yuto is an extremely hard worker and comes from a great family. He played for a strong high school program in California (Ribet Academy) before joining the Japanese national team. We're very excited to have him as part of the program."

Ice Hockey
Switzerland Tops Japan at World Championship
Switzerland defeated Japan 2-1 in a penalty shootout in the quarterfinals of the 2022 Ice Hockey Women's World Championship on Thursday, September 1 in Herning, Denmark.
In the second period of the Group A match, Makoto Ito had Smile Japan's lone goal in regulation, putting her team in front 1-0 at the 34:35 mark. Switzerland's Sinja Leemann made it 1-1 in the third period.
After a scoreless 10-minute overtime period of three-on-three play, the outcome was settled in a penalty shootout. Two Swiss players, Alina Marti and Leemann, scored in the shootout against Japan goalie Miyuu Masuhara. Japan didn't score, and Switzerland's two shots that got past Masuhara broke the deadlock. Based on statistical protocol, the shootout goals counted as "plus one" on the scoresheet for the winning team.
"It would have meant a lot to us to make the semifinals for the first time, but it wasn't meant to be," Masuhara told reporters after the game.
Despite the loss, Japan, which placed sixth, its best-ever showing, at the world championship in 2021, was back on the ice over the weekend in its pursuit of a Group A assignment for next year. Japan recorded a bounce-back 5-4 win over Sweden on Saturday, September 3 to earn a spot in the fifth-place match against Finland on Sunday.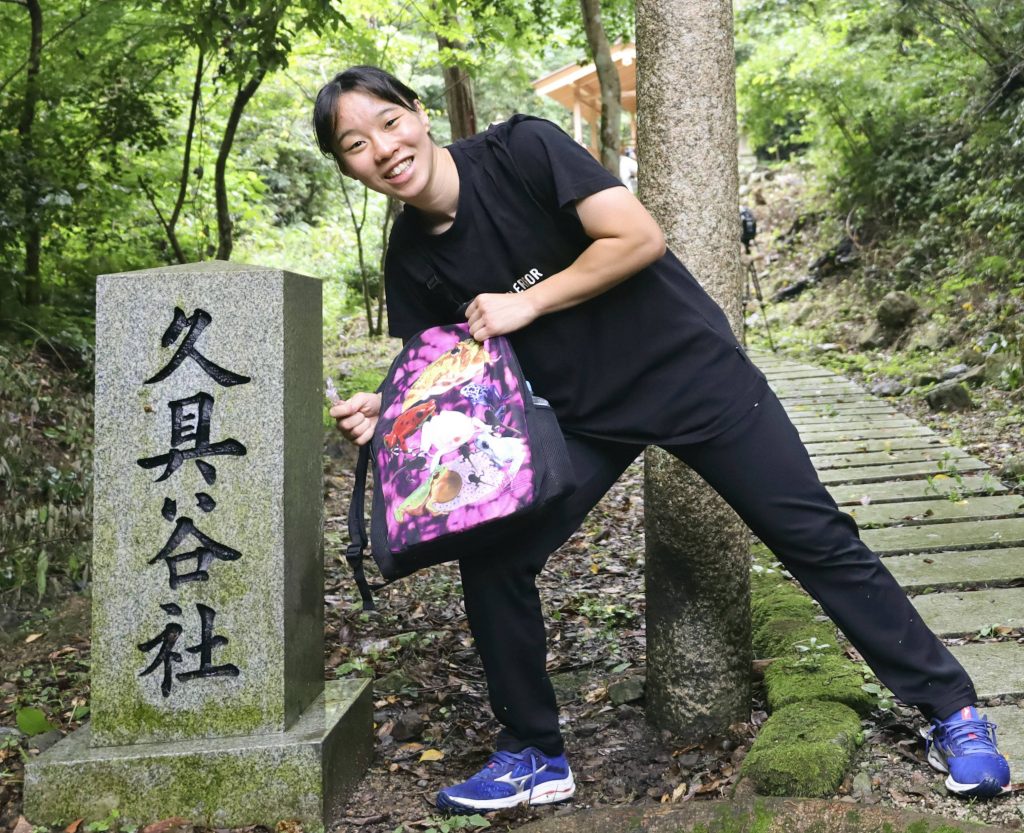 Boxing
Olympic Champ Irie to Pursue Career Researching Frogs
Sena Irie, who won the women's featherweight gold medal at the Tokyo Olympics in August 2021, is planning to compete in one final competition before shifting her full-time focus to academics.
Irie, 21, is scheduled to lace up the gloves at the All Japan National Boxing Championships in late November in Tokyo. After that, the Tottori Prefecture native, whose application for admission into Tokyo University of Agriculture and Technology graduate school was accepted, will study frogs and toads.
"I'm a fan of the Japanese common toad and want to research its ecology," Irie said on September 2, according to Kyodo News. "I want to study hard and spread the word about it."


Author: Ed Odeven

Follow Ed on JAPAN Forward's [Japan Sports Notebook] here on Sundays, in [Odds and Evens] here during the week, and Twitter @ed_odeven.