[JAPAN SPORTS NOTEBOOK] Samurai Blue Kick Off A Busy Stretch with Rout of Paraguay
After their 4-1 win over Paraguay, the Samurai Blue shifted their focus to an encounter with world No. 1 Brazil.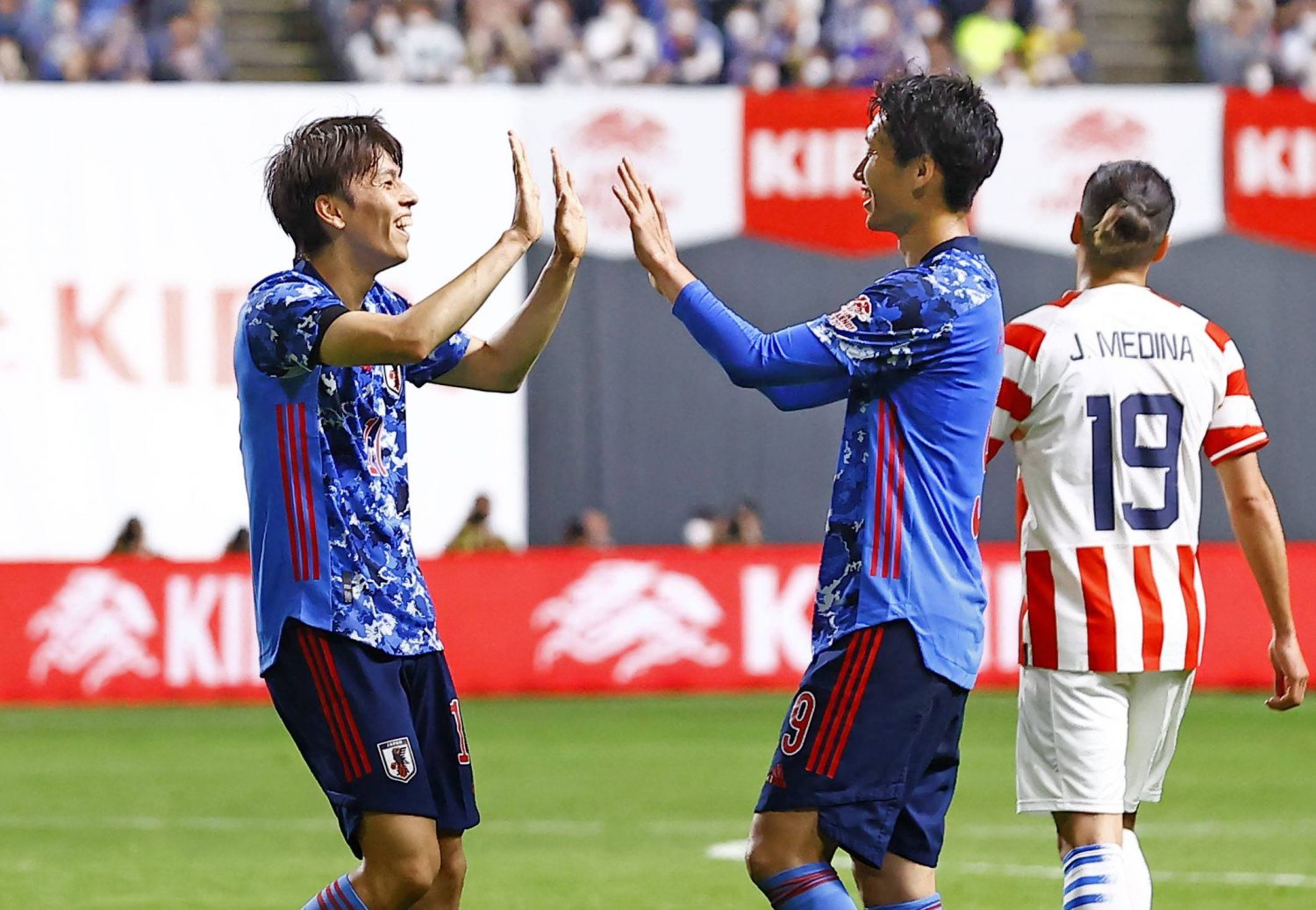 The Japan men's soccer national team recorded a convincing 4-1 victory over Paraguay in an international friendly on Thursday, June 2 at Sapporo Dome.
A bigger test awaits the Samurai Blue on Monday evening, June 6: a showdown with world No. 1 Brazil at Tokyo's National Stadium.
In the run-up to the 2022 World Cup, which gets underway on November 21 in Qatar, the importance of each match in terms of preparation for the global tournament can't be overstated for Japan manager Hajime Moriyasu's squad.
After facing Brazil, Japan is set to take on Ghana on June 10 in Kobe, with Chile and Tunisia meeting in the day's other Kirin Cup match at the same venue. The Samurai Blue will meet a TBD opponent (either Chile or Tunisia) on June 14 in Suita, Osaka Prefecture.
Against Paraguay, 23rd-ranked Japan built a 2-0 lead before halftime on goals from Takuma Asano and Daichi Kamada in the 36th and 42nd minutes, respectively.

Kaoru Mitoma made it 3-1 in the 60th minute after Derlis Gonzalez had Paraguay's lone goal in the 59th.
Ao Tanaka completed the scoring in the 85th minute.
Genki Haraguchi, who was replaced in the second half by Tanaka, finished with two assists.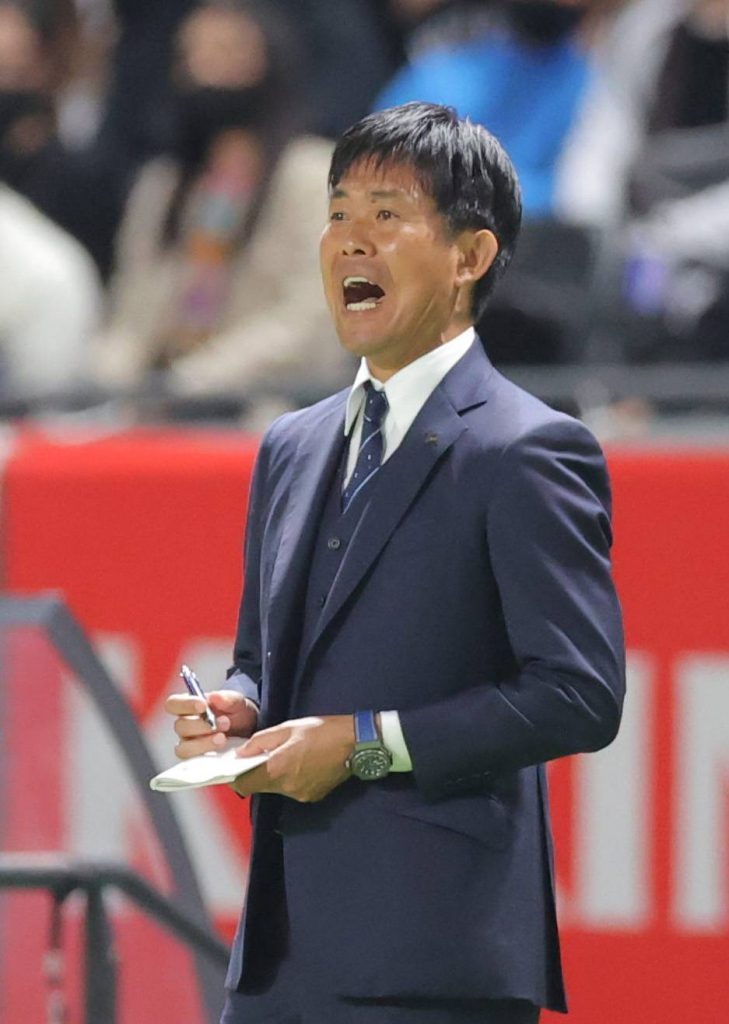 After the Samurai Blue's victory over Paraguay, Moriyasu said his team had a business-like approach to their encounter.
"Paraguay didn't qualify for the World Cup, but we treated this game just the same as if they had," Moriyasu said, according to Kyodo News.
"It doesn't matter whether our opponents are going to the World Cup or not, we still have to put in the same hard work and effort."
Before Japan faced Paraguay, Moriyasu told a news conference the day before that he viewed the friendly as an important measuring stick for his team.
"By sorting out the achievements and challenges we faced in the Asian qualifiers, we hope to use this match to improve ourselves, both as a team and as individuals," Moriyasu commented.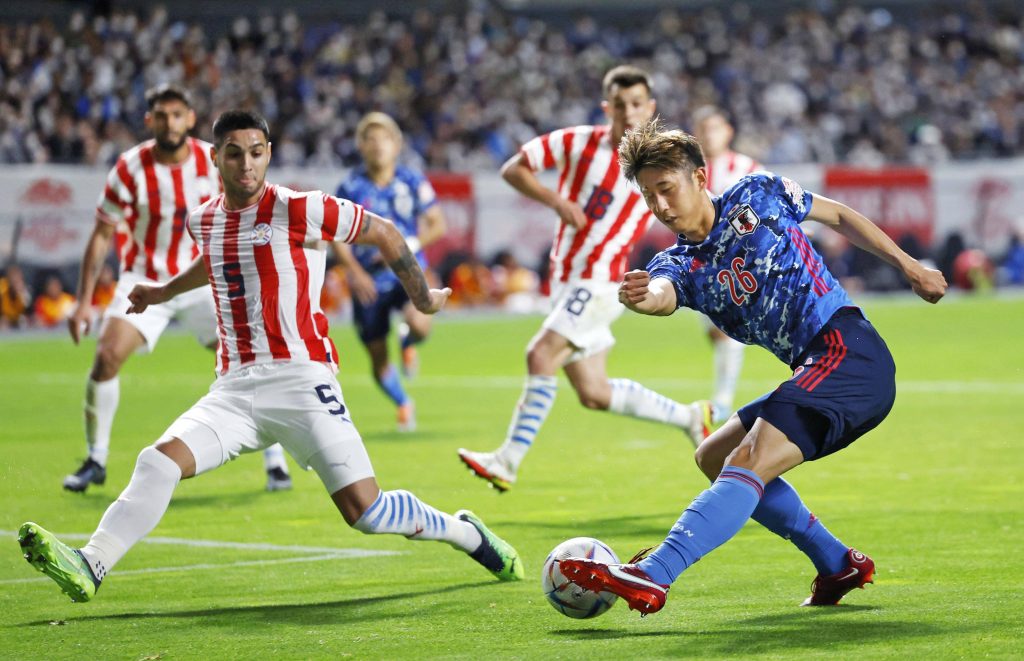 Now, with one match in the books this month, Samurai Blue's focus shifted to preparations for its high-profile encounter with Brazil, the five-time World Cup champion (including 2002 in Japan).
"We are facing Brazil next and they play at a high level," Asano said, according to Agence France-Presse. "We need to see what we're capable of doing against them and we just have to throw everything at them and try to keep that going."
Tennis
Shibahara, Koolhof Capture French Open Mixed Doubles Title
For the first time since 1997, a Japanese mixed doubles player walked off the courts at Roland Garros as a French Open champion on Thursday, June 2.
Ena Shibahara and partner Wesley Koolhof of the Netherlands, the No. 2 seed, triumphed 7-6 (7-5), 6-2 over Norway's Ulrikke Eikeri and Belgium's Joran Vliegen to win their first Grand Slam title together.
Born in California, the 24-year-old Shibahara has represented Japan in international competitions since 2019, including at the Tokyo Olympics.
Thursday's victory produced her first career mixed doubles titles. She's won eight women's doubles titles, most recently teaming up with Shuko Aoyama to win at the Cleveland Open in August 2021.
Shibahara acknowledged that the French Open title is "very special."
"Yeah, I mean, well, like I said on court, I grew up with a family of five," she said in Paris. "And so I was kind of, and we all kind of played tennis together, and they would played doubles, and I'm the youngest, so I'm always trying to fight for the spot to be the fourth player.
"So they would always play mixed doubles and that is basically how I started my tennis. So it was very special for me to win this title in mixed doubles."

In a May interview with the Intercollegiate Tennis Association website, the former UCLA player spoke about her joyful beginnings as a tennis player.
"I fell in love as soon as I made contact with the ball for the first time," Shibahara said. "It was the best feeling ever and I never wanted to stop."
Golf
Matsuyama Disqualified for Equipment Violation
For Hideki Matsuyama, the Memorial produced an important milestone in his golf career: He won his first PGA tournament there in 2014.
On Thursday, June 2, Matsuyama experienced something completely different in the Memorial's first round in Dublin, Ohio, being booted out of the tournament for wielding a golf club that didn't adhere to appearance regulations.

In short, his 3-wood had too much paint on it.
As The Associated Press reported, "rules officials were made aware of 10 small lines forming a circle on the face of his 3-wood. Matsuyama had just teed off at Muirfield Village and was approached on the second hole."
The PGA and Memorial officials became aware of the noncompliant 3-wood after pictures of it were taken several days before, according to published reports.
Matsuyama exited the Memorial at 3-over par after nine holes.
PGA Tour chief referee Steve Rintoul explained the situation in detail later in the day.
"[Someone] actually applied the material to the [club's] face," Rintoul said at a news conference. "The material was applied to the face for alignment for Hideki to set the ball inside the circle of the lines. That's actually the center of the face."
Rintoul continued: "And applying a small, discrete dot with a Sharpie to help you with alignment is fine. We have players who do it all the time. But the amount of substance that was up on the face of the club, when we sent it to the USGA, their equipment standards guys, it was just excessive. And that's what could affect ― could affect ― the performance of the ball."
Saso Struggles at US Women's Open
Yuka Saso shot a 3-over 74, including six bogeys, in the second round of the US Women's Open on Friday, June 3.
The reigning champion's title defense ended, however, as she failed to make the cut. Saso was at 9-over 151 at the midway point at Pine Needles Lodge and Golf Club in Southern Pines, North Carolina.
Asked about the experience of competing in the US Women's Open as the defending champion, Saso responded by saying, "It was great. It was the feeling that I have never had before, which it's awesome. A little disappointed with how I played, but the overall experience I learned a lot, and with this type of golf course, it means so much to me to have the legend Annika [Sorenstam] playing back and all that happened this week, it's just awesome."
RELATED: GOLF | Rising Star Yuka Saso Triumphs at U.S. Women's Open

Basketball
Brave Thunders' Fujii Named 2021-22 MVP
Kawasaki Brave Thunders guard Yuma Fujii sparked his club with high-energy play, consistent scoring and dynamic playmaking throughout the 2021-22 season.
The 30-year-old veteran backcourt leader was named the regular-season MVP on Friday, June 3 at the B.League Award Show.
Fujii averaged 14.1 points and 5.5 assists in 53 games. He shot 80.9% from the free-throw line and 46.1% from the floor.
The 178-cm Fujii sank 99 3-pointers and made 64 steals.
"I would like to thank the opposing teams, the league members, and everyone involved with the Kawasaki Brave Thunders and myself," Fujii said at the ceremony.
Reflecting on his career, Fujii said he's motivated to make an impact on the court despite his diminutive size.
"I want to prove that I can fight even if my size is small, and I want to become a player who can give dreams to small children," Fujii said. Also, I would like to continue playing without forgetting to enjoy playing basketball."
Also, at the ceremony, the B.League unveiled its 2021-22 Starting Five, aka All-League Team. Fujii, Yuki Togashi of the Chiba Jets and Seiya Ando of the Shimane Susanoo Magic were selected as guards. Forward Dwayne Evans of the Ryukyu Golden Kings and Kawasaki center Nick Fazekas were also picked.
Title-winning bench boss Ryuzo Anzai of the Utsunomiya Brex received the Best Head Coach Award.
RELATED: Utsunomiya Brex Sweep Ryukyu Golden Kings In B.League Finals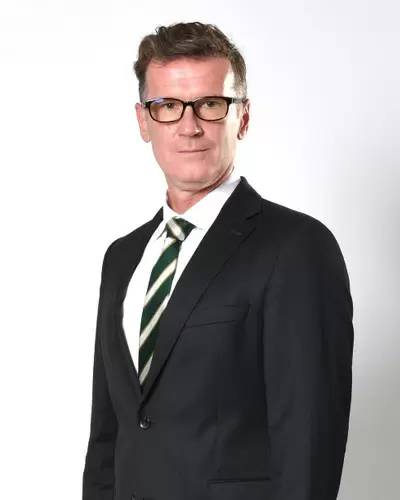 Fischer Named Evessa's New Coach
After Kensaku Tennichi's departure as head coach of the Osaka Evessa at the end of the season, the team's search for a new bench boss was completed locally.
Mathias Fischer, who coached the B2's Nishinomiya Storks from 2019-22, is Osaka's new sideline supervisor, the team announced on Friday, June 3.
The 50-year-old German compiled a 205-55 record in his three seasons with the Storks.
The Evessa are coming off a 21-36 season in which they finished eighth in B1's 11-team West.
"I am excited to be the next head coach and I want to thank the Osaka Evessa for giving me this opportunity to join their great organization and lead their talented team," Fischer said in a statement. "This new position will allow me to step into the B1 League and be part of the best Japanese basketball. I will bring to the team my expertise from numerous years overseas and in Japan and my passion for the game."

Jawad Williams Announces Retirement
After a distinguished pro basketball career that included being all-time great LeBron James' teammate with the Cleveland Cavaliers, competing in top European leagues and spending several seasons in Japan, Jawad Williams decided now is the right time to move on to the next chapter of his life.
Williams, who suited up for the B2's Yamagata Wyverns in 2021-22, announced his retirement on June 1.
"After 17 years, I have decided to retire from playing the game that I love so much," Williams wrote in a statement posted on social media. "It is truly a blessing, and an honor to be able to walk away from the game on my own terms.
"The game of basketball has provided me with experiences and relationships that have helped mold me into the man I am today.
"I will write more about my experiences on my website, but for now I just want to thank my family, friends, fans, and the game of basketball… Thank you!"

Williams, 39, averaged 13.2 points, 4.5 rebounds and 2.2 assists this past season for the B2's Yamagata Wyverns. He appeared in 50 games, making 35 starts. He scored a season-high 24 points against the Fighting Eagles Nagoya on April 23.
A University of North Carolina alum, Williams helped the Tar Heels win the 2005 NCAA Men's Tournament title. (Former title-winning Tar Heels teammates Reyshawn Terry and Jackie Manuel also plied their craft in Japan.)
He also helped the Alvark Tokyo collected back-to-back championships in the 2017-18 and 2018-19 seasons. In recent years, he also played for the Koshigaya Alphas, Levanga, Utsunomiya Brex and Levanga Hokkaido before joining the Wyverns. He also played for the Rera Kamuy Hokkaido in the 2007-08 JBL season.
Having followed Williams' career for nearly two decades, this reporter was always left with the same impression: He's a consummate pro on and off the court.
An author of children's books and an entrepreneur, Williams is an aspiring coach who has been involved with the NBA's training programs for assistant coaches and basketball operations in recent months.
RELATED: BASKETBALL | Veteran Forward Jawad Williams Joins Rebuilding Levanga Hokkaido
Baseball
Ohtani Endures Shellacking by Yankees, Falls to 3-4
Shohei Ohtani allowed three home runs and four runs in three innings against the New York Yankees on Thursday, June 1 in the first game of a doubleheader at Yankee Stadium.

The Angels dropped their seventh straight game, losing 6-1.
Ohtani, who fell to 3-4 on the year, yielded five runs in six innings in his previous start against the Toronto Blue Jays on May 26
Since arriving in the United States in 2018, he had never allowed four or more runs in consecutive MLB starts, according to the Angels.
"Obviously they [the Yankees] have a great lineup and if I don't make my pitches, they are going to hit the ball hard," Ohtani told reporters. "That's what happened."
Angels manager Joe Maddon intimated that Ohtani might be tipping his pitches.
"There are things that pitchers do that other teams pick up," Maddon said, according to the Orange County Register. "If you have a group of guys that are good at that, they can gain an advantage. We have to be more vigilant."
Los Angeles' losing streak stretched to nine games after Friday night's 10-0 series-opening defeat to the Philadelphia Phillies, then reached 10 after a 7-2 defeat the next day.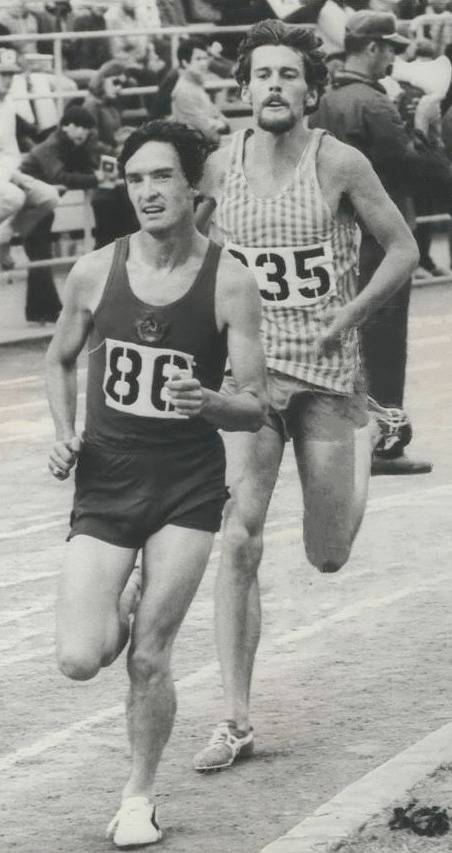 Track and Field
Kenny Moore, 1970 Fukuoka Marathon Runner-Up, Dies at 73
Two-time Olympic marathon runner Kenny Moore, a gifted chronicler of running for decades, passed away on May 4 at age 73 in Kailua, Hawaii.
Moore competed in the 1968 Mexico City Games and 1972 Munich Olympics. He was 14th in Mexico, then placed fourth in West Germany.
In between his two Olympic appearances, Moore had the top times among American participants at the Fukuoka Marathon, which was considered the world championship race of that era, in 1969 and '70.
He was clocked in 2 hours, 13 minutes, 28 seconds en route to a seventh-place finish in 1969. He was the runner-up the next year with a time of 2:11:36.
Tributes have poured in for Moore, on social media and in comments' sections for various obituaries written about the American, including this one from Runner's World.
Author: Ed Odeven
Follow Ed on JAPAN Forward's [Japan Sports Notebook] here on Sundays, in [Odds and Evens] here during the week, and Twitter @ed_odeven.