[NOTES on a SCORECARD] New Column Debuts with Mix of News and Views on Japanese Sports
Insights on Sapporo, the favorite to host the 2030 Olympics, plus a smorgasbord of topics including Mao Asada's new venture and Yutaka Take's latest great feat.
Welcome to "Notes on a Scorecard," a column that will be a regular feature with notes, quotes, anecdotes and opinions primarily about Japanese sports and athletes in and outside the country. The format is based on the column by the late legendary columnist Allan Malamud, which first ran in the Los Angeles Herald-Examiner and later Los Angeles Times.
So without further ado, here we go.
It appears that Sapporo, the host of the 1972 Winter Games, is in the driver's seat to be the host of the 2030 Olympics. People that I speak with in the sports community are confident it will happen.
The reasons for this are:
The IOC is very grateful for Japan holding the Tokyo 2020 Games under extremely difficult circumstances.
The two other serious bidders at this point (Salt Lake City and Vancouver) have logical reasons why they may be passed over this time.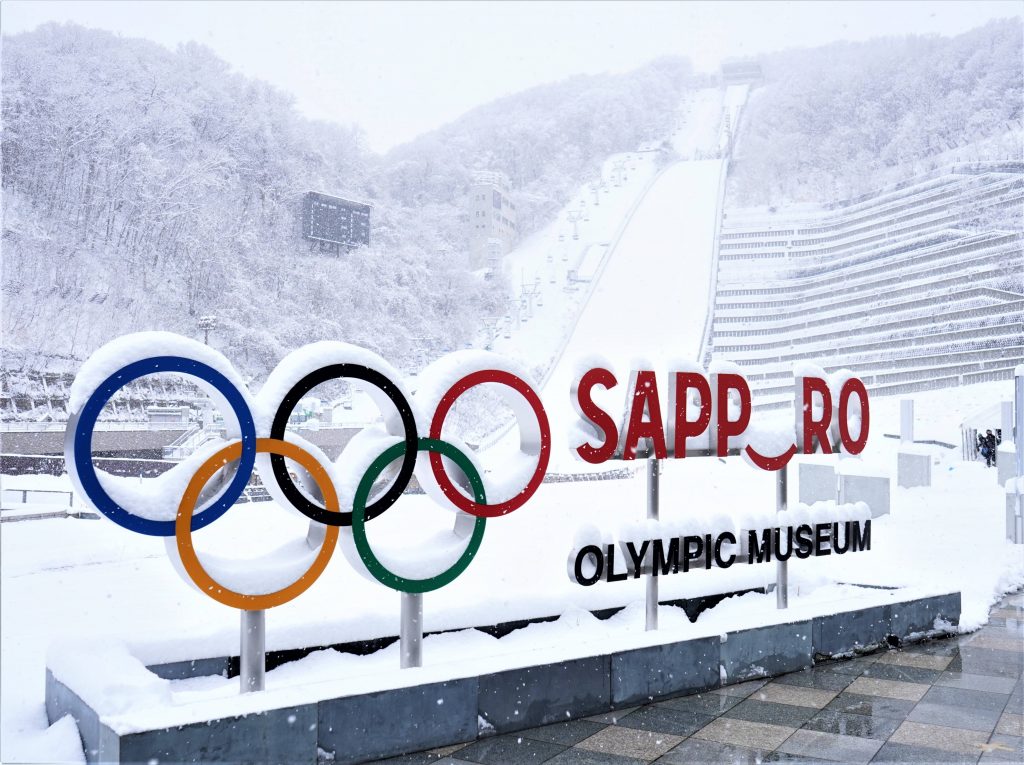 With Los Angeles set to host the 2028 Olympics, it is unlikely the IOC would give consecutive games to the same country, and Vancouver hosted the 2010 Olympics just 12 years ago.
An IOC inspection team had a three-day visit (May 31-June 2) in Sapporo to inspect the facilities. The decision on the 2030 Olympics is expected to be announced in May of 2023 at the IOC meeting in Mumbai, India.
RELATED: Sapporo is Snowed In, and it's All Natural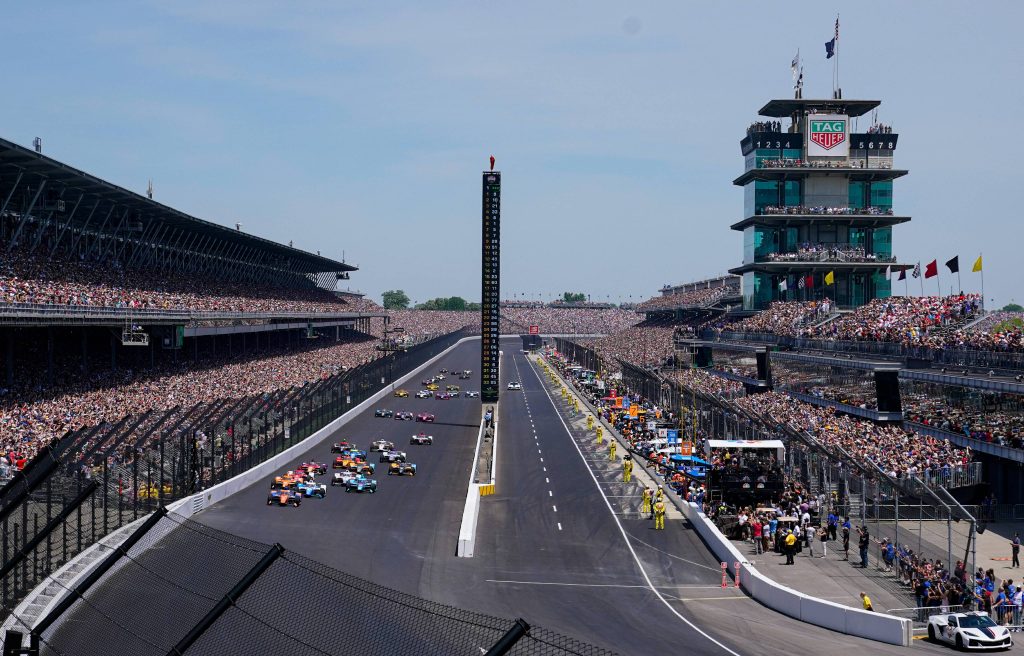 In? Or Out?
As far as hosting other sporting events go, Japan is going to have to make up its mind soon if it still wants to be a player on the international scene. This past week I saw that the Indianapolis 500 race, where two-time winner Takuma Sato competed, drew a mind-boggling crowd of 325,000 people.
Canceling competitions is going to be unacceptable going forward. The panicked move to call off skating's Grand Prix Final in Osaka last December was completely unnecessary and unfair to the skaters.
The World Swimming Championships, also called the FINA World Aquatics Championships, were supposed to be held in Fukuoka this summer, but were pushed back until 2023 with the pandemic as the excuse. The global extravaganza was originally scheduled for 2021 in Japan, but called off due to COVID-19. (In the meantime, Budapest will host the 2022 world championships later this month.)
The world governing bodies of sports are going to become skittish if this continues to happen in Japan. After two and half years it is apparent that COVID is not going to magically disappear, but rather we have to coexist with it. This is the reality.
The Toray Pan Pacific Open and Rakuten Open tennis tournaments at Ariake Colosseum, which have been canceled the past two years due to the pandemic, are on the calendar for September 19-25 and October 3-9, 2022, respectively, but tickets have yet to go on sale for either event.
If the plug is pulled again, I can see the WTA and ATP Tours looking elsewhere in the future to fill in those dates.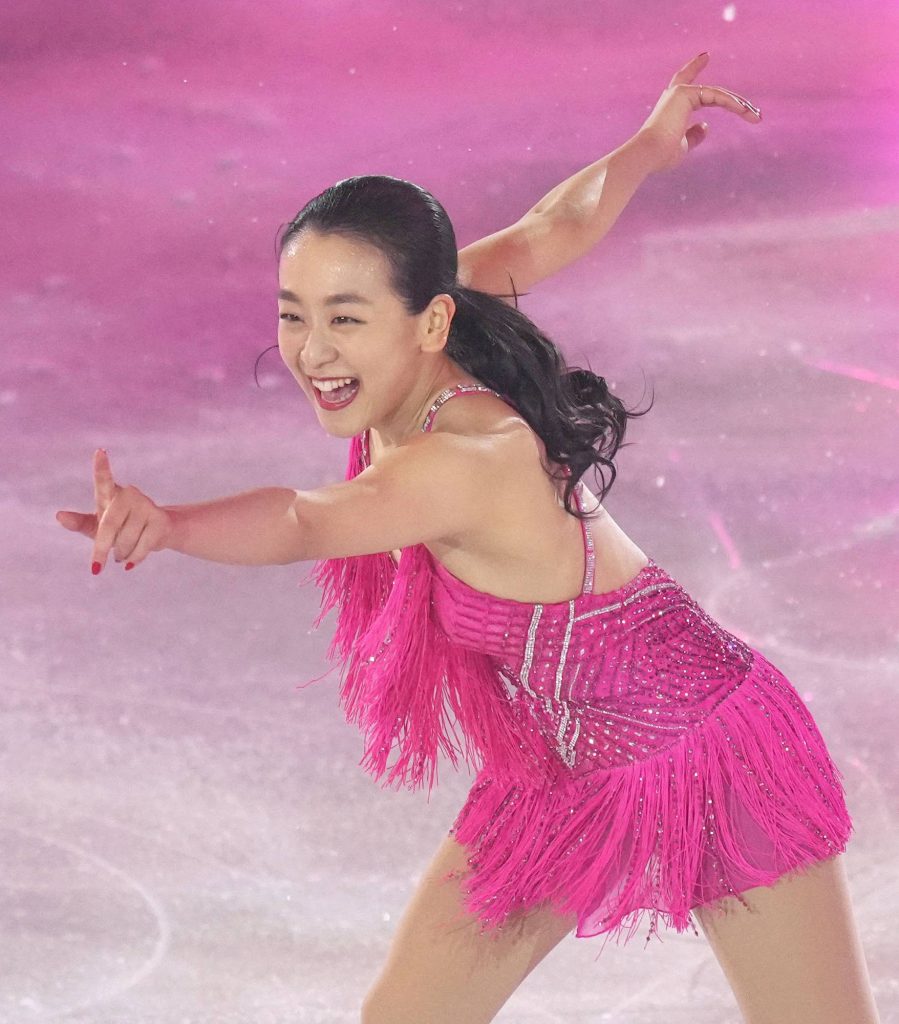 Mao Parts Ways with IMG
Three-time world figure skating champion Mao Asada has left IMG after more than 15 years to open her own sports agency, Heroes Management. At this point it will represent Mao, her sister Mai, former world junior champion Marin Honda and sportscaster Shuzo Matsuoka.
With Mao's name and fame, it seems likely that it could end up representing athletes and celebrities in a variety of sports and other fields.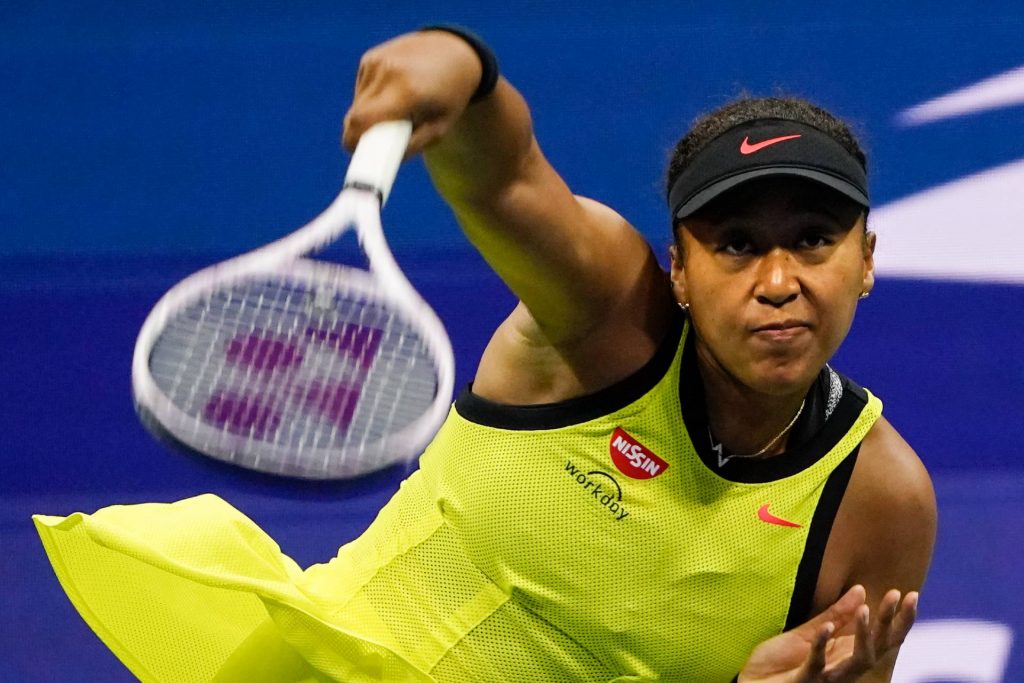 A Cautionary Tale for Osaka
Naomi Osaka was bounced out of the French Open in the first round and one has to wonder what the future holds for the four-time Grand Slam champion. The 24-year-old hasn't made it past the third round at the past four Grand Slam tournaments she has entered and last summer's Tokyo Olympics.
Osaka has pulled out of events for mental health reasons and to take time off, which have made it difficult for her to build any momentum in training and play.
Tennis is a tough sport that requires a certain rhythm. Once you get out of it, it can be very hard to regain.
Case in point: John McEnroe. At the age of 27, the seven-time Grand Slam singles champion took a six-month break from the game for personal reasons. He never won another Grand Slam singles tournament.

Yutaka Take, Rich Strike and Secretariat
Quite an accomplishment by jockey Yutaka Take with his recent victory in the Japanese Derby, aka Tokyo Yushun. He has now won the race six times and done it in his 20s, 30s, 40s and 50s. Pretty amazing.
The incredible triumph on May 7 by Rich Strike at the Kentucky Derby brought back memories of a wonderful road trip I took years ago after I graduated from college. I flew from Los Angeles to Chicago, where I rented a car. I drove to Louisville, Kentucky, where I spent the night at a friend's place, then went on to Claiborne Farms in Paris, Kentucky, the following day to see the legendary thoroughbred Secretariat.
"Big Red" was retired by that point and enjoying life as a stud in a huge pasture. A groom brought him over to me for a few photos. It was a moment I will remember forever.
For those who don't know Secretariat, he was the Triple Crown winner in 1973, the first since Citation in 1948. Forty-nine years later his winning times in the Kentucky Derby, Preakness and Belmont Stakes still stand. He won the Belmont by a phenomenal 31 lengths.
Following my visit with Secretariat, I drove to Indianapolis to watch the Indy 500. Seeing the so-called "Greatest Spectacle in Racing" in person was another memorable experience.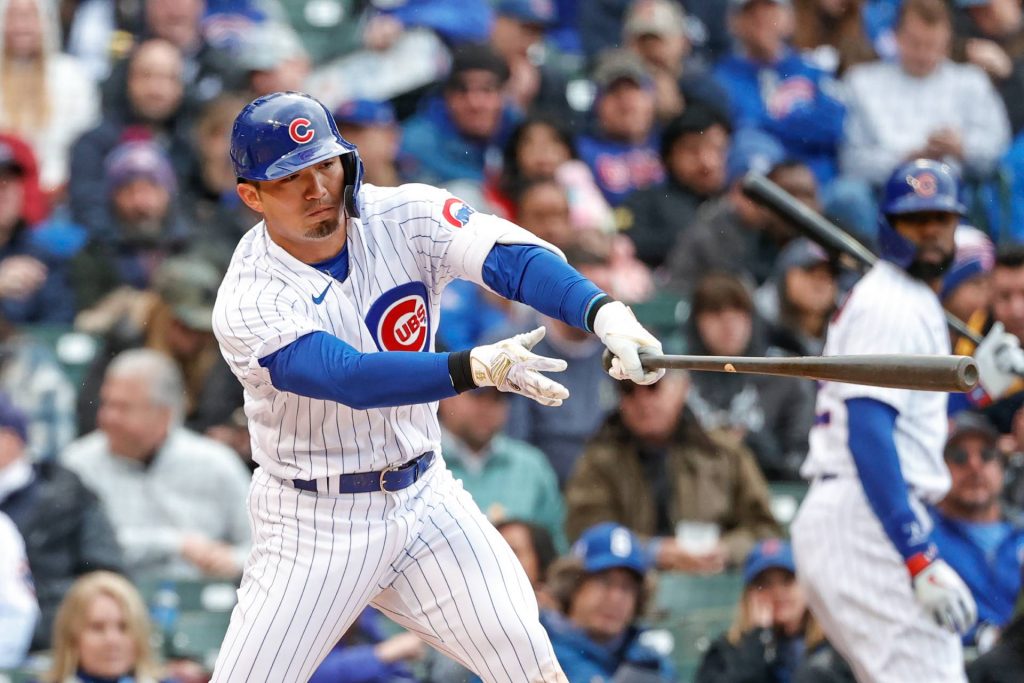 Cubs' Suzuki Endured a Difficult May
After being named the National League Rookie of the Month in April, outfielder Seiya Suzuki has been struggling in his first season with the Chicago Cubs. The slump was somewhat predictable, as most pitchers were unfamiliar with the former Hiroshima Carp star but have now adjusted.
Suzuki hit .279, with four home runs and 14 RBIs in his first month after signing a five-year, $85 million contract with the Cubs. He had a tough month in May, however, hitting no homers and knocking in just seven runs. He was hitting .245 by the end of the month when he went on the Injured List with a sprained finger.
Suzuki will try to avoid the fate of outfielder Kosuke Fukudome, who signed a four-year, $48 million pact with the Cubs in 2008.
Fukudome made the All-Star Game in his first season in the majors, but then struggled and was never able to figure out major league pitching. He was traded by the Cubs to Cleveland in 2011 and later released. He signed with the White Sox in 2012, but was let go after just 24 games.
The New York Yankees gave Fukudome one last chance the same year, but he never made it out of the minor leagues and returned to Japan in 2013.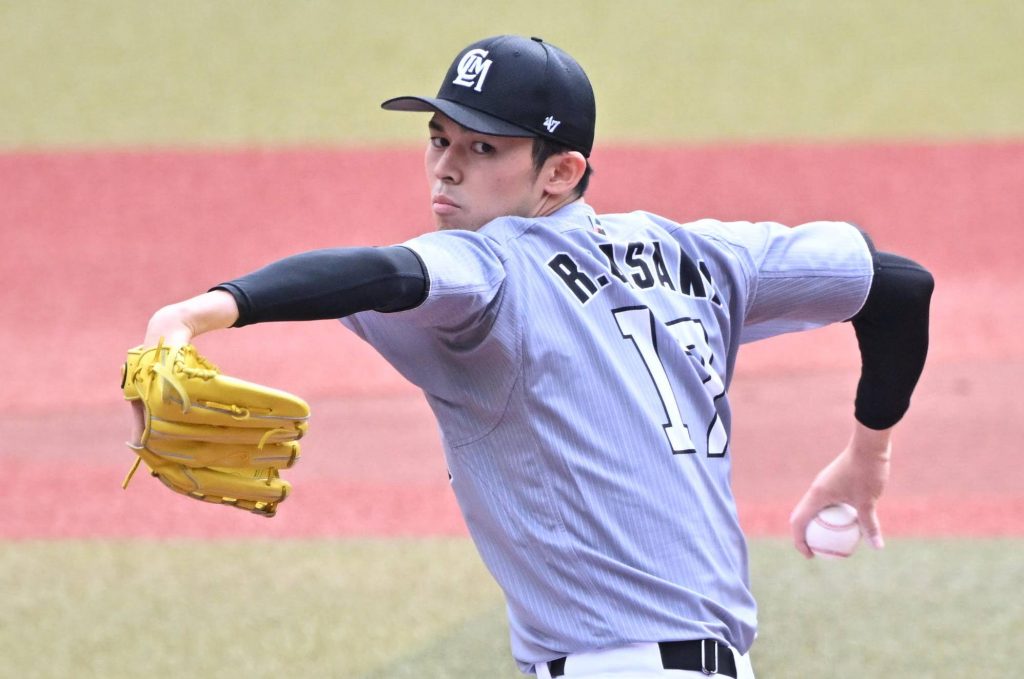 Intrigued by Sasaki's Future
Chiba Lotte Marines ace Roki Sasaki, aka "The Monster of Reiwa," is now 5-0 in nine games this season with a miniscule ERA of 1.33 and 94 strikeouts against just eight walks. Sasaki tossed a perfect game in April, then nearly another in his following outing.
It is going to be interesting to see what the Marines do with the big right-hander, who is still only 20 years old. MLB teams will no doubt be salivating to acquire the star if Chiba Lotte decides to post him.
Author: Jack Gallagher
The author is a veteran sports journalist and one of the world's foremost figure skating experts. Find articles and podcasts by Jack on his author page, here, and find him on Twitter @sportsjapan.