Japanese Quartet Vying for Victory in the Prix de l'Arc de Triomphe
Do Deuce, Titleholder, Deep Bond and Stay Foolish are set to compete, with each team taking on the challenge with its own hopes and dreams in Paris.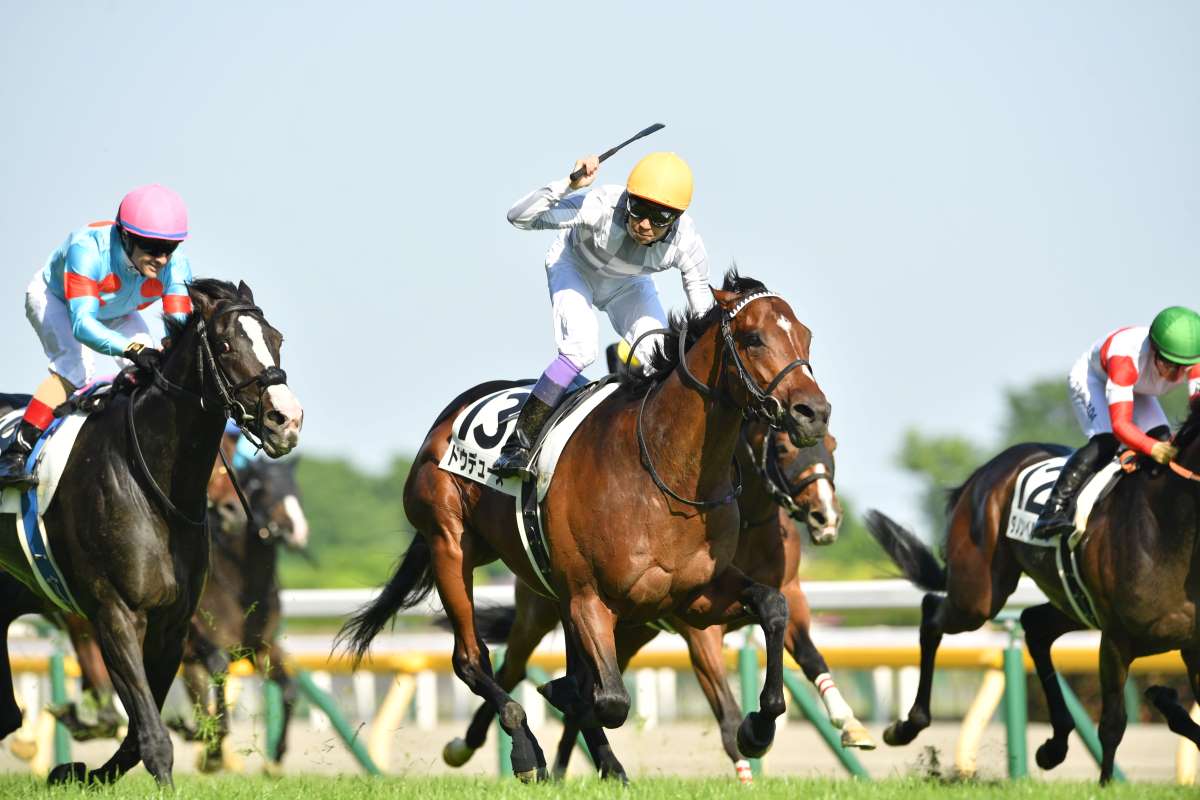 More than half a century has passed since the first attempt by Speed Symboli in 1969.
This year, four Japanese-trained horses, a record number, will compete in the Prix de l'Arc de Triomphe on Sunday, October 2 at ParisLongchamp, a 2,400-meter G1 race on turf, and a long-cherished dream of the Japanese horse racing community.
This is the world's most prestigious race, and each team will be taking on the challenge with its own hopes and dreams. Don't miss the moment when history will be made.
Meet the Horses
Titleholder, a three-time G1 winner, triumphed in his last race, the Takarazuka Kinen, in a course-record time of 2 minutes, 9.7 seconds on June 26. He has Montjeu, who beat El Condor Pasa in the Prix de l'Arc de Triomphe in 1999, in his maternal bloodline. And Tony Bin, who won the Prix de l'Arc de Triomphe in 1988, is in his paternal line.
This year's Derby winner Do Deuce, who also has Tony Bin in his bloodlines, will team up with jockey Yutaka Take, who will be racing for the 10th time in Prix de l'Arc de Triomphe.
Deep Bond is making his second attempt, following the 2021 race when he finished last in the 14-horse field. His broodmare sire is the "indomitable" King Halo, a son of the 1986 Prix de l'Arc de Triomphe winner Dancing Brave, and expectations are high for his first G1 victory.

Trainer Yoshito Yahagi, who has accumulated a string of overseas Grade 1 victories since his historic triumph by a Japanese horse in the 2021 Breeders' Cup World Championships in the United States, will make his first Prix de l'Arc de Triomphe challenge with Stay Foolish.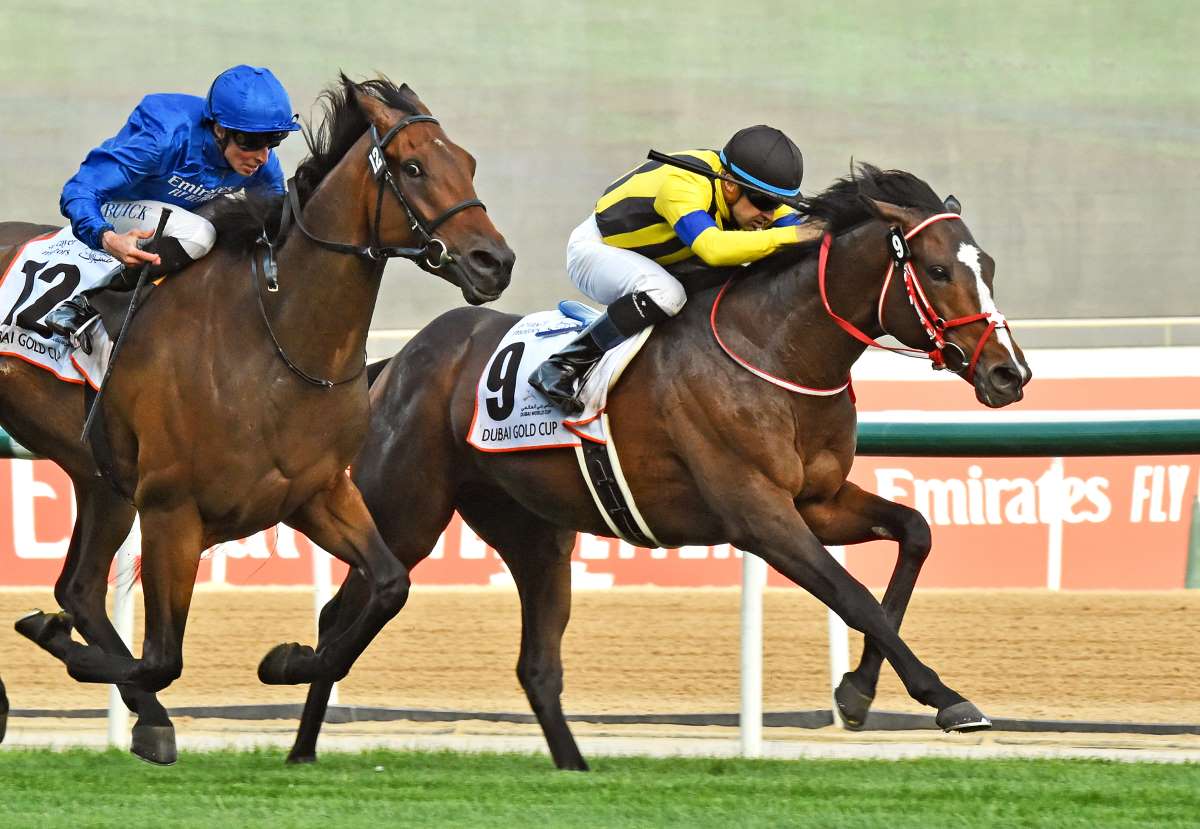 One thing to look out for is whether the horse, whose sire is Stay Gold, like Nakayama Festa (second in 2010) and Orfevre (second in 2012 and 2013), who came up just short in the Prix de l'Arc de Triomphe in the past, will bring honor to his pedigree.
Join JAPAN Forward and Weekly Gallop as we share some of the backstory on Do Deuce and other top contenders in Japanese horse racing today.
Take Set to Make 10th Race Appearance
It's that time of year again, when the excitement of the Prix de l'Arc de Triomphe begins, and this will be Take's aforementioned 10th time riding in the race. He debuted in the race with White Muzzle in 1994.
"I'm grateful to be able to ride in the race again this year, and I'm honestly happy," Take said. "It's a race I'd like to win someday. I think every jockey has that desire. I'm really looking forward to it."
As he pursues this Paris victory, a long-cherished dream of his, on his 10th attempt, the expectations of those around him are naturally high, but he remains his usual self.

Success Aboard Do Deuce
His teammate Do Deuce won his debut race at Kokura Racecourse in Kitakyushu in September 2021 and then went on to win the Asahi Hai Futurity Stakes at Hanshin Racecourse in December to claim his first G1 victory.
This year, he has won the 89th Tokyo Yushun (Japanese Derby) at Tokyo Racecourse on May 29, and has been making his way majestically to the world's most prestigious stage.
"I was hoping it would happen, but I didn't expect it," Take stated.
This is the first time since Deep Impact in 2006 that Take has entered the Prix de l'Arc de Triomphe on a horse he has ridden since its debut.
"We've been getting stronger together since our debut race. Do Deuce is a horse that has lived up to and exceeded our expectations."

Yutaka Take
"As for the Prix de l'Arc de Triomphe, there is an aspect of luck. But Japanese horses are among the best in the world, and they have won big races."

As a leading figure in Japanese horse racing, the jockey feels a solid sense of confidence and is quietly determined to reach for victory: "I have the feeling that this is the year, and as a jockey I have no choice but to give it my all."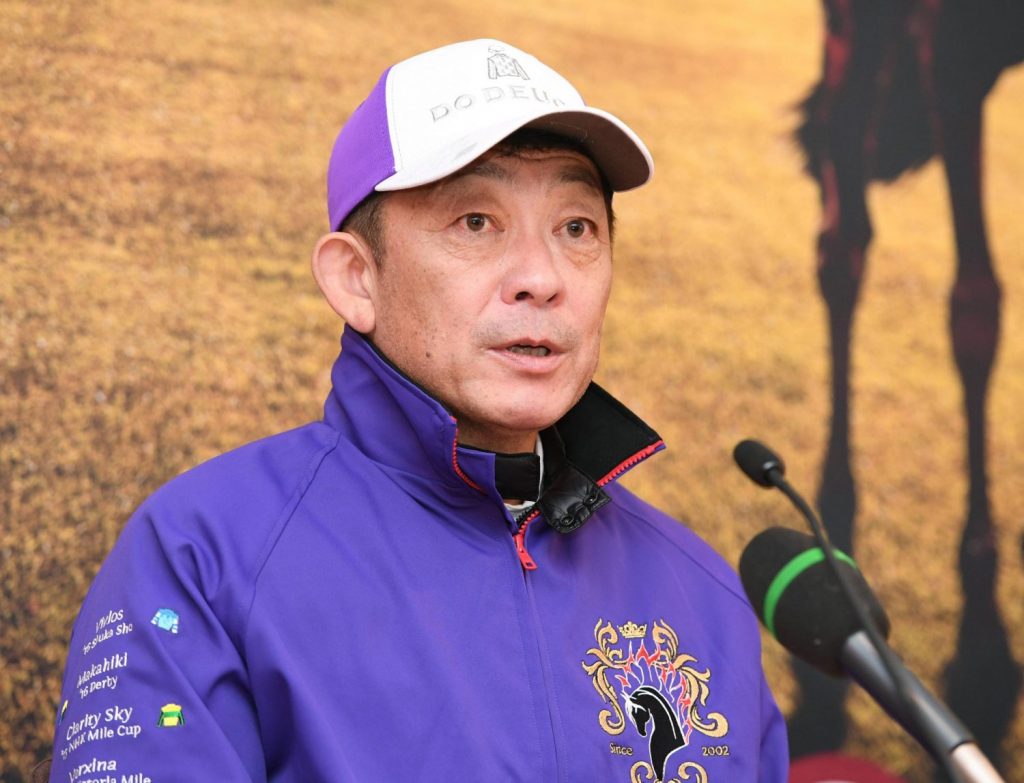 Tomomichi Shares Take's Aspirations
Do Deuce's trainer, Yasuo Tomomichi, also has his sights set on the same goal.
"Jockey Yutaka Take has always wanted to win the Prix de l'Arc de Triomphe, and as a trainer, I am honored to be able to work with him," he said.
In 1999, when Tomomichi was an assistant trainer at Matsuda Kunihide Stables, he was given the opportunity as part of his training to watch El Condor Pasa run the Grand Prix de Saint-Cloud at Saint-Cloud Racecourse near Paris. It was the first time he had experienced horse racing overseas.
"I knew then that I wanted to come to France one day as a trainer," Tomomichi said.
In 2016, that hope was realized with Japanese Derby winner Makahiki. He won the Prix Niel, a prep race, but finished 14th in the Prix de l'Arc de Triomphe.
This time he will be looking to avenge that defeat.
"No Japanese horse has ever won the Prix de l'Arc de Triomphe," Tomomichi said. "I think it's the best race in the world, and it's different from the Derby."
It's a prize that even a trainer who has won the Japanese Derby three times eagerly seeks.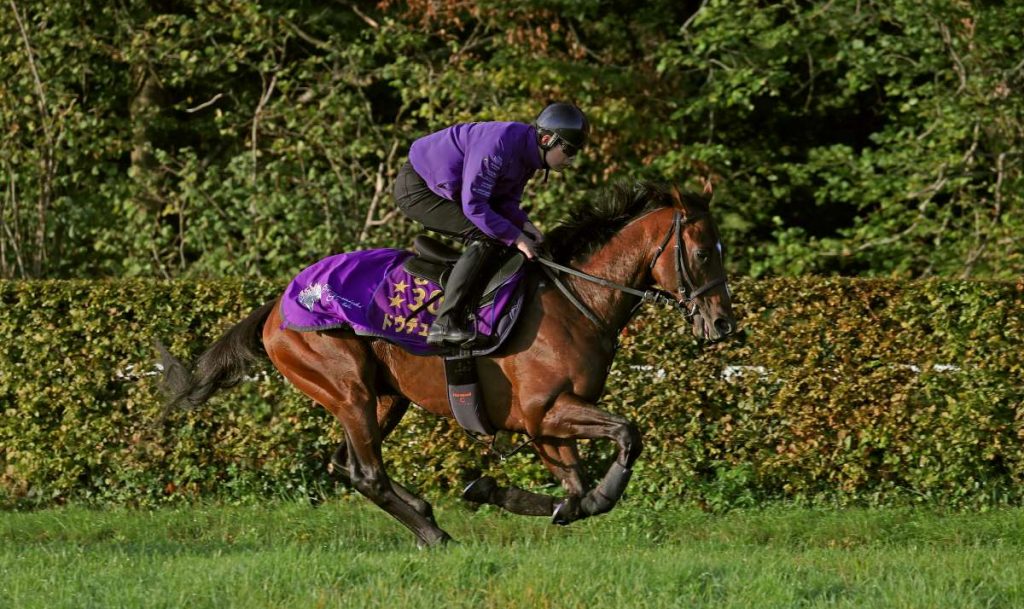 Do Deuce's Preparations
Do Deuce placed fourth in his last race, the Prix Niel, on September 11.
Looking back on the race, trainer Tomomichi said, "He was calm but looked like he was having trouble running. He almost caught the horses in front but didn't change leads. I think the jockey understood that.

"He had quite a bit of extra power left and we were able to adjust his weight after one run, so he was right on schedule.
"There are many strong horses in Europe that perform well in races from 2000 to 2400 meters. But Do Deuce is also strong and I think he has potential."
Since the last race, Do Deuce has continued to be well adjusted at Pascal Bary Stables in Chantilly.

Do Deuce is aiming to become the first Japanese horse to reach the summit of the world's highest peak, which even many great horses such as El Condor Pasa, Deep Impact (disqualified in 2006 due to a banned substance) and Orfevre could not reach.

This story was first published in Japanese by our media partner Weekly Gallop, a weekly magazine specializing in horse racing under the umbrella of The Sankei Shimbun Co. as a Sankei Sports Special Edition. Launched in October 1993, the popular magazine is loved by many Japanese horse racing fans.
RELATED:

Author: Yonosuke Watanabe
(This article was first published by Weekly Gallop on September 26, in Japanese.)