Justin Palace Displays Strong Closing Speed to Win the Tenno Sho
With a methodical move to the front with 300 meters to go in the Tenno Sho, Christophe Lemaire guides Justin Palace to his fifth win in 10 career starts.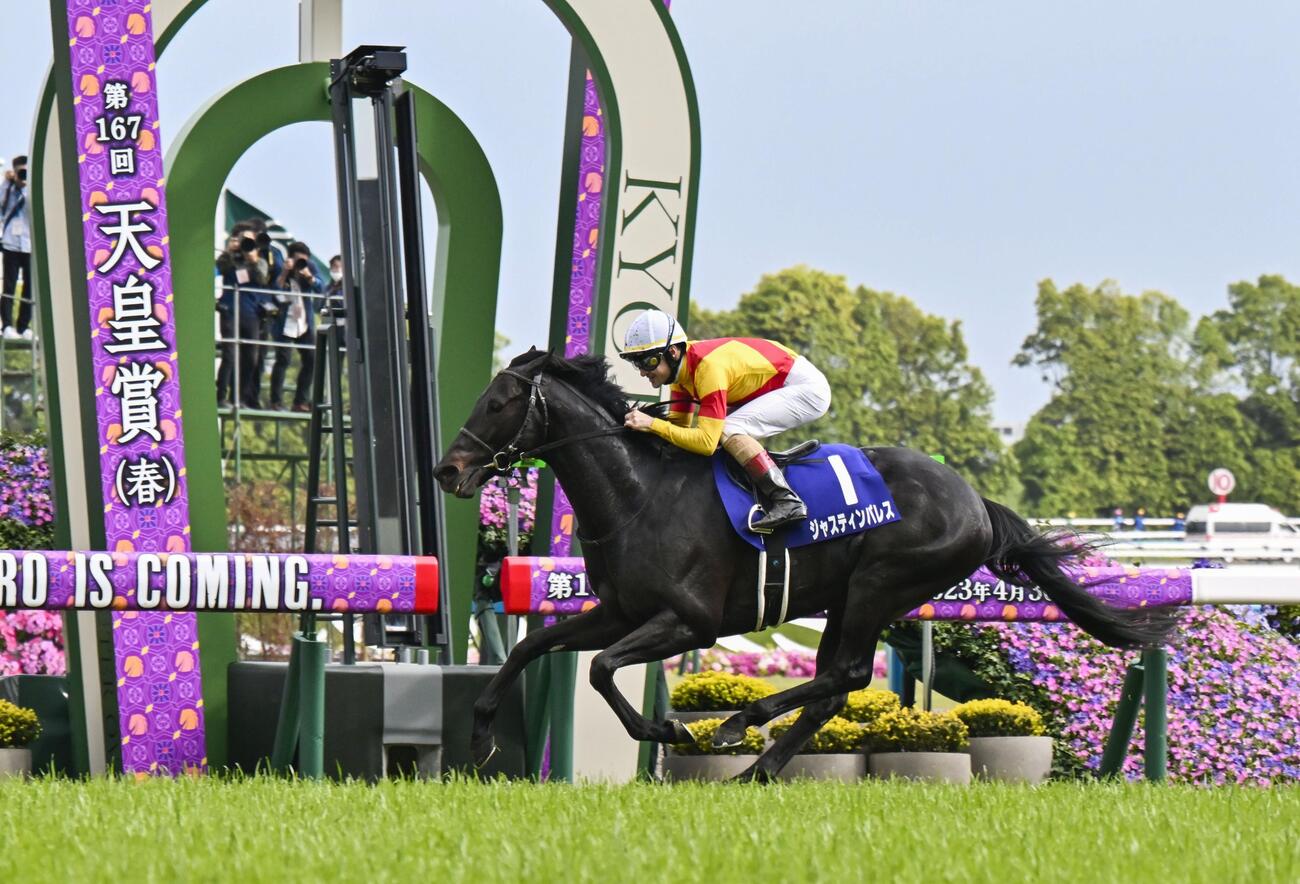 Since making his racing debut in September 2021, Justin Palace has been ridden by six different jockeys in 10 career starts, including Christophe Lemaire in the Tenno Sho (Spring) on Sunday, April 30.

So what happened in the 167th Tenno Sho?

Deep Impact-sired Justin Palace and Lemaire maintained their perfect record as a team, finishing 2½ lengths ahead of Kizuna progeny and 2021 and 2022 race runner-up Deep Bond (Ryuji Wada, a two-time winner of the event) and another length ahead of Silver Sonic (Damian Lane) at Kyoto Racecourse.

Justin Palace is 4-for-4 with Lemaire holding the reins, including back-to-back wins to open his career.
In preparation for the Tenno Sho, Lemaire saddled up the 4-year-old for the third time in the Japan Racing Association's Grade 2 Hanshin Daishoten, contested over 3,000 meters on March 19 at Hanshin Racecourse. Justin Palace claimed victory in that race by 1¾ lengths over Boldog Hos, the third favorite for Sunday's Tenno Sho.

Race favorite Titleholder, the 2022 Tenno Sho (Spring) winner, was visibly in pain while coping with lameness in his right foreleg near the end of the race, and jockey Kazuo Yokoyama's horse stopped running before the last corner. He was unable to complete the race in which he was the frontrunner for a big portion of it.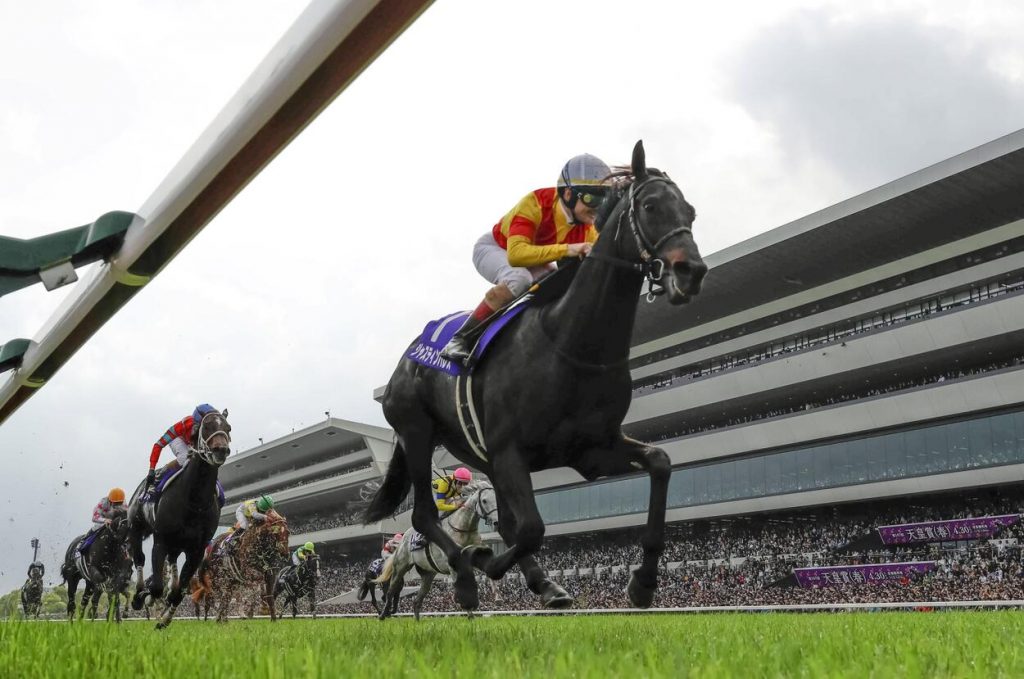 Lemaire earned his 44th career JRA G1 victory, his first since winning the Arima Kinen (The Grand Prix) with Equinox on Christmas Day in 2022. Trainer Haruki Sugiyama collected his fifth G1 win, doing so for the first time since the 2020 Satsuki Sho with Daring Tact.
Tenno Sho Glory for Lemaire
What's more, Lemaire picked up his third Tenno Sho (Spring) title in five years after previously guiding Fierement to wins in 2019 and 2020 in Kyoto. The prestigious race was held at Hanshin Racecourse the past two years while Kyoto Racecourse underwent renovations and then reopened in March.

In the Tenno Sho (Autumn), Lemaire has also enjoyed impressive success in recent years ― with wins aboard Rey de Oro (2018), Almond Eye (2019, 2020) and Equinox (2022).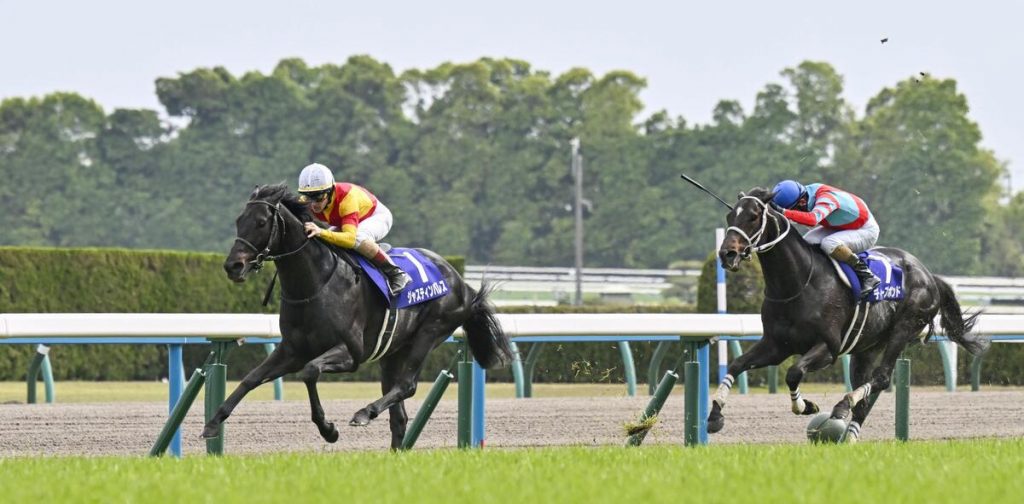 Justin Palace showcased top-level speed in Sunday's race, finishing with the quickest time over the final three furlongs (about 600 meters), clocking 34.9 seconds in the stretch that determined the outcome of the race. He completed the race in 3 minutes, 16.1 seconds on the turf course, never threatening Kitasan Black's race record (3:12.5), which was set in 2017.
"I'm really happy to have won the first Tenno Sho held at the newly renovated Kyoto Racecourse," French jockey Lemaire said after the race. "The horse was calm throughout the race and I was sure that he was going to win when we moved up behind Deep Bond and entered the straight."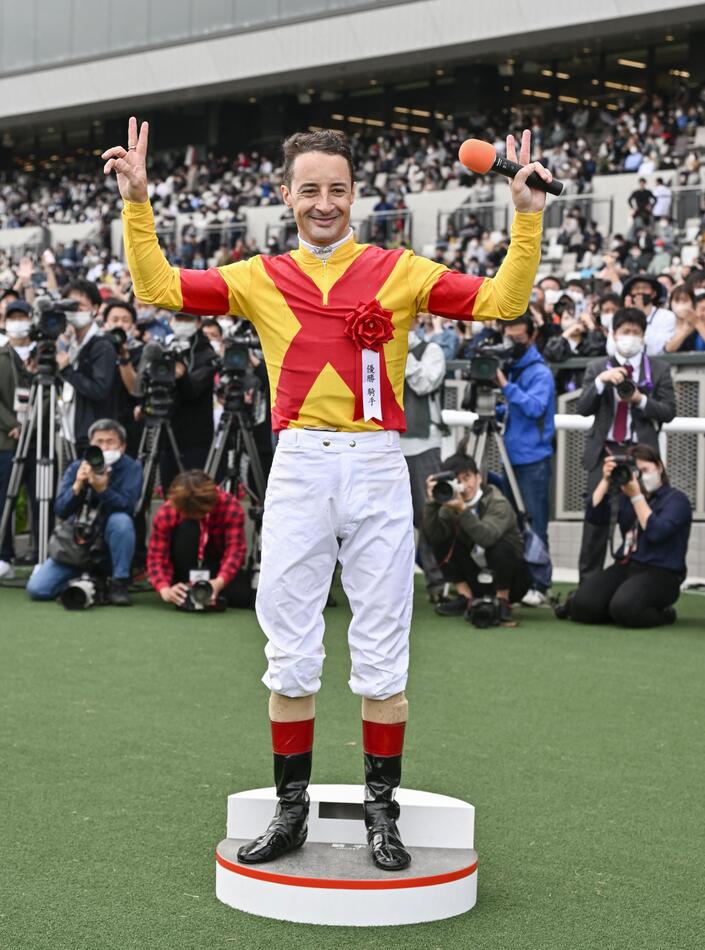 Lemaire continued: "He has become a super horse over long distances, so I think he will do well in races like the Arima Kinen (2,500 meters) in the future."

In addition to Lemaire, Cristian Demuro and Mirco Demuro (brothers), Katsuma Sameshima and Tom Marquand have ridden Justin Palace in previous JRA races.


Additional Details on the Tenno Sho
Seventh favorite Breakup (Kohei Matsuyama) placed fourth, 1¼ lengths behind Silver Sonic. Matenro Leo (Norihiro Yokoyama), the eighth pick, secured a fifth-place finish, a neck's length behind Breakup.
Third favorite Boldog Hos (Yuga Kawada) had to settle for sixth place.
Eight-time Spring Tenno Sho winner Yutaka Take placed 10th on Sunday aboard Humidor.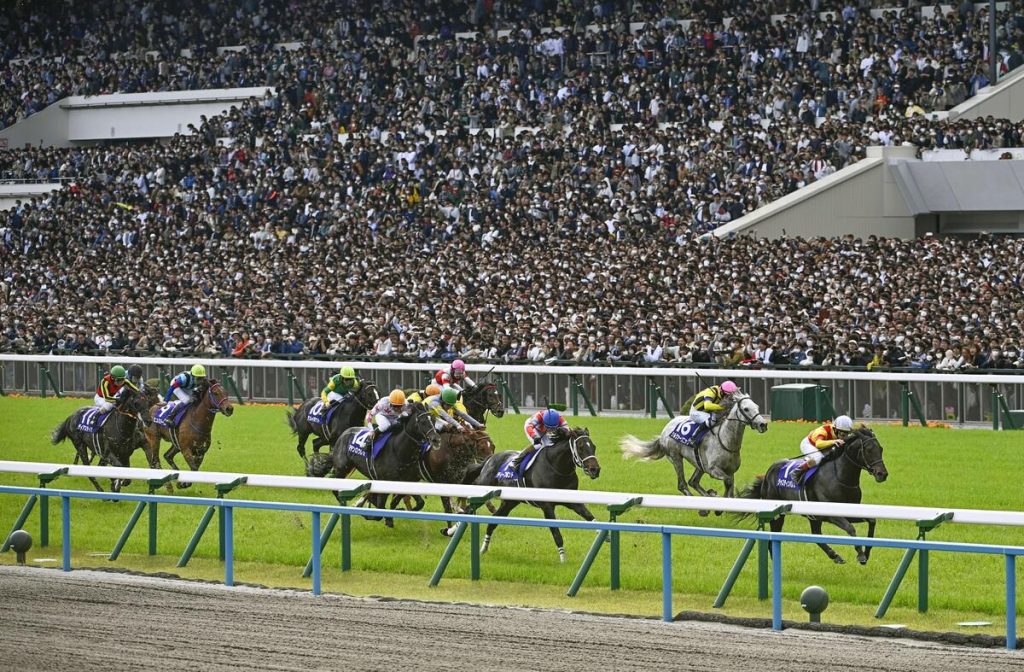 Iron Barows (Ryusei Sakai), who took the lead at the third corner, held the lead with 500 meters remaining. But he slowed down with 300 meters to go, and Justin Palace seized on the opportunity to put his stamp on the race. (Watch the full race on the JRA's YouTube channel.)

African Gold (Kyosuke Kokubun) was the early leader, setting the pace with Titleholder on his heels. But after the second turn African Gold was unable to finish the race due to atrial fibrillation.
Up Next
The NHK Mile Cup, the JRA's next G1 race, is on Sunday, May 7 at Tokyo Racecourse.
RELATED:
Author: Ed Odeven
Find Ed on JAPAN Forward's dedicated website, SportsLook. Follow his [Japan Sports Notebook] on Sundays, [Odds and Evens] during the week, and Twitter @ed_odeven.