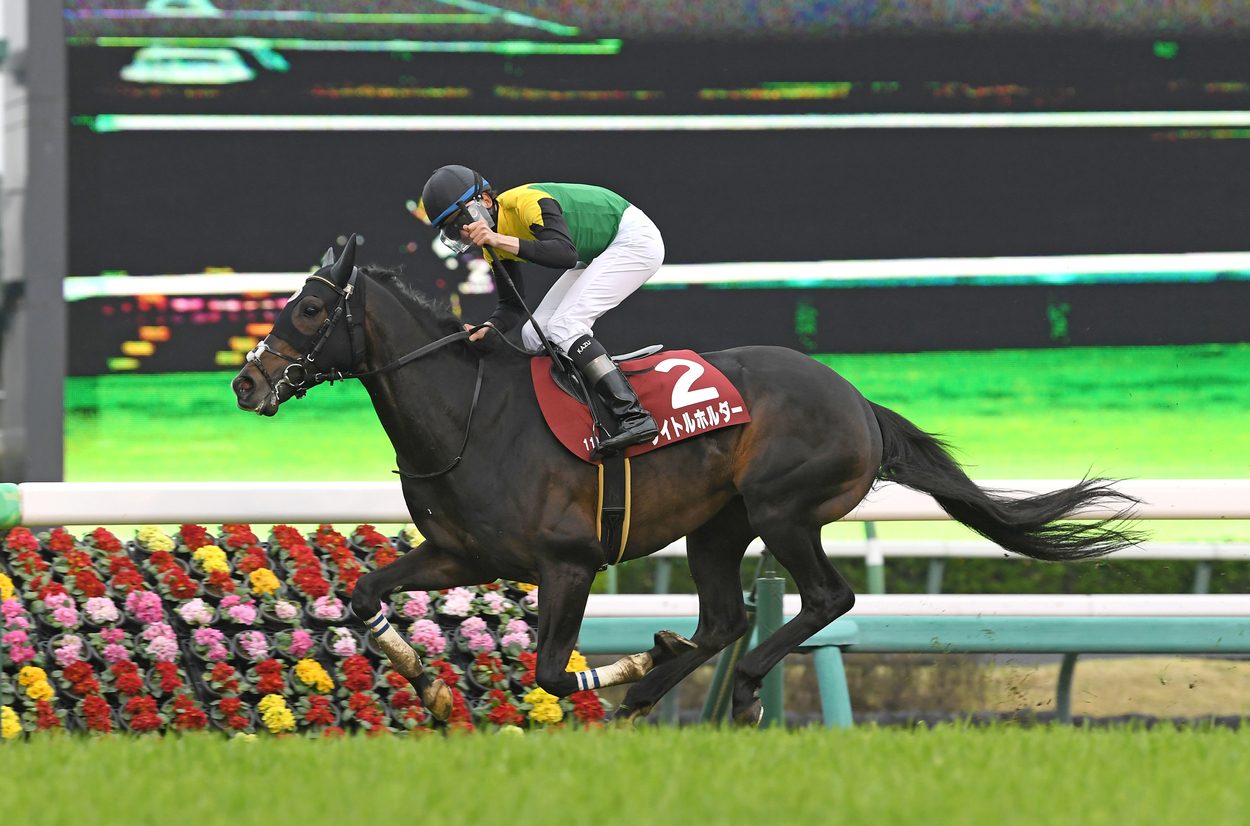 The last day of April brings the 167th running of the Tenno Sho (Spring), and the highly esteemed competition is a marathon of a jaunt over 3,200 meters of turf. It is back at its traditional location after two-and-a-half years. Kyoto Racecourse, newly renovated and just reopened on April 22. 
Seventeen horses are set to be in the gate and the first prize is ¥220 million JPY ($1.64 million USD). 
The field on Sunday, April 30 will see five returnees from last year's Tenno Sho (Spring) ― (in finishing order) Titleholder, Deep Bond, Iron Barows, Melody Lane and Tosen Cambina ― and the change of venues will add a good bit of flavor to the fun.
2021's Kikuka Sho (Japanese St. Leger) winner Titleholder claimed the 2022 Tenno Sho (Spring), but it will be his first time to race at Kyoto. He is also going to be meeting another Kikuka Sho winner, Ask Victor More, a 4-year-old who won the race last year and a newcomer to the Tenno Sho (Spring). Adding more spice to the pot is the participation of the 2022 Kikuka Sho runner-up Boldog Hos and third-place finisher Justin Palace.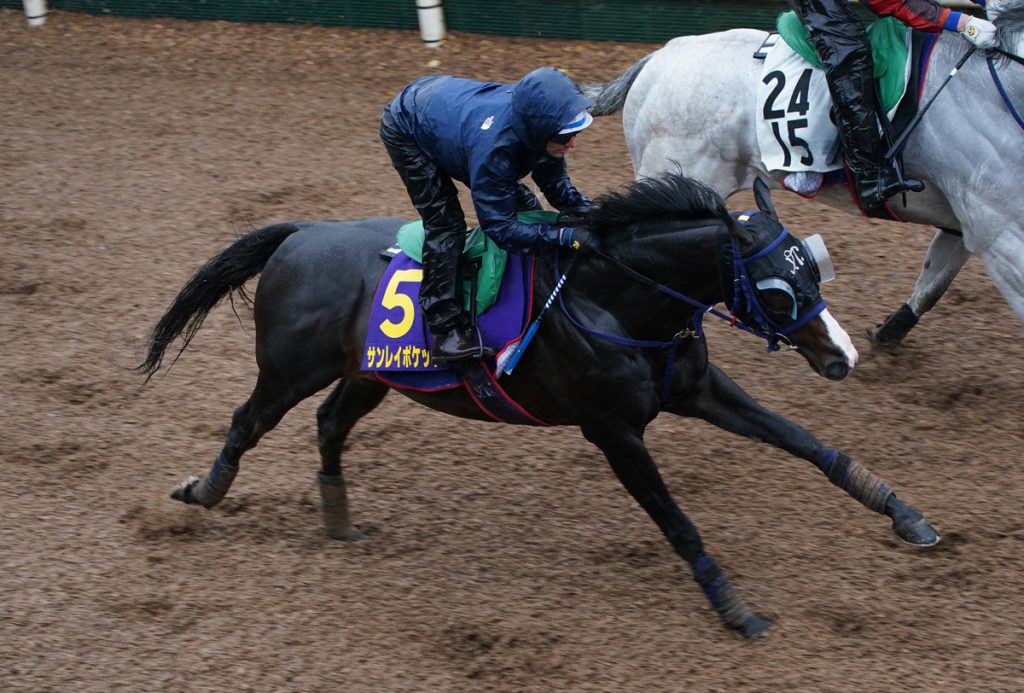 Demuro Targeting Special Racing Feat
There is also some history to be made by those in the saddles. To date, only three jockeys in Japan Racing Association history have laid claim to what are considered the "Big 8" competitions. Two of the three ― Christophe Lemaire and Yutaka Take ― are still riding. If Mirco Demuro, who is pegged to ride longshot Sanrei Pocket, could win, he would become the fourth jockey to claim the eight prestigious races. It will be the seventh try for Demuro to win the Tenno Sho (Spring).
Of the other seven races, he has already tallied a formidable 22 wins. Visiting rider Damian Lane, to be paired with Silver Sonic, and Japan's current leading jockey Yuga Kawada, partnered with Boldog Hos, are also gunning for their first wins of the race.
Both horses are owned by Shadai Race Horse Co Ltd, which is also looking to pocket its final gem of the Big 8, won by only two previous owners to date.
Races often seen as indicators of success in the spring Tenno Sho are the Grade 2 Sports Nippon Sho Stayers Stakes over 3,600 meters at Nakayama, the Grade 3 Diamond Stakes over 3,400 meters at Tokyo, the Grade 2 Hanshin Daishoten over 3,000 meters at Hanshin and the Grade 2 Nikkei Sho over 2,500 meters at Nakayama.
The Tenno Sho (Spring) is scheduled to get underway over the Kyoto outer A course at 3:40 PM local time. It will be the No. 11 race on Kyoto's card of 12.
Mare Melody Lane will carry 56 kg; all others 58 kg.
Here is a look at the expected top picks.
Titleholder Vying to Repeat in Tenno Sho (Spring)
The race standout is three-time Grade 1 winner Titleholder. Last year, winner by seven lengths ahead of runner-up Deep Bond, the 5-year-old by Duramente looks to become only the sixth horse in JRA racing history to win the Tenno Sho (Spring) back-to-back. Last year, Titleholder followed up his Tenno Sho (Spring) win with victory in the Grade 1 Takarazuka Kinen.
Despite a brave frontal attack, his ensuing Prix de l'Arc de Triomphe bid in October in Paris was unsuccessful, and that also was followed by a disappointing ninth-place result in the Arima Kinen (The Grand Prix).
However, Titleholder returned for his first start this year to top the Grade 2 Nikkei Sho on March 25 by an astounding eight lengths under 59 kg on sloppy going.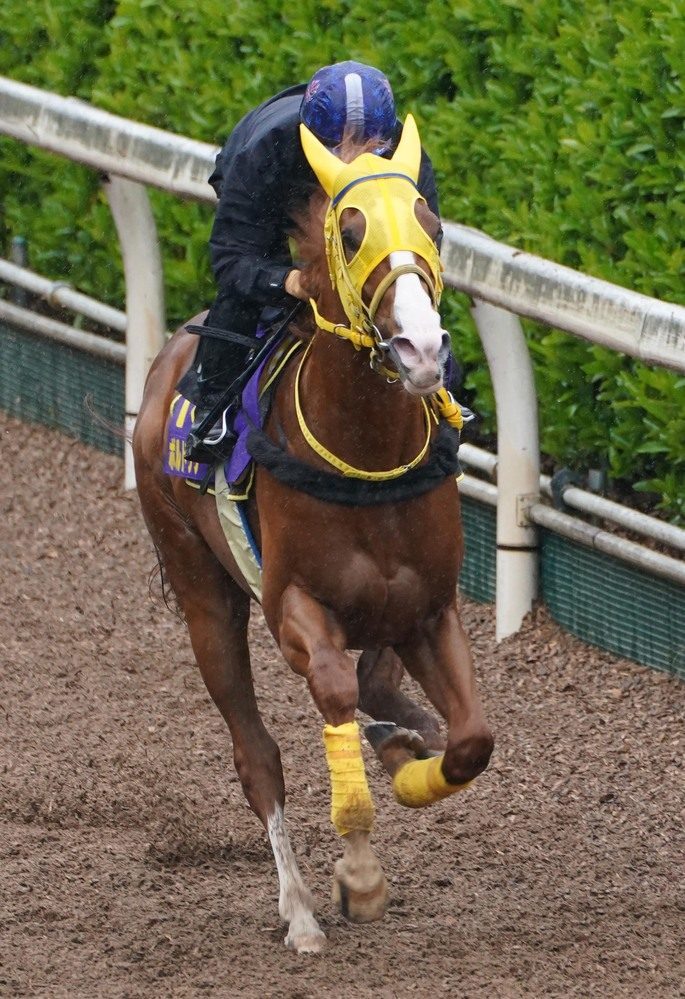 Boldog Hos Chasing First Graded Stakes Win
A 4-year-old colt by Screen Hero, Boldog Hos has only missed the Top 3 twice in his 11 career starts. Last year, he leapt into the spotlight with his outstanding performance in the Grade 1 Kikuka Sho in October. Though a consistent runner, he had yet to win a graded stakes race when he took on the Kikuka Sho and finished only a nose behind winner Ask Victor More, who had won the race in record time.
It was even more praiseworthy when one considers that he had taken an outside course and topped the field with his time of 36.3 seconds over the final three furlongs.
Later in the year, he ran second in the Arima Kinen and finished second again in his return to the track in March's Hanshin Daishoten.
Chronically poor at the break, Boldog Hos broke sharply in the Hanshin Daishoten and traveled well.
Read the rest of this article about the Tenno Sho (Spring) as well as the Japanese horses in contention on JRA News.

Author: JRA News