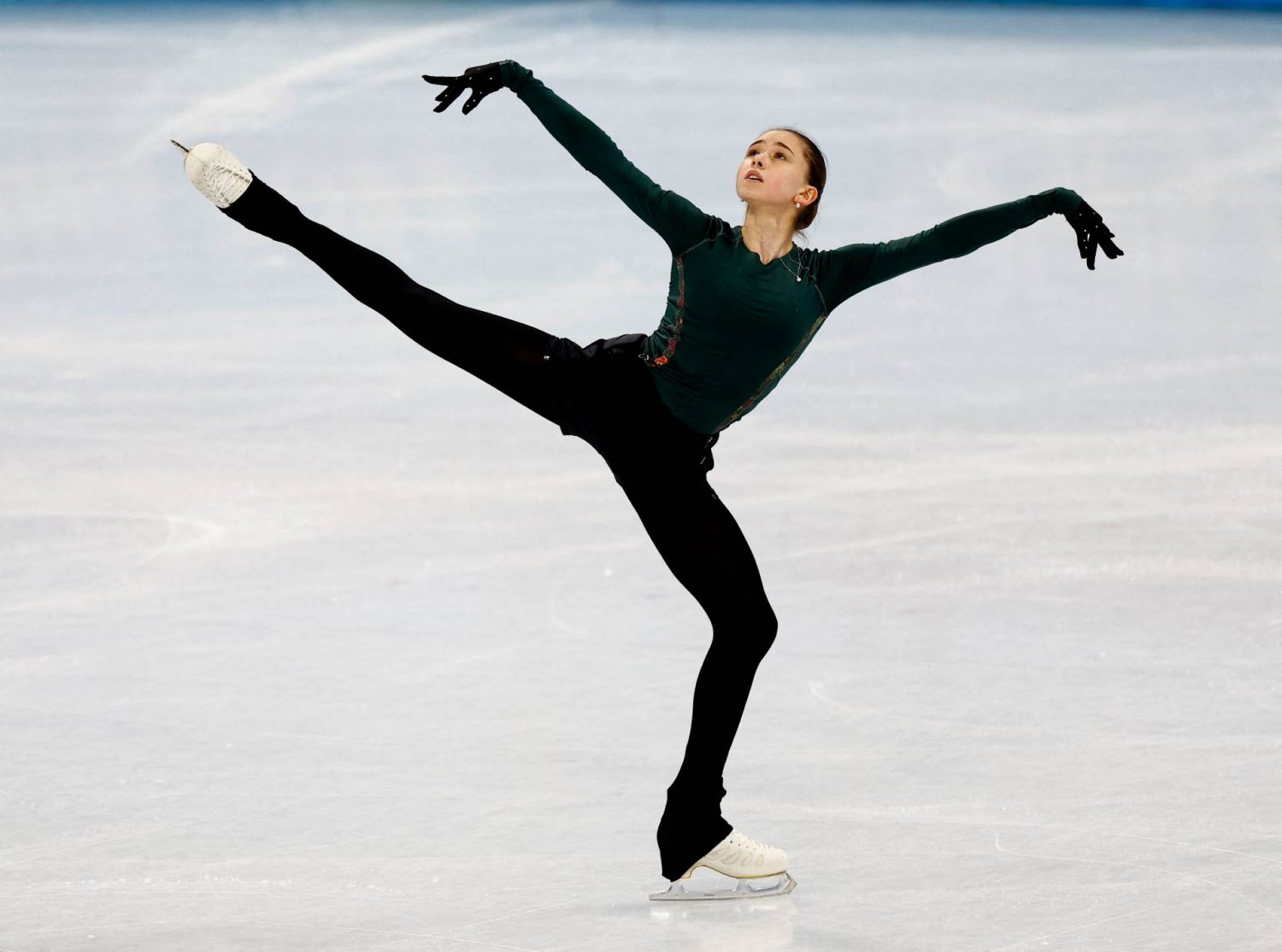 Kamila Valieva trained for the fourth straight day on Sunday afternoon, February 13 at the practice rink in Capital Indoor Stadium, ahead of a Court of Arbitration for Sport hearing the same night. The CAS hearing will determine whether she is able to compete in the women's short program beginning on Tuesday evening.
The IOC is attempting to have Valieva disqualified from further competition in Beijing after learning that she tested positive for the banned drug trimetazidine in December, 2021. The ruling in Valieva's case is expected to be delivered on Monday afternoon, February 14.
Valieva worked on her free skate to "Bolero" in the 35-minute session. The 15-year-old fell on a couple of jumps, but otherwise looked to be in good form.
World champion Anna Shcherbakova and Alexandra Trusova trained alongside Valieva under the watchful eye of their coach Eteri Tutberidze. All three skaters came through the practice unscathed.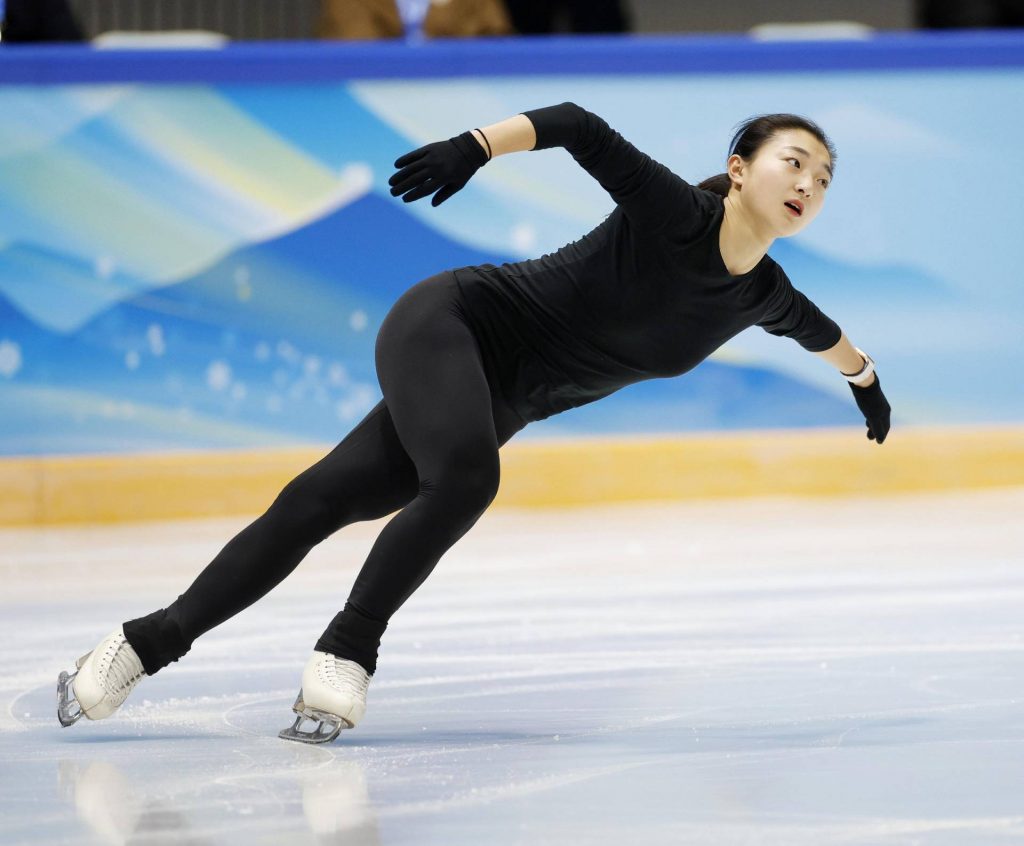 Short Program Draw Held
The draw for the women's short program was held on Sunday morning. Kaori Sakamoto drew the short straw and will skate last in the field of 30. Mana Kawabe will take care of business early as the fourth skater, while Wakaba Higuchi will skate in the fourth group as the 20th competitor.
Sakamoto, Higuchi and Kawabe all trained twice on Sunday. Sakamoto and Higuchi worked on their short programs in the morning session, while Kawabe went through her free skate to "Miracle."
In the afternoon practice, Sakamoto ran through her free skate to "No More Fight Left In Me." Higuchi worked on her free skate to the soundtrack from "The Lion King," while Kawabe practiced her short program to "Shadow 5."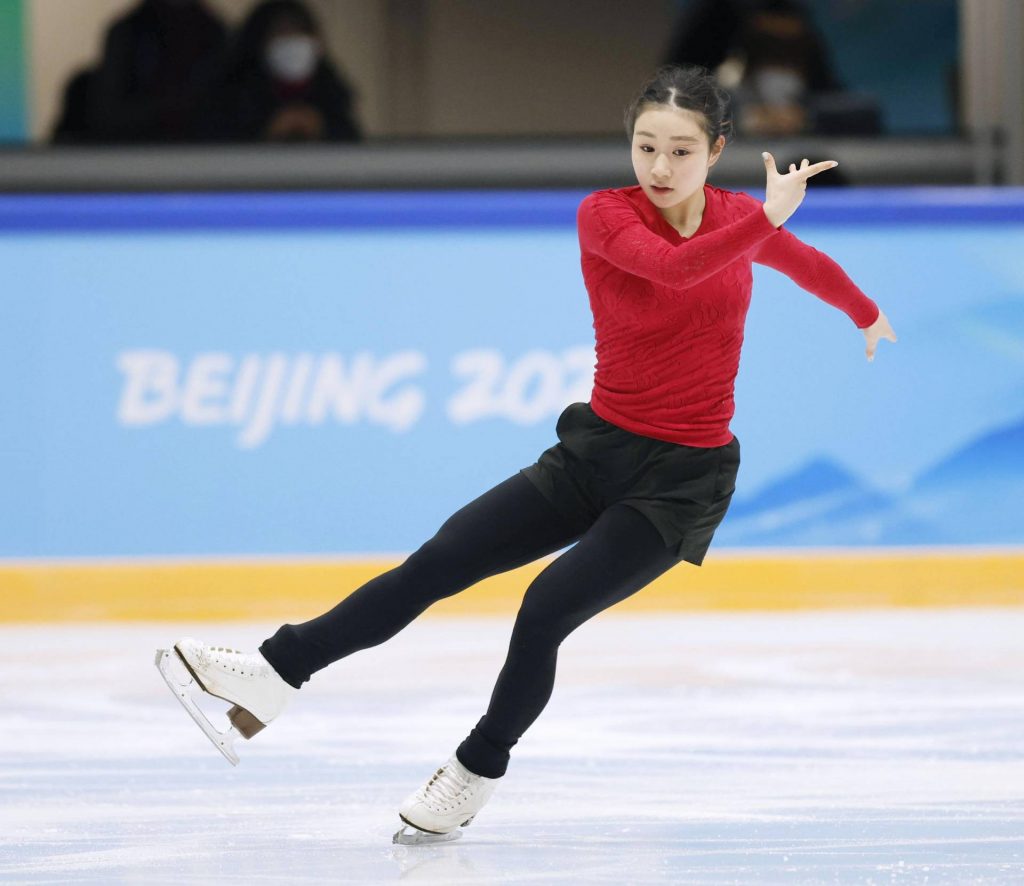 Should Valieva be disqualified, Shcherbakova would become the favorite for the gold medal, with Trusova in line for the silver, and Kaori Sakamoto having a good shot at the bronze.
Hanyu to Meet Media on Monday
The Japanese Olympic Committee announced Sunday afternoon that two-time Olympic champion Yuzuru Hanyu would hold a press conference in the Main Press Center in Beijing at 6:30 PM JST on Monday, February 14. The superstar will likely address his immediate future, and whether he will participate in next month's world championships in Montpellier, France.
Hanyu injured his right ankle at practice on Wednesday February 9, one day ahead of the free skate, but took a painkilling injection so he could compete. He fell while attempting to land the first quadruple axel in competitive history on Thursday and came fourth behind Nathan Chen, Yuma Kagiyama and Shoma Uno.
Hanyu, Kagiyama and Uno have all been invited to participate in the Exhibition Gala on February 20, the final day of the Olympics, but it is unclear if Hanyu will take part. Kagiyama and Uno both trained at the practice rink on Sunday.

RELATED:
Author: Jack Gallagher
The author is a veteran sports journalist and one of the world's foremost figure skating experts. Find articles and podcasts by Jack on his author page, here, and find him on Twitter @sportsjapan.