Koichi Shintani Saddles Up Winners in Korea Cup and Korea Sprint
The JRA trainer, working with jockey Yuga Kawada, oversaw the success of Remake and Crown Pride at Seoul Racecourse in South Korea.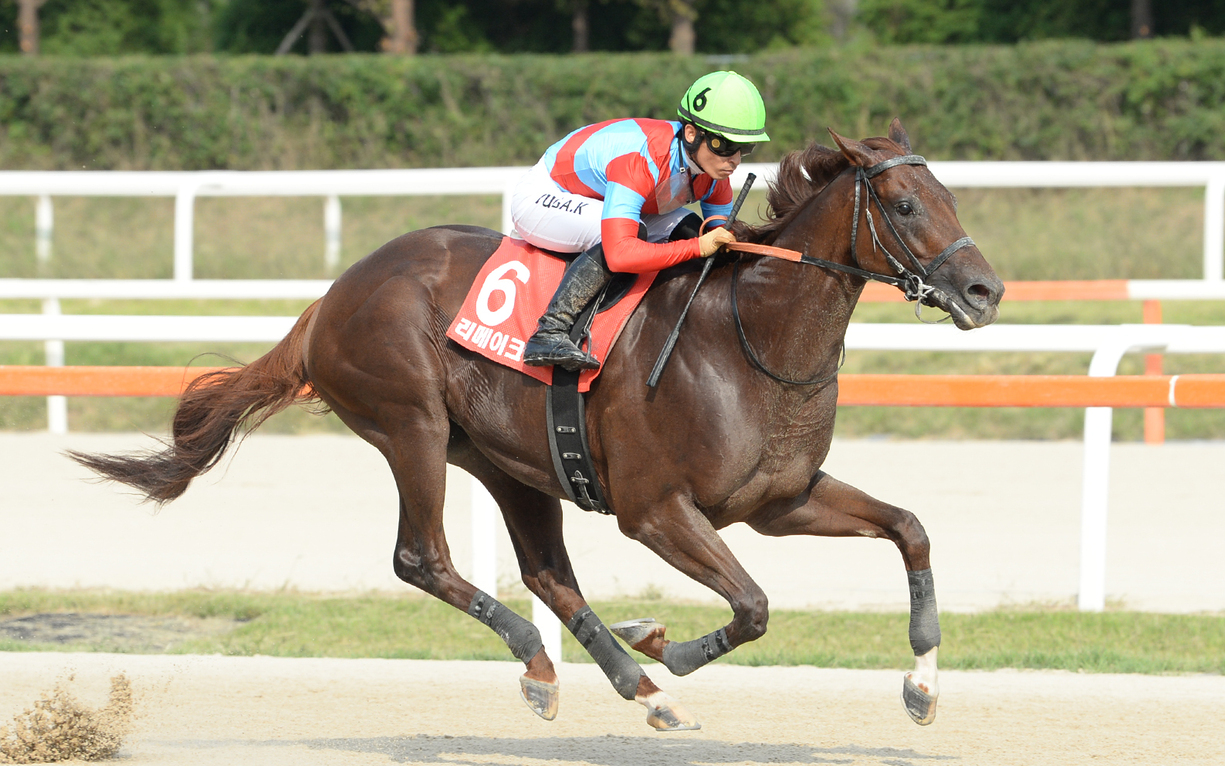 Trainer Koichi Shintani, just in his fourth year as a Japan Racing Association trainer based at Ritto Training Center, sent two of his best horses to South Korea at the perfect time, winning both the Korea Cup (G1) and Korea Sprint (G1) in dominating fashion.
Remake, coming off a win of the NAR's Cluster Cup in mid-August, kicked off the afternoon for Shintani on Sunday, September 10, claiming the Korea Sprint as the overwhelming race favorite at Seoul Racecourse. Korea's Beolmaui Star set the pace, chased by the other Japanese contender, Bathrat Leon.
Not the quickest in the early stages, Remake traveled mid-pack and waited until the turn to attack the front runners. JRA's leading jockey Yuga Kawada rode Remake to perfection in the homestretch, waiting for the gap to open from the inside and stretched out for what ended up to be a four-length victory. Beolmaui Star hung on for second, with second-favorite Bathrat Leon finishing in third.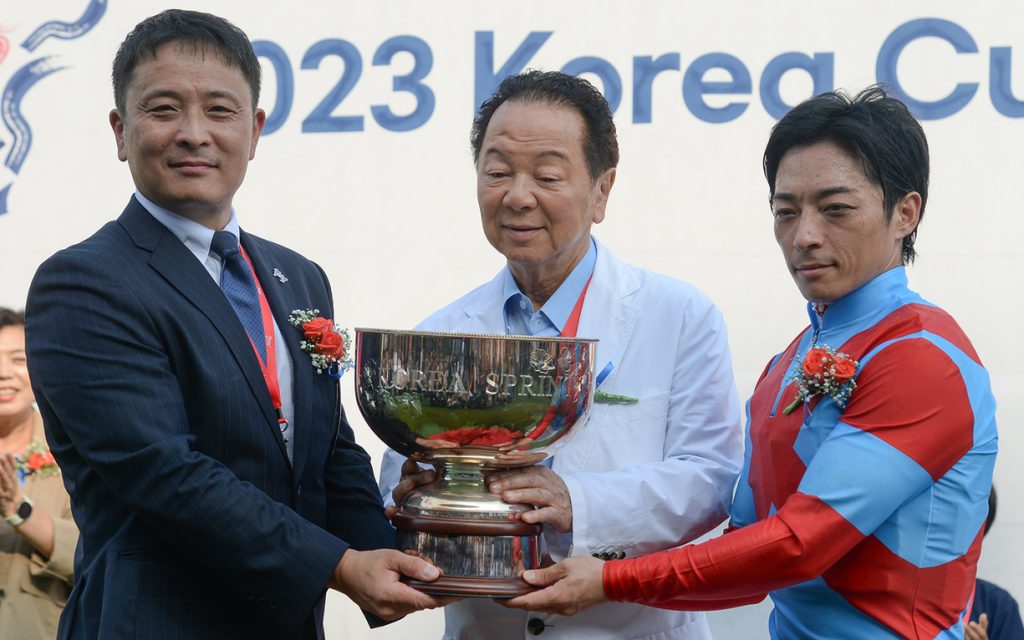 Crown Pride Excels in Korea Cup
Kawada had different tactics in the following race, the Korea Cup, for the other Shintani horse, Crown Pride. Drawing an outside barrier, Crown Pride jumped well, squeezed over early to settle behind the frontrunner, and took over the front midway through the race.
Crown Pride, who had come close several times but had yet to find the winner's circle since his win of the 2022 UAE Derby in Dubai, completely dominated the Korea Cup field in the homestretch. While his rivals dug deep in the final stages, Kawada and Crown Pride never relinquished the lead and continued to widen the margin between the runner-up and his compatriot, Gloria Mundi. 
Crown Pride finished 10 lengths ahead of Gloria Mundi, followed by locally trained Winner's Man.
"I'm thrilled that I was able to deliver the best possible result on both of my rides," Kawada said after the race. "As I always say, it's my job as a jockey to lead the horse to victory after receiving the reins from the connections and, seeing the horses in good condition today, I'm relieved that I was able to get the job done.
"There'll be more Japanese contenders running abroad in the future, and I hope to be able to show how good the Japanese horses are to the global audience."
This article originally appeared on JRA News.

Author: JRA News