Lemon Pop Finishes Strong to Claim February Stakes Victory
Ryusei Sakai steers race favorite Lemon Pop to a 1½-length win over Red le Zele in the February Stakes, the JRA's first Grade 1 race of the year.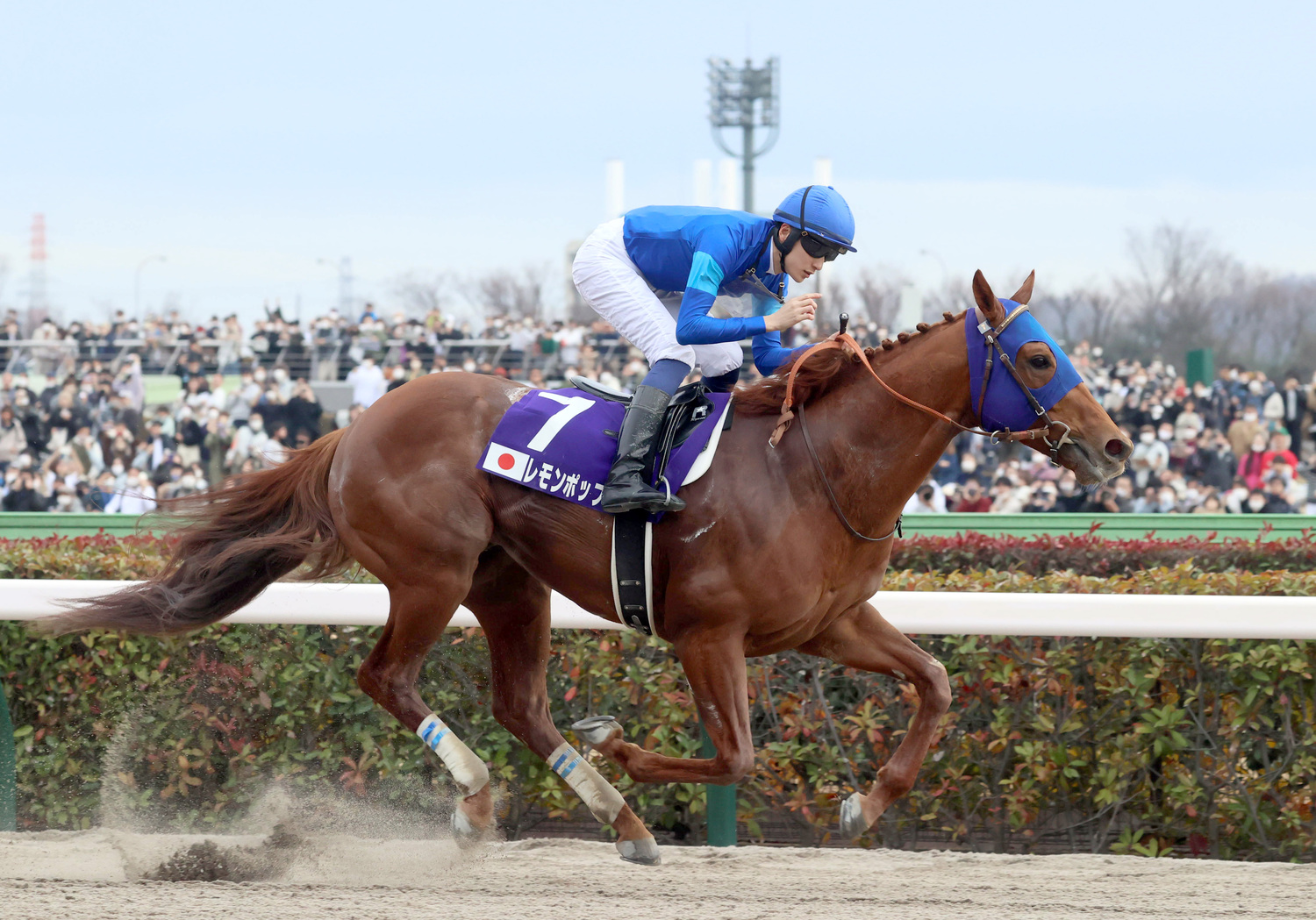 Three jockeys have ridden Lemon Pop in his 11 career starts, with Ryusei Sakai getting the call for the first time in the 40th February Stakes.
In his 10 previous races, Keita Tosaki was 5-year-old Lemon Pop's jockey eight times. Cristian Demuro got the assignment twice.

Sakai and race favorite Lemon Pop were ready for the challenge of their first race together, teaming up for a 1½-length victory on dirt over Red le Zele (Yuga Kawada's ride) on Sunday, February 19 at Tokyo Racecourse.
The American-bred Lemon Pop's overall speed over the final 400 meters secured his eighth career victory and also marked a successful debut in a Japan Racing Association Grade I race. He completed the 1,600-meter event, open to horses aged 4 and up, in 1 minute, 35.6 seconds. It was the first G1 race on the JRA's 2023 calendar.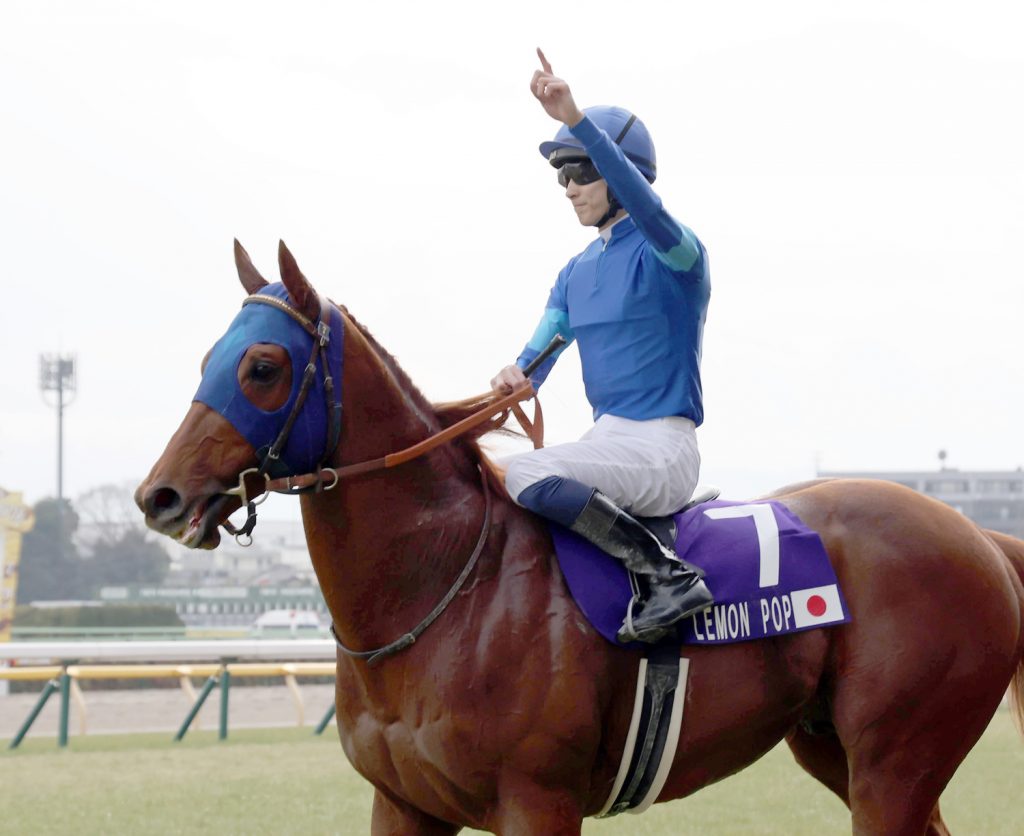 After nearly tumbling out of the gate, a snafu that put him in last place, Meisho Hario, guided by Suguru Hamanaka, launched a spirited comeback effort after the fourth turn. With determination fueled by a burst of speed, he climbed from the back of the 16-horse field into contention. But he had to settle for third, 2½ lengths adrift of runner-up Red le Zele. (Watch the video of the full race.)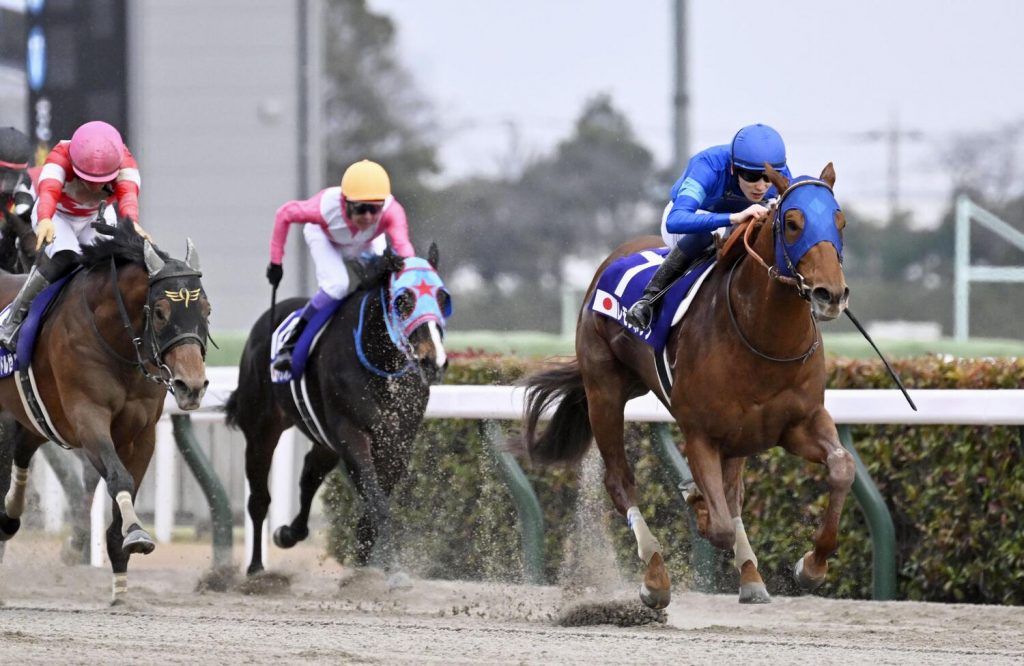 Sakai's Plan Worked Well
Sakai, 25, collected his third JRA G1 victory, while Hiroyasu Tanaka, Lemon Pop's trainer, earned his second.
"I'm grateful to have been given the chance to ride such a strong and favored horse and am happy we won," Sakai told reporters after the race.

The victorious jockey added, "I rode him in workouts and found out he was laid-back and very easy to ride. Today we sat near the pace, just as planned. He responded well and pulled away strongly, all the way to the wire."
Lemon Pop is a son of Lemon Drop Kid, the 1999 Belmont Stakes winner.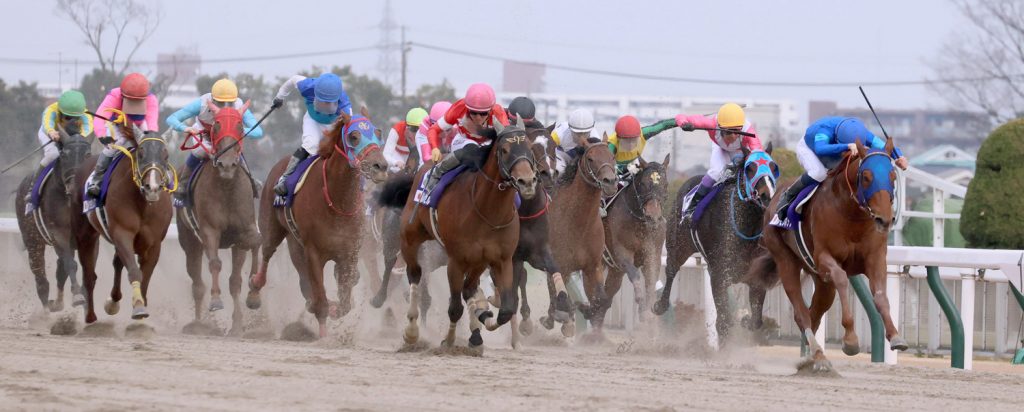 Additional Details of the 40th February Stakes
With Lemon Pop assigned to Sakai on Sunday, Tosaki steered Dry Stout to a fourth-place finish, one length behind Meisho Hario. Admire Lupus (Hiroyuki Uchida), Speedy Kick (Norifumi Mikamito) and Helios (Yutaka Take) placed fifth, sixth and seventh, respectively.
In addition to Lemon Pop, the race featured two additional American-bred entrants, Shirl's Speight (Joao Moreira) and Jasper Prince (Katsuharu Tanaka), who finished ninth and 16th.
Moreira said his horse didn't effectively adjust to the track's conditions.
"It's a strong race and Shirl's Speight wasn't capable of handling the track over here, which is extremely deeper than what he gets in North America," Moreira noted.
Shonan Nadeshiko held the lead position as the race passed the midway point, with Helios in close pursuit, followed by Keiai Turquoise. And Lemon Pop was right behind the front-runners.

Down the final stretch, Lemon Pop kicked it into a higher gear. He surged ahead, building a lead that proved too big for Red le Zele to overcome. It did appear, however, that Lemon Pop might run out of stamina over the final 50-100 meters and be overtaken at the wire by the fast-charging Red le Zele.
Shonan Nadeshiko (15th place) and Keiai Turquoise (13th) faded from contention.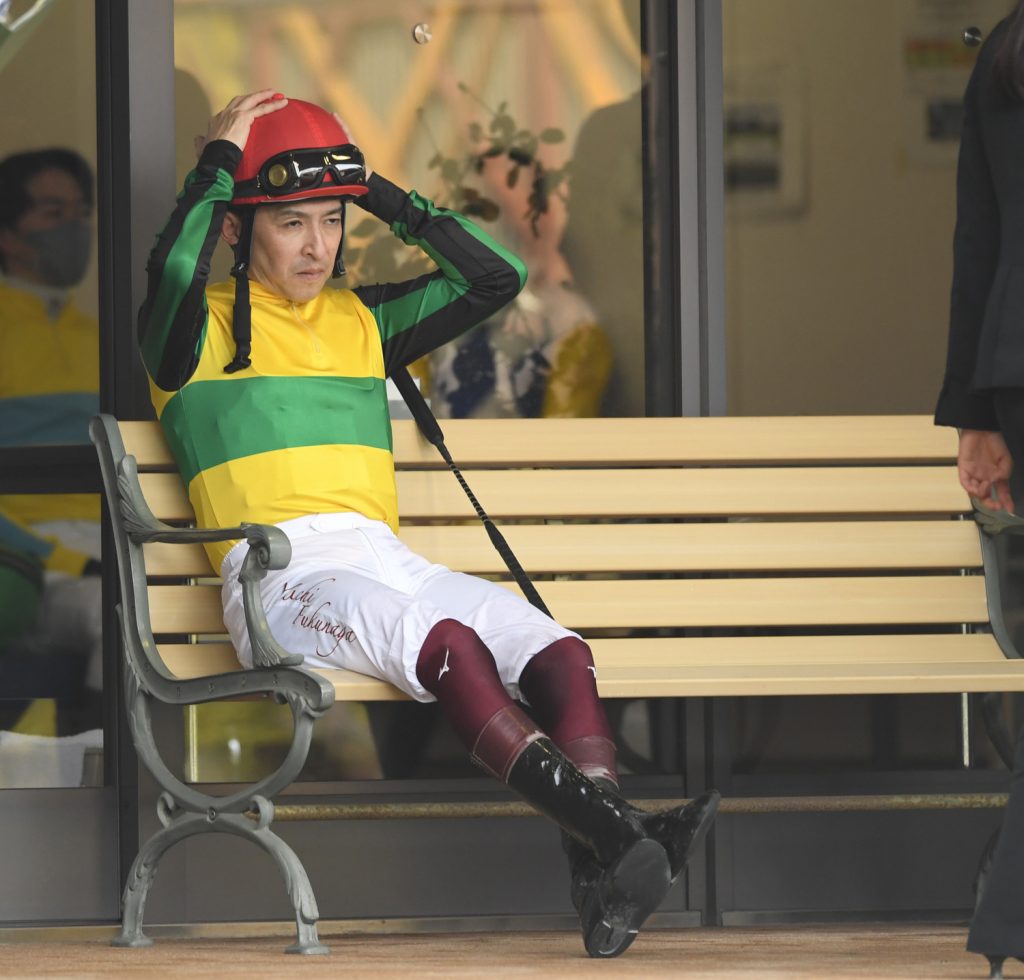 Fukunaga's Final G1 Race in Japan
Retiring jockey Yuichi Fukunaga finished 12th aboard Auvergne in the final JRA G1 race of his career on Sunday.
Fukunaga, 46, will retire after traveling to Riyadh to compete in a pair of races in the two-day Saudi Arabia Cup (February 24-25). He's starting a new career as a trainer.
After riding in the February Stakes, Fukunaga expressed gratitude to racing fans for their encouragement and support throughout his career.

"Thank you for always making Japanese horse racing exciting," Fukunaga was quoted as saying by Sports Nippon.

"I will go on to work as a trainer, but I would like to create horses that many people can support, and with the jockeys lined up behind me, I would like to liven up horse racing again," added Fukunaga. "Thank you for staying with us."
RELATED:
Author: Ed Odeven
Find Ed's articles on JAPAN Forward's dedicated website, SportsLook. Follow his [Japan Sports Notebook] on Sundays, [Odds and Evens] during the week, and Twitter @ed_odeven.