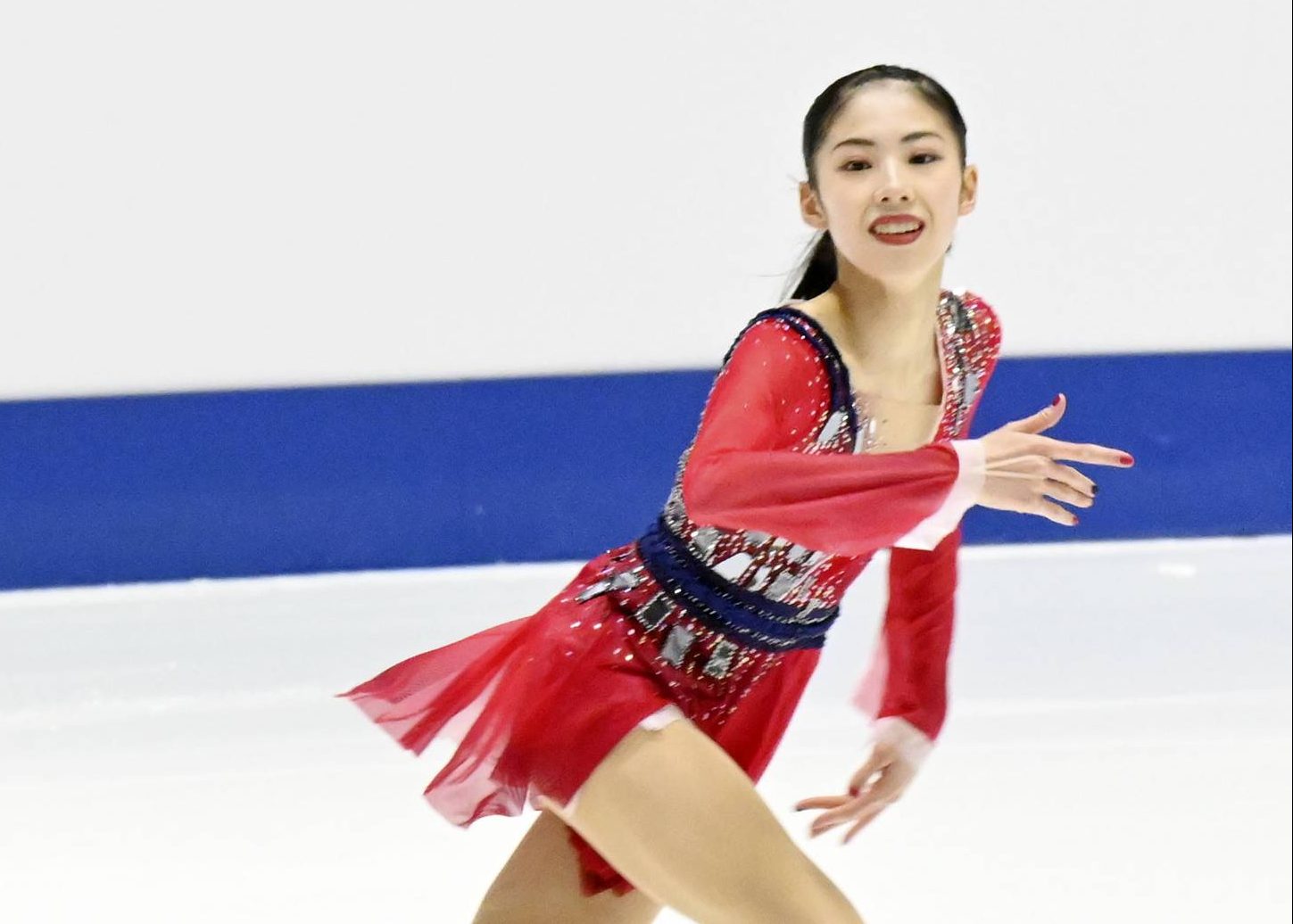 Isabeau Levito of the United States won the women's world junior championship by a narrow margin over South Korea's Jia Shin on Sunday, April 17 in Tallinn, Estonia.
Levito, the leader after the short program, edged Shin by just over half a point to give the US its third title of the competition.
The 15-year-old Levito's winning score was 206.55, while runner-up Shin tallied 206.01. The US also took home the bronze as Lindsay Thorngren finished with 199.42.
The Americans concluded the world juniors with gold medals in men's and women's singles as well as ice dance.
Rion Sumiyoshi was eighth at 174.58, while Rinka Watanabe came in 10th on 165.44 in disappointing results for the Japanese women. Jump mistakes by both skaters in their short programs put them in difficult positions going into the free skate.
Levito, who was born in Philadelphia, became the first American to win the world junior title since Rachel Flatt in 2008. She skated to "Russian Dance" and landed six clean triple jumps, earned level fours for all of her spins, and executed all of her combinations in the second half of her program. Her step sequence received a level three.
"Honestly, we put all the work in our training and when we are coming to competition we are just collecting our scores and medals," Levito stated. "A medal is just the reflection of our training and how well we did with our moves. I was very in the moment [in my program] and I just focused on one element at a time until the music ended."

Shin Ends South Korea's Medal Drought
The 14-year-old Shin, who was second after the short program, won the free skate with her performance to "Love Me If You Dare." She hit seven clean triples and received level fours on her spins. However, getting a level three on her step sequence cost her the gold.
Shin's silver was South Korea's first medal at world juniors since Yuna Kim beat Mao Asada for the gold in 2006.
"My medal at junior worlds makes me so happy," Shin commented. "It's my first junior worlds and very special and I was very nervous competing."
Added Shin, "My free program is about love. At first, I am shy and don't know how to express my love, but then in the step sequence I let the person I love go, but he remains in my heart."
Rough Start for Sumiyoshi
Sumiyoshi skated to songs from the "Mulan" soundtrack and attempted a quadruple toe loop on her first jump but fell. She recovered to land five clean triples, but hit the ice again on a triple salchow. She posted level fours on her spins and received a level three for her step sequence.
"I fell on the quad, but I was able to jump a good one in practice," Sumiyoshi noted. "It's progressing, but I regret that I failed in a confident jump that I think is easy for me. I know it's a mental issue, but I haven't been able to analyze whether it's from being nervous or relaxed."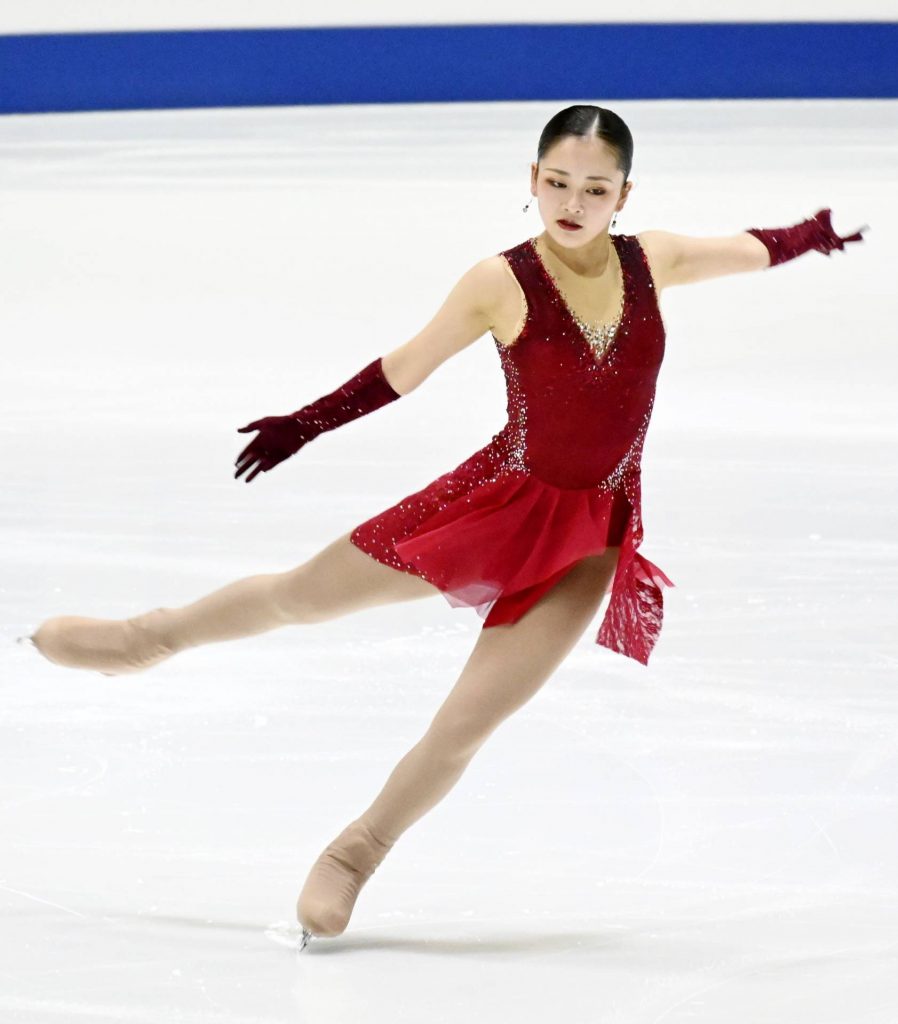 Watanabe Lands Five Triples
Watanabe competed to "Carmina Burana" and went down on her opening triple axel. She bounced back to land five triples, but singled a planned triple loop, then fell again on a double lutz late in her program. She did earn level fours for her spins and a level three for her step sequence.
"I made a mistake that I wouldn't make in practice," Watanabe remarked about the axel. "The way you practice is important. I hope I can come back in a different way next season."


Author: Jack Gallagher
The author is a veteran sports journalist and one of the world's foremost figure skating experts. Find articles and podcasts by Jack on his author page, here, and find him on Twitter @sportsjapan.