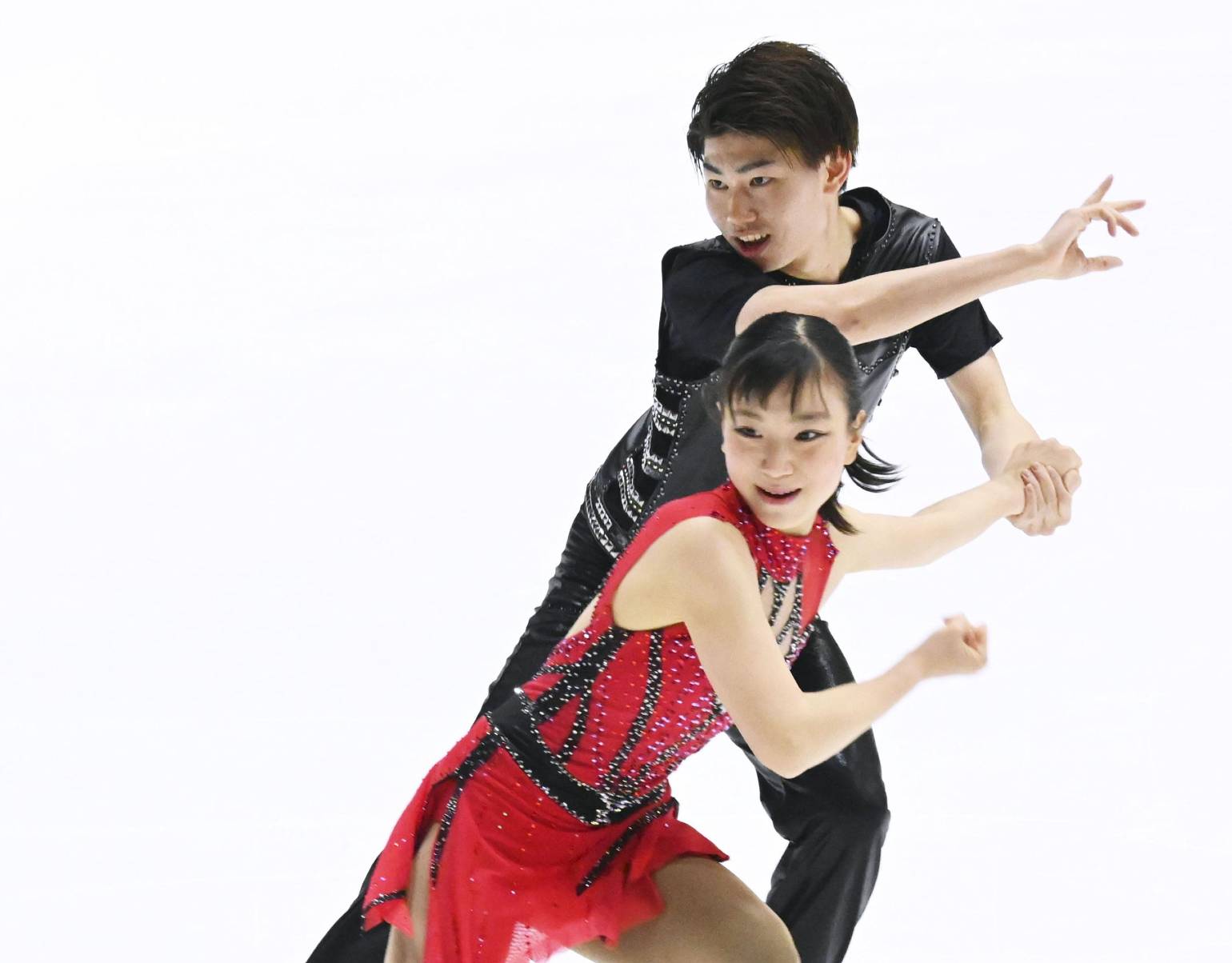 The brother and sister team of Oona and Gage Brown of the United States won the world junior title in ice dance on Sunday afternoon, April 17 in Tallinn, Estonia. The American duo retained their lead after the rhythm dance to score a comfortable victory with a total score of 170.25 points.
Canada captured both the silver and bronze medals through Natalie D'Alessandro and Bruce Waddell, who finished with 162.56, and Nadiia Bashynska and Peter Beaumont, who tallied 157.64.
The Browns skated to "Muse Medley" and put on a smooth performance that saw them earn level fours for their twizzles, rotational lift, straight line lift and combination spin.
"Overjoyed is the correct word to describe the feeling," Gage Brown stated after the triumph. "A lot went into this season. It was a very long season."
Gage Brown, who is 19, said that he and Oona, 17, tried to deal with the one-month postponement of the world juniors as best as they could.
"The motivation went up and down for us," Gage Brown stated. "We had a date for worlds, then we didn't. Getting back into training wasn't that hard. It was harder mentally."
Nao Kida and Masaya Morita, who were 14th after the rhythm dance, moved up to finish 12th in their very first world juniors. It was an impressive result for the 15-year-old Kida and 18-year-old Morita. Their total score was 132.94.
The Japanese teens competed to a Rolling Stones medley and received level fours for their twizzles, rotational lift, straight line lift and combination spin.
Kida talked about how her working relationship with Kida has blossomed in their time skating together.
"Before we didn't get along well with each other," Kida noted. "I think we have grown and get along now. I didn't talk before. He is like an older brother, so it's really fun to talk with him."
Morita said he considers Kida like a family member.
"Although there are differences in age, she is more interesting during practice," Morita remarked. "She is a very good partner. Like a cute little sister."
The world juniors will conclude with the women's free skate later Sunday.


Author: Jack Gallagher
The author is a veteran sports journalist and one of the world's foremost figure skating experts. Find articles and podcasts by Jack on his author page, here, and find him on Twitter @sportsjapan.