Mao Shimada Lands Quad Toe Loop, Retains Japan Junior Championships Crown
After excelling at the Japan Junior Championships and two wins earlier this season, Shimada is the favorite to claim the Junior Grand Prix Final women's title.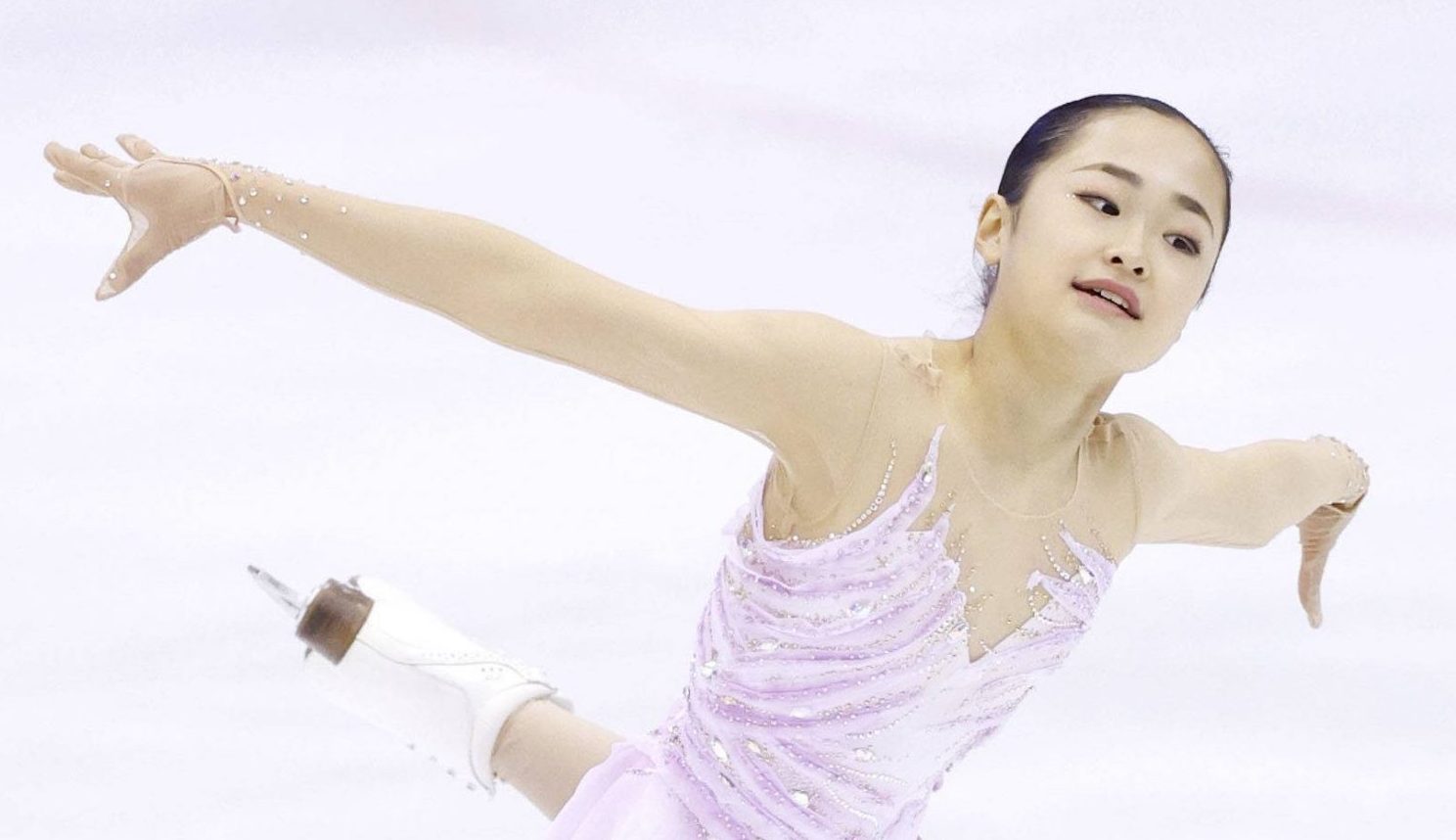 HITACHINAKA, Ibaraki Pref. ― With a second straight victory at the Japan Junior Championships on Sunday, November 27, teen sensation Mao Shimada secured the first leg of what could be an impressive trio of triumphs over the next four weeks.
In two weeks, Shimada will enter the Junior Grand Prix Final (December 8-11) in Turin, Italy, as the favorite. And two weeks after that she will skate against the seniors for the first time at the Japan Championships in Osaka. It is quite possible that the Tokyo native could emerge victorious in all three events.
Shimada retained her lead here after the short program with a strong free skate. She prevailed with a total score of 199.19 points at Yamashin Swimming Arena. Mone Chiba finished in second place with 193.15, while Ami Nakai took third on 190.70.
Ikura Kushida (184.29) came in fourth, while Ayumi Shibayama (184.28) was fifth.
Nozomu Yoshioka stormed from behind to capture the men's title earlier Sunday with 209.57 after Takeru Kataise, who had a more than 11-point lead after the short program, faltered and ended up second with 208.22.
Haruya Sasaki was the revelation of the afternoon, winning the free skate with an outstanding effort that moved him onto the podium in third at 207.96.
Shunsuke Nakamura, who was third after the short program, struggled with his jumps and ended up fourth on 196.92, while Rio Nakata took fifth with 190.24.
Shimada Lands a Slew of Big Jumps
Shimada skated to "Passepied" and "Wild Swans Suite." She fell on her opening triple axel, but recovered to hit a quadruple toe loop and six clean triples. Delighting the crowd in a light purple outfit, she earned level fours on all of her spins.
"I was so nervous that I failed the triple axel. But I'm glad I was able to do the quadruple, which I've never done before, without any further mistakes," stated Shimada, who had a pair of victories in Junior Grand Prix events earlier this season.
"The Japan Championships is a stage I've been longing for, so I want to enjoy it. I can put an axel in the short program, so if I can, I want to do it."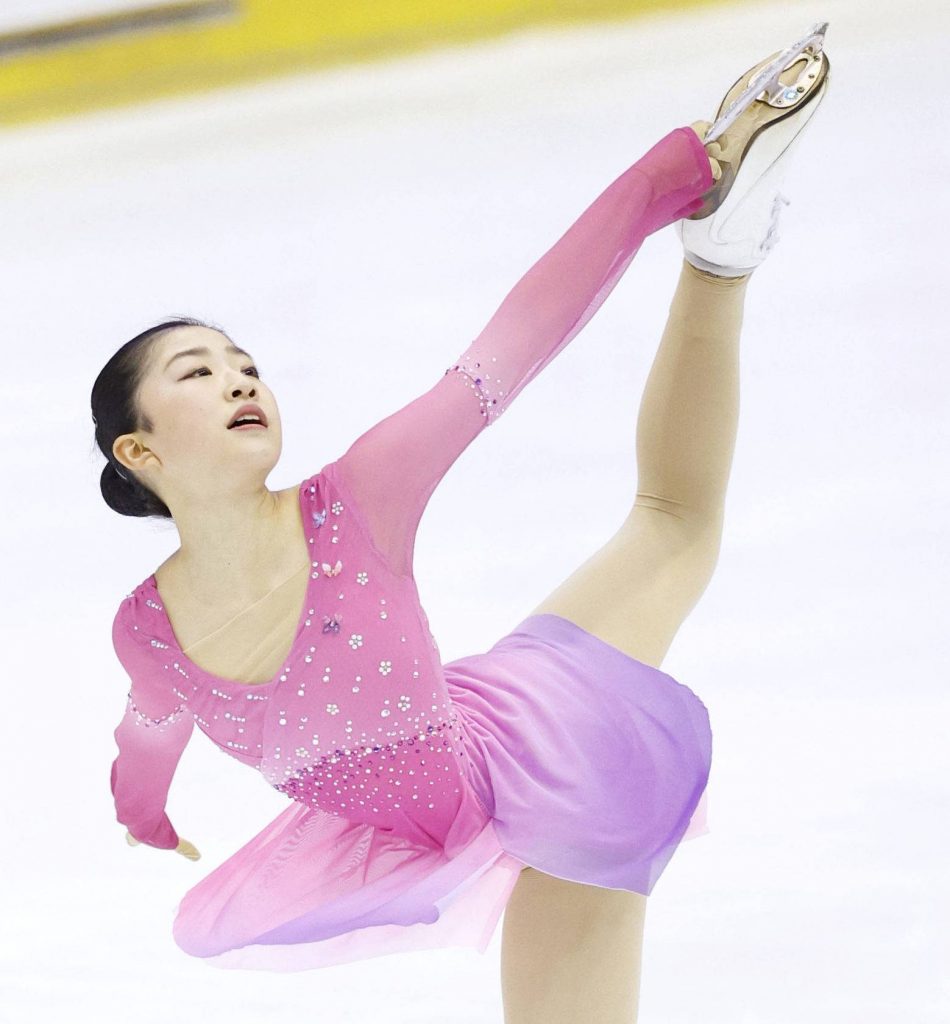 Chiba Showcases Quality Repertoire
The 17-year-old Chiba, who is from Sendai, competed to "Butterfly Lovers Concerto." She held on to her second place following the short program by landing five clean triples and notching level fours on all of her spins.
"I didn't make any big mistakes, but there were a lot of dangerous jumps," Chiba commented.
The women's runner-up added, "I got about 80 points. There isn't much difference in the short program for women, but it's easy to make a difference in the free skate. I have not included a [triple] axel or a quad, so the key is to do well with a triple."
Triple Axel Pays Off for Nakai
Nakai, a 14-year-old from Niigata, landed her opening triple axel and seven clean triples in all in her skate to "Miss Saigon Rhapsody." She notched level fours on all of her spins to move up from fourth place and make the podium. Her lone mistake came when she fell on a triple loop late in her program.
"I was confident on the axel from practice," Nakai mentioned. "The most frustrating thing was the mistake on the loop."
Yoshioka Impresses in Free Skate
Yoshioka, an 18-year-old student at Hosei University, skated to "Pirates of the Caribbean." He landed two quads and five clean triples on the way to victory.
The Osaka native did fall on a triple flip/double axel combo midway through his program. Yoshioka, who finished third last year (2021), did not have the cleanest free skate. But he was steady enough to overtake Kataise.
"I was physically and mentally exhausted, but I did my best to make it through to the end," Yoshioka admitted.
Yoshioka has qualified for next month's GP Final and says he wants to top the podium there as well.
"Of course, I want to win," Yoshioka remarked. "For next year's seniors, I want to do my best and leave a good result in the final."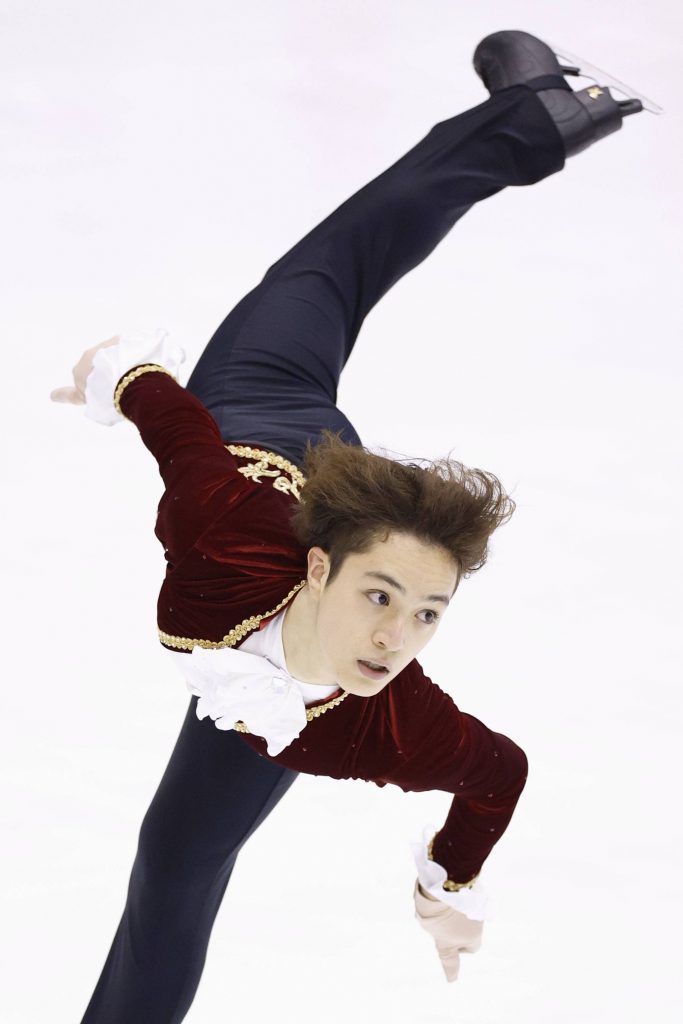 Kataise Struggles on Final Day
Kataise competed to "Rondo Capriccioso" and was off from the start.
The 18-year-old fell on his opening triple axel, had an edge call on his triple flip, and had two jumps downgraded. He received level fours for all of his spins. But the damage was done as he ended up sixth in the free skate.
Kataise was philosophical about squandering a big opportunity.
"It's frustrating. But instead of running away, once I calm down, I want to start practicing again from scratch and do my best so that I can get revenge on a big stage," Kataise commented.
Kataise is looking ahead to the GP Final as a chance to redeem himself.
"It is a long-cherished stage, and I can go," Kataise said. "Just that alone makes me happy. While I enjoy it, I want to make sure I don't feel like I did today again."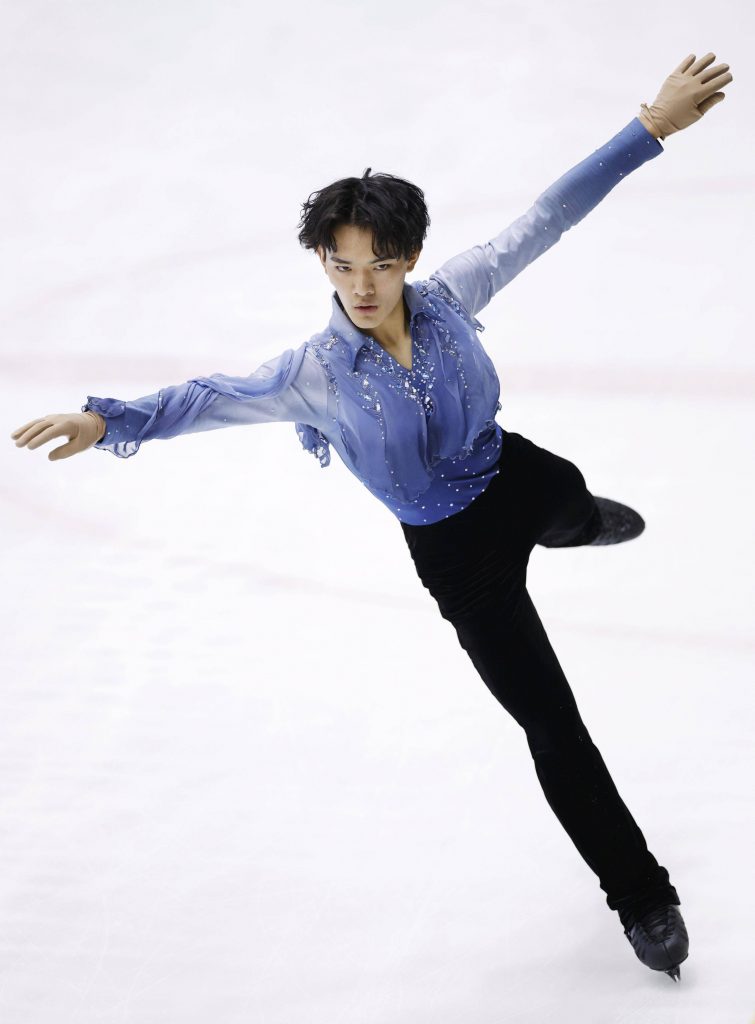 Sasaki Shines in Free Skate
Sasaki, who finished 22nd last year and has never competed in an ISU event, was sharp and confident from start to finish. The 19-year-old, a student at Kyoto University, skated to Piano Concerto No. 2 by Sergei Rachmaninoff. He did not feature any quads in his program, but landed seven clean triples. There was an edge call on his final jump (a triple flip) but that was the lone miscue in a performance that brought him a standing ovation.
"I made my body happy before my heart," Sasaki noted about his fist pump after finishing his program. "Now that I have the title of third place on my back, I will be seen as that kind of player."
The top eight finishers in the women's and men's competitions advance to take part in the Japan Championships, which will be held December 21-25 in Osaka.

RELATED:

Author: Jack Gallagher
The author is a veteran sports journalist and one of the world's foremost figure skating experts. Find articles and podcasts by Jack on his author page, here, and find him on Twitter @sportsjapan.