Mao Shimada and Takeru Kataise Lead after Short Programs at Japan Junior Championships
Shimada holds a slim advantage over female rival Mone Chiba at the Japan Junior Championships, while Kataise is ahead by more than 11 points in the men's event.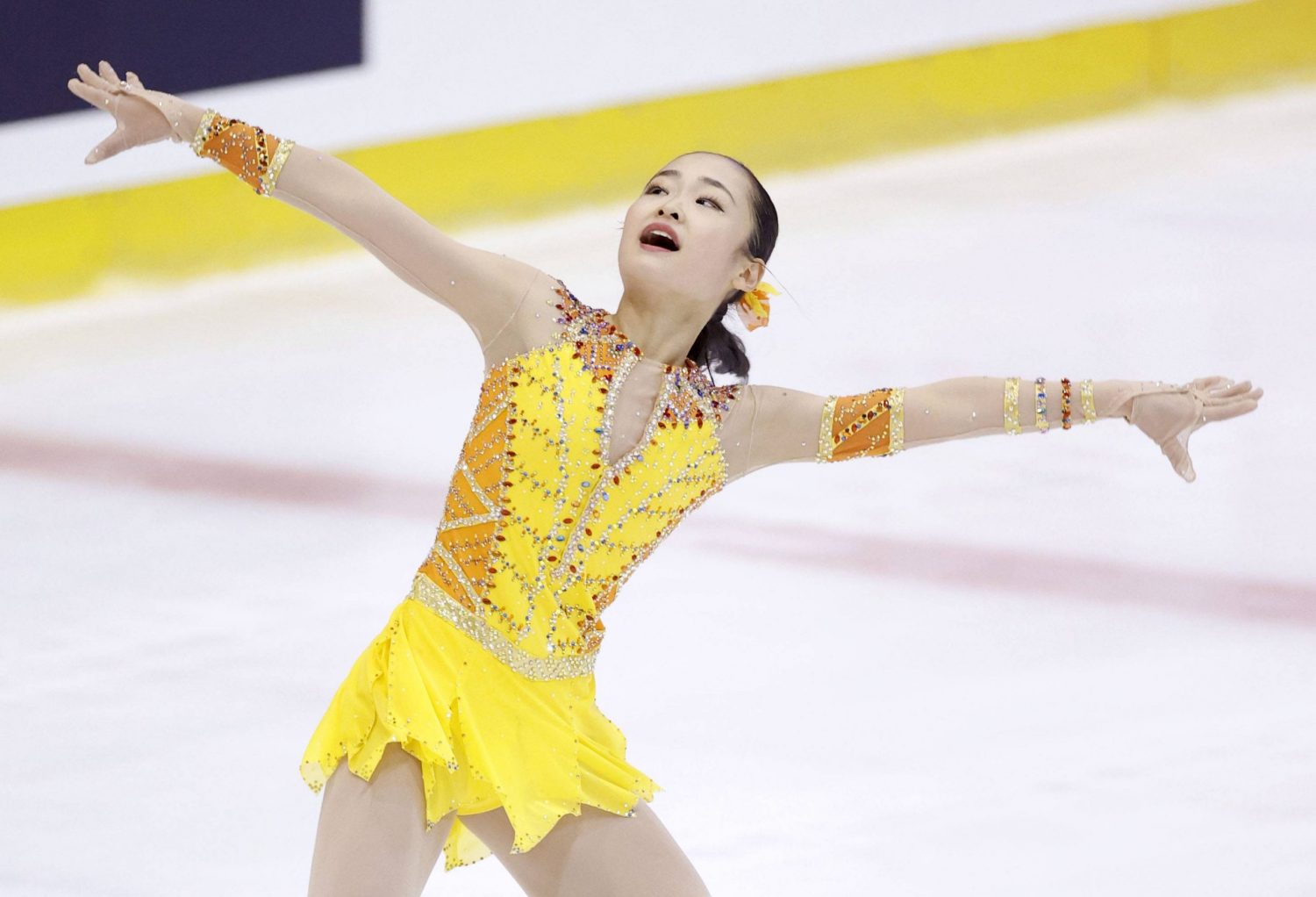 HITACHINAKA, Ibaraki Pref. ― Defending champion Mao Shimada holds a narrow lead after the short program at the Japan Junior Championships on Saturday night at Yamashin Swimming Arena. The 14-year-old star is looking to become the first skater to repeat as the titlist since Wakaba Higuchi won her second straight crown here in 2015.
Shimada is in front with 66.52 points, ahead of Mone Chiba, who is in second place at 65.72. Shimada's training partner Ayumi Shibayama is third on 65.39.
Ami Nakai is fourth with 65.12, while Ikura Kushida (62.32) stands in fifth.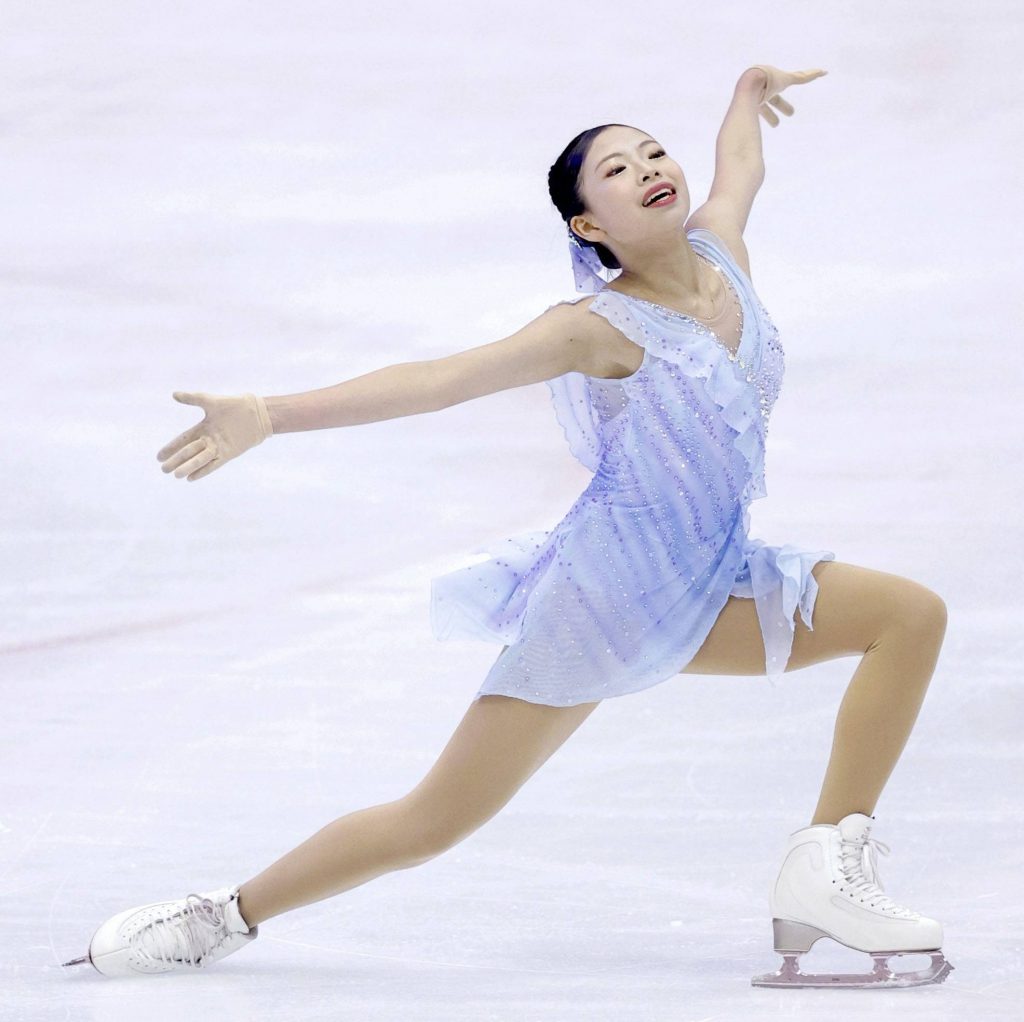 Three of the top five skaters, including Kushida, are coached by Mie Hamada at the Kinoshita Academy.
Takeru Kataise took a commanding advantage in the men's short program with a fantastic performance. The 18-year-old scored a whopping 83.27 to open up a more than 11-point margin over Nozomu Yoshioka, who is second at 71.84.
Shunsuke Nakamura is in third place on 70.28, while Haruya Sasaki stands in fourth with 67.31.
The women's and men's free skates are scheduled for Sunday.
Nervousness Affects Shimada
Shimada skated to the soundtrack from the "Lion King" and put forth a solid if not spectacular effort. She began with a nice triple loop, followed by a double axel and landed a clean triple lutz/triple toe loop combination jump.
Shimada earned level fours on all of her spins, but only a level two on her step sequence.
"I was able to do the jumps as usual, but stumbled on the steps because I was nervous," Shimada stated. "Last year and this year are totally different. This year I'm a junior and it's the biggest competition in the country. I was aiming for perfection on this stage, so maybe that was the reason for my nervousness."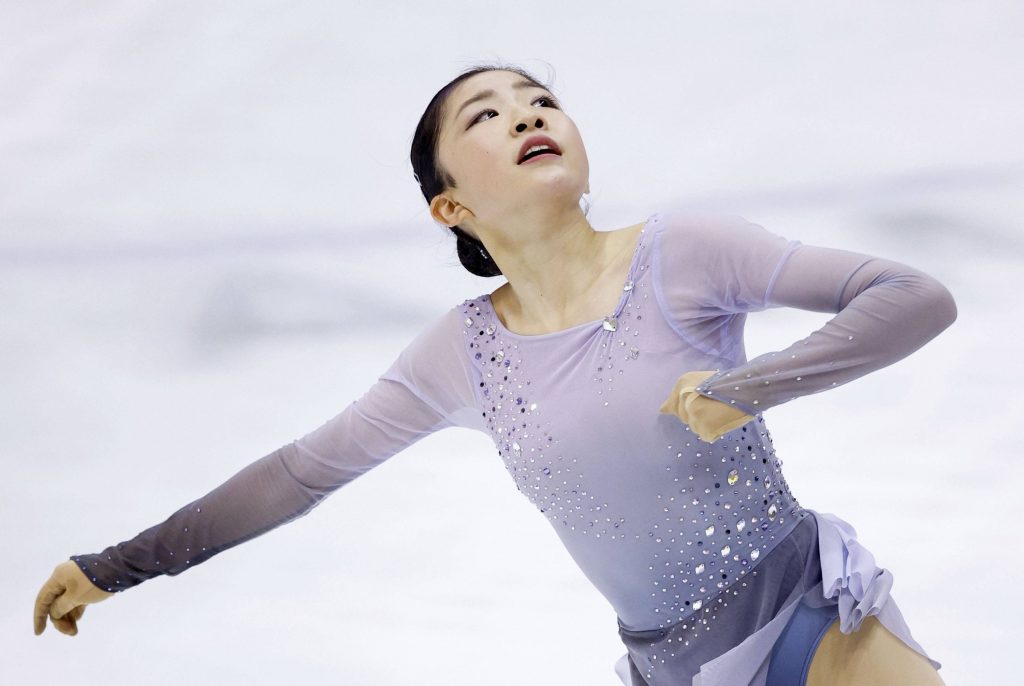 Chiba Pleased with Her Score
Chiba competed to "Schindler's List" and skated clean with the exception of an under-rotation on the back end of her triple lutz/triple toe loop combo.
"I didn't make any big mistakes, but my jumps weren't my favorite," Chiba commented. "I'm glad that I was able to earn a solid score in my specialty, skating. The score was surprisingly good."
Kataise Exhibits Poise
Kataise, who has qualified for December's Junior Grand Prix Final in Turin, Italy, skated to the main theme from the NHK drama "Yoshitsune" and began with a nice triple axel, followed by a triple loop. He went on to land a triple lutz/triple toe combo. Looking poised and powerful throughout while displaying good line and edge, he received level fours on his spins and step sequence.
"In my free skate, I aim to make no mistakes, but even if I do make a mistake, I've gained the ability to put things together until the end," Kataise remarked. "I hope I can give my best performance."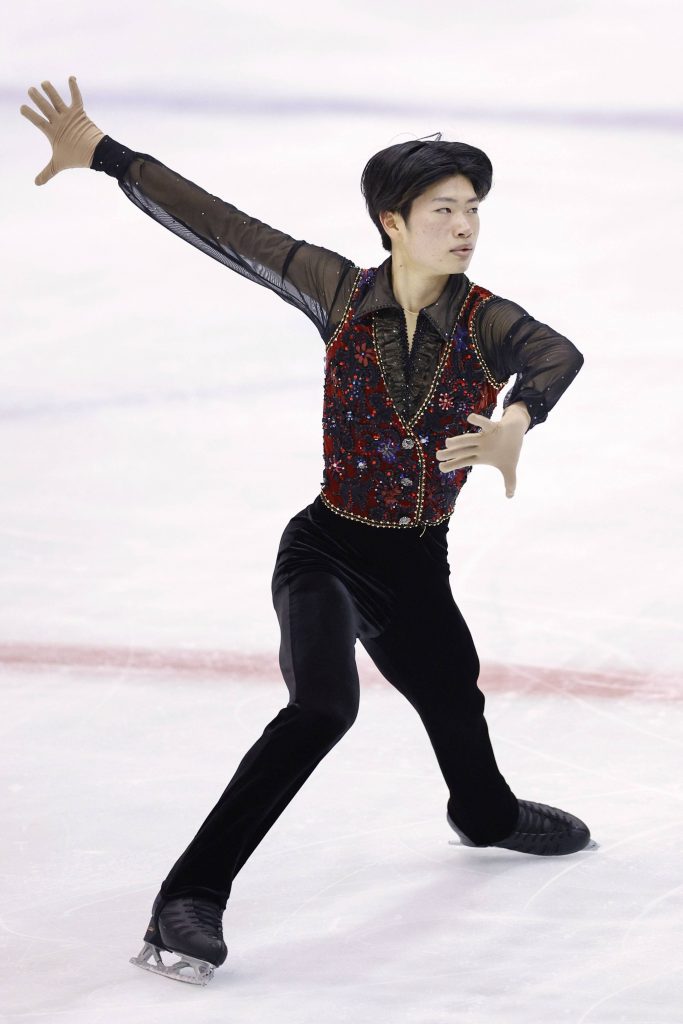 Mixed Results for Yoshioka, Nakamura
Yoshioka, who has also made the JGP Final, was solid on all of his jumps, but received only a level two on one of his spins and step sequence in his skate to "Malaguena."
The 19-year-old Yoshioka is hoping to land two quads in his free skate.
"All elements are important," Yoshioka noted. "Even if I land two quads, if I fail in other jumps, I will get zero points."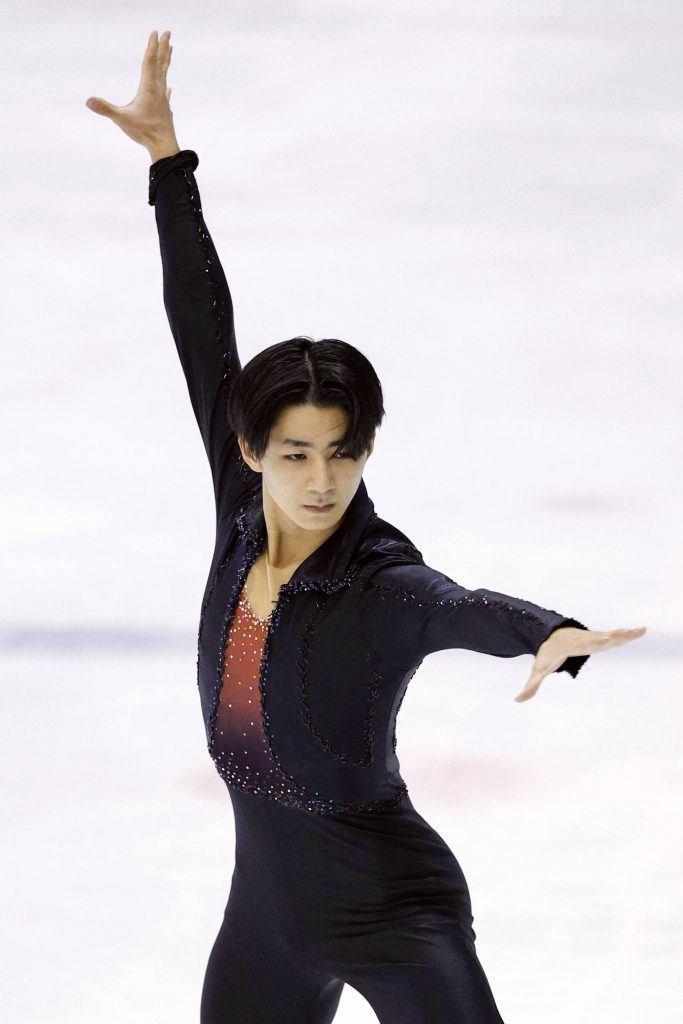 Nakamura competed to "El Conquistador" and was off to a good start, but had a shaky landing on the back end of his triple lutz/triple toe loop combo, then appeared to hit a rut in the ice and fell as he began his step sequence.
RELATED:

Author: Jack Gallagher
The author is a veteran sports journalist and one of the world's foremost figure skating experts. Find articles and podcasts by Jack on his author page, here, and find him on Twitter @sportsjapan.