Mao Shimada Aiming for Repeat Victory at Japan Junior Championships
As a debutante, the 14-year-old skating starlet captured the women's title at the Japan Junior Championships in November 2021.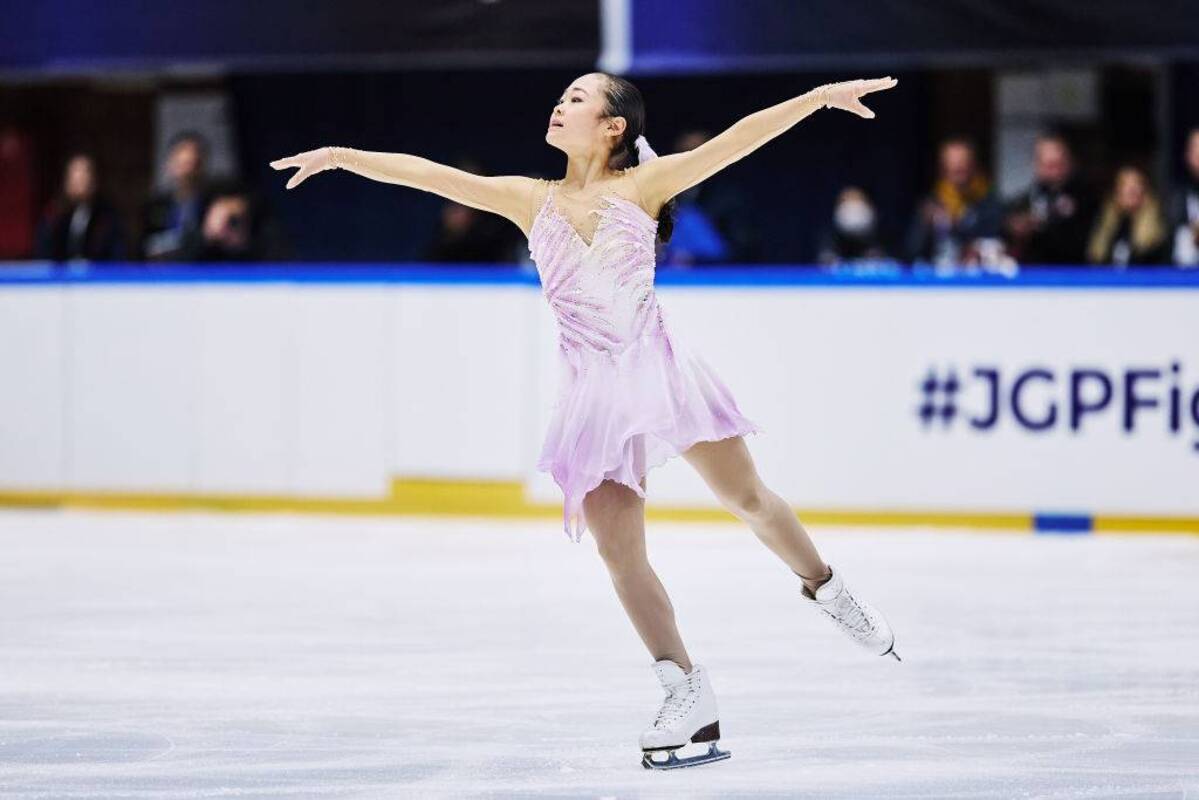 HITACHINAKA, Ibaraki Pref. ― Teen sensation Mao Shimada will look to defend her title when she takes the ice on Saturday, November 26 for the women's short program at the Japan Junior Championships.
The 14-year-old pulled off a rare double last season when she won the Japan Novice Championships and followed that up with a triumph in her first appearance at the national junior event.
Shimada has taken the Junior Grand Prix circuit by storm in her debut season, capturing the crown comfortably in both the Czech Republic and Poland to qualify for the JGP Final in December in Turin, Italy. With a quadruple toe loop and a triple axel in her jump arsenal, Shimada will be a prohibitive favorite to win her second junior title here.
There will be a strong field of competitors vying for honors with Shimada at Yamashin Swimming Arena, several of whom have also excelled on the JGP circuit this campaign.
Hana Yoshida, a two-time junior medalist in this event, who would have likely been Shimada's biggest challenger, was absent from the start list released on Friday night. Yoshida has chosen to bypass participating in the junior championships this year and instead will enter the Japan Championships in December as a senior skater.
The 17-year-old from Nagoya won both of her JGP assignments (in France and Italy) this campaign to join Shimada in making the JGP Final.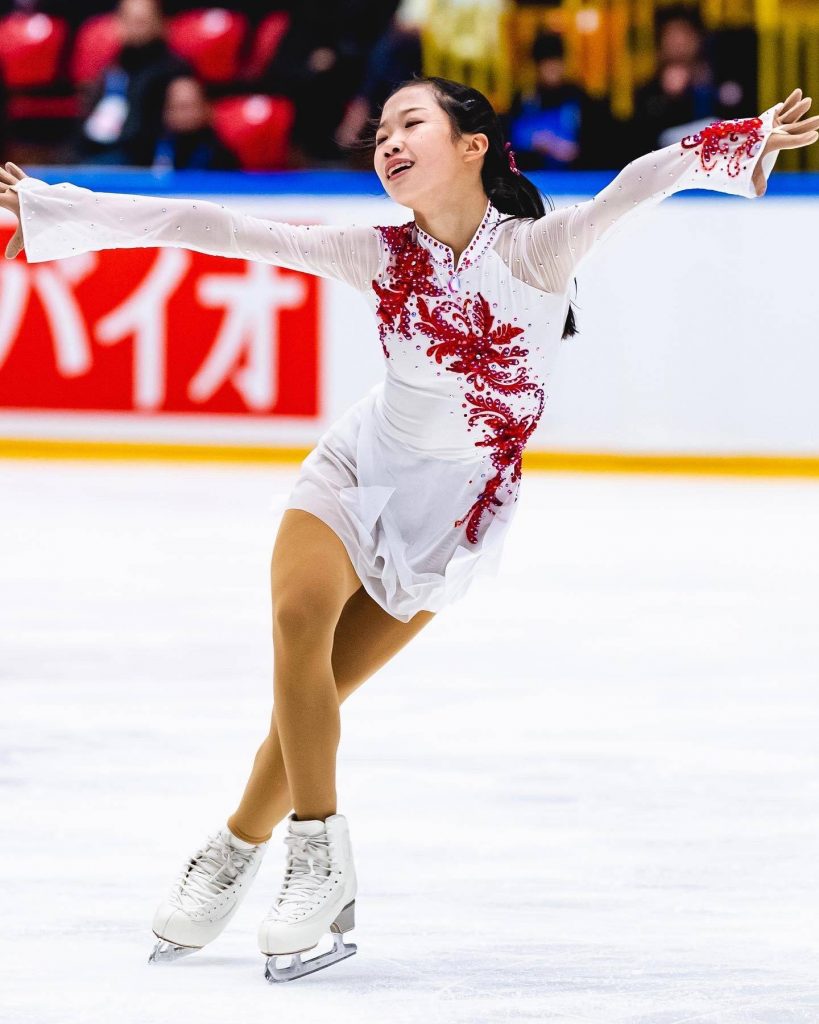 Other Top Female Contenders
Ami Nakai, a 14-year-old from Niigata, will also be in the mix for a medal. She made the podium twice during the JGP season, winning in Poland and taking the bronze medal in Latvia to earn a berth in the JGP Final.
Mone Chiba, who is the first alternate for the JGP Final following second- and fourth-place finishes, will be another strong challenger. The 17-year-old from Sendai took the bronze last year in this competition and has a decent shot at making the podium again this time.
Ayumi Shibayama, a 14-year-old from Kyoto, is the second alternate for the JGP Final behind Chiba. She was second in her first assignment this season in France and fifth in Poland. Shibayama was sixth at last year's junior championships.
Other potential medalists include Haruna Murakami, Kaoruko Wada and Ikura Kushida.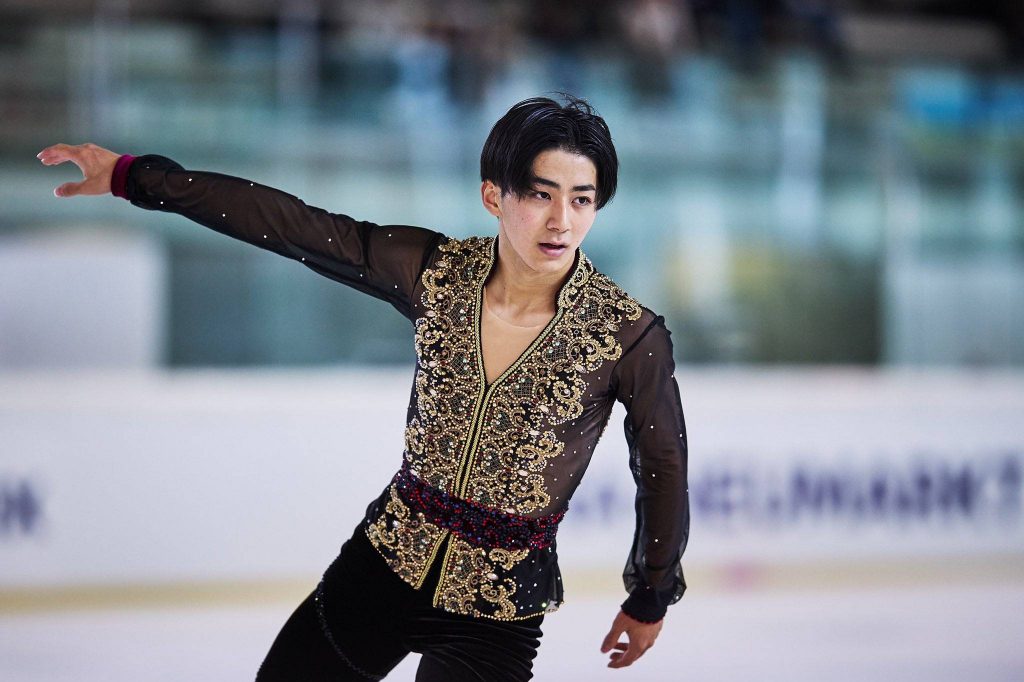 A Glance at the Top Men's Contenders
The men's competition promises to be a real battle, with three of the entrants having advanced to the JGP Final this season.
Shunsuke Nakamura, a 17-year-old from Nagoya, was Japan's top qualifier in the JGP with a victory in France and a second-place showing in Italy. Nakamura, who is coached by Mie Hamada, has looked strong this season and will be the favorite when he pulls on the boots for the men's short program on Saturday.
The top challenge for Nakamura will likely come from Takeru Kataise, an 18-year-old from Shimane. Kataise won his first JGP event in Poland this season and took third in Italy, earning praise from observers at both competitions. His results qualified him for the JGP Final.
Nozomu Yoshioka, who will turn 19 next month, will make his last attempt to win the junior title, after coming in third last year. Yoshioka won his first JGP assignment this season and took fifth in his second, advancing to the JGP Final on a tiebreaker.
Rio Nakata, a 14-year-old from Chiba, will be participating in his first Japan Junior Championships. He is the first alternate for the JGP Final after taking second and fourth in his two assignments this season.
Those to also keep an eye on as possible medal contenders include Ryoga Morimoto, Seigo Tauchi and Tsudoi Suto.
The top six finishers in the men's and women's competition will be invited to participate in next month's Japan Championships in Osaka, provided they are juniors. Shimada was a novice last season and therefore not eligible to skate against the seniors despite her victory.

Author: Jack Gallagher
The author is a veteran sports journalist and one of the world's foremost figure skating experts. Find articles and podcasts by Jack on his author page, here, and find him on Twitter @sportsjapan.