[ICE TIME] World Champion Shoma Uno Shows Why He Is a Cut Above the Rest
His triumph at the NHK Trophy was a powerful reminder that Shoma Uno is the No. 1 men's skater on the planet, and that's why he'll defend his world title.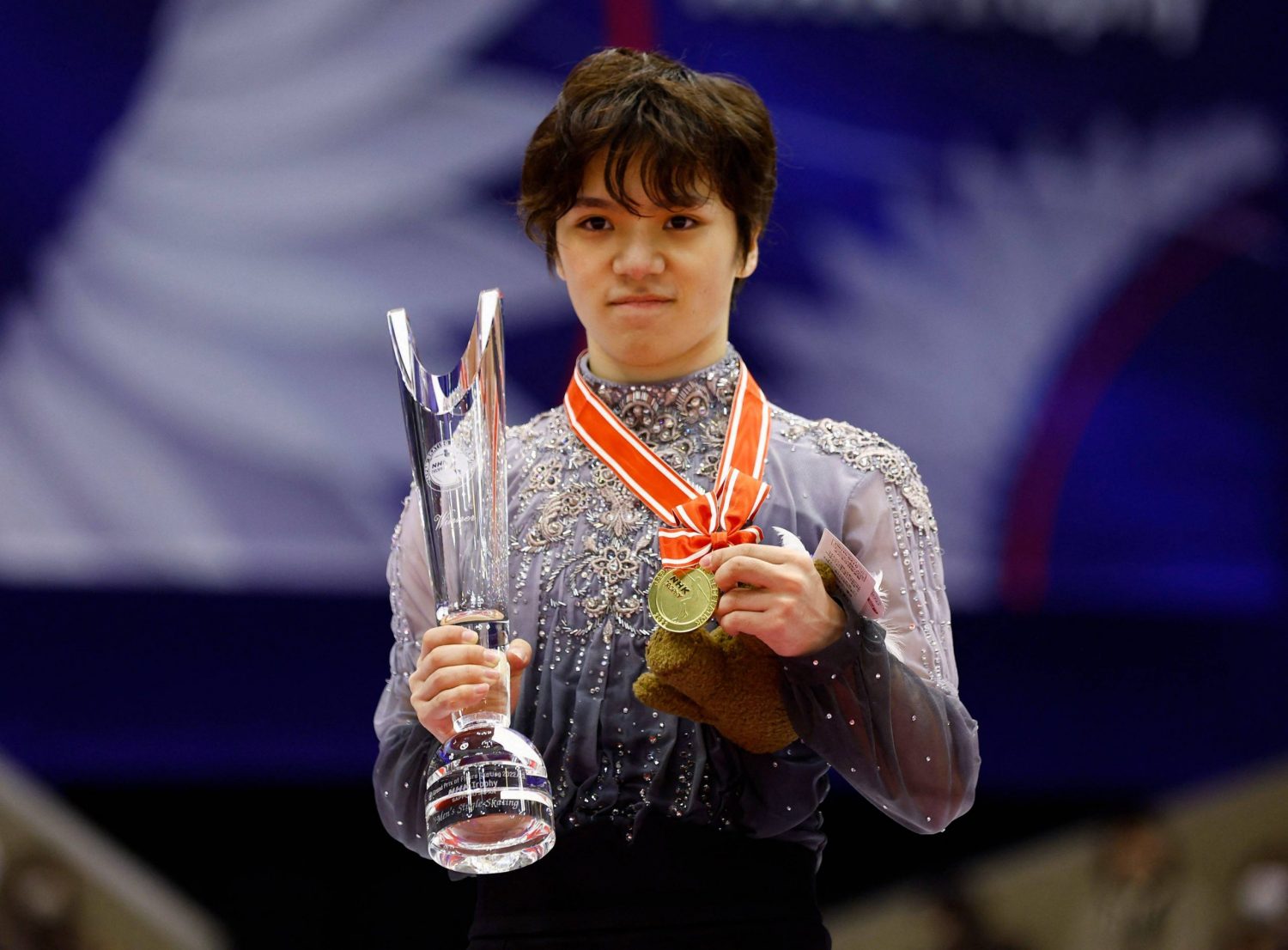 SAPPORO ― Shoma Uno illustrated why he is the world champion with his comeback victory at the NHK Trophy on Saturday night, November 19. The three-time Olympic medalist landed four quadruple jumps in his free skate.
Afterward, he spoke about what motivates him to keep going following his triumph here.
"I always want to train and improve myself and that's been the drive for me to continue to skate," Uno stated. "That's why I set the standards higher and higher, and this year the bar has become much higher than last season.
"When you keep on setting a higher bar, along the way, I realized, especially in the past two years, that it doesn't always go well. It never does go as you plan."
Uno's Philosophy of Skating
Uno continued to expound on his vision of competitive skating.
"Sometimes you make mistakes, sometimes you stumble, but you need to continue to have that will to improve," Uno commented. "But then the emotions and your physical state do not keep up with that and the gap becomes wider. That's where you get really troubled, and it's hard to accept and digest.
"That's one element of being a perfectionist," Uno added. "You aim to be higher and better, and that's what drove me to success at the Olympics and world championships. The good thing about it is, whenever I have faced figure skating in my definition, I have never lost that drive to improve myself."
Ice Time feels there is no other male skater close to Uno now in terms of skill and expression. And that is why he will defend his world title next March in Saitama.
The 24-year-old possesses the entire package of what makes a great skater. He is a powerful jumper, but also displays great finesse and sublime musicality.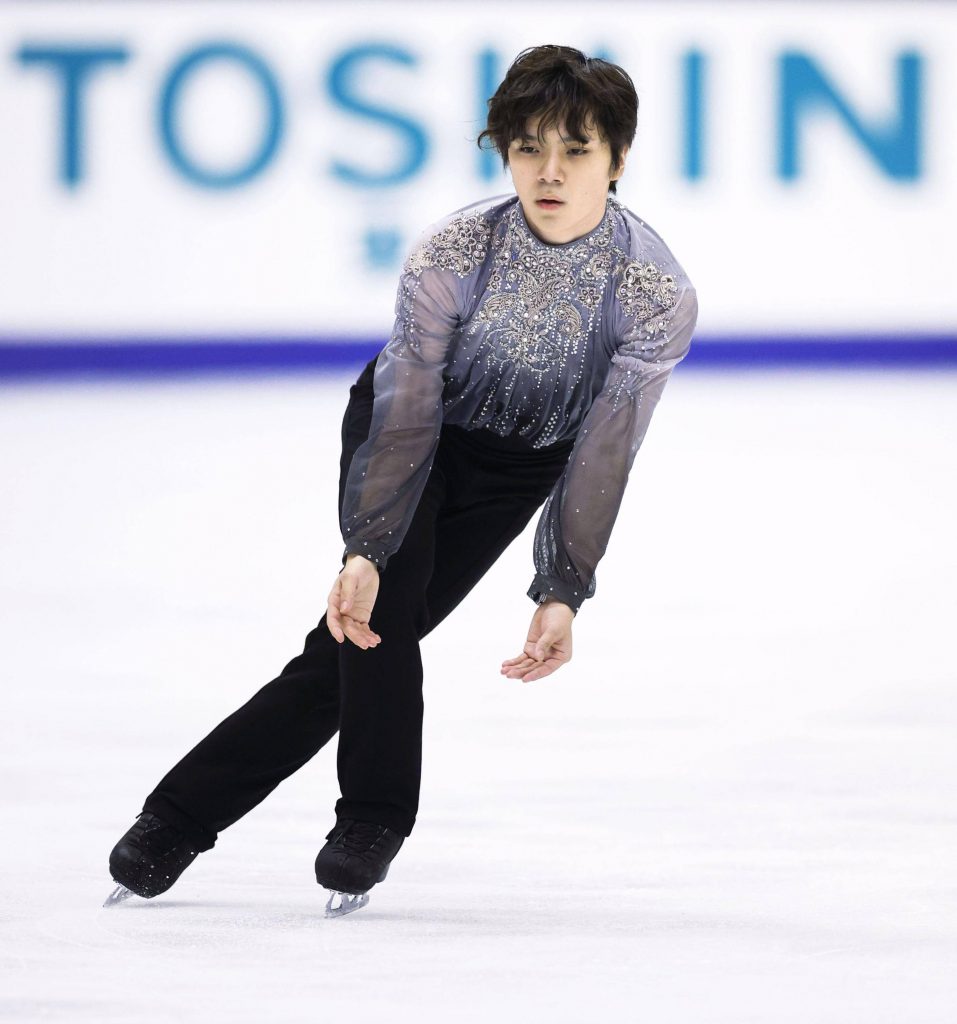 Lambiel's Positive Influence
It is no secret that Uno's move to train with coach Stephane Lambiel has made a huge difference. There was a point early in the 2019-20 season when Uno's career looked to be in real trouble. It came after he finished eighth at the Internationaux de France, where he competed without a coach.
Just a couple of months later, after working with Lambiel in Switzerland, Uno beat Yuzuru Hanyu for the first time to win his fourth straight title at the Japan Championships.
Japanese athletes in almost all sports have a continual problem with overtraining. This often leads to injuries that damage and shorten careers. Uno mentioned that Lambiel helps protect Shoma from himself.
"In Switzerland, Stephane is there to stop me from training too much," Uno noted. "He is the one to stop my training."
The NHK Trophy winner added, "He tells me when to call it a day and stop."
Uno admitted when he trains on his own in Japan it is a different story.
"In Japan I have to stop myself in order to avoid injuries," Uno admitted. "But I do push myself more here. In Champery [Switzerland], I do more off-ice training than in Japan. For example, ballet and physical training."
Uno, Yamamoto Share Mutual Respect
Uno praised the work ethic of Sota Yamamoto after his second-place finish here. Yamamoto attends Chukyo University outside Nagoya like Uno once did.
"I have seen Sota train every day, and during training he puts on a very good performance," Uno remarked. "Because he trains so well, he is able to put on a good performance in the competition. And although he made some mistakes in the jumps, he had two quads today and I just know that his potential is growing more and more."
Uno went on to say that he was happy that he, Kao Miura and Yamamoto would all be going to the Grand Prix Final together next month in Turin, Italy.
"I am encouraged that Kao, Sota and myself will all go to the Final together. Because I am the eldest, I would like to be a good role model as well."

Shoma Uno
The 22-year-old Yamamoto confessed that he was just trying to stay close to Uno in the final standings here.
"During juniors I had the pleasure to go to the Grand Prix with Shoma, and also competed with him in the [JGP] Final. But since being in seniors, I have not been able to put out any track record in the Grand Prix series," Yamamoto said Saturday.
"Of course, I am really happy that we get to compete together and will be at the Final. This time around my goal was to finish as close as possible to Shoma and I was able to do that. I also got the ticket to the Final, so that makes me happy."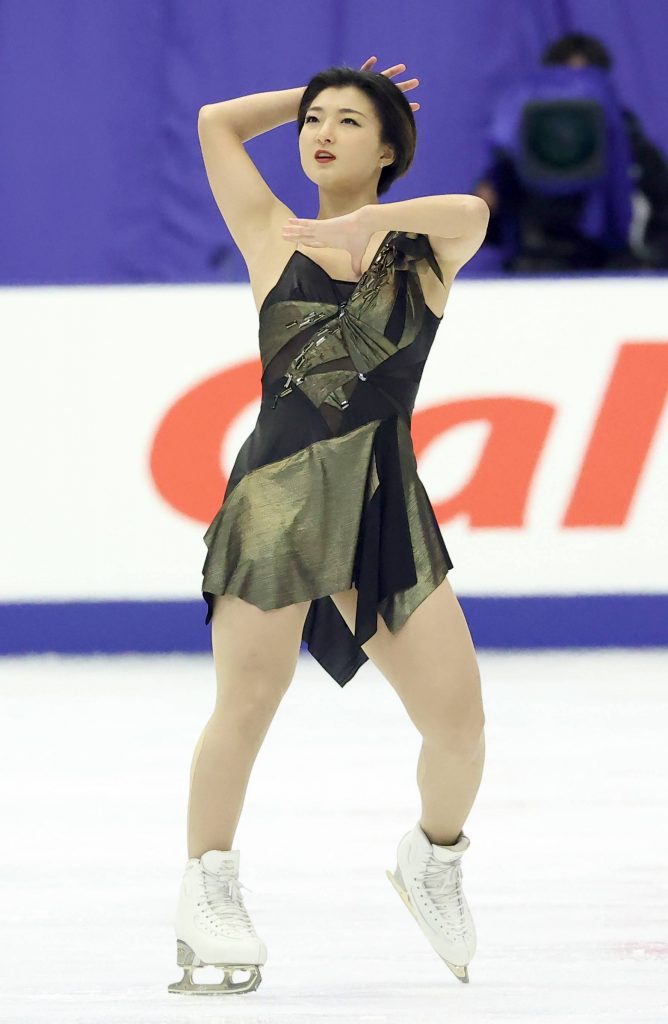 Grand Prix Final Picture Taking Shape
Japan garnered four of the six singles medals on offer at the NHK Trophy with the results of Uno, Yamamoto, Kaori Sakamoto and Rion Sumiyoshi, continuing what has been a prosperous senior GP campaign for the Hinomaru.
Sakamoto's second-place showing behind South Korea's Yelim Kim also secured the world champion a berth in the GP Final. With the last GP of the regular season coming this week (November 25-27) in Espoo, Finland, the view of which women will be in the GP Final is beginning to take shape.
Sakamoto, Kim and Isabeau Levito have all qualified. This week, world silver medalist Loena Hendrickx of Belgium and Mai Mihara, who both won their first GP assignments, will be favored to make the podium and advance to Turin.
Contenders for Final Women's Spot
This would then leave the sixth and last spot open. At this point, Rinka Watanabe and Sumiyoshi both have 22 points, with Watanabe holding the tiebreaker with her victory at Skate Canada last month. The only skater with a realistic chance to edge out Watanabe is Georgia's Anastasiia Gubanova, who will enter the GP in Finland with seven points. Gubanova would have to win or finish second in Espoo to pass Watanabe in the standings.
Gubanova was third in her first GP assignment (giving her 11 points), but another third-place finish in Finland won't be good enough to make the GP Final, as Watanabe would hold the tiebreaker over her as well.
Rika Kihira, who is still mending from a serious ankle injury that caused her to miss last season, and Mana Kawabe will join Mihara in Finland.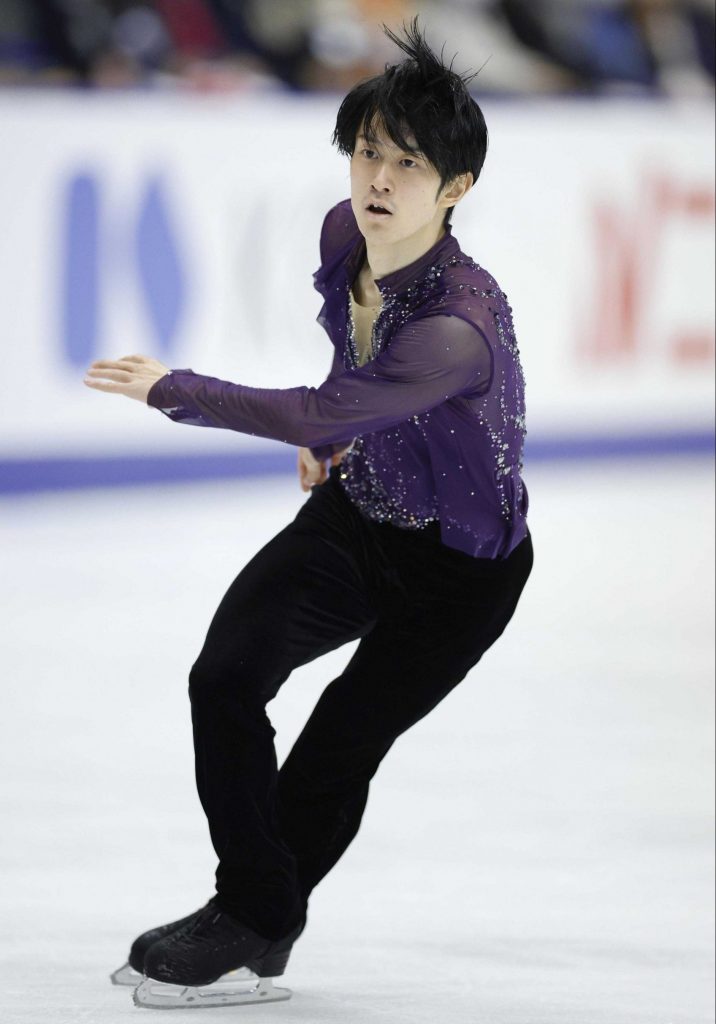 Men's Candidates for GP Final
Ilia Malinin has 15 points after winning Skate America in October and will be favored for the title in Finland. As it stands now, with Uno, Yamamoto and Miura all in, there are three spots left for the men in the GP Final.
Italy's Daniel Grassl has 24 points and is set for the prestigious event in his home country. Shun Sato (11 points) would need to either win in Espoo or finish second to join his compatriots in Italy.
If Malinin wins and Sato places third, the last spot for the GP Final would go to France's Adam Siao Him Fa (22 points) in a tiebreaker by virtue of his victory at the Grand Prix de France earlier this month.
Sato will be part of that men's lineup in Finland that will also feature Tatsuya Tsuboi and Lucas Tsuyoshi Honda.
WADA Turns up Heat in Valieva Case
World Anti-Doping Agency (WADA) Director-General Olivier Niggli told Russia's Rsport that the organization will encourage the Court of Arbitration for Sport (CAS) to make a quick determination on the doping case of Kamila Valieva. WADA has asked CAS to impose a four-year ban from competition on Valieva.
"We have been following this case closely from the beginning," Niggli said in comments that were translated into English and posted on fs-gossips.com. "It was not in our hands at the first instance, the decision was to be taken by the resolution body in Russia.
"When we saw no progress in RUSADA, we have used the tool that allows WADA to bring cases directly to CAS," Niggli continued. "The case now is at CAS, which is not predictable as far as I am concerned for the moment because it will depend on a number of factors related to the case."
With nine months having passed now since the Beijing Olympics concluded, the Valieva case continues to be a huge embarrassment to the IOC. The results of the team competition remain unresolved.
No matter where you stand on this issue, in the best interests of skating, a final resolution needs to be arrived at expeditiously.
Samodelkina Victorious in Samara
Sofia Samodelkina won the fifth stage of the Russian Grand Prix in Samara on Sunday. The 15-year-old from Moscow prevailed with a total score of 217.87 after winning both the short program and free skate.
Beijing Olympic silver medalist Alexandra Trusova finished second at 213.80, while Ksenia Gushchina came in third on 196.18.
Trusova fell on her opening quad lutz, but bounced back to land five clean triples and post level fours on two of her spins. She received only a level two for her step sequence.

Author: Jack Gallagher
The author is a veteran sports journalist and one of the world's foremost figure skating experts. Find articles and podcasts by Jack on his author page, here, and find him on Twitter @sportsjapan.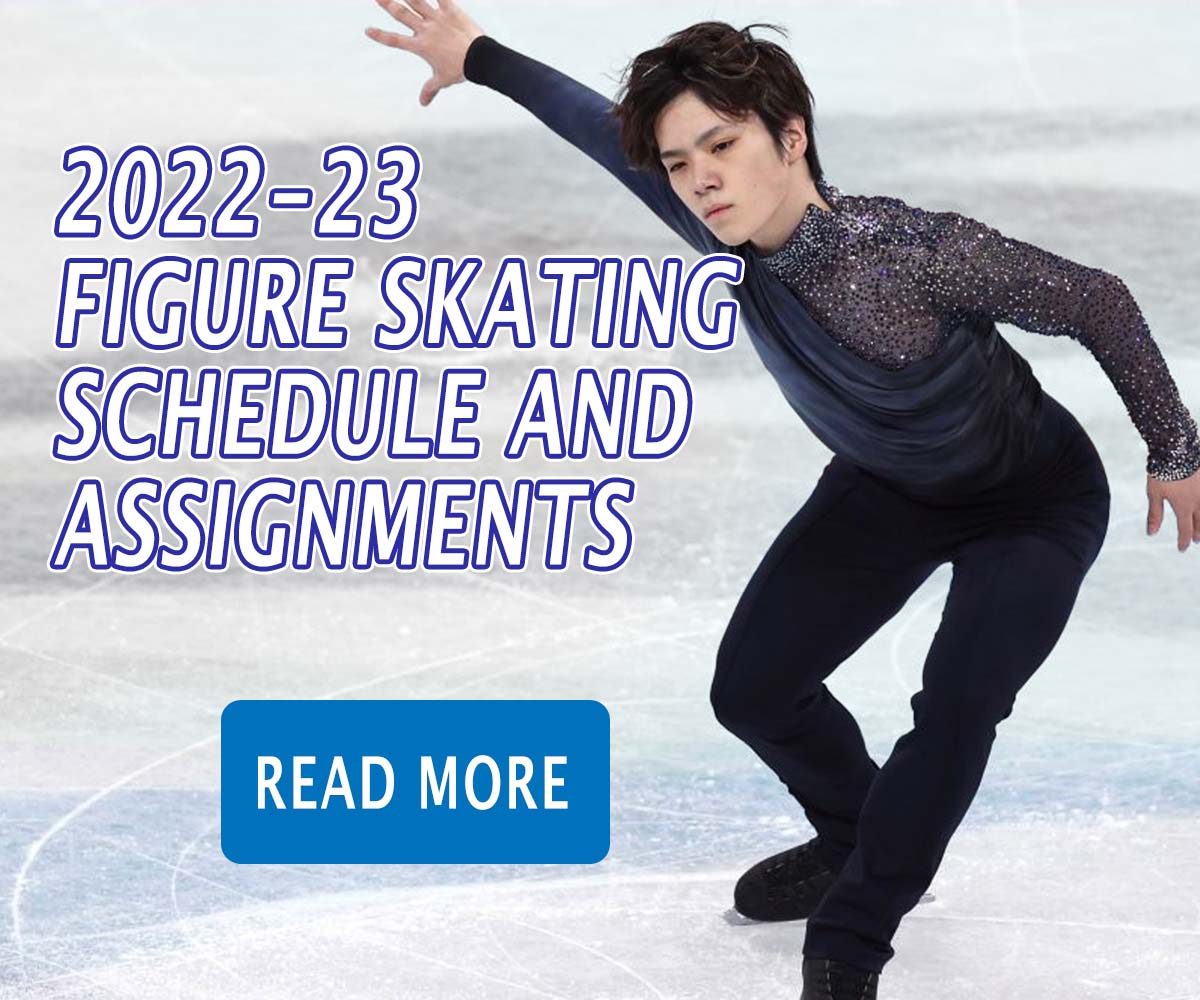 Subscribe to Our Newsletter