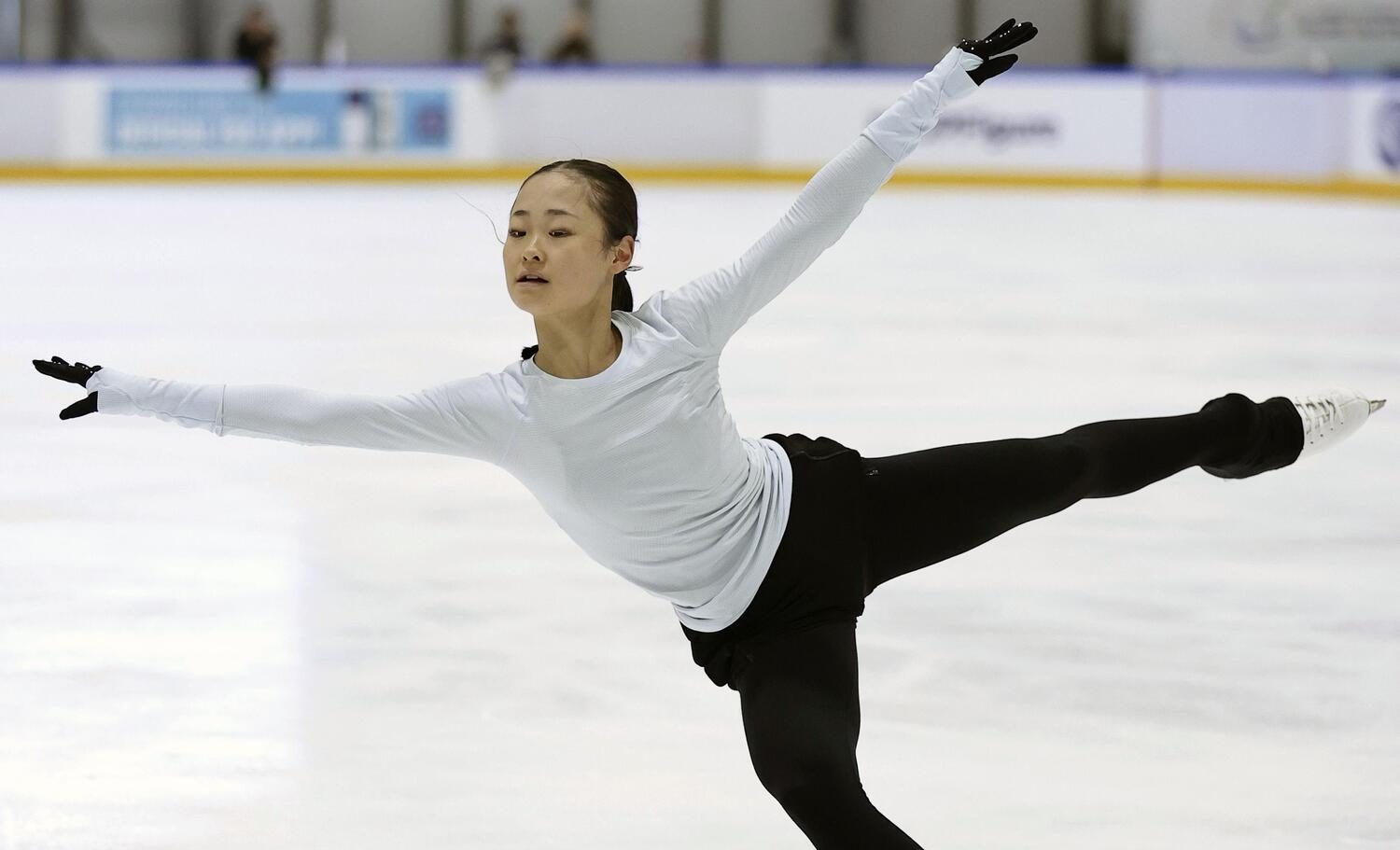 IZUMISANO, Osaka Pref. – World junior champion Mao Shimada worked on her free skate during the Osaka Junior Grand Prix official practice at Kanku Ice Arena on Wednesday afternoon, September 13. It was just ahead of the women's short program on Friday where the young star will make her JGP season debut.
The 14-year-old ran through her routine to "Benedictus" during the 35-minute session and landed all her jumps with the exception of her quadruple toe loop. She fell several times during the practice while trying to land the difficult jump, but cleanly hit her triple axel repeatedly.
"I had a good feeling today," Shimada stated before adding, "I don't think it was bad (practice)."
For Japan, the Osaka JGP will be the first time it has hosted a Junior Grand Prix since 2016, when it was held in Yokohama. At that event, the Hinomaru swept the women's event, with Kaori Sakamoto taking gold, Marin Honda silver and Mako Yamashita bronze.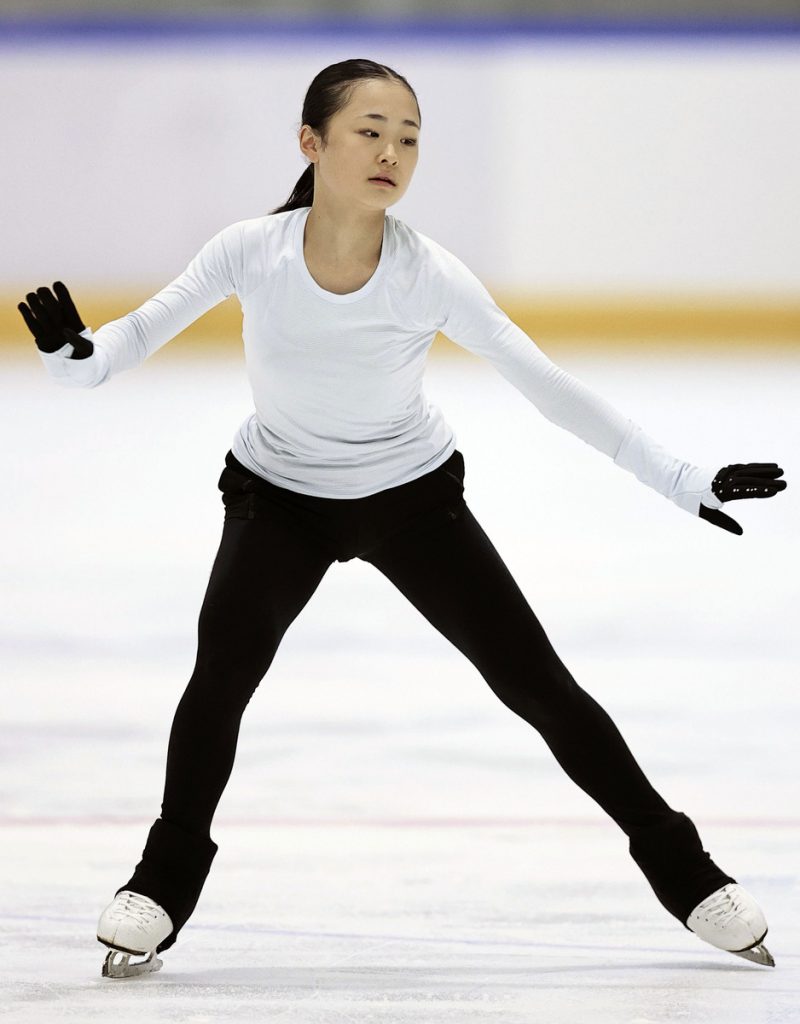 Asked about her goal for the competition, Shimada noted that she did not want to let her familiarity with the rink make her too comfortable.
"I have a feeling that I want to stand at the top of the podium in front of everyone in Japan," Shimada commented. "If you think it will be easy (because you know the rink), your performance will become hard. So I want to enjoy and skate freely."
In addition to winning the world junior crown last season (2022-2023), the native of Uji, Kyoto Prefecture, also captured the Junior Grand Prix Final title and Japan Junior Championship.
Takagi, Kushida Make Preparations
Yo Takagi, who finished fourth in the JGP in Bangkok in August, ran through her free program to "The Mission" and "Whispers In A Dream" during practice. Meanwhile, Ikura Kushida worked on her free skate to the soundtrack from "The Little Prince."
"Practice is different from competition, but I will do my best," the 15-year-old Takagi remarked. "I hope to improve on my performance in Thailand."
Kushida, who regularly practices at this rink as a member of the Kinoshita Academy, said she expects the environment will be different than what she is used to.
"There will definitely be tension as the rink will be full of people, unlike when we normally train," Kushida, also 15, stated.
On Thursday afternoon, the action will get underway with the rhythm dance, where Sara Kishimoto and Atsuhiko Tamura will compete for Japan in a field of 12 teams.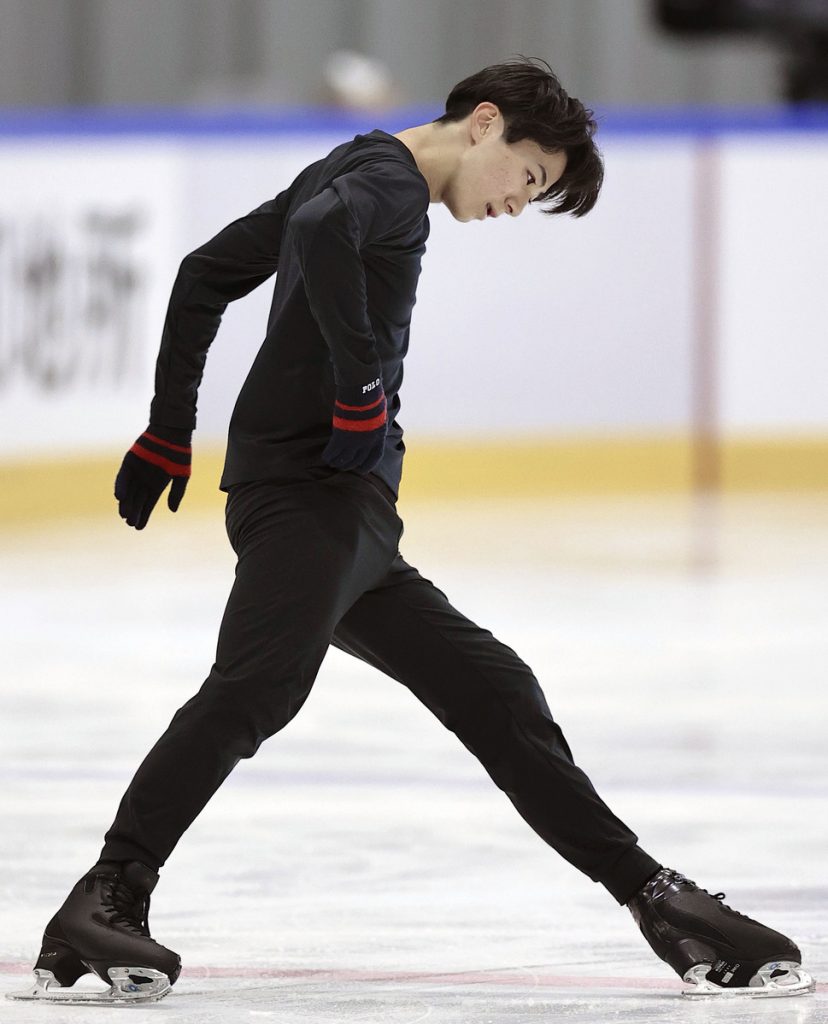 Nakamura Among the Favorites for Men's Competition
The men's short program will follow Thursday's ice dance, with 18-year-old Shunsuke Nakamura, who finished first and second at his two JGPs last season, considered one of the favorites. Seigo Tauchi and Masaya Mishima will also try to earn honors for the Hinomaru.
Two-time world champion Miki Ando was on hand Wednesday to watch the 15-year-old Tauchi, who is one of her students, go through his paces.
RELATED:

Author: Jack Gallagher
The author is a veteran sports journalist and one of the world's foremost figure skating experts. Find articles and podcasts by Jack on his author page, and find him on X (formerly Twitter) @sportsjapan.