Masataka Yoshida Powers Japan Past South Korea in WBC Rout
The Boston Red Sox outfielder, who played eight seasons in NPB, drives in five runs to help Samurai Japan improve to 2-0 in Pool B with a 13-4 WBC victory.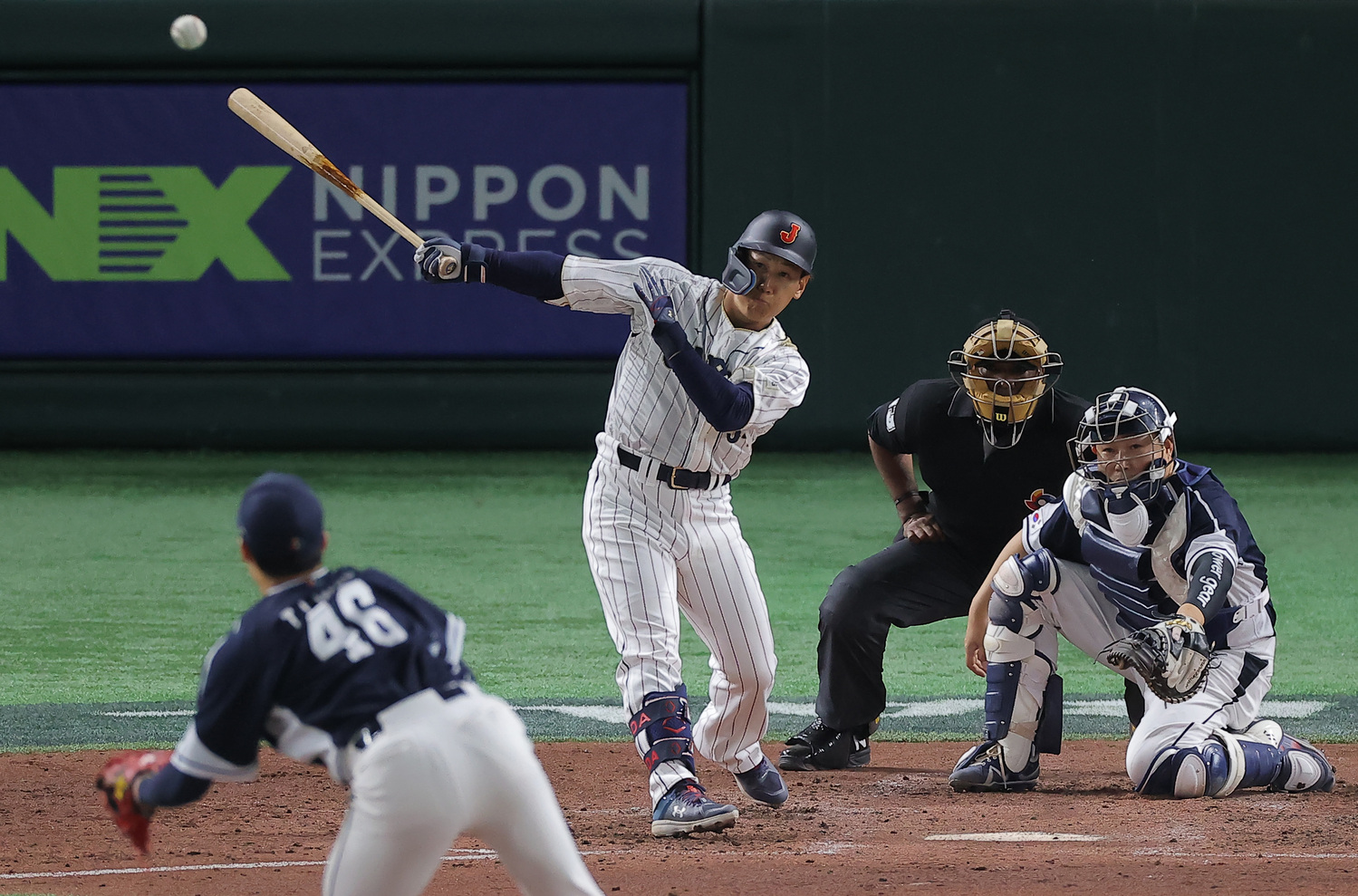 New Boston Red Sox outfielder Masataka Yoshida drove in five runs on Friday, March 10 as Japan overpowered South Korea 13-4 to improve to 2-0 in the World Baseball Classic.
Yoshida, a two-time Pacific League batting champion with the Orix Buffaloes, signed with the Red Sox through the posting system in the offseason.
He interrupted his first spring training with the American League team to play in the WBC and Japanese fans are sure glad he did.
South Korea jumped out to a 3-0 lead in the third inning at Tokyo Dome, but Japan cut the lead to 3-2 on RBI hits by Lars Nootbaar and Kensuke Kondoh in the bottom of the frame.
Yoshida then put Japan in the lead for good with a single to center that scored Nootbaar and Kondoh to make it 4-3.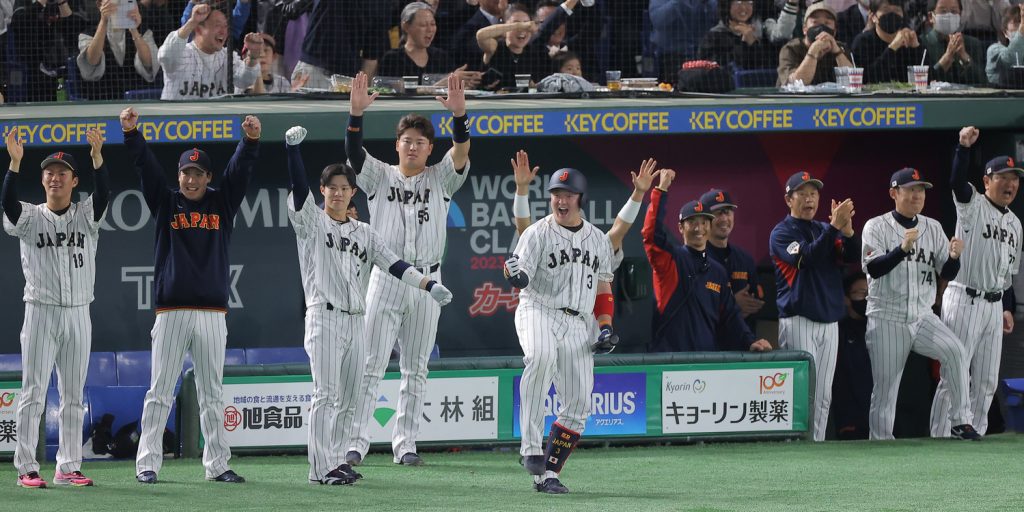 "Baseball is always tough but the players did well to score in that situation," said Japan manager Hideki Kuriyama.
"I told my players to be selective at the plate and try to swing only at good pitches and they were able to do that tonight."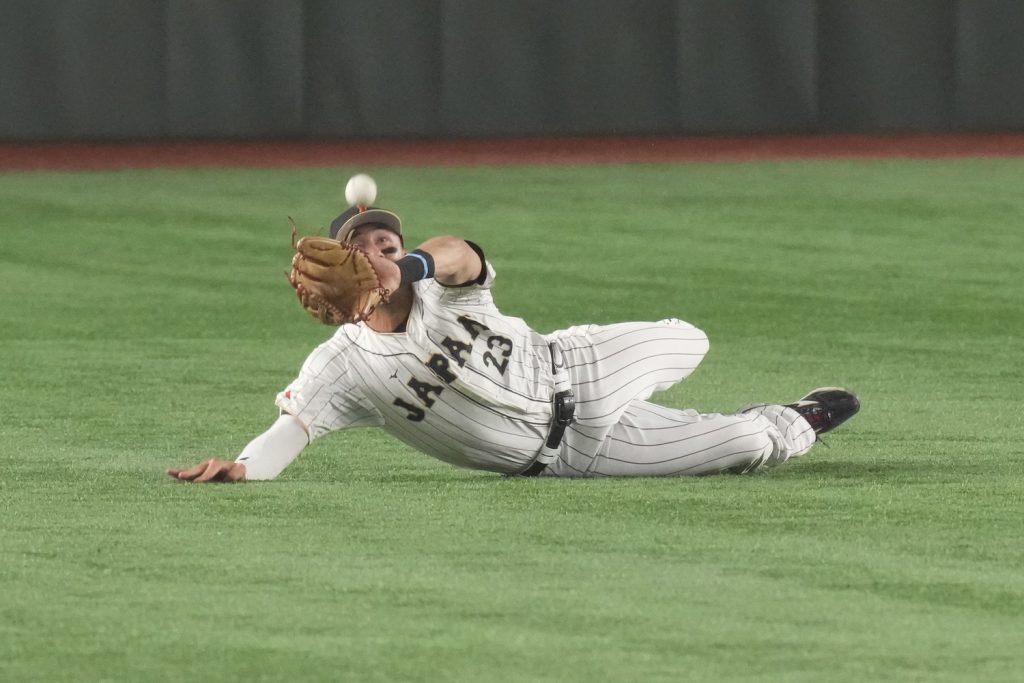 Nootbaar Continues Fine Play in Field
For the second night in a row Japan center fielder Nootbaar made a spectacular defensive play with a diving catch in the fifth on a shallow fly ball by Ha Seong Kim.
"He's always eager to play more than 100 percent," Kuriyama said of Nootbaar. "His attitude gives us great momentum and he is a great player to have on our team."
The catch seemed to inspire Japan's offense.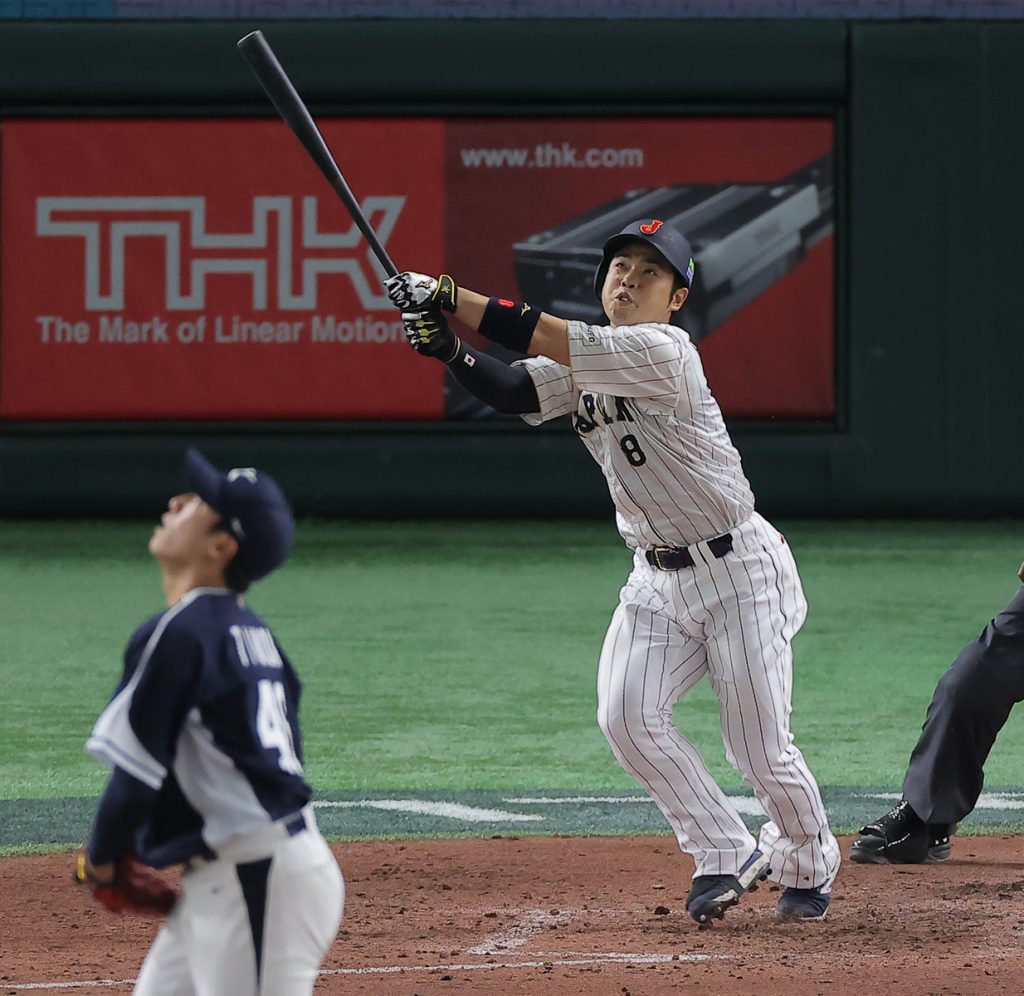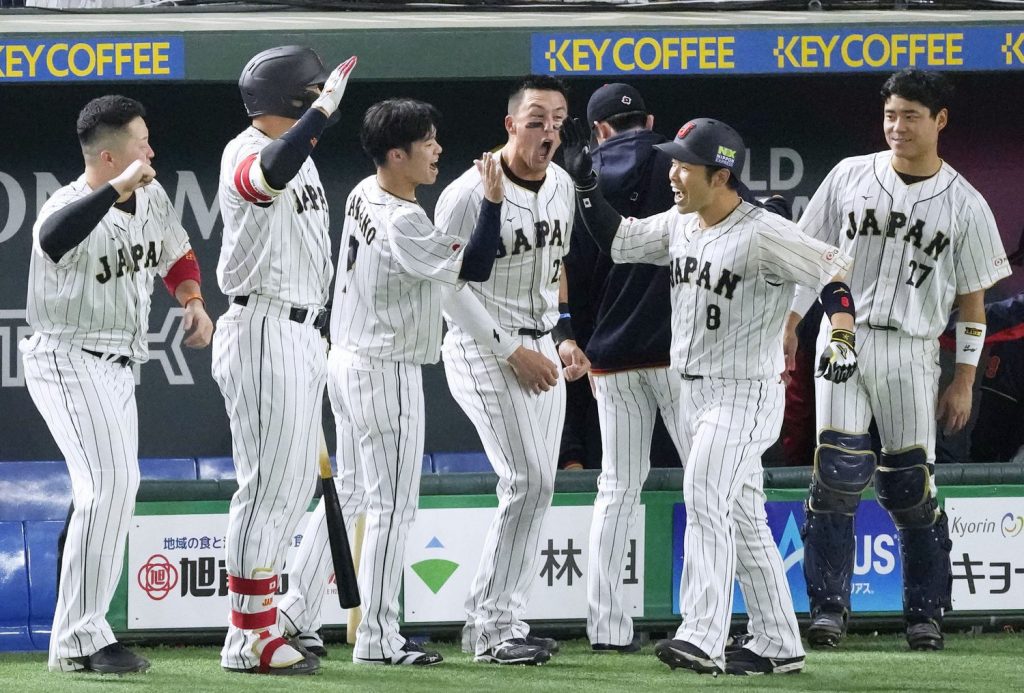 Kondoh added to Japan's lead with a solo homer to right in the bottom of the fifth inning.
Shohei Ohtani then doubled down the line in right, advanced to third on a Munetaka Murakami groundout and scored on Yoshida's deep fly to right that gave the hosts a 6-3 lead.
St. Louis Cardinals outfielder Nootbaar went 2-for-4 with one RBI and two runs scored. He has certainly been a welcome addition to Japan's team.
"I'm happy with the hits I got but the most important thing is that we won," Nootbaar said.
He added, "I'm proud to be a Japan member and it's always good to get the win."
Kun Woo Park homered off Japan reliever Shota Imanaga on a line drive to right in the sixth to cut the lead to 6-4.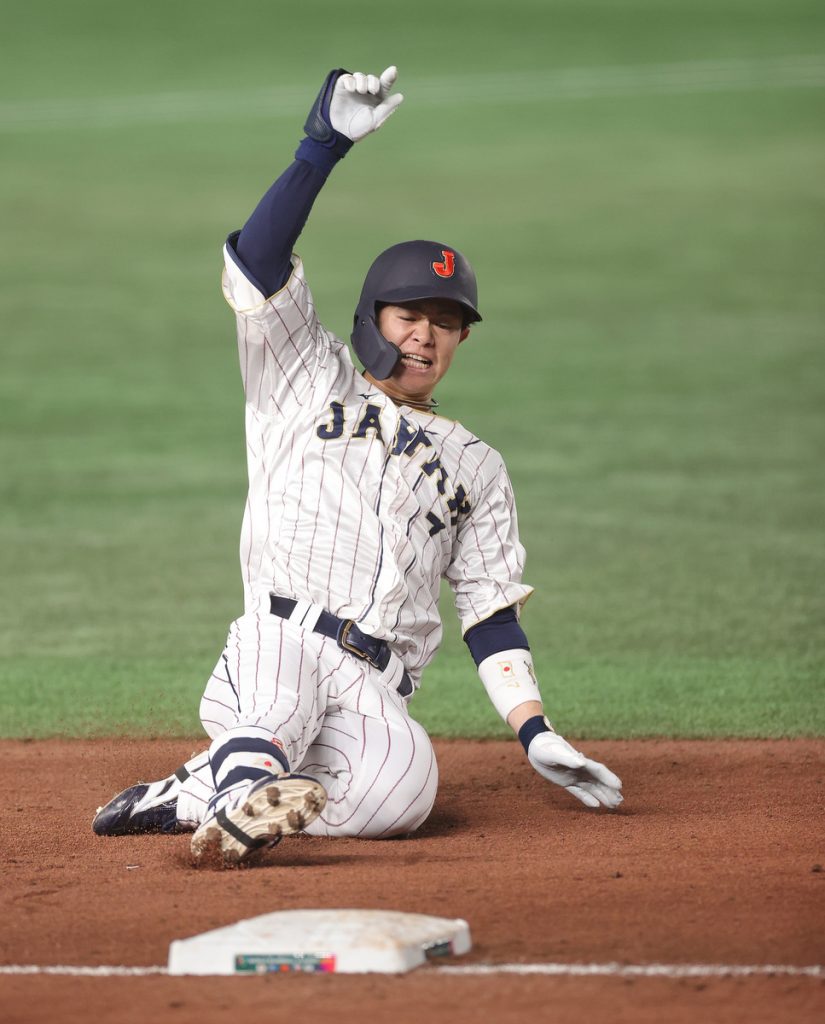 Japan Pulls Away with Five-Run Outburst in Sixth
Japan then scored five runs in the bottom of the sixth to put the game out of reach and Yoshida was in the thick of it.
Takuma Nakano hit a triple to lead off the inning, Yuhei Nakamura walked and Nootbaar was hit by a pitch to load the bases. Korean pitcher Yun Sik Kim then walked in a run.
Ohtani came up to face new pitcher Won Jung Kim and promptly hit a line drive to right that scored Nakamura to make it 8-4.
Murakami hit a sacrifice fly to left, scoring Nootbaar and the rout was on. Yoshida then picked up his fourth RBI of the night with a single to right that scored Kondoh to increase the lead to 10-4.
Yoshida, who went 3-for-3 on the night, also drew a bases-loaded walk in the seventh when Japan scored two more runs.


Darvish Earns the Win
Japan starter Yu Darvish gave up three runs, two earned, on three hits over three innings while striking out one batter to earn the win.
Darvish went 16-8 with a 3.10 ERA and 197 strikeouts in 194⅔ innings pitched for the San Diego Padres last season.
He inked a six-year, $108 million (¥185 billion JPY) contract extension before the Padres opened their spring training camp.
Korean starter Kwang Hyun Kim took the loss after giving up four runs on three hits over two-plus innings of work. Nine Korean relievers pitched after Kim against Japan.
Kim pitched for the St. Louis Cardinals from 2020-21 and then signed a four-year deal with the SSG Landers of the Korea Baseball Organization.
South Korea was upset 8-7 by Australia in its opening game on Thursday and dropped to 0-2.
Tournament Notes
Japanese Prime Minister Fumio Kishida threw out the ceremonial first pitch.
Japan won the first two versions of the WBC in 2006 and 2009 and is trying to recapture the title this year with a star-studded roster made up of players from both MLB and NPB.
The attendance at Friday's game was 41,629.
Two teams from Pool B will advance out of the round-robin into the single-elimination WBC quarterfinals next week at Tokyo Dome. The semifinals and final will be played in Miami.
Japan plays the Czech Republic on Saturday and Australia on Sunday.
Czech Republic Rallies Past China
In the earlier game, Martin Muzik connected for a go-ahead three-run homer in the top of the ninth inning to lift the Czech Republic to an 8-5 win over China in its first game of the WBC.
China erupted for four runs in the seventh to take a 5-4 lead, but its pitchers couldn't hold on and China dropped to 0-2 following Thursday's 8-1 loss to Japan.
RELATED:
Author: Jim Armstrong
The author is a longtime journalist who has covered sports in Japan for over 25 years. You can find his articles on SportsLook.