Masataka Yoshida the Hero as Orix Rallies in Ninth for Game 5 Win over Yakult
Yoshida connected for a two-run sayonara homer off Scott McGough to send the Japan Series back to Tokyo all tied up. Game 2 ended in a tie.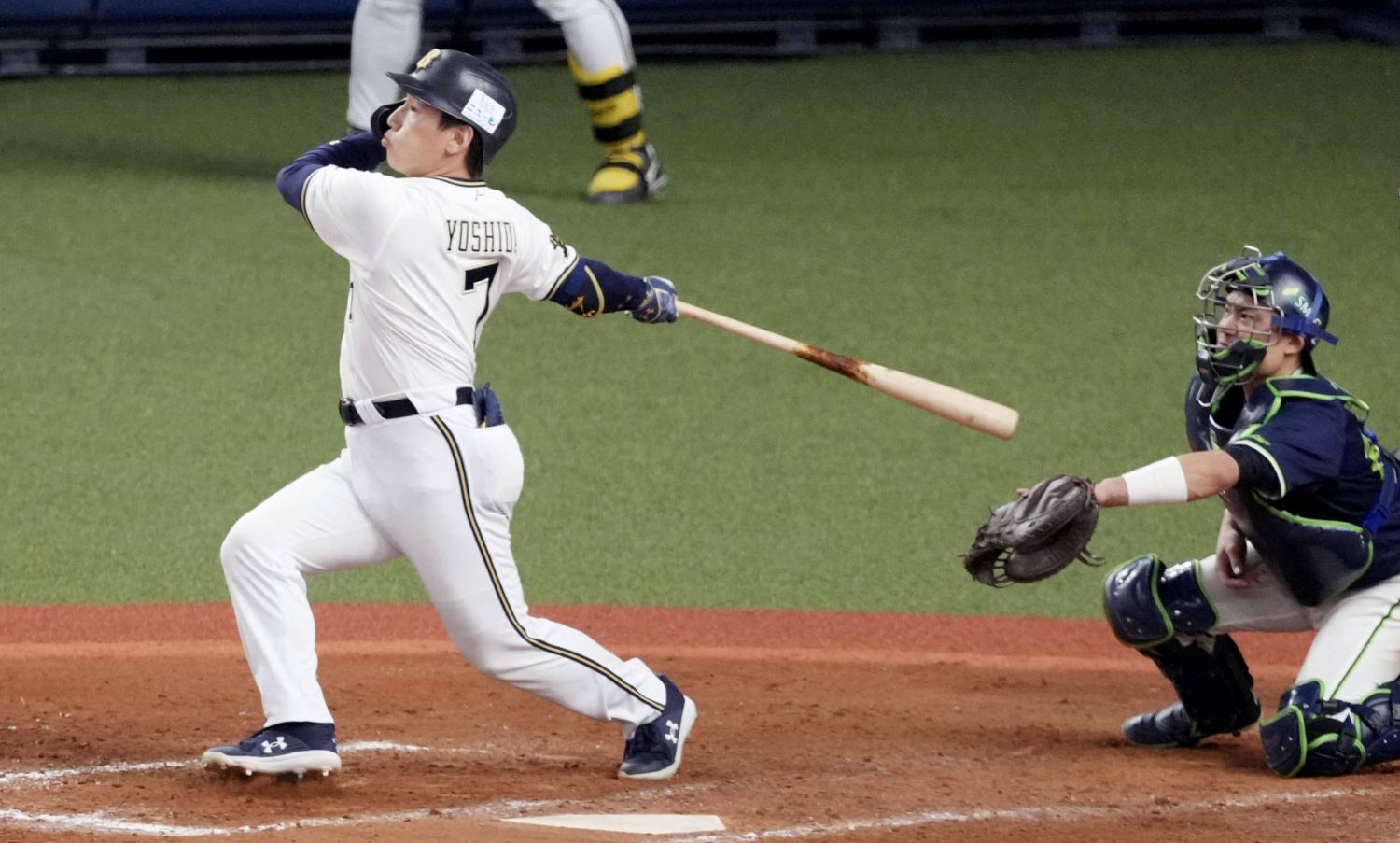 Masataka Yoshida hit home runs all season long for the Orix Buffaloes. For a while it looked like he wouldn't hit one in the Japan Series, but that all changed in Game 5 on Thursday, October 27.
Yoshida connected for two homers, including a tie-breaking two-run sayonara shot in the bottom of the ninth inning, to lift the Buffaloes to a 6-4 win over the defending champion Tokyo Yakult Swallows.
The two teams now head back to Jingu Stadium for Game 6 on Saturday with two wins and a tie (a 3-3 stalemate in 12 innings in Game 2). 
"I went to the plate just trying to produce my kind of swing," Yoshida was quoted as saying by Kyodo News. "It was emotional. Each and every one of us has been grinding, trying to win every time out, so to see them all rewarded for their efforts makes me really happy."
Yoshida's dramatic shot into the upper deck at Kyocera Dome followed a complete meltdown by Yakult closer Scott McGough.
With Yakult leading 4-3 thanks to veteran Norichika Aoki driving in the go-ahead run in the sixth, all McGough had to do was get three outs in the ninth.
But the closer, who had 38 saves in the regular season, started the ninth by walking pinch hitter Ryoichi Adachi.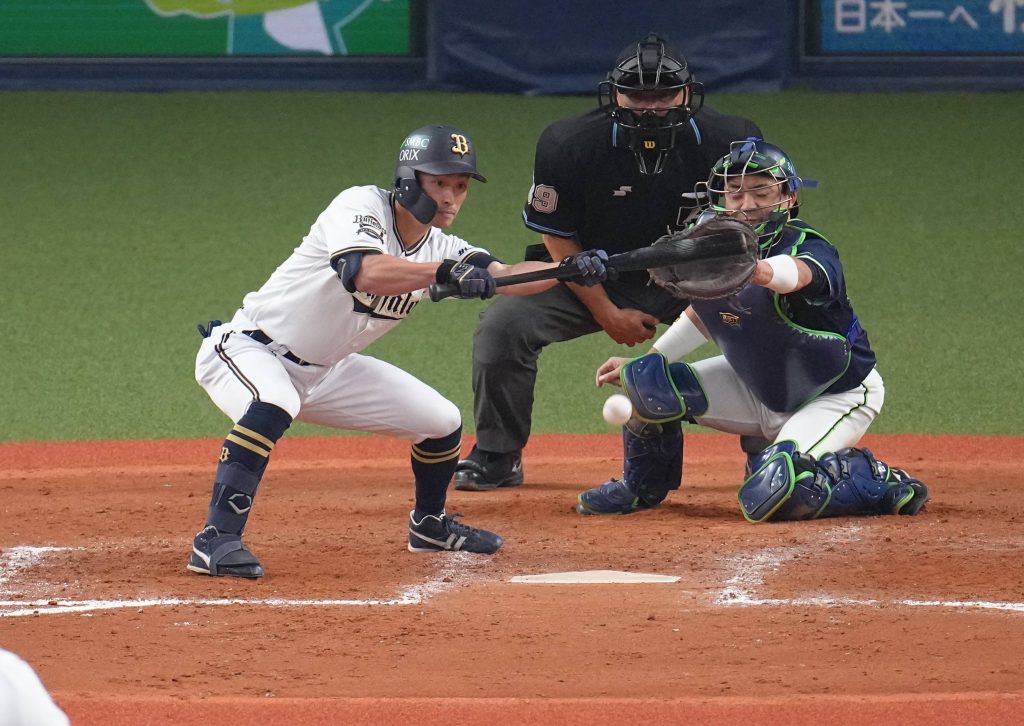 Shuhei Fukuda then laid down a sacrifice bunt moving Adachi to second. Masahiro Nishino followed with a sharp grounder to McGough, who bobbled the ball before throwing wildly to first.
The ball skipped past first baseman Jose Osuna and went all the way down the right field foul line, allowing Adachi to score from second.
That set the stage for Yoshida's second homer of the night that touched off wild celebrations at the home field of the Pacific League champions.
"What a game that was," Orix manager Satoshi Nakajima said. "I'm speechless, I can't remember what I said to Yoshida when he came back to the bench. It was a seesaw game and we need to tighten things up but for now, we'll take the win."
McGough took the loss. Orix reliever Jacob Waguespack earned the win after retiring the side in the ninth.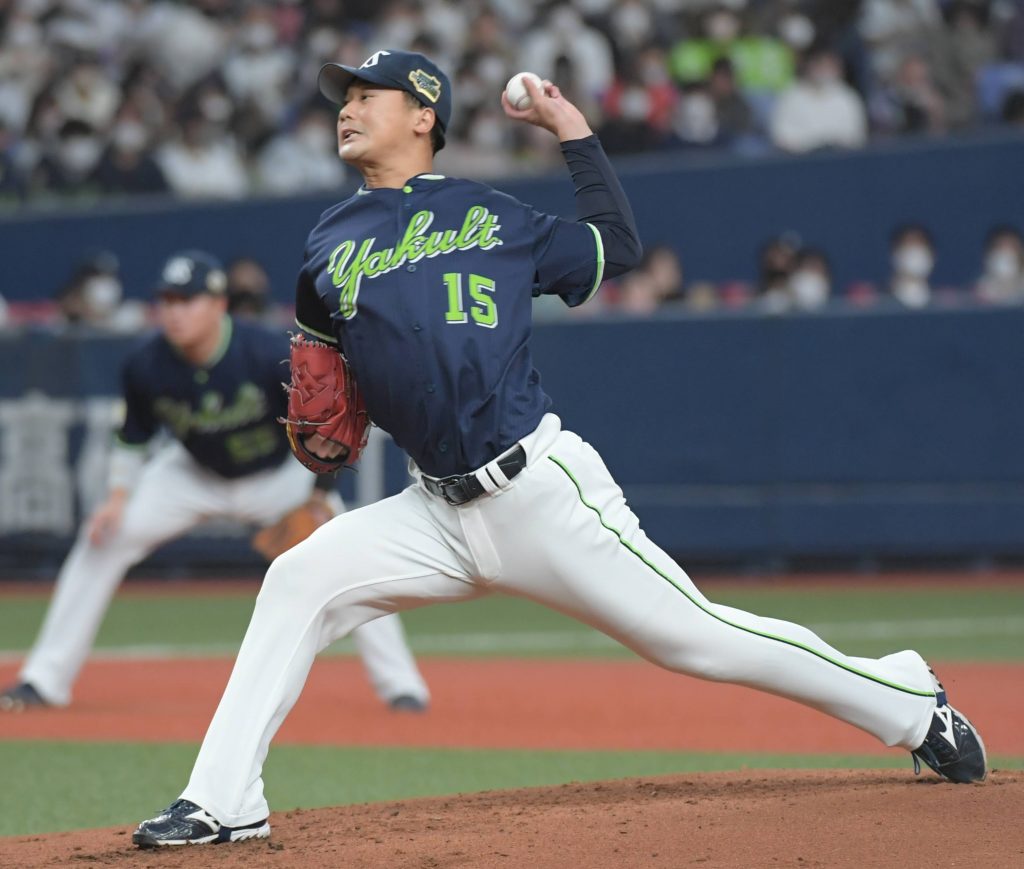 A Back-and-Forth Game
Yakult got a strong pitching performance from 23-year-old rookie left-hander Hikaru Yamashita, who gave up three runs on seven hits over five innings.
Yoshida, who hit 21 homers in the regular season, smacked his first round-tripper of the night with a solo shot in the fifth that gave Orix a 3-2 lead.
But the Swallows came right back and tied it in the top of the sixth on a bloop single to right by Hideki Nagaoka that scored Yuhei Nakamura from second.
The 40-year-old Aoki then collected his third hit of the game, a double down the right field line that scored Nagaoka to make it 4-3.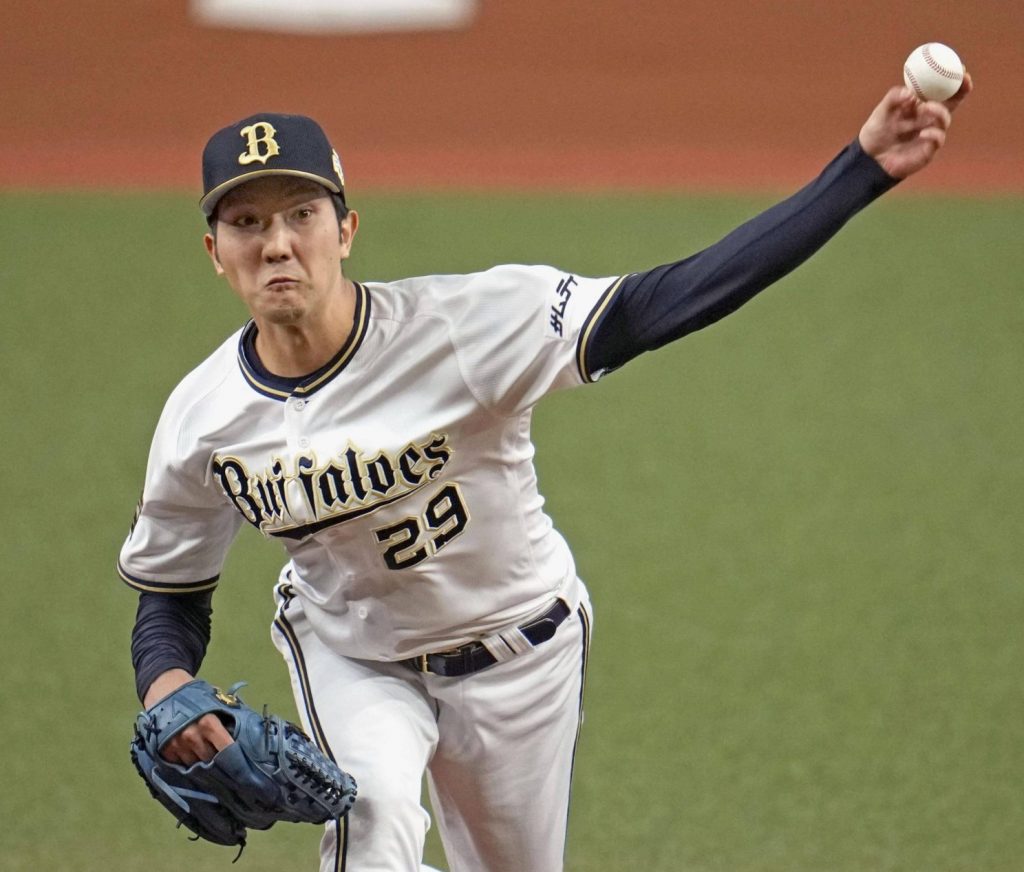 Swallows Take Early Lead
After being shut out 1-0 in the previous game, the Swallows got on the board early.
Aoki singled to right with one out and Tetsuto Yamada drew a walk in the first inning.
Orix starter Daiki Tajima struck out Murakami but Osuna then hit a single to center, scoring Aoki and moving Yamada to second.
"It was a fastball and I got just enough of it," Osuna said. "After yesterday's bad result, it was important for us to get off to a good start and I was happy to contribute."
The next batter, Patrick Kivlehan, hit a line drive to right but Yutaro Sugimoto made a perfect throw to home, gunning down Yamada by inches at plate to end the inning.
Designated hitter Domingo Santana made it 2-0 with a towering solo home run in the second.
Orix had a chance to get those runs back in the bottom of the second. Ryo Ohta drew a two-out walk and Kotaro Kurebayashi doubled off the wall in left-center.
But with runners on second and third, Kenya Wakatsuki grounded out to short to end the inning.
Japan Series Schedule Info
If neither team has four wins after the completion of Game 7 on Sunday, an eighth game will be held on Monday at Jingu Stadium with no extra-innings limit.
In the 1986 Japan Series, the Seibu Lions and Hiroshima Carp were forced to play a Game 8 after the series opener ended in a 2-2 tie. Seibu won Game 8 to capture the title.
RELATED:
Author: Jim Armstrong
The author is a longtime journalist who has covered sports in Japan for more than 25 years. You can find his articles here.