Mitakeumi Ousts Ozeki Shodai to Stay Tied For the Lead at New Year Tourney
The sekiwake bounced back from the previous day's loss to set up a showdown with grand champion Terunofuji.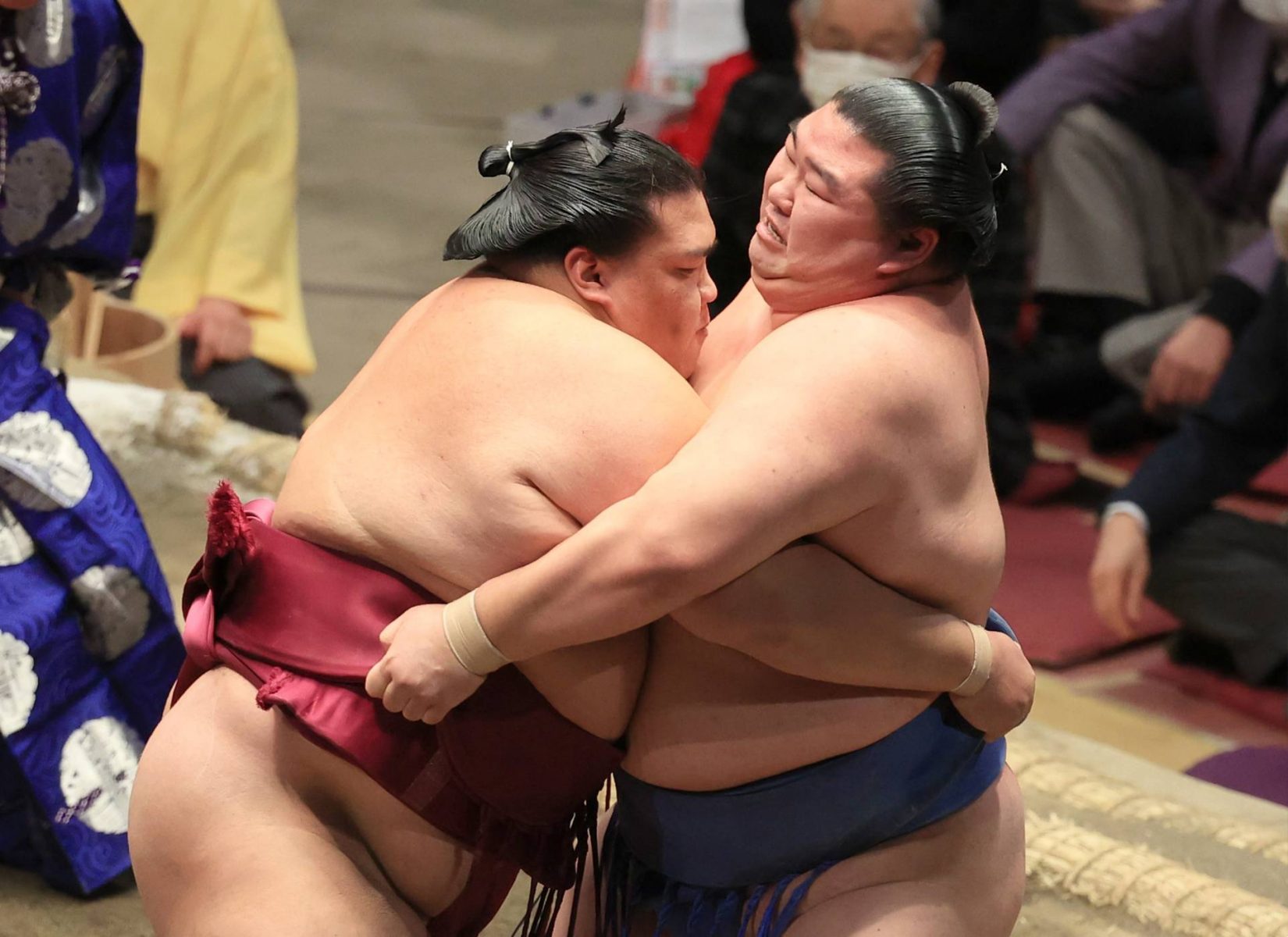 Sekiwake Mitakeumi outlasted struggling ozeki Shodai on Wednesday, January 19 to remain tied for the lead with Terunofuji heading into the final four days of the New Year Grand Sumo Tournament.
In the day's penultimate bout at Ryogoku Kokugikan, Mitakeumi got both arms around his opponent and shoved him out to improve to 10-1.
Mitakeumi, who is chasing his third career title, bounced back from his sole loss of the 15-day basho to Hokutofuji the previous day.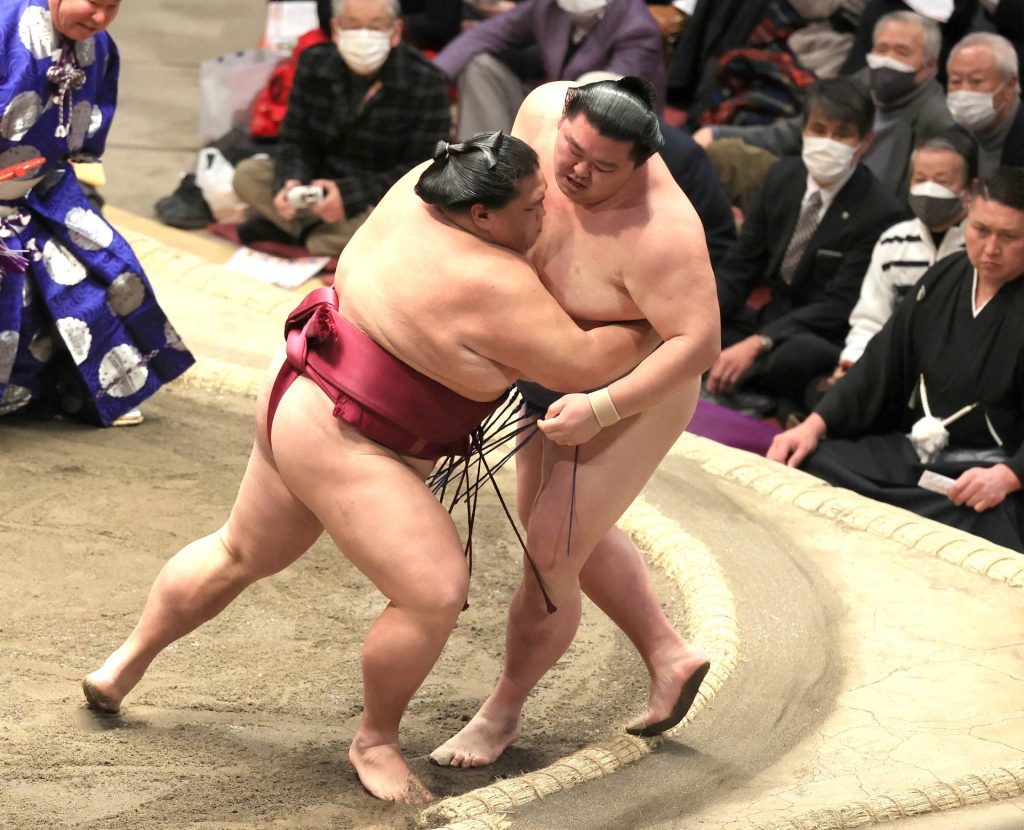 "Yesterday was a bitter loss so I was determined to come back today with a win," Mitakeumi said. "It's always a challenge to go up against an ozeki wrestler but I was able to establish my sumo and stay aggressive. It felt great to get the win."
Shodai put up a decent fight but continues to struggled and dropped to an unflattering 4-7, meaning he needs to win all his remains bouts to salvage a winning record. 
In the day's final bout, lone grand champion Terunofuji had his hands full with determined No. 5 maegashira Chiyoshoma.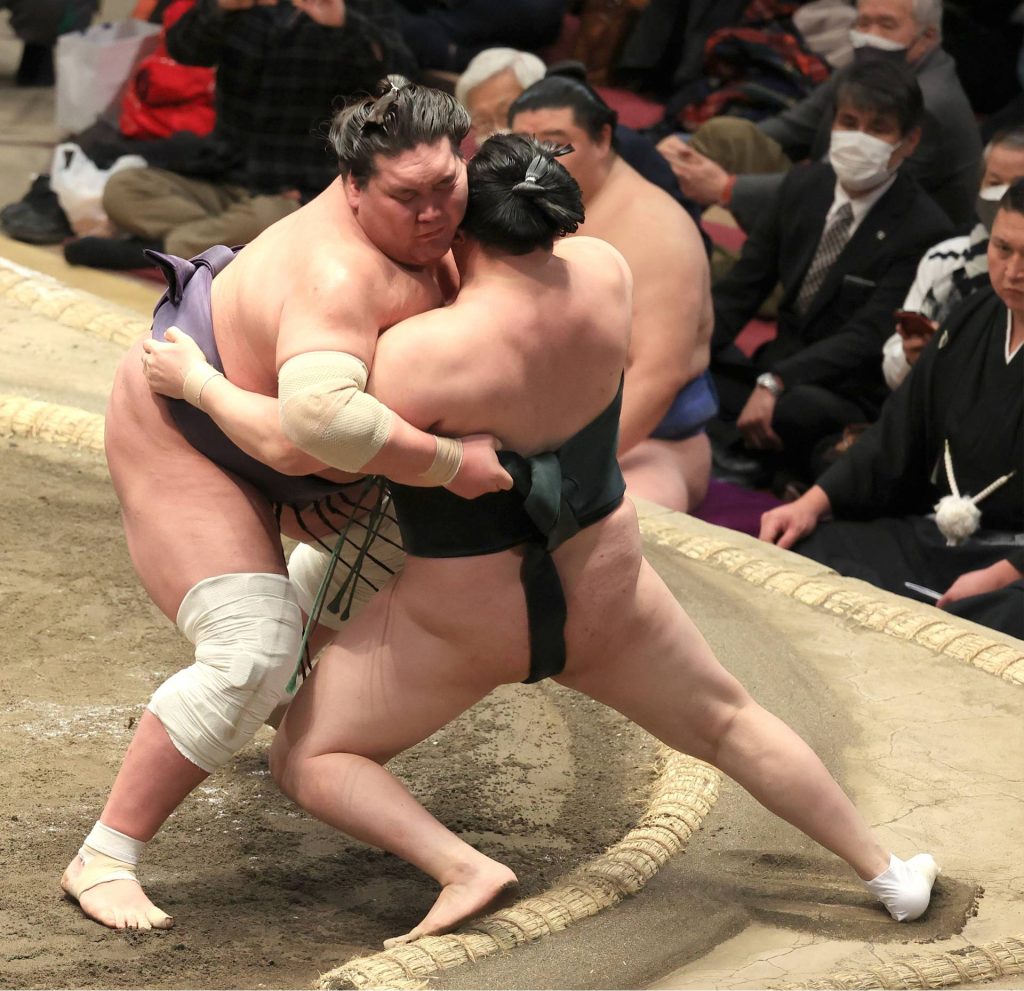 Unheralded Chiyoshoma had Terunofuji on the ropes at one point but the yokozuna got his preferred left-hand grip of the belt of his fellow Mongolian before shoving him out to improve to 10-1.
Heading into the home stretch, rank-and-filer Abi is the only wrestler who appears to have a reasonable shot at challenging for the title.
No. 6 maegashira Abi stayed one win back of the lead when he swatted down Mongolian Ichinojo at the edge to improve to 9-2. Second-ranked Ichinojo dropped to 5-6.
Abi went 12-3 in the previous tournament and is showing no sign of slowing down. He was pushed back by the 206-kilogram Ichinojo but displayed agile footwork on the edge to turn the tables on the Minato stable wrestler.
Mongolian Hoshoryu, the nephew of former yokozuna Asashoryu, deployed a cheeky dodge to his side at the face-off before using an arm throw to dispatch Takanosho.
With a move that some sumo pursuits frown upon, No. 6 maegashira Hoshoryu improved to 7-4 and can wrap up a winning record on Day 12. Sekiwake Takanosho fell to 6-5.
Fifth-ranked maegashira Onosho overpowered komusubi Daieisho to pick up his seventh win against four losses. Daieisho has had a disappointing New Year Basho and dropped to a record of 3-8.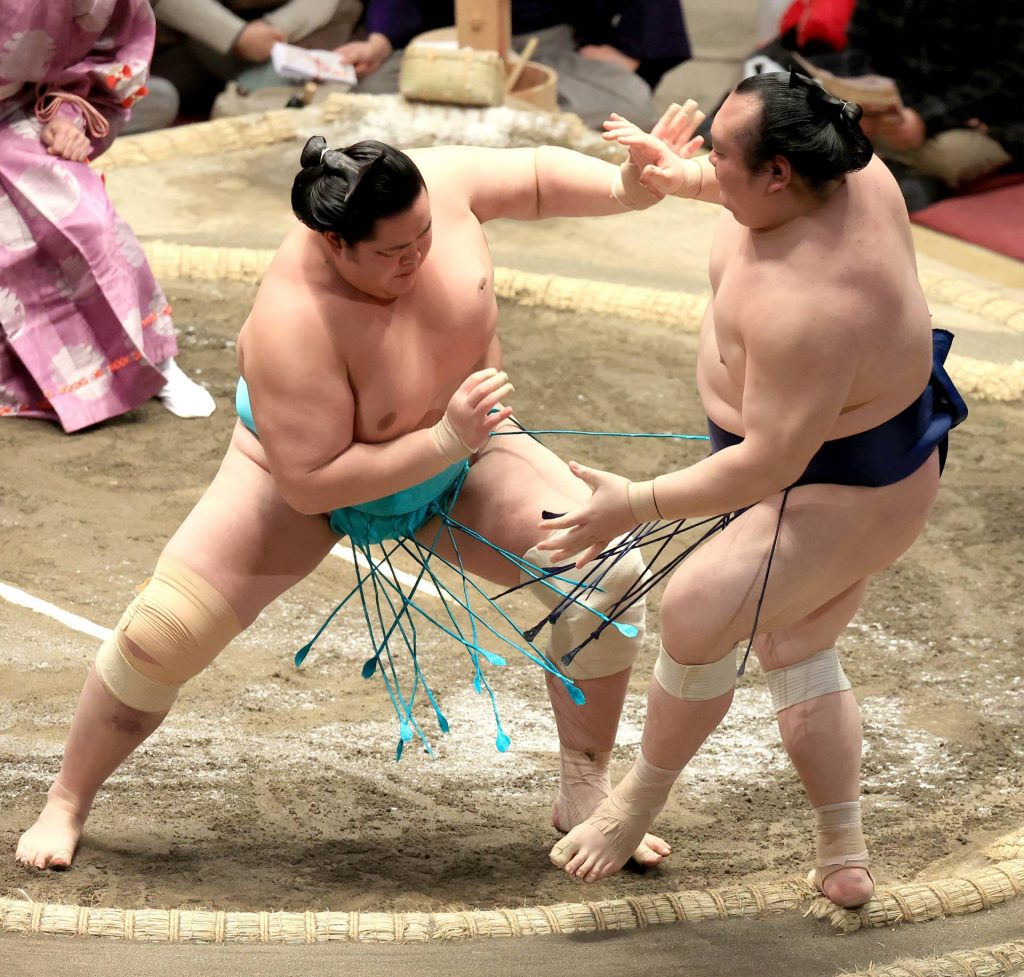 Further down the ranks, rising star Kotonowaka wrapped up a winning record when he shoved out veteran Takarafuji, a seventh-ranked maegashira, to give both wrestlers a record of 8-3.
The 24-year-old Kotonowaka, a No. 14 maegashira, is the son of former sekiwake Kotonowaka and the grandson of the 53rd yokozuna Kotozakura.
"I was able to fight well today," Kotonowaka said. "I was patient and just tried to be as aggressive as possible. I just hope to fight my own brand of sumo for the remainder of the tournament."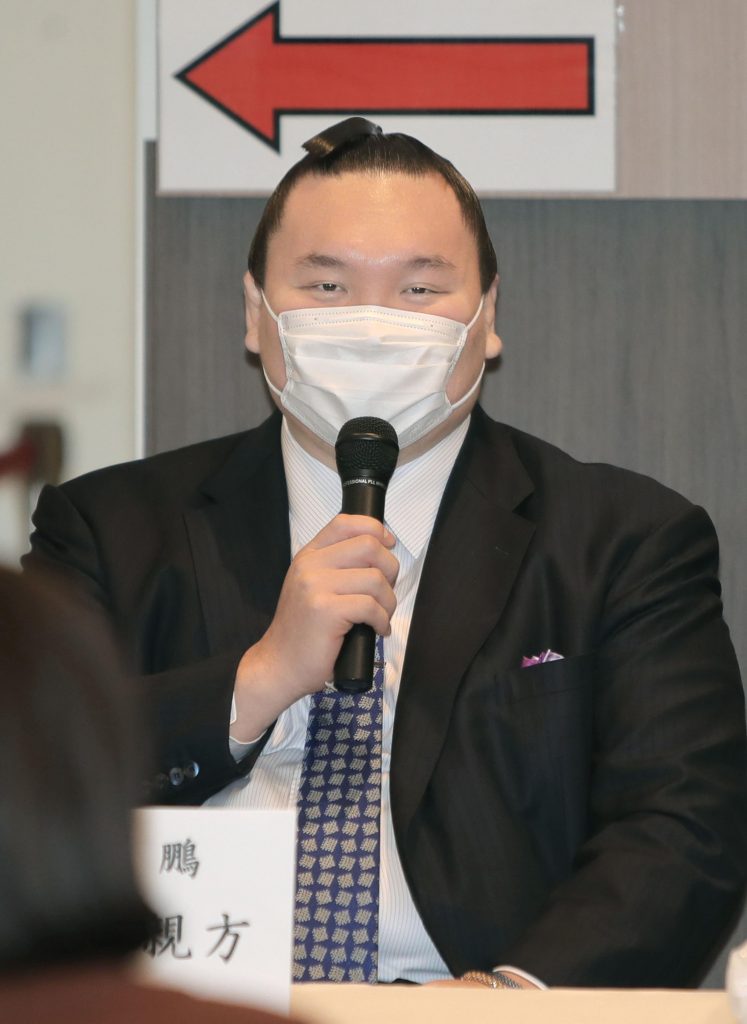 Welcome Back
Legendary yokozuna Hakuho was in the NHK broadcast booth on Wednesday offering his insight into the day's bouts and the current state of sumo.
Hakuho retired in September of last year with a record 45 makuuchi division championships.
He has remained in his Miyagino stable as a coach and there have been reports that he intends to open a stable of his own in the future.
He has been seen at this tournament and the Kyushu Basho in November wearing the Japan Sumo Association's blue security uniform, as it is a sumo custom for future stable masters to start out as a tournament security guard.
Three Stars
First Star: Mitakeumi. Going into the home stretch every win by a co-leader is a big one and Mitakeumi's decision over an ozeki after a loss the previous day was huge.
Second Star: Terunofuji. The lone grand champion was pushed to the brink by the determined Chiyoshoma but prevailed with a display of brute force that few in sumo can match.
Third Star: Abi. By keeping pace with the leaders, No. 6 maegashira Abi ensured that the final four days of the tournament will be filled with plenty of drama.


Author: Jim Armstrong
The author is a longtime journalist who has covered sports in Japan for more than 25 years. You can find his articles here, on JAPAN Forward.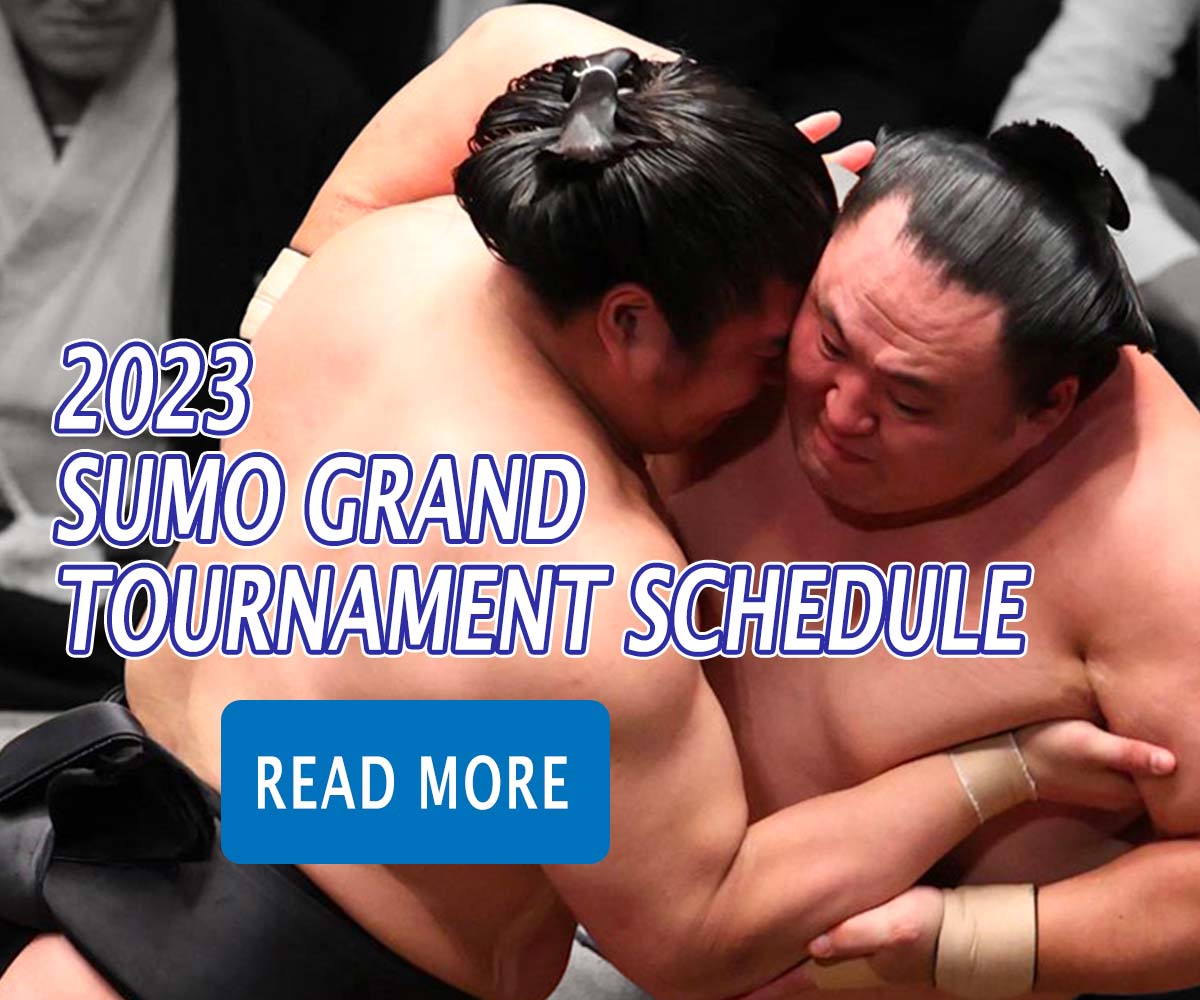 Subscribe to Our Newsletter