[NOTES on a SCORECARD] Ryosuke Kinoshita Produces a Respectable Showing in LIV Golf Opener
The two-time Japan Golf Tour winner earned $270,000 at the inaugural event in London.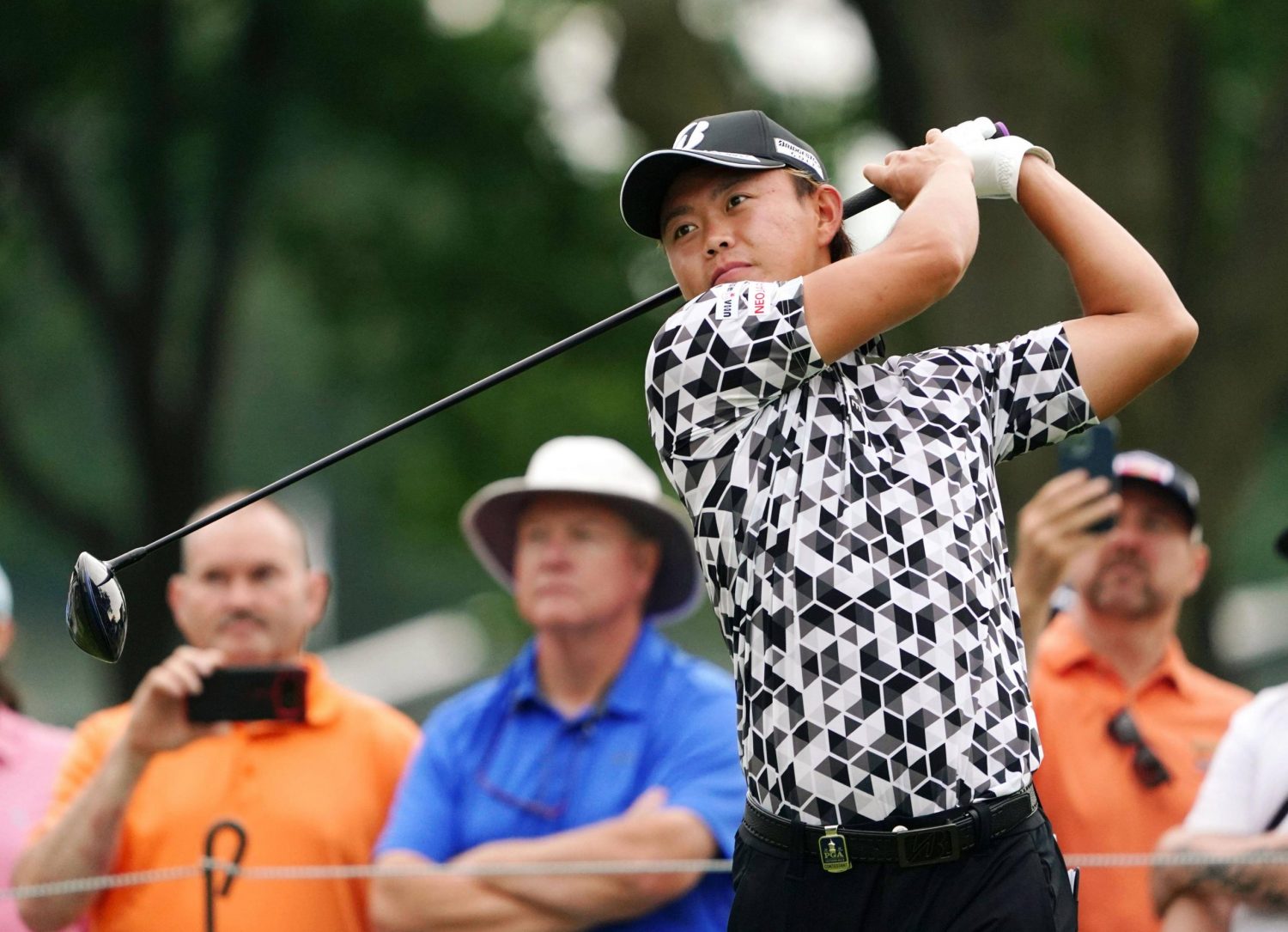 Ryosuke Kinoshita finished 14th in the inaugural LIV Golf tournament in London, which wrapped up on Saturday, June 11. South Africa's Charl Schwartzel won the event.
The new circuit, which is scheduled to hold eight events this season around the world, plays three-round tournaments featuring 48 players with no cuts and includes a team concept.
The 30-year-old Kinoshita, who is from Nara Prefecture, earned $270,000 USD or the equivalent of ¥36.4 million JPY, for his 2-over par finish at the Centurion Club. Kinoshita is a two-time winner on the Japan Golf Tour with both victories coming in 2021. He was one of three Japanese, along with Jinichiro Kozuma and Hideto Tanihara, to play in the opener of the tour that could revolutionize the sport.
The arrival of LIV Golf, backed by the Public Investment Fund of Saudi Arabia, and its immediate impact on the PGA Tour harkens back to the days of the NFL-AFL, NBA-ABA and NHL-WHA bidding wars, when the leagues would vie for the rights to top talent with huge contracts. Controversy has followed the launching LIV Golf due to Saudi Arabia's record on human rights.
The top names on the new tour include Phil Mickelson and Dustin Johnson. Mickelson was reportedly paid $200 million USD to join, while Johnson was believed to have signed on for $150 million USD. Those sums are separate from tournament prize money.
Schwartzel earned a staggering $4 million USD for his one-stroke win over compatriot Hennie Du Plessis. The winner's share was the largest in golf history.
Kinoshita finished three shots behind Johnson and eight shots in front of Mickelson in the final results.

NBA Player Watanabe Ties the Knot
Toronto Raptors forward Yuta Watanabe recently announced his marriage to former Fuji TV announcer Akiko Kuji.
The 27-year-old Watanabe just finished his fourth season in the NBA and is a restricted free agent.
Kuji, also 27, is from Oshu, Iwate Prefecture. She worked at Fuji from 2017 until departing in April of this year.
Congratulations to Yuta and Akiko.
Ohtani Reacts to Maddon's Ouster
The Los Angeles Angels fired manager Joe Maddon on June 7 after the team lost its 12th straight game on the way to a franchise record 14-game losing streak. Reigning American League MVP Shohei Ohtani, who has struggled this season like several other players on the team, bemoaned Maddon's departure.
"Obviously this is not all Joe's fault," Ohtani commented. "Players are, myself, in part to blame, because I was underperforming. I just want to say thank you to Joe, I appreciate everything he has done for me."
The Angels have much bigger issues to worry about when it comes to Ohtani. The superstar, who will turn 28 on July 5, will be a free agent after the 2023 season, and has said his first priority is winning. If he wants to do that, it appears he will have to change teams.
The Angels are already strapped with huge salary commitments to Mike Trout and Anthony Rendon for years to come. To keep Ohtani they will have to shell out a record amount between $45 million to $50 million a year. It may not be doable.
It is going to be very interesting to see what transpires with Ohtani in the next 18 months, but it sure looks like he will be finding a new home.
Mikolas Loses No-Hit Bid in Ninth
A tough break for former Yomiuri Giants pitcher Miles Mikolas, who now plays for the St. Louis Cardinals, on June 14. Mikolas was one strike away from a no-hitter against the Pittsburgh Pirates when rookie Cal Mitchell doubled over the head of center fielder Harrison Bader.
Mikolas struck out six batters, walked one, and threw 129 pitches in the 9-1 victory. Reliever Packy Naughton came on to get the final out for St. Louis. Mikolas is 5-4 with a 2.62 ERA this season for the Cardinals.
"I really can't be upset," Mikolas stated. "I guess you got to tip your hat to that guy over there.
The 33-year-old Mikolas spent three seasons (2015-17) with the Kyojin, where he posted an impressive 33-13 record with a 3.69 ERA.
Save Jingu Stadium Campaign
There is a campaign underway to try and save the current Jingu Stadium before it is demolished and replaced with a new edifice.
Rochelle Kopp, an international management consultant who is a Yale graduate, has posted a petition on change.org to stop the renewal set to take place next to the new National Stadium. She has also held press conferences at the Tokyo Metropolitan Government offices to halt the renewal project.
Jingu Stadium, which opened in 1926, is set to be rebuilt on the current site of the Chichibunomiya Rugby Stadium (which will also be torn down) as part of an overhaul that will include a pair of high-rise buildings. Jingu has a rich history and is one of just four stadiums (along with Koshien Stadium, Fenway Park and Wrigley Field) remaining that Babe Ruth played in.

Samurai Blue's Shortcomings Exposed in Loss to Tunisia
Japan's 3-0 loss to Tunisia in the Kirin Cup final on June 13 should temper expectations ahead of the World Cup in Qatar later this year. For the Samurai Blue, 23rd in the FIFA rankings, to get whipped at home by the likes of Tunisia (ranked 35th) is not a good sign.
Japan is in Group E for the World Cup along with Costa Rica and traditional powers Germany and Spain. Good luck with that.
We have seen this movie so many times over the years: Japan playing a bunch of home matches against primarily weak competition, then going to the World Cup and getting bounced in the first or second round. It never ceases to amaze how people buy into the hype though. It happens every four years.
National team captain Maya Yoshida didn't help matters last month when he talked about Japan "making the last eight" in Qatar. Good grief.
The reality is that the Samurai Blue have not been the same since the days of Hidetoshi Nakata. He was a leader and a visionary on the pitch and they have never been able to replace him.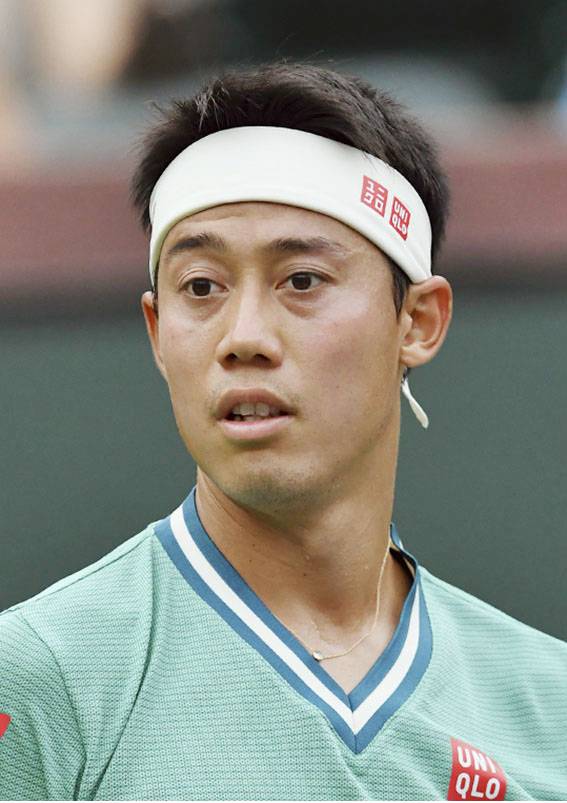 Nishikori Falls Out of Top 100
Kei Nishikori dropped out of the top 100 in the ATP rankings released on Monday, June 13. It was the first time in 12 years the Shimane native has been outside the top 100. The 32-year-old Nishikori is currently rehabbing from hip surgery he underwent in January.
Nishikori, who was ranked fourth in the world in 2015 behind Roger Federer, Rafael Nadal and Novak Djokovic, has struggled with injuries the past few years. The sand is going through the hourglass now and it is going to be very difficult for the always likable and accommodating Nishikori to climb back into contention with the current group of top players.
Opposition to Sapporo's 2030 Olympic Bid
A small group of protestors in Tokyo and Sapporo got together on June 12 in an effort to try and stir up opposition to the capital of Hokkaido getting the 2030 Winter Olympics. This will prove to be another exercise in futility.
If these people think they are going to stop Sapporo from hosting the games for a second time (after 1972), they are detached from reality. The truth is that the Olympics provide cities a chance to build new facilities for the future if they are willing to do it.
One of the mistakes of the recent Tokyo Games was not constructing a new state-of-the-art facility to replace the aging Yoyogi National Stadium. Living in the past is not the way forward. You can't just keep fixing up old things forever. It is not sustainable.

Tokyo lacks a venue like London's O2 Arena or New York's Madison Square Garden. This is why every time a big sporting event or concert comes to town they have to hold it at Saitama Super Arena.
Not exactly the most convenient place to access.
Sapporo desperately needs a new building to replace Makomanai Ice Arena, which was constructed in 1970 and hosted figure skating at the 1972 Games, on the outskirts of town. Makomanai is best known as the place where American Janet Lynn fell during her free skate in 1972 but got up with a smile on her face, endearing herself to Japanese fans. She claimed the bronze medal despite the fall.
By 2030 Makomanai will be 60 years old, which is way too old. I say build a new arena, locate it in the center of the city where people can access it easily, and put a statue of two-time Olympic champion Yuzuru Hanyu in front of it.


Author: Jack Gallagher
The author is a veteran sports journalist and one of the world's foremost figure skating experts. Find articles and podcasts by Jack on his author page, here, and find him on Twitter @sportsjapan.