Notes On The FIFA World Cup So Far And Predicting The Rest Of The Way
There's been plenty of excitement in Qatar so far, but how will the rest of the 2022 FIFA World Cup play out? Read on for one sports scribe's prognostications.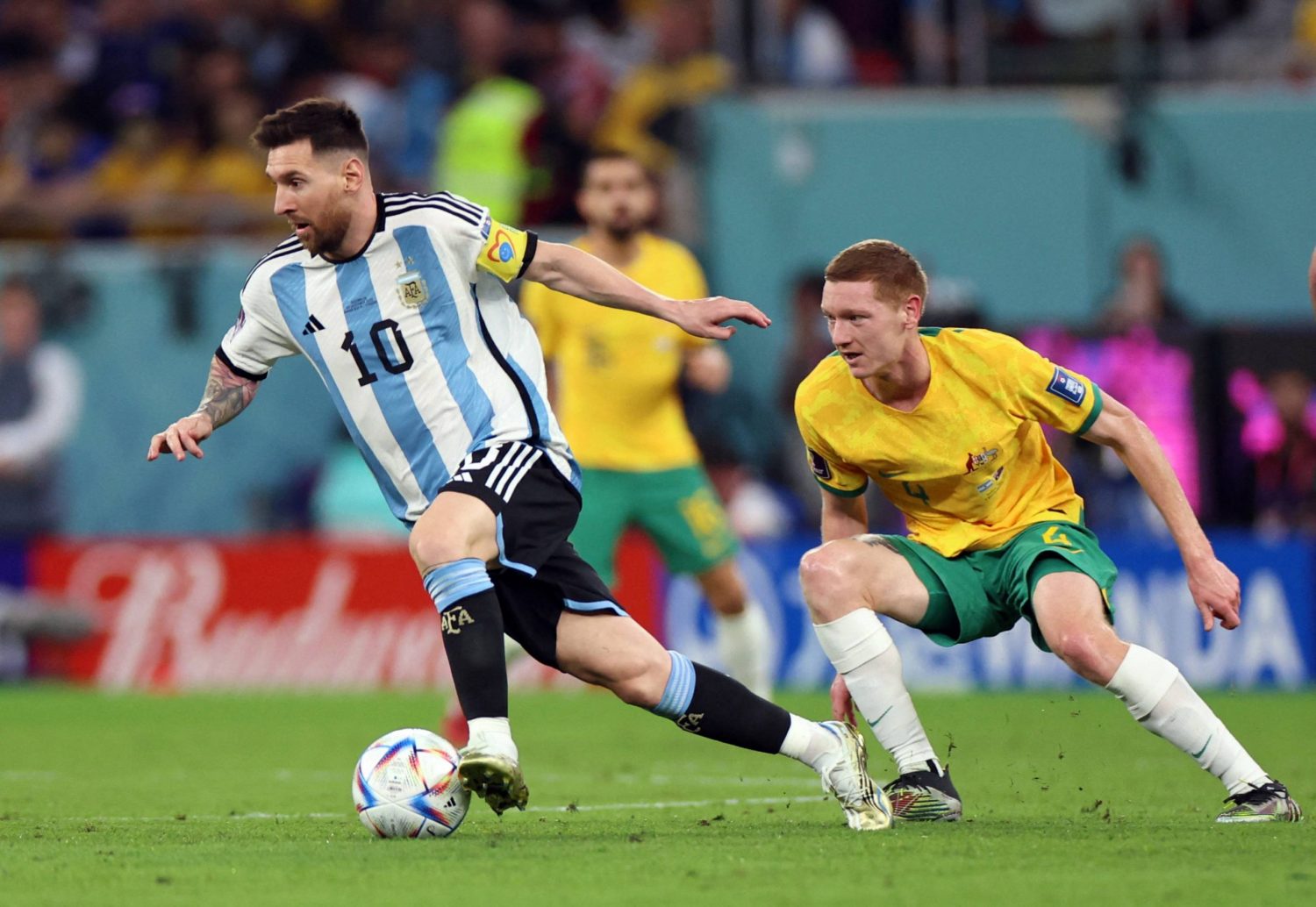 GLASGOW ― A FIFA World Cup full of surprises had been unfolding over the last two-and-a-half weeks in Qatar. The 48 group stage matches provided brilliant entertainment as unfancied teams progressed while a few huge football nations were humbled and on the first flight home.
In the round of 16, outcomes unfurled differently as the teams considered favorites all moved on to the quarterfinals. Eight elite teams remain: Argentina, Brazil, Croatia, England, France, Morocco, the Netherlands and Portugal.
Predicting how these fixtures, and indeed the hypothetical matchups they will produce, will shake out is not an easy task.
Recapping Qatar 2022 So Far
The timing of this FIFA World Cup meant it wasn't ideal for squads made up of players from the European leagues. One theory was that while some would cope, others would fall at the first hurdle. As it turned out Germany, Belgium, Denmark and Uruguay were the nations who exited early despite having high expectations.
The result of this was a broader representation of global soccer at the last 16 stage. Four years ago, the last 16 was basically a competition between Europe and South America. Japan and Mexico were the only nations involved that were not from those continents.
This year, while 10 teams from Europe and South America advanced, they were joined by the United States from North/Central America, and Senegal and Morocco from Africa. And, for the first time ever three nations from the Asian Football Confederation made it to a World Cup last 16. Well done to Japan, Australia and South Korea.
With the exception of Morocco, the last 16 would be as far as the surprise teams would go. Spain will regard its last 16 exit as an abject failure. The quarterfinal lineup is set. It is the powerful soccer nations of Europe and South America plus only the fourth ever African team to reach this stage that remain.
Some Words on Japan from an International Observer
Watching from Scotland, I was impressed by Japan's campaign in Qatar. It was so close to breaking the ceiling of never having gone beyond the last 16 at a World Cup.
The current Japan team possesses a great work ethic. And the players, most of whom ply their trade in European leagues, have no inferiority complex about going toe-to-toe with the best teams on the planet.
Coming from behind to defeat Germany and Spain underlined the Samurai Blue's never-say-die attitude. Which is supplemented by the tactical nous of manager Hajime Moriyasu. The two group stage victories over the former World Cup winners, on November 23 and December 1, can very much be attributed to the timing of Moriyasu's substitutions and tactical tweaks.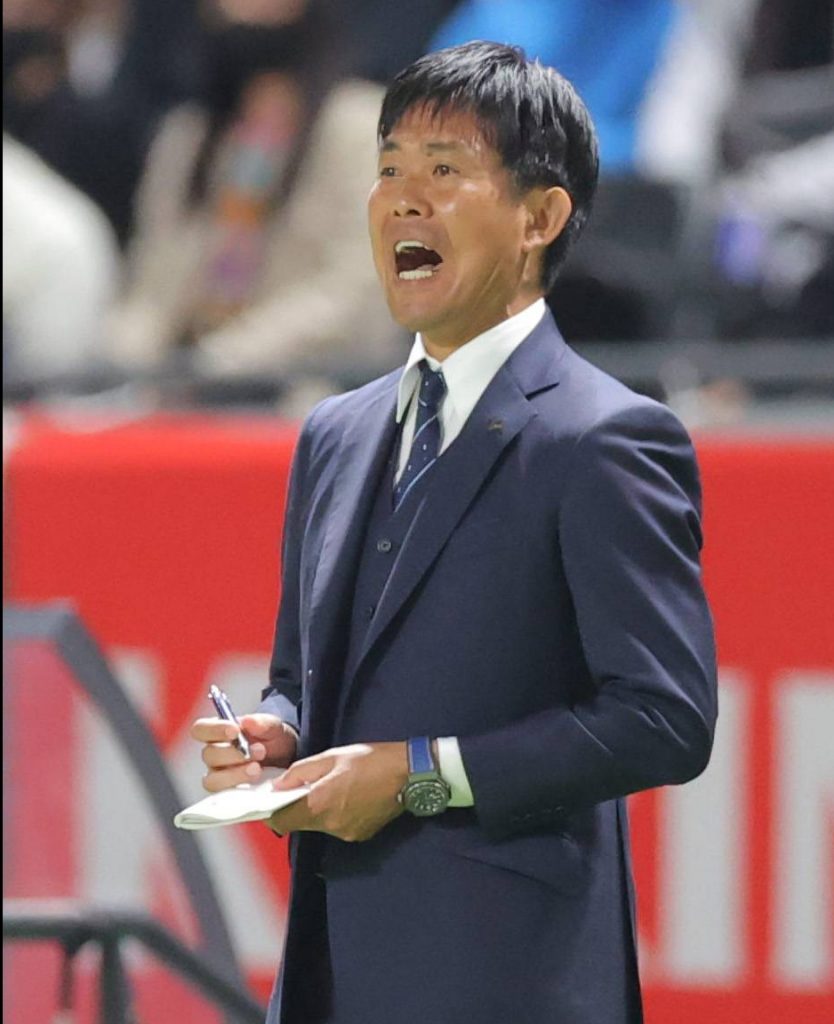 Coming up short in a penalty shootout against Croatia is a heart-breaking way to exit. These scenarios don't come along too often and previous experience helps. Croatia progressed through two penalty competitions at the last World Cup.
Moriyasu and his squad will be better for the experience in Qatar. Hopefully the manager will remain in place as the cycle toward the 2026 World Cup begins now.
Quarterfinal Predictions
Croatia vs Brazil - Education City Stadium (December 10, 12 AM JST)
Can Croatia shake the extra 30 minutes of game time out of its legs before taking on the might of Brazil? And can Brazil beat a top European team in a World Cup knockout game for the first time since 2002?
Brazil put on a devastating first-half showing against South Korea, taking a 4-0 lead which allowed it to take its foot off the gas after the break. That could help it in this game. We know Croatia will start with a 4-3-3 formation while Brazil will go 4-2-3-1.
As good as Croatia is, especially in midfield, it will have its hands full with Brazil's attacking stars. Vinicius Jr, Neymar Jr and Raphinha are working well as a unit behind central striker Richarlison. With holding midfielders Casemiro and Lucas Paqueta also capable of breaks into the danger area, Brazil just has too much attacking threat all over the field.
Brazil 3, Croatia 1
Netherlands vs Argentina - Lusail Iconic Stadium (December 10, 4 AM JST)
This is a genuine 50/50 matchup. The Netherlands and its coach, tactical genius Louis van Gaal, have more than one way to win a game. Either possession-based play or surrendering the ball and counterattacking.
We know it will play 3-4-1-2 with wing-backs Denzel Dumfries and Daley Blind vital. Forwards Cody Gakpo and Memphis Depay look to be forming a productive partnership with Memphis' minutes being increased throughout the tournament.
Argentina has generally played with a back four, but on two occasions in-game injuries forced it to move to a back three. That makes me wonder if Argentina will begin this encounter with three at the back to mirror the Dutch.
Talisman Lionel Messi is playing well and is getting used to having Julian Alvarez alongside him. Argentina will hope Angel Di Maria is fit to play after injury forced him to miss the last 16 match against Australia.
This will be close, but I like the South Americans' swagger here.
Argentina 2, Netherlands 1
Morocco vs Portugal - Al Thumama Stadium (December 11, 12 AM JST)
I have enjoyed Morocco's dogged defending and commitment during this World Cup. Morocco did so well to overcome Spain, but I think its run ends at the hands of Portugal.
The Portuguese were sensational against Switzerland in the last 16 and looks like they have uncovered a fluid attacking system, one which will be hard to contain.
Portugal 3, Morocco 0
England vs France - Al Bayt Stadium (December 11, 4 AM JST)
Two teams full of confidence. Defending champion France has dealt with a mountain of injuries before and during this tournament and is still many pundits' favorite to lift the trophy. It hasn't been able to keep a clean sheet yet in Qatar, but its forward players are so potent it hasn't mattered so far.
England has had some good and some average moments during this World Cup. A 0-0 draw against USA was met with scorn by its supporters and media. But England now looks like it has comfortably played its way into the tournament.
There are going to be goals in this one. French forward Kylian Mbappe is in spectacular form and currently leads the way in the Golden Boot standings (five goals).
It will be interesting to see if England alters its shape to deal with him. Mbappe is the X-factor.
France 3, England 2
Hypothetical Semifinal Predictions
Let's hope the crystal ball was working reasonably well...
Argentina vs Brazil - Lusail Iconic Stadium
One of the best rivalries in world soccer. The South American powerhouses despise the thought of losing to their neighbors. Expect a bad-tempered kicking match with all eyes on the referee. Once the fouling subsides, Argentina will prevail and take its place in the final.
France vs Portugal - Al Bayt Stadium
A very difficult prediction to make. I'll go with France to win a high-scoring affair.
Hypothetical World Cup Final Prediction
Again, very much relying on the crystal ball for this...
Argentina vs France - Lusail Iconic Stadium
Full disclosure ― I picked Argentina to lift the trophy before a ball was kicked so sticking with it here. Argentina to lift the trophy for the third time in its history.
Please regard these predictions as a bit of fun. I hope to be correct but with the number of surprises this World Cup has produced nothing should shock us at this stage. Feel free to share your predictions and path to the trophy in the comments section. Enjoy the rest of the tournament!


Author: Colin Morrison
Morrison is a freelance sportswriter. Writing since 2016, his byline appears on boxing website NYFights.com and multi-sports platform Spitballingpod.com. His main areas of interest are boxing, soccer, golf and rugby union. Find his stories on SportsLook here. Morrison is from Scotland and can be found on Twitter @Morrie1981.

Subscribe to Our Newsletter