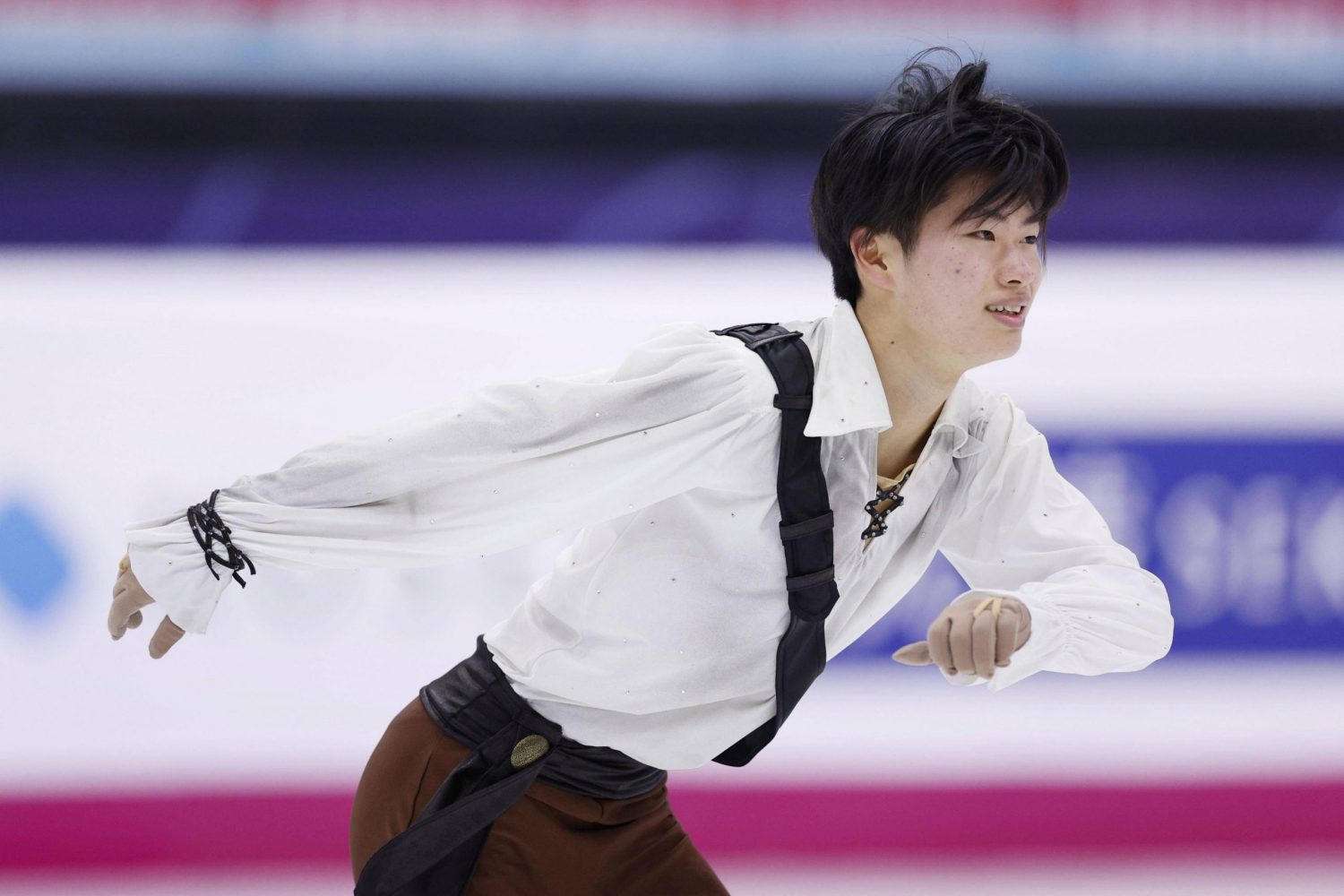 Two weeks after winning the Japan Junior Championships, Nozomu Yoshioka added another medal to his trophy case by capturing the bronze at the Junior Grand Prix Final in Turin, Italy, on Saturday, December 10.
The 19-year-old moved up from fourth place after the short program with a solid free skate at Palavela Arena to make the podium.
Italy's Nikolaj Memola won the gold with a total score of 230.50 points, while Lucas Broussard of the United States took the silver at 220.43. Yoshioka's score in third place was 208.01.
Shunsuke Nakamura, who was third after the short program, fell twice in his free skate and finished fourth on 198.64. Robert Yampolsky (198.02) of the US came in fifth, with Takeru Kataise (182.49) coming in sixth.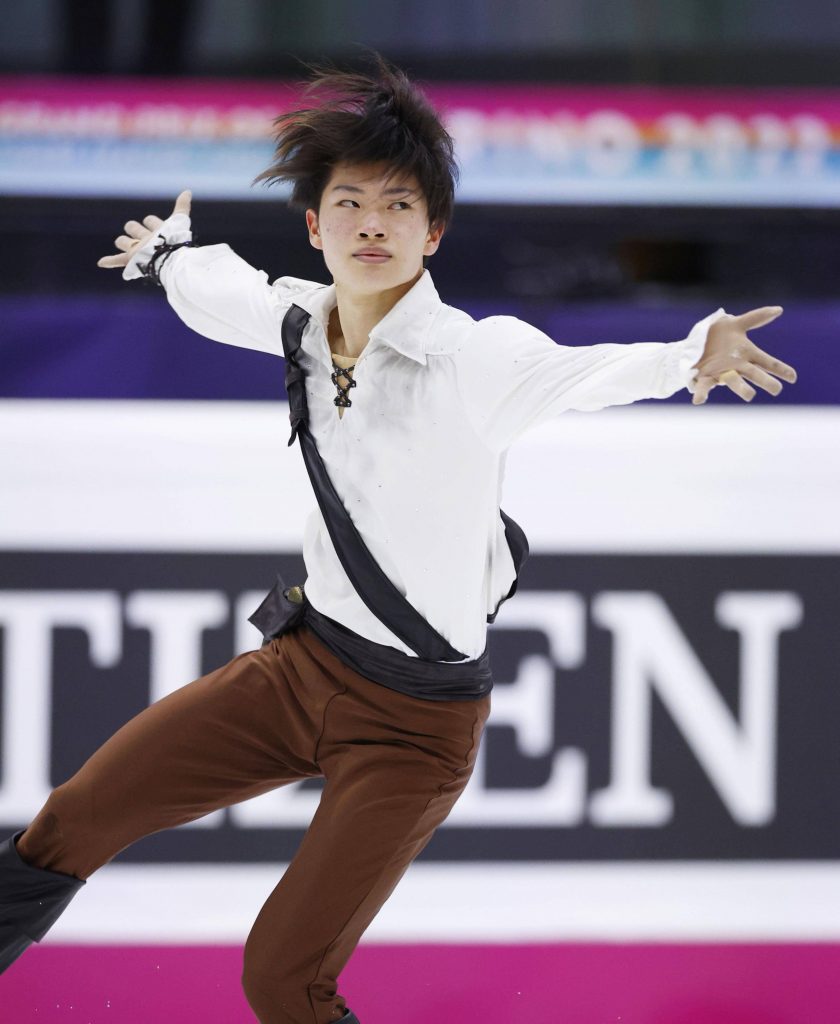 Yoshioka Showcases Jumping Ability
Yoshioka skated to "Pirates of the Caribbean" and opened with a nice quadruple toe loop/triple toe loop combination jump, then went on to land six clean triples. His jumping ability carried him to the podium, as he received just a level two on one of his spins.
"In the short program I wasn't able to perform well and today in the free skate I made one major mistake," Yoshioka stated. "However, I kept the other mistakes to a minimum. I barely made it to third place, but I am very happy."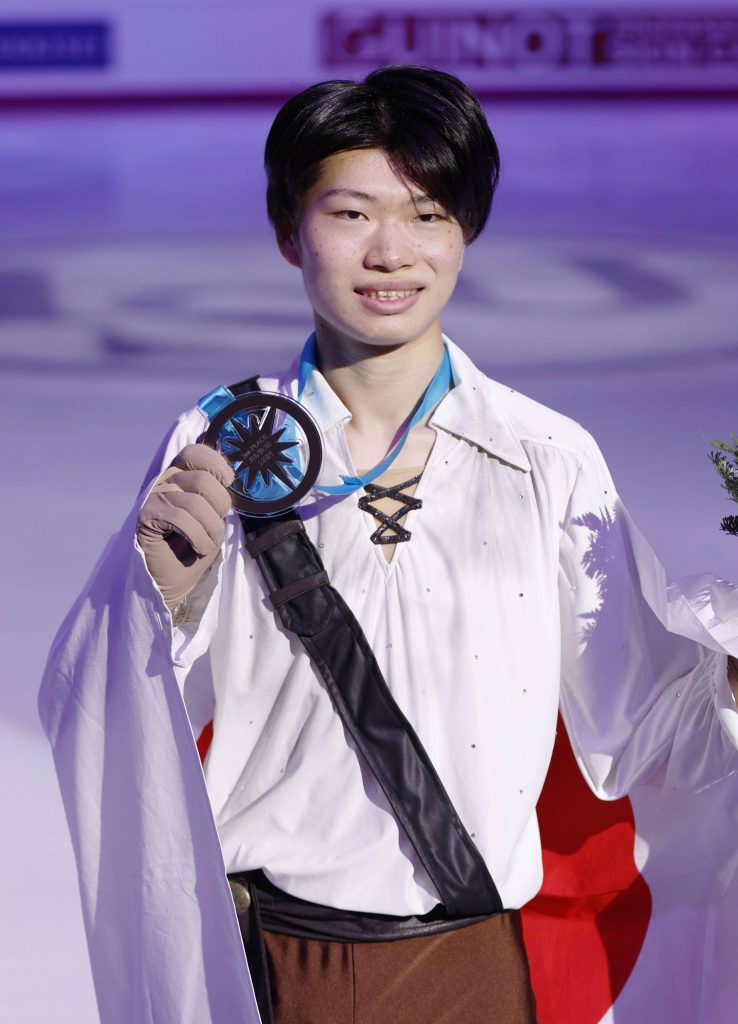 Yoshioka was grateful for the opportunity to see his older counterparts compete in person.
"Being able to see the performances of the senior men up close was a great stimulus," Yoshioka noted.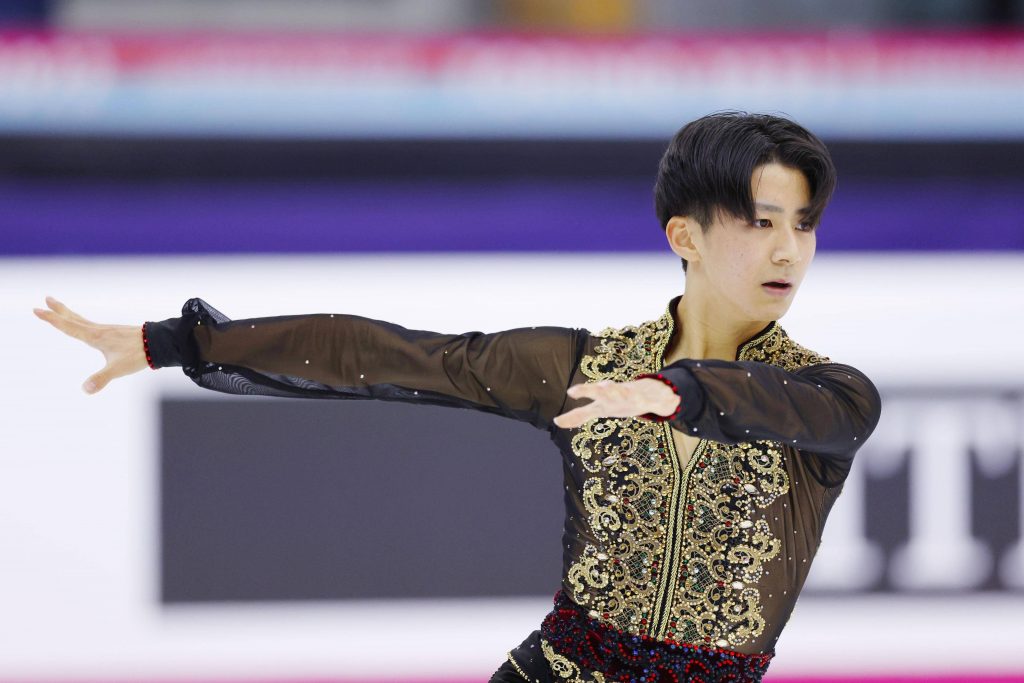 Nakamura Grateful for Junior Grand Prix Final Experience
The 17-year-old Nakamura fell on his opening quad toe loop to "Sheik," went down again on a triple axel midway through his program and under-rotated his final jump (a triple loop). It was clearly not his day.
Despite the disappointing performance, Nakamura appreciated his experience in Italy.
"I'm glad that I was able to skate to the end without giving up, and that I was able to experience the unique atmosphere of a big international competition," Nakamura commented.

He added, "I will do my best at the Japan Championships."
The nationals will be held December 21-25 in Kadoma, Osaka Prefecture.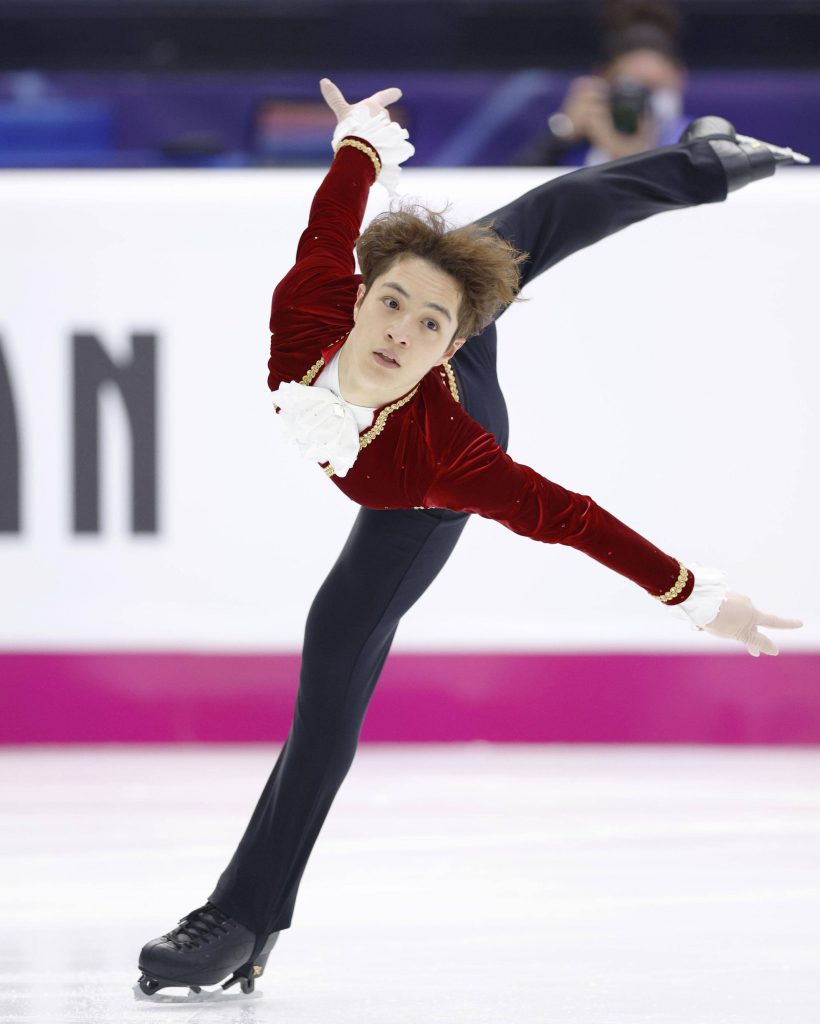 Kataise Frustrated with Performance
Kataise skated to "Rondo Capriccioso" and also had jump issues. After starting out with a solid triple axel, then landing a triple axel/triple toe loop combo, he singled a planned triple flip and botched his planned triple loop.
The mistakes were unfortunate for the 18-year-old Kataise, who did hit six clean triples in his program. He is hoping to learn from his experience at this competition.
"This is my last Grand Prix Final as a junior, so I'm full of frustration," Kataise remarked. "I want to take this frustration as a good opportunity to reexamine myself and aim higher."
Juniors Murakami, Moriguchi Just Miss Out on Medal in Pairs
Japan's Haruna Murakami and Sumitada Moriguchi, who were fifth after the short program, finished fourth in the junior pairs event. The duo narrowly missed making the podium after coming in third in the free skate.
Australia's Anastasia Golubeva and Hektor Giotopoulos Moore won with 181.37, with Sophia Baram and Daniel Tioumentsev of the US coming in second at 176.78.
Cayla Smith and Andy Deng of the US were third with 150.51, just holding off Murakami and Moriguchi, who tallied 149.03.
"I was able to enjoy skating with a sense of gratitude," Murakami said.

She added, "I will do my best to make good use of this experience from now on."
RELATED:

Author: Jack Gallagher
The author is a veteran sports journalist and one of the world's foremost figure skating experts. Find articles and podcasts by Jack on his author page, here, and find him on Twitter @sportsjapan.