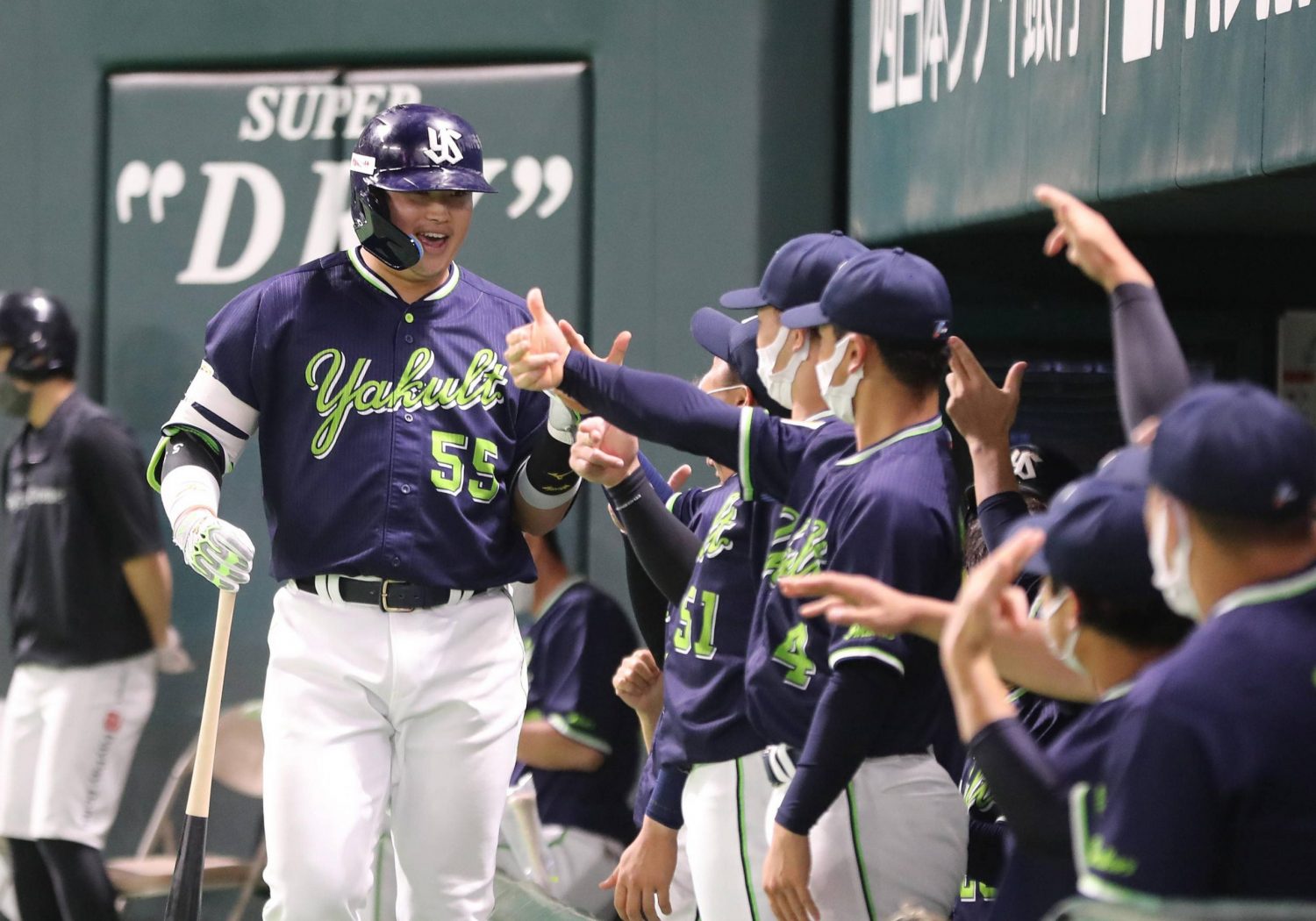 The three-week interleague interval in Nippon Professional Baseball came to end on Sunday, June 12. Following is a look at how each team fared. Teams ranked in order of the position in which they finished. (Record and winning percentage in parentheses).
1. Tokyo Yakult Swallows (14-4, .778). Grade: A+
The defending Japan Series champions just added to their reputation as the best team in NPB with a superb performance in interleague play.
They started with a one-game lead over Yomiuri and were seven games ahead of the Giants when they finished on Sunday, June 12.
They went 9-1 after losing to the Chiba Lotte Marines on June 1, including a three-game sweep over the powerhouse Fukuoka SoftBank Hawks between June 10-12. Munetaka Murakami hit his Central League-leading 18th and 19th homers in a 7-4 win over the Hawks on Saturday, June 11. His 19th in the sixth inning was his third grand slam of the season.
2. Hanshin Tigers (12-6, .667). Grade: A+
After a dismal start, the Tigers were in last place barely hanging on when interleague play started.
But the surprising Tigers went on a five-game winning streak from June 1. Then after taking one game of a three-game set with the Hawks, the Tigers finished strong with a three-game sweep of the defending Pacific League champion Orix Buffaloes in the so-called Osaka Derby at Osaka Dome from June 10-12.
Powered by red-hot hitters like Koji Chikamoto and Teruaki Sato, the Tigers moved up to fourth place in the CL standings when interleague ended, ahead of the Yokohama DeNA BayStars and the Chunichi Dragons.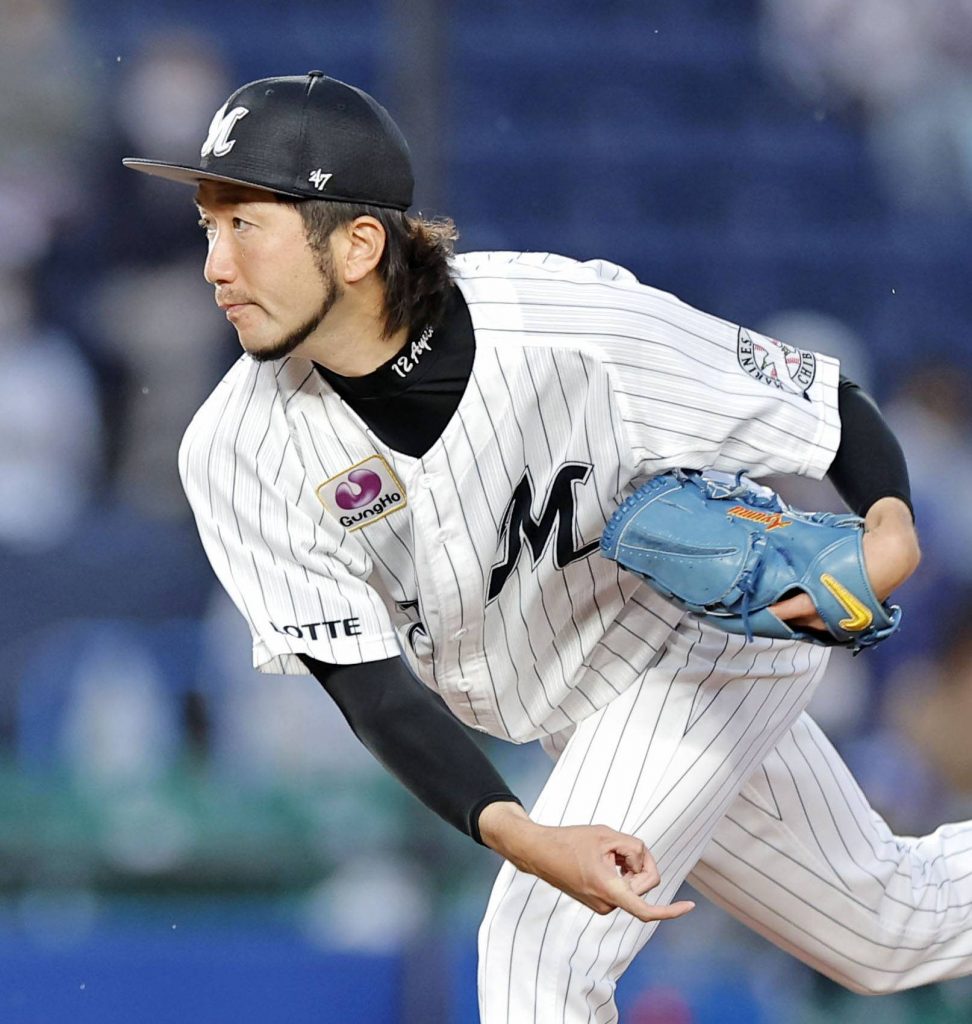 3. Chiba Lotte Marines (10-8, .566). Grade: A
The Marines won six of their last seven against CL teams to put together a fine interleague campaign and it wasn't due to Roki Sasaki, who threw a perfect game in April.
Sasaki took the mound in three interleague games, losing one against the Yomiuri Giants and getting a no-decision in two other games.
Rather it was the likes of veteran Ayumu Ishikawa (2-1 in three interleague starts) and former MLB pitcher Enny Romero (2-0) who carried the load in interleague games. Naoya Masuda has been lights out with 14 saves this season including six in interleague contests.
At the plate, infielder Brandon Laird caught fire with five homers and 17 RBIs against the CL teams.
4. Fukuoka SoftBank Hawks (9-9, .500). Grade: A-
Around the midway point it looked like the Hawks were going to be the interleague champions. They moved into first place in both the interleague and the PL standings.
But they were swept by the Swallows in their last interleague series and that was the difference between a good result and a very good result.
Kenta Imamiya (.343) and Yuki Yanagita (32 RBIs) have been leading the way at the plate. Nao Higashihama (2-0 in interleague and Colin Rea (2-1) have been the two pillars of the starting rotation. Koya Fujii has been rock solid in middle relief with three holds and a save in interleague games.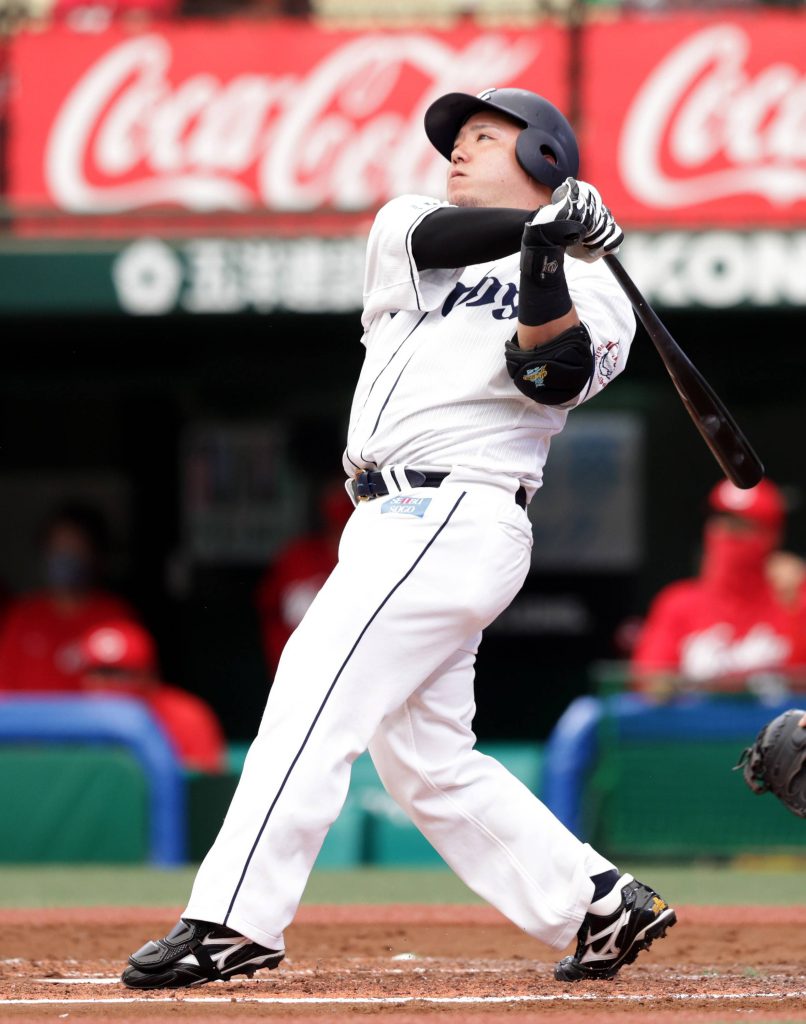 5. Seibu Lions (9-9, .500). Grade: A-
Any conversation about the Seibu Lions success this year has to start with Hotaka Yamakawa. The 31-year-old slugger has a league-leading 20 homers and is second overall in RBIs with 42. Former major leaguer Brian O'Grady has been a nice pickup for the Lions. In his first season in NPB, O'Grady is batting .262 with eight homers and 30 RBIs.
With their 9-9 record in interleague play, the Lions find themselves in third place in the PL standings and should battle for the final playoff spot all season.
6. Yokohama DeNA BayStars (9-9, .500). Grade: A-
The highlight of the BayStars' interleague campaign came when Shota Imanaga became the first pitcher to throw a no-hitter at Sapporo Dome when Yokohama beat the Hokkaido Nipponham Fighters 2-0 on June 7. It could be the last as well as the Fighters will move to a new ballpark beginning in the 2023 season.
Another outstanding performance for Yokohama has been the batting of Shogo Maki, who was named the Central League's Player of the Month for May after batting .329 with eight homers and 25 RBIs.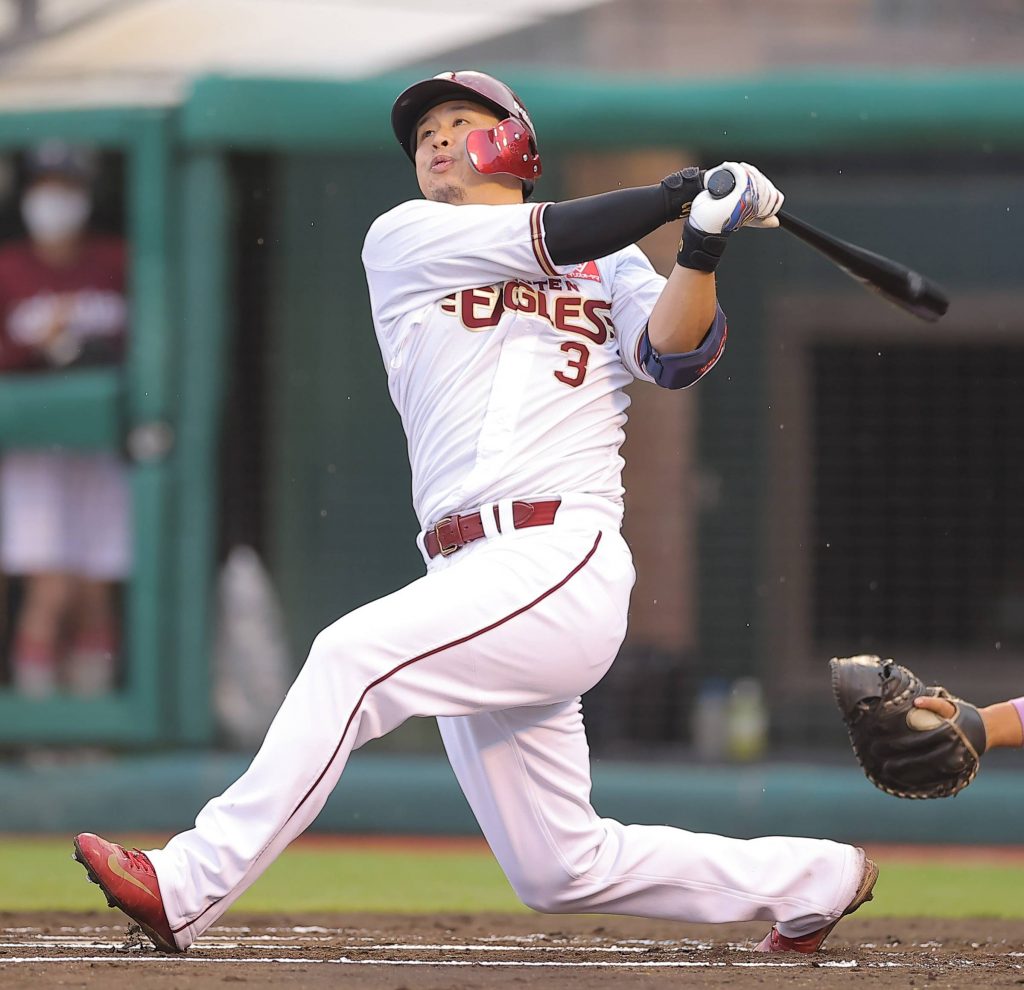 7. Rakuten Eagles (9-9, .500). Grade: A-
After a modest start to interleague when they went 3-4 in the first week, the Eagles finished strong, winning four of their last five games, including taking two out of three against the Giants in a series in which they scored 18 runs.
Hideto Asamura has led the way on offense for Rakuten, hitting four homers with 15 RBIs against the CL teams.
Veteran pitcher Takahiro Norimoto won both of his interleague starts.
At the other end of the spectrum, former New York Yankee Masahiro Tanaka lost all of his.
8. Nipponham Fighters (8-10, .444). Grade: B
All things considered, Tsuyoshi Shinjo's Fighters did better than expected against CL teams. The Fighters closed out interleague on June 12 with a three-game sweep of the lowly Chunichi Dragons in which they gave up only one run after stellar starts by Takayuki Sato, Naoyuki Uwasawa and Toshiro Sugiura.
Meanwhile, Go Matsumoto remains atop the PL in batting average at .358, and Chusei Mannami continues to impress and now has 10 homers.
They didn't move up in the PL standings and are still in last place but they did better than expected.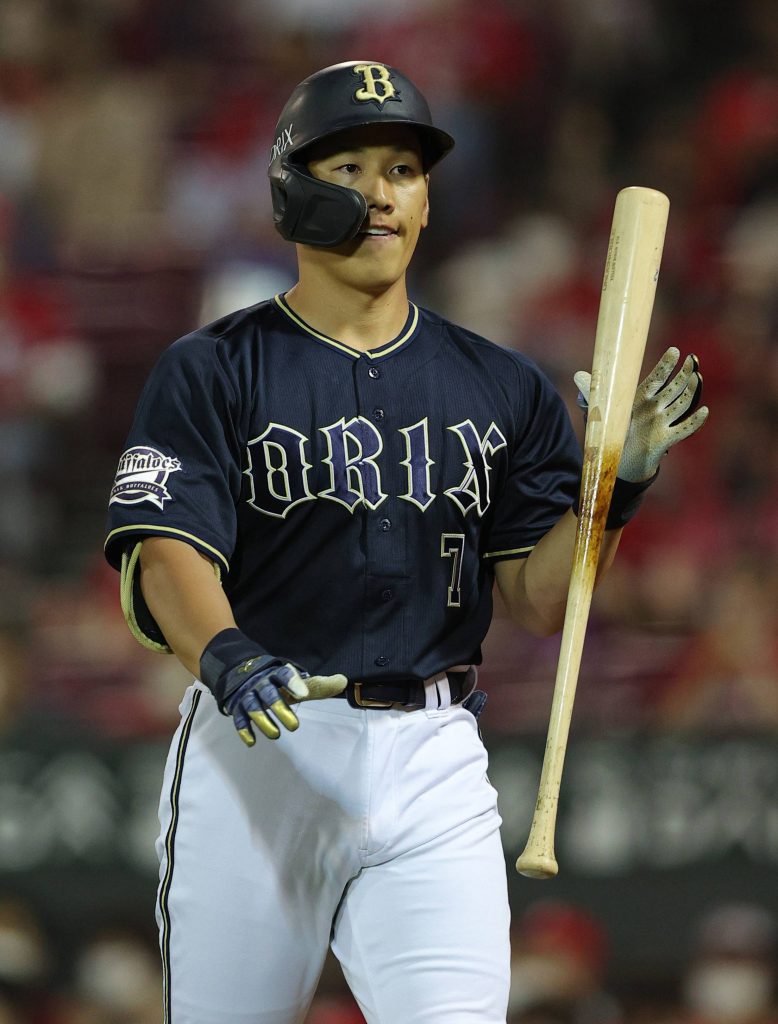 9. Orix Buffaloes (8-10, .444). Grade: C
Considering they are the defending Pacific League champions, 8-10 in interleague play can only be seen as a disappointment.
The Buffs went 1-6 in the first week and recovered to go 6-1 in the first week of June before closing out by being swept by Hanshin.
One of the problems for the Buffaloes in both interleague and before that has been the absence of two-time Pacific League batting champion Masataka Yoshida.
Yoshida tested positive for the coronavirus on May 8 and then injured his left thigh after returning to the team on May 17. He didn't return for his first interleague game until June 3 when he went 0-4 against the Hiroshima Carp.
10. Yomiuri Giants (8-10, .444). Grade: C
Interleague was not kind to Japan's most popular team. The Giants went in just one game back of Yakult and now find themselves seven games adrift.
One of the problems is starting pitching. Other than C.C. Mercedes, Tomoyuki Sugano and Shosei Togo, who are a combined 18-9, the rest of the Yomiuri pitching staff is a mere 8-16 this season.
In the last week of interleague play, the Giants went just 2-5, sealing their fate of finishing 10th overall.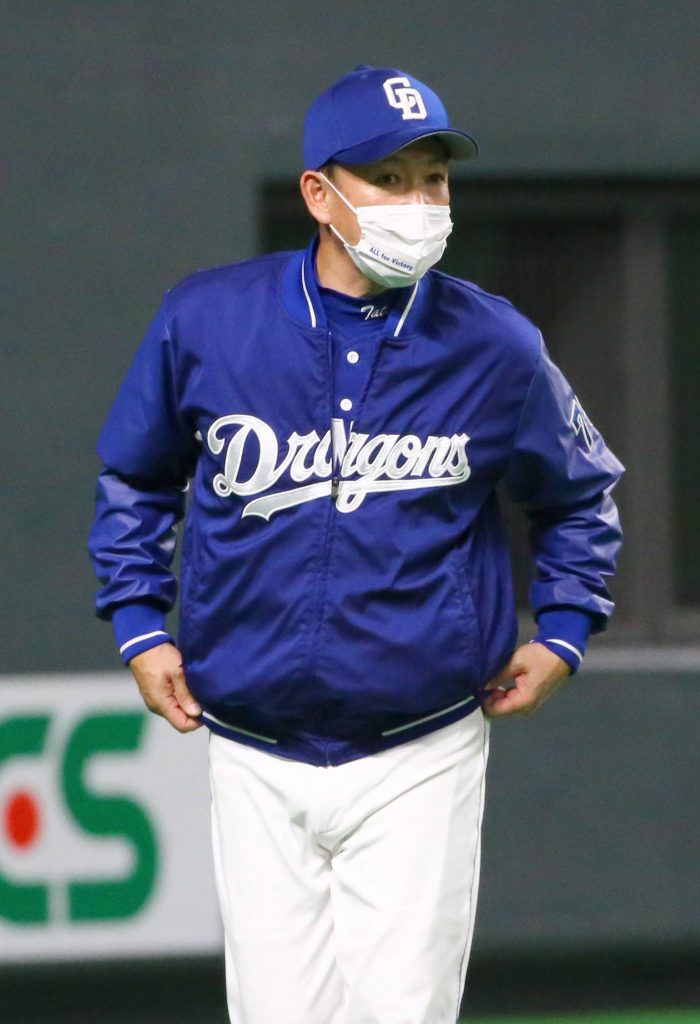 11. Chunichi Dragons (7-11, .389). Grade: D
It's hard to find anything positive to say about the Chunichi Dragons when it comes to interleague games. They started in fourth place in the CL standings and now find themselves dead last.
Before the season, rookie manager Kazuyoshi Tatsunami said he didn't want his players to be smiling or having fun on the field. At least he's achieved that goal.
The Dragons are set to give highly touted two-way talent Akira Neo a shot at pitching as the team resumes games against the Central League.
12. Hiroshima Carp (5-13, .278). Grade: D-
It wasn't too long ago (2018) when the Carp were CL pennant winners. But this is a team that develops talented young players only to see them move on to the greener (i.e. more lucrative) pastures of Yomiuri or MLB.
Yoshihiro Maru and Seiya Suzuki are just two recent examples.
The only real good news is they started out interleague in third place just 1½ games back of Yakult and are still in third but are now 10½ games back.

Roster Update: Lotte Inks Osuna
The Chiba Lotte Marines recently signed controversial closer Roberto Osuna.
The 27-year-old native of Mexico has a proven track record as one of the most successful closers in recent years.
Over six seasons in the majors with the Toronto Blue Jays and Houston Astros, Osuna has 155 saves.
The hard-throwing right-hander last played for the Astros in 2020 and was placed on waivers at the end of the season. He has played in the Mexican League since 2021.
He went 2-0 with six saves, a 1.35 ERA and 15 strikeouts in 12 games for Diablos Rojos del Mexico this season.
It's an odd signing considering Naoya Masuda has been doing so well with 14 saves already.
In 2018, Osuna was arrested by Toronto police and charged with assault.
He allegedly assaulted his girlfriend, the mother of his 3-year-old son. Osuna was a fan favorite in Toronto before the arrest.
But he was placed on administrative leave by MLB commissioner Rob Manfred and later received a 75-game suspension without pay for violating the league's domestic violence policy.
In July of 2018, the Blue Jays traded Osuna to the Astros where he led the American League with 38 saves in 2019.
He already appeared in one farm game for Lotte, giving up two runs in an inning for work.

Author: Jim Armstrong
The author is a longtime journalist who has covered sports in Japan for more than 25 years. You can find his articles here.