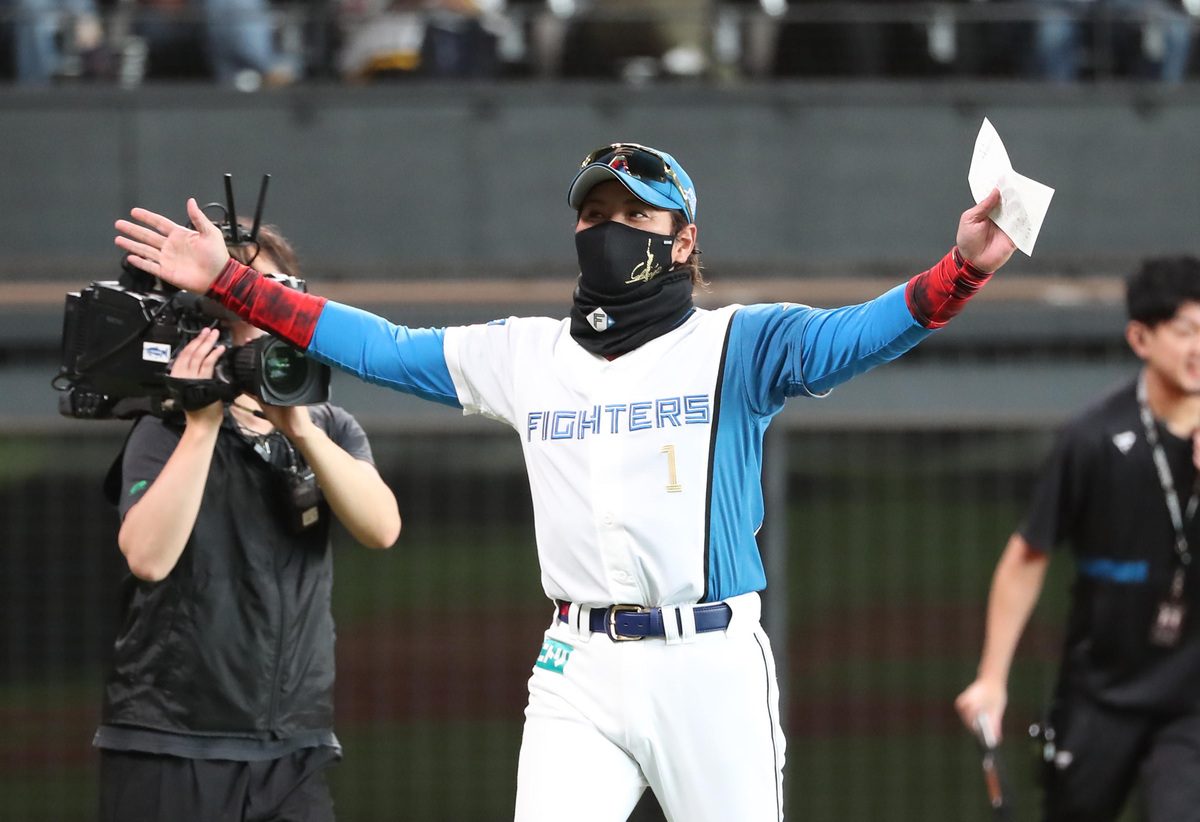 What a difference a year makes for the Hokkaido Nipponham Fighters.
This time last year, the Fighters were languishing in last place in the Pacific League standings, playing before a smattering of fans at a half-empty Sapporo Dome.
In his rookie season as manager, Tsuyoshi Shinjo referred to himself as Big Boss and often seemed to be a bigger attraction than the team itself.
That's all changed now. Shinjo has dropped the Big Boss moniker and the team is very much front and center.
Playing before a capacity crowd at their beautiful new stadium, Es Con Field Hokkaido, the Fighters took two out of three games over the weekend of June 9-11 from the Central League-leading Hanshin Tigers.
And they almost completed a sweep. After beating the Tigers 4-0 on Friday, June 9, the Fighters won 4-3 the following day before losing 1-0 on Sunday.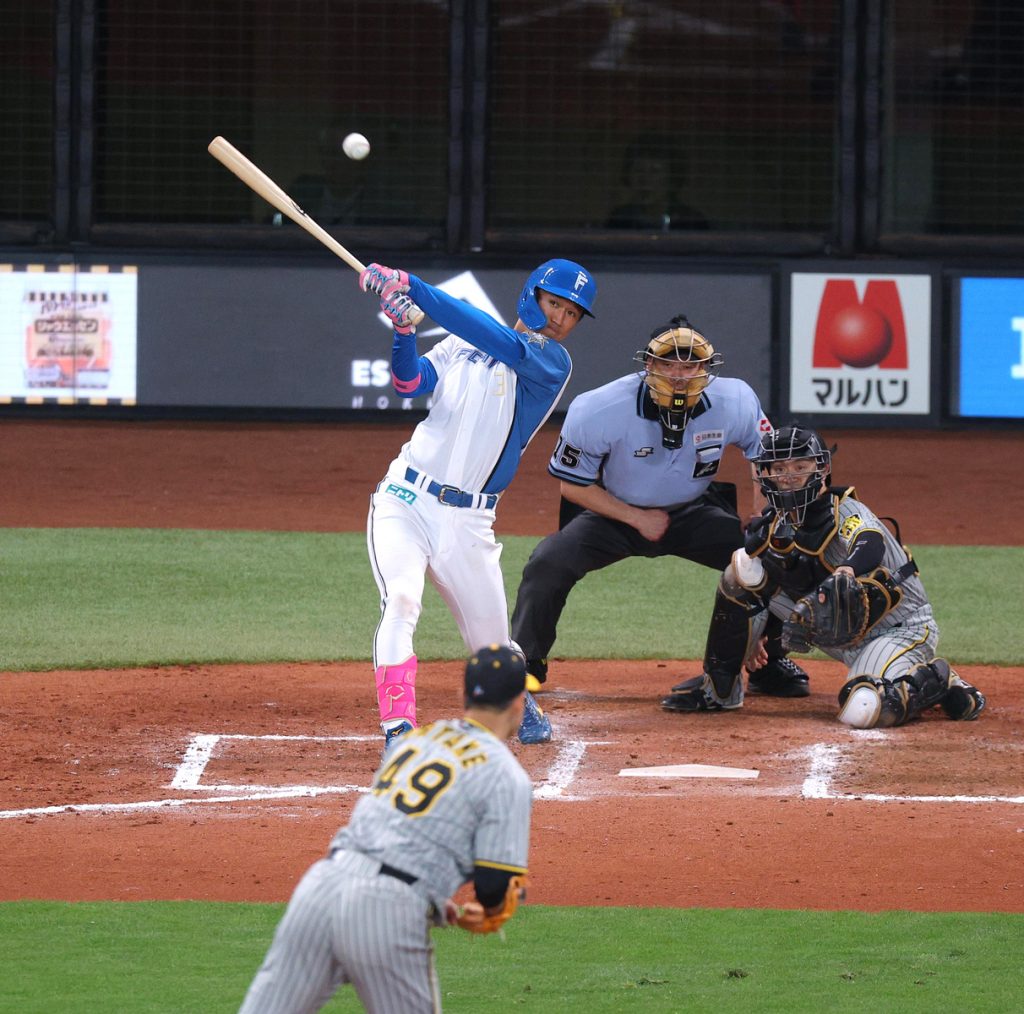 Katoh Delivers Big Hit for Fighters
The highlight of the weekend series was a showdown between two ace pitchers: Kotaro Otake for the Tigers and Hiromi Ito of the Fighters on Saturday.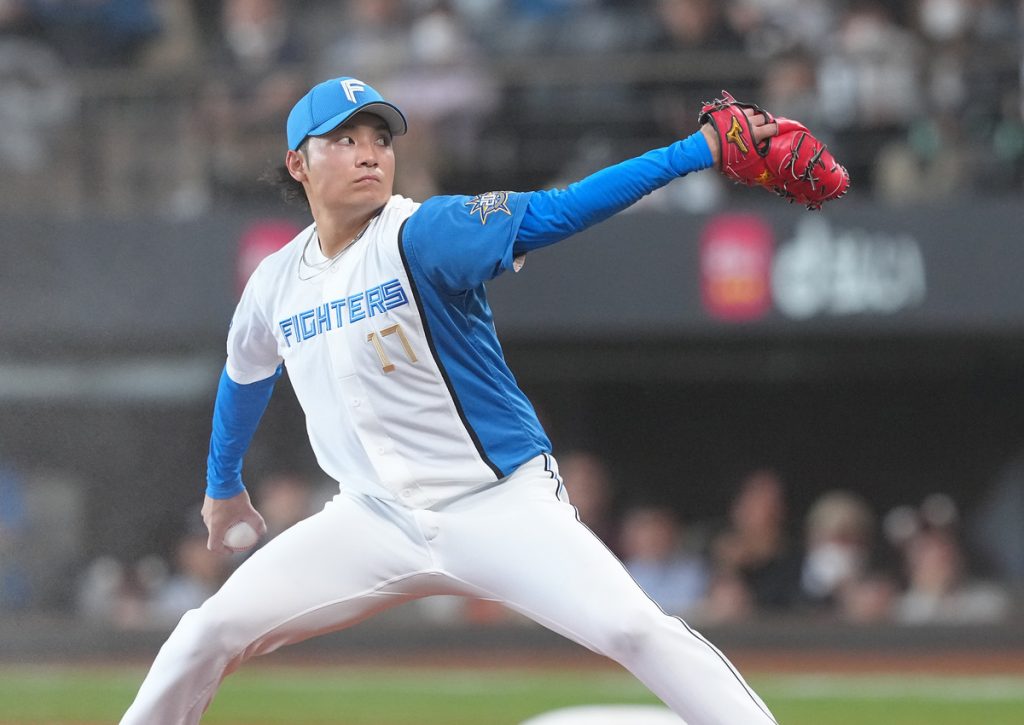 In the eighth inning, the big hero at the plate was Gosuke Katoh, who drove in the winning run on a clutch single off Otake to make it 4-3 and the Fighters handed Otake (6-1) his first loss of the season.
Katoh came up with none out and runners at first and second.
"That was a situation where normally you would bunt but the manager let me swing away," Katoh said. "I'm just thinking about what I can do to help the team win. We've got more interleague games coming up and we'll just focus on one game at a time."
After spending most of his career in the US minor leagues, it's clear the California-born Katoh, who speaks fluent Japanese, is having the time of life in Hokkaido.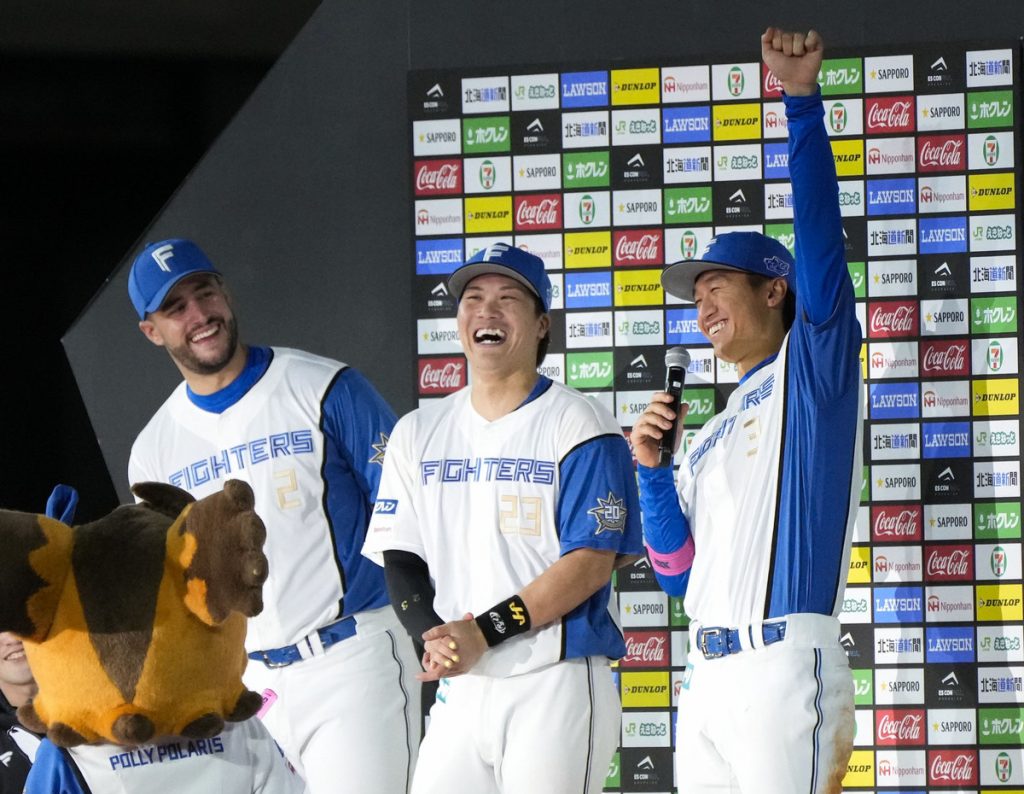 Of course having the loyal and vocal Hanshin fans on hand certainly added to the electric atmosphere, but these are fun times for the Fighters, who have climbed into fourth place (27-33 overall record) and are very much in contention for a playoff spot. They are a respectable 6-6 in interleague play.
This is exactly what team owners envisioned when they appointed Shinjo as manager. They knew the first season would involve some pain but it is now paying off.
RELATED: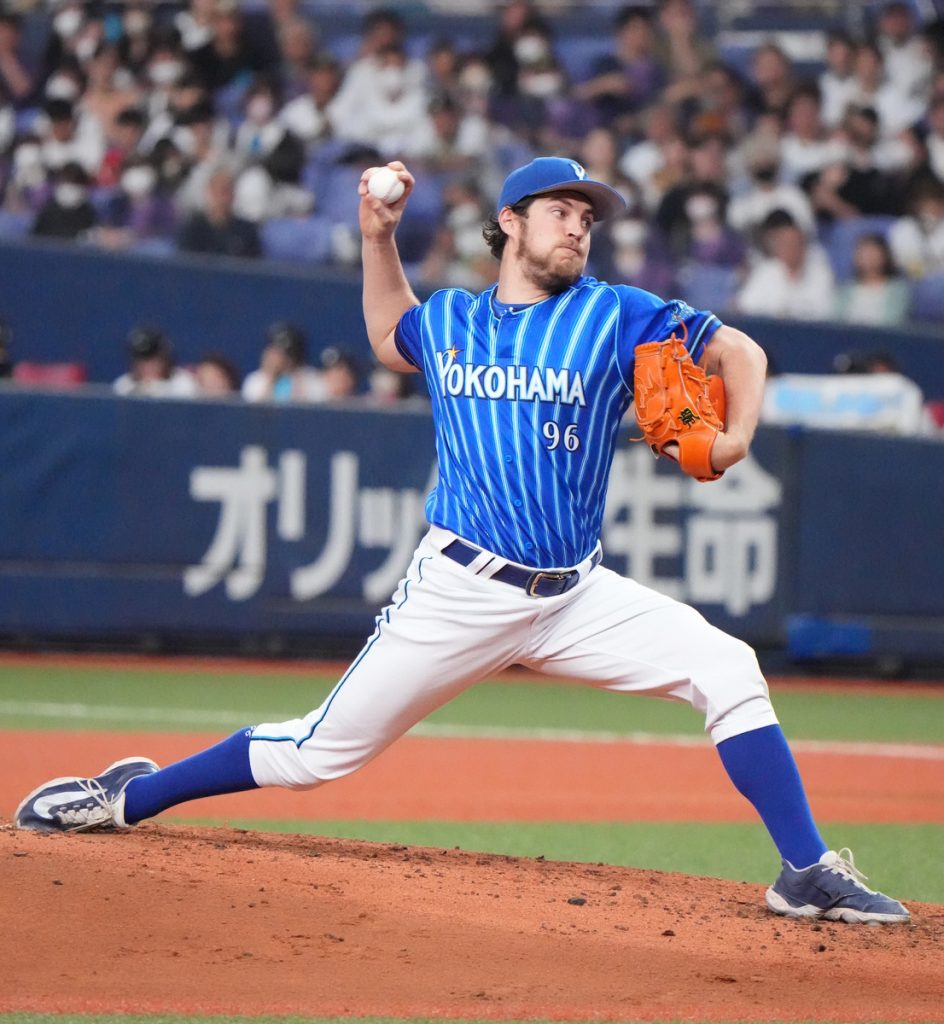 Bauer Bounces Back
It seems a brief stint on the farm was just what the pitching coach ordered for Yokohama DeNA BayStars pitcher Trevor Bauer.
After getting roughed up in two straight games, the BayStars decided the former major leaguer needed to work on his game down on the farm.
On Sunday, May 21, in an Eastern League game, the 2020 National League Cy Young Award winner pitched against the Chiba Lotte Marines farm team.
At that point 1-2 with the top team, Bauer gave up one earned run on eight hits while striking out 10 batters on 97 pitches in an 8-1 victory.
Since returning, Bauer has won two straight games to improve to 3-2.
Back-to-Back Solid Starts for Bauer
On Saturday, June 3, Bauer struck out 10 and gave up two runs on three hits over eight innings in a 6-2 win over the Saitama Seibu Lions.
Then on Friday, June 9, he allowed two runs on five hits over seven innings while striking out nine in a 4-2 win over the Orix Buffaloes.
"He's been able to go deep into games," Yokohama manager Daisuke Miura said.
The skipper added, "He threw with a lot of power and was able to mix up his pitches well."
So Bauer is now 3-2 with 44 strikeouts, 21 runs given up in 36 innings pitched for a 4.75 ERA.
Some US media outlets insist Bauer's early-season struggles are behind him and that a return to MLB is imminent. It's a bit early for that. We are now entering the toughest part of the Japanese summer when temperatures soar. It will be interesting to see how Bauer handles the heat.
Some will say it's no worse than some places in the US, but the humidity here rises to a different level. It saps you of your energy.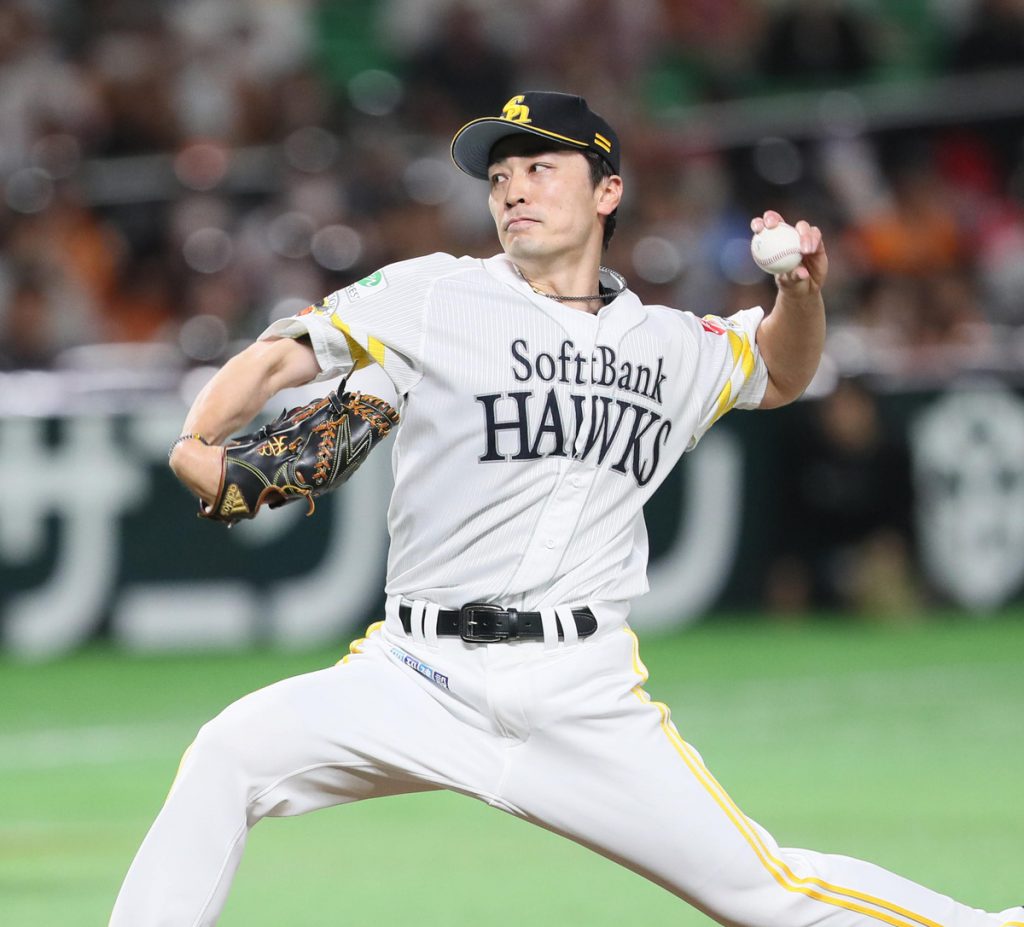 Veteran Pitchers Vie for Record
Veteran pitcher Tsuyoshi Wada added yet another milestone to his list of achievements in professional baseball, but it didn't last long.
The 42-year-old Wada (5-1) allowed one run over 5⅔ innings on Friday, June 9 to lead the Fukuoka SoftBank Hawks to a 5-1 win over the Yomiuri Giants.
Wada struck out six, walked one and allowed four hits. In his previous start he had to leave the game in the second inning after taking a batted ball off his pitching hand.
With his fifth win of the season, Wada tied the NPB record for interleague pitching wins at 27, pulling him even with another wily veteran: 43-year-old Tokyo Yakult Swallows lefty Masanori Ishikawa.
But less than 24 hours later, Ishikawa moved back into the lead when he held the Lions scoreless over 5⅔ innings while giving up just three hits and striking out two to get the win in a 2-0 win, his 28th interleague victory.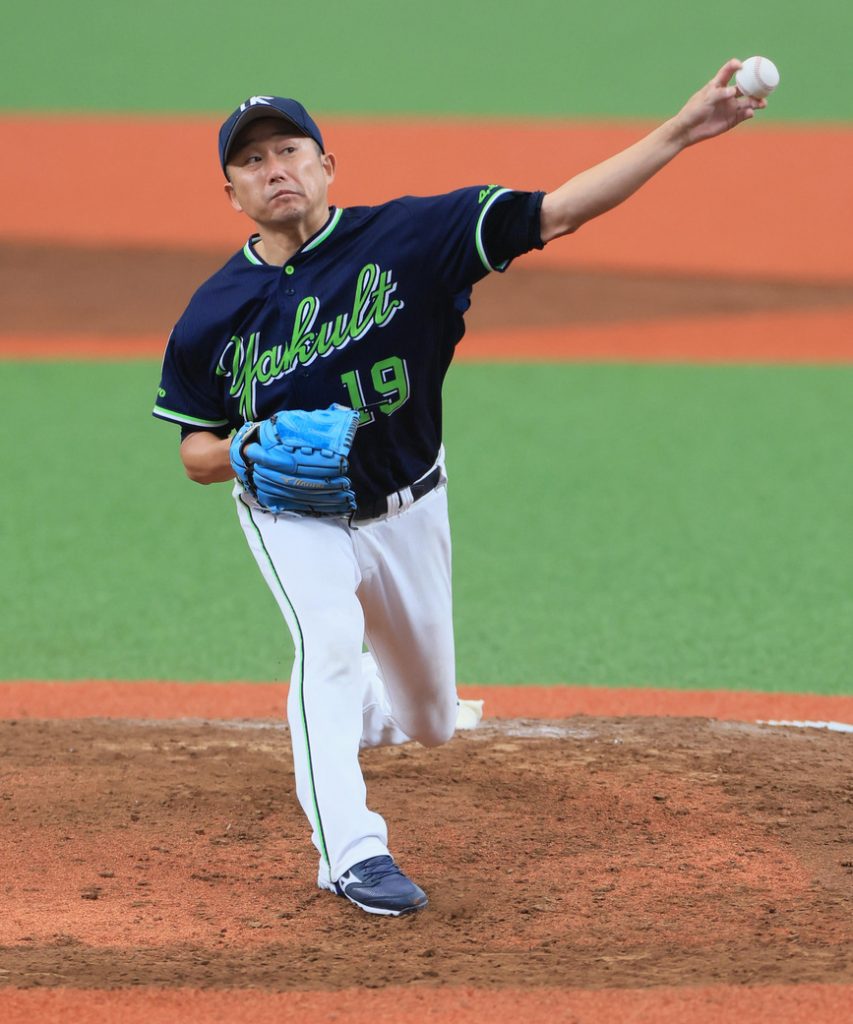 "I saw Wada's game, he is still throwing amazing pitches that I couldn't come close to throwing," the ever-modest Ishikawa told Kyodo News.

Ishikawa added, "I just tried to keep the ball low today, and tried to get ground balls and keep the leadoff hitters off base."
It's an inspiration to fans and teammates that these two pitchers can be so competitive this late in their careers.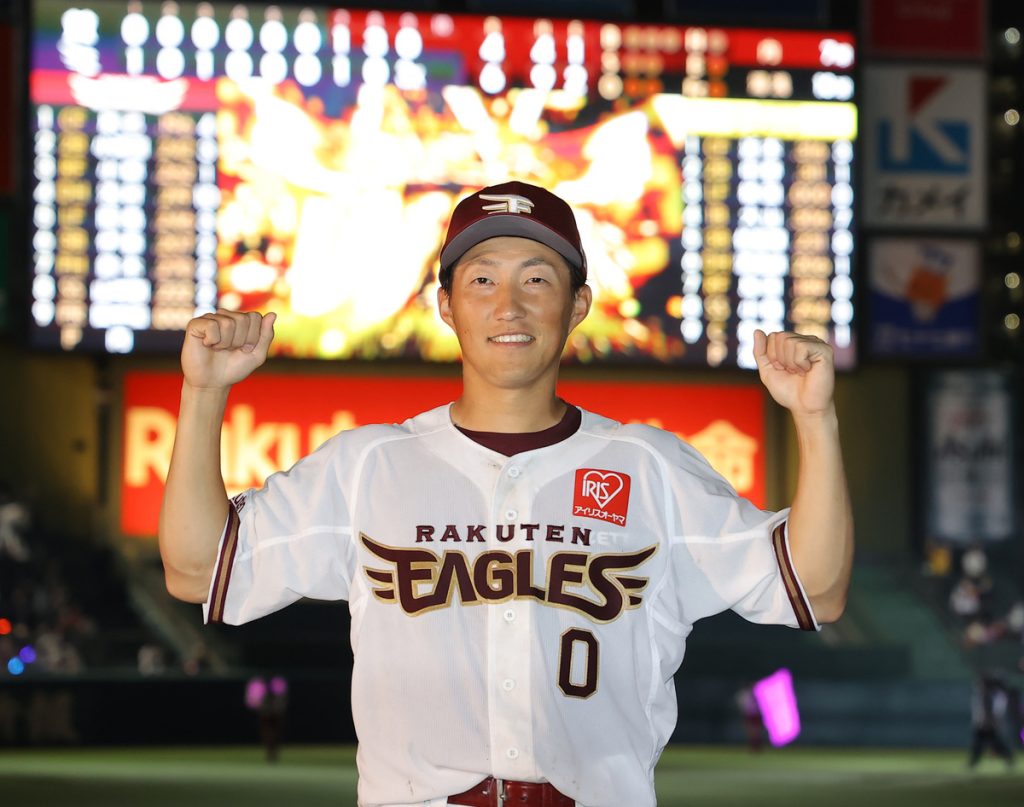 Rare Bright Spot for Struggling Eagles
There have been few bright spots for the Pacific League's last-place Tohoku Rakuten Golden Eagles (22-31-1) this season, but on Thursday, June 8 they had a bright moment.
Light-hitting Hiroto Kobukata hit a three-run, walk-off homer as the Eagles rallied for a 6-4 win over the Tigers.
Hanshin closer Atsuki Yuasa was one out from securing the save at Rakuten Mobile Park Miyagi when Kobukata drilled the first pitch just over the wall in right field to end the game.
"Even though we haven't been winning much, the fans' support has given us strength through it all," Kobukata was quoted as saying by Kyodo News.
"We're doing all we can to prepare, and every day, we go out intent on winning, [and] we're going to keep giving it our all."

Author: Jim Armstrong
The author is a longtime journalist who has covered sports in Japan for over 25 years. You can find his articles on SportsLook.