[NPB NOTEBOOK] Satoshi Nakajima Beats Out Munetaka Murakami for Shoriki Award
The Orix dugout boss guided the Pacific League team to its first Japan Series title in 26 years, and a manager won the Shoriki Award for the fifth straight season.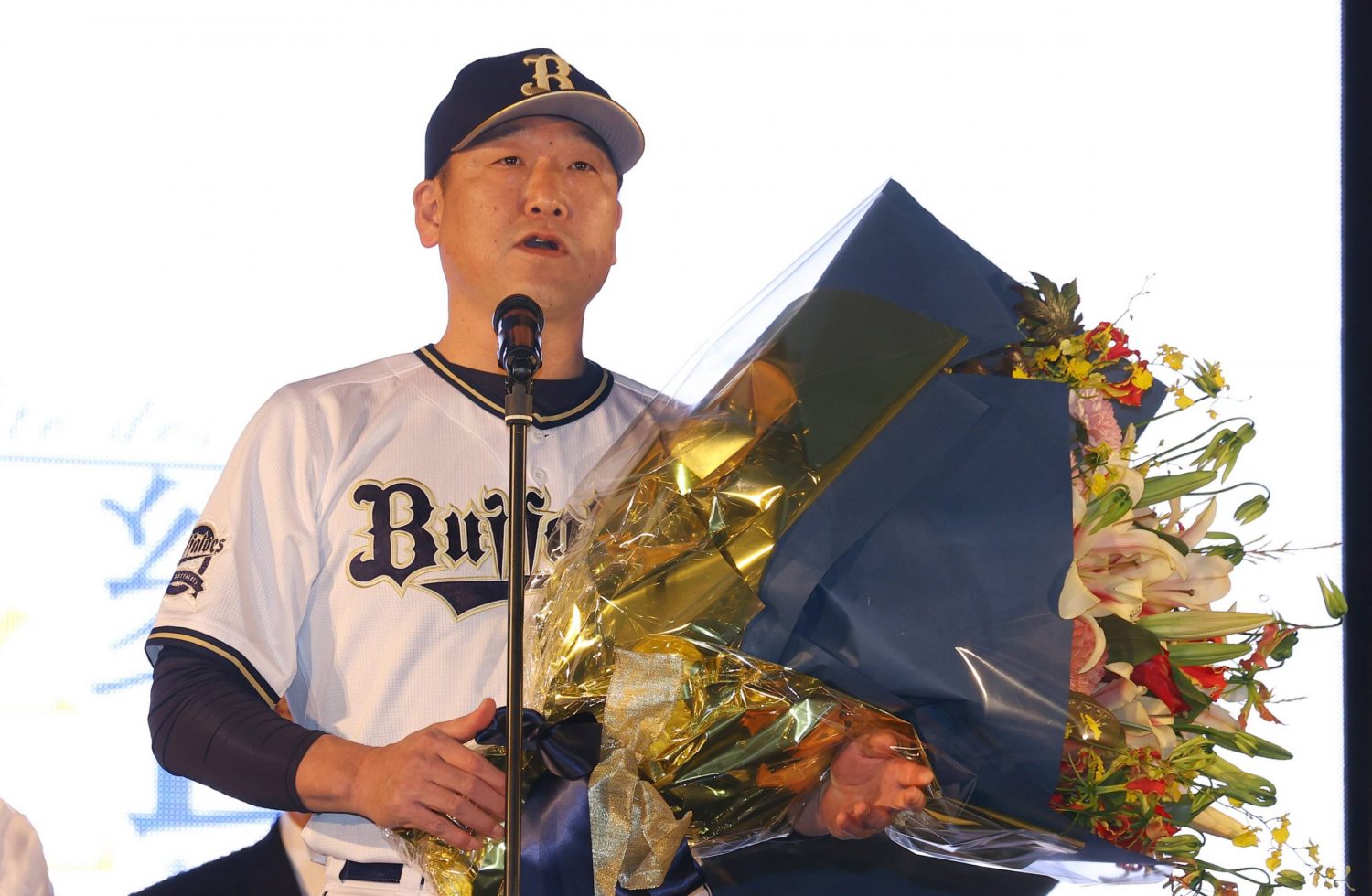 Orix Buffaloes manager Satoshi Nakajima was named the winner of the Matsutaro Shoriki Award on Tuesday, November 8 after guiding his team to their first Japan Series championship in 26 years last month.
Nakajima beat out Triple Crown-winning slugger Munetaka Murakami of the Tokyo Yakult Swallows, who were beaten four games to two (there was also a tie) in the Japan Series.
The Shoriki Award is named after the former owner of the Yomiuri Giants who created Japan's first professional league. It is given to the player or manager who makes the greatest contribution to Japanese baseball.
Since 2001, it has been awarded to the Japan Series-winning manager with only four exceptions.
Giving the award to Nakajima over Murakami was something of a surprise given that the 22-year-old Murakami surpassed legendary slugger Sadaharu Oh's mark of 55 homers in a season.
Murakami belted his 56th in the last game of the season on October 3 and electrified fans all season long with his superb batting.
Even Oh seemed somewhat miffed that Murakami didn't get the award.
"He had an overwhelming impact," Oh told Kyodo News.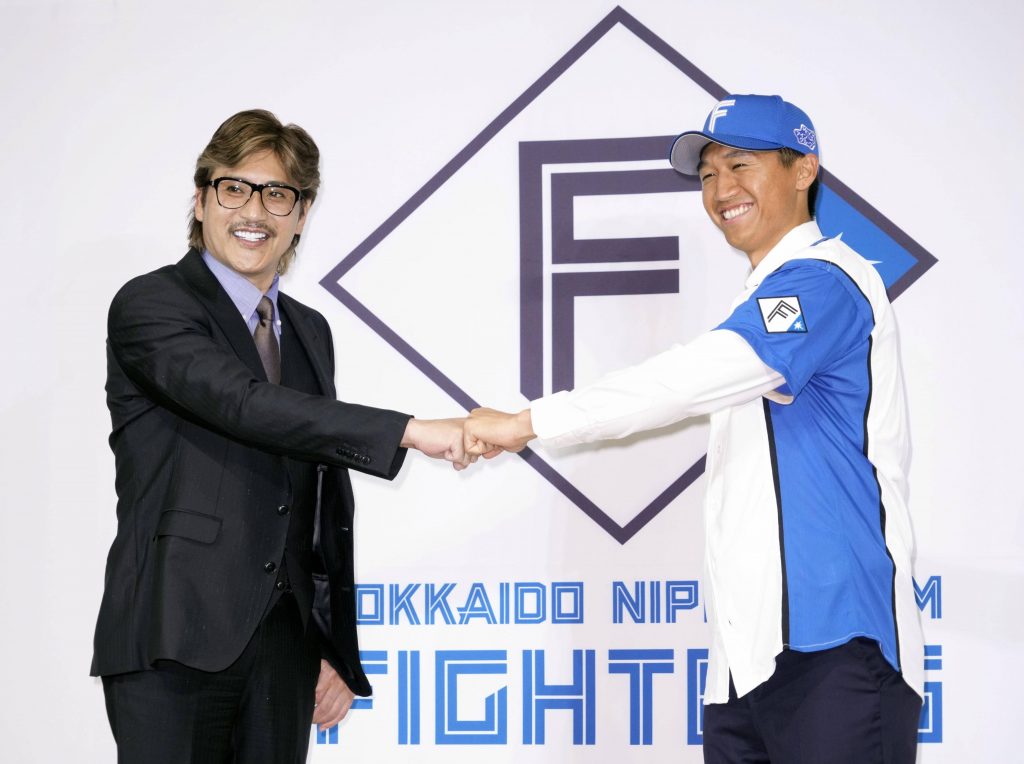 Fighters Hoping for Better Days
Coming off a lackluster season in which they finished last in the Pacific League standings, the Hokkaido Nipponham Fighters are hoping for better things in 2023.
One new addition to the team will be Gosuke Katoh. The Fighters picked the 28-year-old Katoh in the third round of NPB's annual entry draft on October 20.
Katoh was born and raised in the United States and was a second-round draft pick of the New York Yankees in 2013.
The utility infielder finished the 2022 season with Triple-A Syracuse in the New York Mets organization after making his major league debut with the Toronto Blue Jays in April.
After a long career in the minors, Katoh only appeared in eight games for the Blue Jays in 2022 so it's hard to extrapolate anything from the limited stats. His first career hit ― a double ― came on April 27.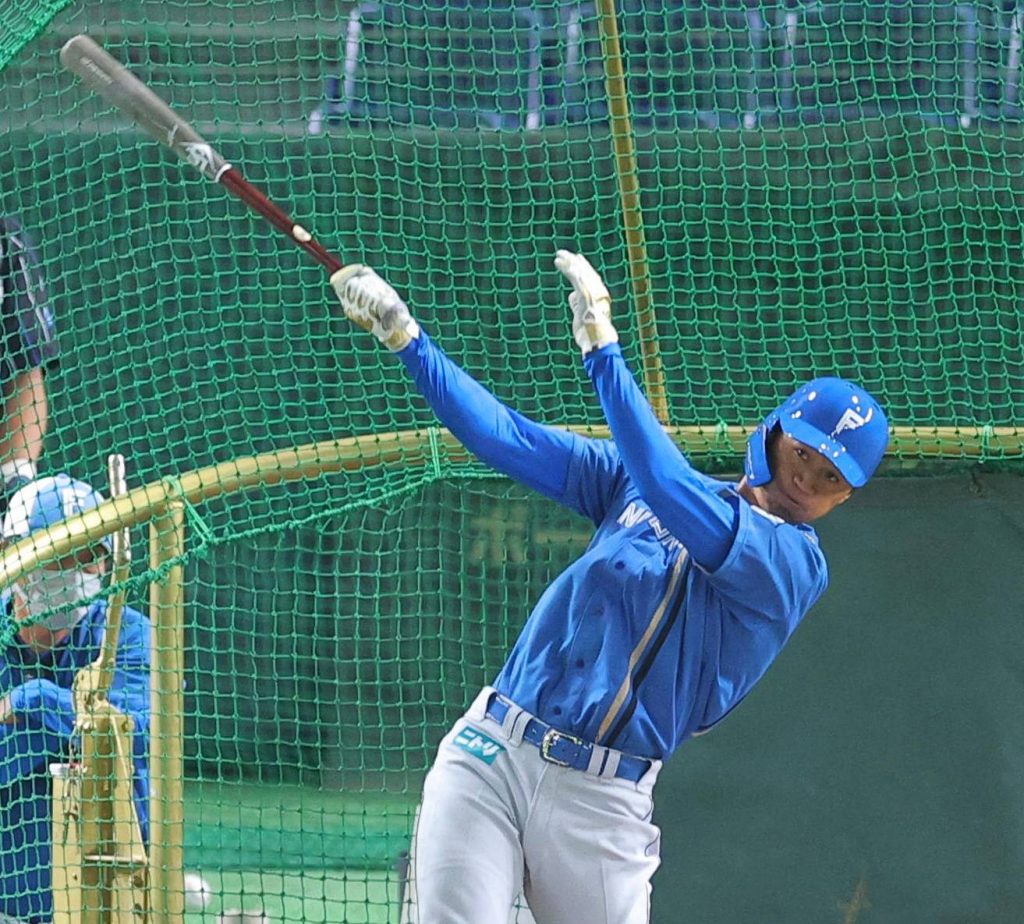 It will be interesting to see how Katoh adapts to Japan's unique brand of baseball. Having a forward-thinking manager like Tsuyoshi Shinjo, who played in the majors, should help.
"I don't know how my game will play here," Katoh said at a news conference earlier this month where was introduced to the media.
"But the mental strength and confidence I gained from my time in the minors should translate anywhere."
Shinjo seemed equally optimistic.
"I have to see him play first, but I expect our team to be stronger if he plays second base and bats fifth or sixth in the lineup."
Regardless of how they perform on the field, the Fighters will be in a better place next season.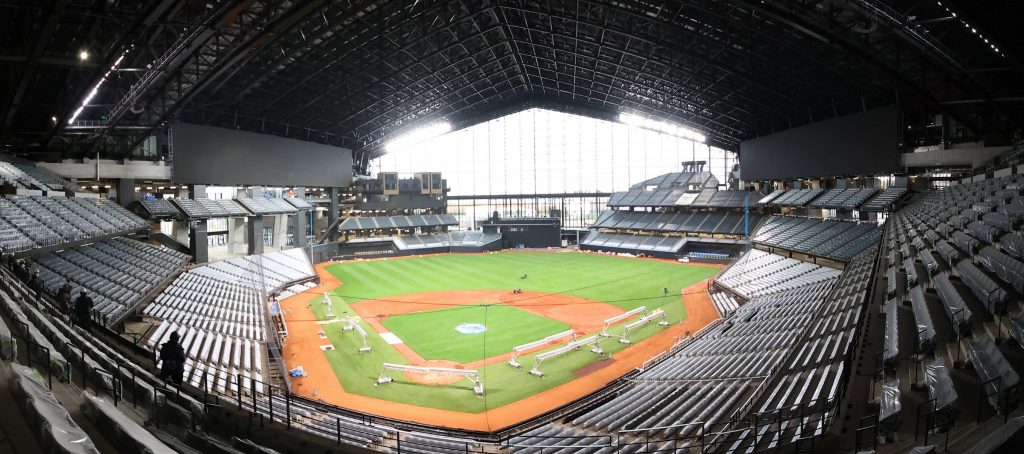 Es Con Field Needs Minor Modification
The Fighters' new ballpark Es Con Field Hokkaido is 95% complete and was opened for a media tour recently. The park, which has a retractable roof and natural grass, is a big improvement over Sapporo Dome.
There are all sorts of cool amenities, including a hotel from where fans can take a dip in a hot spring bath while watching the game.
It will easily be the nicest ballpark in Japan and is similar to some of the recent major league parks that are increasingly fan friendly.
But there is one hitch.
It was recently determined that the park does not meet NPB's rules for the distance from home plate to the stands.
The net in front of the first row of seats behind home plate is required to be at least 60 feet (18.288 meters) from the base. The net at the new stadium is roughly three meters too close.
The team said in a statement it is holding internal discussions to address the issue. It's hard to imagine this being a major obstacle to the opening of the park.
In the worst-case scenario, the Fighters could knock out a few rows of seats.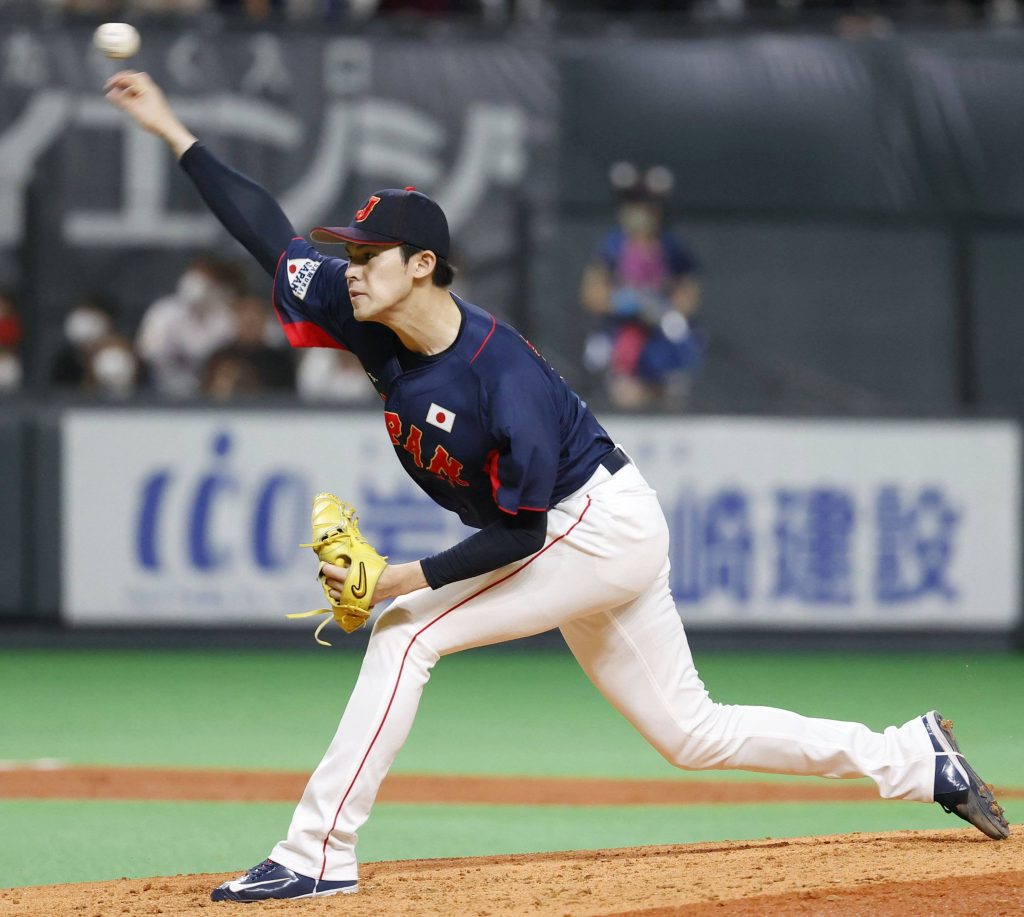 A Real Classic
Next March's World Baseball Classic is shaping up to be quite a tournament.
Up until now, players from Major League Baseball have not been allowed to take part. But that seems to be changing.
Shohei Ohtani of the Los Angeles Angels has expressed an interest in taking part and the American League team seems open to the idea. They have also agreed to let standout Mike Trout play for Team USA.
Roki Sasaki, one of Japan's biggest stars, took to the mound for Samurai Japan in an international tuneup game at Sapporo Dome on Thursday, November 10.
The hard-throwing right-hander, who pitched a perfect game on April 10 for the Chiba Lotte Marines, struck out two batters, walked one and gave up four hits over four scoreless innings against Australia at Sapporo Dome.
Japan won 8-0 over the Aussies, with Sasaki getting the win.
Considering what Japan's starting rotation for the WBC might look like is tantalizing. Manager Hideki Kuriyama has plenty of options.
How about Yu Darvish, Ohtani, Yoshinobu Yamamoto, Sasaki and Koyo Aoyagi?
Another option would be Shota Imanaga of the Yokohama DeNA BayStars, who struck out 10 batters and gave up one run on three hits over four innings in an 8-1 win over Australia the previous night.
Regardless of who he chooses, Kuriyama has his sights set on recapturing the title Japan won in 2006 and 2009 and hinted at giving some of Japan's younger players a chance to prove themselves.
"I want to beat America from the bottom of my heart," Kuriyama told Kyodo News. "I don't think we can win this kind of short championship tournament unless some youngsters step up and bring momentum to the team."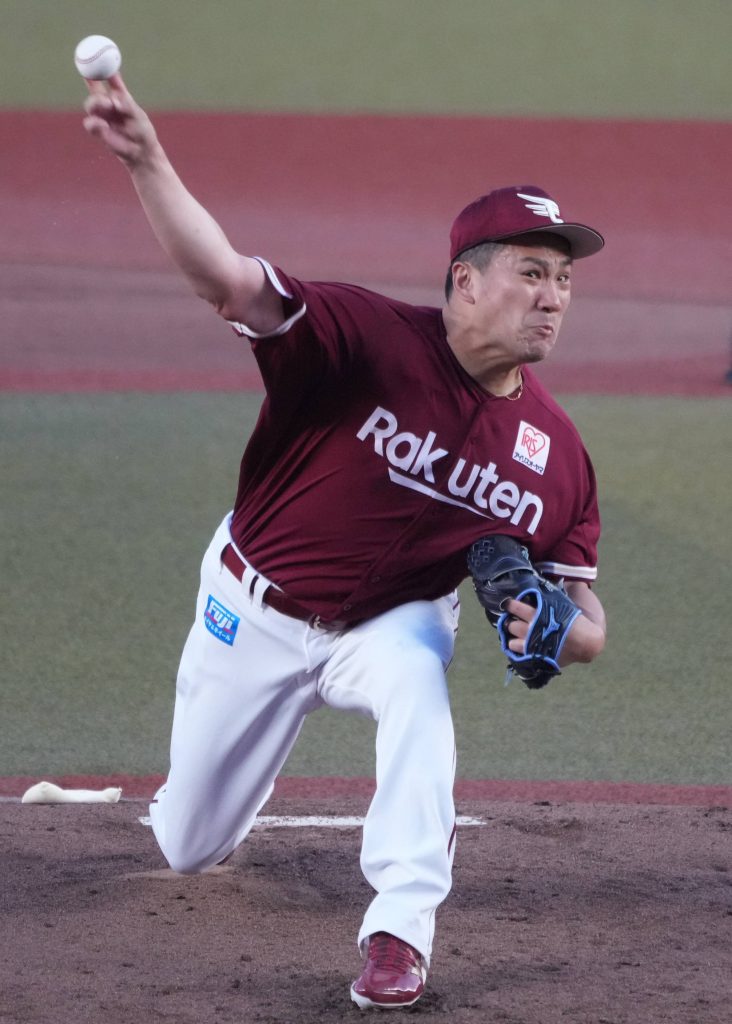 Tanaka to Stay in Tohoku
When he returned to the Tohoku Rakuten Golden Eagles in 2021, Masahiro Tanaka hinted that he may return to the MLB after two years in Japan.
But on November 9, the former New York Yankees right-hander announced he will not be using his International Free Agency rights and will remain with the Pacific League team for 2023.
"I will not use my free agent rights but rather will do my best to help the Eagles win the pennant and become No. 1 in Japan," Tanaka said in a statement released by the team.
With all due respect to one of Japan's top pitchers, the 34-year-old Tanaka had few other options. He was 9-12 this season with a 3.31 ERA in 25 games.
He needs just 10 more wins to reach 200 career wins combined between NPB and MLB.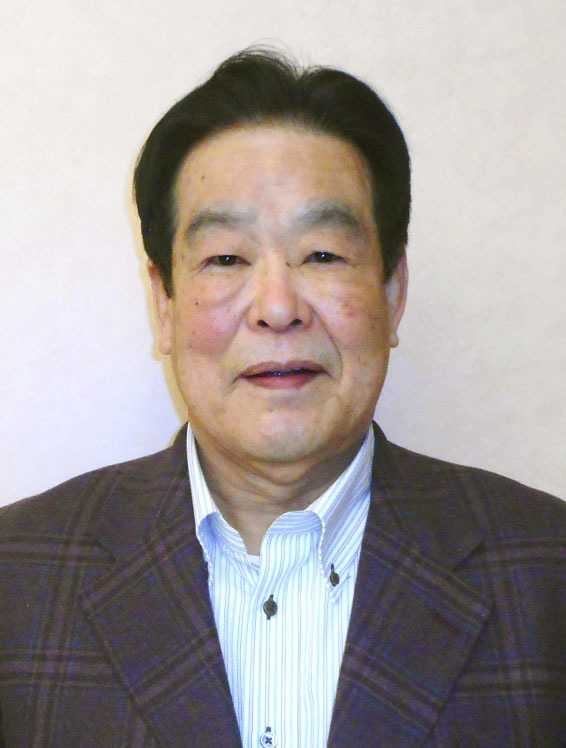 Tragedy in Tokyo
Tragedy hit the Japanese baseball world in the early hours of Friday, November 11 when former NPB pitcher and Japanese Baseball Hall of Famer Choji Murata died as a result of a fire in his home.
The fire broke out at Murata's Tokyo residence shortly past 3 AM am on Friday. The cause has not been determined.
Authorities say Murata died of carbon monoxide poisoning. He was 72.
In September, Murata was released from custody after he was arrested for assaulting a female security inspector at Tokyo's Haneda Airport.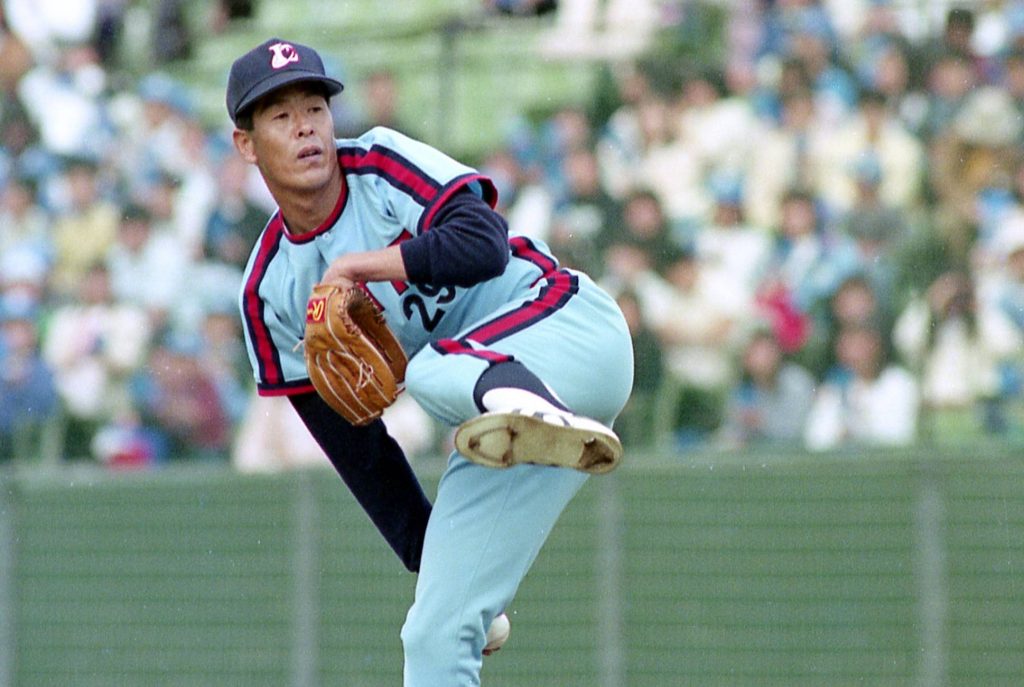 A native of Hiroshima, Murata joined the Tokyo Orions in 1968. The team is now known as the Chiba Lotte Marines.
Known for his distinctive windup, Murata had 215 wins during his 23-year career. His 2,363 strikeouts rank 10th in Japanese baseball history.
He retired in 1990 and was inducted into the Japanese Baseball Hall of Fame in 2005.
Author: Jim Armstrong
The author is a longtime journalist who has covered sports in Japan for more than 25 years. You can find his articles here.