[ODDS and EVENS] 2006 WBC Brought Joy, Excitement to Japan
Although Japan struggled in the opening rounds of the 2006 WBC, subsequent victories over South Korea and Cuba delivered a championship to Sadaharu Oh's team.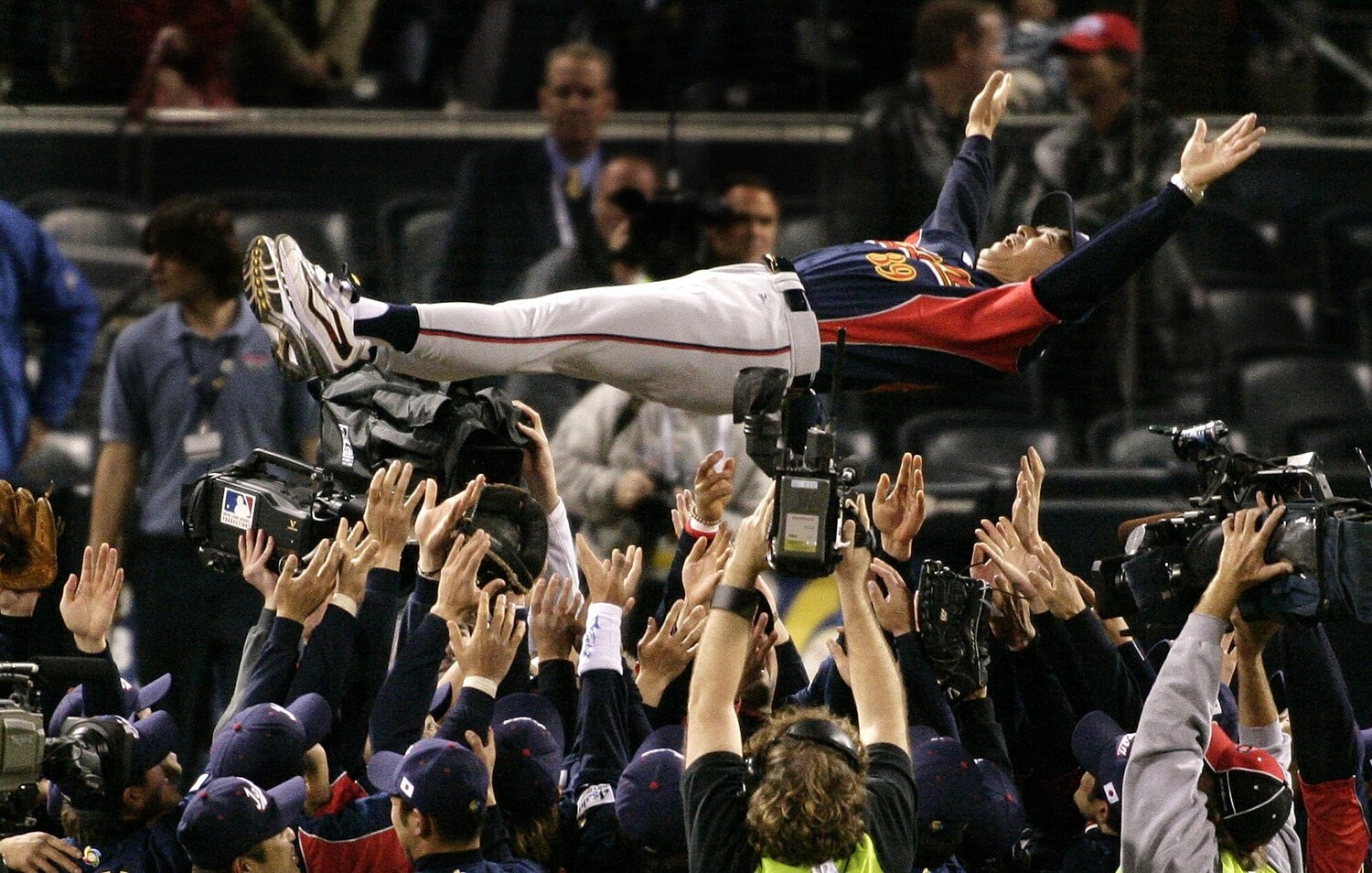 Global bragging rights in any sport are a source of national pride, and Japan's title in the 2006 World Baseball Classic achieved that sentiment.
Seventeen years later, nostalgia for the inaugural WBC in the days before the tournament's fifth edition (following tourneys in 2009, 2013 and 2017) crisscrosses my mind.
Ichiro Suzuki was still in his prime. Sadaharu Oh, baseball's all-time home-run king, was still managing on a full-time basis. Daisuke Matsuzaka was still the ace of the Saitama Seibu Lions before joining the Boston Red Sox on a blockbuster contract the next year.
All three men played pivotal roles in Japan's title-winning performance. Indeed, other Japanese baseball standouts produced additional footnotes to their list of achievements during the WBC.
Exhibit A: Future MLB pitcher Koji Uehara was No 1 in strikeouts (17) in 16 innings, providing ample evidence of his top-level skills on the mound.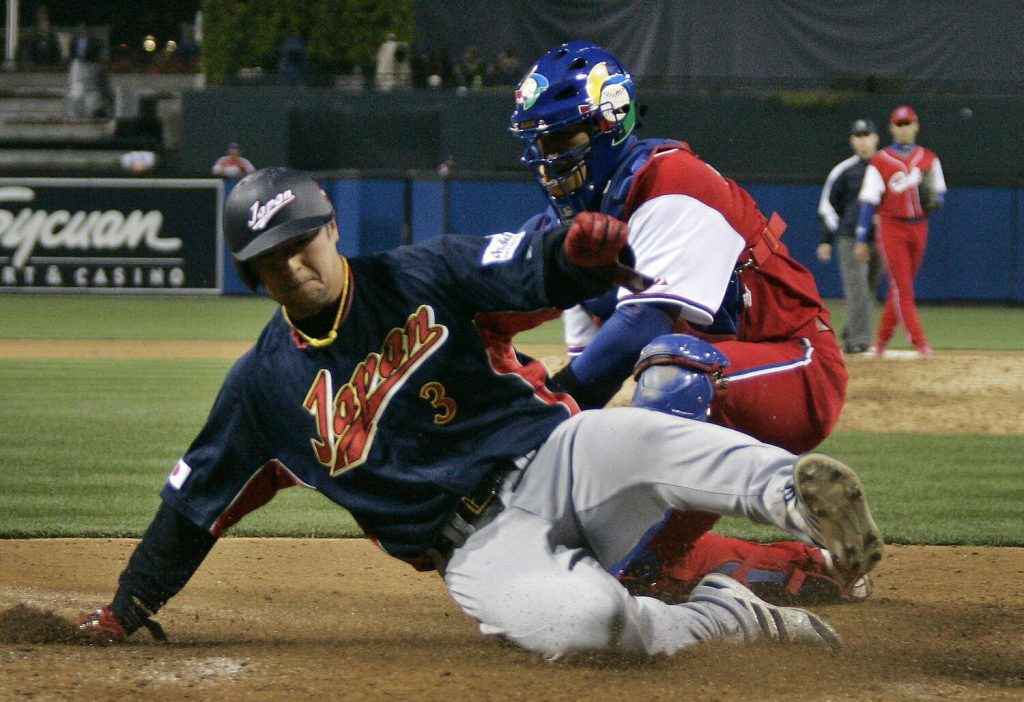 Also on display throughout the tournament were the talents of then-Fukuoka SoftBank Hawks star Nobuhiko Matsunaka (who led all WBC players with 13 hits and 11 runs) and Chiba Lotte Mariners speedster Tsuyoshi Nishioka (who had a tournament-best five stolen bases), among others on Japan's 30-man roster.
And don't forget that WBC MVP Matsuzaka had a 3-0 record with a sparkling 1.38 ERA in 13 innings pitched.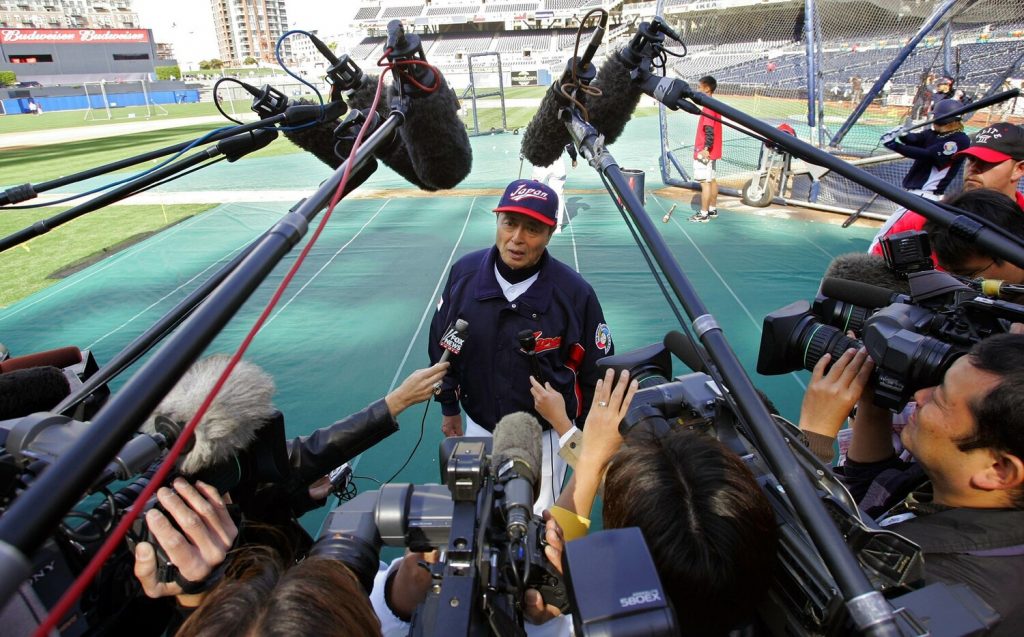 Third Time's a Charm Against South Korea
The days that followed Japan's appearance in the WBC championship game on March 20 didn't hint at a guaranteed spot in the finale.

After all, Japan had struggled in earlier stages of the tourney, including a 3-2, first-round loss to South Korea on March 5 at Tokyo Dome and a 2-1, second-round defeat to South Korea on March 15 at Angel Stadium in Anaheim, California.

A trio of victories (and a run-related tiebreaker over the United States and Mexico) sealed a trip to the semifinals for Oh's squad, which went 2-1 in the first round and 1-2 in the second round.
Japan then faced South Korea for a third time on March 18 in the semifinals at Petco Park in San Diego.

That game produced a decisive result: Japan 6, South Korea 0.
Uehara threw seven scoreless innings. In doing so, he provided a look at his big-game poise years before he was named MVP of the 2013 American League Championship Series while playing for the Boston Red Sox. Then in the ninth, Texas Rangers reliever Akinori Otsuka slammed the door on the Koreans' title hopes, pitching the final inning.
Ichiro Provides Spark in Semifinal
Ichiro also shined in the spotlight in the shutout win, rapping out three hits and stealing two bases.
After the game, the future Baseball Hall of Famer took stock of his team's performance in the semis and the WBC up until that point.
"Tonight was not about skill. It was about putting all my heart into the game. I know this is true ― not just for me, but for all the players," Ichiro was quoted as saying by The Associated Press through a translator. "In each game, we've been playing better and better."
A shared sense of duty was on display, too.
Or as Ichiro told reporters after Japan's semifinal triumph: "Our hard work brought us this far. We haven't showed the whole world what we're capable of yet. That's what we're going to do on Monday."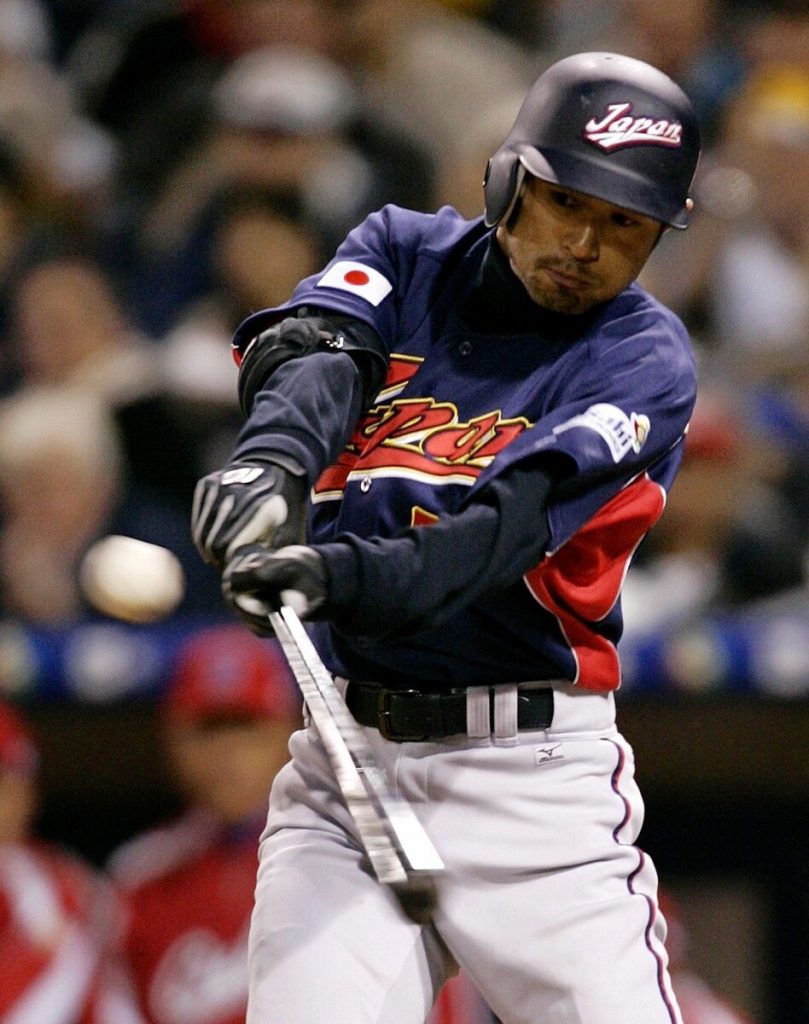 Japan Fulfills Goal in WBC Final
Cuba edged the Dominican Republic 3-1 in the other semifinal to book a spot in the final.
Monday, March 20 was the day that Oh had hoped his team would have a game to play, rather than a game to watch.
Delivering a championship to Japan's baseball-crazed fans involved key contributions from several players in the showdown against Cuba.
Ichiro scored three runs, belted a double and stroked a single in Japan's 10-6 win at the San Diego Padres' home ballpark.
Japan jumped out to a 4-0 lead in the first inning, giving starter Matsuzaka strong run support from the get-go.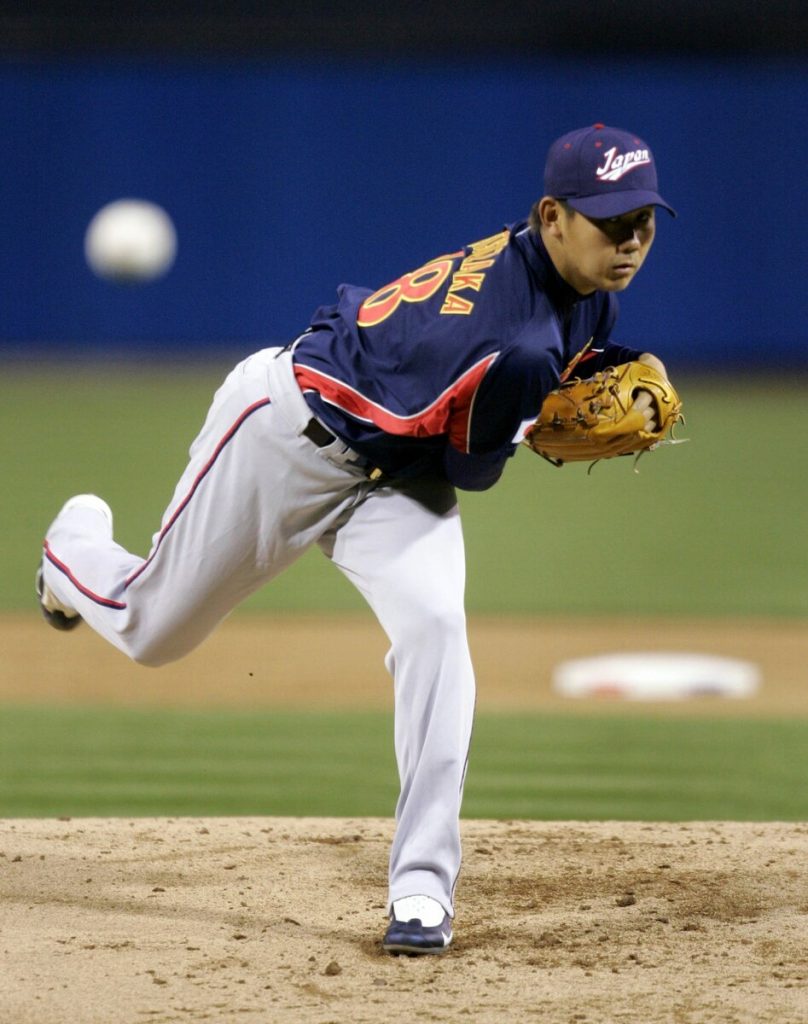 In four innings, Dice-K fanned five batters, allowed one run and four hits. He was replaced by reliever Shunsuke Watanabe, and then Sochi Fujita and Otsuka both pitched before the game's completion.
Cuba Rallies, But Falls Short
Cuba trailed 6-1 entering the fifth, but chipped away at the lead, with two runs in the sixth. Then, in the eighth, Frederich Cepeda slugged a two-run homer to make it 6-5.

Otsuka quashed Cuba's rally in the bottom of the eighth, then preserved the lead in the ninth.
Japan tacked on four runs in the final inning, including a two-run hit by Kosuke Fukudome, to put an exclamation point on its performance before Otsuka yielded another run, then got the final out in the ninth.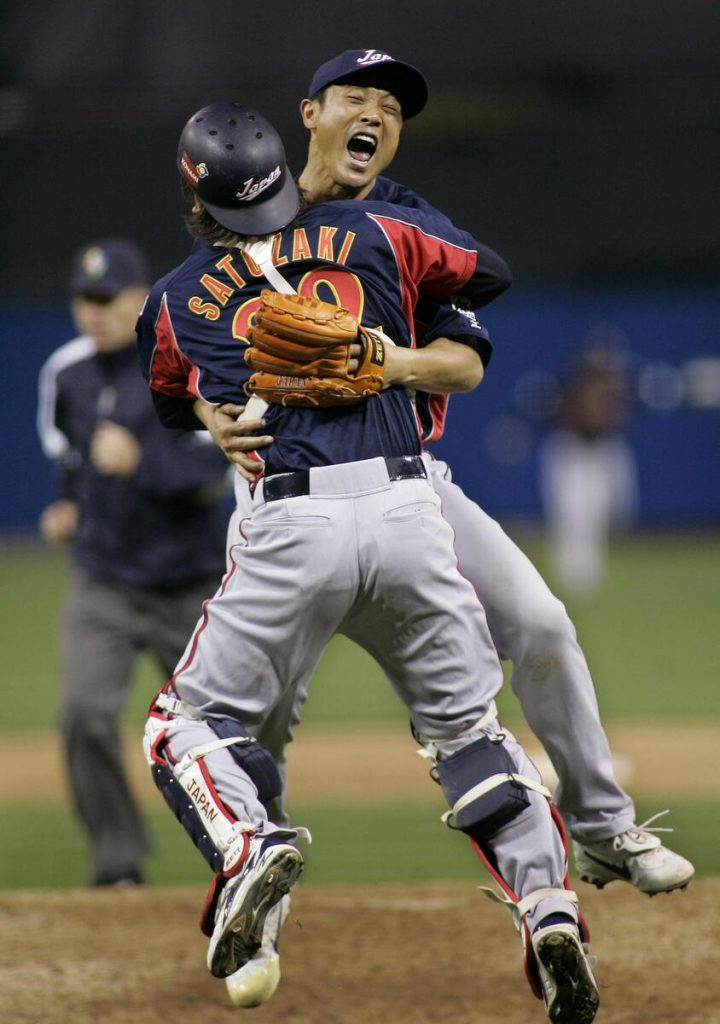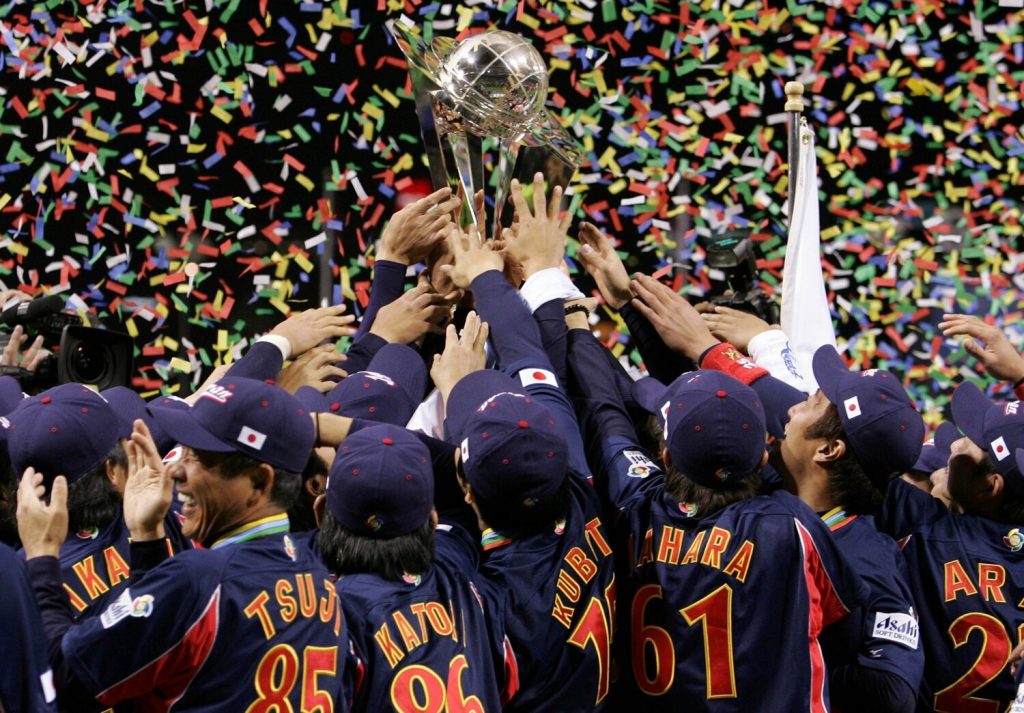 That Winning Feeling
Euphoric celebrations on the field, in the Team Japan clubhouse and among Japanese fans at countless locations from Tokyo to Osaka to Fukuoka to Okinawa followed. It was shared joy, shared excitement, for fans and an entire nation.
Summing up the shared sentiments of his entire WBC title-winning team, Ichiro said, according to The Associated Press, "I'm unbelievably happy. To be honest, I never imagined we'd get there. We had a great team, the best.
"I hope we showed everyone what a great sport baseball is."
Looking back on the inaugural WBC a year later, Oh said winning the title was nice, but he felt the event had a broader purpose.
"Our aim was to expand baseball in the world, to show that baseball is not only played in one part of the world but in a wider area," Oh commented, according to the Los Angeles Times.
RELATED:

Author: Ed Odeven
Find Ed on JAPAN Forward's dedicated website, SportsLook. Follow his [Japan Sports Notebook] on Sundays, [Odds and Evens] during the week, and Twitter @ed_odeven.

Subscribe to Our Newsletter